Barbara "Babsi" Zangerl is Unstoppable
When the going gets tough, Babsi keeps going.
Photo: Johannes Mair / Alpsolut Picture
Most people wouldn't have come back.
Barbara "Babsi" Zangerl was 80-meters from the summit of Odyssee, one of the hardest routes on the Eiger's storied North Face in Switzerland's Bernese Alps. She'd climbed 30 pitches with partner Jacopo Larcher in an effort to complete the big wall in under 24 hours. From their position on the face, they couldn't see the storm approaching from behind the mountain.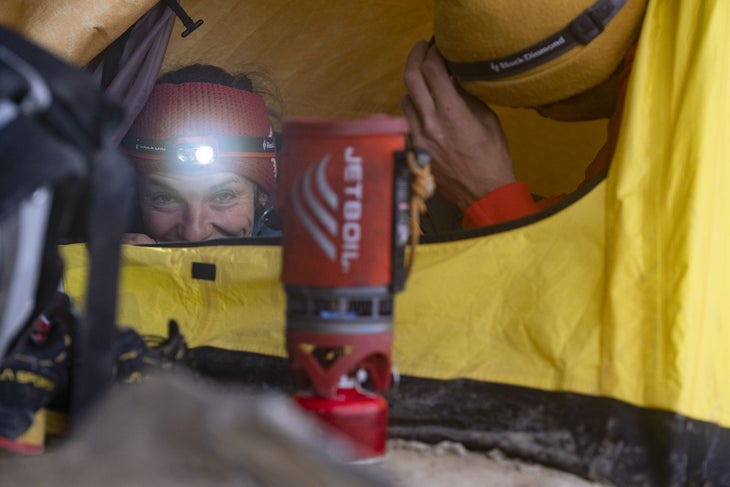 "It started to rain, and then it started to hail," Babsi says. "The wall got really cold within a few minutes. It got really icy. I was right in this easy pitch, but I couldn't place any good gear and it was hard to climb back to the last belay. I was really in a bad position. Maybe it was the scariest moment I had in climbing."
The grueling retreat—requiring 30 rappels—took almost seven hours. At one point the rope got stuck, at others it was so frozen Babsi had trouble pushing it through her rappel device. The team had a base camp at the base of the route with warm sleeping bags, but it was a really long way back to the safety and comfort of their tent.
Two days later, the team returned and climbed the 1,400-meter 8a+ [5.13c] in just 16 hours.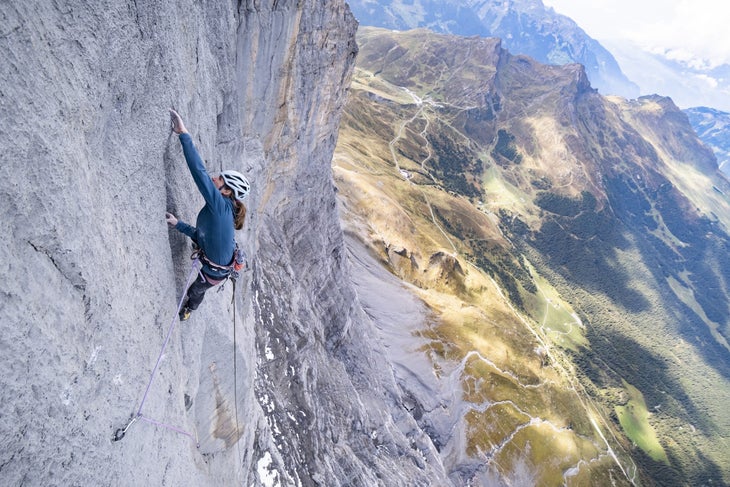 It's that determination that's led Babsi, 33, to become one of the best all-around climbers today. The Austrian phenom has ticked 5.14d sport routes, V13 boulders, and 5.14b trad—and that doesn't even include her big wall accomplishments. She estimates she's spent over 100 days on El Capitan, leading to free ascents of a staggering list of hard lines:
El Nino (2015)

Zodiac (2016)

Magic Mushroom (2017)

Pre-Muir wall 2019

The Nose (2019)
Odyssee was just one of many impressive lines Babsi has ticked in the last year. Upon first emerging from the pandemic lockdown in May 2020, she redpointed Unleashed (8c+, 5.14c) and Instructor (8c+/9a, 5.14c/d) near her home in Vorarlberg, Austria. In October, she redpointed the famous trad line Greenspit (8b+, 5.14a) in Valle Dell'Orco, Italy. In April 2021 she added another 9a (5.14d) to her resume with Sprengstoff at Lorünser Wändle in Austria, the route's second ascent after Larcher completed the FA. Then in May she ticked yet another E10 7a (5.14 trad) route with Le Voyage in Annot, France.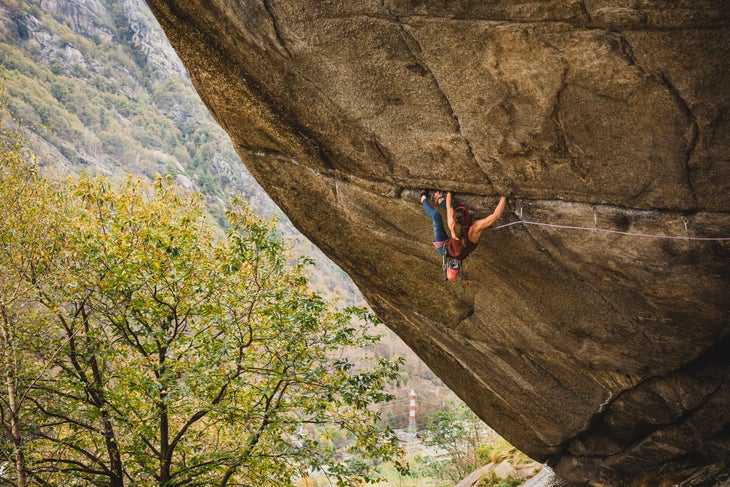 "It was really cool to have a good mix between these different styles of climbing," Babsi says. "This kept the motivation high."
Despite her recent Eiger adventure, her future plans don't include more speed ascents. (Well, maybe El Cap in a day.) Instead, Babsi is focused on experiencing new routes however long they take. Next up: Eternal Flame (VI 5.13a, 650m) on Trango Tower's south face. It'll be both her first expedition and high-altitude trip. She leaves for Pakistan in July.
"For me the speed is not so important compared to just doing the route," she says. "It's really cool, life on the wall, going slow, sleeping in a portaledge. I love the adventure to do big walls in this style. If you can try these pitches again and again, then you can also climb harder."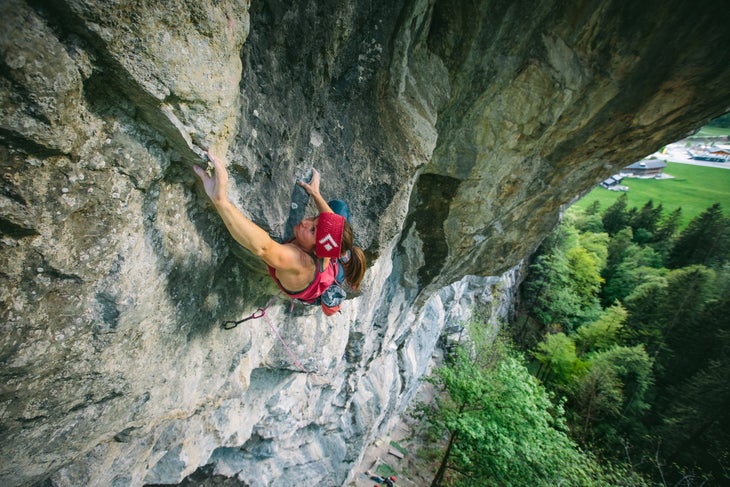 And that seems to be the theme among Babsi's climbing. She never stops trying. She climbed Unleashed after nine days of attempts. She climbed Instructor after seven days. She lives on big walls until she completes them. Babsi and Jacopo could have gone home after their ordeal on the Eiger—most people would have—but they didn't.
"For us, we wouldn't feel happy to just not try it again," she says.
Babsi's Essential Gear List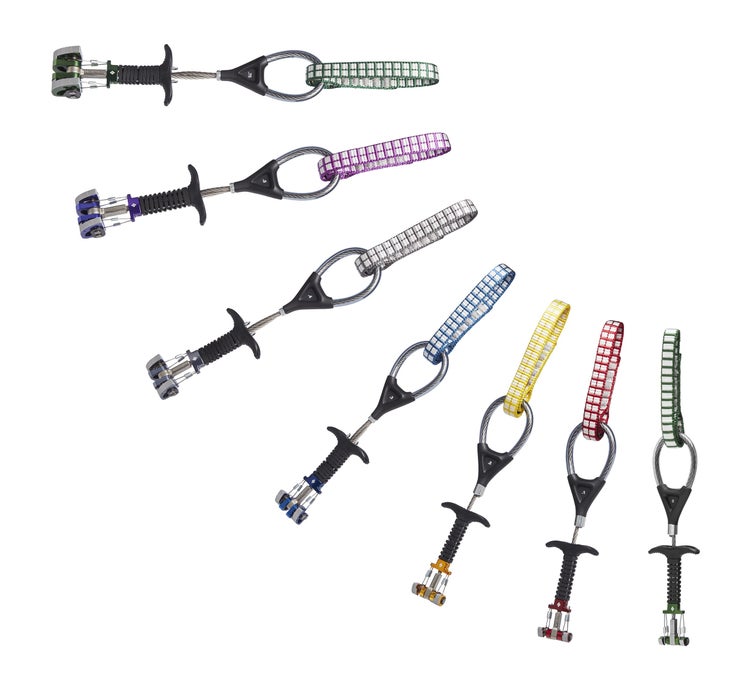 The Camalot Z4s are the new standard for single-stem cams, perfect for thin placements from size .75 down to 0—the smallest cam BD has ever made. The latest iteration features a patent-pending RigidFlex stem, which stiffens the stem only when the trigger is pulled, allowing for easy placements and preventing walking.
Babsi says: "I really like the new Z4 Camalots. They're stiff when you place them, but once they're in there, they're super flexible. I bring them for all the trad climbing I do."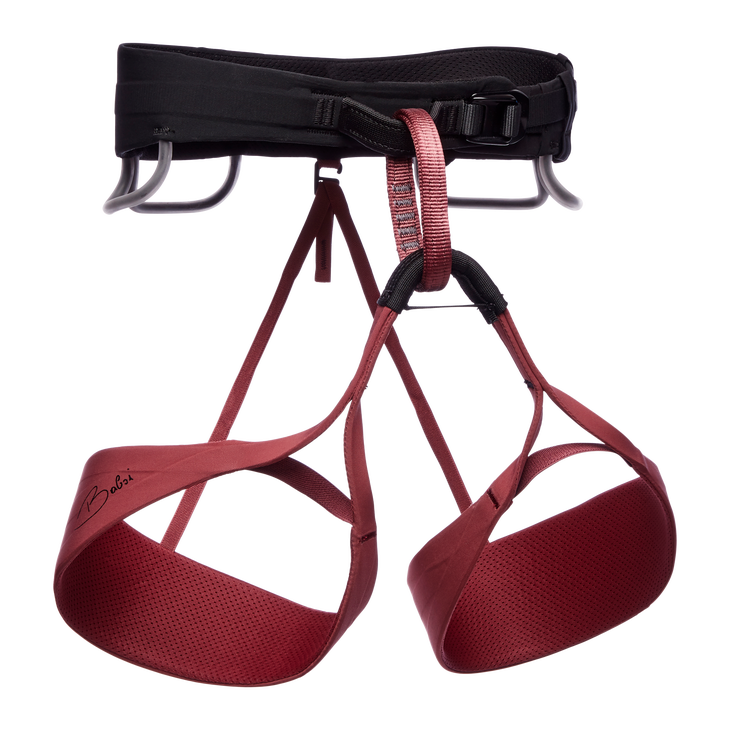 Solution Harness – Babsi Edition
Built with Fusion Comfort Technology that uses three separate strands of low-profile webbing in both the leg loops and waist to distribute the load and reduce pressure points, the Solution is a dream to hang in. The Babsi edition comes in cherrywood red—her favorite color.
Babsi says: "My favorite harness is the Solution harness. On sport climbs it's super comfortable, and on big walls you can hang for hours and it's never painful—it's always quite comfortable."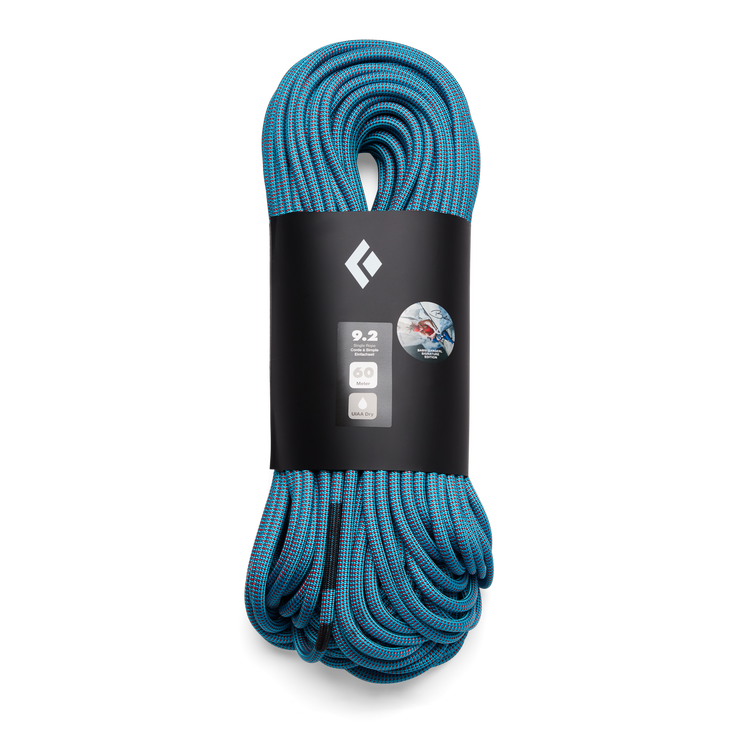 9.2 Dry Climbing Rope – Babsi Edition
Like its namesake climber, the 9.2 Dry Climbing Rope – Babsi Edition is a true all-arounder that can handle any weather. Thanks to a dry treatment on both the core and sheath as well as a 1×1 weave to protect from abrasion, this rope is at home during sunny single-pitch sport climbing days or in a surprise snowstorm at the top of the Eiger.
Babsi says: "At 9.2, it's a rope that I can use for everything—doesn't matter if it is sport, trad, or big wall climbing. It is very durable, long lasting, and comes in a great color."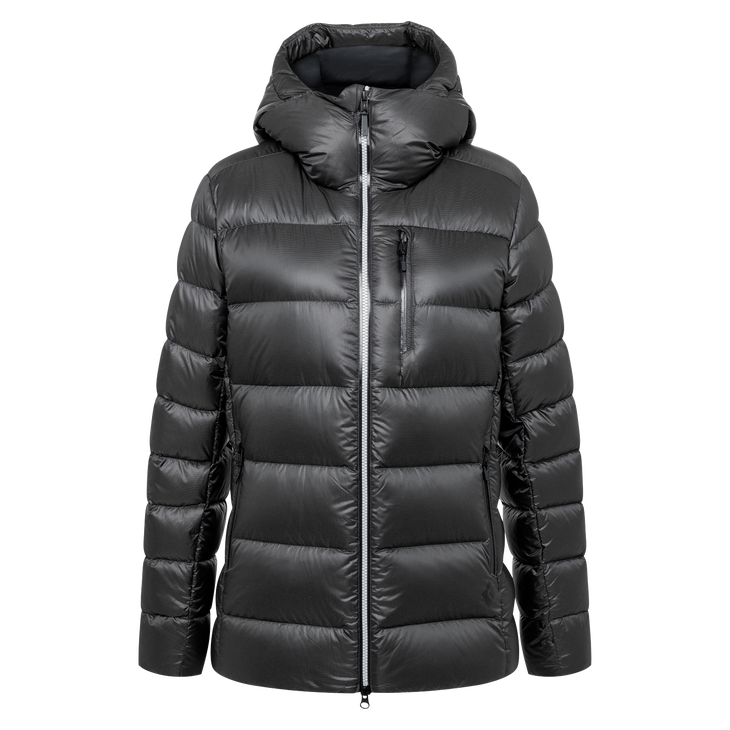 Designed for the coldest belays, the Vision Down Parka is stuffed with high-lofting 800-fill, RDS-certified HyperDRY™ goose down insulation to provide serious warmth. This high tech piece uses proprietary Japanese fabric made ultra-tear resistant thanks to its liquid crystal polymer ripstop construction, so it's both ultralight and bomber.
Babsi says: "The warmest piece I bring to the crag. The Vision keeps you cozy while belaying.
I always have it with me as a backup in the haul bag on big walls, and love it for cold mornings and evenings at the campground. It's lightweight and very comfy!"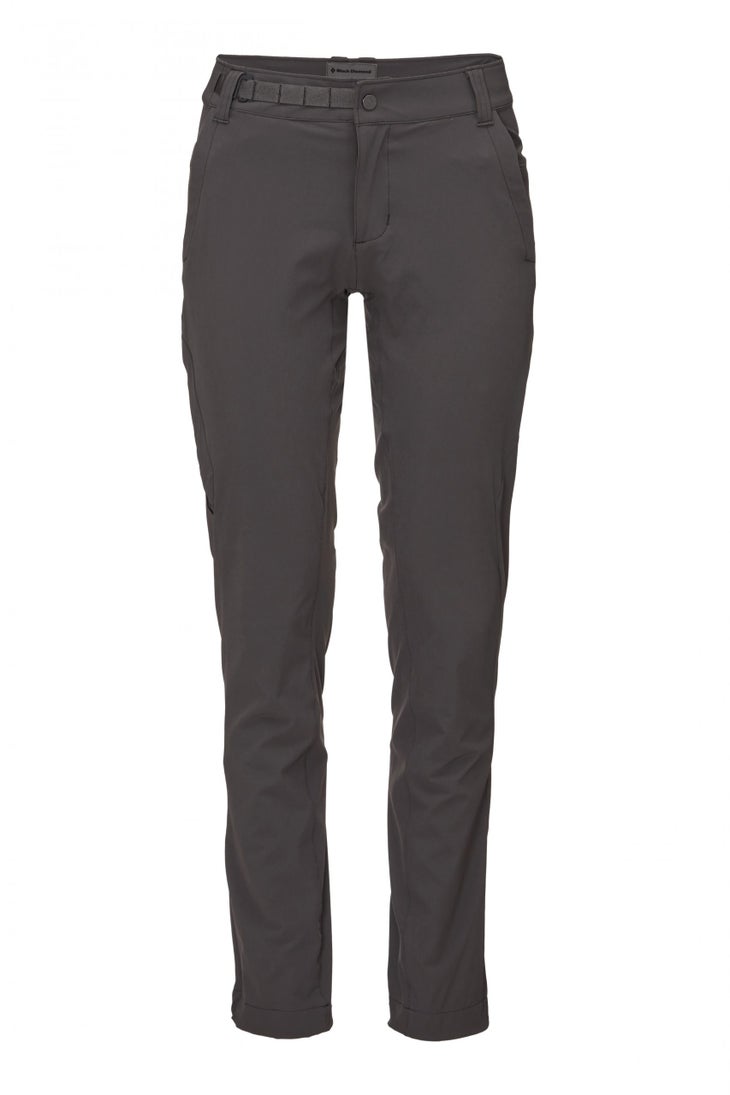 Four way stretch. Breathable design. A DWR finish capable of repelling light precipitation. And all that at a mere 250 grams. The Alpine Light Pants will be an anchor piece in any climbers' wardrobe.
Babsi says: "For big wall climbing, I always wear the Alpine Light Pants. They're super light and if it starts to rain, the pants dry fast."