Three Timeless Stories by Stonemaster John Long
John Long is one of climbing's most prolific authors. He's also one of its most beloved characters.
Heading out the door? Read this article on the new Outside+ app available now on iOS devices for members! Download the app.
John Long is one of climbing's most prolific authors. He's also one of its most beloved characters. Born in 1953, Long cut his teeth climbing in Southern California—most notably in Tahquitz, Joshua Tree, and Yosemite—before establishing cutting edge routes around the world. Long, one of the original Stonemasters, is perhaps best known for his first free ascent of Astroman and first one day ascent of the Nose of El Capitan.
Climbing new and hard routes is challenging, sure, but read most scatter brained post-trip reports and you'll realize that writing about climbing is often the real crux. And it's where Long truly shines.
Long's ability to relate his experiences to readers around the world—including this particular desk jockey at Climbing—is both admirable and enviable. So please, dear reader, enjoy these three timeless articles from a climbing legend. —Anthony Walsh, Digital Editor
Part I. One of America's finest free routes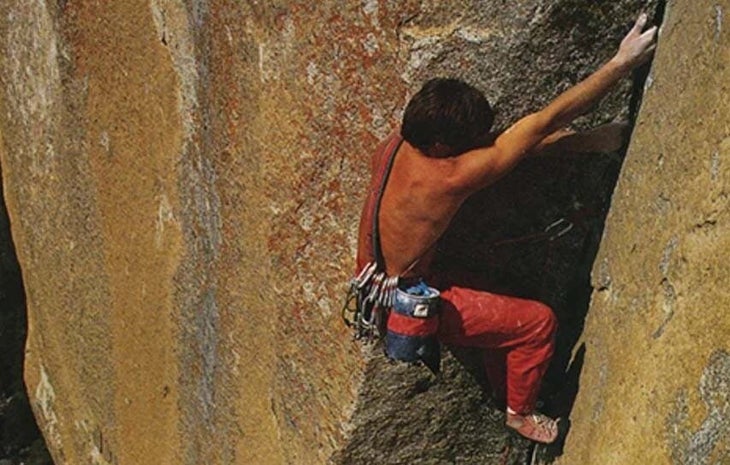 "I hated this situation. I loved it, too. Not a soul, not even God, stood between me and the decision I faced. Do or fly. The moment my feet left that pillar, my life would change forever. Gritting my teeth and fingering those useless pitons, I peered up at the flaky holds, shifting foot to foot on my tiny stance. It felt like the route was taunting me, playing my ego off itself so I'd lose patience, crank into something stupid and plummet terribly as the whole Valley howled.
But fuck it. There were holds, and I only had 25 feet to go. Maybe less. I glanced left and growled, "Here goes." Then I blanked my mind and pulled off the pinnacle."
Part II. Free soloing alongside one of the greats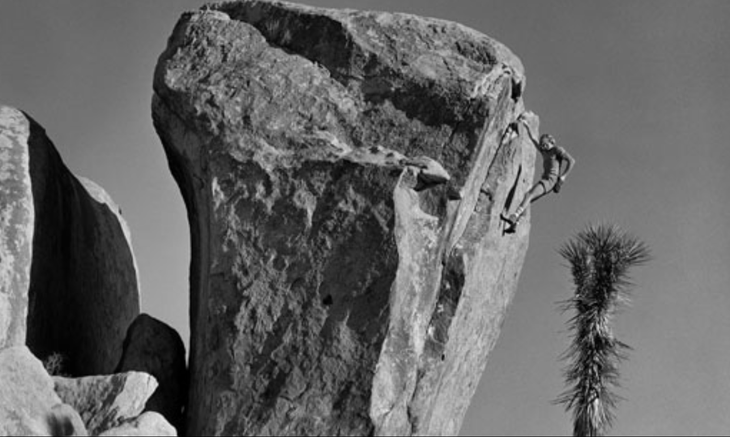 "John Bachar laces up his boots and cinches the sling on his chalk bag. 'Ready?' Only then do I realize he means to climb all two thousand feet solo, without a rope. To save face, I agree, thinking: Well, if he suggests something too crazy, I'll just draw the line. I was the first to start soloing out at Josh anyhow."
Part III. A fictitious work of art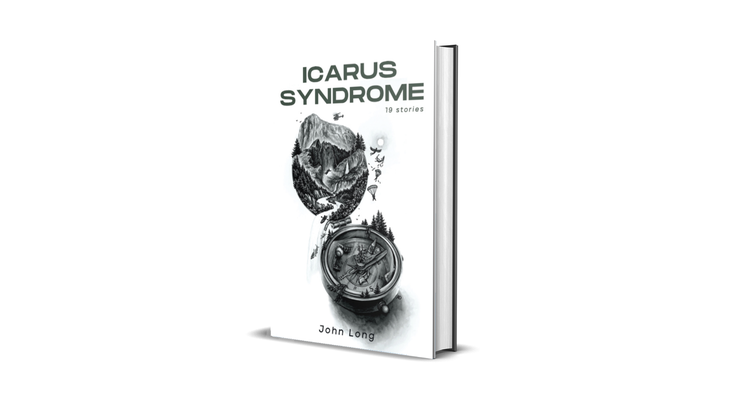 "Chet told Bama to call for the Med Evac. The little valley clinic couldn't handle this. Hope needed to get to a trauma unit. 'It's gonna be tight,' said Chet, who'd interned that summer in a Calgary ER, in Alberta, where his mom came from. Bama called it in, nearly screaming into his radio, the veins jumping off his neck.
Reggie grabbed him by the shoulders and said, 'Ain't nobody quitting here, Bama, so don't go sissy on yourself and lose your shit. We got this.'
For a second, Bama trembled like an anxious boy and said, 'You think?'
'I know, you fucking hillbilly,' said Reggie, who'd probably waited years to say those words, and which put the thunder back in Bama. He checked Hope then yelled, 'Load her up!'"
---
To read more of John Long, you can purchase his latest book "Icarus Syndrome" from Di Angelo Publications here.