Climbers We Lost in 2021
"Climbers We Lost" is an annual tribute to community members we've lost in the past year.
Heading out the door? Read this article on the new Outside+ app available now on iOS devices for members! Download the app.
Each year we compile this tribute to Climbers We Lost in the past year, and each year it is a somber task. Yet it commemorates people we want to honor, and amid holiday chaos even reminds us of what is important.
This year our group includes an internationally known climber of 91 and two who were 89; one of those was a member of the first party to climb El Capitan, and one survived one of the greatest tragedies in climbing and went on to become a two-term Congresswoman. At the far—and unfortunately near—end of the spectrum are a number of climbers lost to us in their 20s. We also lost three climbers to covid, while another, a physician who volunteered in covid care, withstood that only to die in the mountains. One on this list was an academic star and creative light who was only 30. Another represented the new generation of Sherpas climbing hard routes and hard winter ascents. 
Many were unknown to the greater climbing community, yet they were so essential to their own.
Some of the people herein lived out the courses of their natural lives, but many lives were cut short. We present this list with condolences and sadness; this is our community, too. 
We recommend the AAC grief fund, for solace and as a resource.
And we are always sorry to miss anyone, despite our efforts, and ask for your understanding. We also ask that you please be safe out there. 
Thank you, and profound thanks to our contributors.

—Alison Osius, Anthony Walsh, and Steve Potter
Terry Cross, 70, Dec. 22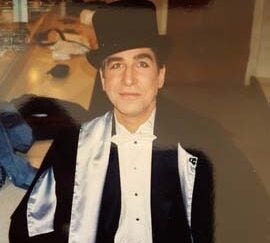 Terry Cross was an unlikely member of the climbing community. He didn't climb. Rather, he helped climbers with an invention, the Armaid, a DIY tool for elbow and wrist tendinitis.
Cross imagined the Armaid in 1997 after getting tendinitis from overuse while working as a sports-massage therapist. Using his knowledge of trigger-points—painfully tight muscle groups—he healed himself, and wondered whether he could build a device that would let anyone with similar issues help themselves.
His epiphany: It's nearly impossible to crack a nut with just your hands, but a nutcracker makes the task easy. And the Armaid, a large nutcracker-looking device that lets an unskilled user apply tripper-point pressure along the arm and break up knotty tissue, was born. Terry traveled the country, living out of his car at times, dropping in on outdoor and climbing shops and trade shows to promote his muscle-cracking device. When he walked into the offices in Carbondale, Colorado, I had a sore elbow. He had just the thing, a new version of the Armaid about to go into production. READ MORE
Cameron Maxwell, 28, December 13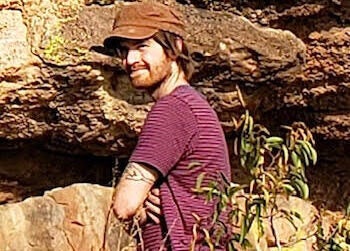 Cam was the kind of guy you want to be with in climbing: curious, patient, and focused, with a love for the outdoors.
The day after Thanksgiving, 2021, Cameron Maxwell [last name omitted at the request of the family] led his first-ever route on a beautiful winter day in Clear Creek Canyon, Colorado, with friends. It was an admirable lead, smooth and clean, done with his usual quiet confidence. He was a natural, and was excited to test his skills on some tougher stuff. Over the week following that first confident lead, Cameron doubled down on his climbing focus. He used an early Christmas bonus to buy his own set of sport draws. He got his brother his first pair of climbing shoes, size 15 (no small feat). He spent that Friday, December 3, at a local crag, staying out after dark to put his brother on his first outdoor toprope. As winter moved in, Cameron intended to keep climbing through the season. READ MORE
Todd Paris, 51, December 8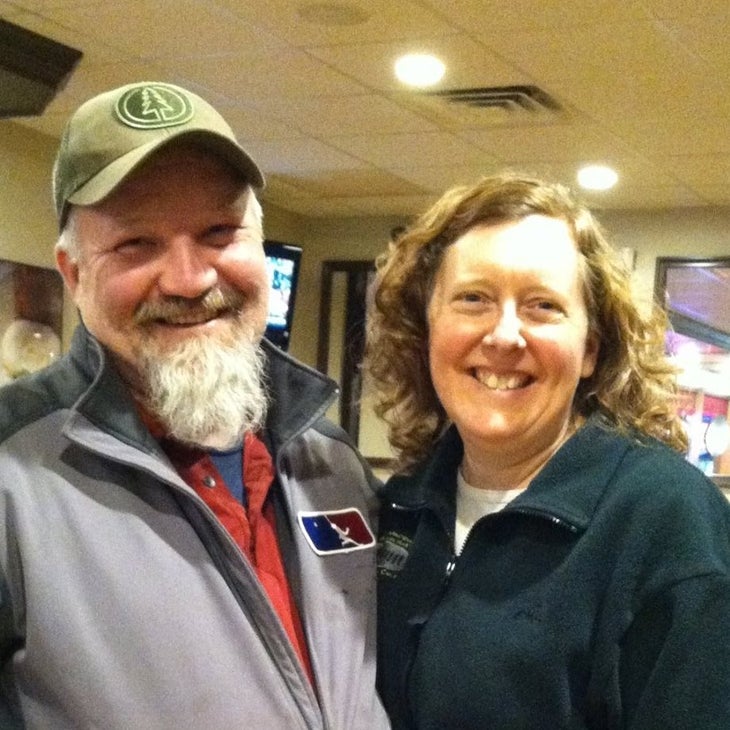 A quiet pillar of the Adirondacks rock-climbing scene is gone.
To look at Todd Paris, one wouldn't immediately think "climber." Todd was … stocky. He had short, big fingers—perfectly suited for not going in cracks—and he was a bit under average height. But the appearance concealed an immense amount of sheer strength, both physically and mentally, and a heart that could commune with any character or creed. His name is sprinkled among the pages of the guidebook Adirondack Rock, for first ascents, but he did so much more. READ MORE
Jolene Unsoeld, 89, November 28
Nancy Pelosi, Speaker of the House, called Jolene Unsoeld "a pioneering, progressive activist and public servant … fearless and principled."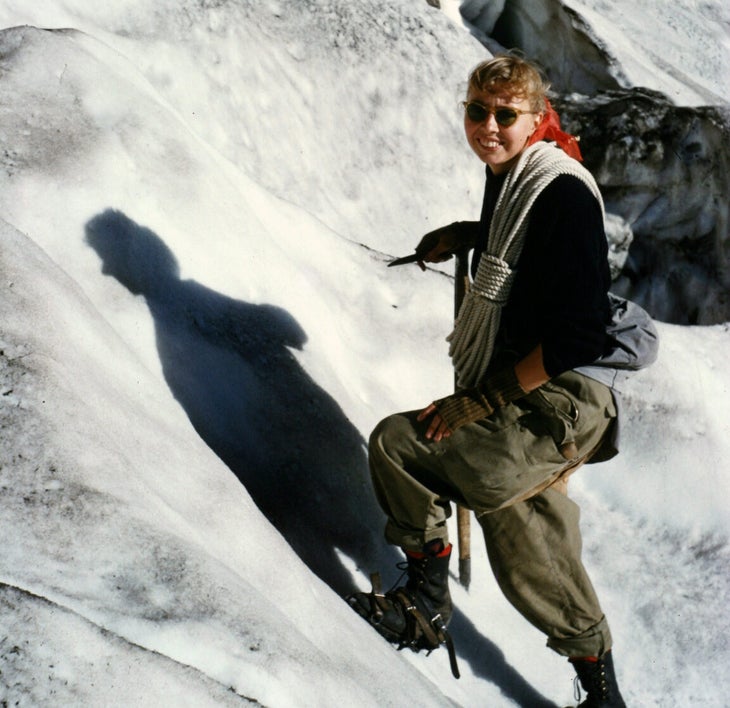 Jolene Unsoeld was a Congresswoman; she was also a lifelong adventurer and climber. She learned with the Portland-based Mazamas in 1949, climbing the south side of Mount Hood in logging boots. In the summer of 1950, after her first year at Oregon State College, she did the WyEast route on Mount Hood and then climbed Mount Shuksan. She met her future husband, Willi Unsoeld, that fall at OSC, and their first climb together was on North Sister. She always said he had fallen in love with her G.I. mountain pants, she with his Aladdin mountain stove—and his story telling around the campfire before the climb. They got engaged on the top of Mount Saint Helens, with OSC Mountain Club members in attendance. READ MORE
Wendell Broussard, 81, October 18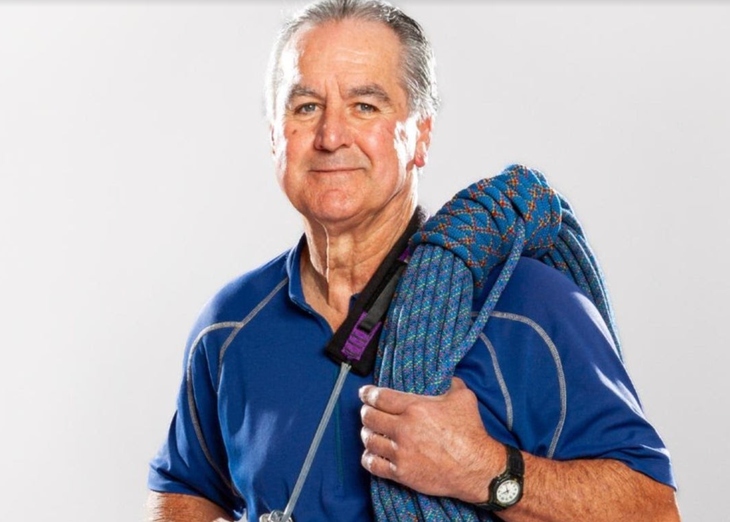 Las Vegas lost a legend when Wendell Broussard passed away. He was a lifelong adventurer, masterful storyteller, and mentor. Wendell was rugged at 6-foot-4, yet elegant. For nearly 50 years, he worked nights as a dealer at Caesars Palace. By day, he was an architect of routes in Red Rock Canyon, with about 100 first ascents to his credit. But Wendell's legacy is much more than that. He left a blueprint for a fulfilling life, demonstrating that the goal isn't just to survive, but to thrive. READ MORE
Mason Boos, 25, October 10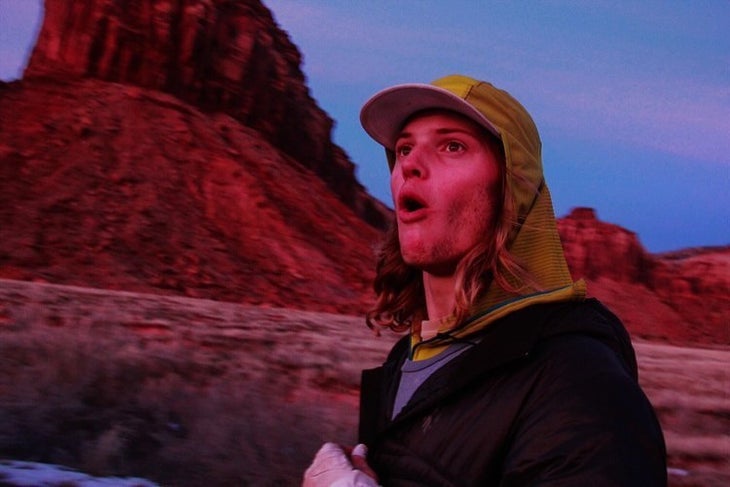 Mason Boos was born and raised in Rapid City, South Dakota, before he moved west, living out of a van in search of ski and rock lines in Colorado, Montana, and finally Salt Lake City, Utah. At the time of his death, he worked in ski manufacturing for DPS. 
Mason was a mountain man of all stripes: a self-taught climber, voracious skier, mountain biker, rafter, and backpacker. He had many interests beyond the outdoor world, too, from Major League Baseball to hip-hop music and mixed martial arts, according to his longtime friend Jacob Mader. READ MORE
Mihaly Csikszentmihalyi, PhD, 87, October 10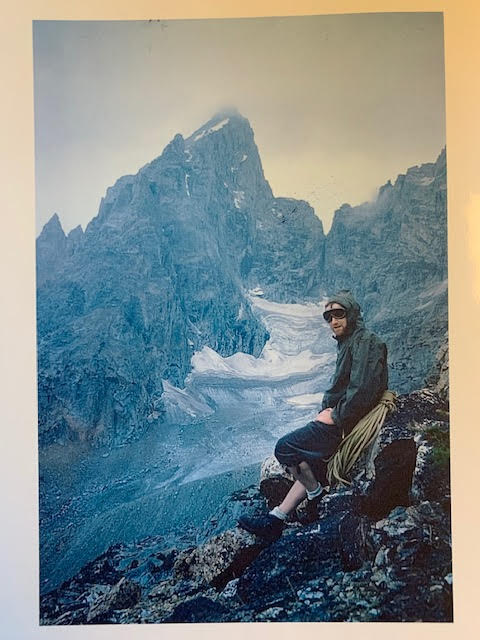 Mihaly Csikszentmihalyi was a pioneer in the field of positive psychology, best known for his research and findings in the state of consciousness he called "flow." He considered rock climbing a perfect conduit for experiencing flow, and was a climber himself.
Hungarian by descent, the young Mihaly grew up in Italy during the sad and chaotic time of World War II, with his family separated, one brother killed, and another put in a labor camp. As an adolescent living in a post-war refugee camp in Italy, according to the Washington Post, he "played chess with adults, becoming so engrossed in the game that he forgot about his troubles. He later found the same sense of inner accomplishment—a feeling he would recognize as flow—from rock climbing and painting."  READ MORE
Scott Dewey, 31, October 6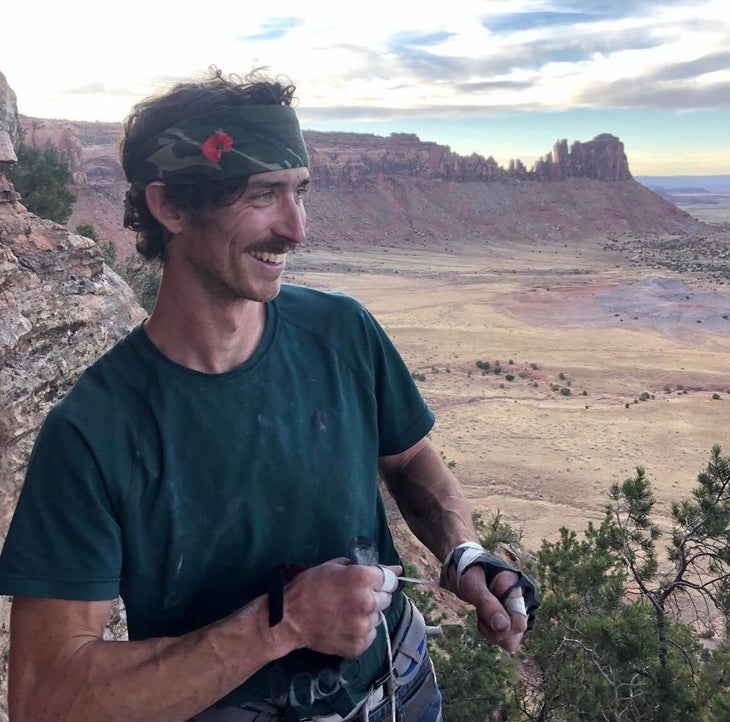 Scott Dewey was an avid outdoorsman from childhood, an active climber, fisherman, camper, kayaker, swimmer, and a "fitness nut," says his sister Sara. He also loved playing the guitar.
Born in Claremore, Oklahoma, he graduated from Salina High School in 2008, before serving in the U.S. Air Force for 10 years. He studied Applied Geology at the Metropolitan State University of Denver beginning in January 2019.
"Scott was magnetic," wrote his closest climbing partners, Lauren Moyer and Erin Ann, in a co-authored statement to Climbing. READ MORE
Vaughn Fetzer, 57, September 18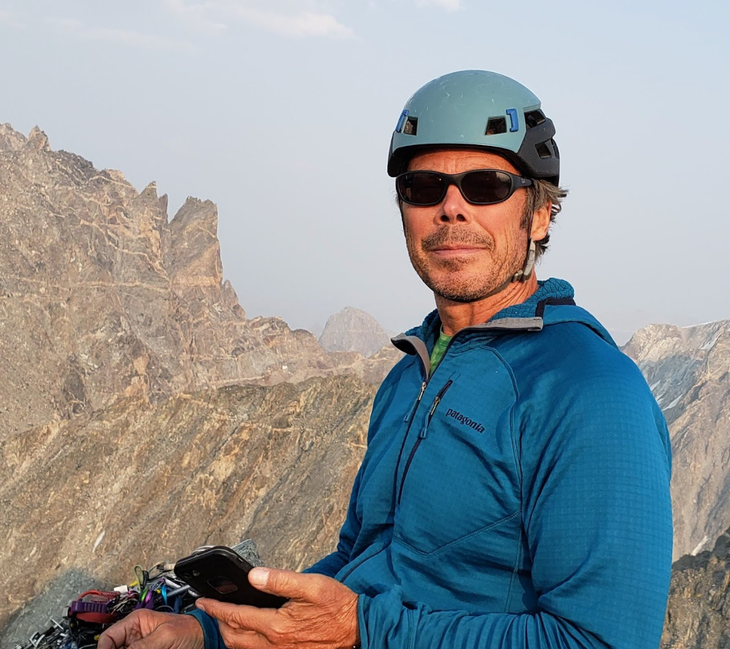 Vaughn Fetzer possessed boundless humility—despite an impressive climbing resume. From doing 8,000-meter peaks to Denali's Cassin Ridge, and a traverse of Mount Logan, Vaughn explored the world's greatest ranges while maintaining a quiet, unassuming demeanor. 
"He was extremely accomplished, with a resume that would impress 99 percent of self-proclaimed climbers," said Samuel Leeman, who climbed with him in the Alaska Range last spring. "But to get him to tell you about his accomplishments was like pulling teeth. READ MORE
Brandon Scott Burns, 25, September 14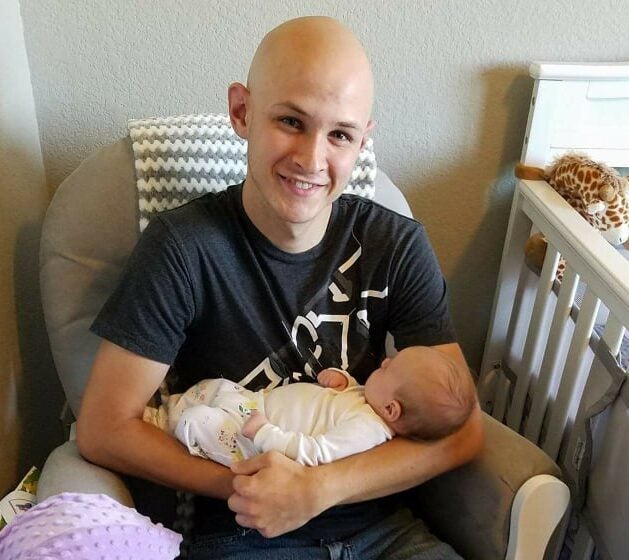 Brandon Scott Burns of Baltimore, Maryland, was just beginning his journey as a rock climber, having roped up at Seneca Rocks, Rocks State Park, and Great Falls a handful of times over the last two years. His oldest brother, Richard, remembered him as an organized, motivated, and honorable individual and a passionate Christian. "Brandon just wanted to serve God, even from his teenage years," he said. "He set the example in everything he did, from work to church to his personal life. READ MORE
Eddie Marovich, 29, September 4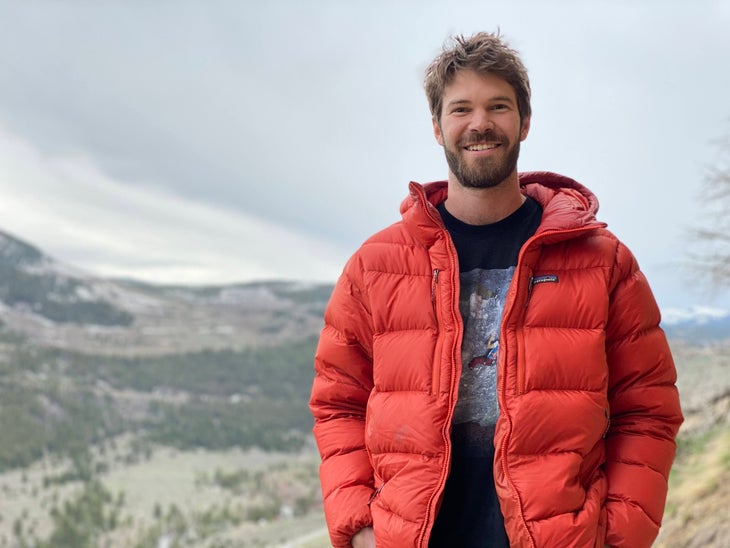 Spiggy G, Eddie the Alien, Spagedward, MC FatBrain, Big Ed: Edward "Eddie" Marovich had many nicknames given by friends who appreciated his diverse, goofy and deep character. Born in Lake Forest, Illinois, Eddie found his passion for snowboarding at an early age, prompting his family to move to Steamboat Springs. In love with the mountains, Eddie went to the University of Colorado Boulder for university. There he discovered climbing through the CU Alpine Club, a band of rambunctious misfits that quickly became a tight-knit friend group. With his ability to bring people from all walks of life together, Eddie was in many ways the soul of the club. READ MORE
David Roberts, 78, August 25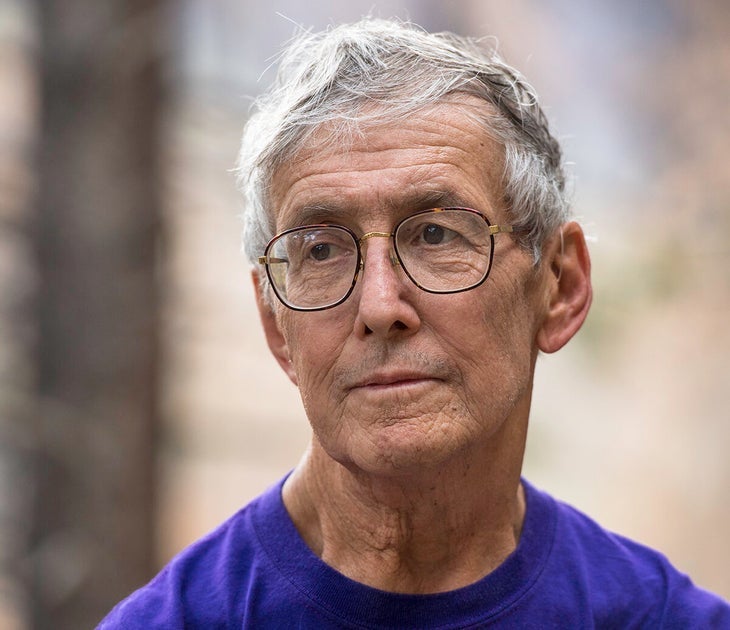 David Roberts, explorer, climbing pioneer and prolific author, died from complications following his six-year battle with throat cancer. Roberts leaves a master-class body of work in the mountains, across the desert Southwest, and in written words. His important first ascents are as innumerable as his books and articles. In Alaska he racked up "20 or 30" firsts, including a new route on Denali's massive Wickersham Wall in 1963. During that ascent, after Roberts and team were out of touch for five days, Rocky Mountain News reported the team missing and feared dead.
"Nonsense," said Bradford Washburn, the photographer and cartographer who had talked Roberts into the Wickersham. "Five days out of touch is nothing. Those boys know what they are doing." READ MORE
Miriam Hongsun Cho, 30, August 23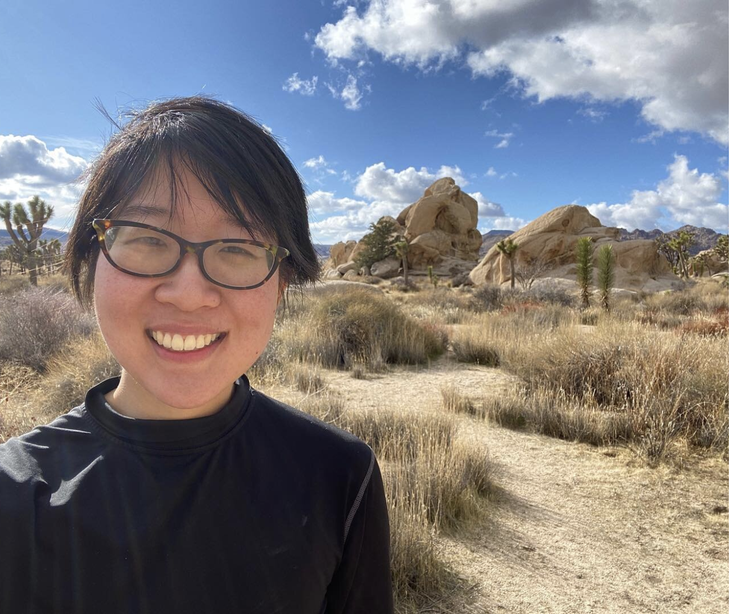 Miriam Hongsun Cho was a beloved climber and outdoor enthusiast, a member of @browngirlsclimb and @ncbipocclimbers, and a creative and intellectual light. She was her high-school valedictorian, graduated cum laude from Yale with a BA in Religious Studies, and most recently earned her Master of Divinity from Duke Divinity School. Employed at Duke as a project coordinator, she was also a freelance writer and producer, a passionate advocate for civic justice, a rising filmmaker who received a NCAAT's Asian Solidarity Action Project award, and a co-creator of the "When Women Preach" podcast. She visited over 40 countries to learn about different cultures and environments. READ MORE
Rick Allen, 67, July 25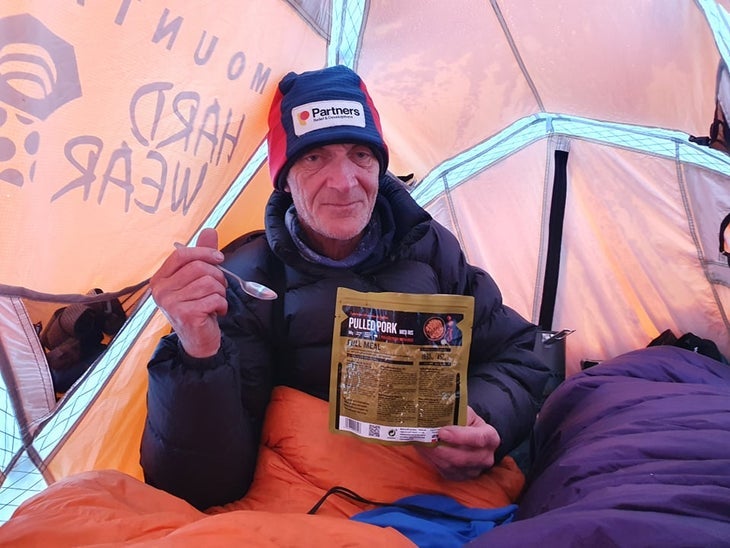 Eighteen days is a long time in the high peaks—especially when you only brought eight to 10 days' worth of food, and the lighter won't spark for melting snow. The protracted first complete ascent of the eight-summit Mazeno Ridge to the top of Nanga Parbat (8126 meters) in 2012 was Rick Allen's masterwork with his climbing partner Sandy Allan. From an original group of six, only Allen and Allan, nails-tough Scottish mountaineers then aged 59 and 57, summited, three days after their exhausted companions descended from the final col. READ MORE
Davin Teegerstrom, 21, July 22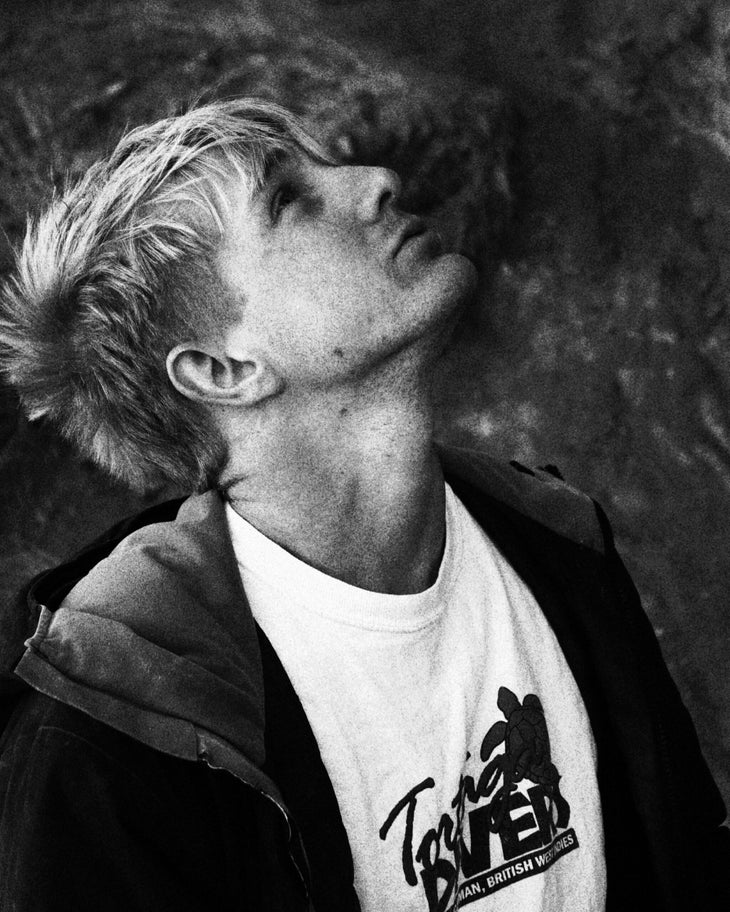 Davin was often mistaken for shy, but those who knew him would say quiet was a better description. As a climber he was the same way: quiet but by no means shy. His climbing was steady, bold, and impressive, yet he was humble about it. From the time he started climbing in middle school to when he passed, his psych for climbing was relentless. It seemed like once Davin could drive a car, he fit his life around climbing trips, not the other way around. 
Davin, who studied education at the University of Arizona, was a recognizable member of the Tucson climbing community, beginning from early days on the youth team at Rocks and Ropes Climbing, and he competed in the comp circuit. READ MORE
Giselle Field, 28, July 13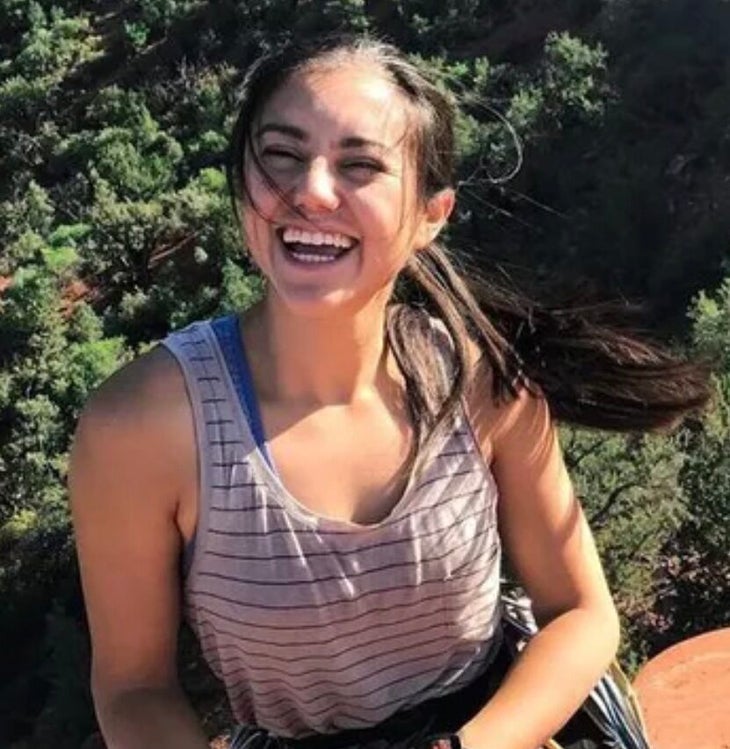 Giselle Field was an artist, business leader, wife, daughter, sister, friend, adventurer, and climber. In a moving eulogy on her GoFundMe Page, her friend Jason Danoff called her "a creative genius" and "inspiration for a generation."
After growing up in Oxnard, California, the high-spirited daughter of Martha and Paco Fernandez, Giselle met her husband, Derek Field, in September 2010 while pursuing a degree in graphic design at Cal Lutheran University. READ MORE
Chason Russell, 41, June 17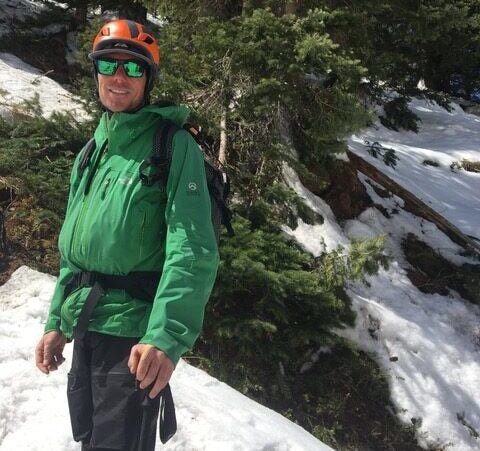 Chason Russell—with Brian O'Neill, T.R. Youngstrom, Lance McDonald, and James Harvey—claimed the first descent of Rolling Mountain in Colorado's San Juan Range: 2,500 feet of absolute no-fall skiing with technical route finding and a seven-hour approach. He was 15. A sophomore at Telluride High. I'd never heard of the kid, and, in my astonishment, I wandered around Telluride until I found him on the town bus just to shake his hand. He was sheepish. READ MORE
Paul Nelson, 40, July 12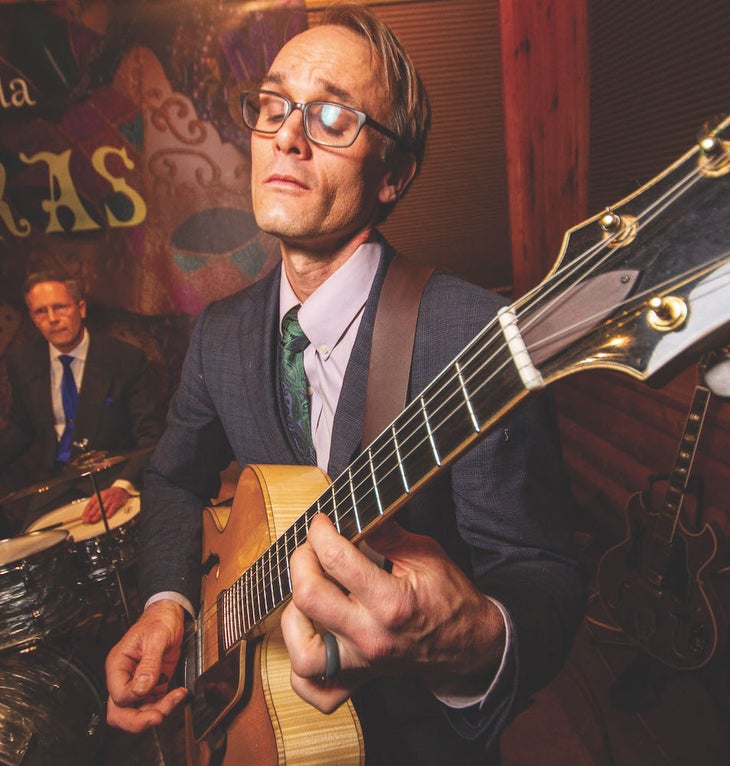 On July 12, 2021, the Fayetteville community, West Virginia, and the world lost one of its great humans in Doctor Paul T. Nelson. Paul was a professor of history, a nails-hard climber, a fun-loving raft guide, a bluegrass and jazz musician, a husband to his sweet wife, Miranda, and a staunch advocate for positive change in West Virginia. He earned his PhD in American history from Southern Methodist University in Texas, and authored Wrecks of Human Ambition: A History of Utah's Canyon Country to 1936. READ MORE
Logan Wilcoxson, 51, May 19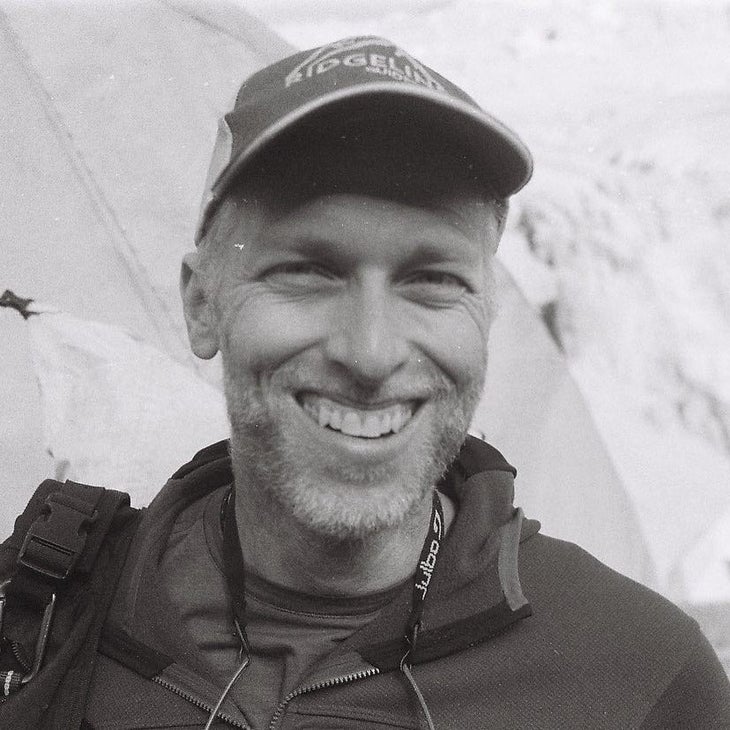 Since 2014, I've been getting these emails. They start mid-summer and build to a crescendo around mid- to late September. 
"Time to Register.
"Feed the stoke!
"Time to get crazy, hellions.
"We are lions in a field of lions. ROAR!" 
The emails announced the 24 Hours of Horseshoe Hell, a daylong climbing competition at Horseshoe Canyon Ranch in Jasper, Arkansas. Logan Wilcoxson competed in every Hell since its inception, in 2004. When the organizers decided that 24 straight hours of climbing wasn't enough, and started a 12-hour competition the day before the 24, Logan entered that, too—chalking up 36 straight hours of climbing in two days.  READ MORE
Mason Stansfield, 28, May 3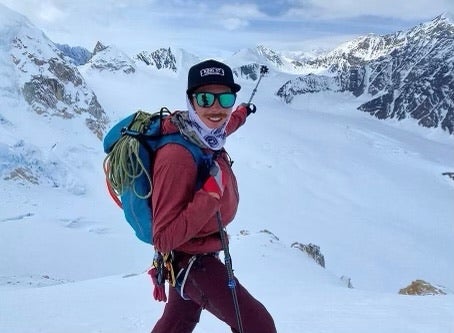 That Mason Stansfield became a rock climber with a love of high places surprised none of his family members: He was always scheming up wild stunts. At age 8, Mason roped his father, Jeff Stansfield, into helping him set up his trampoline so that he could launch into a 4-by-8-foot leaf-filled utility trailer on the other side of a tall fence. In high school, he would careen down hills in shopping carts or juggle flaming objects, "determined to be the next generation of 'Jackass,'" his sister, Erica Rose Stansfield, said. READ MORE
David Henkel, 45, February 13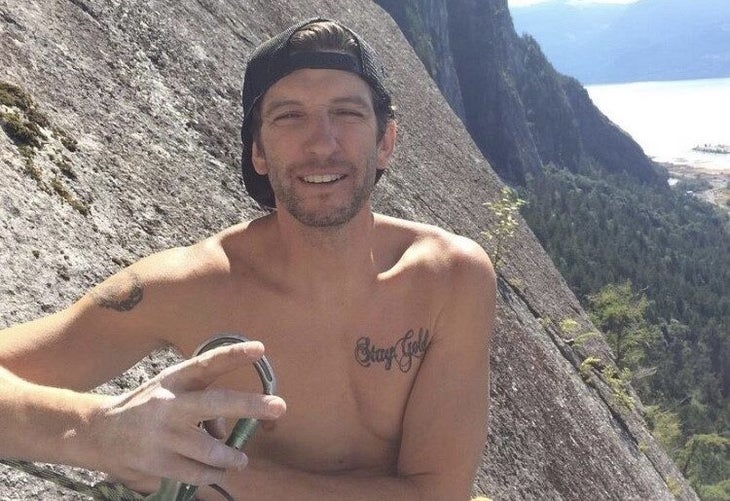 Dave was a carpenter in Squamish, B.C. He showed everyone how to live life a bit differently. He was an unconventional, esoteric crag collector, keeping his own perspective rather than that of mainstream climbing culture. He was inspired by both the magnitude of the mountains and the simple pleasures in life.  "Climbing up just to go back down," Dave once wrote on Instagram while climbing in Washington Pass. "It's amazing how such a pointless endeavour can captivate you." READ MORE
Muhammad Ali Sadpara, 45, February 5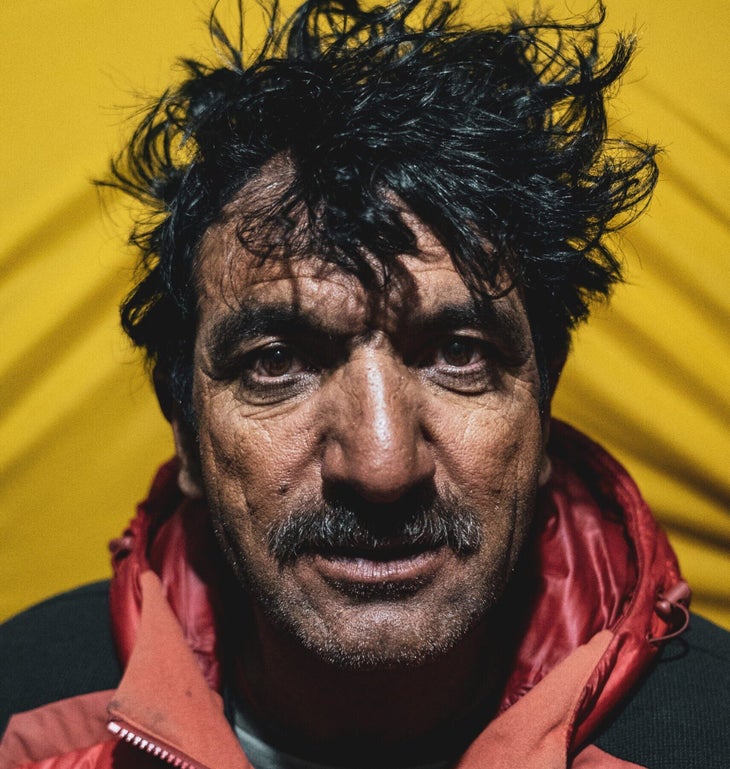 Even after learning that Nirmal "Nims" Purja, Mingma G, and eight other Nepali climbers had completed the coveted first winter ascent of K2, last January, Muhammad Ali Sadpara, of Pakistan, remained motivated for the feat. 
"For him, K2 in winter was very ambitious, but he wanted to show that he could climb it," the Italian climber Simone Moro told Climbing. "He understood that he could be an icon for the Pakistani mountaineering community." READ MORE
John Snorri, 48, February 5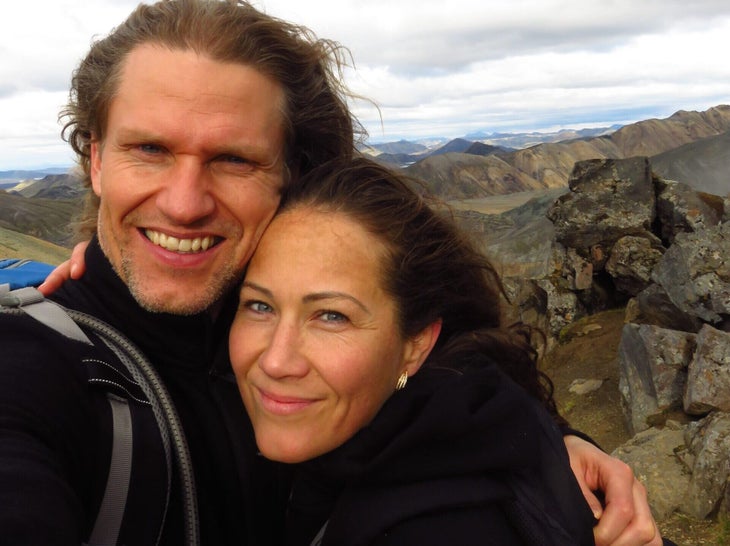 John Snorri Sigurjónsson was a dedicated mountaineer and a beloved member of The Iceland Touring Association (FÍ). When not climbing in the Greater Ranges, John strove to encourage tourism in his homeland, serving on the travel committee, as a tour guide, and as a youth group leader. He guided multiple trips to the highest mountains in Iceland. READ MORE
Juan Pablo "JP" Mohr Prieto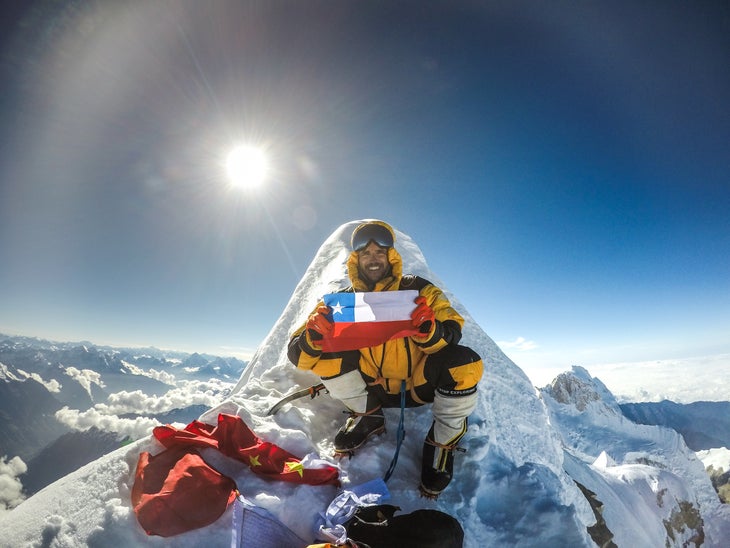 Juan Pablo "JP" Mohr Prieto, born February 9, 1987, was the first Chilean mountaineer to make a serious attempt at climbing all 14 8,000-meter peaks without oxygen and Sherpa support, summiting Annapurna, Dhaulagiri, Lhotse, Everest, and Makalu in this style. In the process, in 2019, he earned a place in the Guinness Book of World Records by enchaining Lhotse and Everest without oxygen, Sherpa support, or returning to basecamp between ascents, in just six days. He was also a prolific rock climber and route developer in Chile, having sent multiple 5.13+ routes. JP's friend Luis "Lucho" Birkner calls him a consummate athlete.
"He was super talented and disciplined … always training," Lucho says in an email. JP often combined cycling, running, and rock climbing in the same day—but always made sure to spend time with his three children. READ MORE
Clark Jacobs, 67, February 4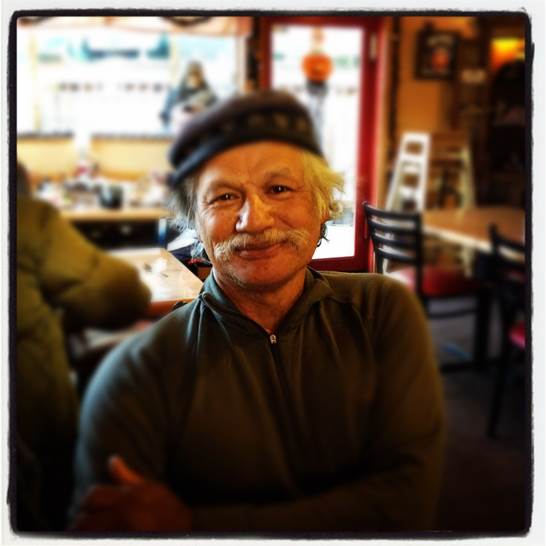 As far as I go back in my memory, Clark Jacobs seems to be there. I thought he always would be. Clark was a climbers' climber, the one you wanted to have your back when shit goes sideways.Not that there is any danger of him being nominated for sainthood. Some aspects of responsibility made him run for the exits. He was infamous for being cheap. An acquaintance of his once asked me, "Does that guy even own a wallet?" At the same time, if you had nothing and he was flush, he would share whatever he had: a job, money, food, booze.  Clark knew how to have a good time, and to get the people around him to smile. His charm was legendary. Just the name Kurt Vonnegut or the sound of any old blues will bring a thousand conversations to mind. Clark knew everyone and everyone knew Clark. Seemingly everyone liked Clark and wanted to be around him. His friends were the most eclectic roll call of any group I think I've ever known: Hollywood celebrities, academics, artists, dirtbags, you name it. READ MORE
Carlo Alberto "Cala" Cimenti, 45, February 8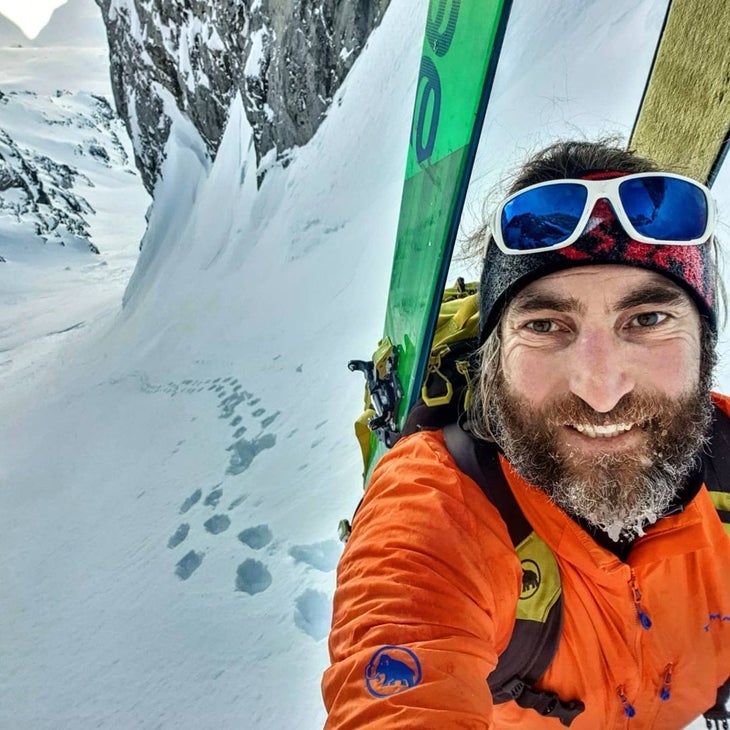 Carla Alberto "Cala" Cimenti was a prodigious Italian alpinist who also spent decades on the cutting edge of ski mountaineering. He summited Mont Blanc for the first time when he was 12 years old with his father, and later developed an affinity for skiing off the summit of high-altitude mountains.
On February 8, Cimenti and his partner Patrick Negro, also of Italy, were killed in an avalanche while ski mountaineering in the Upper Susa Valley, in Piedmont, Italy. Negro and Cimenti were not naive or inexperienced—they were seasoned ski mountaineers on home turf when unstable conditions and unfortunate circumstances converged.In 2011, Cimenti skied off the summit of Manaslu (8,163 meters). In 2015, he was the first Italian to win a Snow Leopard Award, given to climbers who've summited all five 7,000m peaks within the boundaries of the former Soviet Union. In 2019, Cimenti climbed and skied Nanga Parbat (8,126 meters), and just a few days later he played a vital role in rescuing a fellow climber off Gasherbrum VII. READ MORE
Urken Lendu Sherpa, 27, January 21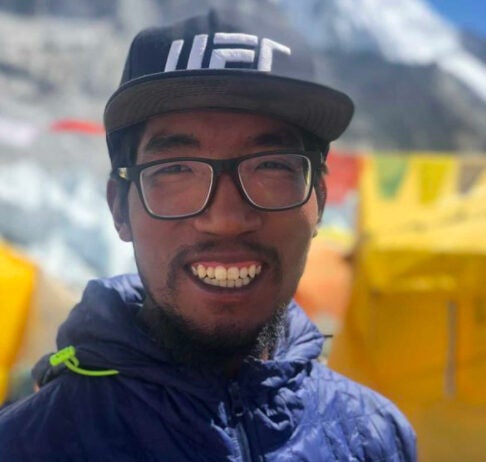 In late 2020, Urken Lendu Sherpa made the first ascent of Luza Peak (5,726 meters), a striking pyramid of rock in Nepal, with Pemba Sharwa Sherpa and Lhakpa Gyaljen Sherpa. Urken was the epitome of the new generation of Sherpa—a climber at the vanguard of those developing new routes in the Himalaya.
Urken died on January 21, in a fall while climbing near his home in Phortse, Nepal.  READ MORE"He really represented the transition of Nepali climbing culture going from a vocational to an avocational one," Conrad Anker told. Climbing. Anker was one of Urken's mentors at the Khumbu Climbing Center, founded by Anker and Jennifer Lowe-Anker. "He climbed because he wanted to climb, because he was psyched to go climbing. He was incredibly strong, and admired by many in his community," he said. READ MORE
Cesare Maestri, 91, January 19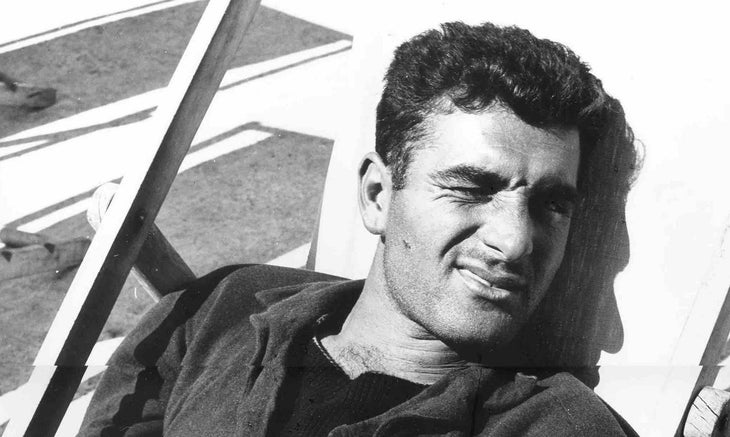 Maestri is best-known for controversy surrounding climbs on Cerro Torre in Patagonia, but his other achievements in and around Europe make him a standout figure in world climbing. He climbed about 3,500 routes in his life, a third of them solo. The Dolomites were his stage: In 1950, at the age of 21, he burst onto the scene by soloing Via Preuss at Campanile Basso. His first solo ascents of the Solda-Conforto Route (5.9 A2, 650 meters) on the Marmolada and the Guides' Route on the Crozzon di Brentawas, both in 1953, were world-renowned. He down soloed routes up to grade VI UIAA (approximately 5.10) on Crozzon di Brenta and Sass Maor. In 1954 he completed a solo traverse of the Ambiez-Tuckett (16 summits in 18 hours), with difficulties up to grade VI. He made a solo winter ascent of the Southwest Ridge of the Matterhorn. The list goes on. READ MORE
Dr. Alexander Goldfarb, 57, January 16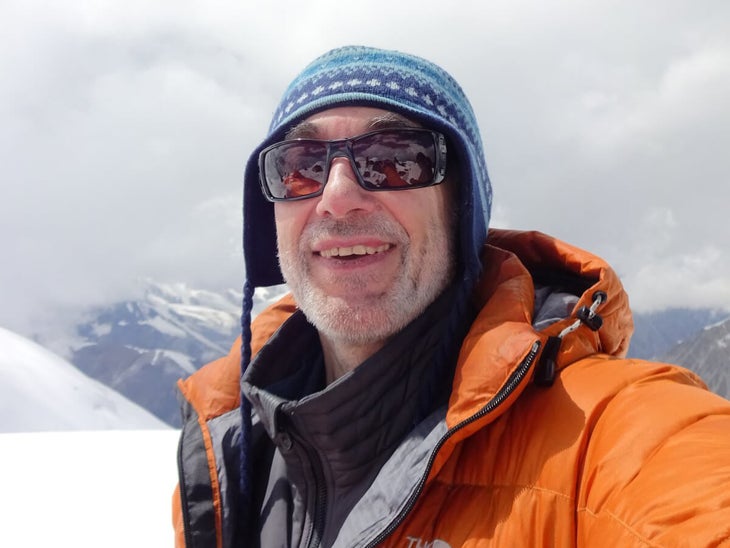 Alex started climbing as a university student in Izhevsk, Russia, nearly losing his toes on several occasions while leading mountaineers into the Arctic circle. According to the Harvard Crimson, at the onset of the pandemic he drove to Queens, New York, to help with shorthanded staff, and worked at the hospital for a week straight, intubating patients.His toes survived those formative years, and after immigrating from the crumbling Soviet Union in his 30s, Dr. Goldfarb became a full-time physician and was appointed to the faculty of Harvard Medical School. He volunteered day and night to treat covid patients throughout the pandemic and saved hundreds of lives throughout his career. READ MORE
George Whitmore, 89, January 1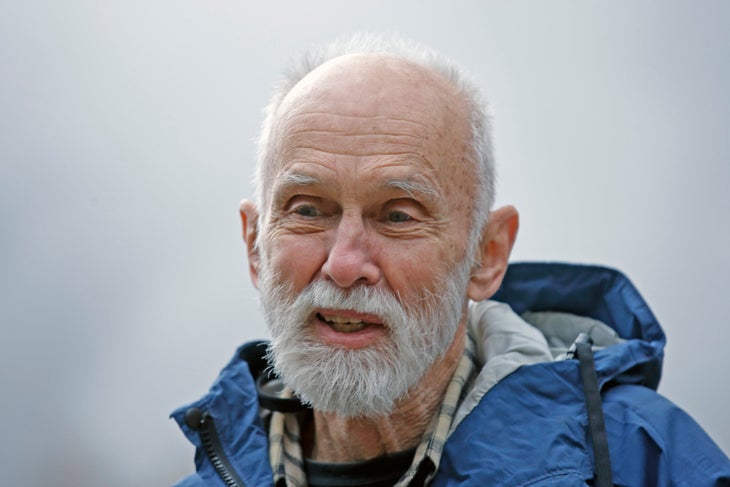 On November 12, 1958, Warren Harding, Wayne Merry, and George Whitmore climbed what may be the most famous rock route in the world, the Nose, for the first ascent of El Capitan, Yosemite—breaking a 3,000-foot barrier. 
On New Year's Day, 2021, Whitmore, a pharmacist by profession and a cancer survivor, died of complications from covid. He was the last survivor of the celebrated three first El Cap ascentionists.
The ascent, in then-pioneering siege-style and spanning efforts over 16 months, involved a veritable crowd. The journey began in 1957 when Harding, Mark Powell, and Bill "Dolt" Feurer spent a busy day in El Cap Meadow with binoculars—connecting features, envisioning pendulums, winding a way up the prow. Those three carried out the first major foray, but Powell was later sidelined by an ankle injury. According to the classic Camp 4 by Steve Roper, the roster continued in this way: Wally Reed came in; Allen Steck took what he considered a terrifying turn on the wall; Dolt stayed in; Rich Calderwood and George Whitmore were asked aboard; Wayne Merry and John Whitmer joined.
Almost surprising is that Whitmore only participated in the actual climb for the final push, done with Harding, Calderwood (who descended from midway), and Merry. READ MORE
[The below occurred at the end of the year and is added in late]
Dave Jones, 65, December 27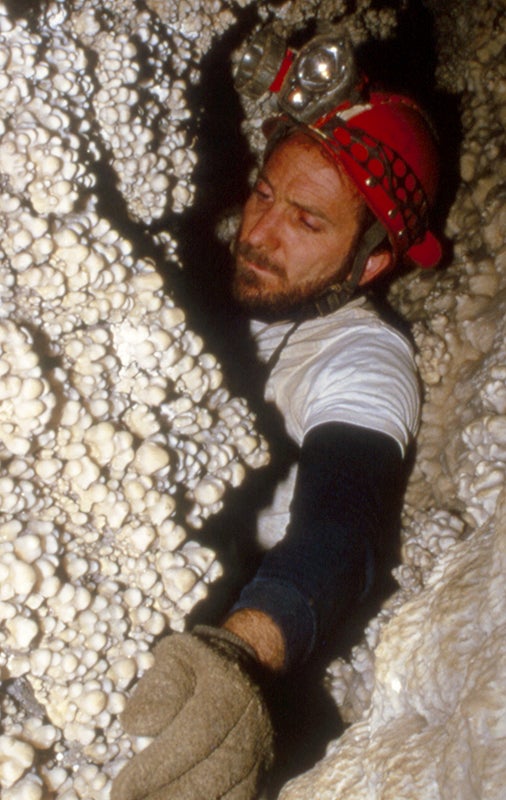 On December 27, the climbing and caving world lost a pioneer in Dave Jones, who quietly passed away at home from unknown causes.
A Tucson resident, Dave was a geologist by profession, who had graduated from Dartmouth College (BSc) and the University of Arizona (MSc). Dave had over 40 years of climbing and exploration experience throughout the Americas, and in 1995, he discovered the El Limon deposits, which became the second-largest gold mine in Mexico.
Dave started climbing as a student at Dartmouth, where one of his first accomplishments was to climb the chimney stack of the college power facility. In the late 1970s, Dave showed up in Zion with a new vision of clean free climbing the big sandstone walls, and pioneered numerous difficult free test pieces. READ MORE
Sergi Mingote, 49, January 16
Sergi Mingote had proven himself one of the most skilled mountaineers of our era when he died on K2 (8,611 meters) last January, after a 25-year career in the world's most formidable peaks.
The lightning-fast Catalan had summited 10 8,000ers and held the world speed records for climbing six 8,000ers without oxygen in a mere 367 days and for the fastest oxygen-free back-to-back climb of K2 and Broad Peak (seven days) in July 2018.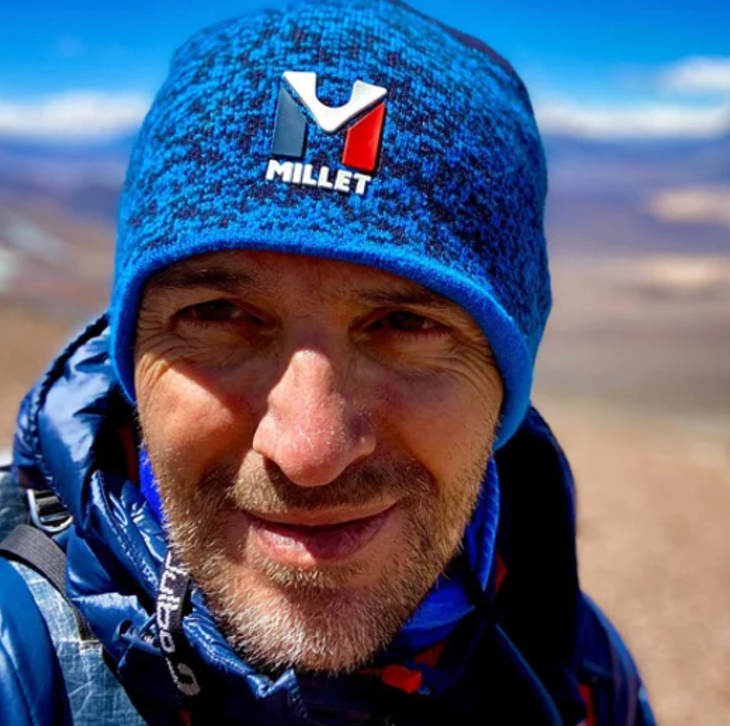 "For me, Sergi was a mentor, he was like a father, a best friend," Juan Pablo "JP" Mohr, a Chilean mountaineer who was climbing with Sergi when he died, told Desnivel. (JP died on the same peak shortly after, along with Muhammad Ali Sadpara and John Snorri.)
"He was a great partner on the rope, always ultra-cheerful, throwing good energy on the mountain," JP said of Sergi. READ MORE
Kim Hong-bin, 57, July 19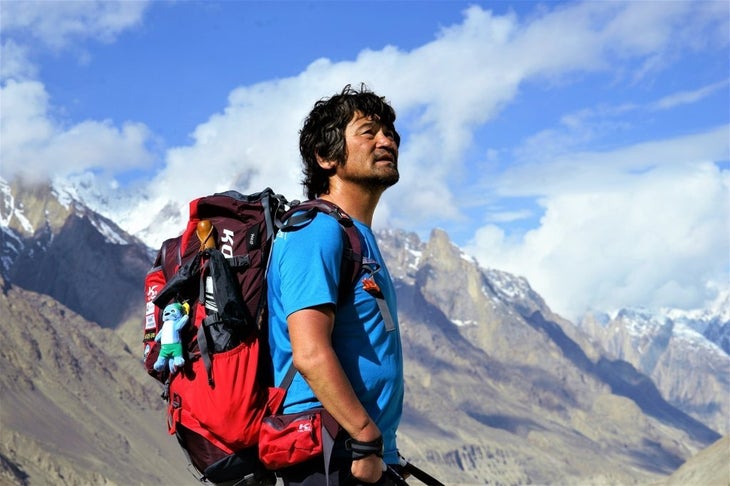 Kim Hong-bin, "The Man Without Fingers," wasn't just an icon in the world of mountaineering. He was an inspiration for disabled individuals around the world.
A competitive rock and ice climber in his early years, the Gwangju, Korea-based climber went on expeditions to Everest (8,850 meters) in the winter of 1989 and then Nanga Parbat (8,125 meters) in 1990, before losing all 10 of his fingers to frostbite on the West Buttress of Denali in 1991.
Despite this debilitating injury, over the next thirty years the Korean racked up one of the most impressive mountaineering resumes in history for any climber, abled or disabled. READ MORE
Also Read