Climbers We Lost
"Climbers We Lost" is an annual tribute to community members we've lost in the past year.
---
Join Climbing
Create a personalized feed and bookmark your favorites.
Join Climbing
Create a personalized feed and bookmark your favorites.
Join for free
Each year we compile this tribute to the climbers who've passed away in the previous 12 months.
This year's list includes 50 climbers, ranging in age from 22 to 102. Some of these climbers died of natural causes, at home or in hospitals, among relatives and friends. Others died free soloing or in rappelling accidents; they died of rockfall, exposure, avalanches, altitude sickness, or while participating in other mountain sports. Some of them were widely known for their climbing accomplishments, establishing new routes on Mt. Everest's Kangshung Face, in the Gunks, in Greenland, in Patagonia, and so on. One was a highly lauded climbing filmmaker. Another was one of Yosemite Valley's great photographers. Yet while most of the climbers remembered here were more local in their name-recognition, they all played essential roles in their communities, their friend groups, and their families; they were climbing guides and oncologists, teachers and students, coaches and conservationists; they were essential threads in the wide and varied fabric of the climbing world.
Building this list was both a celebratory and a somber task, one that reminds us of our rich history, our strong community, and the dangers inherent in our sport. For those experiencing a loss, we recommend visiting the American Alpine Club's Climbing Grief Fund. It's an amazing resource. 
We acknowledge that, despite our best efforts, this list is almost certainly incomplete. In this matter, we ask for your understanding.
We also ask that you please be safe out there. 
—Delaney Miller, Anthony Walsh, Steve Potter, and Duane Raleigh
Section divider
Kirt Cozzens, 59
,
January 1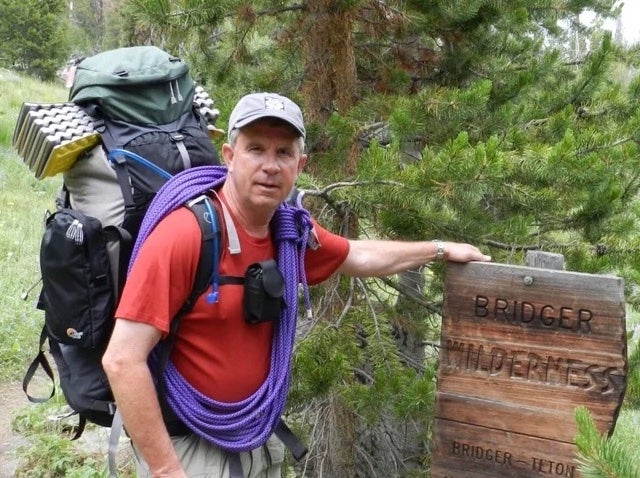 Kirt Dee Cozzens began climbing in the mid 1970s and became the driving force of the climbing community in Northwest Wyoming. He was instrumental in the early development of climbing the frozen waterfalls in the Southfork of the Shoshone River, some of which later become known as some of the best ice climbs in North America. He, along with Monte Madsen, explored and established first ascents including Bozo's Revenge (WI 3+) and Miami Ice (WI 4+). Kirt wrote the first guidebook of the climbs in this area. During his climbing years, Kirt had the privilege to climb with legends including Todd Skinner, Paul Piana, Mark Twight, Fred Beckey, Jack Tackle, and many others that he revered as great climbers and great friends. READ HERE
Section divider
​​
Harry Daley, 85, January 5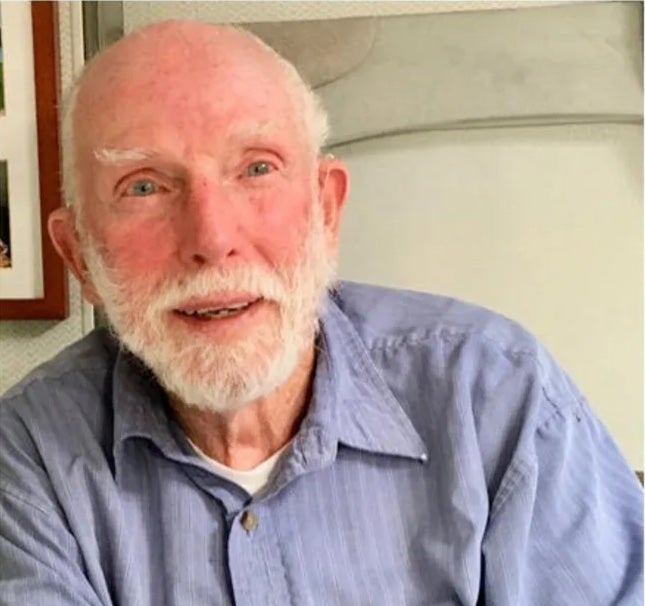 Though not as widely known as his contemporaries from the 1960s California scene—whose ranks include Royal Robbins, Bob Kamps, Tom Frost, and Yvon Chouinard—Harry Daley was nonetheless a key figure in American rock climbing. In 1960, he established a new route on Monday Morning Slab in Yosemite; the two-pitch jam crack that came to bear his name remains a trade route to this day, and marks a rite of passage for Yosemite climbers. Daley was also a regular on the sandstone boulders of Stoney Point outside Los Angeles, where he and TM Herbert quickly fell in with Royal Robbins—America's leading climber—and Robbins's crew. 
Daley's best-known first ascent is surely the Northeast Face of Pingora (IV 5.8+ 1,200 feet) in the Cirque of the Towers, Wind River Range, Wyoming, a route he and Jim Yensan scooped Fred Beckey on by just a few days. Climbing endless clean cracks and corners on the spire-like, 11,884-foot peak, the climb, established in August 1962, is one of the Fifty Classic Climbs of North America, and sees countless ascents during the busy summer months. READ HERE.
Section divider
Rick Reese, 79, January 9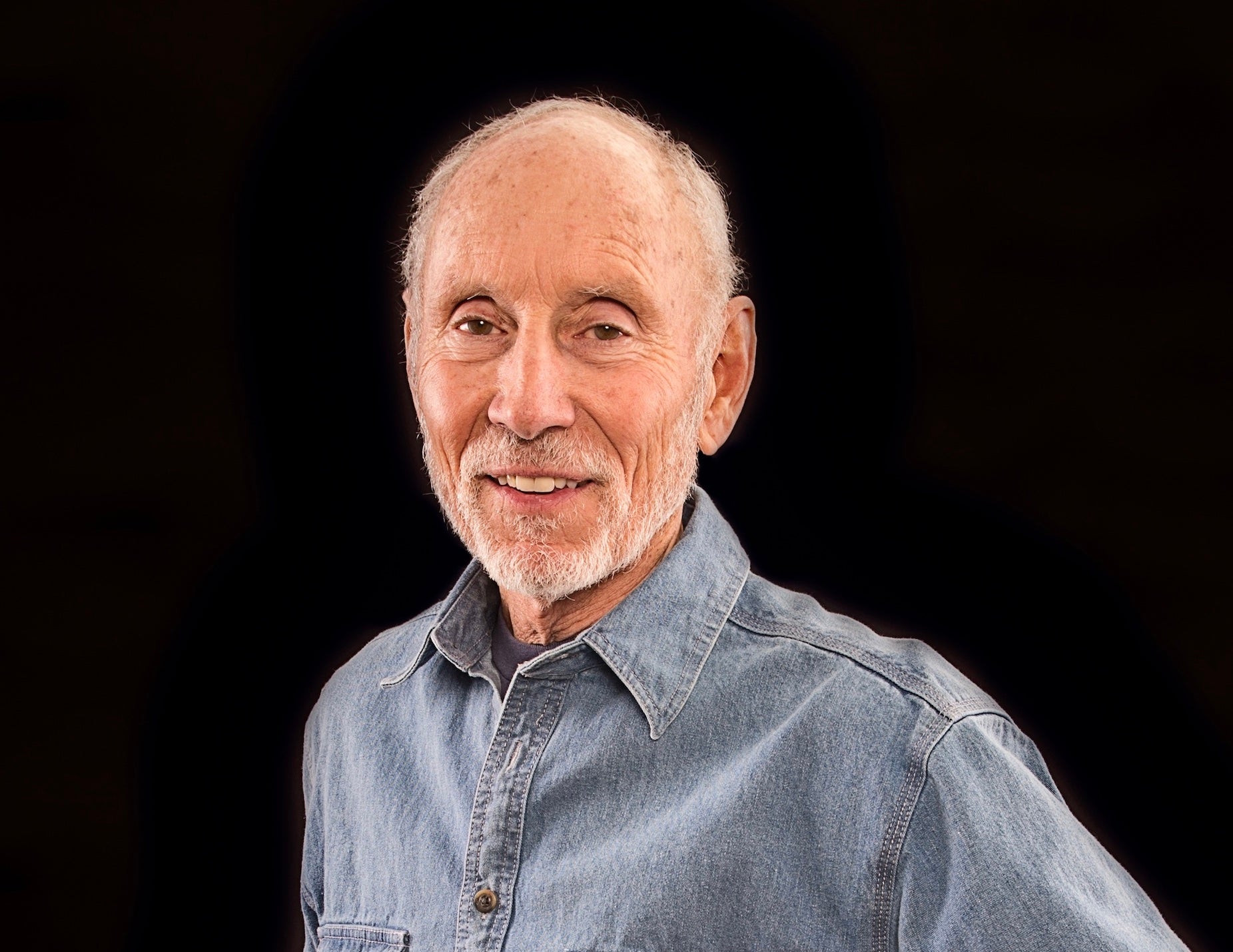 Rick Reese lived a long life defined by a love of wild spaces. He grew up in Utah and began climbing as a teenager, becoming one of the most prevalent and visionary first ascentionist in the golden age of the Wasatch Range during the 1960s. Reese dedicated his professional life to wilderness protection, becoming a key figure in the early conservationist movement. 
In 1962, Reese and one of his closest climbing partners, Ted Wilson, made the first ascent of The Great White Icicle (WI3 4 pitches) in Little Cottonwood Canyon. It is the earliest known ascent of waterfall ice in Utah. Reese and Wilson had read about cutting steps and decided to give it a go, but they soon realized that the technique is much different on vertical ice than glacial ice. They had straight, wooden handled mountaineering axes, and used an adze to chop steps. For protection they pounded pitons into the granite adjacent to the waterfall. Eleven hours after leaving the ground, they topped out the 600-foot route, which to this day is one of the most classic and repeated ice climbs in Utah. READ HERE
Section divider
Brian Bermingham, 74, January 10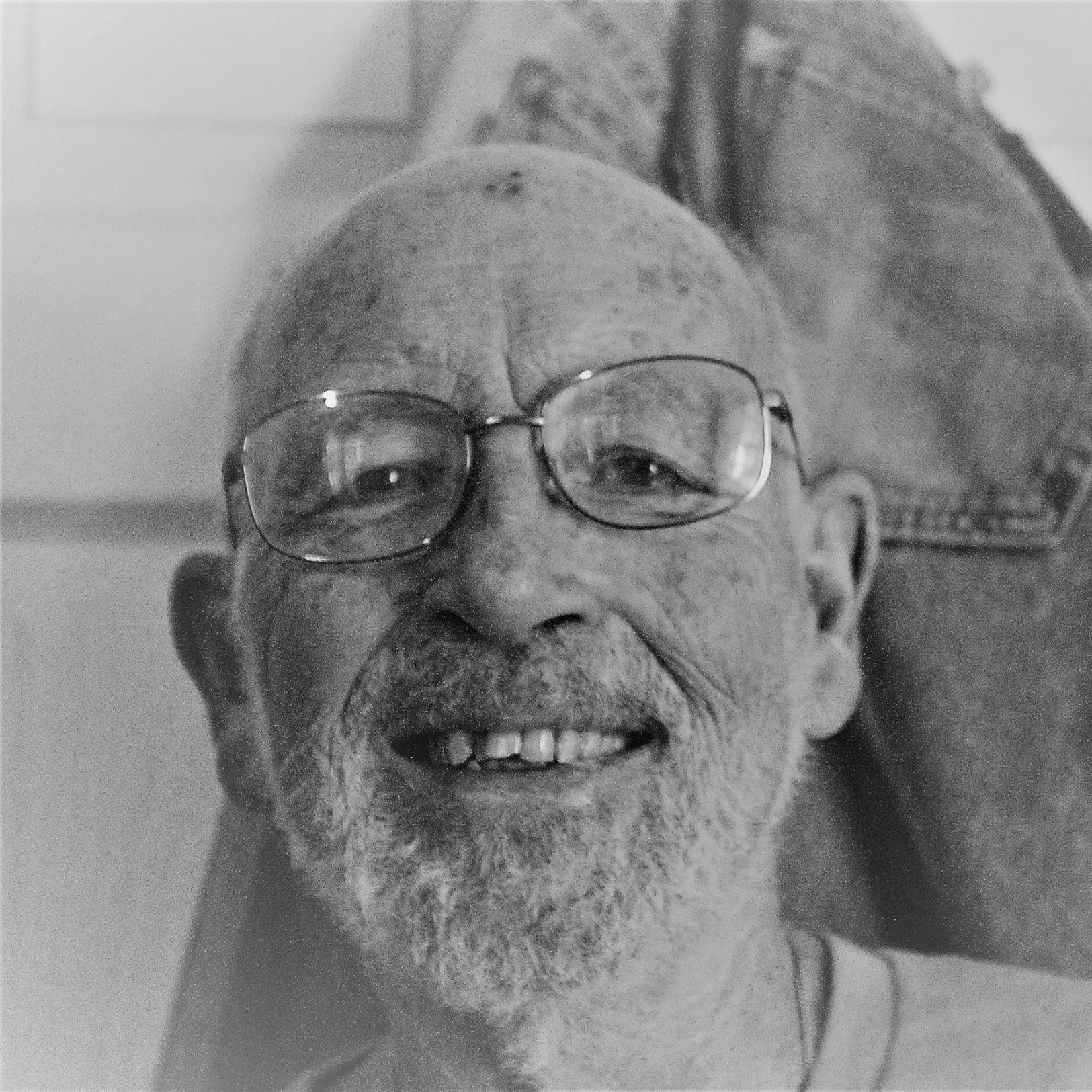 Brian Bermingham, AKA the Mouse from Merced, was a Yosemite climber. In 1961, when Bermingham was 13, his family moved to Merced, CA, a short drive away from Yosemite's gates. Thus sparked a lifelong love of the land, climbing, and culture of Yosemite.
As an active climber through the 1970s and 1980s, Bermingham was often a resident of Camp 4, climbing Half Dome and El Capitan, among other major formations, and immersing himself in the community. He left Yosemite for some time, pursuing a career and starting a family, but returned to the Valley in the last 15 years of his life.
"He was surrendering to the thing that made him feel like a human being," said friend and longtime Yosemite local, Dean Fidelman. "Climbing made him feel a part of something. Coming back and reconnecting with people made him still feel like a part of climbing." READ HERE
Section divider
Rich Leversee, 63, January 12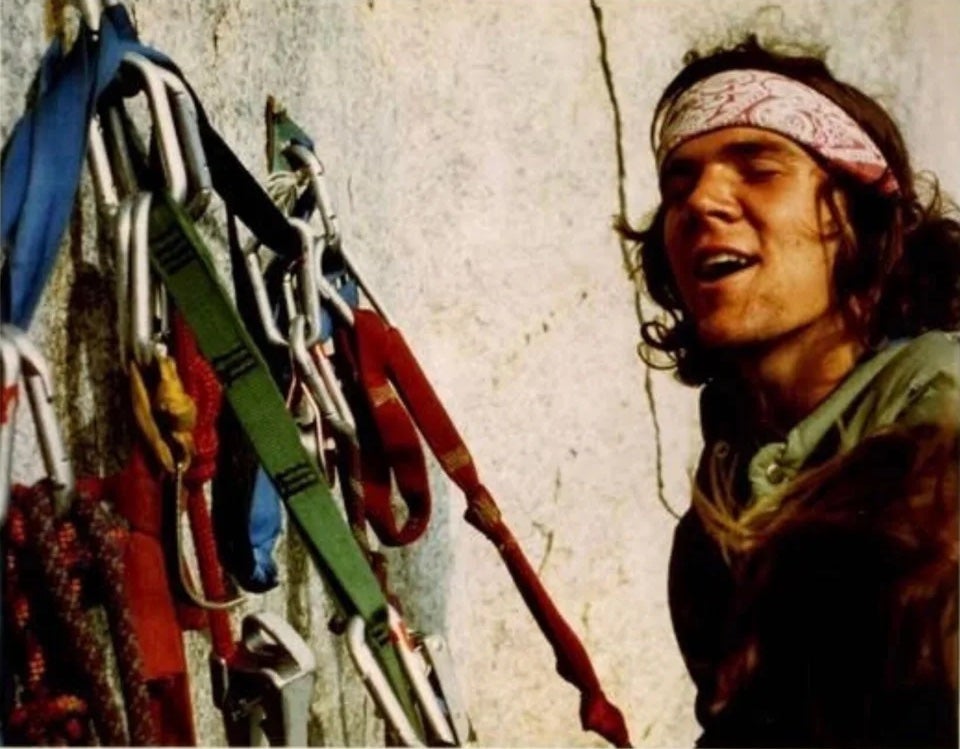 The renowned climber/adventurer Richard Leversee passed away on January 12, 2022, in Morro Bay, California. He was preceded in death by his beloved wife, Cari, who died in 2017.
In his freshman year in high school, Richard signed up for a basic rock-climbing class offered at an outdoor shop in Pasadena, California. Richard was hooked after his first climb, and climbing became his "religion and the climbing community was his tribe," as he was fond of saying.
While still in high school, Richard "discovered" the Needles and Dome Rock, world-class granite climbing venues near his family's cabin in the Sequoia National Forest, and became inspired. The next several years were spent honing his skills at the Needles, Dome Rock, Hermit Spire, and other crags in the Kern Canyon and Western Divide area of the Southern Sierra and putting up a long list of new routes. He believed that climbers who put up new routes should possess a fundamental knowledge of climbing history in order to contextualize their own ethics and efforts. He embraced "clean" climbing and believed that first ascentionists should use a minimum of bolts or fixed pins, utilize as many of the natural features as possible in order to minimize the impact on the rock, and keep the challenge and adventure in the climb. Future Times and White Death on Dome Rock are great examples of Richard's bold, minimalist approach, epitomize his style, and are considered very runout by today's standards. READ HERE
Section divider
Glen Boles, 87, January 13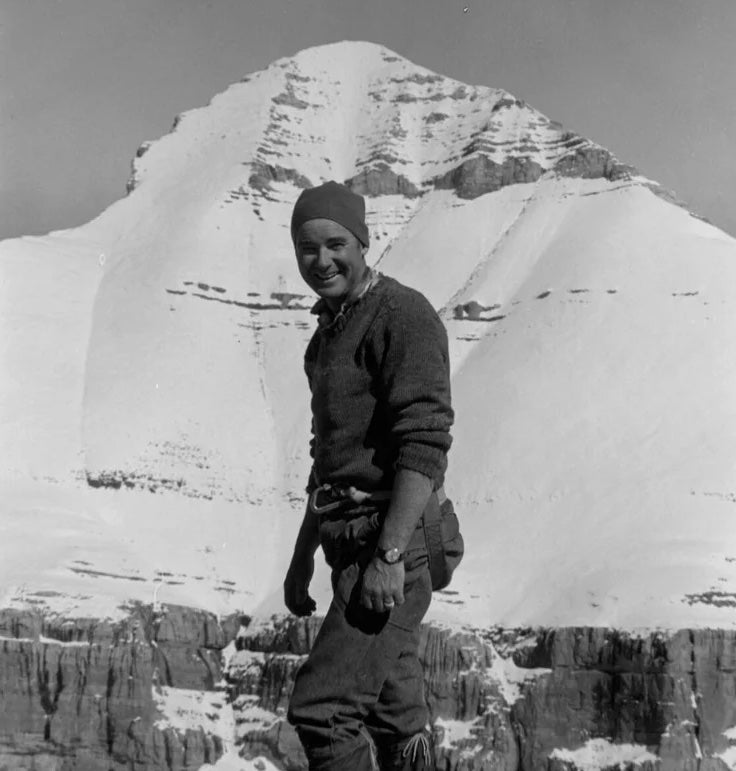 Glen Boles was a much loved and respected member of the Canadian mountain community who devoted his life to the mountains—as a climber, as an artist, and as a generous friend of other mountain lovers. He was introduced to climbing by Heinz Kahl in 1957 on Alberta's Mount Yamnuska. Not long afterward, they climbed Mount Robson together. In the '60s Glen pioneered several difficult new routes including one on the north face of Mount Edith with Brian Greenwood (1961) and another with Greenwood, Charlie Locke, and Joe Farrand on the north face of Deltaform Mountain (1968). But Glen's finest mountaineering achievement was the first ascent of Good Neighbour Peak in the St. Elias Mountains of the Yukon, in 1967, with a team of Canadian and Alaskan climbers, celebrating the centennials of both Canada and Alaska (the peak is on the border).
A fine photographer, Glen always carried two cameras, one for color and one for black and white. He amassed an impressive collection of images which he shared freely with other climbers looking for new routes or with guide book authors looking for sharp images. When he retired, he turned his hand to his artwork, and his pen and ink drawings and acrylic paintings have become much prized and can be found in many collections. READ HERE.
Section divider
Michael Spitz, 35, January 16
Michael Spitz, who grew up in San Diego, was a longtime climber and surfer who taught high school Spanish at Sante Fe Christian School in Solana Beach, CA. Spitz passed away on Sunday, January 16, after falling while free soloing the 100-foot classic Illusion Dweller (5.10b), in Joshua Tree National Park.
Brian Gillette, who knew Spitz for eight years prior to his death, said that his friend was "determined to squeeze the most out of every second of life.
"He loved being a teacher, but as soon as the bell rang, he was running to go surf. He was the same way with climbing. He'd head out to El Cajon Mountain after work, in the middle of the week, and climb through the night. I spent years trying to talk him out of living in his van, climbing and surfing full time. Mike couldn't understand why the rest of us didn't want to spend every second of life freezing on the side of a cliff." READ HERE
Section divider
Merrill Bitter, 68, January 19
Merrill Bitter, the man who originally brought 5.12 to the climbing areas around Salt Lake City, was "the" area hard rock climber in the early 1980s and stayed with the sport for over 40 years. Friends had just seen Bitter, age 68, at the climbing gym days before he was found in the side country of the Alta Ski Area, the Wasatch Mountains, after a ski-touring accident.
Bitter was an early hard trad climber, climbing extensively in Little Cottonwood Canyon and farther afield in Canyonlands and elsewhere in the Utah desert. He also made trips around the country and the world, including to Yosemite, various areas in Colorado, and multiple locations in Australia. He eventually transitioned to sport climbing, visiting areas such as Smith Rock, Oregon, climbing many 5.13s and verging into 5.14, and he was part of the decades-long evolution of gym climbing in Salt Lake City. In 1988, he competed in the country's first international competition, on the side of the Cliff Lodge at Snowbird; coming in third in the open category, he was a big crowd favorite. READ HERE
Section divider
Tucker Rowan, 24, January 19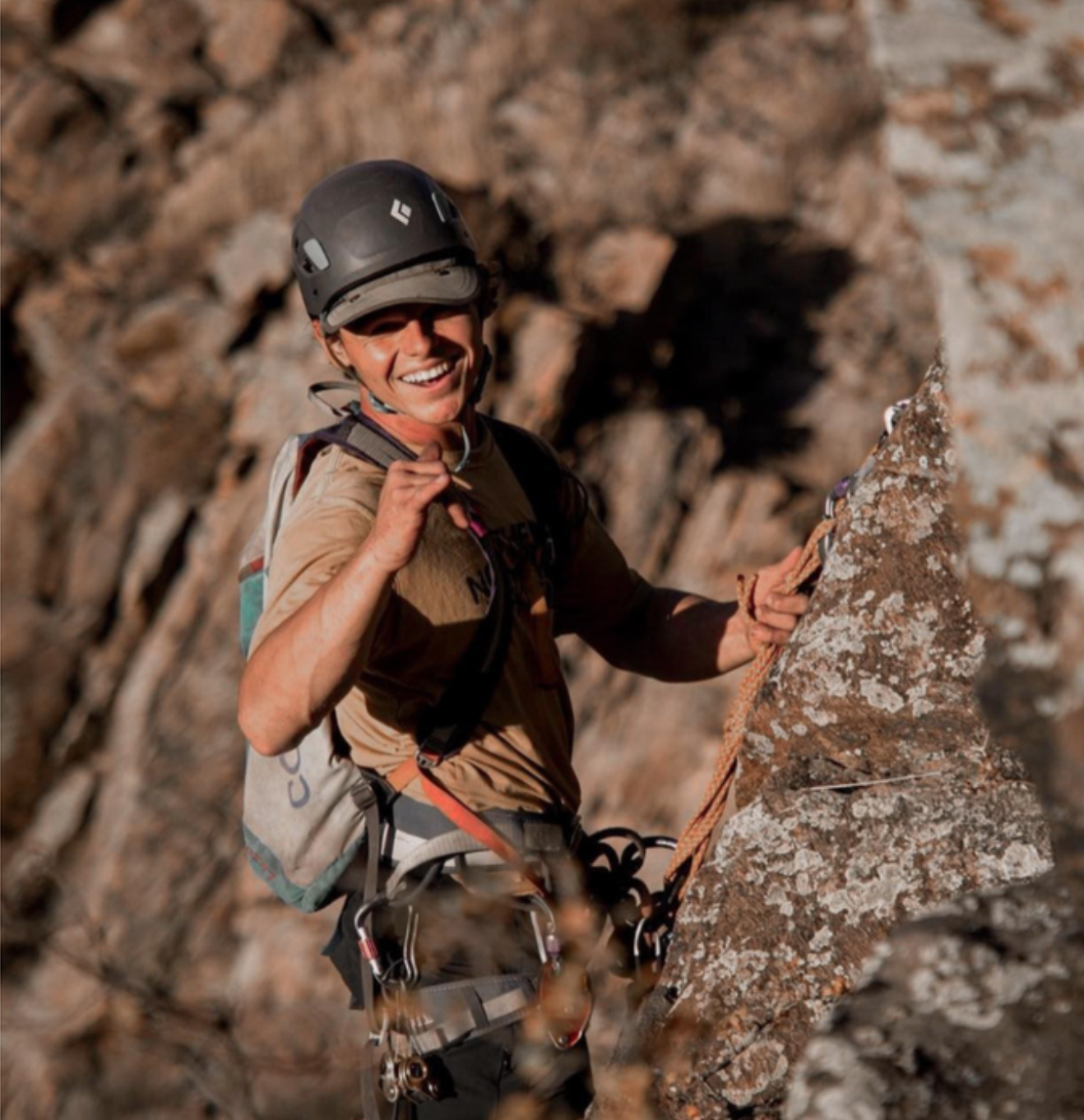 Tucker Rowan was a climber's climber, with a passion for alpine starts, big routes, and soaking in "every cool rock, overlook, or funky-looking knot in a tree that he came across," said his friend Miles Moore. 
Born in Austin, Texas, Rowan graduated high school in Frisco before moving to Colorado, where he lived for the remainder of his life. He worked at Echo Mountain Resort in Idaho Springs during the winter and spent his summer doing odd jobs, making music and art, and climbing. "Tucker loved deeply, sent hard, and absolutely always made time to appreciate the little things," said Moore.
Moore spoke of their "near-weekly" alpine starts, taking whatever gear they needed and some snacks to eat breakfast at an alpine lake or on a peak. Every time the pair climbed together, said Moore, Rowan "always expressed his gratitude for those climbing with him, and for the privilege of watching the earth turn over another day."
Outside of climbing, Rowan spent his time backpacking and slacklining, and was also a skilled photographer and musician, "capable of conveying nostalgia and his love for friends and family in his art," Moore said. This love was also shared through climbing. "Anyone who had the privilege of tying in with Tucker knew he was genuinely stoked about spending the day with you." Rowan hoped one day to become a professional mountain guide, spreading his love for the sport and the mountains with others.  READ HERE.
Section divider
Korra Pesce, 41, January 28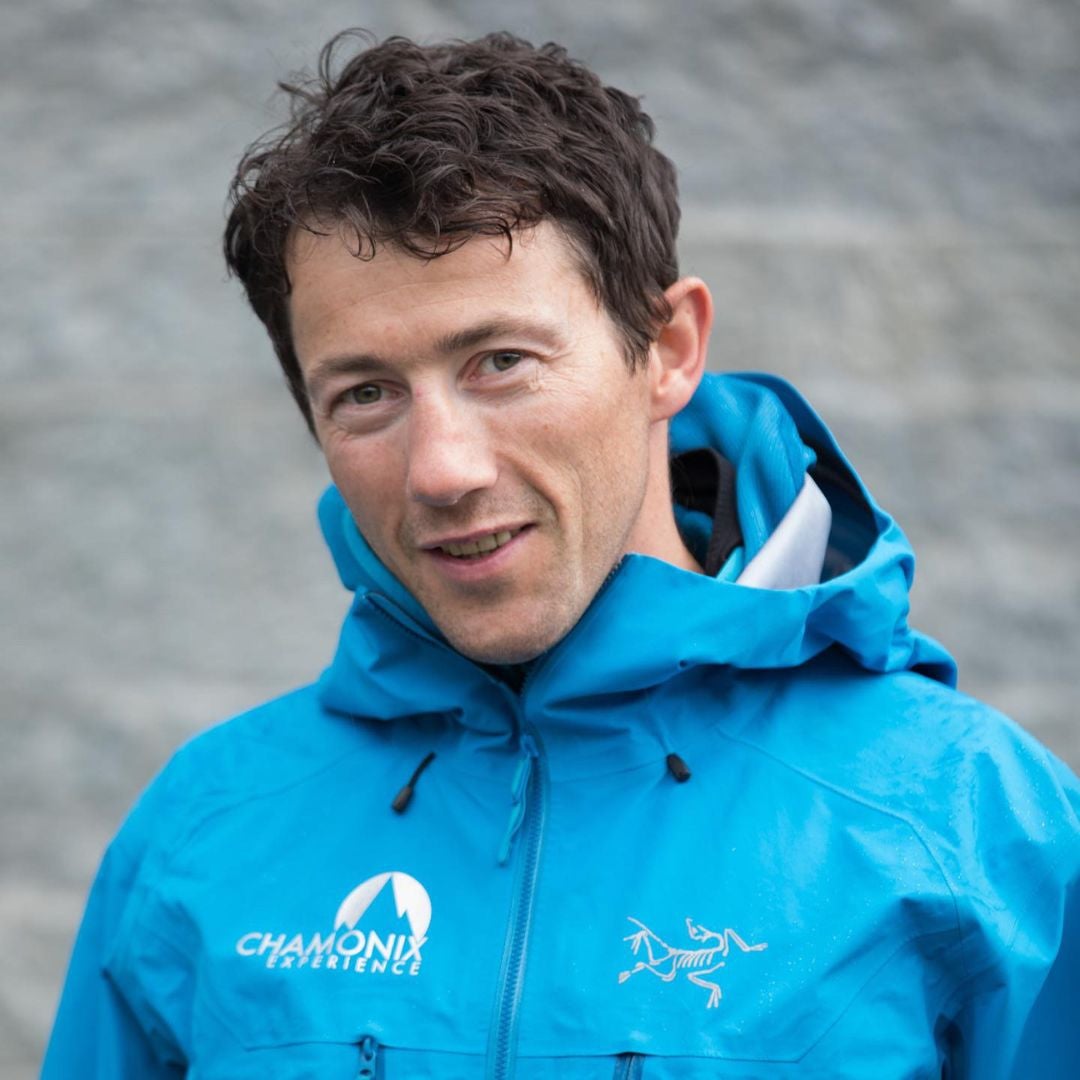 Korra Pesce was the real deal. Hard Korra. His passion for alpinism was unique; elite. His climbing resumé will be more easily defined by the handful of routes he didn't achieve. Some of his climbing will never be known, as he quietly soloed when partners weren't available and conditions were too good. Climbing, climbing, climbing. It defined and dominated his life: from the flat lands of Novara, to Chamonix, to the Himalaya, to Patagonia. Technical alpinism demanded total concentration, experience, and commitment. It was also a refreshingly clear truth compared to the artificial trappings of valley life. Korra thrived in the mountains.
Korra was born in the flatlands of Novara, in Northern Italy. Novara isn't known for breeding alpinists, but Korra had a passion for mountains at a young age. Among his most treasured possessions was a book of the world's greatest mountains, which he meticulously studied, committing it to memory as he did with later books. He was the oldest sibling in his father's second marriage, and on his first climbing missions (to corn silos near his home) he was accompanied by his younger sister.  READ HERE
Section divider
David Coombs, 70, February 5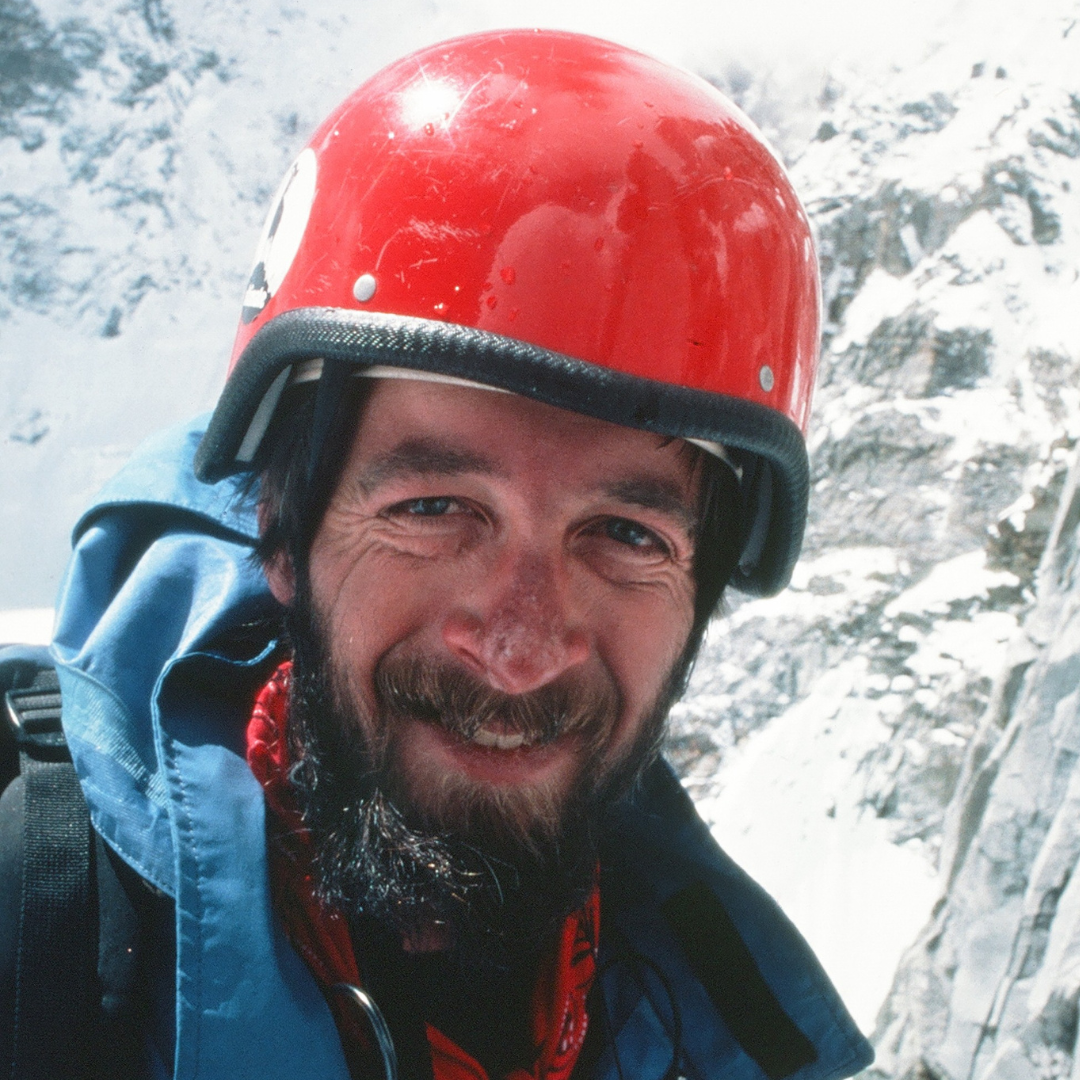 David's true love was mountain exploration in the wildest places on this planet, and his passion, knowledge, and enthusiasm for climbing was contagious to his climbing partners. His contribution was teaching others about the mountains, whether it was in his high school English class or while guiding people in his business lectures. He was simply a walking, talking encyclopedia of mountain history and exploration knowledge. 
Physically, David was six feet tall and blessed with powerful legs and heart strength that took him to the highest places on this planet on five continents. His climbing resume would fill a book, but he considered his "crowning achievement" being a climbing team member of Dr. James Morrissey's 1983 American Alpine Club expedition to the Kangshung Face (East Face) of Mt. Everest in 1983. The Kangshung Face was the route that George Mallory looked at in 1921 and said "emphatically not for us." READ HERE
Section divider
John Bolte, 26, February 23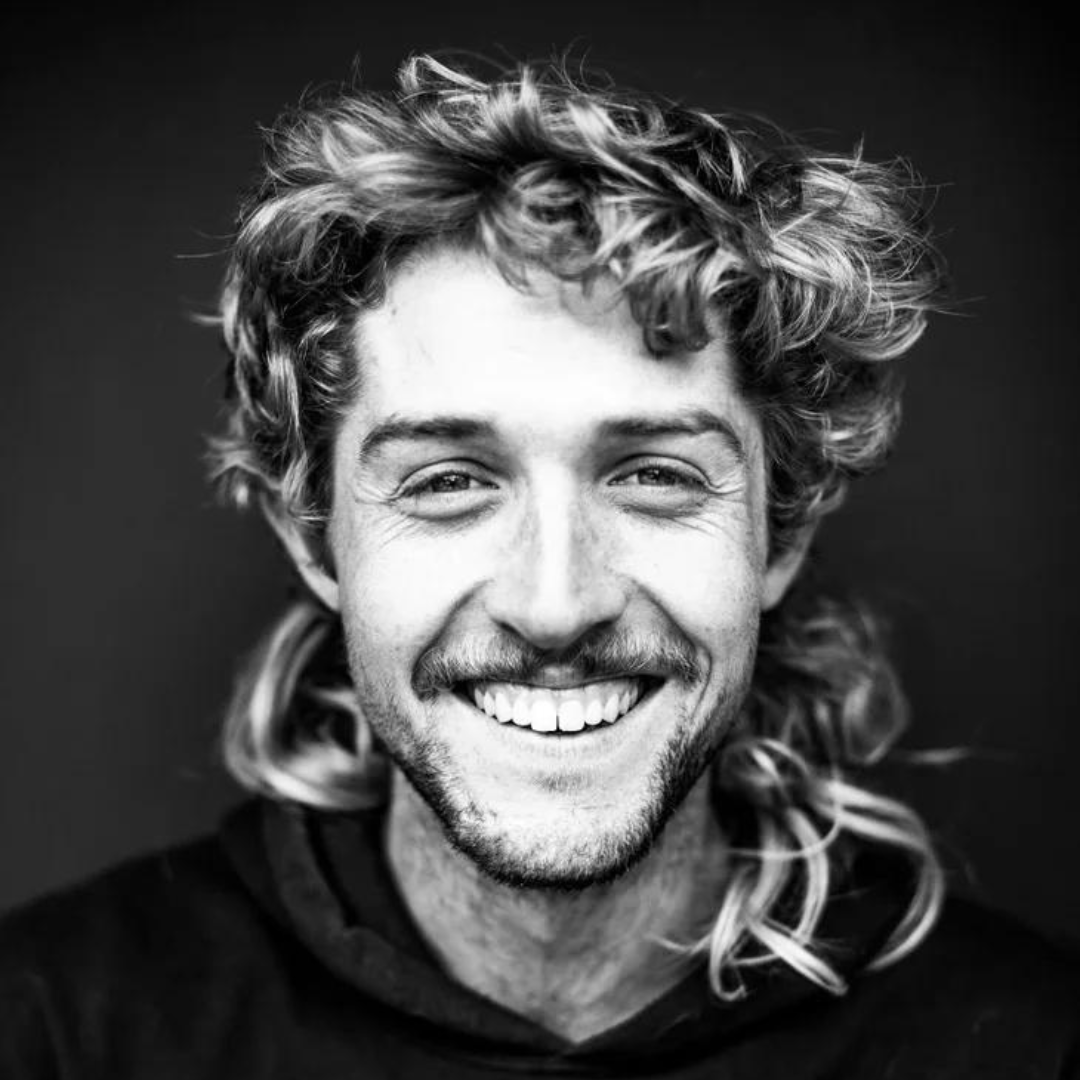 John Bolte, or simply "Bolte," as his friends called him, "was a total goofball… in the most amazing way. You could never take him seriously," Tyler Karow said. He was introduced to the sport by his father, Mike Bolte, a longtime climber who moved to Santa Cruz in 1990, five years before his son was born. 
John's first outdoor climb was with his dad on Yosemite's Swan Slab in 2008, and he soon graduated to multi pitches throughout Tuolumne. One time, "at the second belay [of Errett by Bit], John looked up at the knobby wall above and said 'Dad, if we don't go down right now, I'm calling Child Protective Services when we get home,'" his father said. "It was an empty threat, and he started to get more and more interested in outdoor climbing and, probably because he was learning from an old timer [like] me, he developed a bit of a throwback trad-climbing approach."
John was leading 5.10 by 15, going on several family climbing trips each year, and began training for climbing in the gym. His favorite drill was to campus the 70-foot lead cave, up and down, with weights hanging from his harness. By 17 he grew interested in big-wall climbing, and, with his friend David Whiting, he ticked Leaning Tower, Half Dome, and Zodiac. "I thought that they would get up to the base of the Regular Route on Half Dome and say 'Hmm, maybe we aren't ready for this yet,' or be intimidated partway up the Zodiac and come down, but they just cruised up every object in great time and having a blast," Mike said. "[They] jumped on the NA Wall, climbed the Salathé, [then] Lurking Fear in a push, NIAD, and some of the harder walls: Tempest (A4) and Native Son (A3+). He did these last two with Brandon Adams and they were very fast ascents." READ HERE
Section divider
Thad Friday, 48, March 3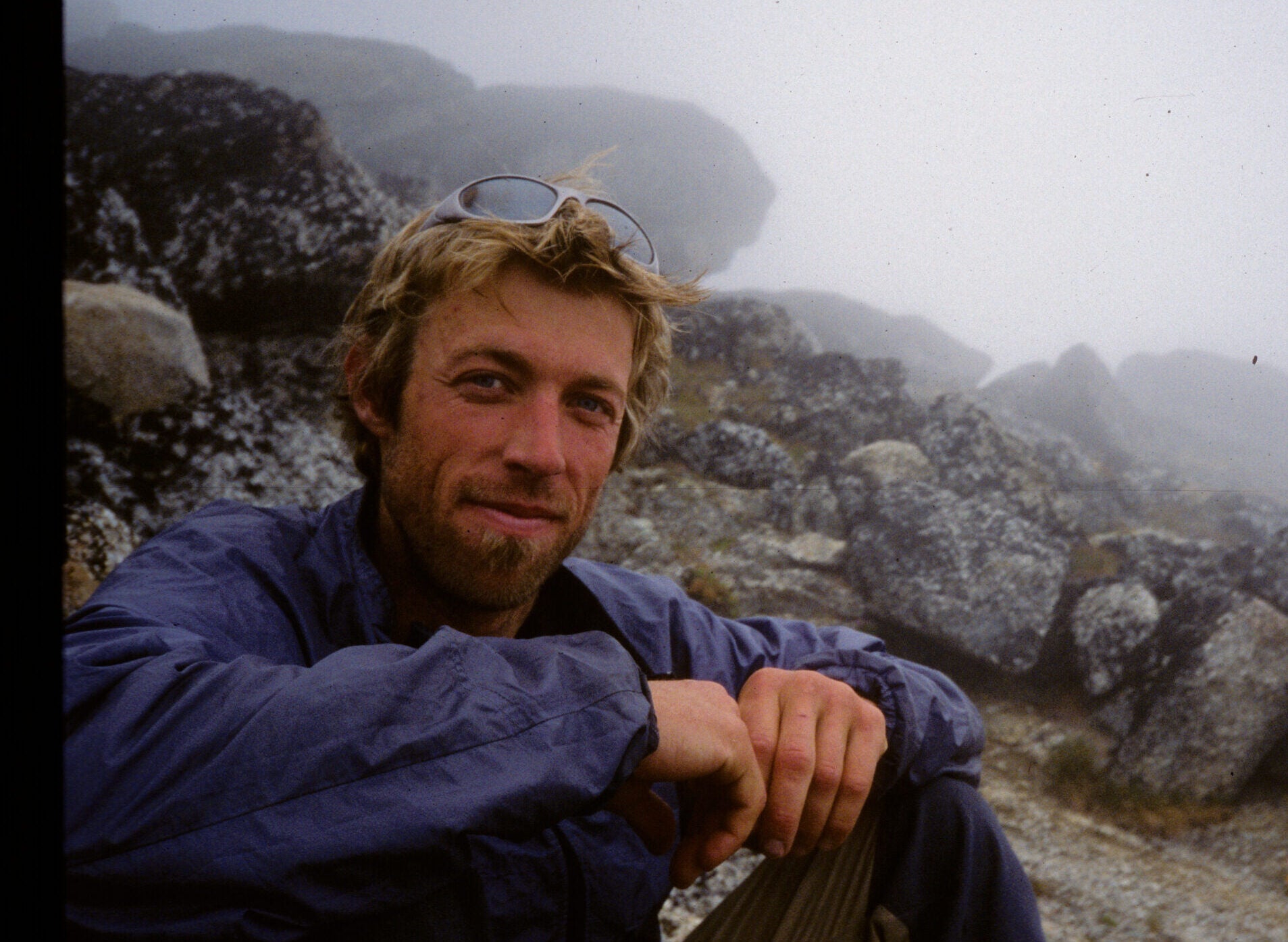 Thad Friday was a father, climber, son, brother. In addition to being a prolific rope soloist, notching solo ascents of numerous classics around Yosemite and the Colorado Front Range, he was also a former professional snowboarder, an avid mountain biker, and an inveterate prankster who was deeply committed to structuring his life around the people and activities that he loved. 
"When you first met Thad, he seemed a very quiet guy, very soft spoken, mild mannered, super mellow," says his friend Jess Larrabee, who first introduced Thad to climbing in the mid 1990s and has remained close friends since. "But once you got to know him, he had this underbelly of anarchy, if you will. He went against the grain."
In 2004, while still a mechanical engineering student, he teamed up with fellow Boulderite Micah Dash and went to the Tasermiut Fjord in southeastern Greenland, where they did the first free ascents of Non C'e Due Senza Tre (V 5.11+R; 2,800ft 21 pitches) on the Right Pillar of Nalumasortoq and The Pillar (IV 5.10X; 1,600ft 15 pitches) on a nearby feature called Half Dome. The same year, he teamed up with Josh Wharton to do the first sub-24-hour link-up of three routes in the Black Canyon of the Gunnison. READ HERE
Section divider
Luke Wilhelm, 26, March 6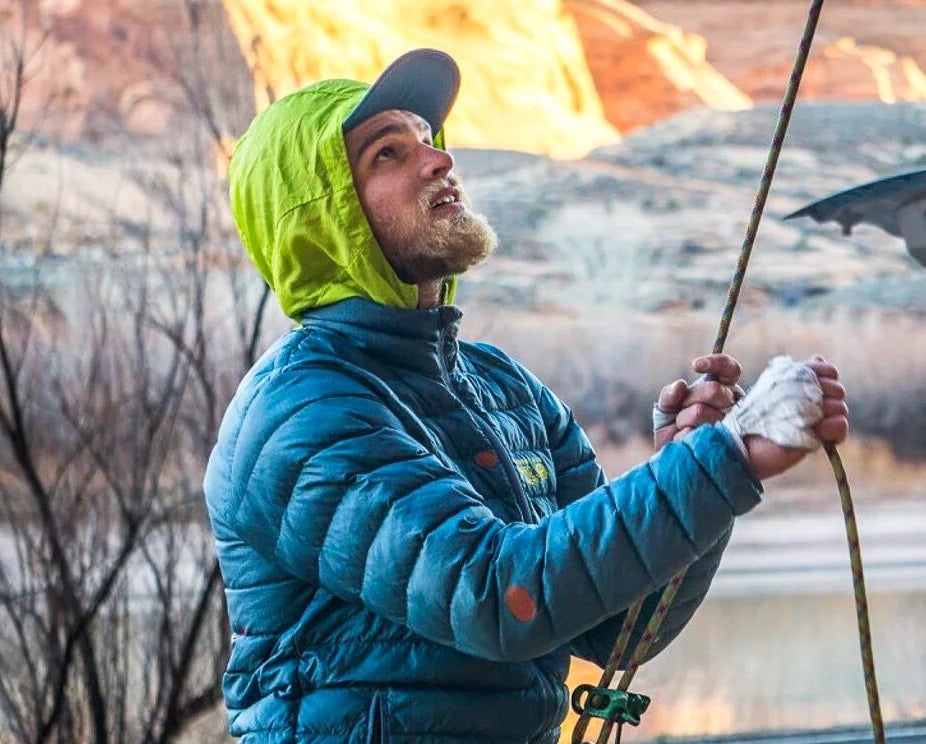 Describing Luke Wilhelm, who died in March in a fall in the North Cascades, is an impossible task given the fact that his mind was a total mystery. He would be laughing at me for saying that. But this is someone who would be cracking terrible jokes and saying phrases like "Holy halibut" in all seriousness, bumping reggae while sprinting upslope like there's never enough time for all the mountains in the world, and then sipping and sharing yerba mate as if time and moments are eternal. Never shying away from the hard conversations, and always thanking those who challenged him the most. Being the first to break trail uphill, and also to clean out the groover at the end of a two-week river trip. Playing hacky-sack as seriously as studying snow science. And caring more about the fun in breaking the FKT for propane runs up to Rainier's Camp Muir than reaching the actual summit.
He had the biggest bellowing laughs and the smallest giggles that made others smile. Dirty blond hair that changed styles frequently. Sometimes, to not so great styles. And bright green eyes that carried a glimmer of mischief. READ HERE
Section divider
Pavel Kostrikin, 55, March 7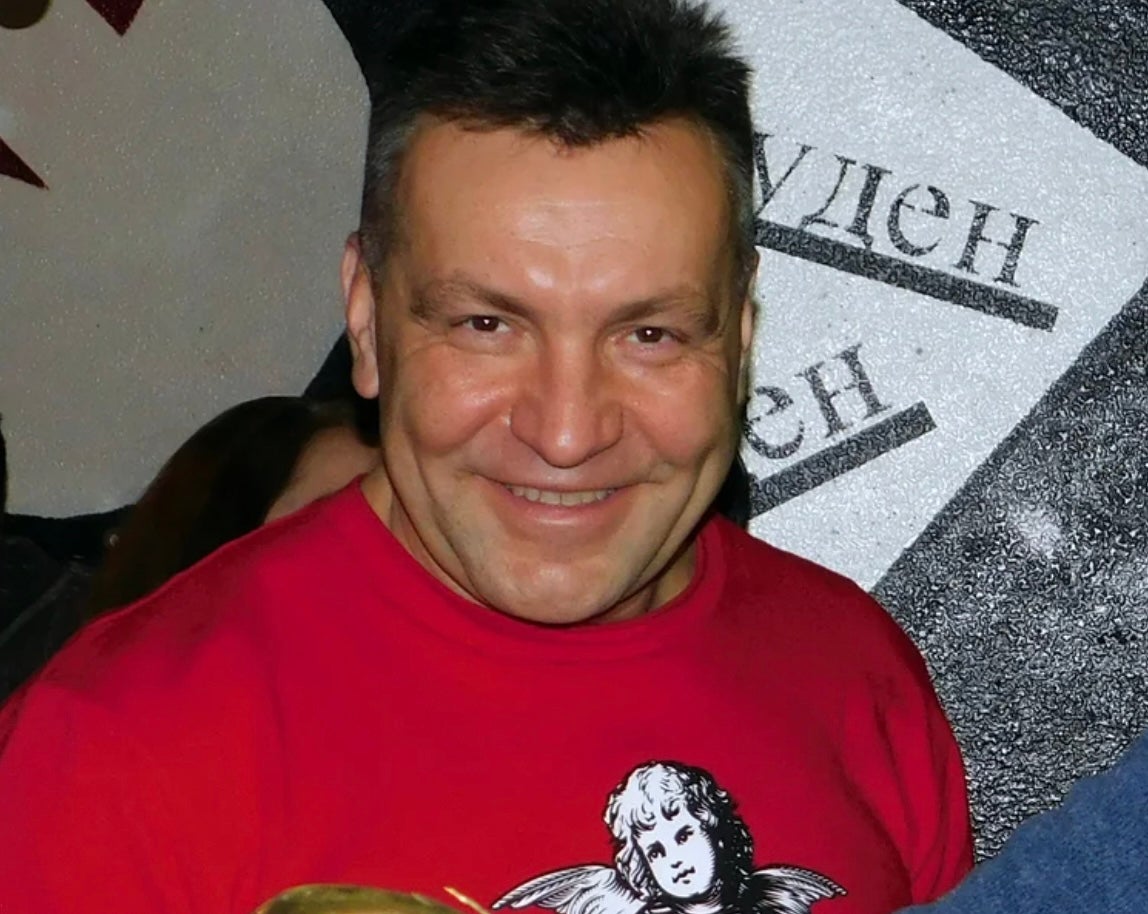 Russian mountaineer Pavel Kostrikin led a diverse and full life filled with a vast catalog of endeavors, from teaching and publishing on a wealth of topics—including economics, mathematics, and civil engineering—to founding the popular independent music label GEOMETRY. The 55-year-old died on Everest (8,048m) on March 7, 2022. 
Kostrikin died of acute mountain sickness (AMS) at Camp I, at an approximate elevation of 20,000 feet. Kostrikin was climbing with Alex Abramov's outfitter the 7 Summits Club. It was his third attempt on the world's highest mountain, after bids in 2013 and 2016. "It was no secret [Kostrikin] loved outdoor activities and mountain tourism," read a statement from House of Culture posted on Instagram shortly after his death. "During his 55 years of life, Pavel climbed six of the seven major peaks [of each] continent and made three attempts to conquer the latter. One time the group was caught by an earthquake, the other [they turned back] only 150 meters [from] the top." READ HERE
Section divider
Dr. Ed Farrar, 70, March 8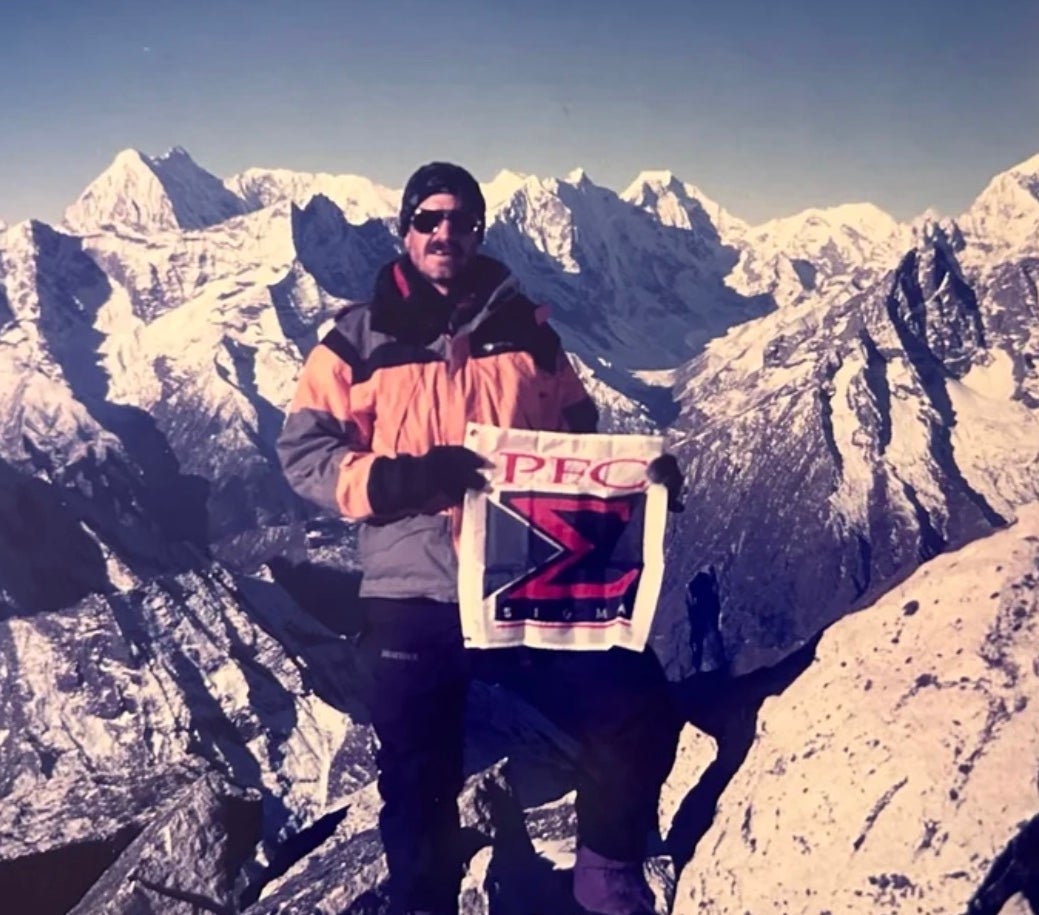 Dr. Ed Farrar was a skilled mountaineer and a veteran of the Himalaya, including peaks such as Cho Oyu (8,188m) and Ama Dablam (6,812m/22,349ft), and those of his home stomping grounds in the Cascades, such as Mount Rainier. But his most impressive climb wasn't in the alpine. 
After Farrar was struck head-on by a car while cycling to work in 2008, he was left paralyzed from the chest down, confined to a wheelchair for the remainder of his life. But the same dogged determination that carried him up peaks in the Himalaya helped him bounce back from an injury that would've left most people couch-bound. For the remaining 12 years of his life, Farrar kept himself unbelievably active and productive. He continued to practice medicine, rode a recumbent bicycle daily, and even "walked" again, with the help of a robot exoskeleton. READ HERE
Section divider
John Appleby, 68, March 22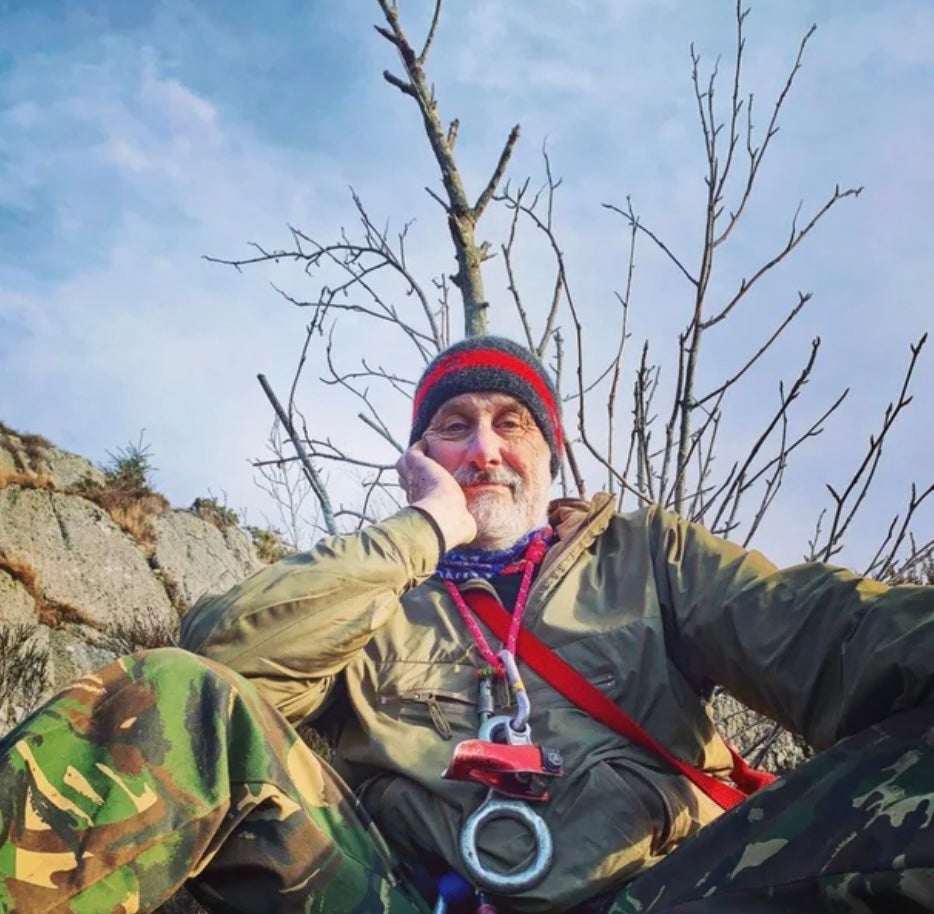 John James Appleby was an intrepid climber who pioneered routes throughout the UK. He is best remembered as one of the country's most loved climbing scribes. The Liverpool native founded and helmed the blog Footless Crow, compiling writing from climbers of all stripes across the country. "It started and continued as a hobby," said Appleby's son, Liam. "It slowly built up its readership and became a valuable source of articles to the climbing community. In addition to my dad's own writings, he would publish new articles from climber contributors and also republished historic articles, some of which hadn't [been] seen in decades." Prominent British climber John Redhead, a frequent Crow contributor and close friend of Appleby's, called Footless Crow, "A remembrance of [the] history, characters, and creativity that make movement on rock such a diverse and fascinating subculture."
Born May 12, 1953, John Appleby was the only child of Jim and Florence Appleby. His father worked on cargo ships while his mother kept house and held a variety of odd jobs, but both were well-read, self-educated social justice activists, and particularly avid campaigners for nuclear disarmament. This activism is something Appleby's eldest son, Dominic, said would grow to shape his father's character as he grew older. He was a man always "pushing against the mainstream, backing the underdog." READ HERE
Section divider
Tina Fiorini, 50, March 26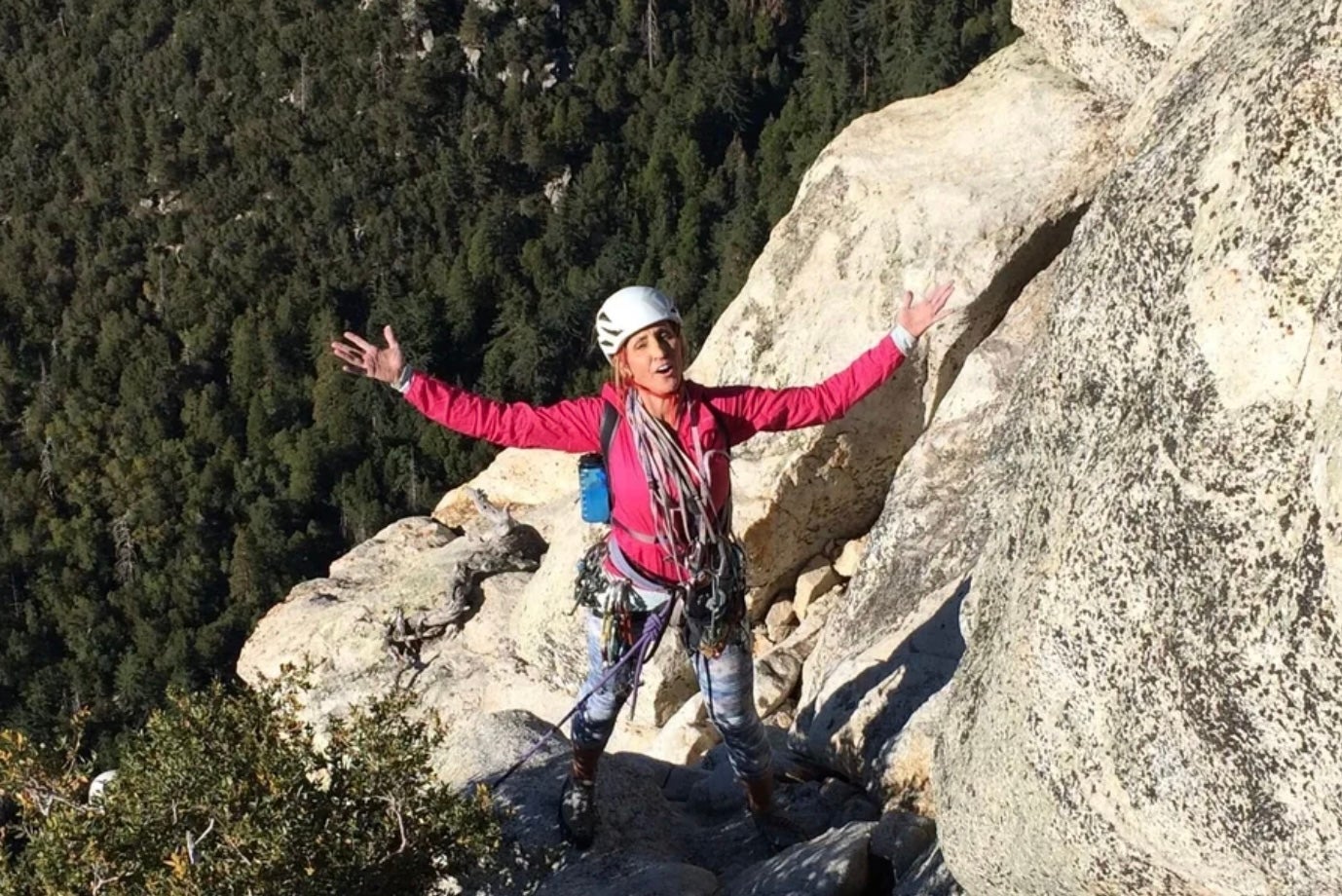 Born and raised in Riverside, California, Tina Fiori began mountaineering in the late 2000s and started rock climbing in 2011. She was at home on the rock no matter the style of climbing, said longtime friend and climbing partner Patrick Moran, but she didn't care one bit for grade chasing. From frosty ramparts of Denali (20,310ft), which she summited in 2013, to the notoriously brutal 10,000-foot Snow Creek on Mt. San Jacinto (10,834ft), which she ascended on several occasions, to an expedition to Ama Dablam (22,349ft), Fiori was in her element on rugged, endurance-heavy climbs and hikes.
Fiori passed away on March 26 after a ground fall while climbing near Sheep Pass Campground in Joshua Tree National Park. Fiori had just finished Turkey Terror, a 5.9 bolted route near Television Wall, which would have been her last line of the day. (The route's first ascentionists and a group of Fiori's friends have since organized to rename the line Tina's Last Dance in her memory.) READ HERE
Section divider
Dr. Richard Thurmer, 66, March 27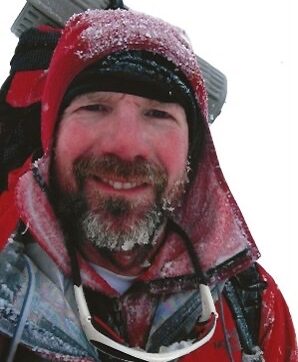 Dr. Richard (Rick) Thurmer, Jr. was a lifelong climber and adventurer whose love for the mountains drew him to all seven continents. He began climbing at age 12, when he summited Mount Whitney with his father, and spent the next 54 years as a dedicated mountaineer, traveling to the far reaches of the globe to summit the world's highest peaks, always with a reverence for foreign cultures and landscapes. Rick lost his life during a solo ascent on the Triple Couloirs on Dragontail Peak in the Cascades.
In addition to  climbing the highest peak on each continent, Rick also climbed six out of the seven second highest peaks—a feat considered far more challenging than the more famous seven summits. Rick was especially proud of his ascent of Antarctica's Mount Tyree (15,919 feet). He was the 12th person to summit that mountain. Rick loved climbing with his guide and long time friend Victor Saunders. They climbed 17 mountains together on all the continents, including Mount Tyree in Antarctica. READ HERE
Section divider
Ngimi Tenji Sherpa, 38, April 14
Ngima Tenji Sherpa was a lifelong climber and veteran high-altitude worker. A native of Waku, in the Solukhumbu District of eastern Nepal, Ngima Tenji had summited Everest (8,048m) four times in previous seasons and been a member of a dozen expeditions to the peak since 2004. He had also summited Shishapangma (8,027m), Manaslu (8,163m), and Himlung Himal (7,126m/23,380ft), among other achievements. Ngima Tenji was a longtime employee of International Mountain Guides (IMG), for whom he was working at the time of his death on Everest in April. 
Along with approximately a dozen other IMG high-altitude workers, Ngima Tenji was in the process of ferrying loads from Everest Base Camp to Camp I and II early on the morning of April 14, in preparation for the building of the expedition's Camp II setup that day. While moving through the treacherous Khumbu Icefall, near an uncharacteristically wide, flat section halfway up known as the "football field," Ngima Tenji apparently collapsed. He was found dead at approximately 4:00 a.m. local time, sitting next to the trail, still wearing his backpack. His remains were flown off the mountain by helicopter shortly after. READ HERE
Section divider
Antonis Sykaris, 60, April 22
Antonis Sykaris didn't begin climbing at an early age. It wasn't until the Greek was 28 years old that he trekked to the summit of his first mountain, Parnitha, a 4,636-foot crag north of Athens. In the 32 years since, however, the Greek mountaineer wasted no time. He embarked on nearly 70 mountaineering expeditions across the globe, and managed to climb six of the world's 8,000-meter peaks, more than any other Greek climber in history. He also led a dozen major expeditions on 6,000, 7,000, and 8,000-meter summits, beginning with Nepal's Pumori (7,161m) in 1996.
Sykaris died after summiting Dhaulagiri (8,167m) on Tuesday, April 12, 2022. He had made three previous attempts on the mountain, in 1998, 2018, and 2021. READ HERE.
Section divider
Pete Heck, 54, April 14
Pete Heck was a longtime Colorado climber, runner, and mountain runner, legendary in the Roaring Fork Valley (RFV) on Colorado's West Slope, where he made his home for years before most recently settling in the Denver metro area. His name can be found on a handful of first ascents in the RFV, from the classic Rock Candy (5.12a) on Independence Pass to to the 5.11a Seeking Clarity at the Puoux, a limestone area near Glenwood Springs. Heck was a Renaissance man who applied his many skills to various metiers throughout his life: snowboard instructor and ski patrol at Aspen/Snowmass—the first patroller on the hill to ride a board; a builder of log-cabin homes; a furniture mover; and, most recently, a sushi chef at Kikka Sushi in Denver. READ HERE.
Section divider
Matthias Rimml, 35, April 31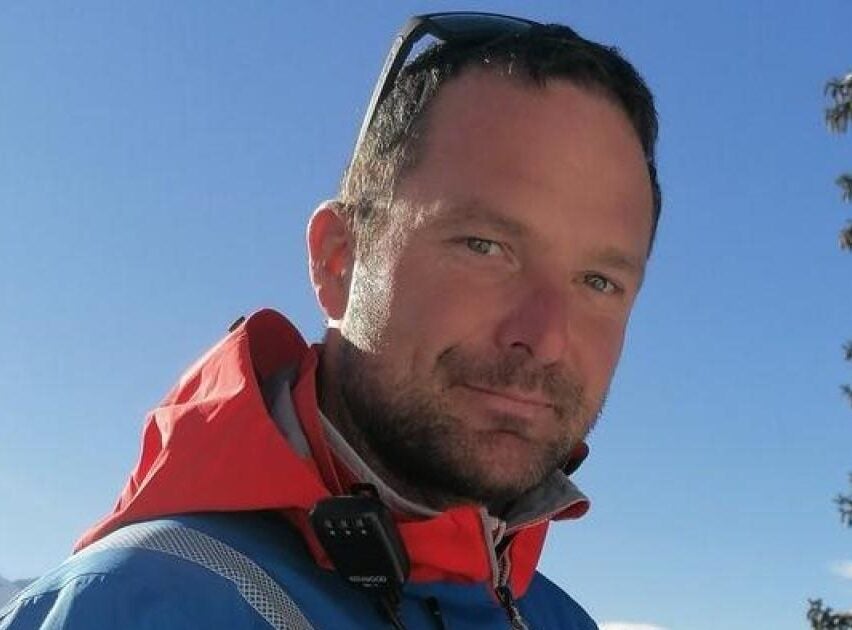 Matthias Rimml was a 35-year-old climber and mountain guide from Tirol, Austria, whose life was fully dedicated to the mountains. He guided rock and ice climbing, alpine skiing and touring, mountaineering, trekking, canyoneering, and more, all around the globe through his guide service, Acqua Rocce.  At the time of his passing, he was attempting to climb the Seven Summits—the highest peak on each continent—in a single season.
After summiting Kilimanjaro early in the year, he ventured to Alaska to climb Denali. He was the first registered climber on Denali this season, departing from basecamp on April 27. He was climbing solo and in alpine style, planning to summit and descend in five days (most guided parties take upwards of two weeks). While on the mountain, Rimml was periodically checking in with his friend Andy Huetten. Their last contact was April 30; Rimml said he was tired but not in distress.
After a few days of radio silence, Huetten contacted the park service, which eventually located Rimml's body in the fall zone below Denali Pass. He likely fell traversing to the pass, an infamously treacherous stretch of the mountain that has claimed numerous lives. READ HERE
Section divider
Mike Corbett, 68, May 8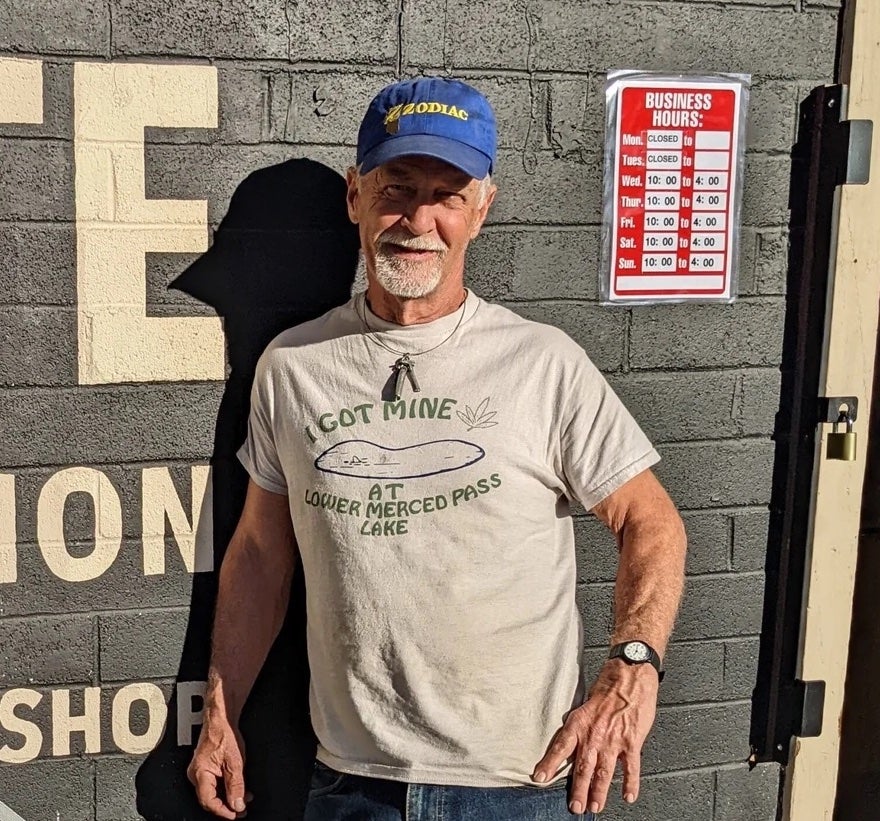 Mike Corbett, also known as "Mr. El Cap," passed away from unknown causes at his home on May 8, 2022. He was 68 years old and is survived by his wife, Jennifer; his daughter, Ellie; his grandchildren; and his beloved animals.
I rolled into Mike Corbett's driveway on a sunny day in June three years ago. He greeted me outside of the home he shared with his wife, Jennifer. With a wiry build and a grey mustache, his ice blue eyes were serious under the rim of his blue baseball cap. I was expecting to dive right into his life as a climber in Yosemite Valley, but as we stepped onto his front deck, he proudly pointed to a sculpture of a man he had fashioned out of driftwood and metal, and as we entered his home through his front door, he introduced me to two of his cats and explained their personalities and their eating habits. He showed me the "Catio," a structure he built in the sunroom by his front door which enabled the cats to go outside but remain safe from the predators that roam around his home in the Sierra Foothills. My heart melted and I hid a smile. It was a while before we began to talk about climbing. READ HERE
Section divider
Khudam Bir Tamang, 33, May 8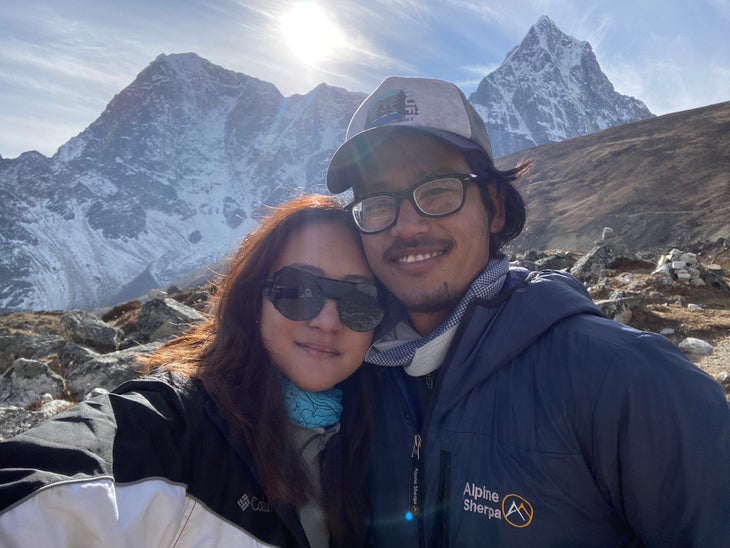 For Nepali guide Khudam Bir Tamang, life in the alpine wasn't just a calling. Mountains were in his blood. His father served as sirdar for a number of expeditions in the Himalaya, and his entire family was closely involved in the trekking industry. After Tamang dropped out of high school he immediately went to work with his father, guiding treks and climbs on 6,000-meter peaks. It was a blessing, because he wasn't someone who took to being at a desk all day. His family recalled that with every trek, he always left wanting to explore more and more.
"Khudam was a really energetic kid," said Alyssa Pizarro, his wife. "Really rambunctious. Rebellious. If someone said don't do something, he'd do it. He was always pushing boundaries." READ HERE
Section divider
Karen Sahn, 53, May 21
Karen Sahn was a great athlete with the soul of an artist. She made jewelry with beads and turquoise and sold it or gave it away; she painted flowers and made cards. Sahn was also a Division 1 collegiate runner; multiple winner of the brutal Aspen, Colorado, uphill ski race called the Inferno; an early woman ski patroller and snow-safety expert; and a committed climber and guide. She did Denali and climbed 5.11 to 5.12 sport routes. On August 18, well over 100 people from the ski, guiding, and climbing communities gathered at the base of Aspen Highlands ski area on a rare beautiful evening amid weeks of a welcome monsoon, and remembered a kind and gentle person who also knew how to rock and roll. Sahn died May 21 at age 53.
People spoke feelingly of the chronic eating disorder from which Sahn suffered. As this excellent family obituary from the Aspen Times states, "She struggled for years with an eating disorder and hoped that others with similar illnesses would be open about their conditions, seek early treatment and return their lives to normal." READ HERE
Section divider
Brian Teale, 66, June 8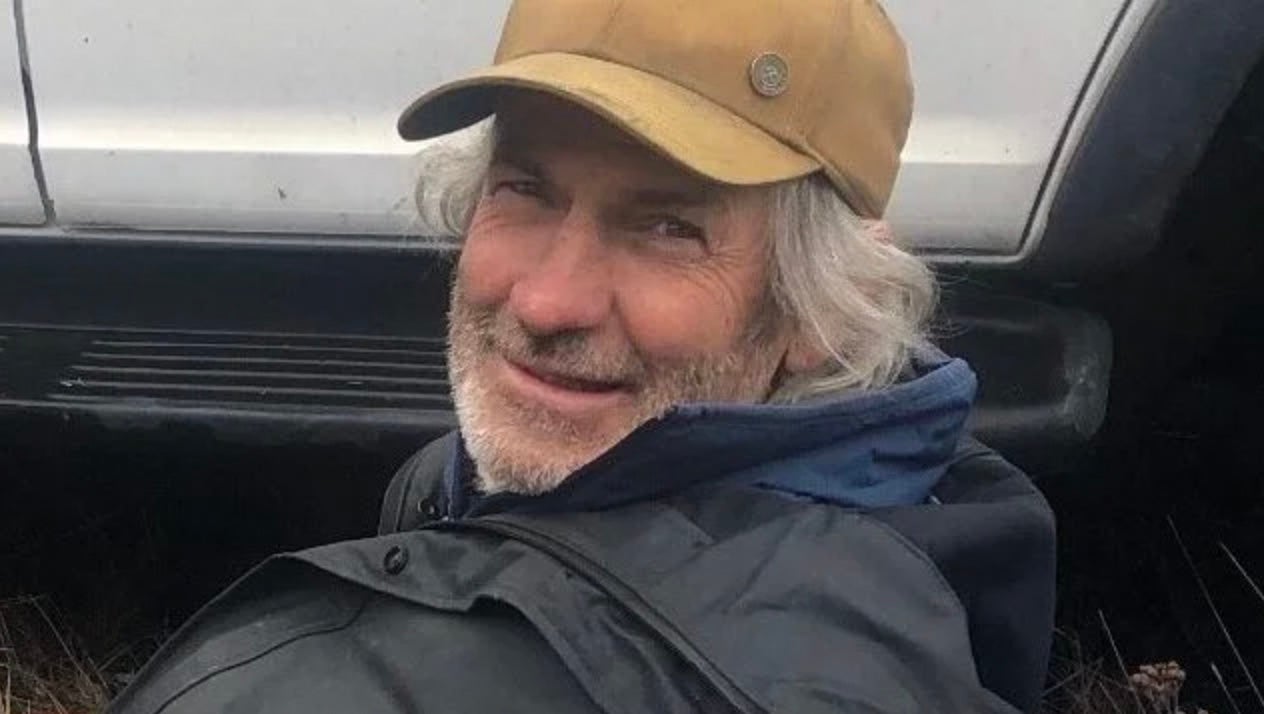 Brian Teale was everyone's friend. Sometimes I think he might never have met a man, or woman, he didn't like. "BT" moved through his life with charm and grace and was up for almost any adventure, whether it required crampons and ice tools, sticky rubber and chalk, or a boat and paddle. Born in Colorado Springs, "BT" belonged to a phalanx of core Springs climbers, including Harvey Miller, Jimmie Dunn, Bryan Becker, Danny Morrison, and Earl Wiggins, and he pioneered routes in the Black Canyon and elsewhere, including, with Dunn, the famous Whimsical Dreams (5.11) at Turkey Rocks, the South Platte, in 1975.
Brian, age 66, died on June 8, two weeks after suffering a brain injury from a fall from a scaffold while at work for his company Crystal Creek Carpentry. READ HERE
Section divider
Howie Rode, 102, June 16
Howie Rode enthusiastically explored and climbed the southern Coast Mountains in all seasons with the Alpine Club of Canada–Vancouver Section and the British Columbia Mountaineering Club, and made occasional trips to the Selkirks and Canadian Rockies. He taught and mentored many, did an enormous amount of bushwhacking, led innumerable trips, was an original member of Vancouver's Mountain Rescue Group, and helped with building and maintaining trails and huts. His first ascents, mostly in the late 1940s and 1950s, include Mounts Clarke and Ratney in the Chehalis area, Ossa Mountain in the Tantalus Range, the west summit of Mount Robie Reid, and the north tower of Mount Fee. Howie was one of the first Vancouver-area climbers to use pitons, and with Johnny Dudra was probably the first to intentionally rock climb at Squamish, in the mid 1950s. READ HERE
Section divider
Anna Laila Leikvold, 22, July 9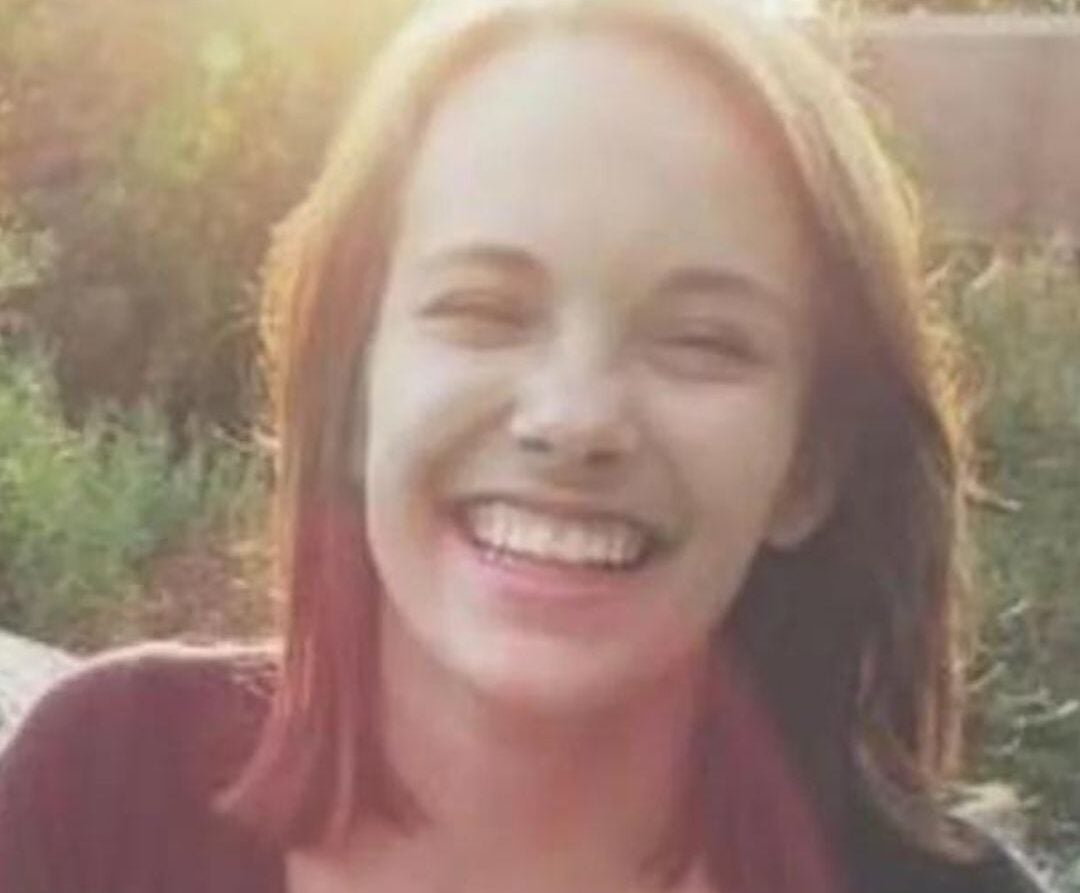 On July 9, 2022, Anna Laila Leikvold, originally from Minnesota but based in Fort Collins, Colorado, died due to a rockfall accident at the Wizard's Gate crag on Twin Sisters Peak, south of Estes Park, Colorado. Leikvold, who was wearing a helmet, was at the base of the cliff in a party of three getting ready to climb when a football-sized rock dislodged from high above on the four-pitch route The Arrival struck her. (The Arrival climbed directly above multiple single-pitch climbs, and had the existing route Wizard's Path as its first pitch.)
At the time of her passing, Leikvold was enrolled to attend graduate school, to study sustainability and green farming; she'd earned a bachelor's degree from Saint Olaf College in Northfield, Minnesota, where she'd studied journalism, sociology, and English literature. Per her obituary, Leikvold was a a singular soul, "committed to using her skills, knowledge, and intellect to find the way to make the world a better place. She was outspoken on many topics, and would stand, in the face of disapproval, speaking her truth, eloquently and passionately." READ HERE
Section divider
Bryan Caldwell, 44, July 4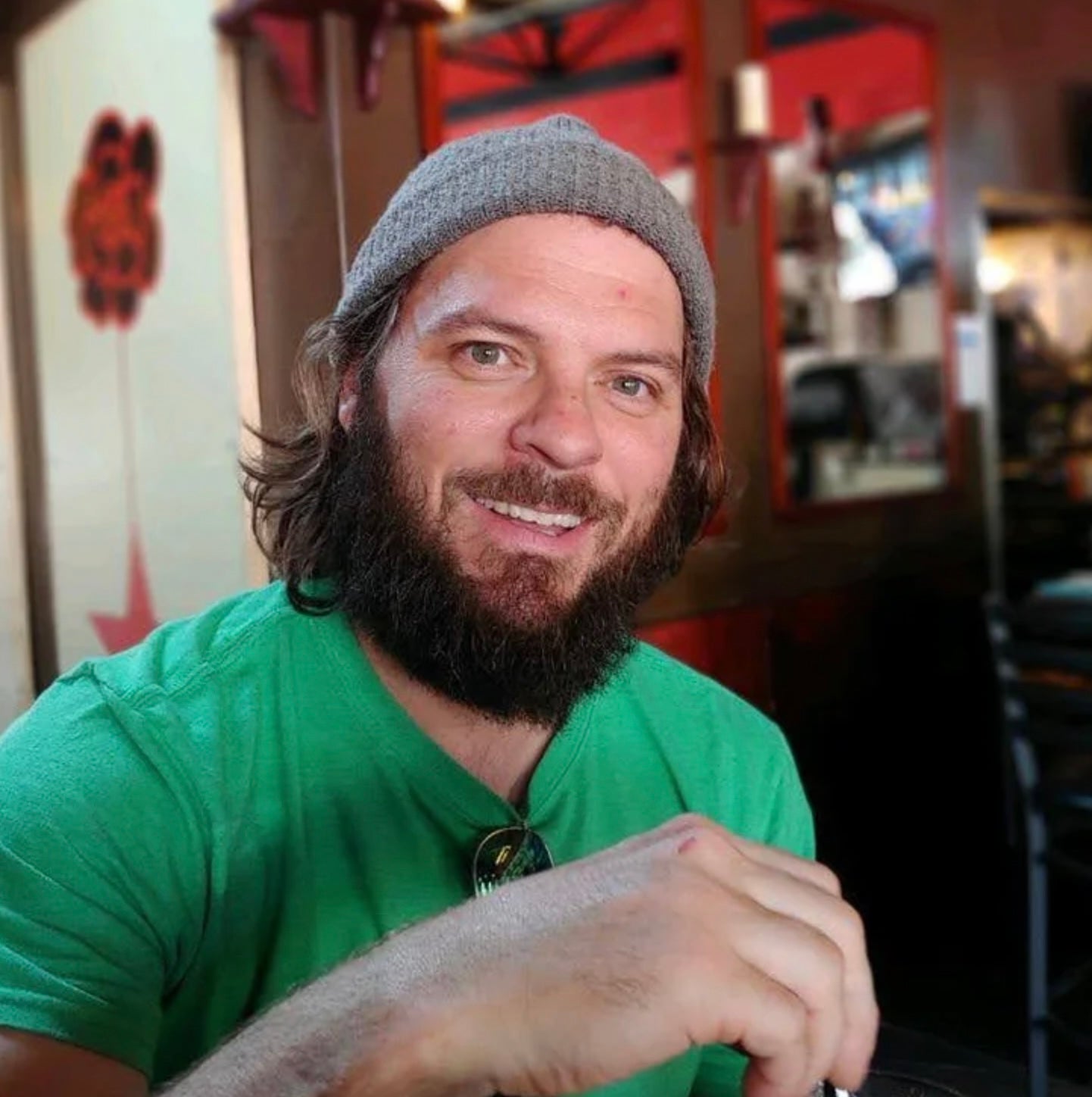 Bryan Caldwell began climbing in 1998 when he joined the University of Kansas climbing club. "He showed up to his first climbing trip (which was with the club) with a giant external frame backpack," wrote longtime friend Ward Byrum. "[The] contents included: one cooking set, one machete, one bullwhip, and one case of Natty Light. It's hard to recall if he brought necessities like a sleeping bag or food. From the start it was abundantly clear that Bryan was seeking adventure and friendship."
After graduating, Caldwell moved to Fort Collins, Colorado, and continued exploring mountains and crags. In 2004, he went on a six-month climbing road trip with friends, going from Maple Canyon to the Sawtooths and the Sierras, then heading east to the Red River Gorge and New River Gorge. After that, Caldwell moved to Bermuda to work with Byrum, helping him run the island's only climbing wall. In 2011, he moved to Vancouver, Washington, to work as the lead coach for the youth team at The Source Climbing Center.
The longtime climber and youth coach passed away at 44 after a 100-foot fall at Icicle Buttress. READ HERE
Section divider
Marcel Remy, 99, July 10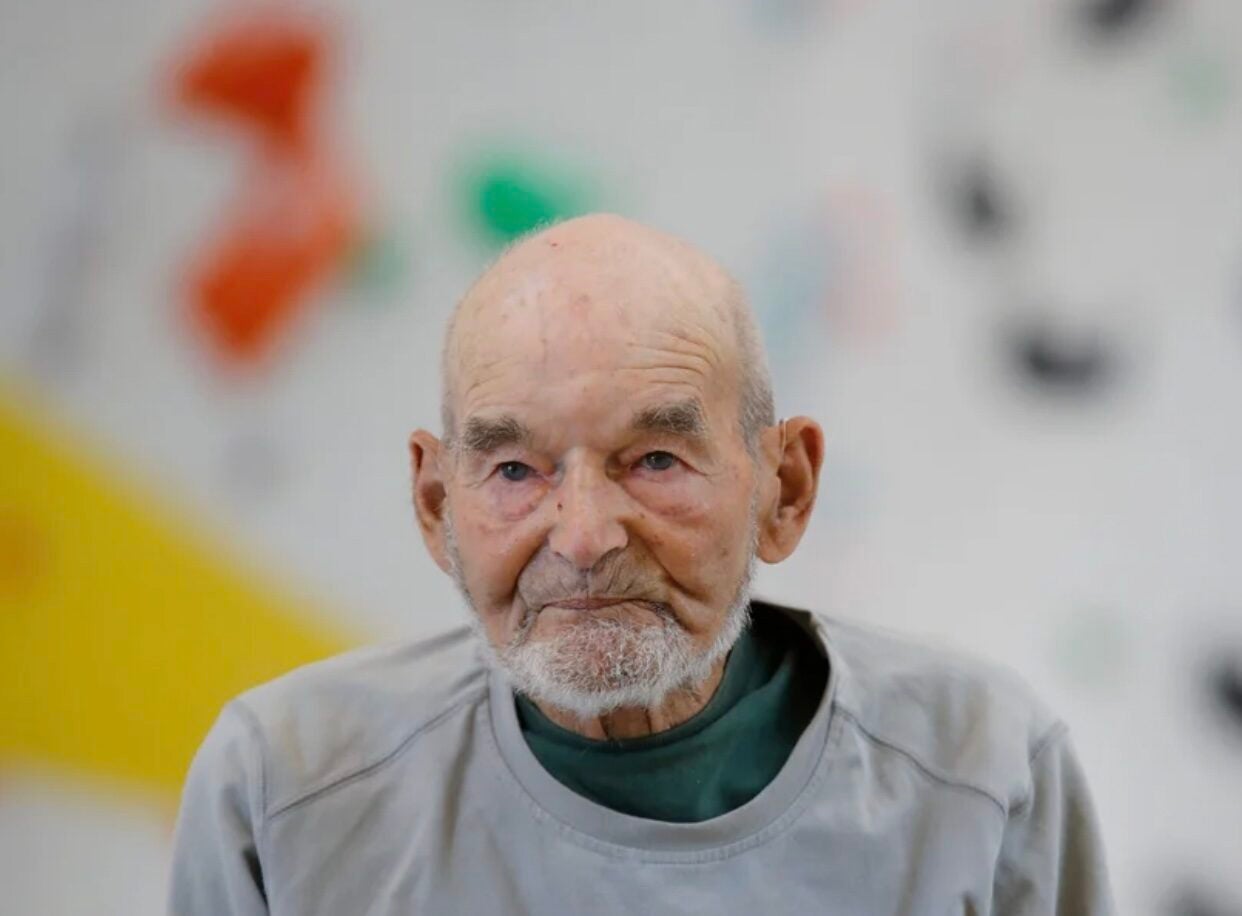 If there ever was a poster child for "age is just a number," Marcel Remy surely fit the bill. The Swiss climber, who died in his sleep on July 10, was perhaps best known as the father of prolific alpinists Yves and Claude Remy, who have bolted some 15,000 routes throughout their backyard of the Swiss Alps and the world at large. Marcel was, of course, a strong and varied climber himself. But ironically it was the elder Remy's later years that saw him gain even wider acclaim and respect, as he continued climbing regularly throughout his 70s, 80s, and 90s. 
Born February 6, 1923, in Gruyère, Switzerland, Marcel Remy was the son of a railway worker, living at the rail station of Les Cases. After an avalanche killed his mother and sister in 1942, Remy, aged 19, began working for the railway himself. He took up climbing shortly after, diving into ascents of well-known walls such as the Miroir d'Argentine, a sprawling, mirror-like limestone slab rising some 1,500 feet between Cheval Blanc and the Haute Corde. READ HERE
Section divider
Sean Allen, 38, July 16-18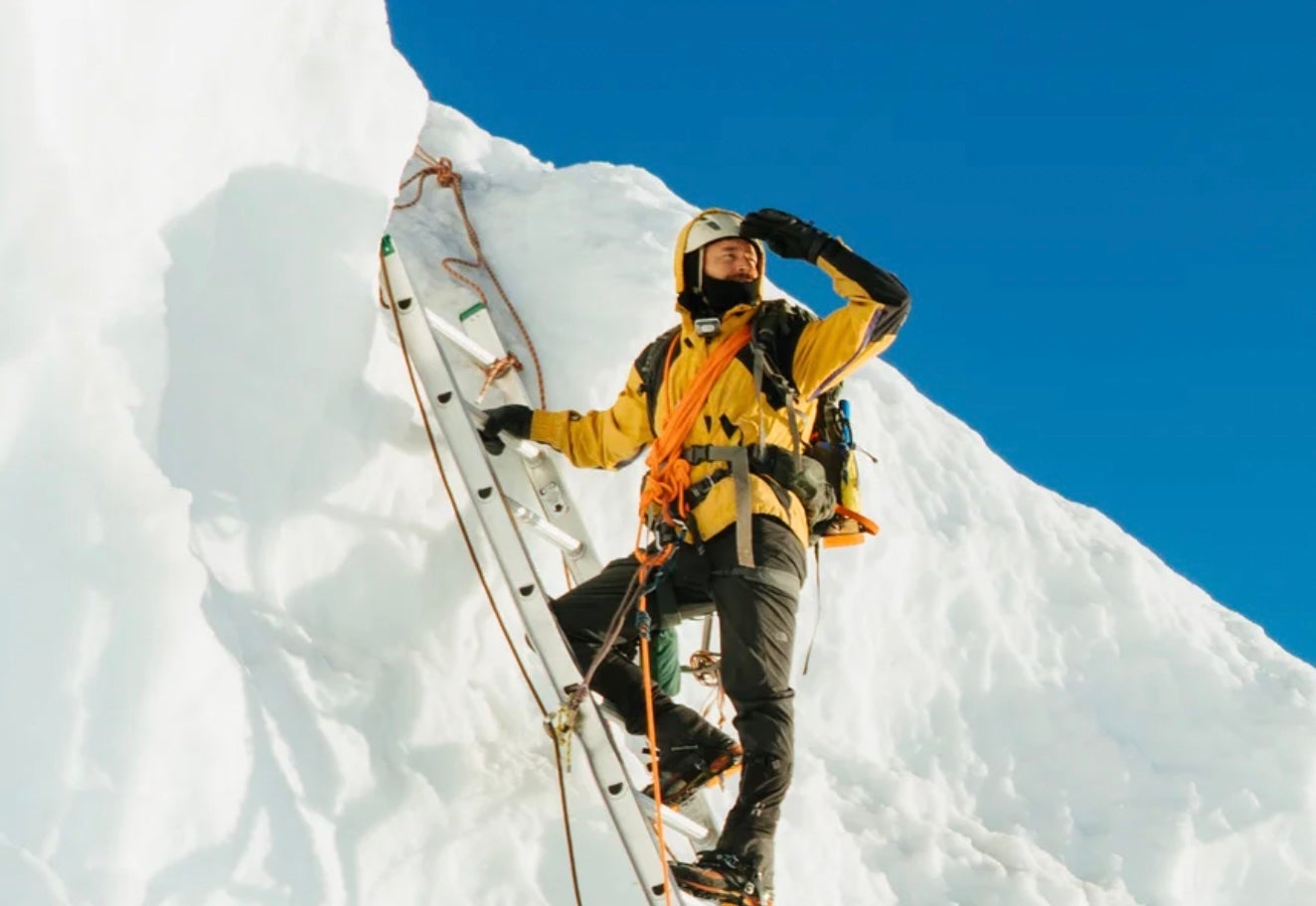 Sean Allen was a longtime climber and accomplished mountaineer. He was first introduced to the vertical world by his friend Chad Namolik. "I took Sean rock climbing for his first time in the summer of 2009 at Little Baldy in Sequoia National Park, California," says Namolik. "I led some sport routes in the 5.7 to 5.9 range and he toproped and cleaned them. It was easy to trust him as a belayer as he was very eager and interested in learning the skills."
Allen was instantly hooked. He went on to climb up to 5.12 and enjoyed big-wall aid climbing and mountaineering. Some of his many summits include Cotopaxi (19,347 feet) in Ecuador, Mt. Kilimanjaro (19,341 feet) in Tanzania, and 30 peaks in Olympic National Park, including Mt. Deception (7,788 feet) and Mt. Constance (7,756 feet). His favorite crags were Joshua Tree, Idyllwild, and Red Rocks. 
He passed after hiking alone in Olympic National Park from July 16 to 18. READ HERE
Section divider
Dr. Michelle Yao, 56, July 18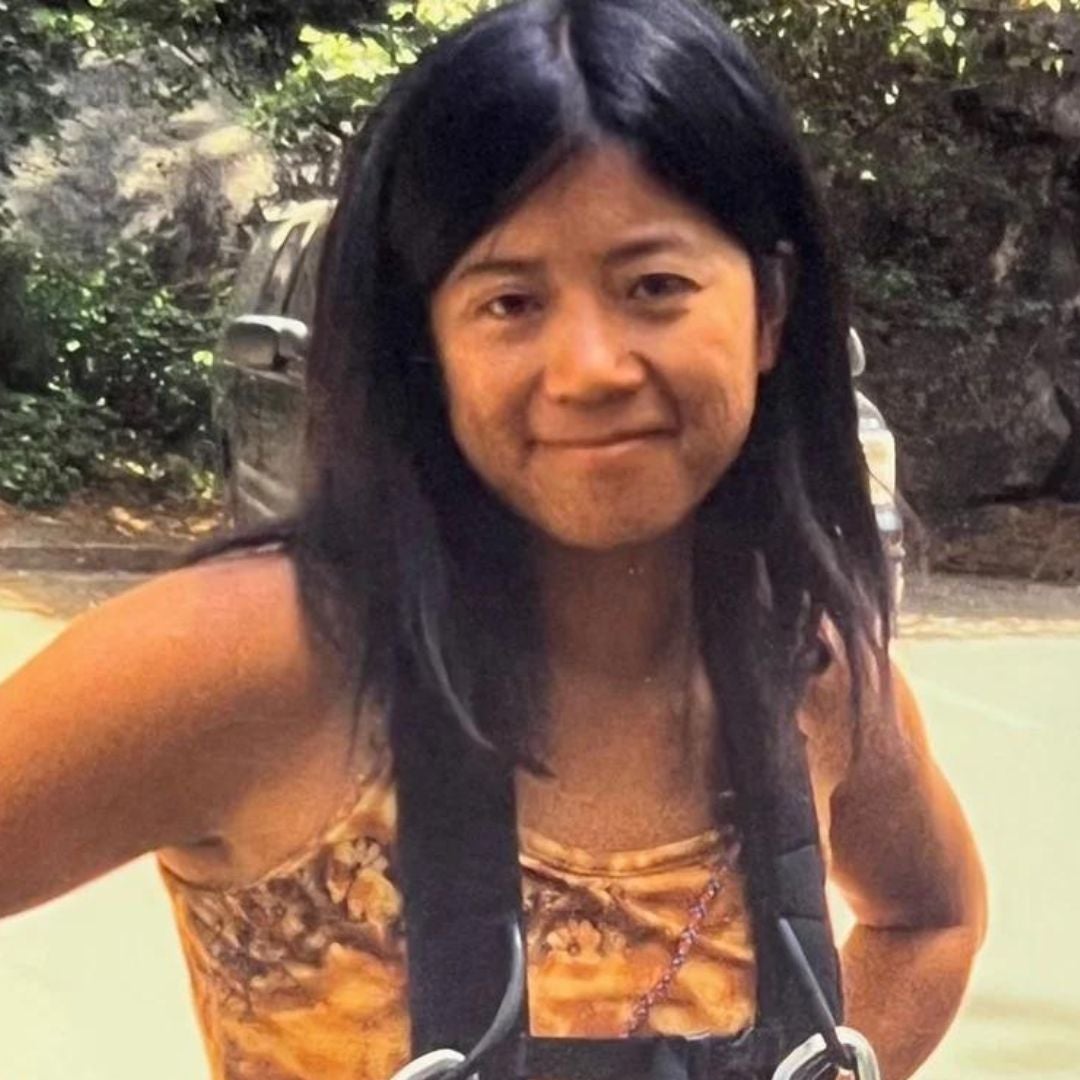 Climber and radiation oncologist Dr. Michelle Yao hailed from Michigan. She held degrees from Harvard and the University of Michigan Medical School, and worked treating cancer patients at the Virginia Mason Medical Center in Seattle, where she saved countless lives. In her obituary, many of her former patients chimed in to say what a profound effect Yao had had on them. Wrote Erika, "She had compassion, humanity, and humor in the darkest time of my life. Despite [my] being scared and hurting, she did everything she could to ease my pain, my anxiety, and encourage me." Posted Susan, "She was such a wonderful physician who was so compassionate and kind. She made me feel as though I was her only patient." And, wrote Laurie, "She was a caring, compassionate physician, and her attention to detail and her desire to help her patients have the best possible outcome was a great comfort to me during one of the most difficult times of my life." 
Yao, 56, passed away on July 18, 2022, on the Snow Creek Wall near Leavenworth, Washington, the area's showcase multi-pitch granite cliff. READ HERE.
Angela Heinz, 24, August 20
In just 24 quick years, Angela Heinz seemed to acquire a century's worth of wisdom. She boiled this wisdom down into simple mantras and shared these with loved ones, encouraging them to live fuller lives. Among her lines were: You can't live in the world by staying inside; Do something fun, do something for yourself, do something out of your comfort zone; Cheers to your journey; and, her favorite motto, Live immediately.
And live immediately she did. Angela was never one to sleep in or pass the opportunity for an adventure. When she was introduced to rock climbing in college, she took to it instantly, entranced by the presence of mind that climbing demands. 
Angela died in the Black Hills, South Dakota, her local climbing area, in August 2022. She was hanging out at the base of the cliff when a rock dislodged from above and hit her in the head, causing a brain hemorrhage. She passed away after being airlifted to the Rapid City hospital. READ HERE
Section divider
Cody Bradford, 34, September 1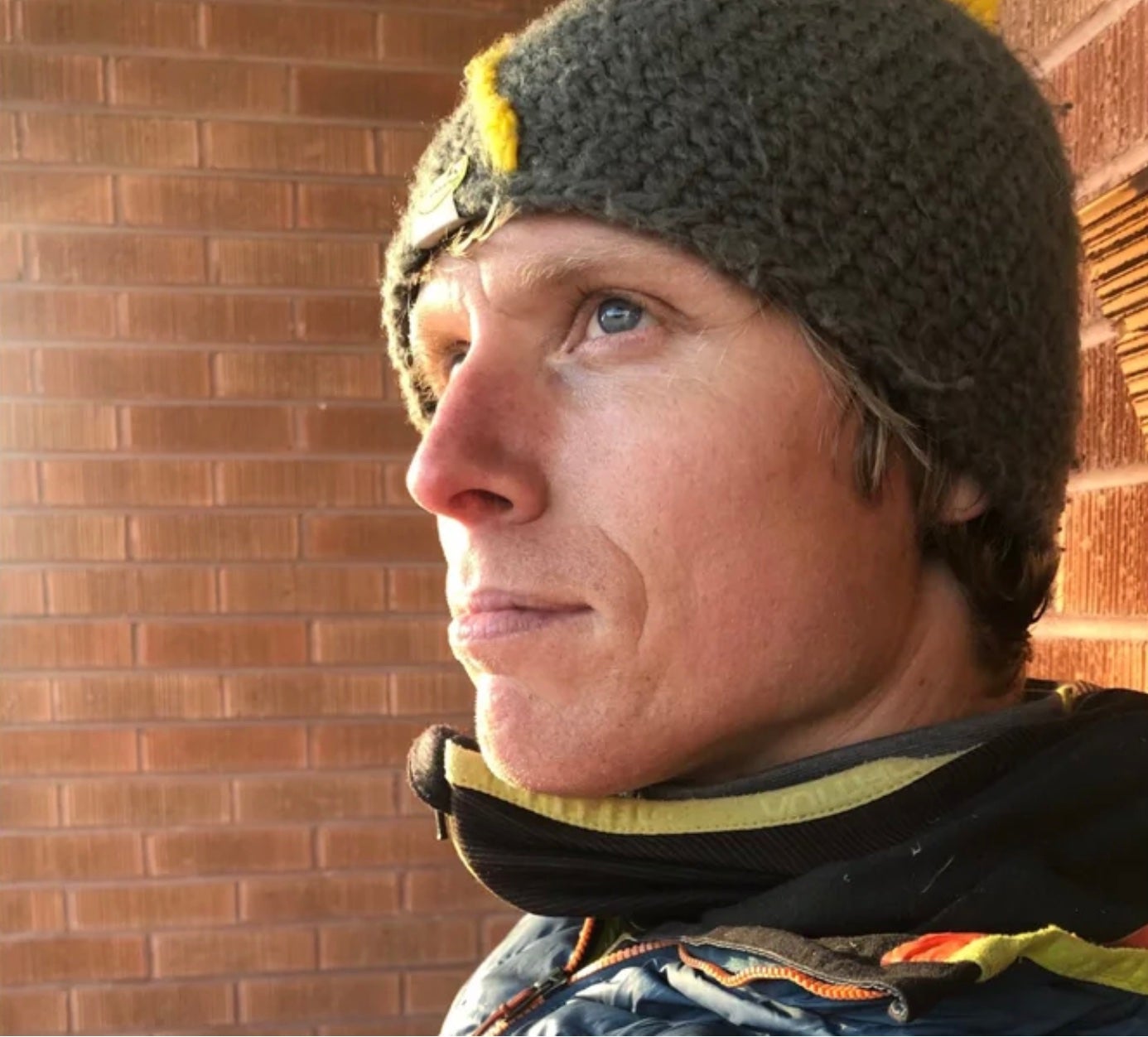 Cody Bradford was a talented and well-known rock guide with a decade of guiding experience under his belt. His impact went far beyond in-person clinics and chance encounters at the crag; if you're a climber who uses social media, chances are you've seen Bradford's wildly popular instructional videos, notably his #TechTipTuesday clips, a vast resource of free professional instruction.
On the wall Bradford moved "fluidly," said his friend Derek DeBruin. But for DeBruin, climbing with Bradford wasn't special because he was a strong or skilled climber (although he was both). "For one, I always knew that if shit hit the fan, Cody would be able to deal," he said. "He had huge resilience. But he also was just super supportive in the way you want your belayer to be—whether stuff's hard, scary, runout, loose—with some partners you feel pressure, like 'Oh you gotta do this thing, it's your pitch, you signed up for this.' With Cody, I never ever had that vibe. It made it easier to climb hard because I knew if I wasn't good to go, he wasn't gonna be on me." READ HERE
Section divider
Brian Carey, 83, September 6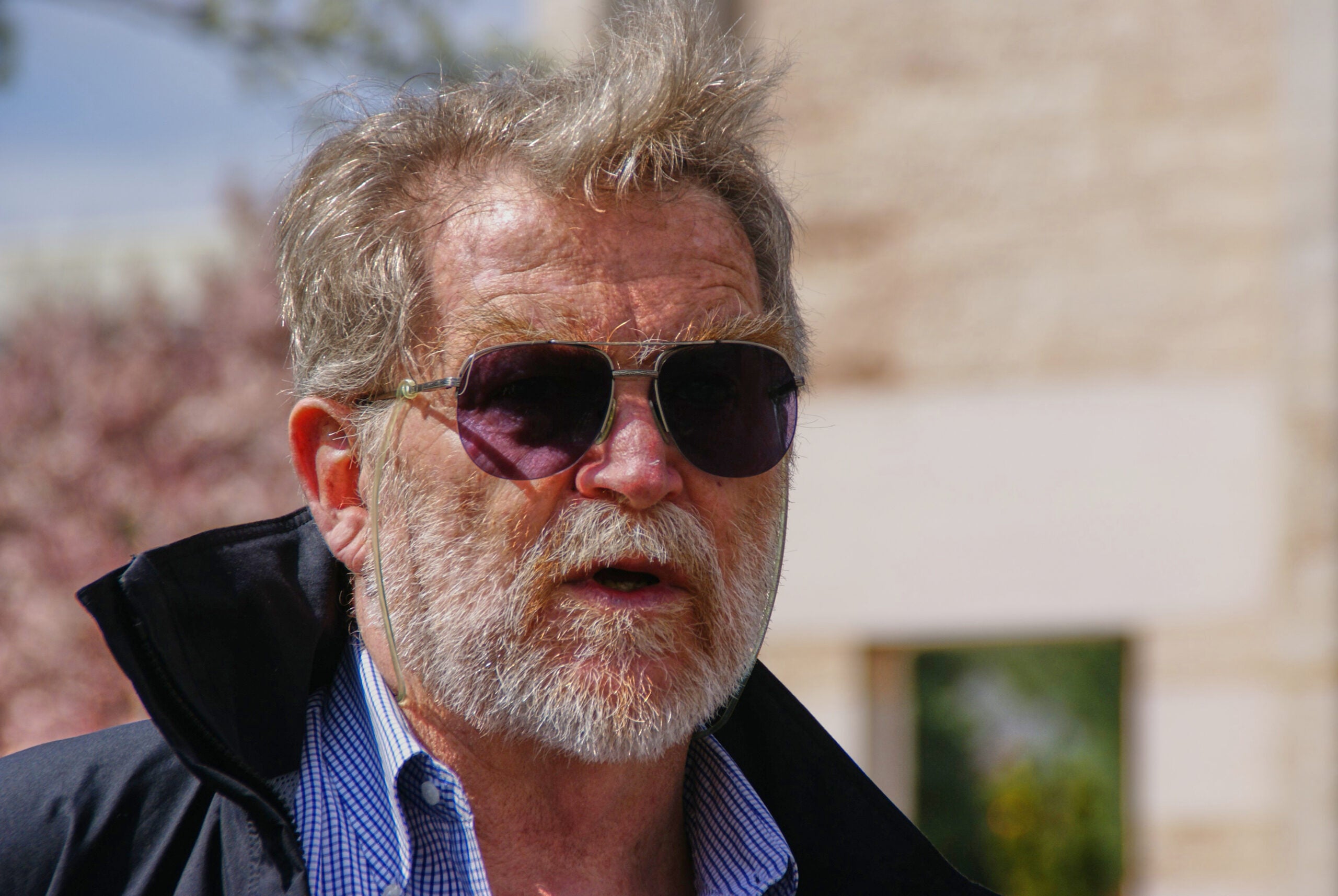 Brian Carey was a climber, adventurer, artist, and architect. He was a key figure in Shawangunks climbing in the 1960s; a part of the legendary Vulgarians who were forging a new approach to rock climbing. Carey's adventures took him around the world, having traveled four times to the Arctic and once to the Himalaya. He was also passionate about his career in landscape and architectural design, working in some capacity until his final days. He died on September 6, 2022, at the age of 83.
In 1963 Carey headed into the Canadian Rockies with Suhl and Al DeMaria. The team of three first attempted the Kain Face on Mount Robson. Approaching the climb, Suhl fell into a crevasse. As Suhl tells it, it seems as though Carey casually sauntered up and offered him a rope and belay. "Until just a few months ago it never quite hit me this way: Brian had saved my life," Suhl said. "But that's part of the climbing partner bargain, ain't it." READ HERE
Section divider
Maya Humeau, 22, September 13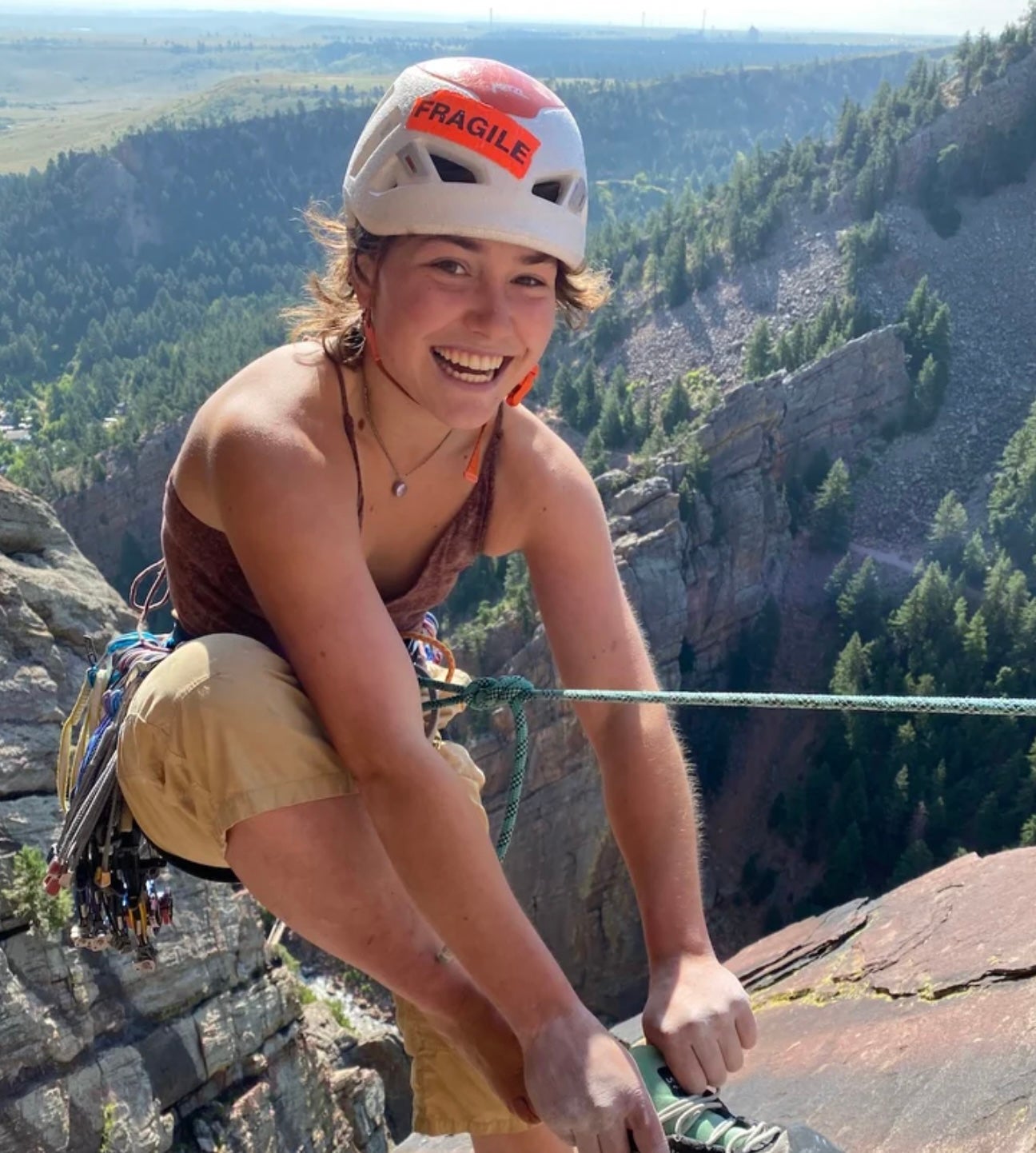 Maya Humeau lived a full life. Amongst her cohort, she was easily the strongest and most dedicated climber, and she consistently sent hard—often scary—routes. She balanced her outdoor pursuits with a rigorous academic schedule at the University of Colorado, Boulder, where she studied biology and ecology, and dealt with an erratic work schedule. Humeau was a devotee of whatever she did, always paying careful attention to her health, diet, fitness, technique; always reading five books at a time (one for pleasure, four for science); and always maintaining connections to far reaching friend groups, a family she was infinitely proud of, and a loving relationship with her dearest Paddy. Maya showered those near her in love, affection, lots of really, really good food, and the ubiquitous smile that occupied one-third of her face.
Humeau died at 22 on September 13 after falling from the Black Wall at Mount Evans. READ HERE
Section divider
Hilaree Nelson, 49, September 26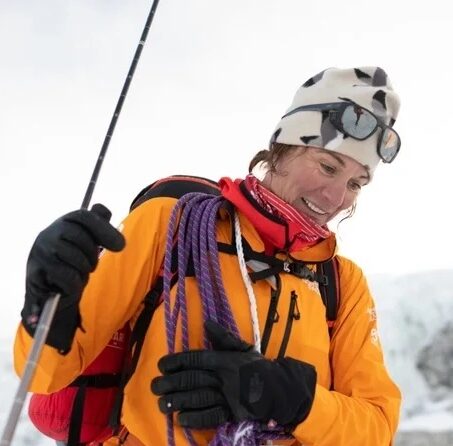 Hilaree Nelson was one of the most accomplished big-mountain skiers on the planet. In 2018 she and her partner, Jim Morrison, became the first to descend 27,940-foot Lhotse on skis, an accomplishment that earned Nelson the National Geographic Adventurer of the Year award. Nelson lived in Telluride, Colorado, and was the mother to two children.
In her moving remembrance, "My Friend Hilaree," Emily Harrington writes, "In the weeks since Hilaree died in a skiing accident on Nepal's 26,781-foot Manaslu, I've relived my time with her; sometimes tearing up, sometimes smirking to myself as little moments resurface in my memory. Like the time we were tent-bound on a knife-edge ridge at 18,000 feet in Myanmar, cursing and laughing at the wind as it slammed into us. The vestibule of our tent suddenly became a sail, threatening to take flight with us inside, and Hilaree frantically cut the fabric off. During our 2012 Everest expedition, she convinced me to crowd surf off a bar at basecamp with her. Just a few days before my wedding, we skied perfect corn on a volcano in Ecuador, giggling at our insane luck to experience such good conditions at 19,000 feet. And just before a ski-mountaineering trip to the remote Sam Ford Fjord on Baffin Island this spring, I called to tell her I thought I had experienced a miscarriage. She reassured me with her smooth, calm voice that I would be ok, and that she was there for me." READ MORE
Section divider
Chelsea Walsh, 33, September 28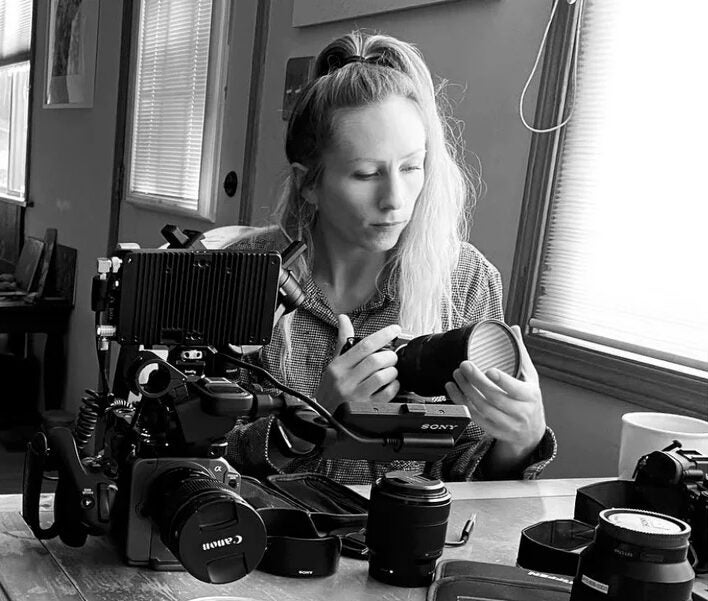 Chelsea could operate cameras, edit, direct, write, capture audio, and produce. Whatever she didn't know, she taught herself. No big deal. Chelsea was girl power; not the pink saccharin kind. She didn't care about credits or accolades, she just wanted to tell great stories, and she encouraged others to do the same, leaving a legacy of women who believe in themselves.
She was planning to spend every scrap of free time climbing at Tahquitz this fall. She was stoked. "She just got that bug, like some people get," said Dave Chitjian, her regular climbing partner and mentor. "She was so positive. Like, 'It's raining? Let's go!'
She fell several hundred feet to the base of Tahquitz Rock on September 28. Chelsea was 33. READ HERE
Section divider
Daniel Heritage, 28, October 5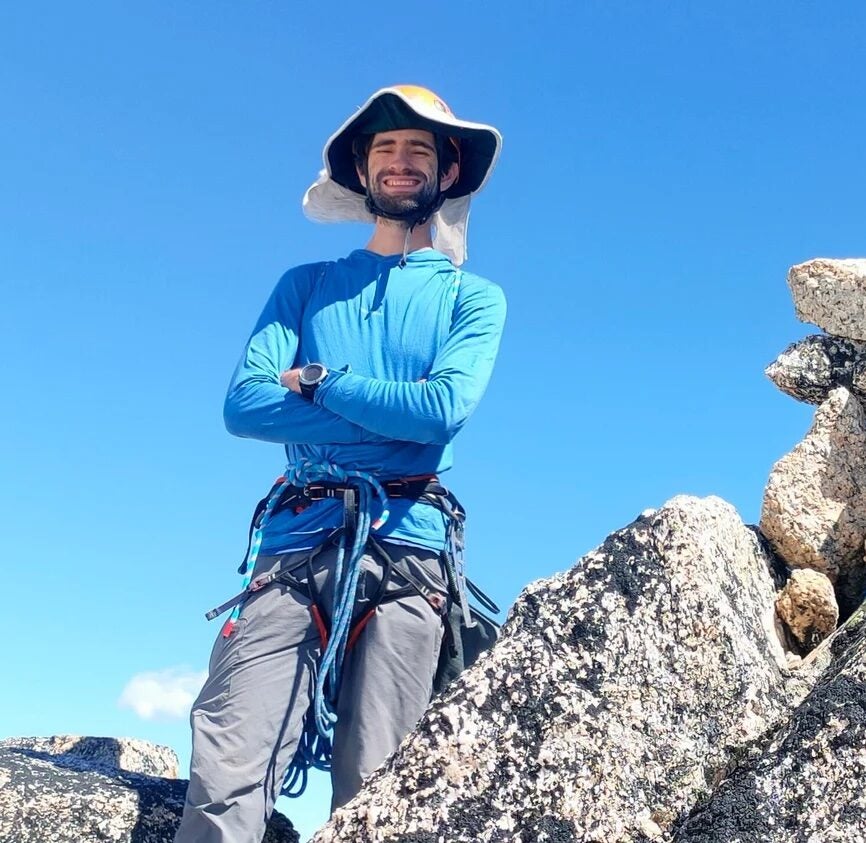 Daniel Heritage was a mentor to many while expecting nothing in return. He was never interested in pushing grades or mastering physical performance, choosing instead to prioritize others at every opportunity. He had a way with all people—not just climbers. He always managed to light up any room, seemingly without effort. He was gentle and compassionate to more introverted personalities, whilst being boisterous and entertaining to the right crowd. He loved to poke and prod others in a way that made you adore him more. He was always planning fun new pranks or creating funny games to complete in public or at work. His energy for climbing, outdoor gear, coffee or business was just so infectious that you could listen to him for hours. He loved to teach and had such an "anything is possible" spirit. 
Heritage passes away October 5 after a fall on Mother's Day Buttress, an eight-pitch route on Cascade Mountain in Banff National Park. READ HERE
Section divider
Glen Denny, 83, October 10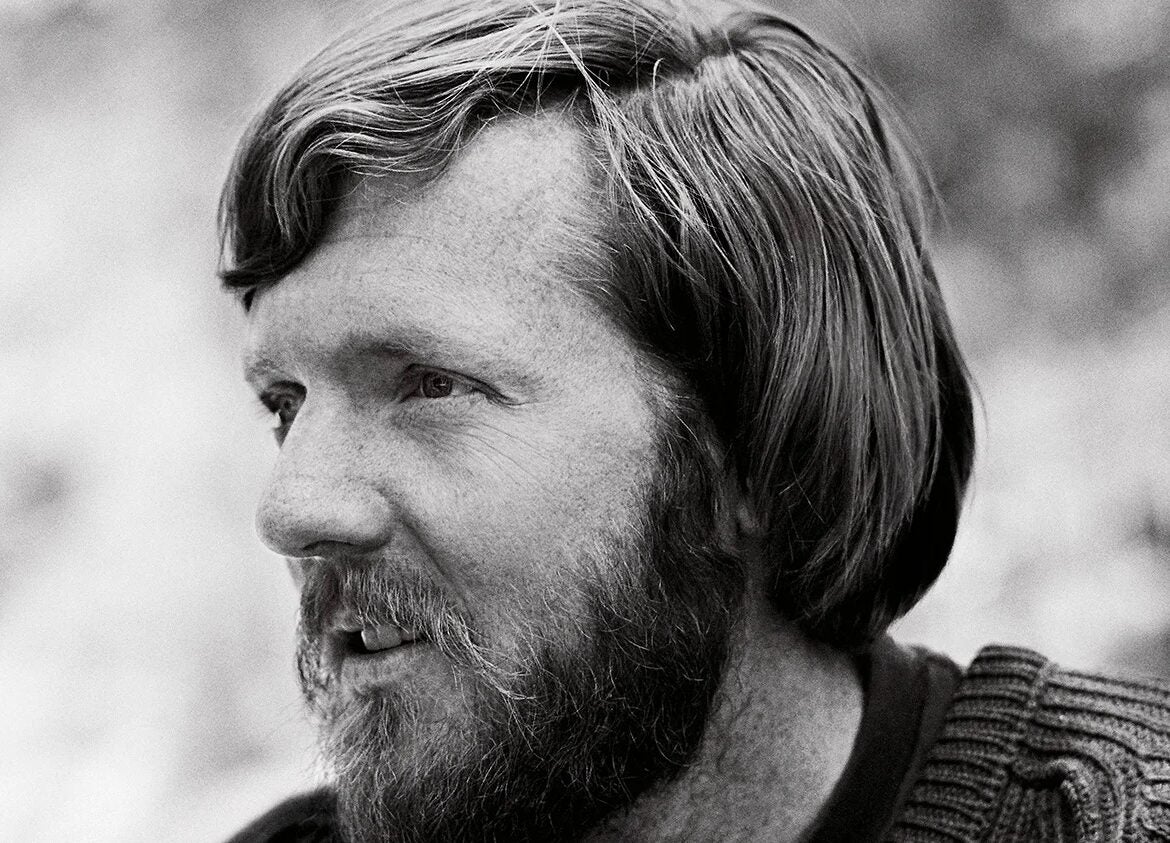 "There is more in the lust for a mountaintop," wrote Nan Shepard in her classic, The Living Mountain, "than the visceral thrill of the hunt. What more there is lies within the mountain. Something moves between me and it. Place and a mind may interpenetrate till the nature of both is altered. I cannot tell what this movement is except by recounting it." And of all those who have recounted the Golden Age of Yosemite Climbing, none captured its soul more faithfully and more aesthetically than Glen Denny.
When Denny first rolled onto the valley in December, 1958, Warren Harding's fixed lines were hanging most of the way up The Nose, on El Capitan. "Oh, my God," said Denny at the sight of it all. "I've come to the right place." READ HERE
Section divider
Nathan Roberts, 35, October 15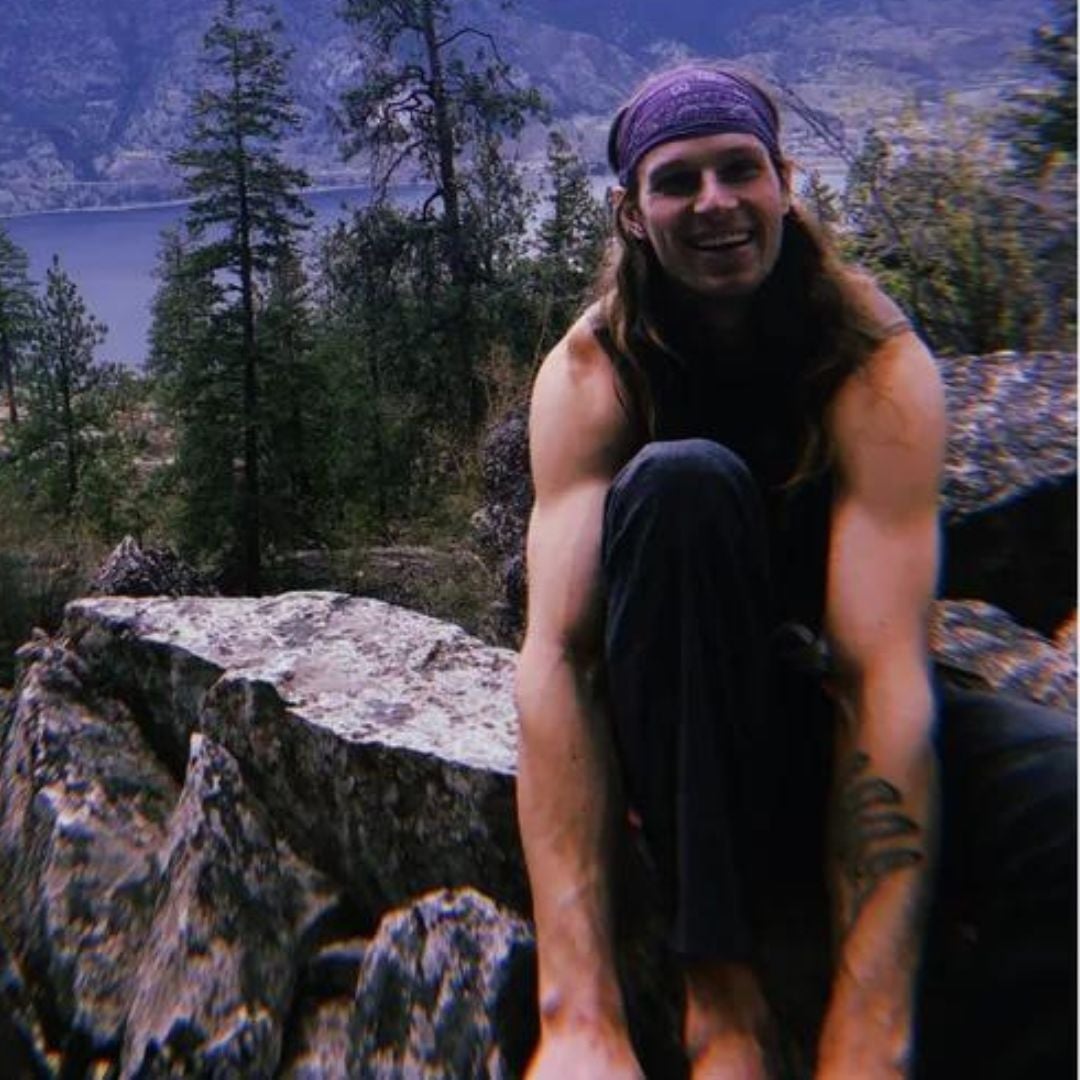 Nathan Roberts was a climber's climber. He was psyched to hit it all, "a well-rounded climber who was just stoked to get outside and have fun … whether he was climbing hard sport routes, long challenging multi-pitches, or technical slab[s]," said longtime partner Brianna Geoghegan. Over the last few years, he'd become particularly excited by sport climbing, and was also an occasional free soloist.
Off the wall, Roberts was a passionate follower of climbing lore, with "an incredible memory for climbing knowledge," said Geoghegan. "You could look at the Chief with him and he could name every single route on it. Beyond that, if you named a route in Squamish he could probably tell you what wall it was on, and maybe even what it looked like." Perhaps above all else, Roberts wasn't drawn to difficulty, but to the beauty of a route. "If a line looked aesthetic to him and flowed naturally, he would get excited and have to try it."
Even more important to Nathan than his own climbing were the experiences others had on the wall with him. Geoghegan described him as a natural teacher, with contagious stoke. "When I met him, he immediately began taking me to the climbing gym and talking about getting me outside with him," she said. They had too many fond memories climbing together to count, she said, but the common theme among all was Nathan being "outrageously supportive." "Nathan was the kind of person who made you feel safe to be yourself and try anything," she said. He wasn't the type to judge. 
Roberts died after a fall while soloing Mrs. Negative (5.12a) at Cheakamus Canyon, Squamish. READ HERE.
Section divider
Mingma Wangdi Sherpa, 35, October 18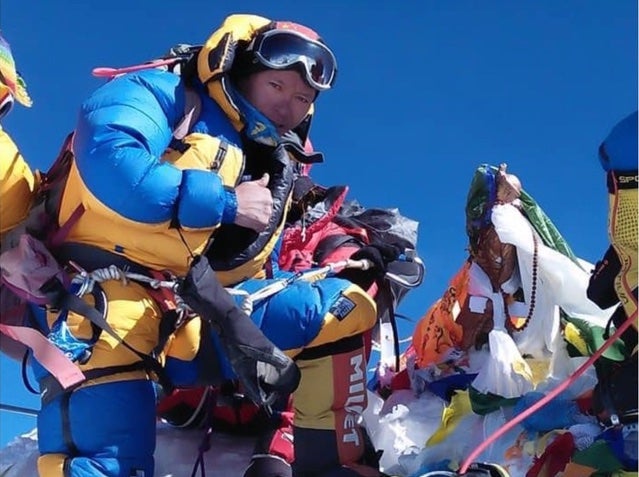 Mingma Wangdi was a lifelong porter, guide, and climber, and had reached the top of Everest (8,048m) five times, in addition to Manaslu (8,163m) and numerous other summits in the Himalaya. "Mingma was a strong professional climber. The news about his death at 6,300m—[someone] who has climbed eight-thousanders including Everest—came as a surprise to me," Ngaa Tenji Sherpa, a friend of Mingma Wangdi, told Everest Chronicle. "But anything can happen [in] the mountains."
Mingma Wangdi was born in the village of Walung in the Makalu region, and began working as a porter at the age of 13. "He worked hard and became a guide, and later a climber," Ngaa Tenji said. He painted a picture of Mingma Wangdi as a hard-working, dedicated family man, someone who was out in the mountains working long, hard days from a young age, all to provide for his family. "He was the eldest son," said Ngaa Tenji, "and [he] supported his whole family as the breadwinner." READ HERE.
Section divider
Jonas Hainz, 25, October 28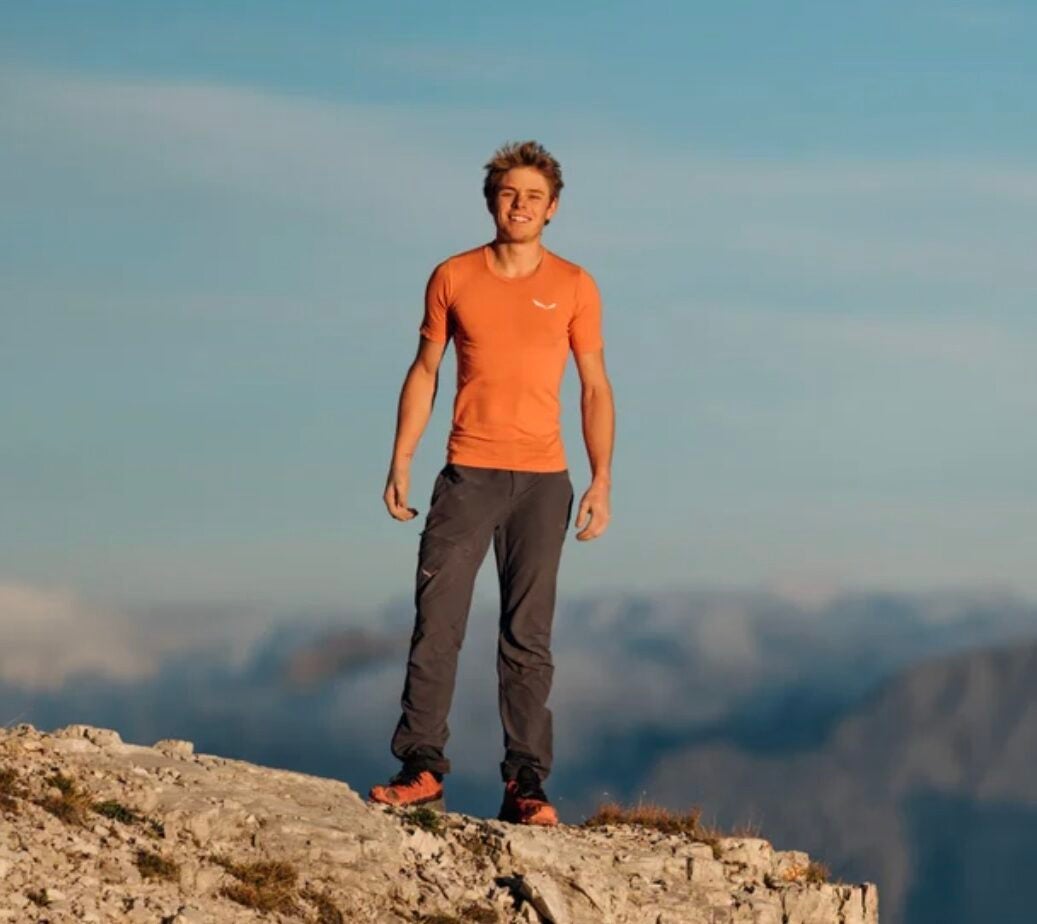 Jonas Hainz was a rising star. The son of famed Tyrolean guide and alpinist Christoph Hainz, the younger Hainz entered the international spotlight in June of 2022 with his free solo of Moulin Rouge (7b/5.12b 1,300 ft), an 11-pitch route his father had opened with Oswald Celva in the Rosengarten massif 20 years prior. His June 20 ascent took the 25-year-old Haniz an hour and five minutes. 
Hainz had previously speed soloed the 4,000-foot North Face of the Ortler (12,812 ft), one of the biggest ice faces in the Eastern Alps, among other feats, but it was Moulin Rouge that cemented his name in the annals of climbing history. Sadly, Hainz died only a few months later, after a fall from the Magerstein (10,740 ft) on October 28, while attempting a solo ascent of the south ridge. READ HERE
Section divider
Larry Shiu, 40, October 6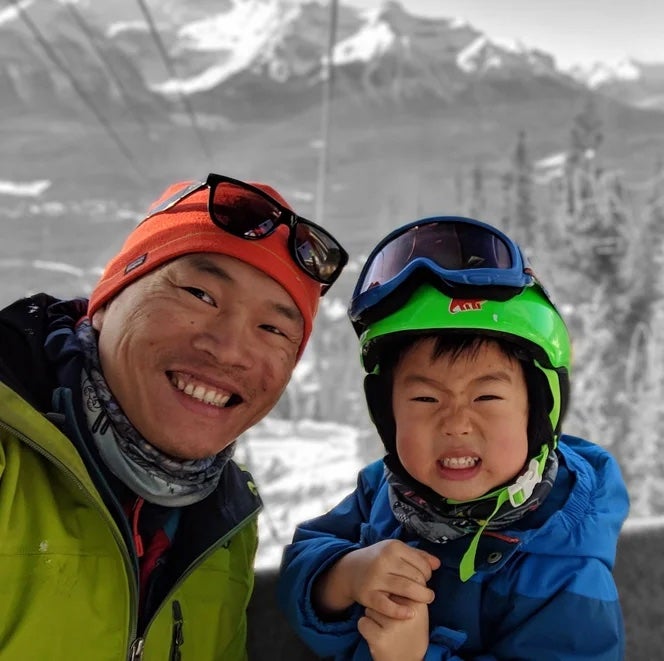 In 2011, Larry joined the Association of Canadian Mountain Guides (ACMG) as an Apprentice Rock Guide and worked his way up to achieve a full Alpine Guide/Apprentice Ski Guide certification. Larry lived in Kamloops, British Columbia, then Squamish, before settling into Canmore, Alberta, in 2012, where he lived with his partner, Inka, and their now 8-year-old son, Leo. When talking with members of the Canmore community, Larry was known as a kind person with a big heart and a well-timed, cheeky sense of humor. His beaming smile and easy-going attitude guaranteed a good time with his family, friends, and guests. Larry was a truly amazing person, always going above and beyond to help others—he actually would give you the shirt off his back.
Larry's passion for the hills was evident when, after six straight days of guiding, he'd connect with friends to get out for a seventh day. When not guiding or on personal climbing trips, Larry shared his time with friends as a mentor, helping others take their mountain craft to the next level. Without a doubt, his favorite mentoring days were with his son Leo, a.k.a. Patakid! Leo was so well decked out with quality Patagonia clothing that Larry sometimes used this nickname for Leo, who he loved so much. Larry took no short-cuts when taking Leo out ice climbing, rock climbing, skiing or biking. His side passion for photography resulted in many epic and memorable photos of the two. Larry Shiu died in a climbing accident on October 6 while visiting family in Taiwan. READ HERE
Section divider
Ed Webster, 66, November 22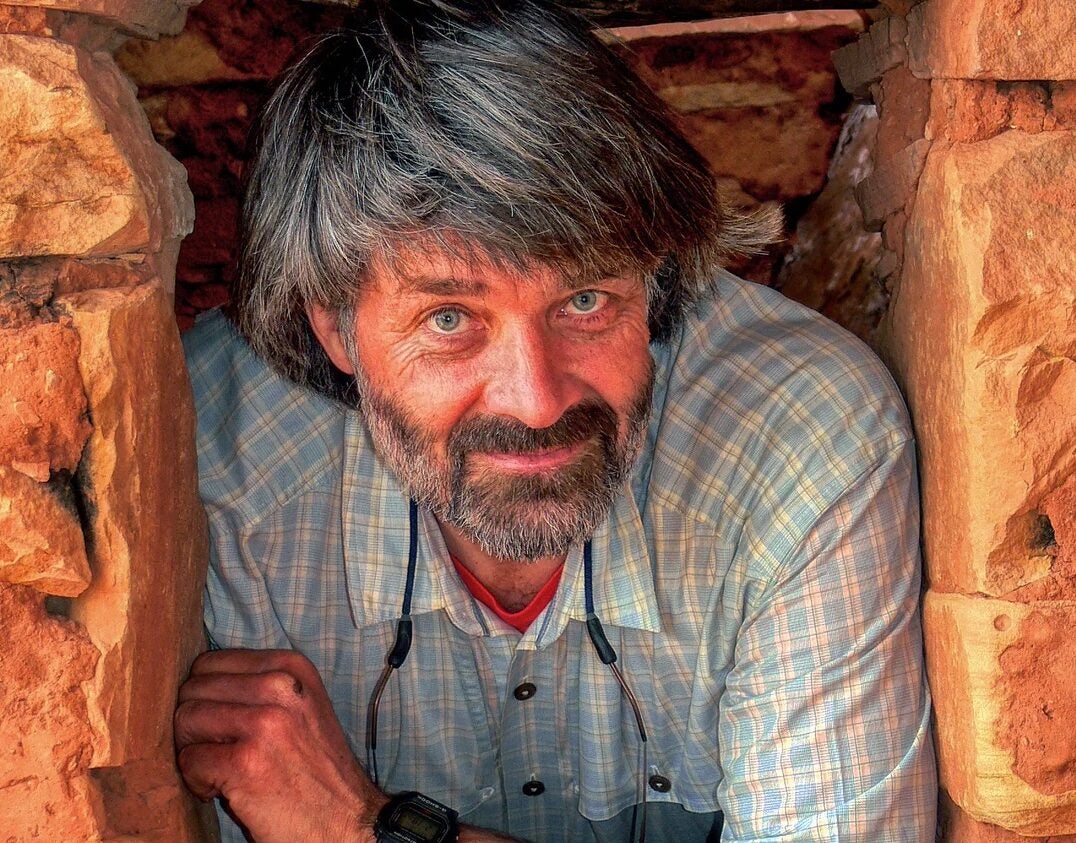 Edward Russell Webster, born March 21, 1956, in Boston, was one of the great rock climbers, mountaineers, and adventurers of the late 20th century. Growing up in Lexington, Massachusetts, Ed began climbing backyard trees at age 11. His mother, Dorothea, realized that the adventurous kid needed guidance, so she picked up a copy of Lute Jerstad's Everest Diary at the library, which eventually inspired the boy to climb Mount Everest himself. Including the 1988 expedition, Webster made a half-dozen trips back to the big ranges. One of his proudest moments was soloing a new route on Changtse, Mount Everest's north peak in Tibet.
Jimmie Dunn, one of Ed's climbing partners and longtime friends, said, "Ed was super motivated to go climbing. He did non-stop first ascents. When I climbed with him in the '70s, he put climbing above everything else, it was that important to him. He had this ability to find and do first ascents in great style." 
Webster's awards include the American Alpine Club's David H. Soules Award in 1994 for saving the life of a climbing partner in Mongolia, as well as the American Alpine Club's 1990 Literary Award, and the Seventh Grade Award from the American Mountain Foundation in 1988 for outstanding achievements in mountaineering. 
Ed Webster passed to the other side of the mountain on Tuesday, November 22, 2022, at his home in Harpswell, Maine, surrounded by his family. READ HERE
Section divider
Nathaniel Takatsuno, 22, December 4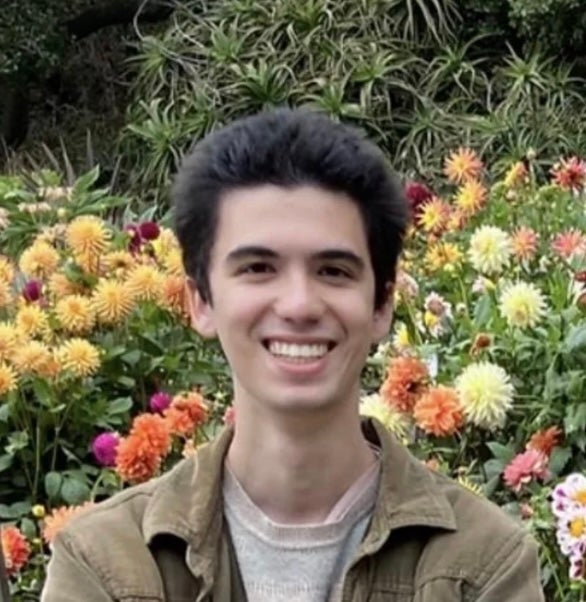 Nathaniel "Nate" Masahi Takatsuno, grew up in the Bay Area. He considered the Sierra Nevadas his backyard. He moved to Southern California to obtain a B.S. in Molecular and Cell Biology from University of California San Diego. He was actively looking for a place to pursue graduate school for genetics. In the meantime, he held a job in a plant lab studying organelle organization where he found enjoyment in his work and coworkers.
Alone, he could be reserved, keeping conversation to a minimum, but when it came to climbing, he asked questions about must-do routes and hidden crags. He also spent his time at work browsing Mountain Project. He had an extensive bucket list, which included everything from local classics—which he planned to lead or free solo—to outrageous big walls. If you asked him what he wanted to scale next, he would respond with multiple routes with the intent to link them, no matter how tall or sustained they were.
Takatsuno passed away on December 4, 2022 at the age of 22 while free soloing Leonids (5.9) and Meteor (5.8) on El Cajon Mountain. The morning of his fall he was greeted by fellow climbers who recalled him to be grateful for a beautiful day and stoked to be climbing outside. READ HERE
Section divider
Steven Woods, 59, December 10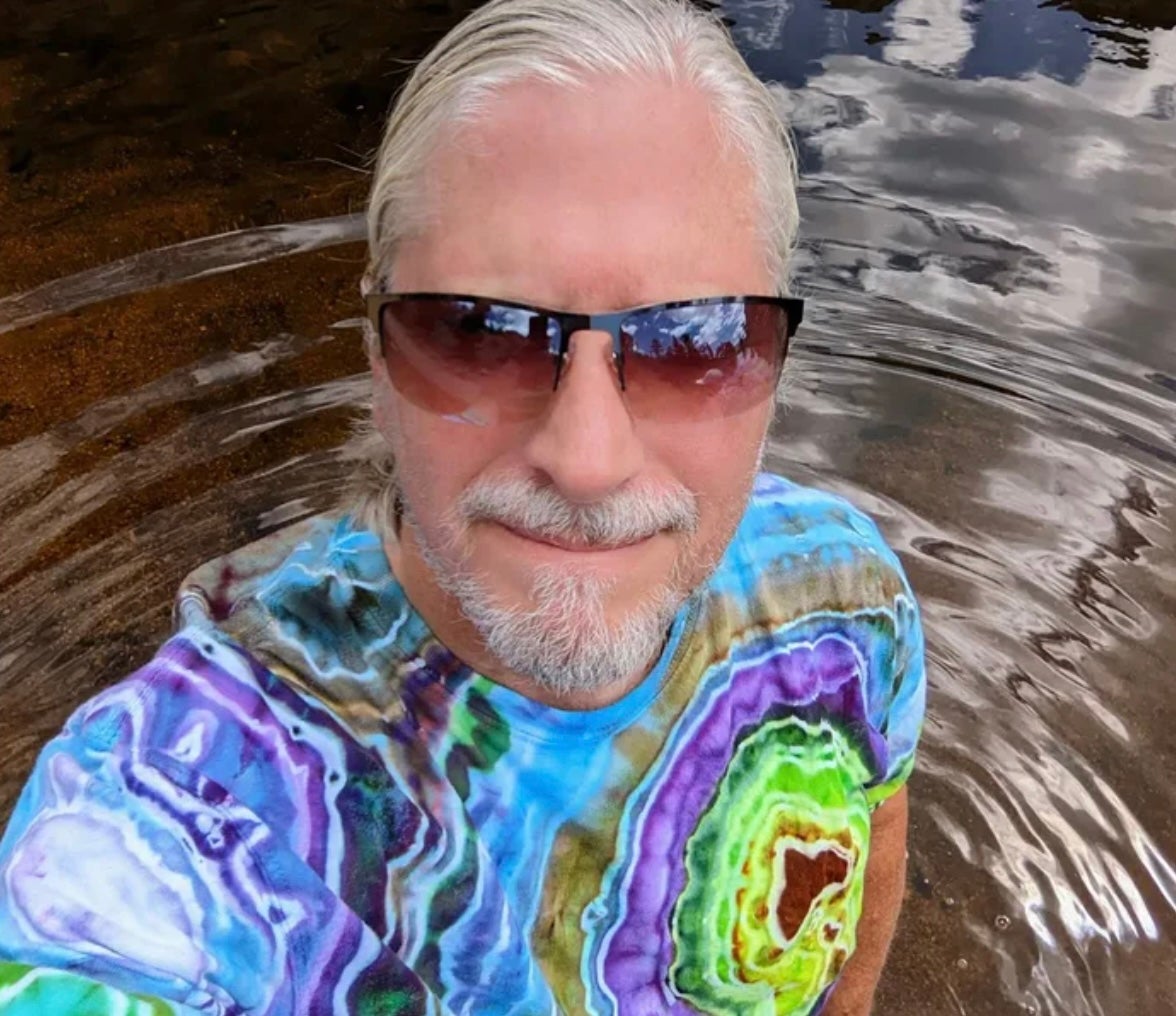 Steven Douglas Woods was a mountain of a man in the climbing community. He remained an avid outdoorsman and climber throughout his life. His proudest ascent was City Slicker (5.12a), at the Primo Wall in Clear Creek Canyon. His greatest passion was always his family—he loved traveling around the world to support Daniel and Amanda in their climbing adventures. His many travel destinations included Guatemala, Mexico; Bulgaria, Greece; Austria, Italy; Spain; and Scotland, among others. 
"He belayed me on my first 8b+ (14a) and spotted me on my first 8B+ (V14)," wrote Daniel on Instagram. "He was my number one climbing partner in my early to teen years." With his father's mentorship, Daniel went on to become one of the world's foremost professional climbers.
Steve passed away on December 10, 2022, following complications due to a heart attack. He was surrounded by family at UCHealth Longs Peak Hospital in Longmont, Colorado. READ HERE
Section divider
Charlie Bates, 65, December 19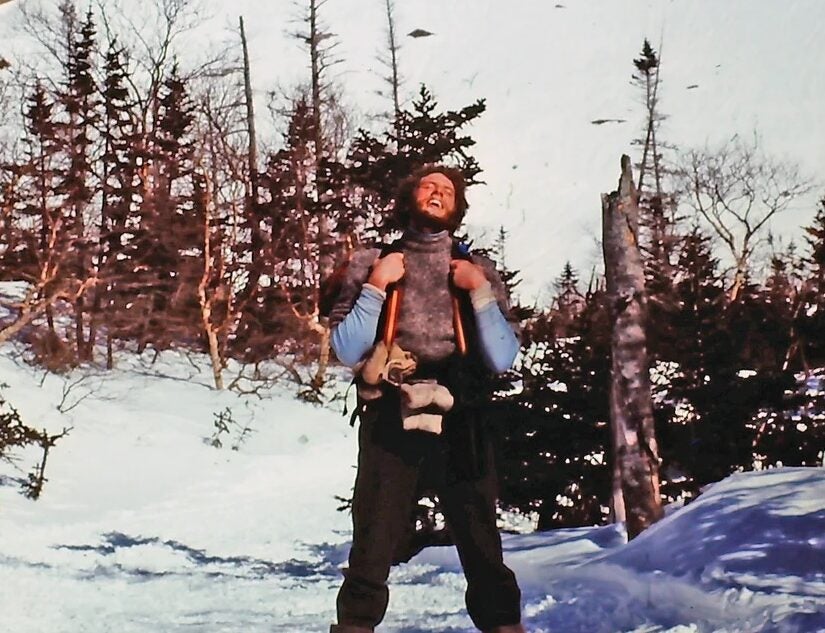 Charlie was smart and competent in seemingly any conditions or situation, such as Vermont temps that froze others of us up like the Tin Woodman. He was big and strong, 6-foot-5, with broad shoulders and a thick beard. A big, generous laugh. But he was mostly quiet: quiet, courteous, and stoic. He kept his cancer diagnosis private, but did old climbing friends the honor of letting us know when time drew short. We sent messages and memories, photos for him and his sons to see. And called and wrote each other seeking solace and sharing our shock.
"He seemed invincible," Jack Sanderson, his old college roommate, told me. READ HERE
Section divider
Dr. Phil Watts, 71, December 29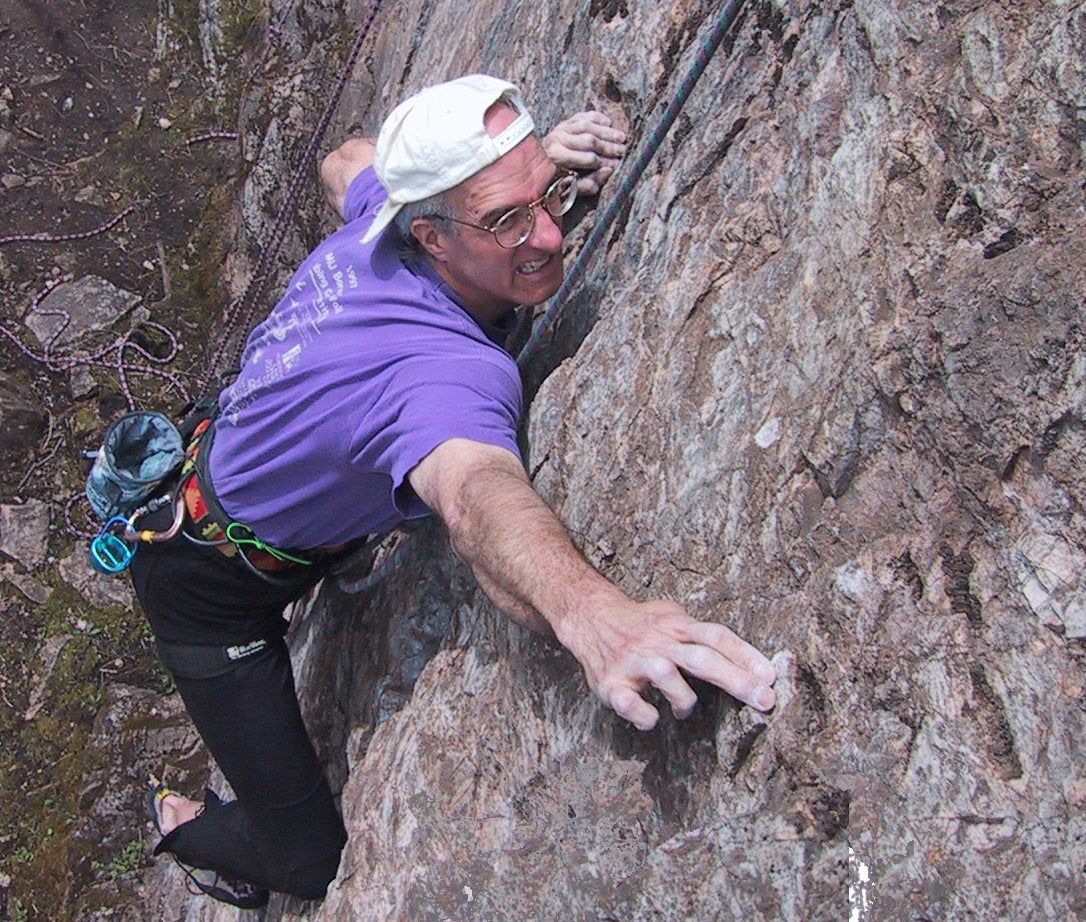 Locally known as the "Godfather of Marquette Climbing," Dr. Phil Watts was a catalyst for the climbing scene in Michigan's Upper Peninsula. An internationally acclaimed rock climbing and mountaineering researcher, Phil spent 38 years teaching at Northern Michigan University, directly introducing more than a thousand people to climbing through his classes at NMU and indirectly influencing many more through his research.
Phil was also a pioneer in developing local crags. Starting in the early 1980's he discovered and put up many first ascents at the AAA Wall, Cliffs Ridge, Slugg's Bluff, Negaunee Slab, Incarceration Crag, and Phil's Hill.
He was also a co-founder of the Upper Peninsula Climbers Coalition, an Access Fund affiliate, and served as the UPCC's first President. During his time on the board, Phil led the effort to secure access to Presque Isle, and the recent acquisition of Slugg's Bluff, which is now wholly owned by climbers.
"Phil understood that, with the increasing popularity of climbing, the Upper Peninsula would have its own access issues," says his friend John Miller, the current president of the UPCC. "Through his stewardship, closed crags were reopened, threatened crags were preserved, and generations of climbers learned how to be stewards. His passing leaves a giant pair of Mythos to fill." READ MORE