The Confessions of a Weight-Obsessed Climber
How skinny do we really need to be to crush? Where do you draw the line between strategic dieting and an unhealthy eating disorder?
Heading out the door? Read this article on the new Outside+ app available now on iOS devices for members! Download the app.

In summer 2006, after a long day of climbing at the high-elevation Tioga Cliff near Yosemite, I'd worked up a massive appetite. On the hike out, I stuffed cheese puffs by the handful into my mouth as my partner, El Capitan free-climbing veteran Rob Miller, poured a few macadamia nuts into his hand, looked at them, and then returned three to the bag.
"How many macadamias do you eat?" I asked Rob, bits of cheese puff hanging from my lips.
"Well, I eat 10," the buff climber said. "But since you're a little"—his cheeks ballooned—"you'd want 7."
I grew up on the East Coast as one of six kids. Our parents fed us economy-style, favoring quantity over quality. At dinner, I crammed fish sticks into my gob, competing with five other hungry mouths. In middle school, my mom told me I had "broad shoulders" and took me shopping in the Husky department at JCPenney. Throughout high school, I played football and cross-country skied. I began climbing in 1998 in Vermont, becoming more athletic though still bulky.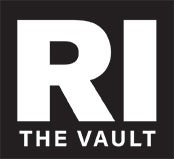 As I progressed through the grades, from leading my first 5.6 trad pitch on Manure Pile to free climbing El Cap in a day, I grew skinnier. The correlation was obvious: In our constant-fight-against-gravity sport, the better your strength-to-weight ratio, the harder you climb. In winter 2003 while I sold overpriced alpine jackets at a Santa Cruz outdoor store and saved money for my next climbing trip, I ate NutterButter cookies by the package, apathetic to the hydrogenated fat. My climbing took a nosedive. Then I traveled to Indian Creek and got lean. My friends and I survived off eggs we'd scavenged from behind a Moab grocery store. When one of our crew got food poisoning, we just shrugged and kept eating the eggs. Later that summer in Squamish, I spent two months camping in a cave, eating peanut butter and jelly sandwiches. Once a week, I spent a loonie on deli-meat ends. Poverty had shrunken my stomach, but it also made me climb harder.
Over the years as my career as a freelance writer took off, my income expanded and so did my waistline. After so much time on a survival diet, perhaps my metabolism had slowed. Also, I could finally afford good food. Around me, other climbers were more weight conscious. A scale sat on the campground table for morning weigh-ins at Rifle; in Squamish, a sweet-toothed friend abstained from sugar for a month; and after one friend contracted giardia, she crushed a long-time bouldering project she couldn't repeat after she regained weight. After a bout of food poisoning in Rifle in 2013, I floated through the crux of my project, Hang 'Em High (5.12c). I bought a scale and kept it in my van for morning weigh-ins. When I moved to Boulder in 2016 to work at Climbing, the scale came into my cubicle.
Climbers have even been known to fast, as unhealthy as this can be. In Jerry Moffatt's autobiography, Revelations, he confesses that prior to his FA of Yosemite's notorious V12 the Dominator, he barely ate for days, passing the time hiking the Yosemite Falls Trail. He attributes his send to his lighter weight. On Cosmic Debris, a 5.13b finger crack I'd been trying for years, I took a similar approach. When I finally sent, in 2017, I could lock off harder and felt lighter, making the placements easier.
So how skinny do I—or any of us—really need to be to crush? Where do you draw the line between strategic dieting and an unhealthy eating disorder? "Well, one particular answer from our data comes in the form of 'lighter does not equal better grades,'" says climbing trainer Tom Randall, who has tested hundreds of climbers through his Lattice Training program. "But being in approximately 20 BMI is best for healthy, long-term climbers." Body-mass index measures your height-to-weight ratio. While many climbers favor calculating body-fat percentage, calculating BMI is easier given the difficulties of measuring body fat accurately. In The Rock Climber's Training Manual, the Anderson brothers recommend that climbers be generally fit, with 10 percent body fat for men and 20 percent for women. At 5'7" and 158 pounds, the upper end of a healthy BMI, I'd need to drop 28 pounds, or roughly 18 percent of my body weight, to get close to a 20 BMI.
I like broccoli and chicken as much as the next guy, but weeks on end of such fare seems unmaintainable. Perhaps I could close the gap by campusing, hangboarding, and pounding iron.
"Strength training is cumulative over your lifetime," write the Anderson brothers. "Weight loss is not." They explain that the 10 pounds you lose post-breakup won't affect your performance a decade later; however, those six months of angsty deadhanging might. There are countless articles about how to increase finger strength, how to break boards on your abs, and how to do fingertip pushups. But sustained weight loss can be more challenging than the latest Eva Lopez contrasting deadhangs program because strength building comes through changing your exercise program, while long-term weight loss requires changing your life.
"Long-term weight loss (or weight maintenance) doesn't come about through short-term fixes; it's the culmination of building long-term, healthy dietary habits," writes Brian Rigby in "Losing Weight II: Food & Diet Attitudes" at climbingnutrition.com. Losing weight requires a thousand micro decisions that combine over time to make a macro difference. For me, carrots and celery would need to replace potato chips, while seven macadamias would replace cheese puffs. And I'd need to change my emotional-eating habits. Instead of downing a calorie-filled beer and pounding nachos when I couldn't deal with work deadlines, I'd need to guzzle LaCroix and rage-eat almond slivers. Go too far, however, and I risked succumbing to orthorexia, an obsession with maintaining a perfect diet rather than an ideal weight. Think no sugar, no gluten, no fun … but lots of sending!
Eating disorders are the third rail in performance climbing—nobody wants to talk about them, but to climb 5.13 and beyond, it helps to be lean and light. For most climbers, acknowledging they have an eating disorder means putting on weight, which in turn translates to a worse strength-to-weight ratio and thus less sending. It's a fine balance to maintain an ideal climbing weight and still stay healthy.
"It's a lot easier to lose five pounds than it is to get five pounds stronger," says the pro climber Jonathan Siegrist. In 2015 in Spain, while he worked La Rambla (5.15a), Siegrist methodically prepared his food, staying light for his project. But extended calorie restriction can—among myriad issues—cause reduced brain volume, according to a May 2010 study in the International Journal of Eating Disorders. "Starving is bad for your brain," says Siegrist. "I've noticed it change people's behavior." Siegrist believes that it's better to focus on other facets of performance climbing, like cleaning the holds on the MoonBoard. ("Brush the holds; they don't come down that often," he says.) When he's not in send mode, Siegrist gains a few pounds, drinking a nightly beer and maintaining a healthy weight. "I'd much rather resist developing an eating disorder than send half a letter grade harder," he said.
As the pro climber Emily Harrington puts it, "The harsh reality is that [climbing is] a gravity-based sport, and if you want to climb hard it helps to be a few pounds lighter." In 2005, Harrington trained in Europe, honing down to 100 pounds. The weight loss turbo-charged her performance, and she placed second in the lead world championships. In 2007, when I met her at Jailhouse, she sent Burning Down the House (5.14b). However, Harrington struggled with the demands of constantly being that thin, and eventually gained 20 pounds. When she did, her climbing suffered. Then she learned to train properly and better use her strength, going on, at her current healthy weight, to send Golden Gate (VI 5.13b) on El Capitan in 2015 and Fish Eye (5.14b) at Oliana in 2017.
Like all the best things in life, climbing revolves around struggle—the give-and-take between what we want to achieve and what we're willing to do to get there. Sacrifice too much and you risk your health. But ignore the role of nutrition in climbing and you might not realize your goals. If I want to improve in climbing, one area is my weight—but it's just one area. I can also improve finger strength, flexibility, and power. Each morning, I stare at the scale in my cubicle. Our relationship has had its ups and downs, but lately we've been on good terms, as I've learned how to balance my weight, climbing, and a happy life. Someday soon, I hope, we'll no longer need each other.
James Lucas is a former editor at Climbing Magazine. Peaches Preaches was his monthly column.
Read more Peaches Preaches:
This article was originally published in 2018 and is free. Sign up with a Climbing membership, now just $2 a month for a limited time, and you get unlimited access to thousands of stories and articles by world-class authors on climbing.com plus a print subscription to Climbing and our annual coffee-table edition of Ascent.  Please join the Climbing team today.