"Dude, I only have one arm. How can I go climbing?"
Dan Boozan has a paralyzed arm, one functional lung, and a traumatic brain injury. Here he chats about climbing, invisible disabilities, the importance of community, and why he takes issue with being called an "inspiration."
---
Join Climbing
Create a personalized feed and bookmark your favorites.
Join Climbing
Create a personalized feed and bookmark your favorites.
Join for free
Heading out the door? Read this article on the new Outside+ app available now on iOS devices for members! Download the app.
Paradox Sports Ambassador Dan Boozan, 41, grew up in a small town in northern Vermont and fell in love with the mountains at an early age. He started biking competitively in his teens, racing mountain bikes, then road bikes, and training up to 20 hours per week. He prided himself on setting up his teammates: "I was really good at making sure it was difficult for others to win," Boozan says. "I was always proud to play the road captain and teammate even if it meant I missed chances for my own wins."
But then, in 2011, Boozan got into a bike accident that left him with a paralyzed right arm, one functional lung, and a traumatic brain injury—effectively ending his career and, consequently, sidelining him from the biking community. A few years after the accident, Boozan moved to Colorado and found Paradox Sports—a 501(c)3 nonprofit based out of Boulder that works to expand accessibility in climbing—and began to climb.
"The fall before I found Paradox," Boozan says, "I was in Jackson, Wyoming, and I saw the Teton and thought it would be so cool to climb that one day. Flash forward six months: I got involved with Paradox. About a year later, I was climbing the Grand Teton." 
Climbing caught up with Boozan over Zoom in November to chat about Paradox Sports, the importance of community, and the challenges of living with an invisible disability. We also talked about why he takes issue with being called an "inspiration."
The following interview has been edited and condensed. 
THE INTERVIEW
Climbing: Tell me a bit about Paradox—its history, your connection there. 
Boozan: How Paradox started is really cool. We have some characters in the organization that truly sum it up. First you have Timmy O'Neill, pro climber, Patagonia athlete, former speed record holder on The Nose—a kind of poet laureate of climbing—and his brother, Sean, who is paralyzed from the waist down. Then you have Malcolm ["Mal"] Daly, a lifelong mountaineer and below-the-knee amputee who started Trango and has been in the industry for a while. Then you have D.J. Skelton who is an Army vet and was, I believe, at one point the most seriously injured veteran to return to combat post injury. D.J. used to be a big climber, but when he came out of the service, he was in a dark place, as many veterans who return are. But he was fortunate in that his friends more or less kicked in his door and said, "You're coming climbing with us." They literally dragged him out the dark house into the light and got him climbing again. It helped him so much that he became motivated and got in touch with Mal, who's our tribal chief, if you will. The Paradox ethos of "You show up and we'll figure it out" comes from Mal. Then D.J. and Mal connected with Timmy, who told them how he wanted to get Sean out climbing. And it's these individuals who created our organization. They gave us a culture of "Let's get a community of people together that doesn't let anyone hide and stay in the dark."
Climbing: How did you first find Paradox?
Boozan: Back in 2014 I was having drinks at a bar with a buddy while waiting to get some skis and boots adjusted. He said to me, "Have you checked out this organization? Disabled people get together and climb." I said to him, "Dude, I only have one arm. How can I go climbing?" He said, "Well, just check it out." Timmy O'Neill and his brother Sean had just done El Cap, and they were on Oprah, so I reached out to Timmy and he told me to come to one of their club nights. It was definitely scary to show up and not know anyone or how it worked. But I met really cool people from all across the disability spectrum. And I met great volunteers who were epitomizing that "you show up with you, and we'll figure it out" ethos. 
Climbing: What got you hooked? The sport? The people? Both?
Boozan: When I initially started, it was the community connection that got me—finding fun people—disabled and abled-bodied people—who wanted to do fun things. One thing Paradox doesn't do is say, "Oh, let me facilitate this experience for you." Some organizations do that, and there are people who have come to expect it, but that's not what we're about. With Paradox, it's about being a participant, not a passenger. It's like, "I'll belay you. Now you belay me. Let's trade this as true peers." Another strength is our irreverence: Let's go climbing, let's have beers, and let's have a good time. I found a bunch of people who were up for shenanigans, who didn't take life too seriously, and who were able to make tasteless jokes about our own disabilities. And I needed that. I needed a group of fun people to hang out with and tell stories with. I spent 15 years racing bikes, going to races and participating in training groups and having all my friends revolve around that; reintroducing some of those things through climbing kind of felt like coming home. 
Climbing: Do you think that's one of the bigger draws of climbing for adaptive athletes: the community, the partners? 
Boozan: You know, making connections is a damn hard thing to do. As a disabled person, I think it is harder because you're always on the periphery. Your relationships and engagements are often at the whim of other parties. If you want to go do things, there comes the question of whether you fit into your friends' plans and whether they'll want to adapt those plans to be accommodating and inclusive. That's something I try to do too: I want to create a community, but I also want to call out some bad practices. If someone says they're supportive of the disabled climbing community, I want to ask, "Do you know five disabled people? When was the last time you asked one of them to come out climbing with you? Okay, step one, take your friend climbing. Then, at maybe step six, you can say you're a member of the community."
Climbing: I wonder if a lot of abled climbers don't quite know how to help or how to get involved. What does Paradox do to actively expand their volunteer ranks? 
Boozan: We've been trying to enlarge our pool of volunteers through adaptive climbing initiatives (ACI's), where we go to gyms to instruct staff on how to set up the gym so that it's inclusive. We train staff about what to do if a disabled person comes in and wants to climb. We might also help them understand the basic etiquette when working with disabled people, the summary of which is don't be a dick. It's amazing how well that works across all aspects of life. But it's really about giving people the ability to stand up and go "Hey, would you like to climb? Can I help?" 
Climbing: You identify as someone with an invisible disability. Could you speak to that a bit? 
Boozan: The best way we look at disabilities is that they exist on a spectrum, and you can exist at multiple points on that spectrum at the same time. At one end, you might have cognitive disabilities—whether learning or otherwise—that you're born with; and at the other end of the spectrum, you could have paraplegia from an accident; and within that is the age you were (and even the era you were in) when you were diagnosed or became aware of the disability. People who are born with disabilities often have very different takes on them than people who acquire those disabilities later in life. Many people who are deaf don't consider themselves disabled, for example; they consider it their natural selves. It's a different mindset. When most people think about someone with a disability, they picture someone with large cognitive impairments who can't function in accordance, say, with their biological age; or they picture amputees, people with crutches, people with different devices to aid in movement, communication, and so on. But that's a very narrow band of the spectrum. 
Where I live—this invisible class—if you just look at me, you may not see the disability. I've worked with people in an office for a year and they never knew my right arm didn't work. I'll pull into a handicap space and get these weird looks from people, and they might even say, "Hey, you know that's a handicap spot?" And I'll have to respond, "Yes, that's why I have a plate." When people can see a disability, they're more comfortable with it, to a degree. As a member of this invisible class, if you try to ask someone for help, they might give you a look and ask why. So it's an additional layer of friction to a disability. You're constantly having to prove that you are, indeed, disabled. A lot of the mental stuff falls into a similar invisible category as well. Things like severe anxiety disorders. Very few people are going to look at someone with those conditions and say they're disabled. It's a complex and interesting thing to consider. 
It's also interesting to be someone who used to be able-bodied and is now invisibly disabled. Again, I'm still highly functional, but I have a disability and it's not without challenges. Along with a paralyzed right arm and a nonfunctional right lung, I have a traumatic brain injury, and there are complications with my cognitive functions that come with that. I've always had depression, but it's magnified from my disability and from constantly having to manage all these things. But the number of people who are aware of that is tiny. You know that old adage, "You don't know the struggle someone else is going through right now, so maybe give them a break"? Well, it very much holds true for people in the invisible spectrum. 
And another aspect is that it can be a very challenging thing to self-identify. It sucks being a minority no matter what because you're automatically put in a box. But for most minorities, there isn't a need to self-identify—since everyone identifies for you. If you're a disabled person using assistive technology like a wheelchair, and you get out of a disabled parking space, no one blinks an eye. But the dilemma for someone with an invisible disability is when should that person identify as and pronounce themselves disabled? And what does that identification mean? For people in that invisible class, it's hard because I don't want to be judged, I don't want to be looked down on and minimized, but I also don't want to minimize my disability. I want people to understand it. Or I at least want them not to assume that just because I'm active doesn't mean that I don't struggle. 
The disabled community for years has struggled for recognition and acceptance, and one of those last hurdles—hopefully—will be that if you're going to accept us, you have to accept us as human beings with the same foibles everyone else is permitted to have. It's not just being patient when I can't move fast down the street; it's also understanding that I might get mad because I can't move faster. 
Climbing: What is climbing like for you, given your arm and lung, and what makes it interesting to you as an athlete? 
Boozan: For everyone—able-bodied or not—climbing is about being in the moment with a collection of problems that you have to figure out. Alex Honnold will climb it one way; someone else will climb it another way. For me, I think it's just a different set of challenges. And there are different styles of climbing that I'm limited to. A crazily overhung route is never going to work for me because every movement means letting go. And I won't climb in places like Indian Creek because crack climbing is just a lot of flailing. So for me, climbing is about choosing routes and styles and knowing grades. If it's a slab I can maybe try a 5.11. If it's a face climb, I'll aim for 5.9 or less. 
But the mental challenge is fun. What's cool about climbing, when you're really into it, is your whole world shrinks down to just the very tips of your toes to the very tips of your fingers. That's your bubble. Like the Vitruvian Man: that circle is basically your world, the ends of that bubble are your limits, and nothing else really matters. And that's something our participants at Paradox really enjoy: It's nice to not be thinking about what you can or can't do because of your disability and to instead just be saying, "Okay, how am I going to do this thing right now?" 
Climbing: To pivot a bit: You were a very serious biker. What was the transition away from that sport like?
Boozan: Oh, it sucks. I still don't know if I've gotten over it. It's interesting for me because I was disabled at 30. I spent my entire life up to then able-bodied; I felt like I could do pretty much anything that someone showed me; and losing that was huge. There are still times I think, "Oh, in my former life I could do those things." So there's a lot of grieving. It's an ongoing process. For example, I went ski touring this morning, but I only have one functioning lung, so I'm trying to skin uphill and it's steep and then, all of a sudden, I'll redline. I'll take a break, take 20 more steps, redline, take another break. I'm skiing with a good friend of mine who understands it, but it's still frustrating because I used to feel like I could run up that hill. There is a lot of counseling; and there are ugly days and dark days. It's difficult going out with my friends and not feeling like a third wheel or a burden. But for me it's just been about trying my best to show up day-in, day-out, and to be okay with the stumbles and the slip-backs. This is why the mission of Paradox is so important. We want to make sure everybody has the community and support that people like D.J. had—friends who are going to kick down the door.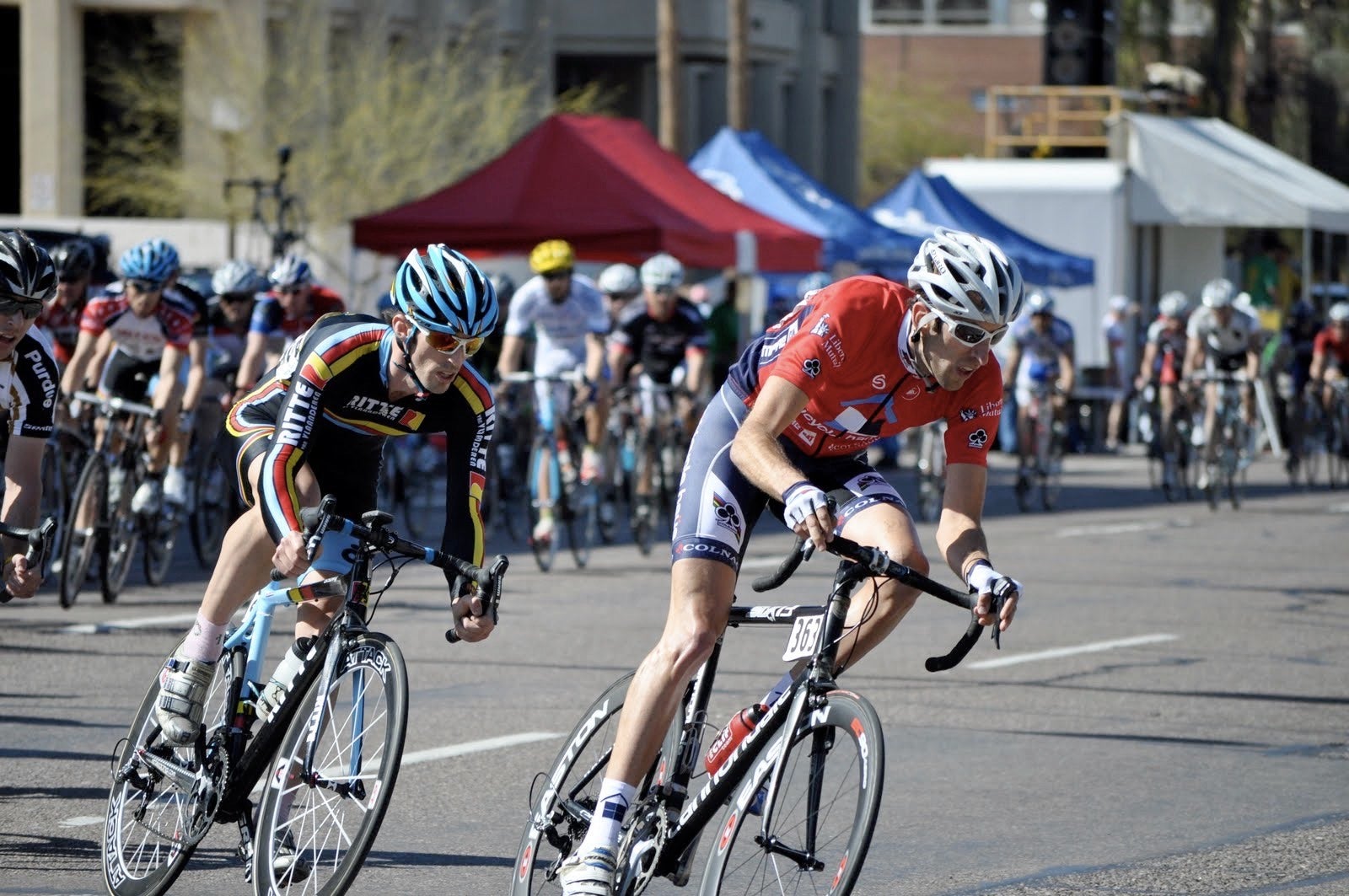 Climbing:  Are you totally done with biking then?
Boozan: Yeah, the biggest thing is that I can't show up and go for wins or train at the level I was at for so long. I just don't have the physical capacity for it anymore. And I can't control that. But I spent so much time and effort for so many years; it was my world; and to a degree, it was nice to get out of it and not be on the hamster wheel. I joke that it was a forced retirement. And, at least at this point, I'm just not mentally ready to dive into it. It's mostly about not being able to go back to that level or have that same level of freedom that I used to. But I have toyed with trying to get a gravel bike, especially now with the new e-bikes, because the biggest limiter for me is the lungs. But trying to support yourself on a bike with one arm is very difficult, too. I've been trying to come up with different mechanical systems for support, but there are a lot of challenges. That's why climbing is one of the better adaptive sports: there's no specific equipment—or very little of it. It's not like a sit-ski or a heavily modified hand cycle. For many people, it's just a harness, a pair of shoes, a helmet, and a chalk bag. You don't need a lot to get into it. But trying to get into bikes is a tall order. That equipment is very expensive, and I already spend quite a bit to keep my body functional. It's really expensive to be disabled.
Climbing: I've heard you have complicated feelings about being called "inspirational." Can you go into that?
Boozan: The whole "you're an inspiration" comment is a double-edged sword. Some people will leverage it, and there's a realm of inspiration porn that some people cash in on. But then there are other people who simply say, "Don't call me that." I mean, you've just shown up to ski, climb, or lift and suddenly you're being called inspirational? Will they still say I'm inspirational if I get frustrated or angry about my disability? The disabled community for years has struggled for recognition and acceptance, and one of those last hurdles—hopefully—will be that if you're going to accept us, you have to accept us as human beings with the same foibles everyone else is permitted to have. It's not just being patient when I can't move fast down the street; it's also understanding that I might get mad because I can't move faster. 
Climbing: On a final note: Are you looking forward to anything in the near-future? Any personal goals? 
Boozan: Maybe I'm a bit of a cynic, but I'm mostly trying to get through things day-to-day. I have my ups and downs, and I try to manage that well. I basically strive to be the guy who always says yes when something good comes along. But I'm not focused on grand ambition or missions. Don't get me wrong, I want to go do big things, but I'm not saying to myself, "My whole year is going to be built around this mission." For me, it's really about having the ability to say yes. It's about finding good people who want to go do fun things. Hell yeah. Let's go. I'll drive.