George Mallory—First To Climb Everest?
He established 5.9 in the early 1900s at a time when that was likely the highest grade worldwide, and went on to pioneer what would become the Northeast Ridge route on Everest.
Heading out the door? Read this article on the new Outside+ app available now on iOS devices for members! Download the app.
This article is part of Climbing's ongoing Who's Who biographical study of climbing's all-time greats, achievers, and, in the case of Aleister Crowley, most notorious. 
---
George Mallory (June 18, 1886 – June 8, 1924) was an English mountaineer famous for participating in the three initial expeditions to Mt. Everest (8,849 meters), including a 1922 expedition that saw Mallory and his companions become the first humans to climb above 8,000 meters (26,247 feet).
Mallory and his climbing partner, Andrew Irvine, disappeared on the mountain's northeast ridge in 1924 during a summit attempt. His body was found by Conrad Anker in 1999.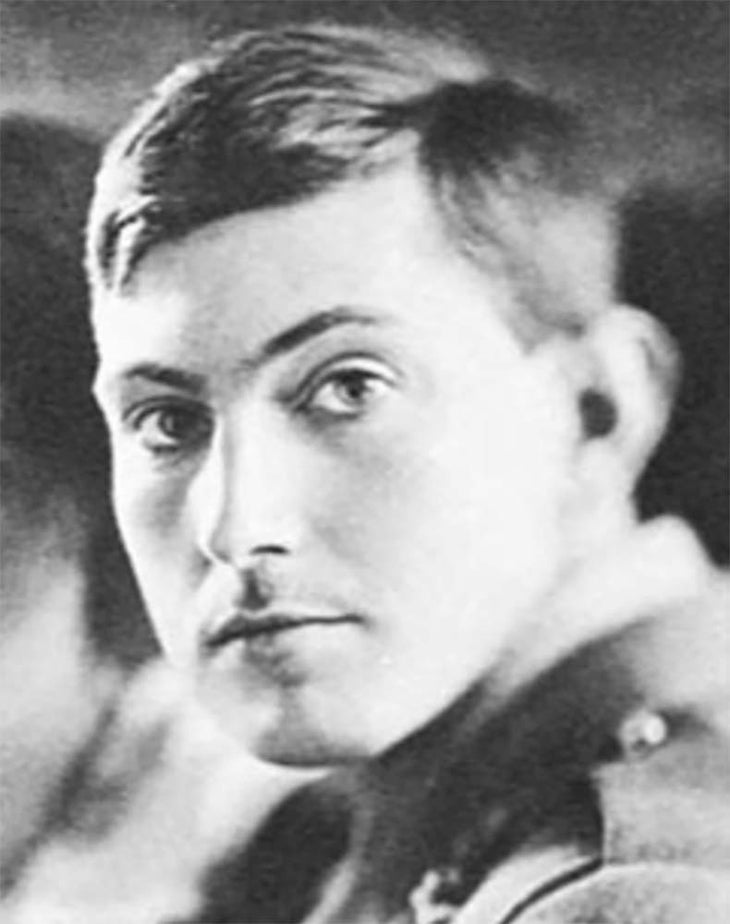 Early Life, Marriage, and World War I
Mallory was born in the village of Mobberly in Cheshire in June of 1886. When he was 13, he earned a mathematics scholarship to attend Winchester College. There, he was introduced to rock climbing under the tutelage of Graham Irving, regularly journeying to the Alps with Irving during his college years. He entered Magdalene College, Cambridge in 1905, rowing for the university team, and upon graduation, began teaching at Charterhouse in Surrey.
All the while, Mallory developed as a climber both in the Lake District and on frequent jaunts to the Alps. Expeditions included an attempt on Mont Vélan (12,228 feet), a successful ascent of Mont Blanc (15,774 feet), and the third ascent of the iconic Frontier ridge on Mont Maudit (14,649 feet) as member of a party led by Irving.
Mallory made a variety of first ascents in the UK, such as Mallory's Right Hand and Mallory's Left Hand on Gable Crag (the former clocked in at 5.8, extremely difficult for the time). In 1913, Mallory made the first ascent of the Lake District's Pillar Rock via a new route now christened Mallory's Route. The climb is graded Hard Very Severe 5a (the British equivalent of 5.9) by modern standards. It was likely the hardest route in the United Kingdom for many years.
Mallory married Ruth Turner in 1914, on the eve of the First World War. The couple went on to have two daughters and a son.
Mallory served in the British Army during the war, commissioned as a lieutenant, and fought in several conflicts in France, including the famous Somme offensive. This engagement was one of the bloodiest battles in history, resulting in over one million casualties.
Following the war, Mallory returned to his role lecturing at Charterhouse, albeit briefly. He resigned in 1921 to join the first expedition to Everest.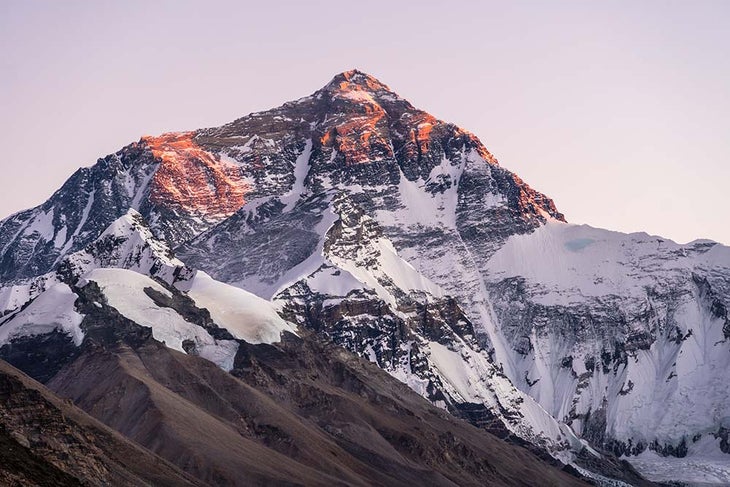 Everest Expeditions in 1921 and 1922
Mallory joined the first British expedition to Mt. Everest under Colonel Charles Howard-Bury (expedition leader) and Harold Raeburn (mountaineering leader), alongside Guy Bullock and Edward Oliver Wheeler, among others. This expedition was intended to act primarily as a reconnaissance mission, to map the surrounding region and look for a viable summit route up via the North Col. The expedition members became the first Westerners to see the Western Cwm below the Lhotse Face and produced the earliest maps of the Everest region, mapping the course the Rongbuk Glacier, among other formations.
On September 23, 1921, Mallory, Wheeler, and Bullock (Raeburn was in poor health and by this point Mallory had taken over command of the expedition's climbing) reached 23,000 feet on the North Col, before high winds pushed the trio back. Here they spied a viable summit route via the northeast ridge.
In 1922, Mallory returned to Everest under climbing leader​​ Edward Strutt, as part of an expedition led by Brigadier General Charles Bruce. Unlike in 1921, the expedition arrived with bottled oxygen.
Mallory, Howard Somervell, and Edward Norton made an initial attempt without oxygen, reaching 26,980 feet just below the crest of the northeast ridge, setting an altitude world record. A second attempt, this time by George Finch and Geoffrey Bruce, using oxygen, reached 27,300 feet, breaking the record again. The duo was forced to retreat after Bruce became unable to continue. In addition to their elevation gain, they also became the first climbers to sleep with supplemental oxygen.
A third attempt organized by Mallory resulted in a climber-triggered avalanche, which killed seven Sherpa porters and effectively ended the expedition.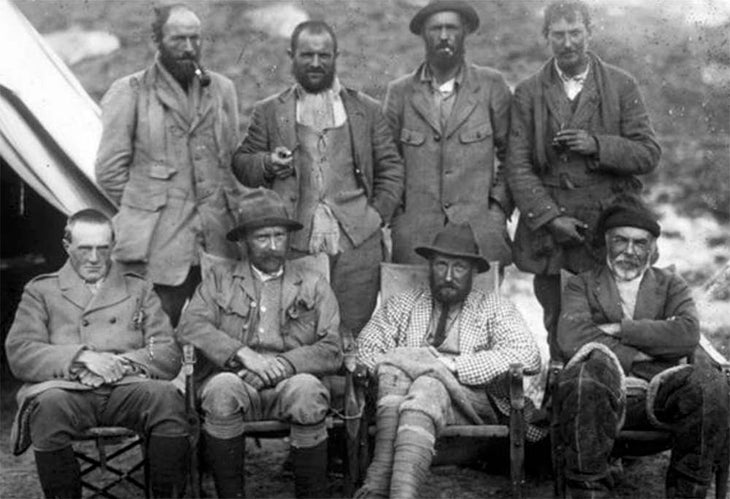 1924 Expedition and Death
The 37-year-old Mallory returned to the Himalaya a final time in the summer of 1924, as part of the third Everest expedition alongside Edward Norton, Geoffrey Bruce, Howard Somervell, John Noel, John de Vars Hazard, Noel Odell, and Andrew Irvine, among others. Mallory's initial summit attempt, with Bruce, ended at Camp V under harsh wind and extreme cold, after porters refused to carry farther.
A second attempt, by Edward Norton and Howard Somervell, saw Norton reach 28,126 feet, less than 1,000 feet shy of the summit, though he was forced back by exhaustion.
Mallory and Irvine began a third summit attempt from Camp VI on June 8, using a modified oxygen apparatus designed by the latter, a skilled engineer.
Noel Odell, following behind to support the summit attempt, reported seeing the pair rapidly ascending the Second Step (28,250 feet), approximately 800 feet from the summit. This claim has since been called into question by some, unsure if Odell was in truth seeing the Second Step, the First, or even perhaps the Third, which wasn't recognized as a formation until much later.
Regardless, it was the last time either man was seen alive.
Mallory's body was not discovered until nearly 75 years later, by Conrad Anker, in 1999. The body lay at an elevation of 26,700 feet. Neither Irvine's body nor the camera the duo carried with them has ever been found.
First Ascent of Everest Speculations
There are some in the climbing community who maintain that Mallory may have made the first ascent of Everest, as opposed to Edmund Hillary and Tenzing Norgay in 1953.
A variety of facts make this unlikely, including the relatively poor quality of their apparel and equipment and the fact that the Second Step is neither able to be ascended quickly (Odell reported the pair scaling it in a mere five minutes) nor easily free-climbed, even with modern technique and gear. Modern climbers typically use a ladder to ascend it, though Leo Houlding and Conrad Anker rated it free at 5.9 in 2007, just within the boundary of possibility for Mallory.
Anker stated that he believes it "possible, but highly improbable, that they made it to the top."
Odell's report noted that the duo was at the base of the summit pyramid (possibly indicating the Third Step, not the Second) when sighted at 12:40 pm on June 8, though that would indicate that Mallory and Irvine reached the formation in breakneck time, an extremely difficult feat having started from Camp VI.
Notably, when Mallory's body was found, a photo of his wife, Ruth, which he planned to place on the summit, was not in his vest. He had kept careful track of the photo throughout the entire expedition, one indication that he may have reached the top.
Regardless of whether or not Mallory and Irvine reached the summit, many still argue against granting Mallory the title of Everest's first ascensionist on principle.
Mallory's son John, three years old when his father died, famously stated his opinion: "To me, the only way you achieve a summit is to come back alive. The job is only half done if you don't get down again."
Climbing Accomplishments
In addition to his participation in early Everest expeditions and a handful of climbs in the Alps, Mallory made a variety of first ascents in England and Wales in the early 1900s considered VD and VS (very difficult/severe) at the time, reaching up to modern-day 5.8 and 5.9. Below is a select list of known climbs and expeditions.
"Great Gully" (5.6), Cwm Eigeau, Wales (1907).
"Amphitheatre Buttress" (5.4), Cwm Eigiau, Wales (1907)
Mont Blanc (15,774 feet), Italy/France (1911).
Mont Maudit (14,649 feet), Italy/France (1911). Via Frontier Ridge, third ascent.
"Adam Rib" (5.6) Craig Cwm Du, Wales (1912). First ascent.
"Mallory's Route" (5.9), Pillar Rock, Lake District (1913). First ascent.
1921 Everest Expedition. First expedition to reconnoiter the world's highest peak. Mapped the region around Everest and the Rongbuk Glacier, reaching 23,000 feet on the North Col.
1922 Everest Expedition. Expedition members reached 27,300 feet, setting an altitude world record.
1924 Everest Expedition: Disappeared during bid for the summit with partner Andrew Irvine. Body found at 26,700 feet in 1999.