Heavy Climbers Who Embraced Their Bodies to Send
Climbing's yesteryear has a couple great examples of big dudes who climbed harder than most of us ever will.
Heading out the door? Read this article on the new Outside+ app available now on iOS devices for members! Download the app.
There are tons of excuses for not sending.
Too reachy. Not my style. Too short. Bad beta. Too hot. Psych is low. Rope drag. My tips are fried! Too many draws on my harness. I was up too late. I'm hungover. Milk was a bad choice. My boyfriend is a nag. I'm a gumbo (or—gasp—not even a real climber).
But one you rarely hear out loud, and usually only in jest (or on off-width routes) I'd argue, is: "I'm just too fat, man!"
Our sport is obsessed with weight. Climbers look for any way they can to shed poundage, from dropping $50 on a chalk bag that weighs 0.00007 ounces to undertaking unhealthy diets fit only for a fasting monk. I hear some climbers don't even drink beer these days!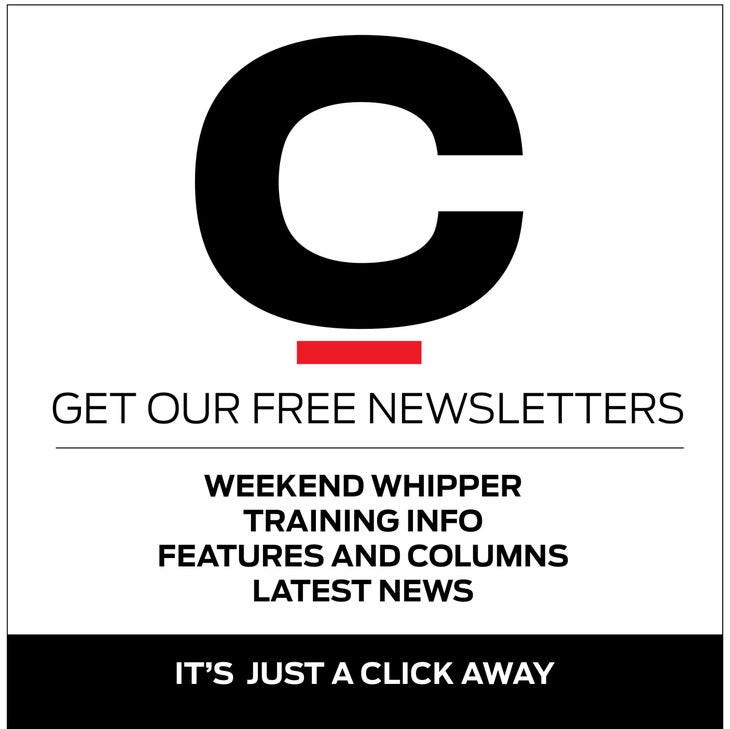 Living, working, and climbing in Boulder, Colorado may not give you an accurate window of the world at large (we have 6 climbing gyms, 30+ breweries, 15+ dispensaries, and more "craft kombucharies" than the rest of the world combined), but it does give normal dudes like me regular interactions with elite climbers, athletes, and other wannabes who call themselves chunky just because their body fat percentage has slipped into the double digits. I've even heard Honnold talk about his "fat rolls," which are actually just his washboard abs creasing against one another when he sits. I get it, though.
But I also think it's easy to get preoccupied with it, and that by doing so you beat the fun out of climbing. Perhaps it's too easy for me to say as a 5'11'' guy who weighs 160 in top shape and 161 in slob-mode (thanks, dad, for this metabolism), but I also have that voice in the back of my head telling me that my project would probably go down if I dropped five pounds. If you have that voice too often, I have something that'll shut it right up.
Climbing's yesteryear has a couple great examples of big dudes who crushed. I'm not talking about trees like Jim Bridwell or brick shit-houses like John Long circa '79. I'm talking about honest-to-god fat guys who, somehow, went against the grain to climb harder than most of us ever will.
Don Whillans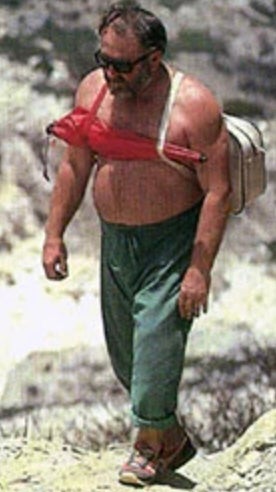 This ballsy, 5' 4'' English climber was a reliable powerhouse alpinist (first ascents on Mt. Blanc, the central Torres Del Paine, and Annapurna) as well as a safety advocate (he invented the first "sit harness"). Through it all he had quite a remarkable gut. In talking about their 1970 Annapurna expedition, legendary alpinist expedition leader Chris Bonington said, "Don Whillans had a substantial beer gut before the expedition but got himself fit during the climb and reached the top." …To notch a first ascent of the 26,545-foot peak's south face. And Whillans himself joked that the purpose of his new harness was to "safely transport beer guts to great height." This man serves as our best example of big-gut climbers and as a great hope to would-be climbers who are also Chicago Bears fans.
John Dunne
Dunne, also from England (is it something in the ale?), climbed the first 8b (5.13d) in Britain and was one of the world's most elite climbers in the 80s and 90s. He even placed second in the world cup in 1987. And even today you find John "weighs a ton" Dunne nicknames in various climbing forums. The man's not a blimp, but he often weighed north of 200 pounds—and still climbed 5.14.
I find these guys as inspirational as any 105 pound send-bot. And we can probably learn more about grit and determination from them than a lot of the crushers of today.
Shannon Davis is the former editor of Climbing magazine. One of his greatest climbing achievements is to have had a cheeseburger and beer in each of the 50 states.
Also Read: