Three Classic Climbing Tales By John Long
Heading out the door? Read this article on the new Outside+ app available now on iOS devices for members! Download the app.
John Long is one of climbing's most prolific authors. He's also one of its most beloved characters. Born in 1953, Long cut his teeth climbing in Southern California—most notably in Tahquitz, Joshua Tree, and Yosemite—before establishing cutting edge routes around the world. Long, one of the original Stonemasters, is perhaps best known for his first free ascent of Astroman and first one day ascent of the Nose of El Capitan.
Climbing new and hard routes is challenging, sure, but read most scatter brained post-trip reports and you'll realize that writing about climbing is often the real crux. And it's where Long truly shines.
Long's ability to relate his experiences to readers around the world—including this particular desk jockey at Climbing—is both admirable and enviable. So please, dear reader, enjoy these three timeless articles from a climbing legend. —Anthony Walsh, Digital Editor
Part I. Free soloing with a devil on one's shoulder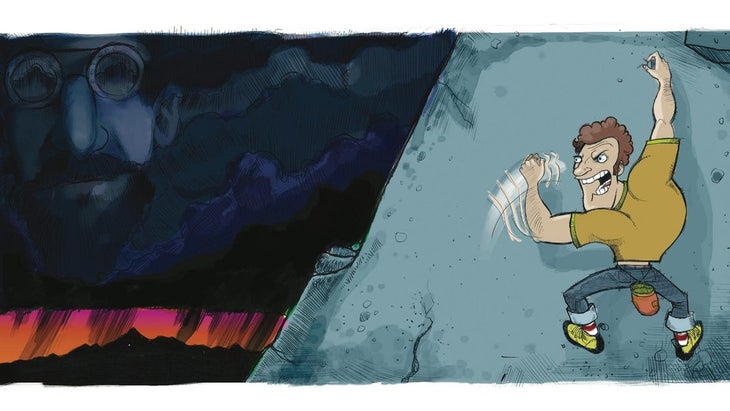 "We committed numerous Herman Buhl proverbs to memory and recited them. Whenever one of us got strung out on a sketchy lead we'd lip our favorite line, "Every man must make his own choices, and every man must climb his own mountain." This Buhlism had a magical capacity to steady us. Never mind that Buhl was a mountaineer and we were strictly rock climbers, that our eyes were set on El Capitan, and not the Eiger or Broad Peak. This had no bearing on our idolization of the mountaineer. It was all about Buhl's attitude, his commitment to the "Lonely Challenge" as the one and only passion worth pursuing—at all costs.
Buhl's proverbs spelled out an approach to life, and they equipped our early climbs with a sureness of purpose, a significance and a dizzy sense of romance, gifts we would carry in our hearts for decades. Gifts that nearly got me killed soloing a moderate route at Tahquitz Rock long before I knew what I was doing."
Part II. Death on El Cap pulls two climbers in opposite directions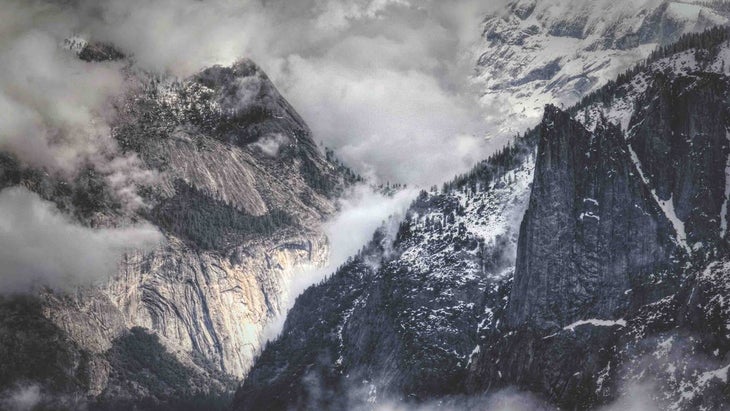 "I was hauling the pig to the top of the Half Dollar, 800-feet up the Salathé Wall, when the sound hit me like a punch. My head jerked right, and way over on the skyline I saw a human body pin wheeling from the bridge of the Nose all the way to the toe of the South Buttress, some 3,000 feet later. Then, silence.
The body came and went in no time, but I didn't move for what felt like an age, frozen at the anchor by the violence of a human meteor punching a hole through the sky.
I stared at my anchor. The haulbag was still half a rope length below. The pulley, racks and neatly stacked cords—all of this gear, and me standing there, eight pitches up El Capitan, felt criminal."
Part III. Violating sacrosanct trad ethics was, ironically, liberating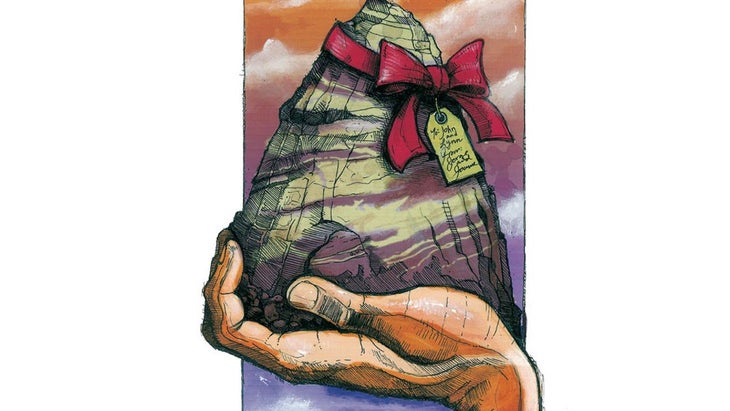 "Not surprisingly, the few Red Rocks locals were alarmed by the Uriostes' disregard for traditional style, a style that kept adrenaline levels high but also kept us in the cracks. I've wasted half my life on jackass pursuits, but I've never bothered to tell others how to climb, or live, or die. Nevertheless, Jorge Urioste's tactics privately confounded me.
The few times Lynn and I repeated a Urioste composition, the climbing was surreal. So accustomed were we to shouldering a bulky rack and placing gear that casting off with nothing but quickdraws, and clipping bolts every eight feet, felt almost illegal. The experience immediately cast me onto the indefinite ground between two worlds: one known and established, the other a strange but alluring universe where fun meant everything and fear counted for nothing."
---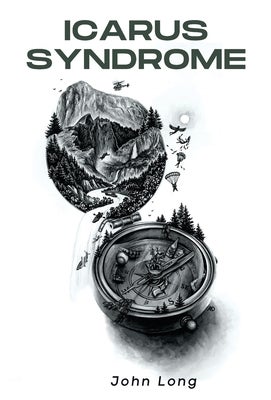 To read more of John Long, you can purchase his latest book "Icarus Syndrome" from Di Angelo Publications here.