Keegan Sullivan is a 9-Year-Old, V10 Crusher
Keegan, 9, has three V10s under his belt, an intense love for climbing, and a methodical mentality to match the pros.
Heading out the door? Read this article on the new Outside+ app available now on iOS devices for members! Download the app.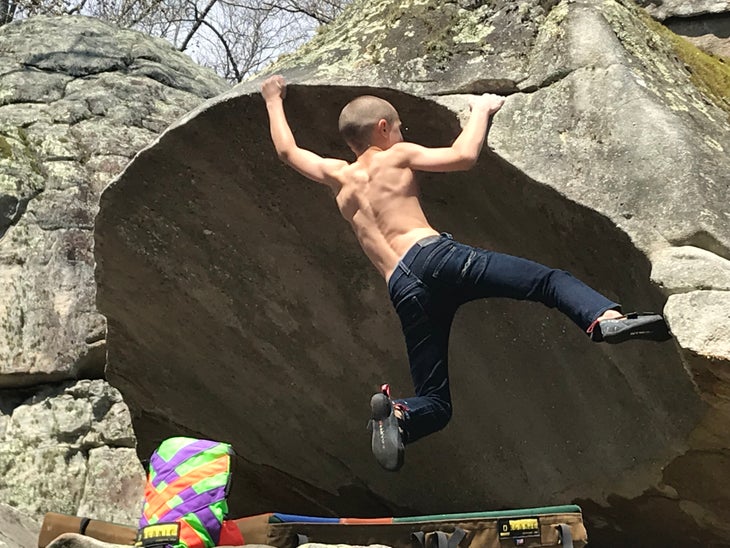 Some climbers spend the better part of their lives trying to climb V10. Keegan Sullivan has indeed spent the better part of his life climbing—5 out of his 9 years—and has three V10s to show for it. His first was Freedom Fries (V10) in Grayson Highlands, which he climbed at just 8-years-old. The next two were Dead Serious (V10) and Stubby of the Bush Veldt (V10), both in Hueco Tanks this year.
"I like the challenge and the traveling and meeting new people," says Keegan of his love of rock climbing.
Keegan started climbing when he was 4-years-old on an indoor wall that his parents, Brandon and Heidi Sullivan, built in their basement in Columbus, Ohio. When he showed a knack for the sport, Keegan's parents took him to some local gyms, then started making trips outdoors, where he really started to excel. Now, for three years running, he has taken first place in the junior category at the outdoor Triple Crown Bouldering Series.
Photo Gallery: The Kid Crushers of the Sullivan Family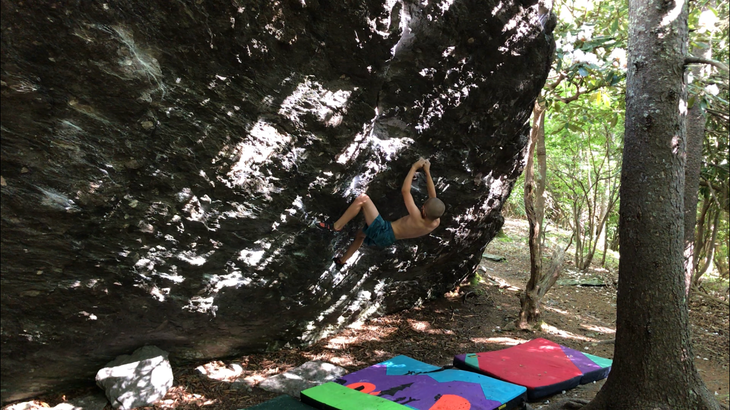 Keegan getting the send on Freedom Fries (V10).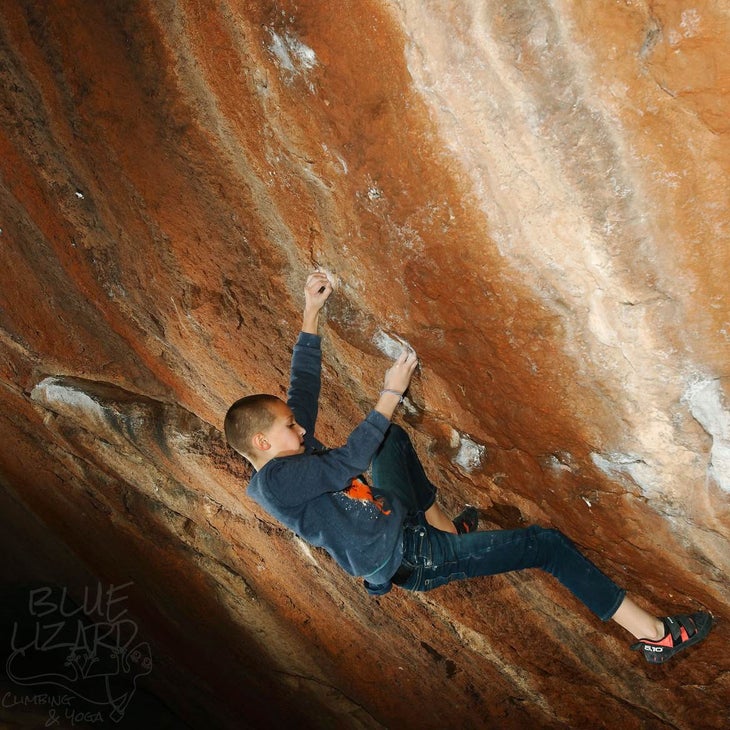 Keegan working the moves on Dead Serious (V10).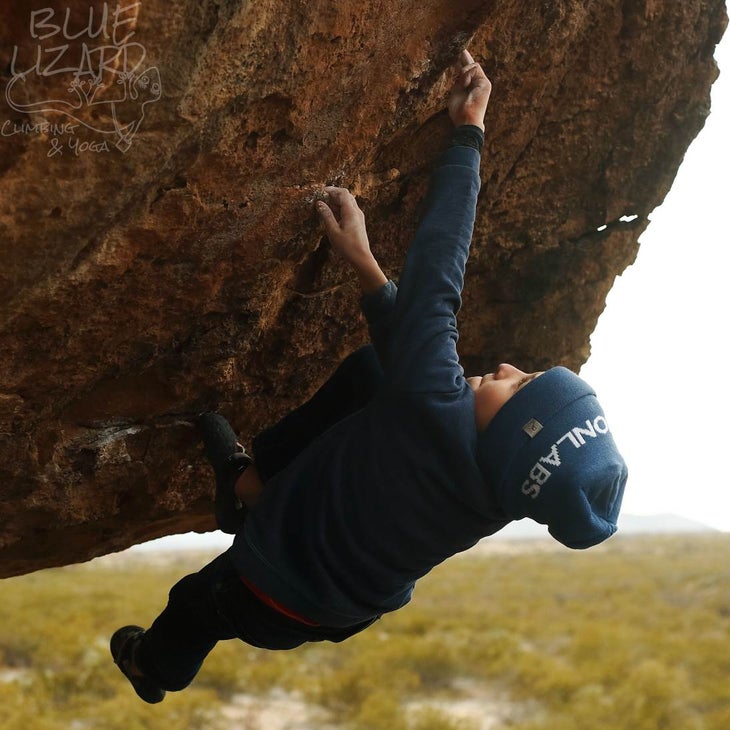 Keegan pulling the pockets on Stubby of the Bush Veldt (V10).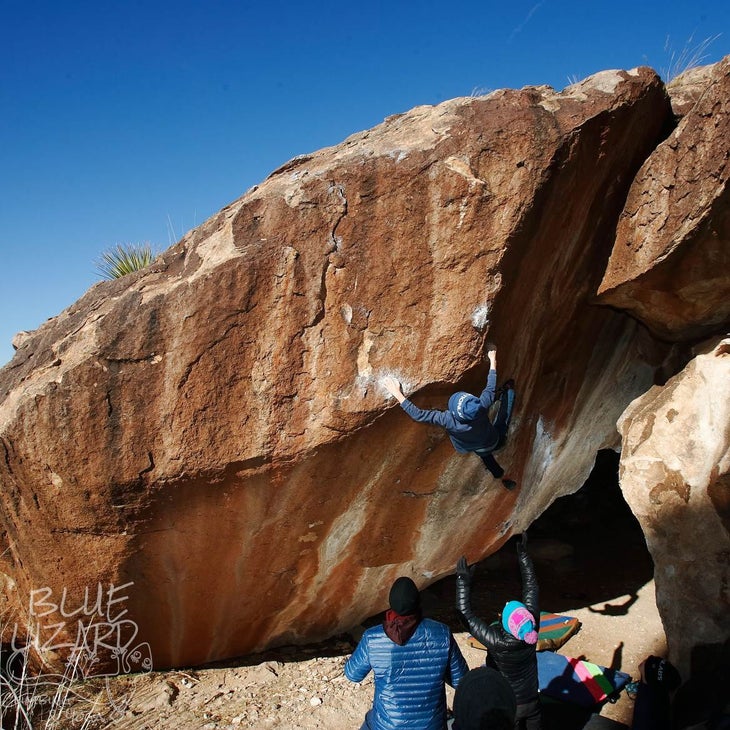 Keegan nailing the flash on Animal Acts (V6).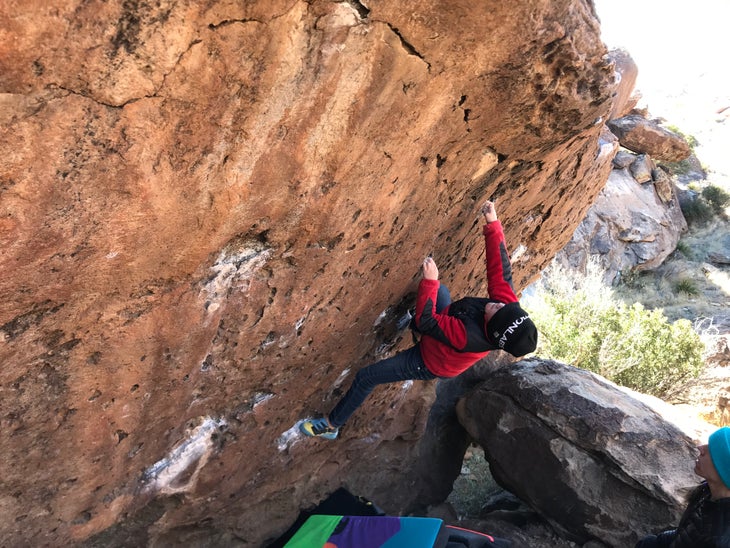 Killian Sullivan on Amazing Little Halfboy (V5).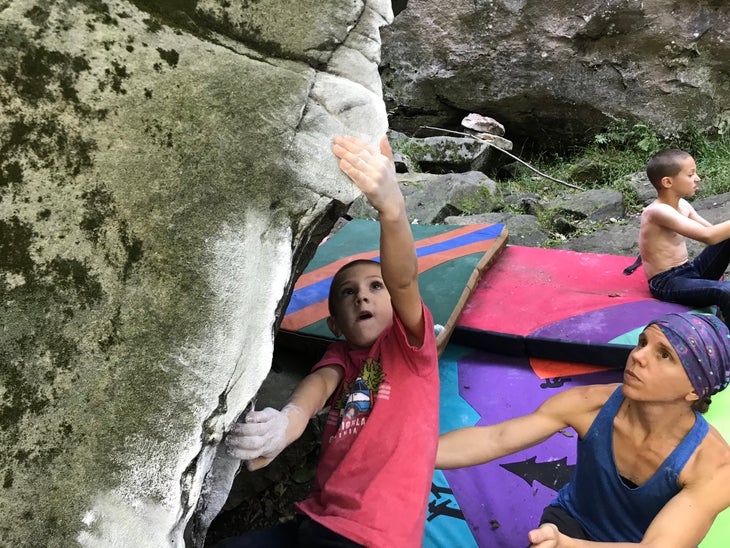 Lochlaan Sullivan on Main Block Arete (V3).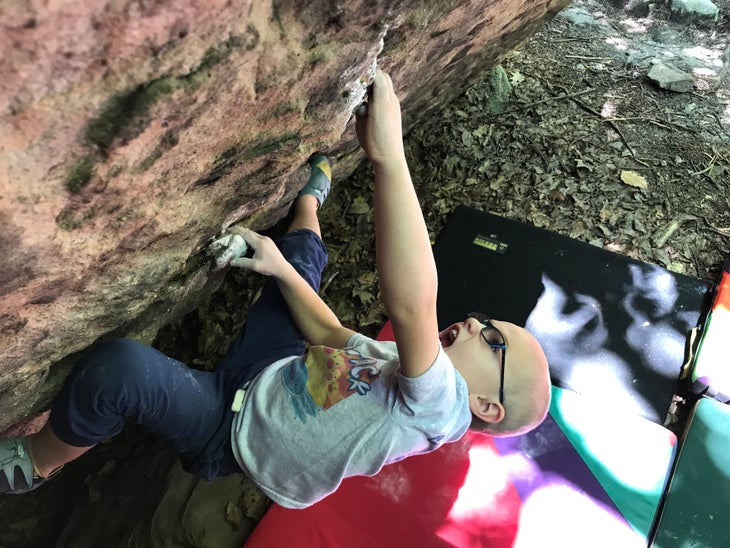 Killian screaming through the moves on Whale's Belly (V4).
Keegan taking down Better Eat Your Wheaties (V9) on his second attempt.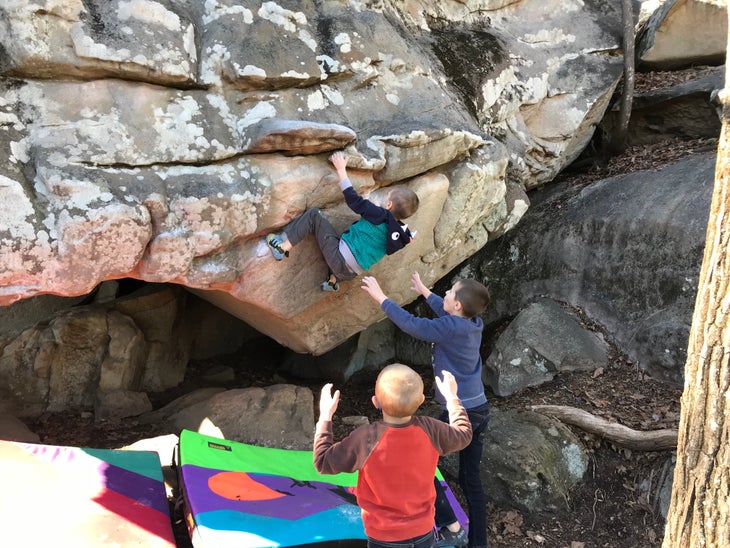 Lochlaan being spotted by his two older brothers on Pancake Mantle (V2).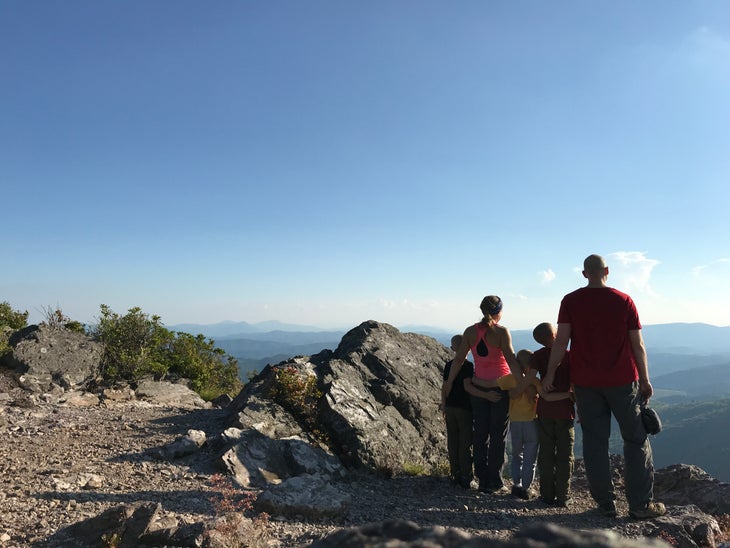 The Sullivan family at Grayson Highlands.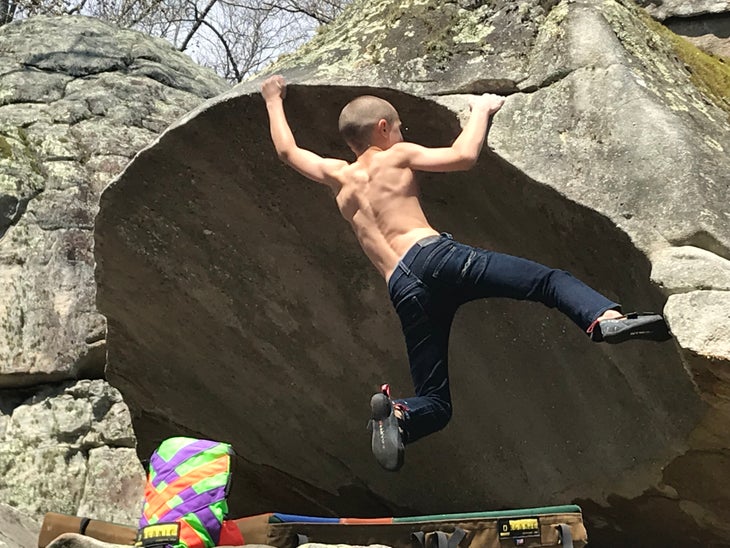 Keegan does still climb in the gym, but, "I like climbing outdoors more," he says. The family, which also includes Keegan's younger brothers Killian and Lochlann, make outdoor climbing trips as often as they can. At 7 and 6, and having sent V6 and V4, respectively, Killian and Lochlann aren't far behind their big brother. Over New Year's 2019, the family took a ten day trip to Hueco Tanks, Texas.
During the trip, Keegan ticked two V10s, three V9s, and two V8s, and onsighted two V7s. He was most proud of his ascents of Dead Serious (V10) and Better Eat Your Wheaties (V9), nailing the latter on his second attempt. He was also excited about his V7 onsights, Big Iron on His Hip and Hector in a Blender.
In Hueco, Keegan maintained a healthy mix of projecting hard problems and trying to onsight easier lines. He climbed the easier routes to spend more time with his younger brothers—who are not quite climbing V10 yet—as well as to up his mental game and confidence for projects.
"He's a ton of fun to watch, especially outdoors," says Brandon Sullivan, Keegan's father. "The way he works projects is very mature and very professional."
Keegan, Killian, and Lochlann are a family of mini-crushers and brands are already taking notice. The boys are sponsored by Friction Labs, Organic Climbing, and Crush Climbing, and Keegan is additionally sponsored by Five Ten. Check out sullysends.com to read the boys' extensive ticklists.
Related: