Rock Art: Hank St. John—Rock Climbing Meets Mythology
Heading out the door? Read this article on the new Outside+ app available now on iOS devices for members! Download the app.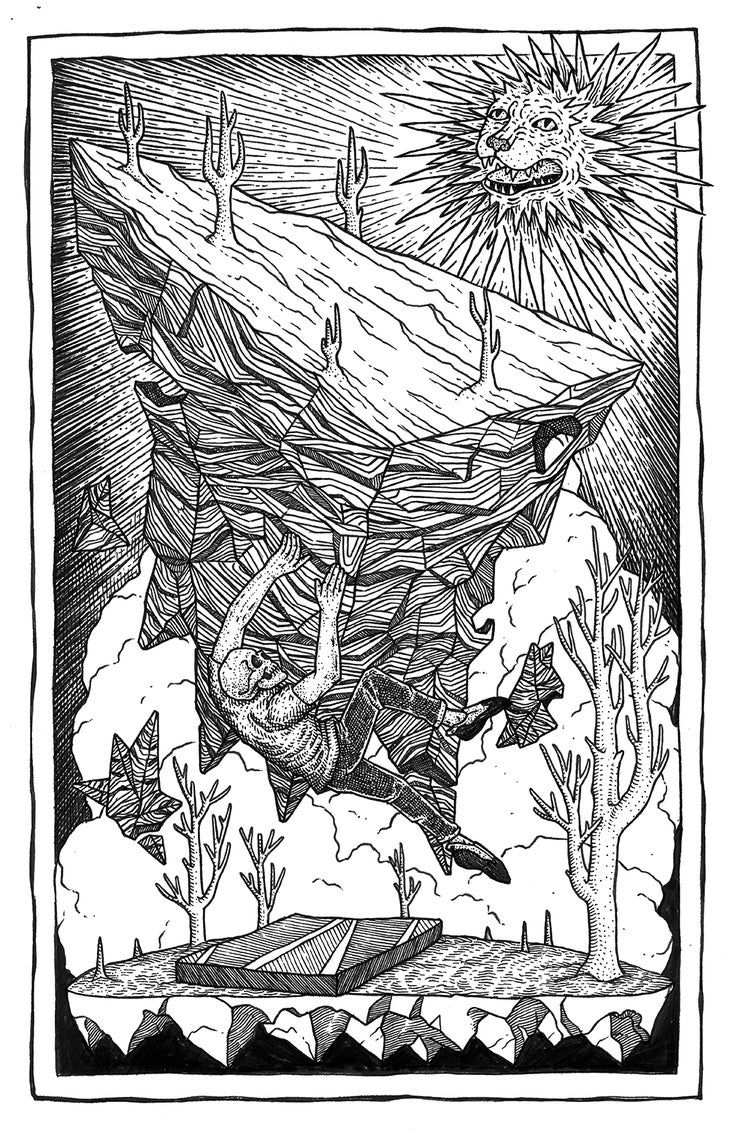 Creepy, fantastical themes come naturally for Hank St. John, 35, whose woodcut-style illustrations appear as if from an earlier era. "I'm pretty terrible at drawing cars or mechanical parts," he says. "But I can draw a cat skull from memory."
St. John grew up in western Texas, and moved to Dallas to attend the University of North Texas in 2010. Like many artistic folks, he's been drawing since he was a kid, but he honed his surreal style while earning his printmaking degree. Outside class, he also spent long hours on intricate pen-and-ink drawings for local art showcases. His inspirations include the writings of Jorge Luis Borges and Franz Kafka, horror films, scientific illustrations, and Greek mythology. "I've always had a soft spot for Minotaur and Medusa," he says. "They were more fascinating in the stories than the heroes … They usually get screwed over, and now they have to live in a maze and eat people, but it wasn't their choice to be like that. The gods put them there."
Skulls and the supernatural also figure into St. John's climbing-related works, where bats, skeletons, and wizards don downturned shoes and crimp on floating blocks and giant crystals. After St. John discovered the sport at the university climbing wall during his first semester, he began making the 10-hour drive to Hueco Tanks. The igneous outcroppings brought inspiration and fresh perspective. "I love desert scenery, just the life there, the textures—it's at one time very desolate but very rich," he says.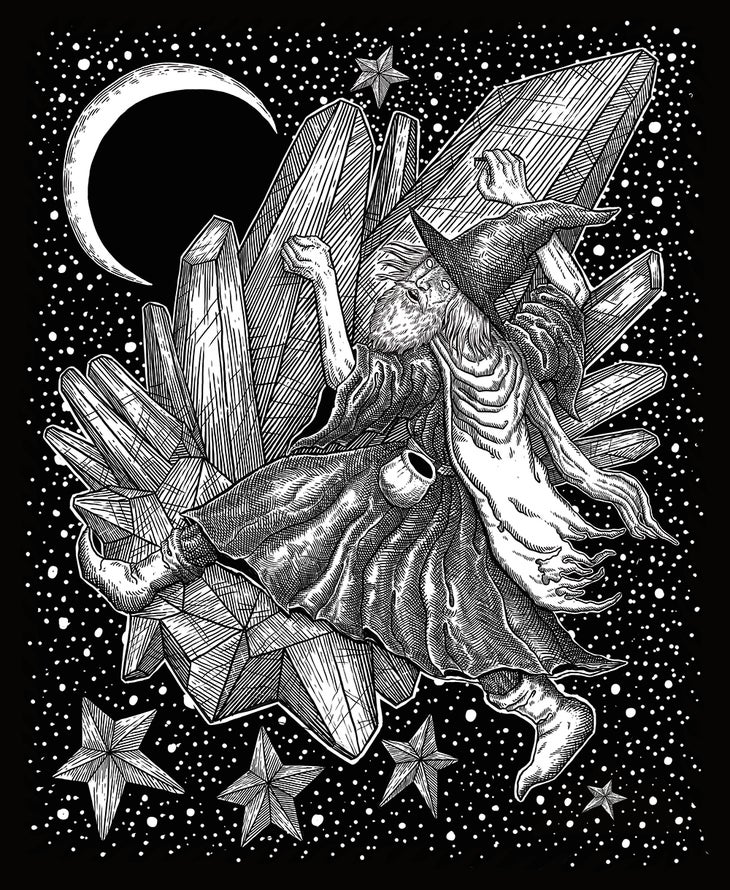 Two years ago, St. John moved to Bakersville, North Carolina, after his girlfriend took a job at the art school Penland School of Craft. He says the wet environment, teeming with trees, feels claustrophobic compared to the arid Southwest. A carpenter by day, St. John quickly built a home climbing wall—the nearest gym is 1.5 hours away in Boone. But, after driving around the mountains and stopping when he saw cars with climbing stickers, he soon met locals who could show him the stone.
These days, St. John draws mainly on his iPad. Printmaking equipment is expensive and takes up space, plus it's easier for him to adjust designs digitally when working with clients. He's brought his signature creepy style into those commercial designs: This year's design for Summit Gyms' "12 Hours of Summit Suffering" competition features a climber wearing a beaked plague mask—a nod to the COVID-19 pandemic. This past summer, St. John has been bouldering at Grandmother Mountain, where dense trees and rhododendron as well as the cooler temperatures at 4,000 feet make year-round climbing possible on the moss-freckled boulders. He's warmed to the Southeast's rainforest-like environment. "I've grown to love it—even when it's wet, I'll just walk around and enjoy being up there," says St. John. "There are all these wild mushrooms. I feel like I'm going to start drawing mushrooms, because they are such strange little creatures, you know?"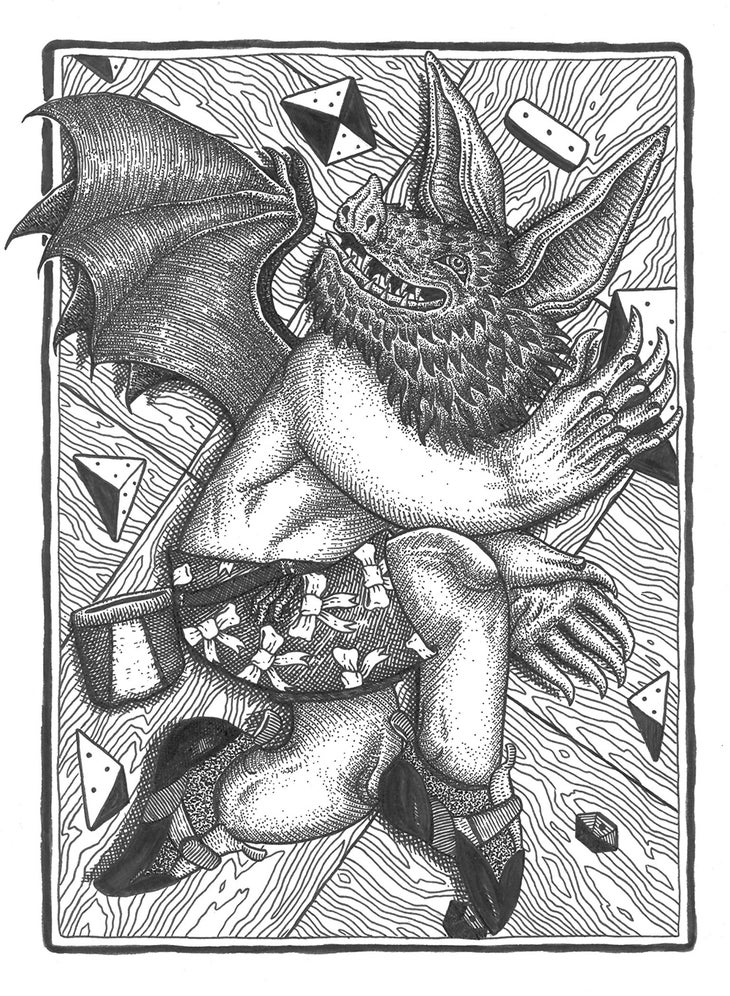 Hank St. John
Home Base
Bakersville, North Carolina
Years Climbing
10
Preferred art media
Printmaking, digital illustration
Instagram