Rock Art: Mixing Elements With Jezryl Castelo
Heading out the door? Read this article on the new Outside+ app available now on iOS devices for members! Download the app.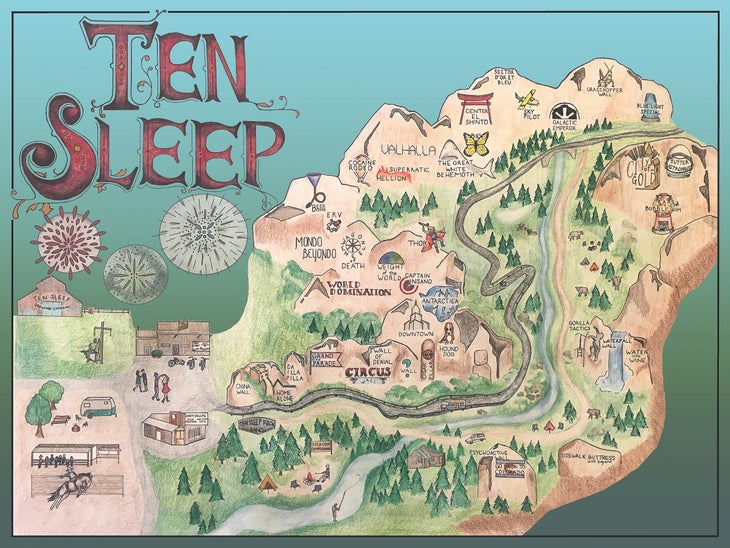 "I've always been fascinated with illustrated maps," says Jezryl Castelo, owner of the climbing-sticker company Yama Climbing. "Your eyes wander into the picture, and you find small details that connect to a memory."
In 2010, Castelo, now 38, climbed for the first time, bouldering in her backyard of Joshua Tree—she grew up in Crestline, in the San Bernardino Mountains a couple hours west of the granitic domes. Though J-Tree's slabby granite topouts intimidated Castelo, climbing soon became a central part of her life, and she frequented J-Tree, Tramway, and Black Mountain until moving to Colorado in 2010. In the past decade, she's progressed into redpointing 5.12. Locally, Castelo spends time in Rifle or bouldering in the alpine, doing remote customer-service work for Sticker Mule. "I have to be clocked in 8–4 somewhere Monday to Friday, but it allows closer access to the outdoors," she says.
Castelo started Yama Climbing soon after her first trip to Joshua Tree. She made a chalk bag for herself and then a few for friends. When a comp came to her local gym, she sold chalk bags there. Castelo's customized chalk bags were well received, and she sold them at numerous climbing events as well as to gyms in South Korea and Japan. "When I was in elementary school, my mom taught me how to sew and my dad taught me how to draw portraits," Castelo says of her creative roots. When she started traveling more for climbing, she couldn't lug her sewing machine around, so she turned
to illustrations.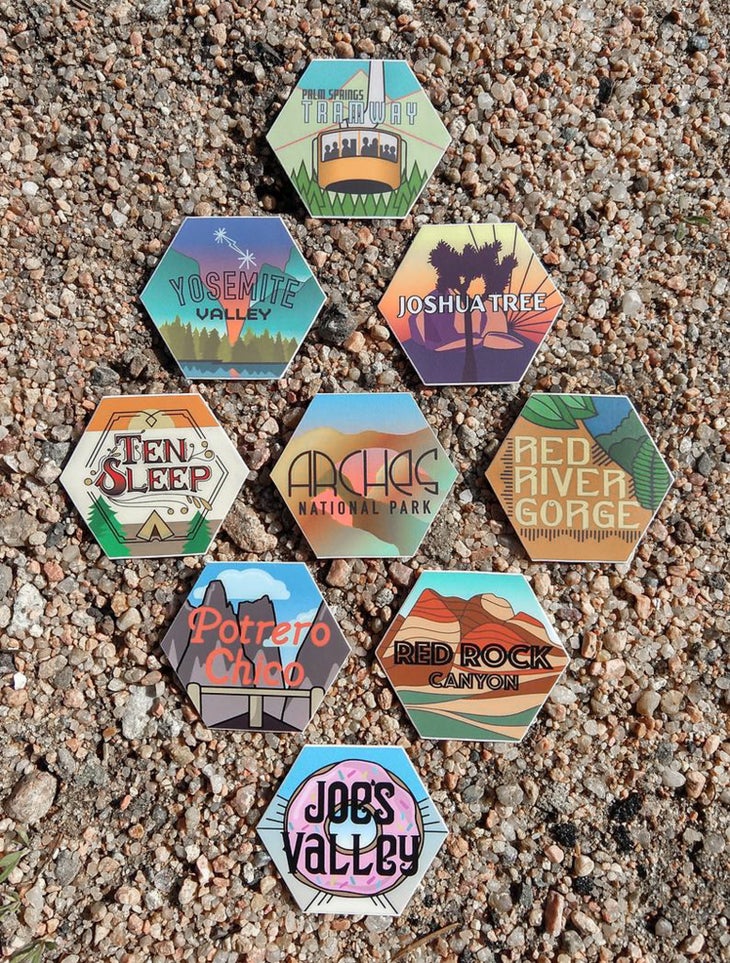 For her 13.5"-by-10.25" art maps of areas like Ten Sleep and Hueco Tanks, Castelo uses pen and pencil, starting with small sketches and flipping through guidebooks for reference material. For her hexagonal stickers, she uses Illustrator and Photoshop, and a Wacom drawing pad. "Each sticker is 1.97" x 1.7", so I'll decide on what stands out about those places and what will fit in a small area," says Castelo. Examples include her pairing of the Midnight Lightning bolt and huge formations with Yosemite, a silhouetted Joshua tree with Joshua Tree, and a donut with Joe's Valley—recalling the mouthwatering pastries at the now-defunct Food Ranch. "I've had people ask about stickers for areas that I haven't been to yet [or] haven't designed yet," says Castelo. "There are iconic features at each place that I can easily draw, but when I'm drawing, it's inspiring to have the experiences."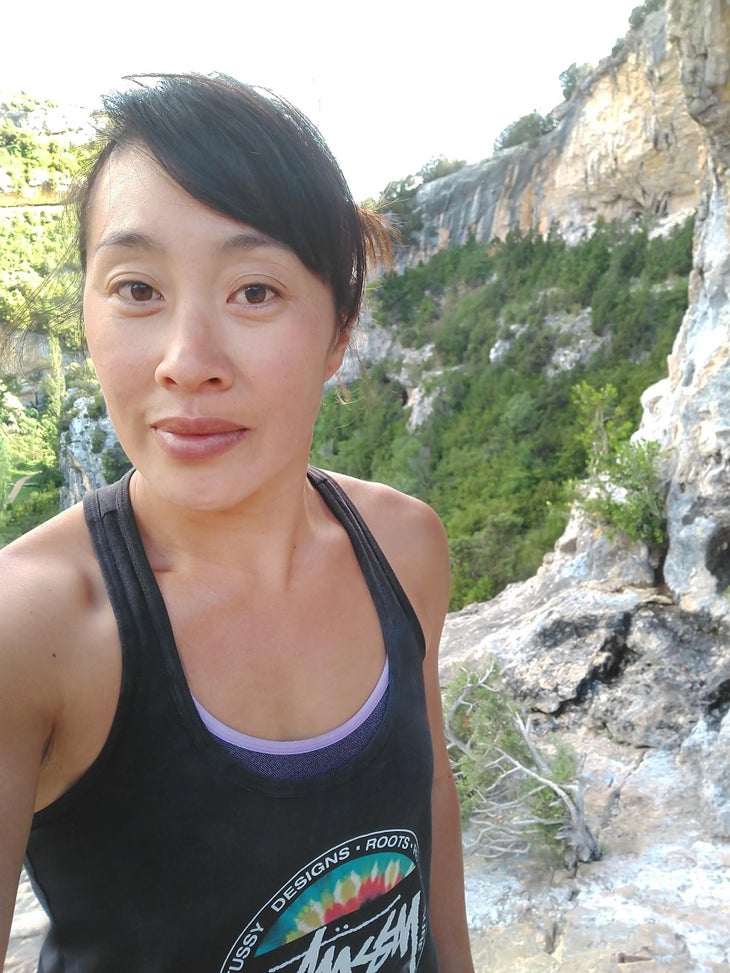 Homebase
Boulder, CO
Years Climbing
10
Preferred Art Media
Pen and pencil
Website
Instagram