Rock Art: The Comedy of Climbing Culture
Heading out the door? Read this article on the new Outside+ app available now on iOS devices for members! Download the app.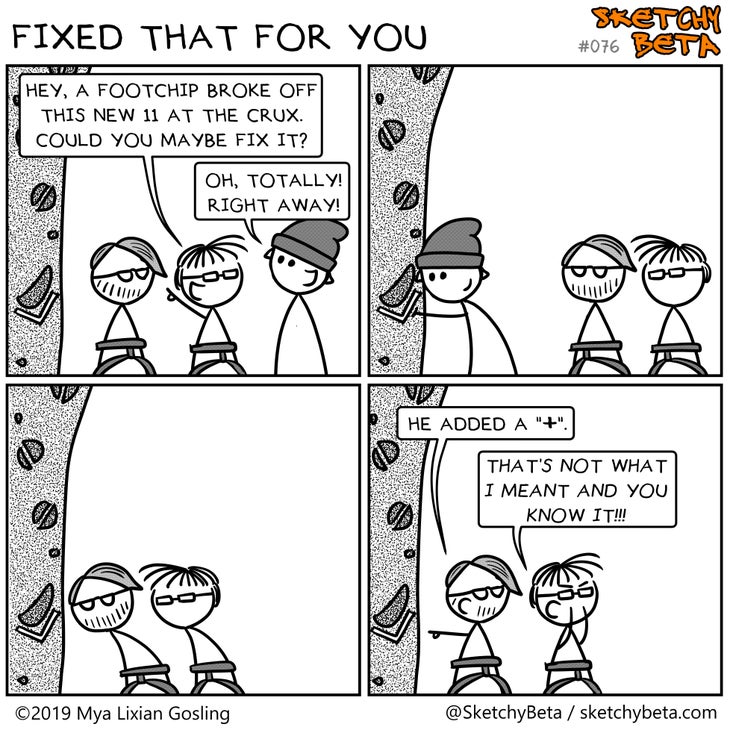 Climbing gyms have sprouted up across the US—500-plus as of 2020. Yet even as the sport grows, many of the struggles, successes, and absurdities of the gym/climbing culture remain universal. Mya Lixian Gosling, 38, of Ann Arbor, MI, illustrates these experiences in her strip Sketchy Beta. One, "Climbing Gym Bingo"—with its rental-gear bros flailing on a 5.11, an unsolicited beta sprayer, and a team kid warming up on your project—was so resonant that staff at several gyms taped it up at their front desks.
Gosling, who grew up in Ann Arbor, says her career in comics started on family vacations. She, her parents, and three half-siblings would often visit her mother's family in Singapore during summers, as well as travel to other Southeast Asian countries. At the dinner table, the family would pass around a notebook, drawing sights from the day. Gosling usually sketched amusing conversations she'd overheard. "I was terrible at drawing, so I would just draw stick figures," says Gosling. Today, stick-figure characters remain the cornerstone of her art.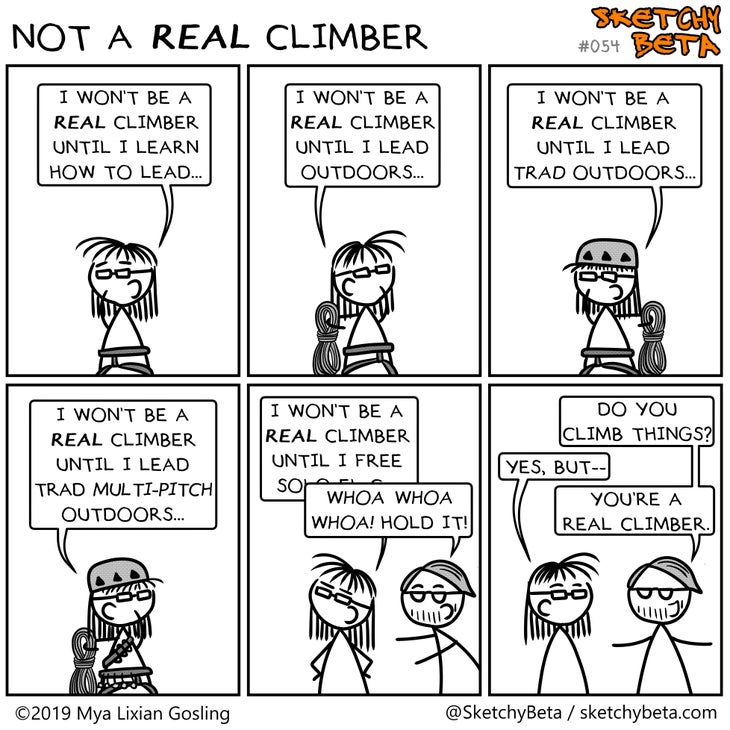 Gosling's art has given her a career, namely thanks to her first comic, Good Tickle Brain, which she started in 2013. The comic, named for an insult in a Shakespeare play, seeks to engage people who might otherwise avoid the Bard. In 2016, Gosling quit her job in library cataloging to make art full-time, and now earns her income mainly from Good Tickle Brain merchandise as well as occasional speaking fees and commissioned work. Gosling also produces Keep Calm and Muslim On, a lighthearted comic about Muslim-American life based on the experiences of her Muslim friends. (She started the comic in response to the negative stereotypes she saw gaining traction after the 2016 presidential election; her comics can be found on Instagram and her website.)
Sketchy Beta launched in 2018. Gosling, a climber of eight years, is primarily an indoor climber—the nearest major destination is the Red, five hours away. So her drawings often focus on scenes from her home gym, Planet Rock in Ann Arbor. She keeps a list of notable experiences, and then later digitally drafts those ideas into panels. Says Gosling, "Even when I get upset, like if I have an unproductive day, or am feeling overwhelmed, or stressed out about the pandemic, I'll think about how to turn those feelings into comics. It's self-therapy." Her favorite part about Sketchy Beta, she says, is "being able to share fun things, silly things, profound things that happen to me on the wall with other people, and see how they react and respond."
Mya Lixian Gosling
Home base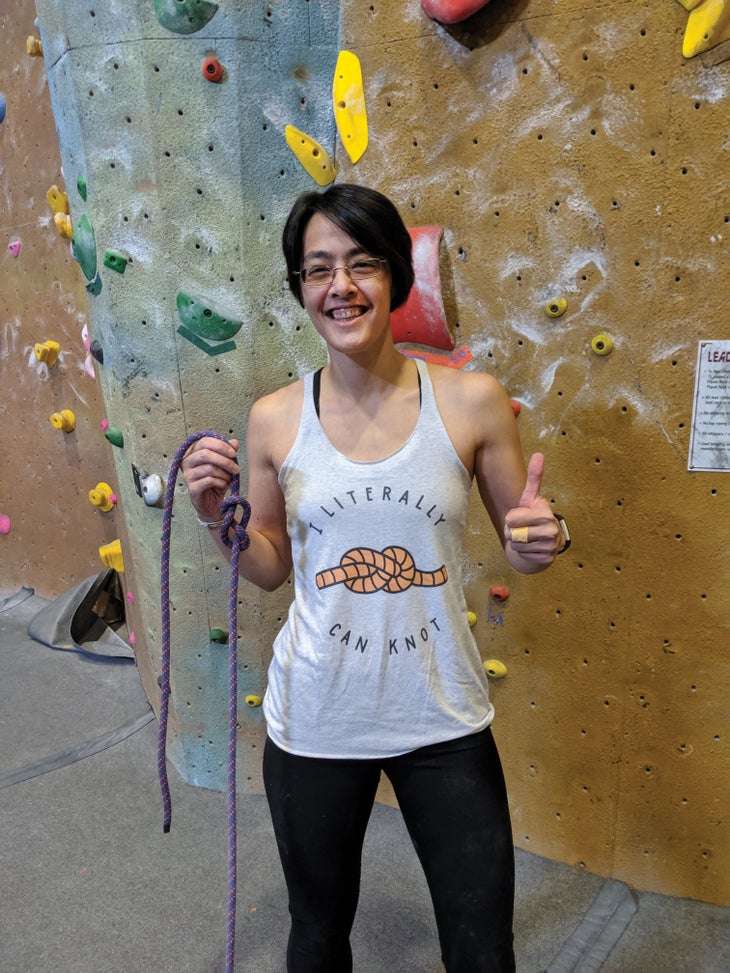 Ann Arbor, Michigan
Years climbing
Eight
Preferred media
Digital illustration
Website
goodticklebrain.com/sketchybeta
Instagram