The Givers: Ben Scott—The Climbers' Coalition President
6 Selfless Climbers Working Hard to Keep Our Crags Safe, Healthy, and Open
Heading out the door? Read this article on the new Outside+ app available now on iOS devices for members! Download the app.
This is part one of our series, The Givers, which profiles six climbers that share one common trait—they have all realized that community only works if each individual takes ownership. They have all asked, "If I don't do it, who will?"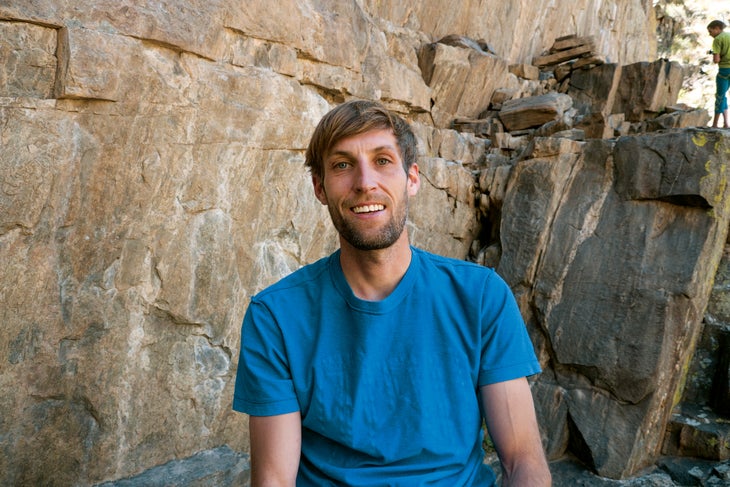 The alarm blasts at 5 a.m., and after grabbing breakfast, Ben Scott shuts the door softly behind him, hoping not to wake his wife and child at their home in Fort Collins, Colorado. He hops into his truck, cranks some electronic music, and begins the 40-minute drive to the Poudre Canyon as dawn sweeps across the horizon. Scott parks and grinds for 20 minutes up the canyon's steep, rocky northern flanks to the Amphitheater, a 70-foot swell of orange rock. Here, he jugs a line to drill a few bolts on his project, Monstro, which he'll eventually free at 5.13c. The drill bit barely cool, Scott runs downhill and jumps in his truck. He drives home, makes lunch for his wife and himself, drives his son to preschool, and then heads into the office, where he works as a graphic designer.
Ben Scott is proof that you can have a family, work a full-time job, send 5.14, and volunteer on the board of your local climbers' coalition. Scott has been president of the Northern Colorado Climbers' Coalition (NCCC) for seven years now, and has helped the Fort Collins climbing community blossom with new routes, free guidebooks, climbing and stewardship events, established trails, and shiny, new hardware.
Scott carves out time for these endeavors because of a belief in protecting and managing our climbing areas for future generations. "I enjoy all aspects of rock climbing, and giving back through stewardship is a crucial part of that lifestyle to me," Scott says. It's not that he was uniquely suited to do this work and met some sort of secret "president of a climbers' coalition" criteria. Rather, Scott decided the work mattered—to him and to the community.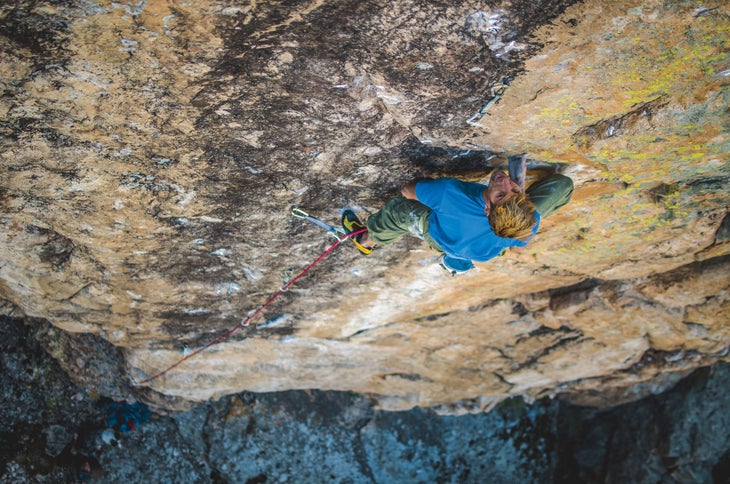 A few years ago, Scott and the NCCC started a fixed-anchor initiative at Lory State Park, near Horsetooth Reservoir, allowing for anchor replacement and installation of new fixed protection through an application process. The NCCC has since established or resurrected multiple mid-range trad and sport routes, such as the classics Great Corner (5.9), Tears of a Clown (5.12b), and Gravities Rainbow (5.12b). And in a world where many active first ascentionists focus on routes at their own limits—often out of reach of most climbers—this effort has provided the climbing community with another accessible crag with about 20 climbs from 5.6 to 5.12d, a gift to a growing population.
"It's easy to think, 'The next person will pick up that bit of trash.' It's also easy for people to spot access issues or complain about management issues," says Scott. "But it takes heart and determination to step up and really change something for the better."
Check out the rest of our Givers series: