The Givers: Gabe Cisneros—The Environmentalist
6 Selfless Climbers Working Hard to Keep Our Crags Safe, Healthy, and Open
Heading out the door? Read this article on the new Outside+ app available now on iOS devices for members! Download the app.
This is part four of our series, The Givers, which profiles six climbers that share one common trait—they have all realized that community only works if each individual takes ownership. They have all asked, "If I don't do it, who will?"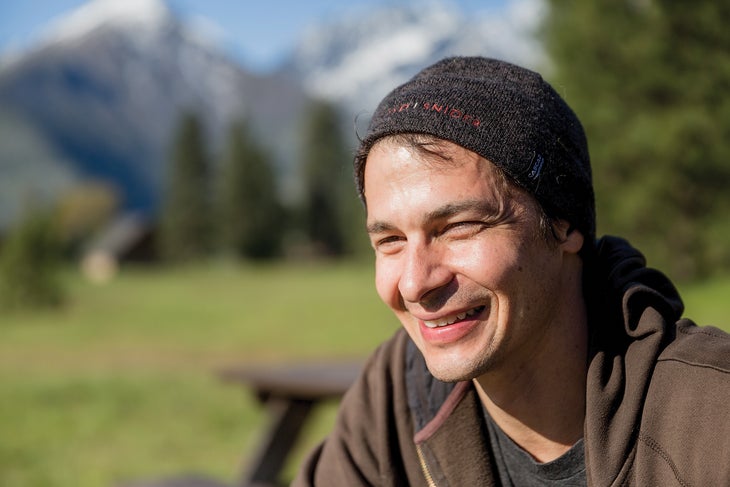 Cleaning comes naturally for Cisneros. A geologist by trade and an environmentalist at heart, Cisneros loves studying the outdoors, but is equally passionate about preserving it.
Recently, Cisneros started developing boulders at Larrabee State Park near Bellingham, an hour north of his Seattle home. He realized that he and the other developers needed to put on the brakes and consider their impact. Cisneros, who has been climbing for 18 years, has seen how an increase in climbers to an area has a huge environmental impact, and a corresponding effect on the land managers' view of climbing and climbers. He watched back in the early 2000s as one of Washington's premier—and only—sport crags, Newhalem, was closed because of lack of permissions, and only reopened with much effort and lobbying from locals and the Access Fund. Now years the wiser, Cisneros and the other developers made a decision to immediately begin to work alongside the park rangers before spreading the word about Larrabee.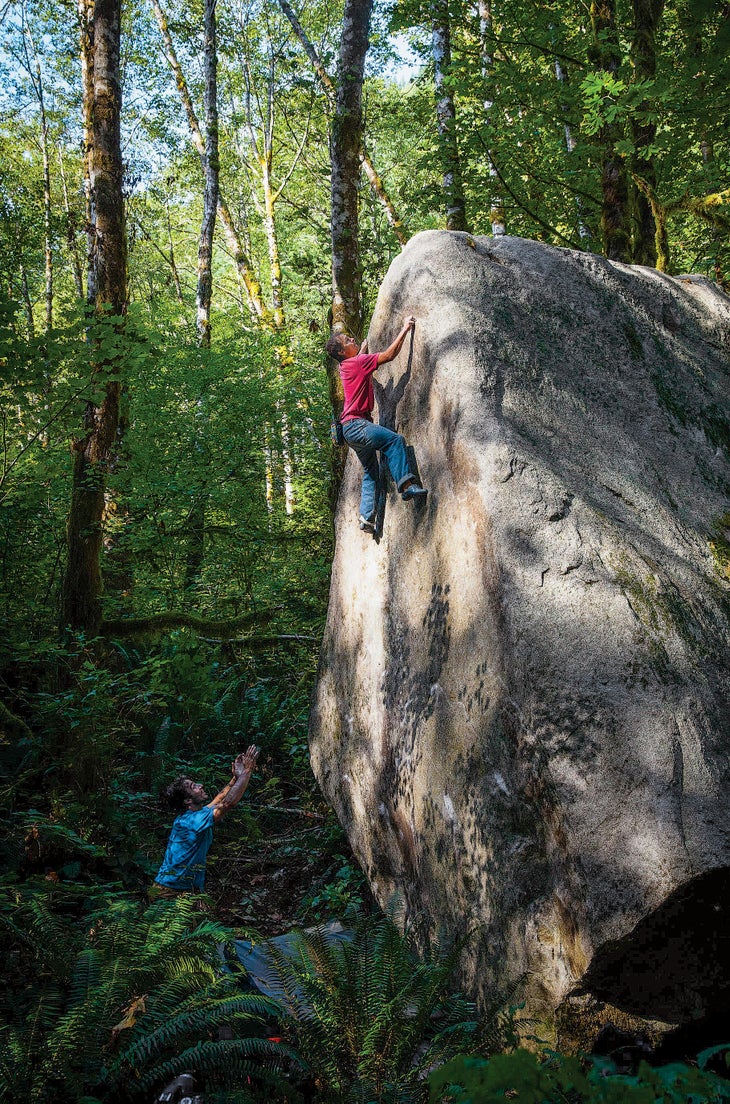 Cisneros teamed up with the Access Fund and their local affiliate, the Washington Climbers Coalition (WCC), and met with the head ranger. The park was thrilled that the climbers had been so proactive. The WCC agreed to establish low-impact climber trails to the boulders. Additionally, they offered to organize a stewardship project with both the park and the Access Fund Conservation Team, removing graffiti and litter, establishing their concern for the area and desire to be positive contributors.
Now, two pads on his back and a backpack in hand, Cisneros treads down the approach trail, his three preteen children running ahead, eager to point out the kid-sized problems that they established the previous year. This, I can see, is why Cisneros cares so much about his public lands. We live in a crucial time in history, he points out: "Educate yourself. Know what your current access issues are, know who owns the land you climb on, and know the rules for those lands. Join the Access Fund and your local affiliate. Familiarize yourself with their work nationally and in your area."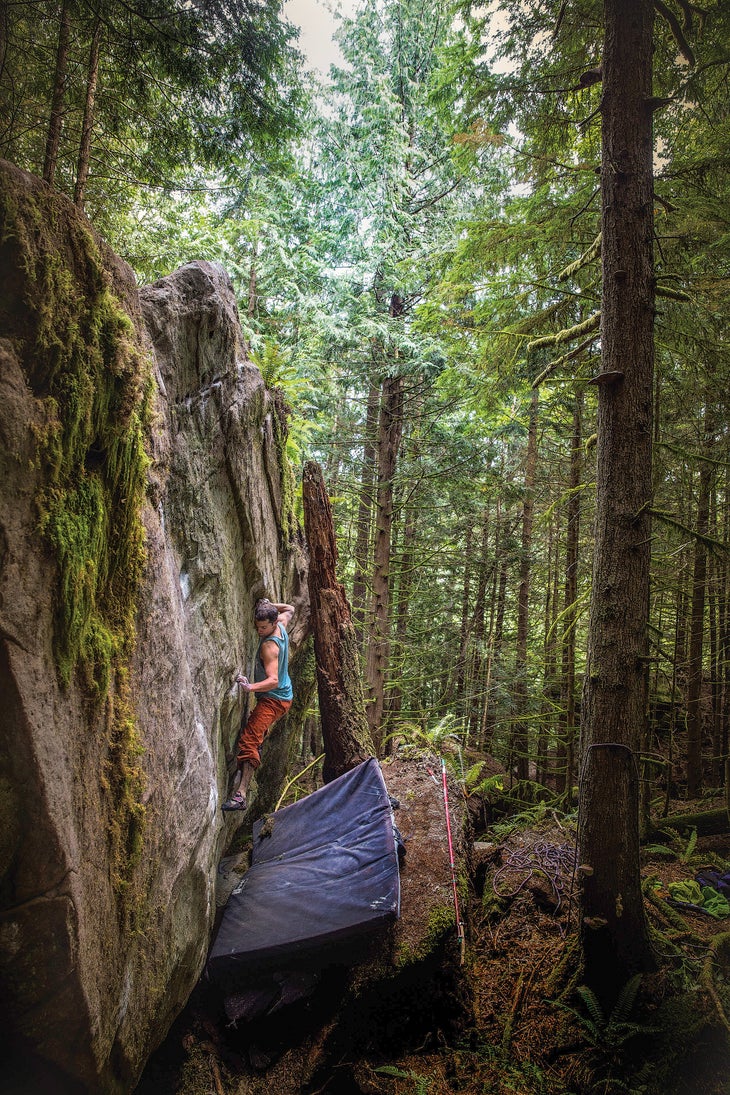 If we're careful, and committed, Cisneros's children—and our own—might one day have the chance to send his project. 
Check out the rest of our Givers series: