There's Only One Rule That Counts in Climbing (And in Life). Don't Forget It.
Stonemaster John Long recounts his time with Jeff, a one-time climbing bum and the son of an affluent family. Jeff leaves climbing and dutifully follows his family's riches, while John stays true to the only rule that counts.
Heading out the door? Read this article on the new Outside+ app available now on iOS devices for members! Download the app.
This article appeared in Rock and Ice issue 124 (April 2003).
---
"Jeff" and I climbed on and off for several summers in Yosemite back in the 1970s. We never did much. A couple of walls. We had a narrow escape at the base of Mount Watkins, when a freak summer downpour sent blocks and trees sluicing off the rounded summit—and us dashing for our lives. While we never were staunch ropemates, we were fast friends off the rocks. We'd hike, listen to music, smoke ragweed, share books, chase tourist girls and wander around and talk freely for hours, about anything that bubbled up to mind. I'd never shared such rapport, before or since, with any person on earth.
One June morning, Jeff walked over to the rescue site in Camp 4 and said, "My people are pressuring me to quit clowning around out here and get serious, and they're right so I'm going."
We shook hands. Then Jeff got in his car and motored out of the Valley for the last time. Capitol things were expected of Jeff, the first son of a prominent American family with mountains of old money.
In late summer of 2000 I received a letter from Jeff, a long, circular letter that I read and quickly stashed in a book. I figured that if I ever gathered the minerals, I might answer Jeff in one courageous burst, coming clean on some pretty sketchy personal material, which is what I thought his letter deserved at the time. No hurry—this was the first I'd heard from him in nearly 25 years.
Over the next few months, while stuck in traffic, say, or trudging up to a crag, I'd think about the letter I would never write, and about Jeff. Our backgrounds were galaxies apart, but our souls gravitated toward the same basic stuff. Jeff had a royal education that he wore awkwardly because his needs were simple as rain. While his heart was his polestar, his head could steer him grievously off course. Though cultivated and even wise in an accidental kind of way, he was happy only when he lived close to the ground. That's why I had such a bad feeling the day Jeff left the Valley. He was betraying the only rule that counts—to do what excites you.
We had a lot of catching up to do, and Jeff did his part. That I did not immediately write him back is something I will regret till the day I die. Here is his letter:
Hey John, I'm going to pick up right were we left off on June 14th, 1977. You bet, I still remember that day, and all the others. A couple weeks back I was thinking about our soaking on Watkins, so I called the mag to get your phone number. Those tight asses wouldn't give it to me, but they did pass me your address, so I thought I'd bring you up to speed on what I've been doing. Do the same if you get a chance.
Dad retired a while back, although he still sticks his nose into things, but I travel so much I let my brother Jim deal with him. Dad's fussy as ever, but decent, and Jim and I are lucky so far as the business goes. We have  an office in Singapore and another in London and the main one here in N.Y. I keep shuttling around but mostly I'm in Singapore, which I call home.
The company is going well—you have occasionally read about us—so I couldn't be doing better. If you have any spare cash I can get you in on some pretty solid offerings. I'll keep hounding you about that. Get your finances squared away and you can do anything you want. Someday I intend to.
I was curious if you ever hear anything from Gina. If you don't remember her, it was that summer those girls from the Gunks were staying in the camp next to the YOSAR site. Gina had the black hair and the attitude. I'd sure like to track her down. Can you believe that was so long ago? I blinked and I'm 47. Glad I climbed when I had the chance.
When I think about the old crew and how I now live, I start to drink too much. I never remember being puzzled in the old days, or feeling like I was living someone else's life. Not that I'd trade my life now for anything. I've got it made. It's just that sometimes I can't put much of a reason on some of the things I do. Last month I paid $67,000 to have the bathrooms in my N.Y. house redone. It sounds vulgar to write that. If you're ever in the Big Apple you'll have to swing by and take a shower. Somebody might as well use the damn thing since I'm hardly ever here. But I'm stuck here now, and will be until the middle of October, then it's back to Singapore.
Any word from the old gang? I heard somewhere that Brian is an attorney and that Wayne is a professor. I've kept up my subscription to the climbing rags all these years and read them on the plane, and sometimes one of the old crew turns up in the gossip column. I'd like to see those guys sometime. I also read about Billy and it's terrible to think I'll never see him again. He was one of the really good ones. Paul was another good one. What the hell's he been doing? And how about him slogging up Everest, what, twice now? He and I used to talk all the time about trying to climb that bastard. I got invited along the first time Paul went over with the Brits, but I'd pretty much hung up my boots by then so I took an internship in Washington. That was the smart thing to do, don't you think? I worked for a congressman friend of my dad, and on weekends I'd sneak off to the Gunks and hang out with Gina. She had a one room place there and I used to drive all the way up there and stay there with her. We'd do a few routes in the morning, then wander around the hills and go back to her place. We learned to brew beer out of a book and we'd drink home brew and talk until I had to get back in to D.C. She'd tricked out her little place with paintings and tapestries and little glassware she'd bought from flea markets and thrift stores and the like. I was always a light sleeper and I still am, but in that little shack I'd sleep like a dead man. She had a black-and-white TV with a blown speaker, and of course no sound, and we'd watch old westerns and just make up the dialogue on the fly. Gina could do all these tricky accents and speak French and a little Italian and she'd mix that in wonderfully. She had a magic, but there was nowhere for me to really go in her world, so I figured the smart thing was to just leave and put my attention where it counted. I'm sort of curious what she's been up to, though.
About 10 years ago I got married, but that failed for a hundred reasons. We never had kids and that's just as well. On paper it all looked great, and I liked her. She had the polish and I had the muscle and we balanced each other out for a while. It's not like we fought or anything, which might have helped. I don't know quite how or why, but the whole thing just fizzled out. We still talk now and again, or try to, but I never have much to say to her. I don't think I ever did. She's part of the New York scene which includes some great folks into considerable things, but I've always felt left out in that bunch, even though I'm in it.
But get this: Since I'm stuck here in N.Y. I started back at a climbing gym near our office. I hadn't had a pair of rock shoes on for decades. Things have sure gotten elaborate since I last climbed. Anyhow I'm having a blast in that gym, and I'm starting to crank OK, but I have to practically use an entire roll of tape to keep from blowing a cable.
I suppose deep down I started going to the gym hoping to see Gina, which is silly, I know. Of course, she's never shown up. I've considered looking her up and I've been on the web a hundred times, ready to put in a search, but I'm not sure what I'd say to her now. I guess the smart thing is to just let it go. I'll be back in Singapore in a matter of weeks so I know I'd be charging down a dead end anyway.
I guess it's foolish to think you might get out here in the next month, even if I sent you a first-class ticket. But you've got a friend out here with an awfully fancy bathroom, so if you're ever inclined to get out this way we'll do whatever the hell we want to. For that matter, if you're up for it I'll fly out to L.A. This weekend I guess I'll head up to the Gunks, but after that I can get out your way anytime in the next three weeks. So let me know.
I shouldn't talk about myself any longer, but I'd sure like to hear from you.
Your old Valley friend,
Jeff
When Jeff's letter fell out of that book last month, I cursed out loud and dove onto my computer. I'd conveniently forgotten about the letter because I lacked the sack to respond to it in kind, and in so doing I'd overlooked the fact that the New York office of his family's shipping business was in Tower One of the World Trade Center. It only took a minute to find a web site listing the victims of 9/11, and Jeff was on that list. In a matter of days after Jeff sent me his letter, a million tons of rubble covered a lot of issues that will forever remain unfinished.
It took me several weeks and a dozen phone calls to get an address for Gina, who was living in the Gilbert Islands and working for the Peace Corps. I sent her Jeff's letter because I though she should know.
---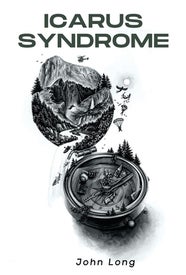 Longtime Rock and Ice and Climbing contributor John Long, one of the original Stonemasters, is perhaps best known for his first free ascent of Astroman and first one day ascent of the Nose of El Capitan. He is the author or editor of over 30 books and the recipient of the American Alpine Club Literary Award. You can purchase his latest book, "Icarus Syndrome," published by Di Angelo Publications here.