The Wright Stuff: A Question of Risk
Heading out the door? Read this article on the new Outside+ app available now on iOS devices for members! Download the app.
This article originally appeared in the August 2015 issue of our print edition. 
In a little over a year's time I've lost my two biggest climbing mentors to wingsuit proximity flying. Earlier this year, I paid tribute to my good friend Sean Leary who failed to clear a ledge while BASE jumping in Zion National Park (August 2014). Now, Dean Potter, who I looked up to and in many ways modeled myself after, died along with his friend Graham Hunt while trying to clear a gap in a flight off Yosemite's Taft Point this past May. I got the soul-crushing news over the phone from Alex Honnold, who informed me that it wasn't official because the bodies hadn't been recovered yet, but that Dean and Graham hadn't returned from their jump and most likely had perished. Tears immediately blurred my vision.
A lot of us close to Dean thought he was going to be the one who got away with it, pushing right to the edge but surviving to a ripe old age. His death caused a wash of depression like I'd never felt. Perhaps it was a tipping point of sorts, the cumulative effect of losing too many friends and climbing partners. I felt not just the sadness of losing Dean, but of losing some of the most inspiring people I've ever known. It was emotionally pulverizing.
Jose Pereyra, with whom I climbed my hardest first ascent in Yosemite on the Sentinel, died in El Potrero Chico, Mexico, when he pulled off a huge flake and it crushed him. My friends Micah Dash, who I worked with on YOSAR and climbed with extensively in Indian Creek, Jonny Copp, and Wade Johnson were swept away in a massive avalanche on Mt. Edgar in China. Erica Kutcher, who I dated for a time, was crushed by icefall while on an expedition to the Karakoram. Roberta Nunes, who embodied passion for climbing and life and was to be married to Sean Leary, died in his arms after a car accident, and Sean died last March. And now… Dean. Fuck.
I met Dean in 1998, the year that I moved into my truck and dedicated myself to climbing full-time in Yosemite. At that time Dean was a dirtbag nobody living in the YOSAR site and driving around in an old beat-up van that said "Salty Pea" on the side of it. But even then he was a larger-than-life climbing character unlike anyone else I have ever met. He quickly became my idol for his bold solos and speed climbs, but he also became my brother and climbing partner, as well as a mental and spiritual coach of sorts. Dean had this truly unique ability to look past the accepted conventions of climbing, and the human condition for that matter, to see new possibilities. Dean was a visionary.
Dean's spirit had reached so many that his death was one of the biggest stories in the media, and Time magazine reached out to me to write a tribute. Their audience is obviously much more general and likely unaware of how important his athletic feats are to us, so I focused on how Dean helped me personally.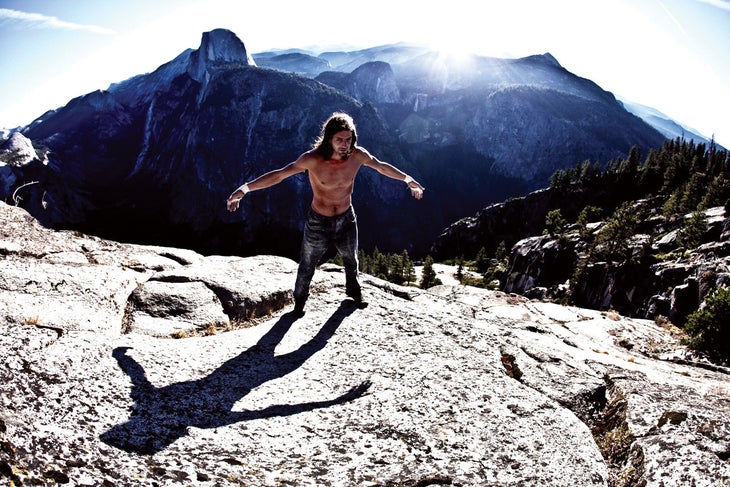 My favorite lines: I don't know where I would be without Dean. I have always been a little insecure, and during the formative years I spent climbing with Dean, he consistently believed in my potential more than I did and had this philosophy that eventually wore off on me, that our attitude creates our reality, that the first step toward achieving a monumental dream is to believe it is possible. I owe to Dean one of the greatest gifts I have ever received: the ability to believe in myself.
Being close to someone who loses their life unexpectedly, especially when that loss is publicized in mass media, invites commentary from people who are aware of the tragedy but far separated from it. I endured the classic responses of "at least they died doing what they love" and "I'm sorry for your loss."
Small talk about Dean's death with people I barely knew was uncomfortable, but it was about to get worse. I had posted a news link on my Facebook page, along with this comment: "Dean was one of my original climbing mentors, and he taught me that if we let go of the perceived limits of convention, we can go huge. He was always unabashedly himself, and this is something we all should strive to embody." The post traveled far beyond the reaches of my immediate social network, and soon I had hundreds of comments, many touching, but half of them were unbelievably callous and judgmental. People suggested it was a form of suicide, that he was a selfish, law-breaking idiot who got what he deserved. At first I tried to do battle with these people, defending Dean's life and the way he died, but it was like a game of Whack-A-Mole.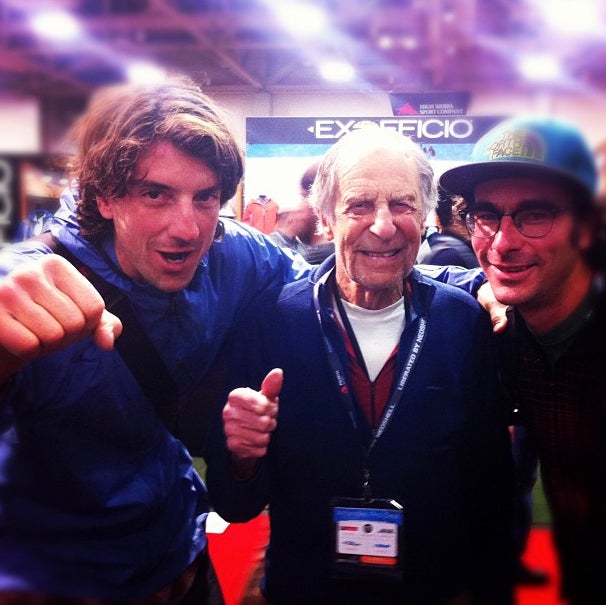 I lost my faith in humanity a bit, and I called Honnold for a chat.
I lamented the fact that Americans tend to be too averse to risk and biased against those who they believe take risks unnecessarily. "There's no one right way to live," I said. "We need people like Dean to push the boundaries." Dean's life rubbed uniquely against the fabric of a very accepted paradigm in American culture that we should all get a 9 to 5 job, have a family, play it safe, and die old; I think Dean's death made the jaundiced general public question the way they themselves live. Perhaps Dean enjoyed a fuller, richer life in his 43 years than these Internet haters ever would.
"Fuck those people. They have no right to be posting that kind of stuff where his friends and family might read it," Alex said, trying to cheer me up. Alex was having a tough time with Dean's death as well, and it was hard to ignore that there are some parallels between them. Looming over both of us was a dark, undeniable "What if I die young, too?" that went unspoken. Our phone conversation turned to risk assessment and management.
"I heard a statistic that one out of eight proximity fliers died last year," Honnold said.
I made the conscious decision years ago that despite the appeal, and even though my best friends and mentors were loving it, BASE jumping was too scary and too risky. "Odds-wise, soloing has to be miles safer," I reasoned. "Everything happens so much slower, and you aren't as reliant on your equipment; proximity flying has to be the most dangerous sport in the world."
"I kind of hate this risk conversation," Alex responded glumly.Whether we liked it or not, Dean's death was forcing introspection.
"Before I started paragliding, I looked at the published fatality and accident statistics and made a conscious decision that the risk was worth the experience. I might break my back or die, but the odds say I probably won't," I told Alex and also myself. "I mean it's way safer than BASE." Alex's silence over the phone belied his discomfort, like if we talked about risk too much it would pollute or ruin his love for soloing.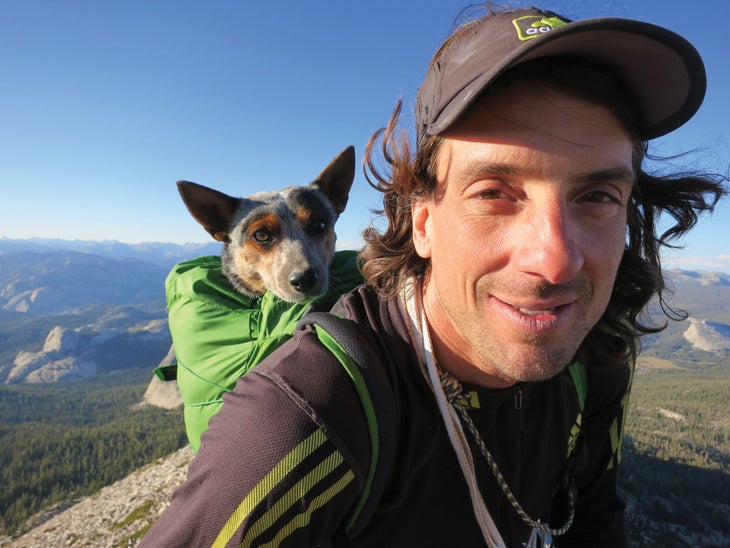 So was living as Dean did worth the price he paid? I ask this not in any philosophical way about what you think is best for humanity, but to Dean specifically. His is the only opinion that matters here, and the one that no one seems to be talking about. I am confident that Dean would have answered, "I wish I could have stuck around longer, but yes, it was worth it." On the other end of the spectrum are people who die old, miserable, and unfulfilled, and I would suggest they suffered the ultimate risk: that of never risking anything.
I love you and miss you, Dean. In my opinion, you did it right.
Cedar Wright is a contributing editor for Climbing. He's a professional climber, filmmaker, and world-class goofball who resides in Boulder, Colorado.