Trail Blazer: Nepal's First Female Mountaineering Instructor
Pasang Lhamu Sherpa Akita proves what's possible when you follow your heart
Heading out the door? Read this article on the new Outside+ app available now on iOS devices for members! Download the app.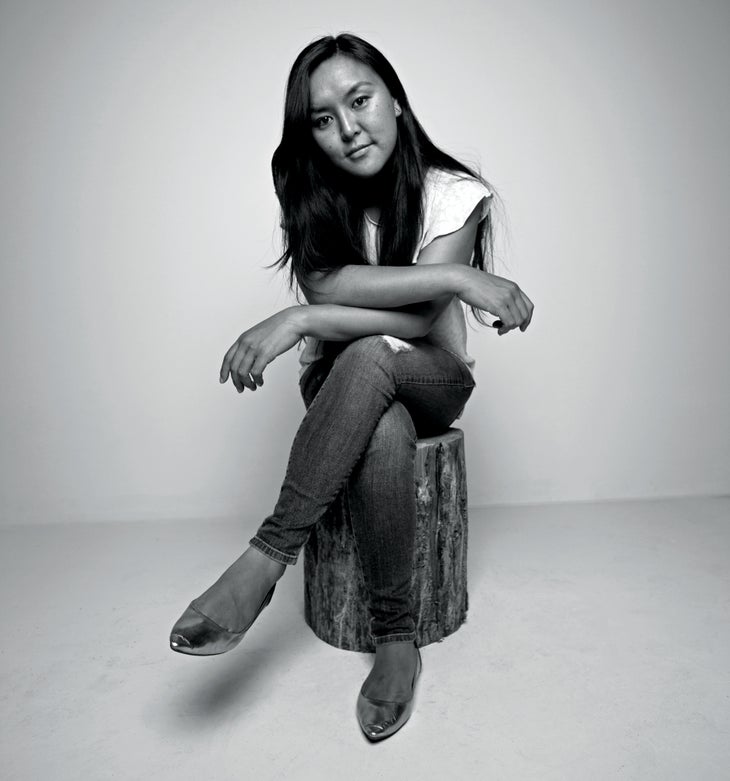 On July 26, 2014, after 16 hours of pushing upward, Pasang Lhamu Sherpa Akita, Maya Sherpa, and Dawa Yangzum Sherpa became the first Nepali women to summit the infamously dangerous and unpredictable K2, a 28,251-foot peak that straddles the border between Pakistan and China.
On average, the Savage Mountain kills one out of every four climbers who brave its slopes. Only 18 of the 376 successful climbers have been women, and it's no surprise that Pasang is one of them. Growing up in Lukla, a small village perched on a hillside in the shadow of Everest, Pasang can't recall a moment in her life when she wasn't infatuated with the peaks towering outside her window. With her hometown acting as a major stop on the path to Everest, Pasang watched uncles, cousins, neighbors, and foreigners stream through her village en route to climb the mighty mountain, and she wondered what it held for her. But she knew her options might be limited.
"Climbing mountains as a profession was still considered a man's job," Pasang said. "People discouraged me, saying that earning money and supporting family was a man's role." At 15, Pasang, whose father died when she was a small child, lost her mother to illness, so she had to step into the caretaker role for her six-year-old sister. "I had to be strong for both of us. I almost quit school, but it was always my mother's hope that I finish, so I stayed," she says. "Plus, climbing was always my dream so I pushed forward."
It wasn't adventure, fame, or a way to make money for Pasang. She felt a pull that had deep roots in her soul. "I have always loved mountains. They are extremely fair. They don't differentiate whether you are a man or a woman," she said. "I feel a great sense of freedom up there…quite different from how my society imposes so many rules, especially on women." It wasn't really acceptable for women to work as Sherpas, guides, or mountaineers. Instead, women typically become homemakers or pursue more traditional careers like nursing or teaching.
After losing her mother, Pasang and her sister moved to Kathmandu where they lived with family. Upon finishing high school, Pasang started taking mountaineering classes, and because she knew Spanish, she landed an assistant trekking guide job that helped support her sister. When she was 19, Pasang became one of the first students at the Khumbu Climbing Center, a program started by renowned alpinist Conrad Anker and Jennifer Lowe-Anker that offers formalized, world-class training for Nepali climbers and guides. "Conrad and Jenni are not only amazing climbers but also human beings full of compassion and generosity. They always give back to climbing societies in Nepal," Pasang said. "This inspired me to do the same."
As she developed as a mountaineer, Pasang noticed something was missing. "We live amidst some of the planet's most impressive mountains," she said. "I felt Nepali women should be part of this integral part of our culture." Pasang helped pave the way by becoming Nepal's first female mountaineering instructor at age 21. "It was difficult to choose this profession because it was all men, especially in our culture, since daughters are supposed to stay home, get married, and take care of the family. I often wondered: Am I doing the right thing? I had seen a lot of women climb Everest, but never seen any women guiding," she said. Many colleagues warned that she should get it out of her system before she married because that would be the end of her career. She married five years ago and continues guiding around the globe with support from her husband. "I'm married. I'm a good wife and sister, and I still do what I love. This makes all the effort and discomfort worth it."
Bigger, more challenging objectives started calling to Pasang. In 2007, at age 22, she summited Everest, as well as other formidable peaks, and then started hatching plans with climbing partners Dawa and Maya—two other Nepali women Pasang had met separately in training—to tackle their lifelong aspiration of climbing K2.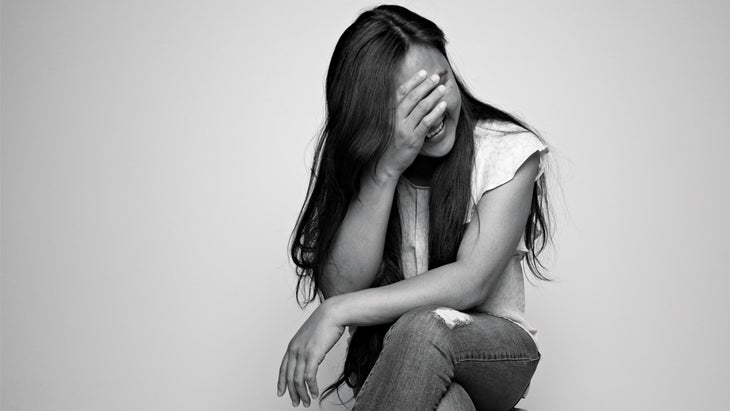 "K2 is different…more dangerous and more difficult than Everest. Its weather is more complicated. Its reputation as 'the mountain of all mountains' drew us," Pasang said. The fact that very few women had summited—none of them Nepali—sweetened the deal. "It took a long time to make it happen, but we wanted to share this moment atop K2 together, as a team of women, all of us married, to promote women in adventure and to send the message that women can do it—be married, have families, and still climb."
In June 2014, the trio set off under the banner "Women Climbing for Climate Change" using their journey to shed light on how melting glaciers, fluctuating snowpack, and shifting routes (all changes the women have experienced firsthand) directly affect mountain communities. "We aren't experts on climate change, but we've seen it: glaciers melting, water drying up, villages moving because they don't have water… I think even the local people don't understand what this means for them, so we wanted to attract attention so they'd start to realize how it's affecting us directly."
The final push of the grueling 50-day expedition was a week spent climbing 11,000 feet from advanced basecamp to the summit via the Abruzzi Spur (South East Ridge). They moved between four camps via mixed routes, exposed rock, a 50-meter offwidth (House's Chimney), technical ice, and snow slogs. The summit push was 2,100 feet of sustained climbing, including an infamous 300-foot couloir known as the Bottleneck and a sketchy traverse over steep, wind-packed snow. The team's crampons became so dull that they wouldn't stick in the ice of the Bottleneck.
"At the top…I was so emotional. [We were all] crying…I was too happy to talk," she said. But the celebration didn't last long. When news of the women's summit reached the larger climbing community, critics claimed they couldn't call it an "all-women's summit" because male Sherpas had supported them. "Everyone who climbs big mountains relies on a team of porters or Sherpas," Pasang said. "We just did what's normal in mountaineering…. We would like people to recognize us as the first women's team to summit K2, rather than the first 'all-women's' team."
Nine months later, Pasang and a client were recovering after successfully summiting Lobuche (20,075 feet) and enjoying hot tea an hour from Everest Basecamp when the ground trembled violently. Pasang ran outside to see what was happening, but quickly retreated when a cloud of snow barreled toward the teahouse. Once it was safe, she ran straight toward the chaos, passing the hundreds who were running away.
"I saw so much death and destruction," she said. On April 25, 2015, a magnitude 7.8 earthquake struck Nepal and triggered massive avalanches on Everest, causing countrywide landslides and building collapses that left 21,000 injured, 8,800 dead, and 2.5 million people homeless. She spent the next day helping the injured, coordinating evacuations, and retrieving bodies. When she took her clients back to Kathmandu, she saw the breadth of the damage. "Everybody was sitting outside on tarps; roofs were collapsed. People were scared to go inside," she said. Only a year before, while waiting to begin an unsupported, all-female climb with partner Melissa Arnot, Pasang had witnessed the tragic avalanche on Everest that killed 16 Sherpas, including close friends. "God spared me more than once," she said. "I was given a chance to live for a reason."
Two days later, she and her husband began bringing necessities like tarps, food, and first aid supplies to nearby villages before shifting to remote alpine communities like Laprak, a village less than 10 miles from the quake's epicenter. Landslides and tremors destroyed every home and washed out trails, severing ties to the outside world. Residents found themselves displaced; those young and able enough fled a few thousand feet uphill for fear of aftershock-triggered landslides. Pasang hired porters and other locals to ferry supplies in, creating financial opportunities for those whose only source of income had just destroyed their homes. Money was donated by Pasang's friends around the globe—most of whom she met while climbing, and the team was able to deliver blankets, mattresses, and food, in addition to establishing a temporary shelter and a health camp.
And the 31-year-old is just getting started. She is creating a foundation to provide education for Nepali women and girls. "Education will open the door on many opportunities that would otherwise be shut for them. This objective keeps me moving forward."