Why Do Climbers Free Solo?
In a new book, Jeff Smoot, author of "Hangdog Days," launches an encyclopedic investigation into free soloing's history… and why we do it.  
Heading out the door? Read this article on the new Outside+ app available now on iOS devices for members! Download the app.
Jeff Smoot begins his latest book by describing a moment in the mid-1980s when his life nearly came to an end. Back then Smoot was one of America's strongest climbers; he wasn't uber-elite like Lynn Hill or Todd Skinner, but he was deep in the scene, a regular contributor to magazines like Climbing and Mountain, strong enough to send routes near the top of the grade scale, and solid enough to go tandem soloing with the likes of Peter Croft. Counterintuitively, however, it was these exact facts—that he was strong, that he was solid, and that other people seemed to know it—that nearly killed him.
He was out soloing one day in Leavenworth, Washington, when Peter Croft, to Smoot's astonishment, "started up behind me, climbing directly below me as I pulled through a 5.10 crux. If I had fallen, I would have knocked him off the wall. My ego swelled. If Peter Croft had that much confidence in my ability, I must be pretty good."
That same afternoon, bolstered by his experience with Croft, Smoot redpointed a gently overhanging 5.12 crack with ease—so much ease, in fact, that another friend jokingly said, "You could solo it."
The remark haunted Smoot. "That night I drew up a diagram of the crack in my journal and wrote detailed notes describing each jam, each foothold, each sequence of moves. It became an obsession. You could solo it became You will."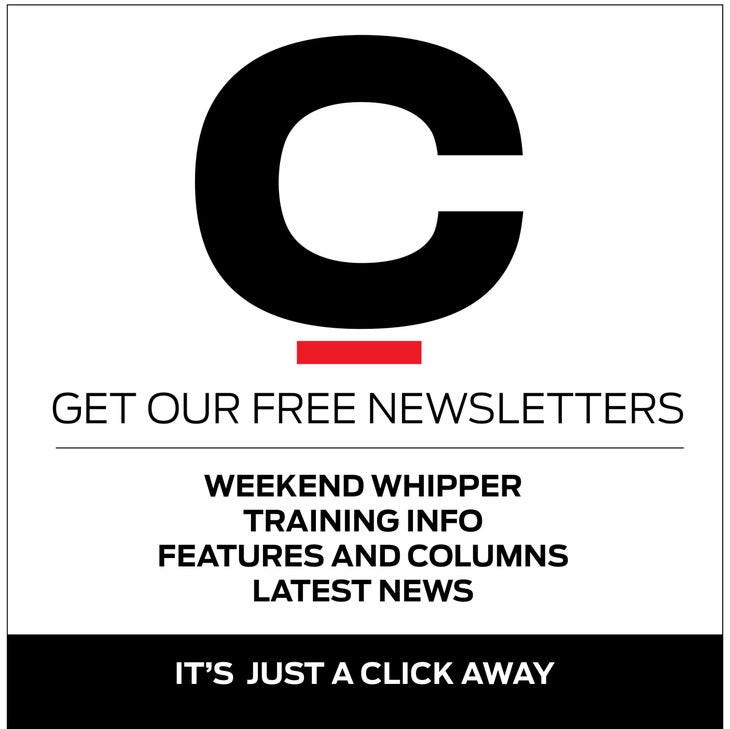 So he tried it. And shortly after passing the point of no return, the point at which the moves he'd executed were too hard for him to downclimb, his foot slipped. He swung away from the wall but managed to hold on and snipe his feet back on the footholds. Having no other option, he continued upward—only to have his feet cut yet again. This time he barely held the swing.
When he topped out, he felt ill. "The stark reality of what I had just done overwhelmed me. I had gotten away with something, barely pulled it off. I realized, with absolute clarity, that if I didn't quit free soloing, I was going to end up dead at the bottom of a cliff."
Within a year Smoot "got married, started a career, had a kid." But then? Well, then he found out that "it's hard to quit. It gnaws at you." Just a few years after ostensibly quitting forever, he found himself regularly free soloing once more.
But why? Why wager your life against a piece of rock? Why risk leaving your kids without a parent? Why does "the impulse to climb rocks without a rope" constitute, for so many climbers, "the strongest [impulse] in their life"?
These are the questions that Smoot explores in his encyclopedic second book, All and Nothing: Inside Free Soloing, recently released by Mountaineers Books. 
---
As in his previous book, All and Nothing contains elements of a memoir. But unlike Hangdog Days, the short memoir sections here function as decoration in a wide-ranging and painstakingly researched investigation into free soloing's history, psychology, philosophy, morality, and cultural significance.
The result is both fascinating and exhaustive.
In addition to covering nearly every famous (or accidently infamous) modern soloist*, Smoot's inquiry brings us to the world's oldest known rock climb (the Thamudic Route on Jebel Rum, in Jordan's Wadi Rum) where the presumed first ascensionists, presumably free soloing, "carved their names into the rock more than two thousand years ago." He takes us to St. Kilda, in the Outer Hebrides, where the endemic community of "bird snatchers" often roamed ropeless up and down the sea cliffs, gathering the puffin eggs that played a crucial role in their diets. He describes climbing's ritualized role on the island of Rapa Nui, a.k.a. Easter Island, where climbing (alongside other feats of bravery) replaced clan warfare as a way of electing tribal leaders. He walks us through the role of soloing from mountaineering's golden age in the late 18th century to the early decades of the 20th century, introducing us to folks like Walter P. Haskett-Smith, who "viewed climbers who used ropes and equipment as incompetents," and Georges Whinkler, who was perhaps the world's first trust fund climbing bum, and Austria's Paul Preuss, who was "a genuine madman," according to his rivals, and "viewed pitons as unnecessary, even for safety, and as cheating when used as aid." (After Preuss helped kick off the great piton debate of 1911, he fell "victim to his own theories," as a German paper put it, taking a thousand-footer off the North Ridge of Mandlkogel, in Austria.)
And that's just part one of a five-part book.  
*Does he write about Alex Honnold? Check. Peter Croft? Check. Dean Potter? Henry Barber? Steph Davis? Michael Reardon? Russ Clune? Mark Twight? Marc-André Leclerc? Hazel Findlay? Jimmy Jewel? Dan Osman? John Long? John Bachar? Basically everyone else? Check, check, check, check, check. (Etc.) 
In later sections he writes about sociologist Stephen Lyng's "edgework" theory, which explores the relationship between self-sufficiency and risk-taking and "the feeling of alienation brought about by dull working conditions stemming from class immobility." Quoting climbers like Mark Twight and Margo Talbot, he writes about why exactly most free soloists "will tell you that the ability to control fear, to control their emotional response to it… is at the core of why they climb, and why they free solo." He analyzes the drive to risk your life through the prism of Mazlow's hierarchy, which states that once basic human needs like food, water, and shelter are met, other less tangible needs like belongingness and self-esteem begin to feel fundamentally important. And he writes about the relationship between risk-taking and Mihaly Csikszentmihalyi's concept of "flow," which in turn has roots in samurai warrior culture—a tradition that influenced climbers like Dan Osman and Alex Honnold and Arno Ilgner (author or The Rock Warrior's Way).
---
Smoot's encyclopedic impulse, while certainly educational, also serves as a distancing process. Whereas the narrative of Hangdog Days was ultimately tied together by the various characters engaged in—or trying to inhibit—the quest for 5.14, All and Nothing has no such simple structure; instead it's a sweeping (some might say disordered) survey of free soloing and free soloists and people who've written about or studied the practice. The book is chock full of amazing anecdotes, insightful quotes, and a wide variety of conflicting opinions about why people solo and whether it's right and how the pursuit's effects extend beyond the participants themselves, impacting family members, friends, and impressionable members of the next generation. Yet the book ultimately feels more like a collage than a narrative, more like an introductory textbook (oh the pop quizzes one could make!) than an intentionally literary inquiry of the sort that might convince someone to feel one way or another about the practice.
Don't get me wrong, though. This isn't necessarily an indictment. In fact, Smoot is kind of the anti-Malcolm Gladwell in a very refreshing sense; his book is not a neat collation of stats and stories in support of a premeditated and minimally considered thesis. Instead, he seems to have no thesis—no stance he's trying to prove—other than to honestly and exhaustively ask why the act of risking your life in order to climb a rock can mean everything to the people who do it while also—objectively—meaning absolutely nothing.
Rather than engaging in defense or condemnation, Smoot just gathers the data, the anecdotes, the disparate slew of opinions about the sport, and gives the patient reader room to evaluate their own feelings. He doesn't stray from recording the grisly ends that soloists sometimes meet (he writes about literally dozens of soloists who've fallen; some walked away unscathed; others never walked again; others died). Nor does he avoid celebrating the value that so many soloists take from the act, despite his acknowledgement that reporting on soloing's life-affirming aspects might convince more people to take up the practice. Smoot consults the work of researchers who believe that soloists solo because they're depressed and broken, pouring through climbing's history (and his own) to support this fact. But he also consults researchers who argue that soloists solo because they know, however intuitively, that this type of flow-state mortal awareness enriches their lives, and he finds instances from his past (and climbing's history) that support this too. He profiles fathers who don't quite know how to talk to their kids about soloing. He profiles soloists who fell, lived, and regret it—just as he profiles soloists who fell, lived, and got right back on the horse.
Surveys, as a structure, come at the expense of depth. As I read All and Nothing, I was delighted by the diversity of stories and opinions I encountered. But I also found myself wondering whether a more focused investigation might have yielded a more satisfying and less frenetic inquiry than this one, in which dozens of soloists and writers and psychologists each receive one- or two-page treatments. But I am still very happy to have read it.
All in all: A fascinating and maniacally thorough inquiry that mistakes breadth for depth but nonetheless serves as an excellent resource for anyone interested in the history and psychology of free soloing.