Climbing Magazine Gallery 222-227
Heading out the door? Read this article on the new Outside+ app available now on iOS devices for members! Download the app.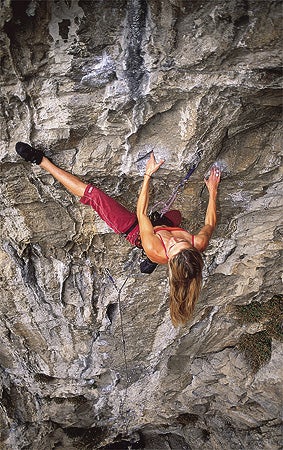 Mariona Marti getting burly on Mutante (5.13c), Los Vados, Spain © Photo by David Munilla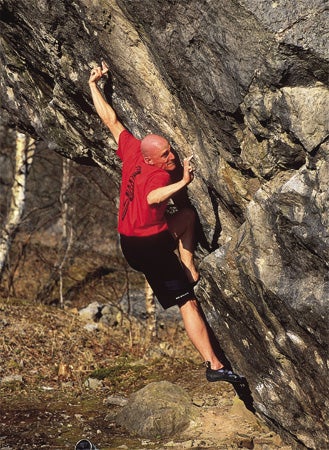 John Gaskins about to explode on Shallow Groove (V11), Trowbarrow, England © Photo by David Simmonite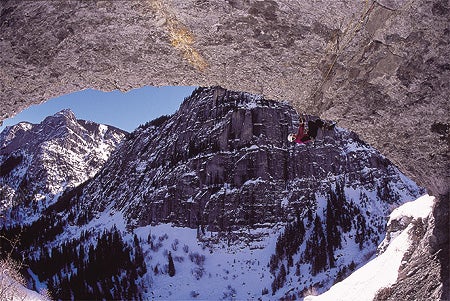 Sven Krebs in search of ice on his route Troglodyte (M9), Ouray, CO © Photo by Jared Ogden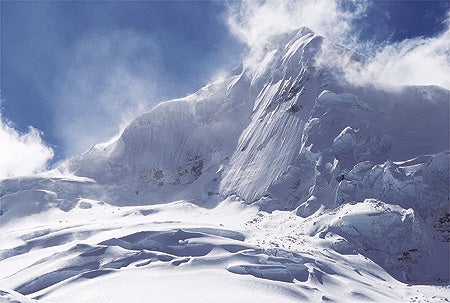 Light weather moving past Toqllaraju (20,113 feet), Cordillera Blanca, Peru © Photo by Wade McKoy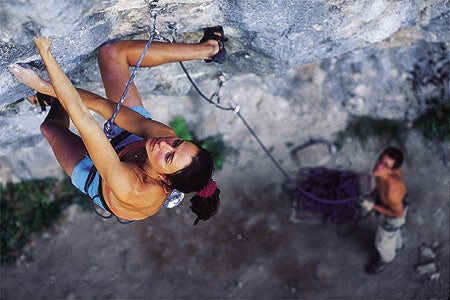 Steph Davis throwing down solid moves on the Rifle, CO, classic Vision Thing (5.13b) © Photo by Jimmy Chin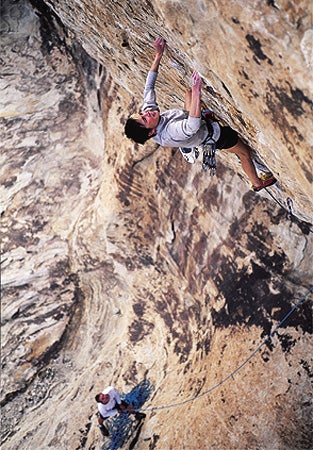 Liv Sansoz follows the battle plan on Keep Your Powder Dry (5.12b), Red Rocks, Nevada © Photo by Mike Landkroon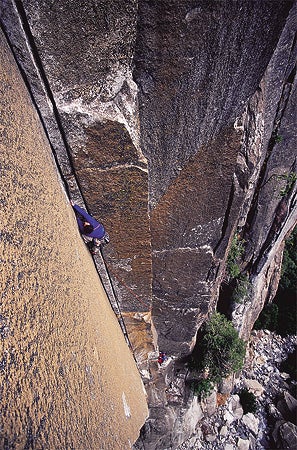 Sean Jones gets physical on the 5.10a third pitch of The Gates of Delirium, Yosemite, CA © Photo by Shawn Reeder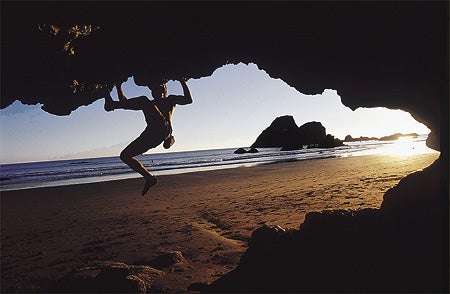 Eric Chemello works an unnamed, ungraded traverse at the Houda Point Sea Caves, Humboldt, CA © Photo by Bennett Barthelemy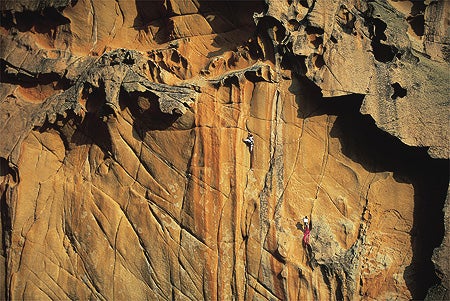 Arnaud Petit and Stef Bodet savor Mediterranean granite on the 5.12d fourth pitch of Delicatessen, Aiguille de Bavella, Corsica © Photo by Pascal Tournaire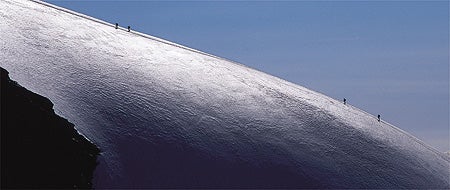 A group of unknown climbers plug up the Grade III South Ridge (5.4 AI 2) of the Rateau, Ecrins Range, France © Photo by Sebastien Constant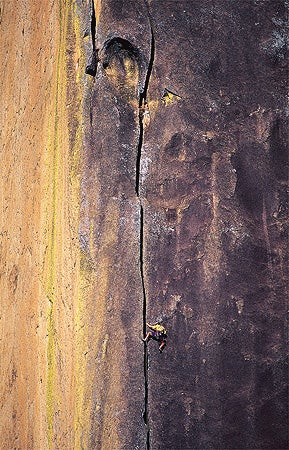 Madagascar affords Arnaud Petit the opportunity the shimmy up the streaking Rain Bolto (5.10+) © Photo by Arnaud Petit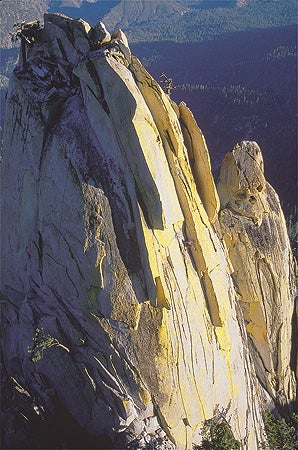 With a Slight of Hand (5.10b), Cheryl Albrect mounts the Sorcerer's Needle. Needles, CA © Photo by Kennan Harvey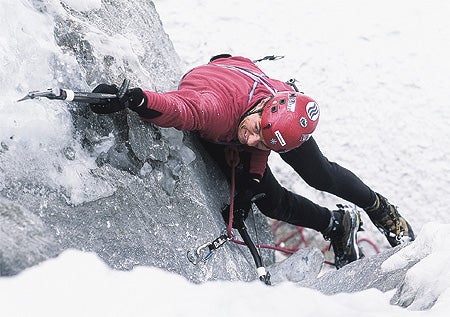 David Rowtzel tips a pick into Secret Probation (M7 WI5+), Vail, CO © Photo by Scott Cramer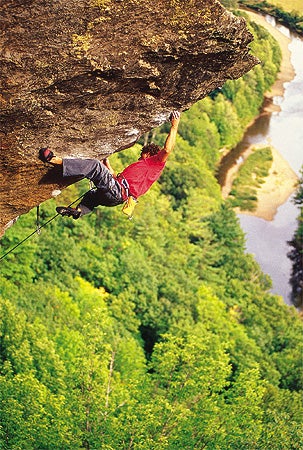 Joe Kinder hunts out the Predator, (5.13b) at Rumney, New Hampshire © Photo by Tim Kemple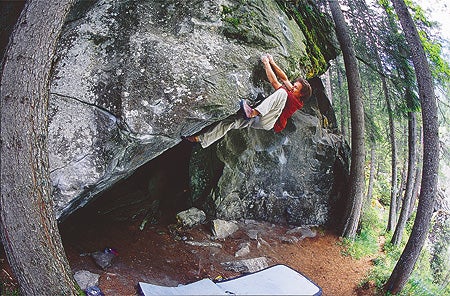 The "Magic Wood" of Switzerland's Avars valley is ground zero for cutting-edge European bouldering. Thomas Steinbrugger sends the V12 Astronautenfieber © Photo by Beat Kammerlander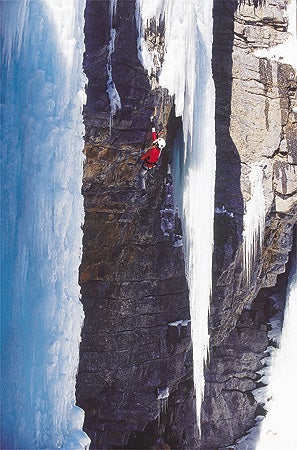 Ines Papert spent last season storming the World Cup circuit, and still found time to redpoint Whiteout (M10), Isenfluh, Switzerland © Photo by Eder Rainer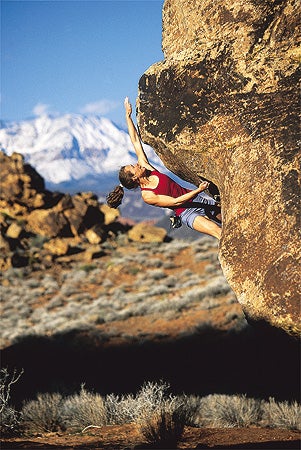 Mo's Valley may be Joe's Valley's redheaded step-cousin but it's still home to some of Utah's sweetest sandstone bouldering, as Lauren Lee finds on this unnamed V6 © Photo by Jorge Visser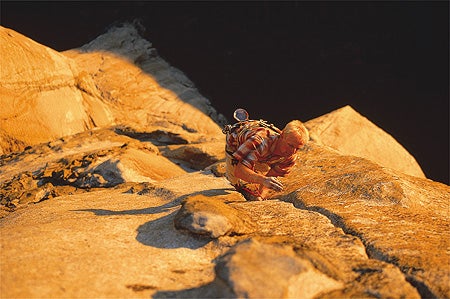 Rob Miller shadow boxes El Cap's evening light on Freerider, Yosemite, CA © Photo by Andrew McGarry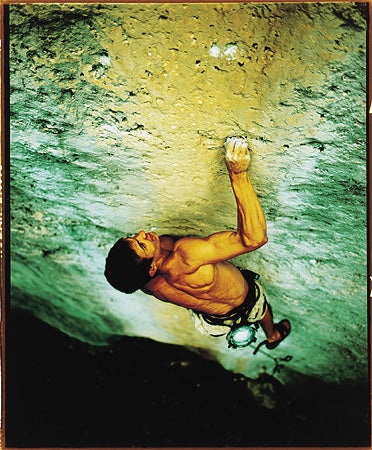 Matt Wendling gets intimate with his route Sky Pilot (5.14a), Tensleep, WY © Photo by Bobby Model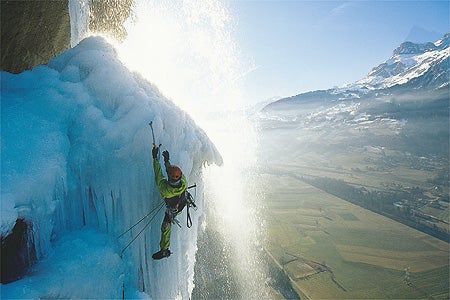 Francois Damilano experiences the "cascade" on Cascade de l'Arpenaz, as the sleepy village of Luzier, France, watches © Photo by Pascal Tournaire
Climbing Magazine Gallery 222-227
Photos from David Munilla,David Simmonite, Jared Ogden, Mike Landkroon, Wade McKoy, Tim Kemple amd more.