Flash: Climbing Photos From Yosemite, Virginia, Utah, and More
Heading out the door? Read this article on the new Outside+ app available now on iOS devices for members! Download the app.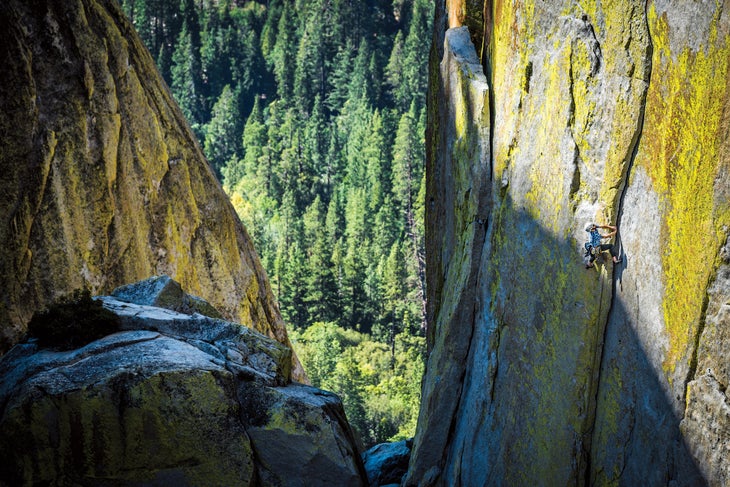 Climber: Patrick O'Donnell
Route: Atlantis (5.11+)
Location: The Needles, California
This well-known and aesthetic four-pitch trad route gained its reputation as a classic for being steep, sustained, and full of powerful laybacks on excellent flakes—similar to how one could describe all the climbing at the Needles. The formations in the area, which is in the southern Sierra Nevada along the Kern River valley, are huge spires of high-quality granite that glows with streaks of fluorescent, yellow-green lichen. Randy Leavitt and Tony Yaniro established Atlantis in 1981, a few years after Fred Beckey and other locals started exploring the area in the 1970s.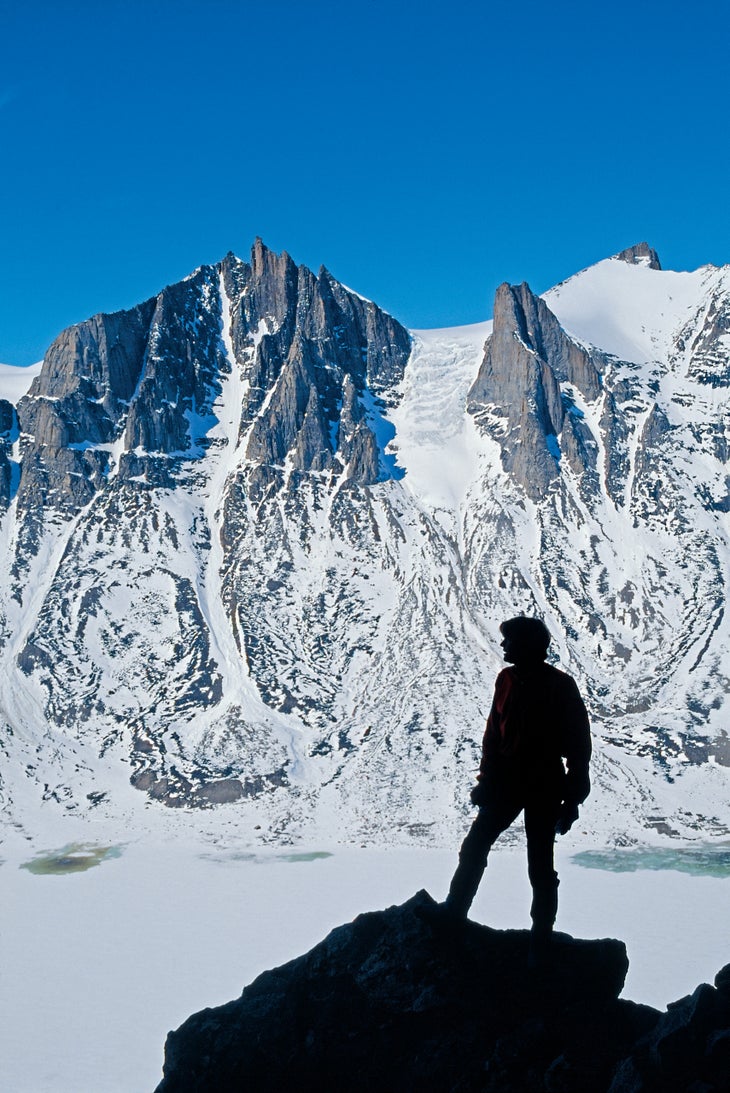 Climber: Alex Lowe
Location: Baffin Island, Canada
More than 16 years after they were buried in an avalanche on Shishapangma, Alex Lowe and David Bridges' bodies have been found. On April 27, 2016, Ueli Steck and David Goettler found the ice-covered remains of the two climbers while acclimatizing for their own ascent on the south face of the 26,291-foot mountain. Goettler called Conrad Anker, who survived the same avalanche and was in Nepal with his wife and Alex's widow, Jennifer Lowe-Anker, and the bodies were confirmed as Bridges and Lowe. Known for his spectacular strength and endurance, Lowe (nicknamed "Lungs with Legs") had first ascents in Antarctica, Baffin Island, Alaska, Nepal, and all over the U.S. Jennifer released a statement via The Alex Lowe Foundation, saying, "Conrad, the boys, and I will make our pilgrimage to Shishapangma. It is time to put Alex to rest."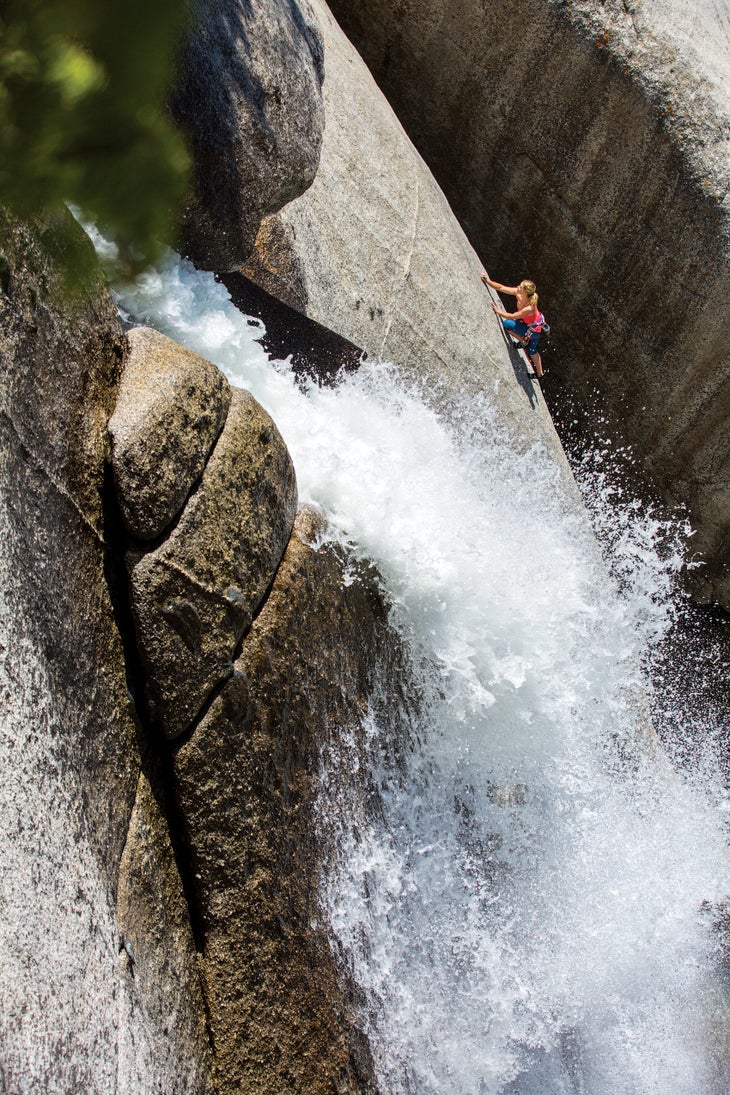 Climber: Caroline Gleich
Route: Bring Lemonade (5.7)
Location: Bells Canyon, Utah
"Bells Canyon is the ultimate urban adventure escape," says professional ski mountaineer and adventurer Caroline Gleich. Located in the Lone Peak Wilderness of the Wasatch Mountains, Bells Canyon is right outside Salt Lake City and has tons of rock—some great, some not so much—but it sees far less traffic than neighboring Little Cottonwood Canyon thanks to the fact that there's no road running through it, and it's at least an hour-long hike to get to any of the climbing. This scenic route starts as an easy slab characterized by smooth granite and then continues up into a plethora of edges and features.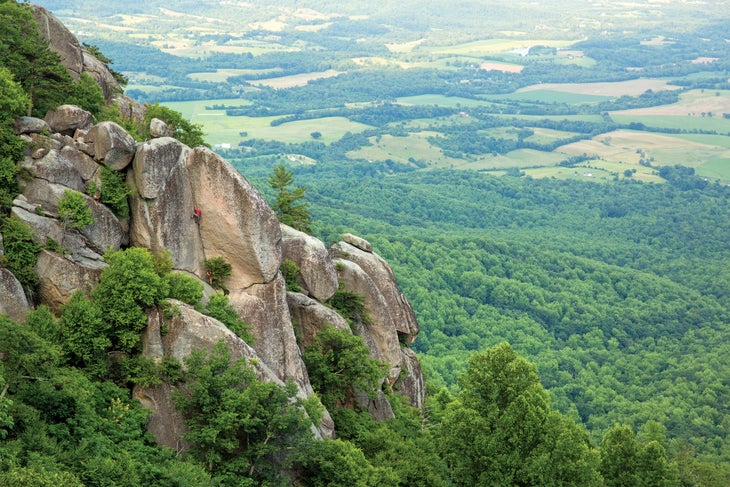 Climber: Seth Derr
Route: Oh My God Dihedral (5.10c)
Location: Old Rag, Virginia
With a two-hour uphill trek guarding this Eastern gem, local Seth Derr claims that Old Rag is "very popular with hikers, less so with climbers, due to the approach and the difficulty of finding the routes, but once you're familiar with the area, it's a great little slice of Joshua Tree granite on top of a mountain in Virginia." Tucked away in Shenandoah National Park about 75 miles from the madness of Washington, D.C., the granite at Old Rag is flawless and some of the only rock of its kind found between New Hampshire and North Carolina.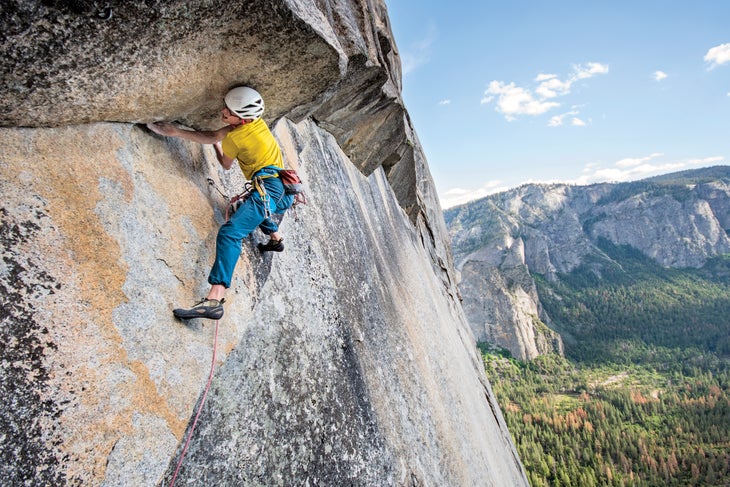 Climber: Eric Bissell
Route: Mr. Midwest (5.13)
Location: El Capitan, Yosemite, California
On Monday, May 9, Yosemite climbing rangers Eric Bissell and Cameron King freed the 16-pitch Mr. Midwest on the far west side of El Capitan. The pair climbed the route in 13 hours with Bissell leading the crux pitches: bouldery 5.13 moves through a roof and a 5.12c seam. Bill Russell and Doug McDonald established the aid route in August 1985. For years, climbers have argued whether routes on the far west and far east sides of the granite monolith are "real wall routes." Does this 2,200-foot line count? Bissell responded to critics by saying, "It was great climbing so close to El Cap!"