Photo Gallery: 11 Photos Exploring the Lighter Side of Rock Climbing
Heading out the door? Read this article on the new Outside+ app available now on iOS devices for members! Download the app.
Gallery: 11 Photos Exploring the Funny Side of Rock Climbing
The late Hayden Kennedy, Ruby's Café (5.13-), Indian Creek, Utah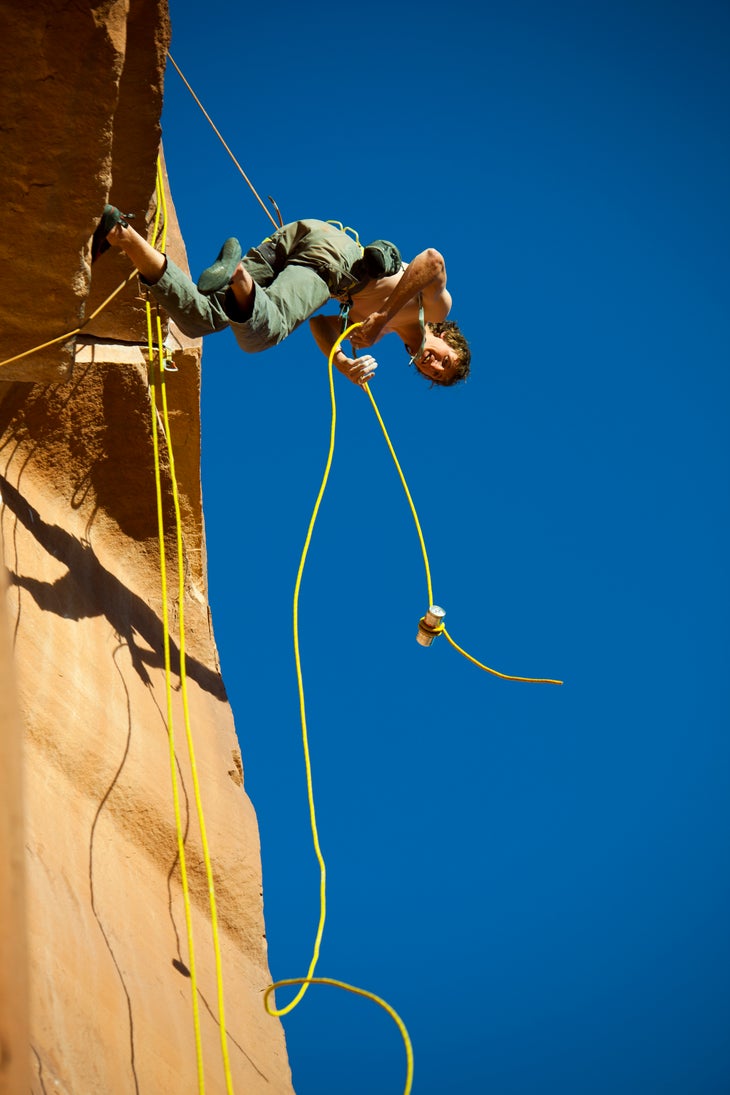 The desert's hot, you know, and as Mr. Mike Pennings once said, "You can't put a price on moral." When it's hotter than hell, sometimes you just gotta tie on a cold one.
Tom Randall searching for "The God line," White Rim, Canyonlands National Park, Utah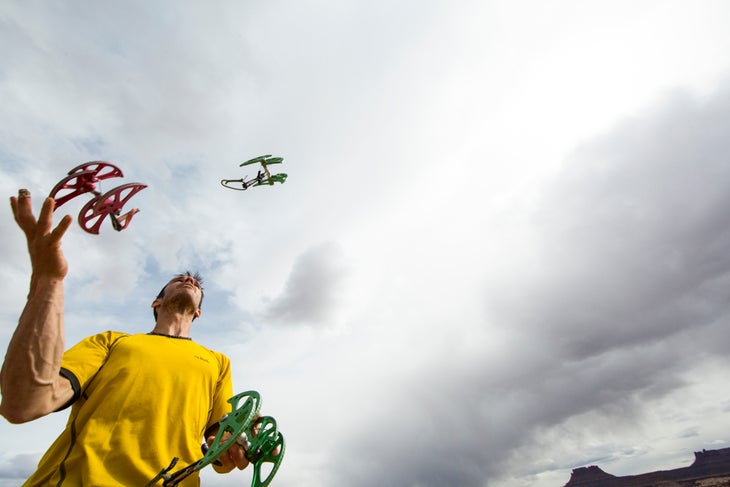 The Wide Boyz are a cheeky bunch, and these Brits aren't afraid to have a little fun with their Friends.
Jesse Mease on The Thumb, Little Cottonwood Canyon, Utah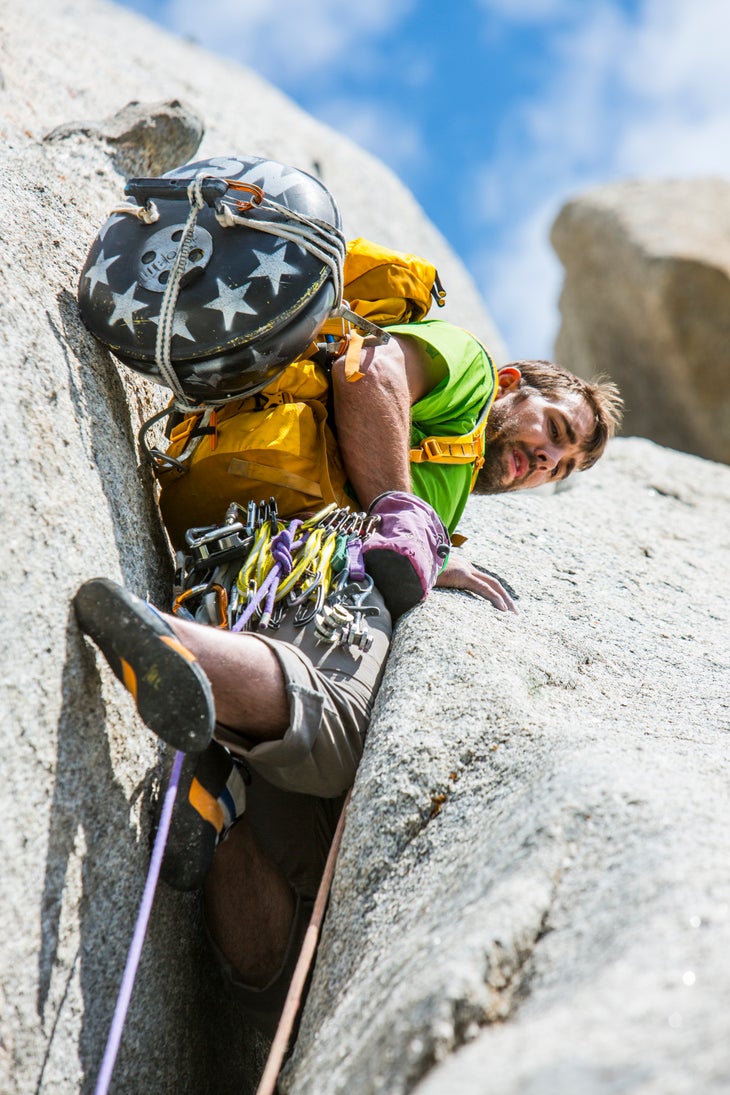 "How'd the rope get up there?" More like, "How'd the barbecue get up there?" Here's how…
The Thumb, Little Cottonwood Canyon, Utah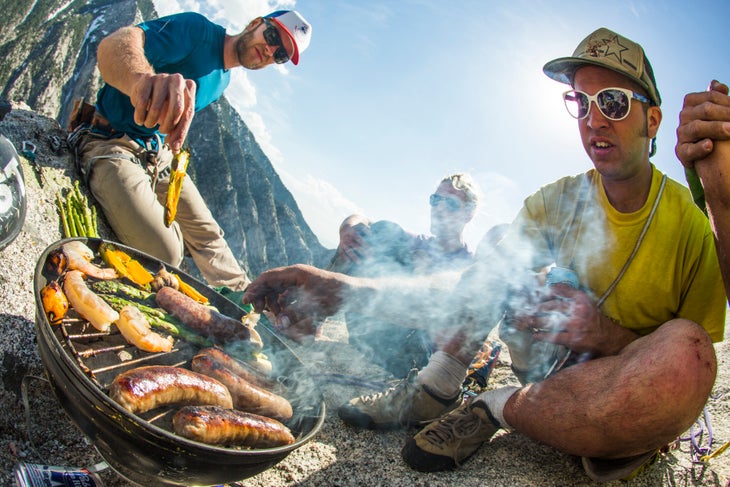 Tired of GU shots and Clif Bars? Then the Smokey Joe is your answer. It's almost small enough to fit into most offwidths, just plan extra time to put another shrimp on the barbie.
Sonnie Trotter, Café Kraft, Nurnberg, Frankenjura, Germany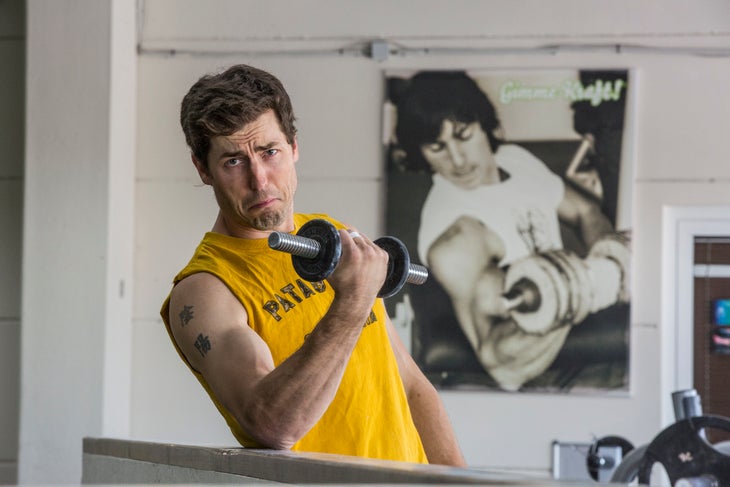 "There's no such thing as too much power!" We all pale in comparison to the late, great Wolfgang Gullich, including Sonnie Trotter, as shown here.
Andy Knight, Sevier Plateau, UT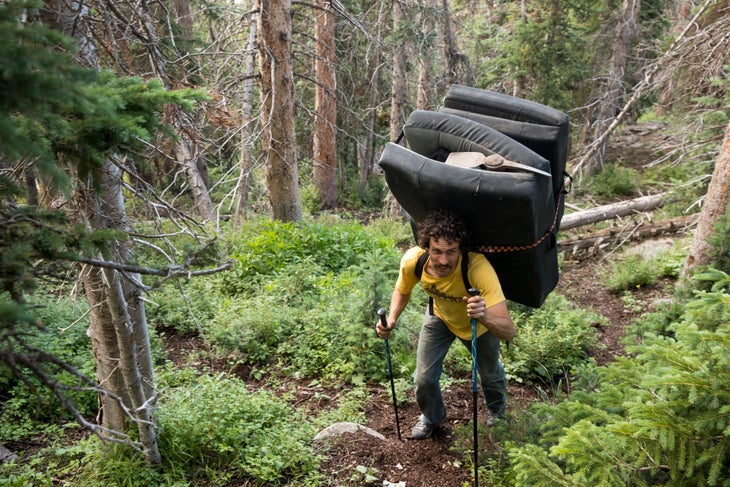 Like Tom Waits prospecting for that pocket of gold out west, Mr. Knight has discovered, cleaned, and climbed more unknown boulders than anyone else in Utah, all with a smile on his face, even when toppling over under the weight of his tools—like what happened shortly after this picture was taken. 
Felix Neumarker, Bielatal, Elbsandsteingebirge, Germany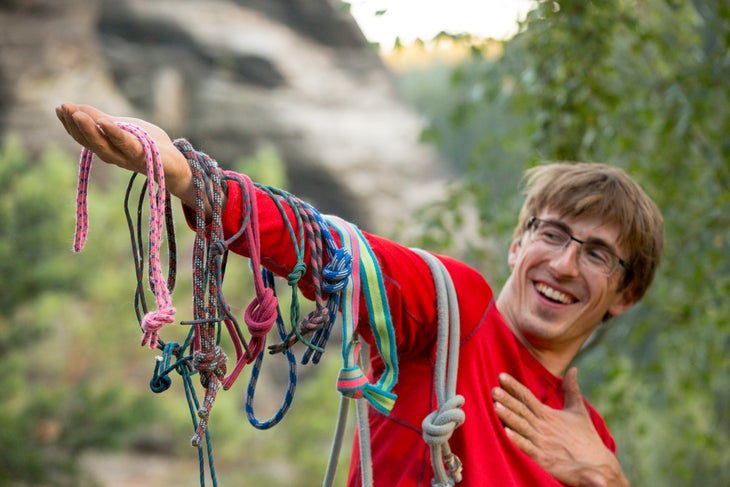 The standard German rack is wicked light, but nowhere near lightning fast to place, and if Usain Bolt climbed, I'm pretty sure he wouldn't be placing knots. 
Ben Rush, Trench Warfare (5.12d), Little Cottonwood Canyon, Utah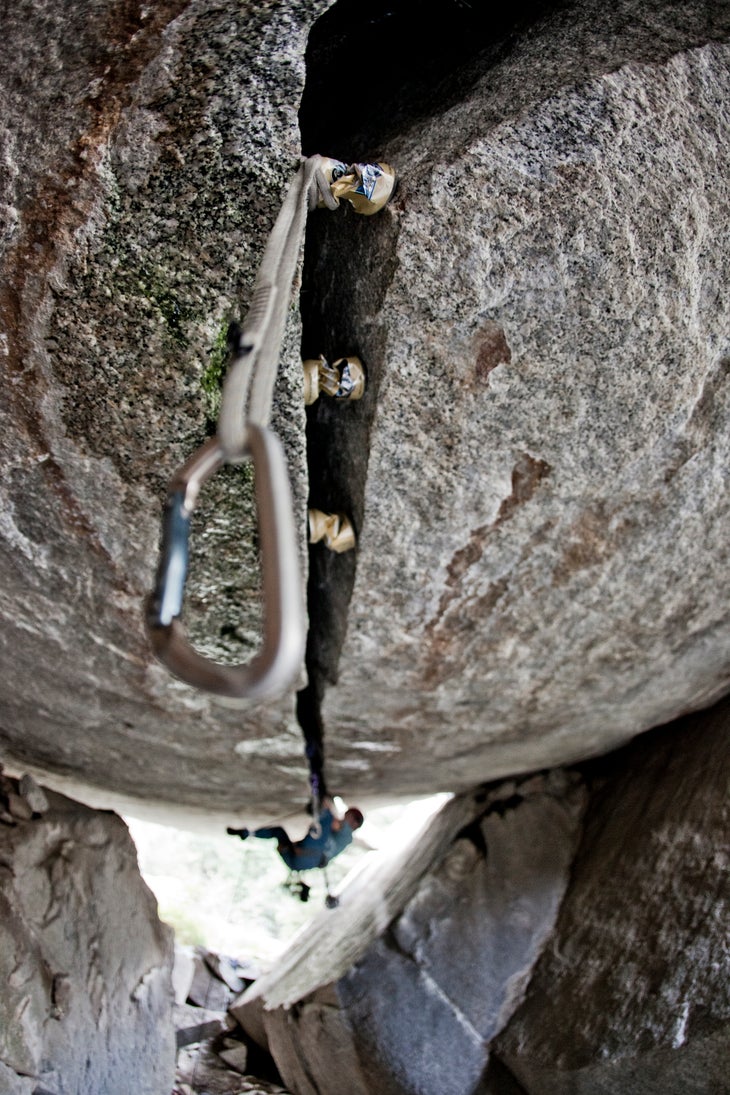 Hanging out in a dark cave on the other side of the river? You definitely should bring a case of beer for the added protection.
Jess Groseth, Neutral Spirit (5.13a), Ten Sleep, Wyoming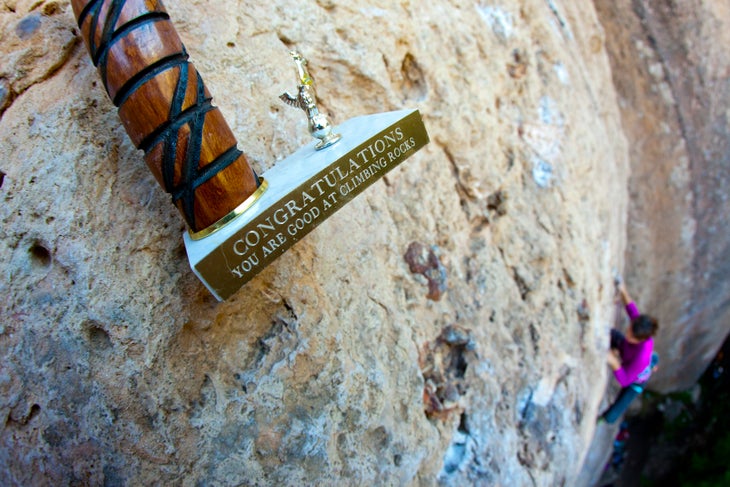 This was actually fixed to the anchor. It's nice to win an award, but you gotta earn it.
Zac Robinson, North Six Shooter, Indian Creek, Utah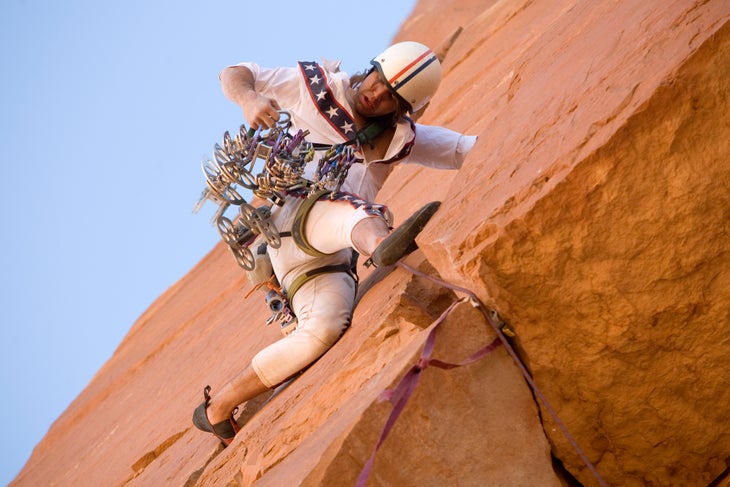 Evil Knievel broke 433 bones in his lifetime; it's nice to know climbing is a bit safer.
Erik Kelly, Shingo Ohkawa, and Peter Vintoniv, The Great White Icicle (WI3), Little Cottonwood Canyon, Utah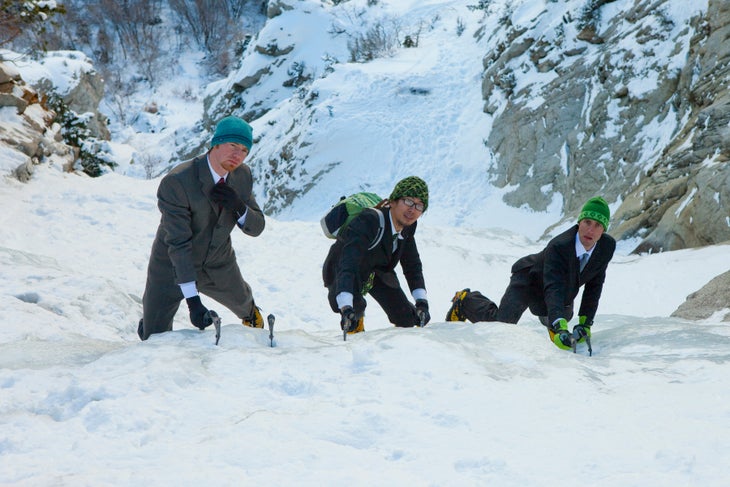 Late for the board meeting on the FFA (first formal ascent).
Some witty climber once took an old Hemingway quote and tweaked it: "If you're lucky enough to be in the mountains, you're lucky enough." And if you're doing it right when you're in the mountains or the local crag, you should be smiling. Ten out of ten doctors agree that the easiest and most effective way to reduce stress is with laughter. On that note, here are 11 photos exploring the funnier side of our sport. You owe me.
Related: