Photo Gallery: 5.14 in RMNP, Zimbabwe Bouldering, and a Tribute
Heading out the door? Read this article on the new Outside+ app available now on iOS devices for members! Download the app.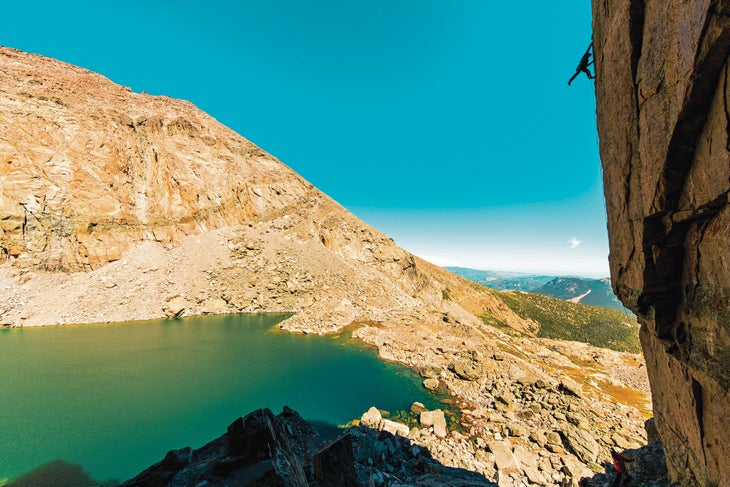 Climber: Carlo Traversi
Route: Sarchasm (5.14a)
Location: Rocky Mountain National Park, Colorado
Starting at 4:30 a.m. on September 6, Carlo Traversi hiked more than 23 miles over the course of 20 hours to complete "The Triple 14 Day," which consists of a V14 boulder problem, a 5.14 sport route, and a 14,000-foot peak done in a day. He sent Jade (V14) in Upper Chaos Canyon, Sarchasm (5.14a) on the Ship's Prow of Longs Peak, and Pervertical Sanctuary, a six-pitch 5.11a on the Diamond. It was a busy summer for the 14,259-foot mountain, with several notable ascents beyond Traversi's Triple 14 Day. Jonathan Siegrist claimed the second free ascent of the Dunn-Westbay, a 1,000-foot 5.14a, and Madaleine Sorkin snagged the first female ascent of The Honeymoon is Over (5.13c), which includes four pitches of 5.13.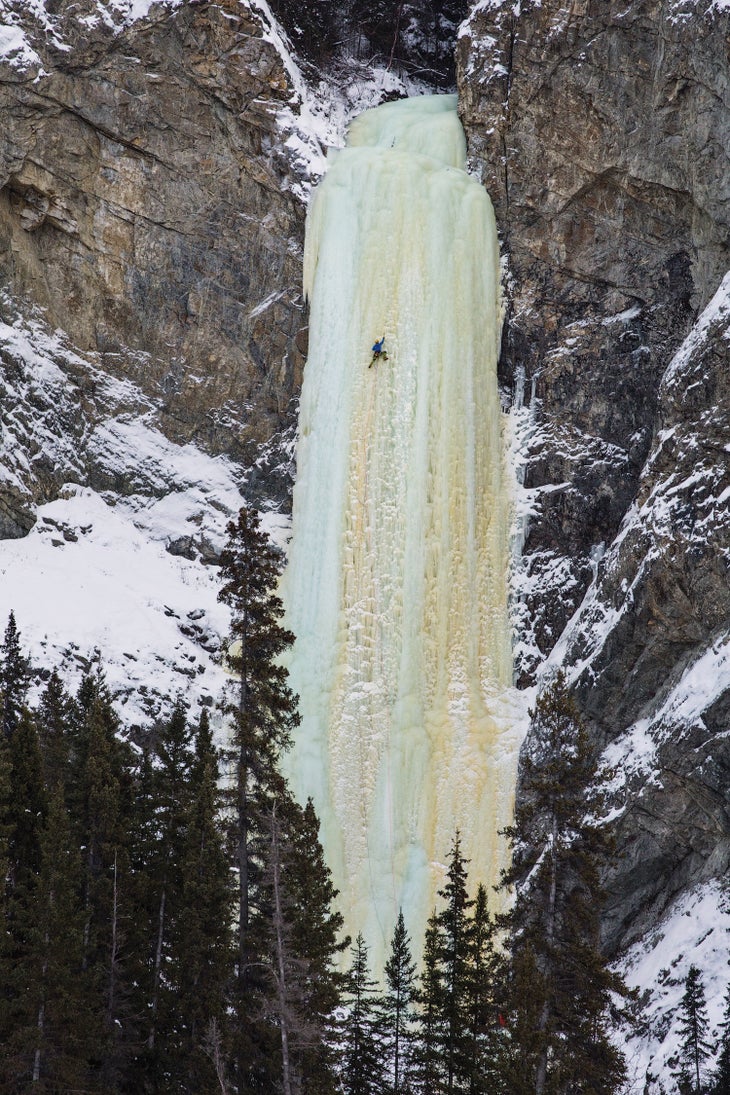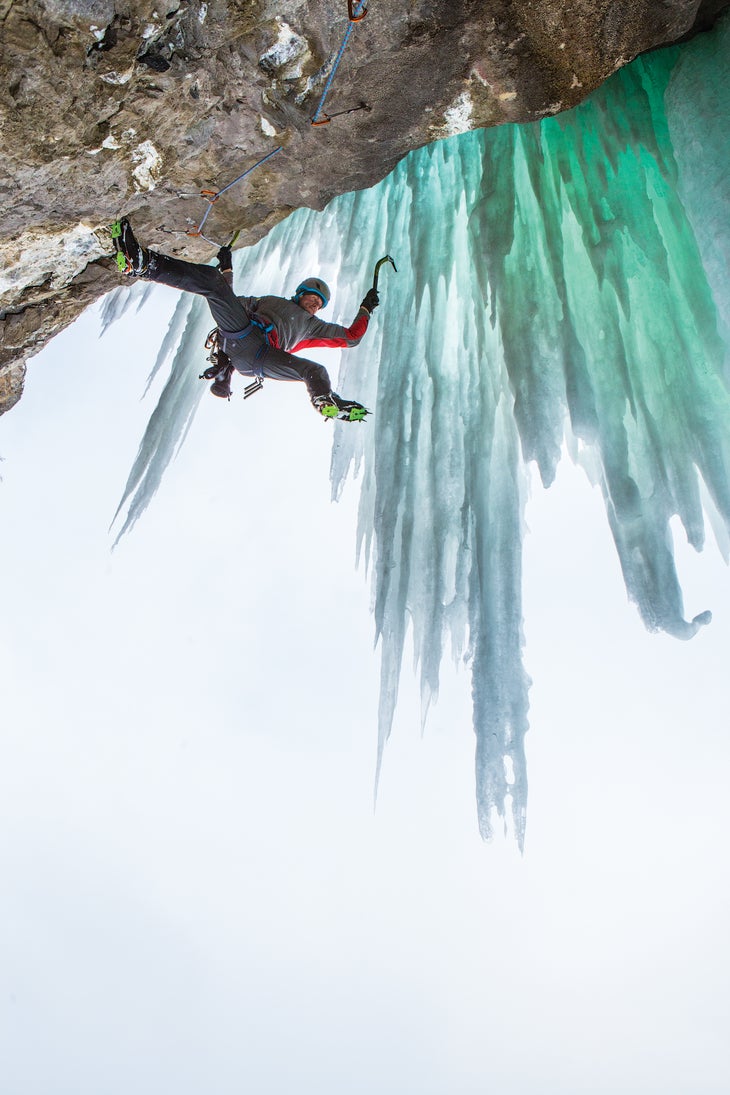 Climbers: Scott Adamson and Kyle Dempster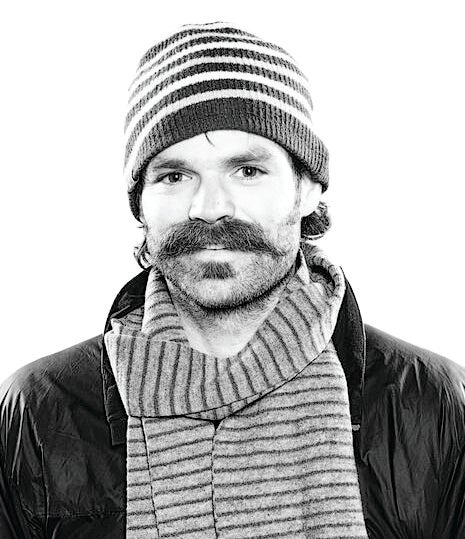 Ed. Note: On August 28, family and friends initiated a search and rescue effort when Kyle Dempster and Scott Adamson were late returning from an attempt on the north face of Ogre II in Pakistan's Karakoram. Due to storms, terrain, and time elapsed, success was unlikely. On September 3, the search and rescue efforts were called off. The following is a note from photographer and friend Andrew Burr.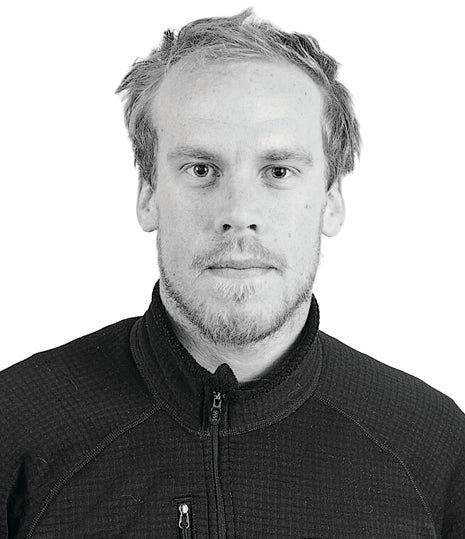 I still can't believe it even though I know it's true—they're not coming home. I feel numb. I'm in a funk. Our climbing community is hurting badly. We buried Scott's empty casket last week; Kyle's will be buried in October. Quite simply, this sucks and no one can make it any better. All the sorrys feel so meaningless. Earlier this summer the boys headed to the Choktoi, but not before mailing a few postcards as they passed the last stretches of civilization. They headed to Ogre II, a mountain they knew well and now a mountain where they will forever remain. Both those guys are amazing humans, often described as alpinism's brightest stars. More than that, they were pillars of the climbing community. Scott and the Provo crew, with their NWS (No Weak Shit) mantra, quietly established the states' hardest mixed climbing and discovered some unreal water ice down the road in Zion. In Salt Lake City, Kyle was a man of many hats, from winning mountaineering's most prestigious award twice to owning a local coffee shop to updating Mark Twight's cult classic Extreme Alpinism, a project that now remains unfinished. But most of all they were friends to many. They will be missed, but their spirit lives on, both tangible and not. A postcard arrived yesterday. I'm not sure if I should smile or cry. As Michael Kennedy recently said, "Onward through the fog."
—Andrew Burr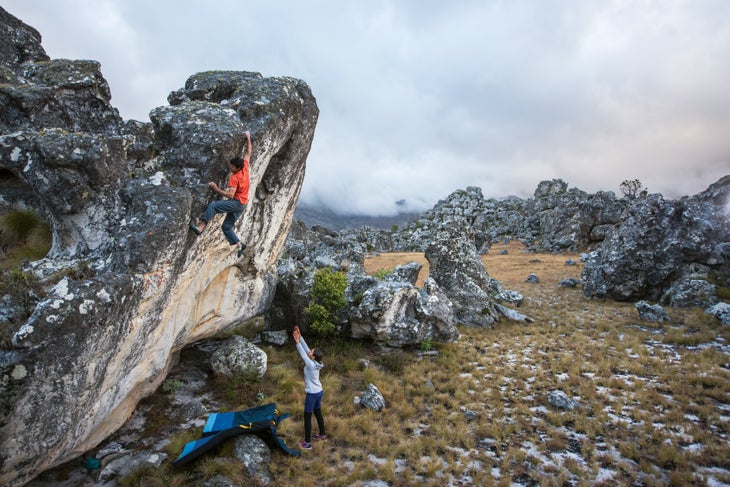 Climber: Paul Robinson
Route: The Show Out (V9/10)
Location: Chimanimani National Park, Zimbabwe
"It is possibly bigger than Rocklands in South Africa," said Paul Robinson of the expansive quartzite area in Chimanimani National Park of Zimbabwe. During a two-week trip, Robinson and Jimmy Webb established 50 new problems, including The Show Out (V9/10). "This line really had a lot of cool climbing styles packed into an 18-foot-tall boulder," said Robinson. The dense white rock features everything from slabs to roofs, but edges litter most of the faces. He described the quartzite as having "a texture that rivaled some of the best sandstone areas in the world." Located a 45-minute drive and a two-hour hike from the nearest town, there have been few climbers to the area, which Robinson says has the potential for more than 2,000 problems from V0 to V13.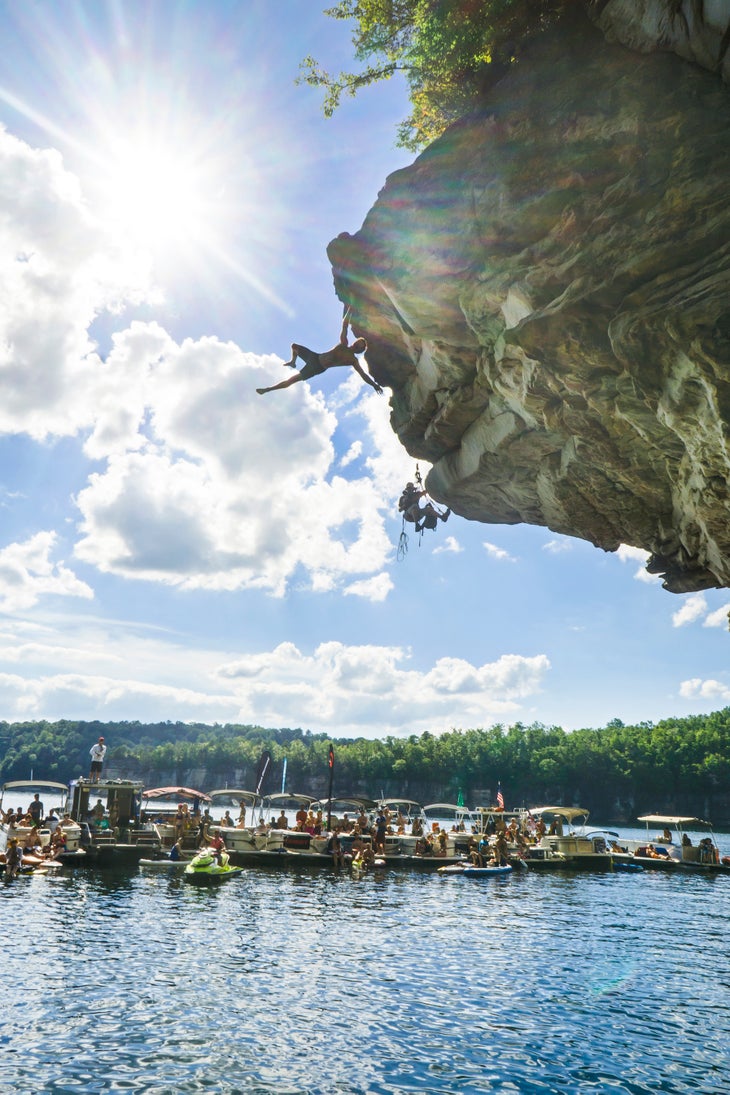 Climber: Jimmy Webb
Route: Rat Race (5.12b)
Location: Summersville Lake, West Virgina
With 70-foot sandstone walls over a warm pool, Summersville Lake in West Virginia is one of the only spots in the U.S. with real potential for deep water soloing, but it's illegal. The Army Corps of Engineers, who built the Summersville Dam and oversees the lake, doesn't differentiate between cliff jumping, which is banned, and DWS. "We want the Army Corps to make a distinction between partiers, people jumping off cliffs, and deep water soloing," said Kenny Parker, the vice president of the New River Alliance of Climbers. With hopes of legalizing DWS, Parker and the NRAC worked for more than a year to organize the PsicoRoc competition, which was held on August 23. The event was approved as part of the dam's 50th anniversary, and 164 athletes, volunteers, and spectators joined the 13-boat flotilla. The NRAC estimates climbers collectively fell 1,280 feet during the comp. Parker said of the Corps' reaction to the event: "I think they were pretty darn happy."