Photo Gallery: The 2019 Photo Annual
First-look climbing images from around the globe
Heading out the door? Read this article on the new Outside+ app available now on iOS devices for members! Download the app.
From the boulders of Bishop to the sandstone of China, and from California big walls to Utah ice, we give you a first look at 21 of this year's most amazing climbing images, from five of the top photographers in the game.
Photographer: Andy Wickstrom
Gallery: 4 Photos by Andy Wickstrom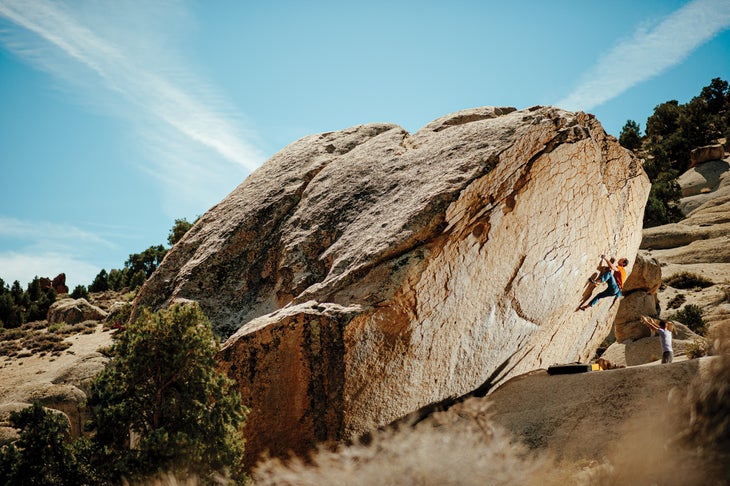 Matt Robbins on the classic Checkerboard (V8), Buttermilks, Bishop, CA.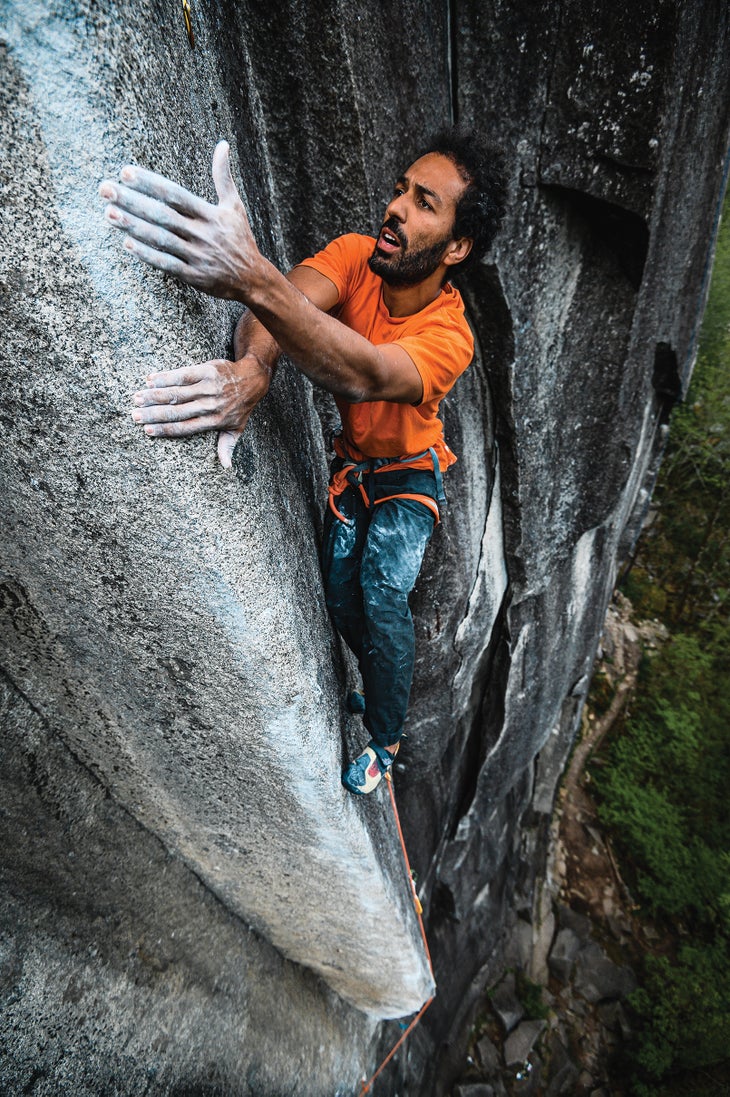 Tonde San sorting the beta on the immaculate arête of Amandala (5.13c), Index, WA.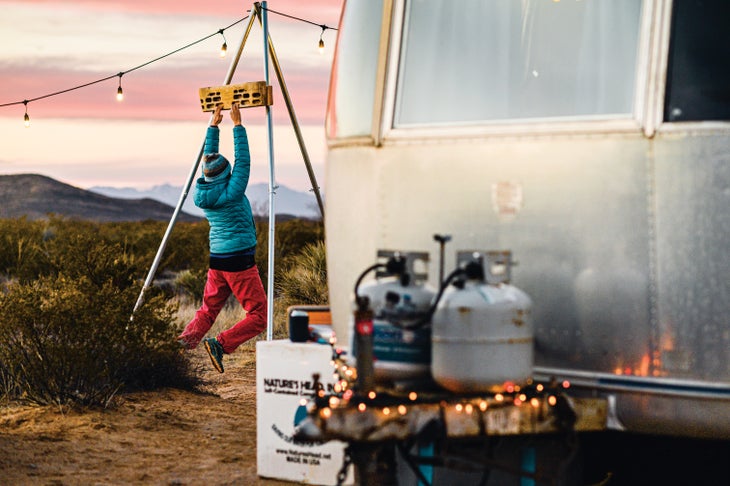 Jess Wickstrom capping the day with a hangboard session in camp, Hueco Tanks, TX.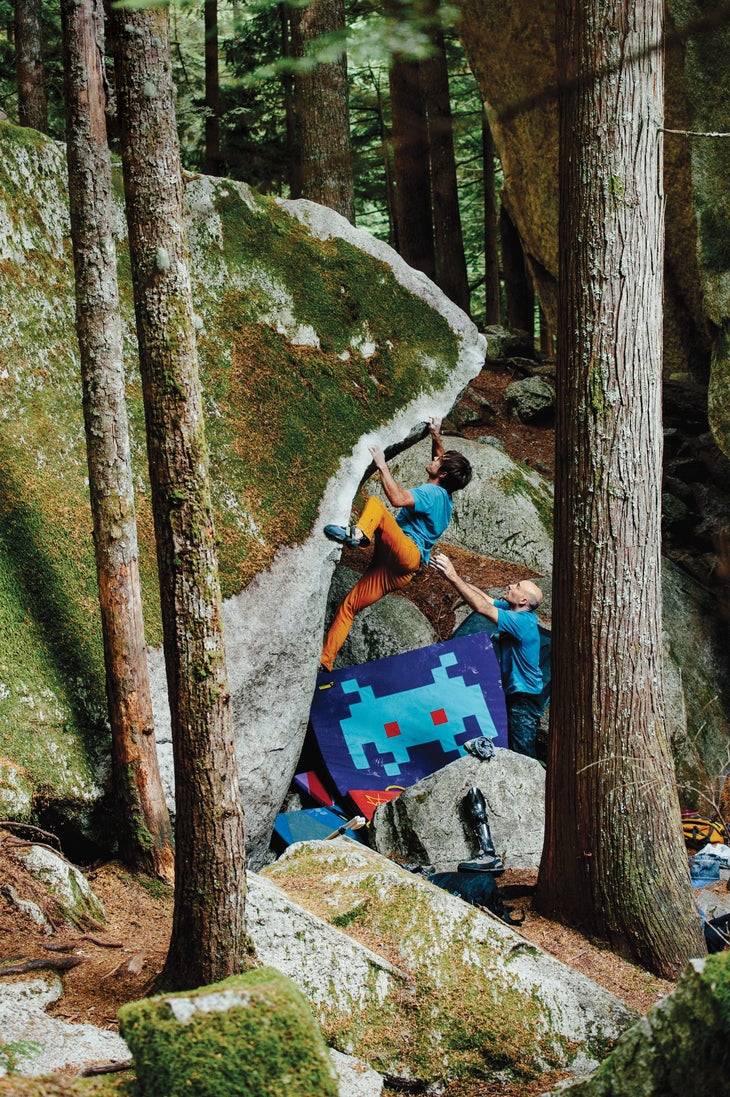 Arête love for Andy Wickstrom on A.T.D. (V7), Squamish, BC.
Home
Asheville, North Carolina
Favorite camera
Nikon Z6 with a 16-35mm f/4, 85mm f/1.4, and 24mm f/1.4
Favorite place to shoot
The Red River Gorge in November—it feels like my wife's and my home crag, and the friends we've made there are a big reason. Photographing in the Red feels natural to me: I've shot it so much and seen so many images of it that I feel like I'm looking a lot harder and being more self-critical than in the past—that growth feels good, artistically speaking. 
Pro tip
Keep your photographic framing clean—remove distracting background elements ("yard sales"—e.g., piles of ropes, backpacks, clothing, water bottles, etc. at the cliff base) to create more impactful shots. In an effort to avoid this visual clutter, I'll ask folks if I can move or get their help moving backpacks or other things off to the side and out of frame.
Follow Andy Wickstrom:
Photographer: François Lebeau
Gallery: 4 Photos by François Lebeau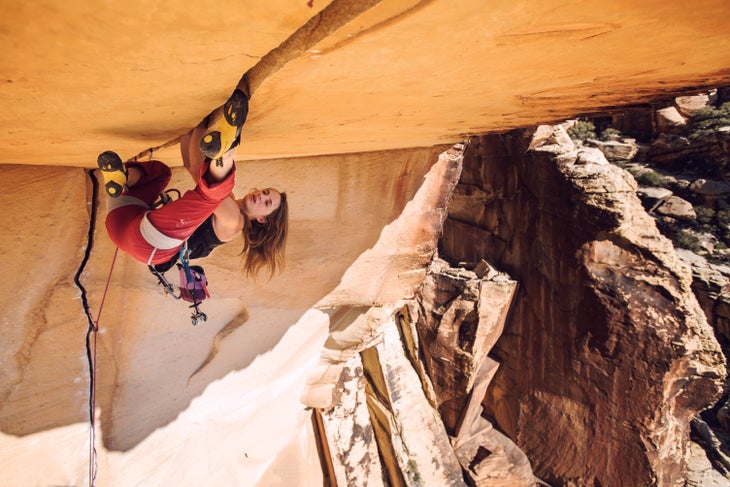 Babsi Zangerl on Desert Gold (5.13a), Black Velvet Canyon, Red Rock, Las Vegas, NV.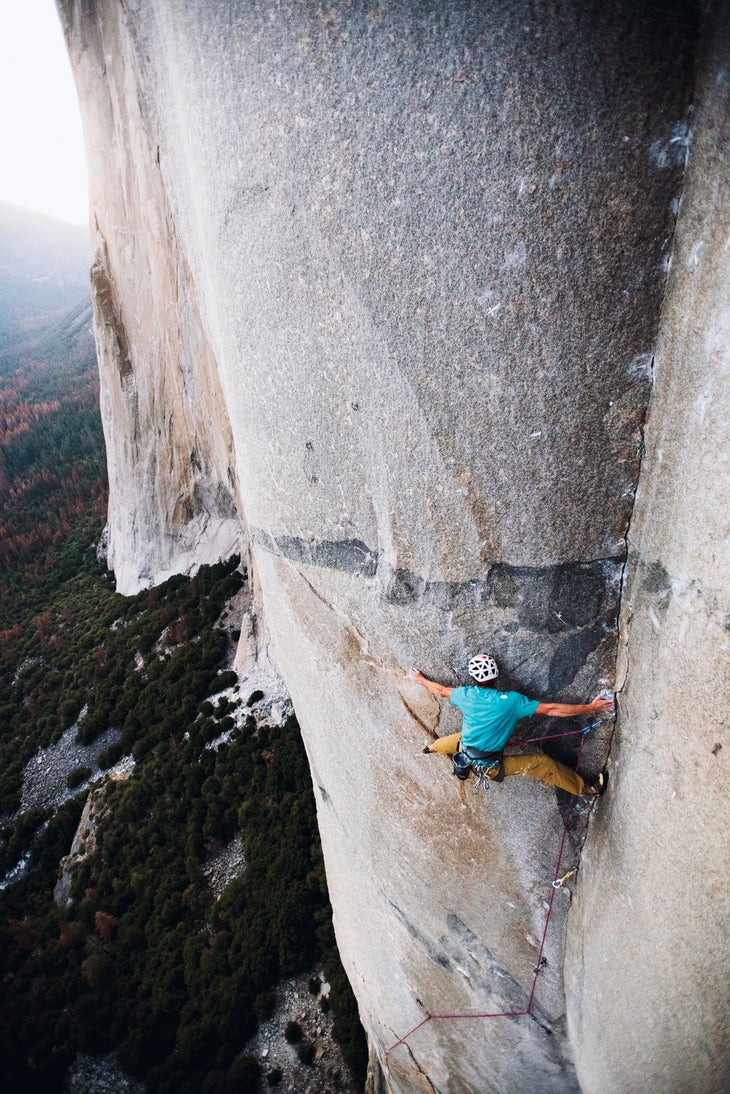 Jacopo Larcher enters the white circle on a free ascent of Zodiac
(VI 5.13d), El Cap.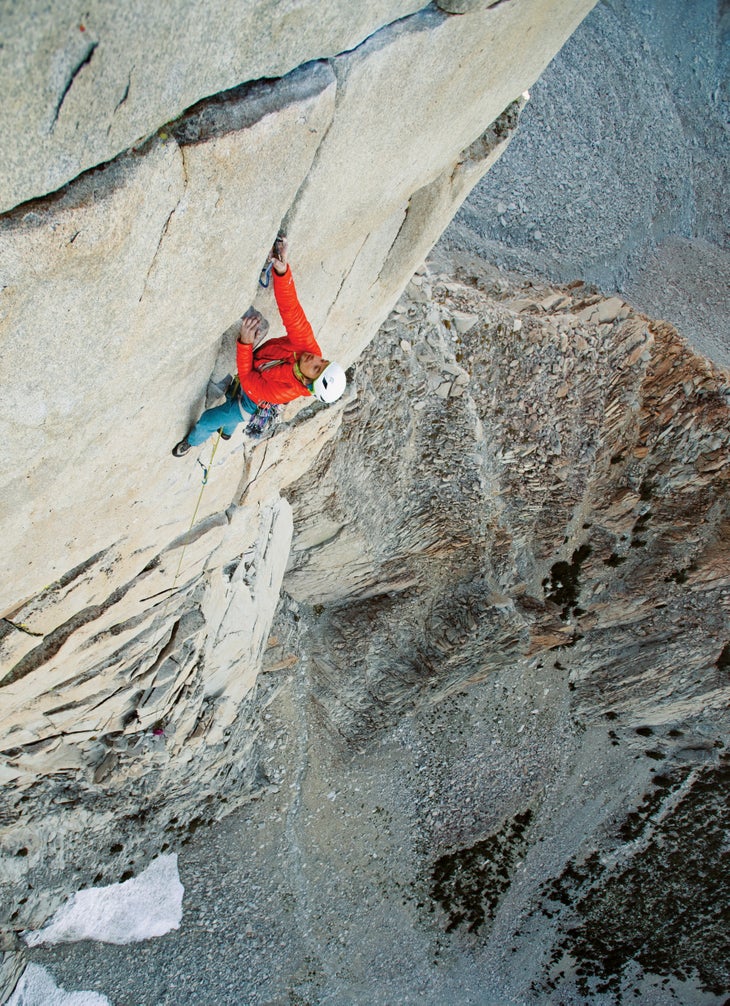 Peter Juvan sinks the cam on the Regular Route (III 5.10-), Third Pillar of Mount Dana, CA.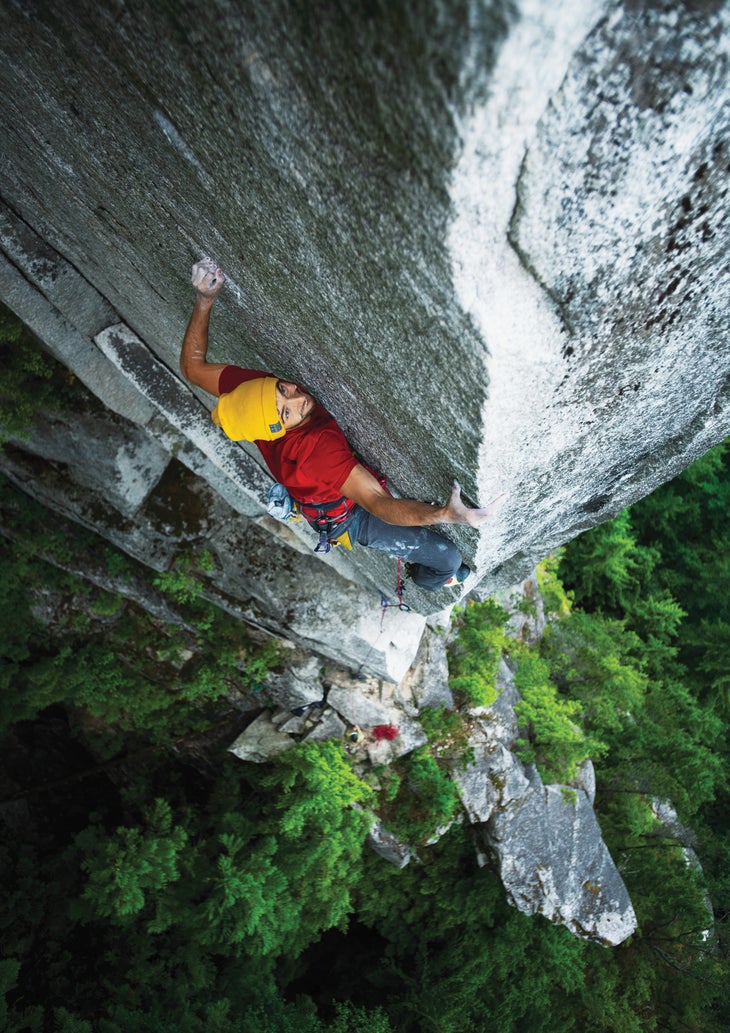 Jacopo Larcher crimpin' and clampin' on Eurasian Eyes (5.13b), Squamish, BC.
Home
Denver, Colorado
Favorite camera
Nikon D750 with a 50mm f/1.4
Favorite place to shoot
I can't pinpoint an exact location. I'm always happy being at the right spot at the right time—or at least planning it. I'm obsessed with light, and waiting patiently for that moment is what makes the place I'm shooting my favorite place.
Pro tip
My way of shooting changed the day I decided to find a better way to carry my extra camera gear anywhere other than on my back or harness. Find a bag that fits only the necessary equipment, with a strong clip, handle, safety strap, or something solid so you can clip any equipment you aren't currently using somewhere on the wall, rope, or anywhere else that's safe.
Follow François Lebeau:
Related: Interview—Photographer François Lebeau on Climbing, Art, and His New Book, Climbing Rock
Photographer: Irene Yee
Gallery: 4 Photos by Irene Yee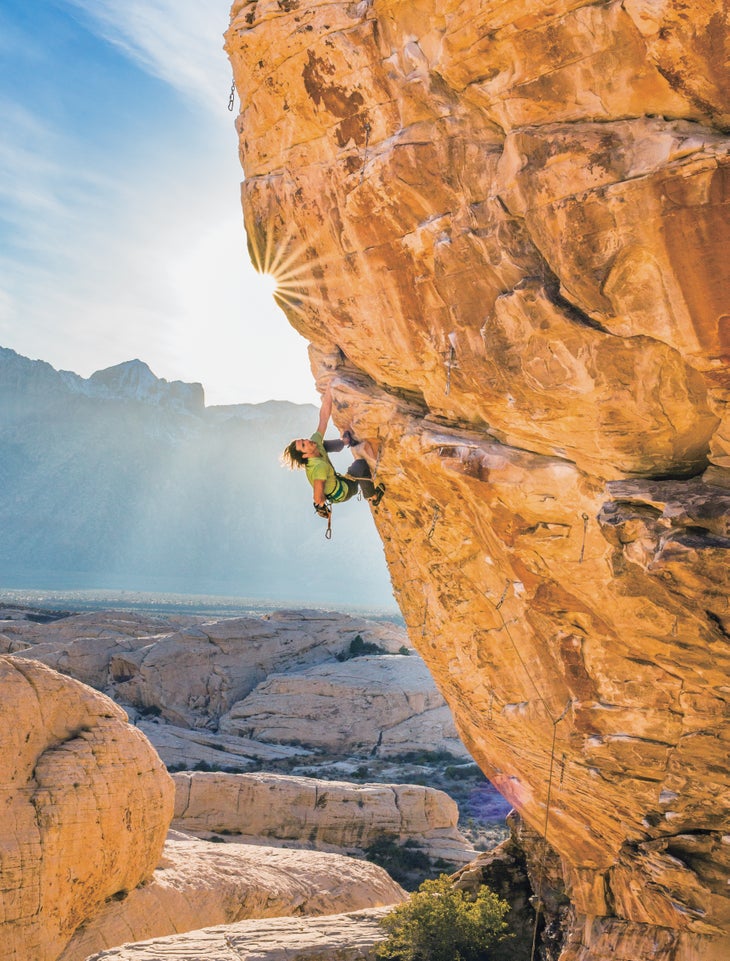 Dean Ronzoni on Keep Your Powder Dry (5.12b), Trophy Wall, Red Rock, NV.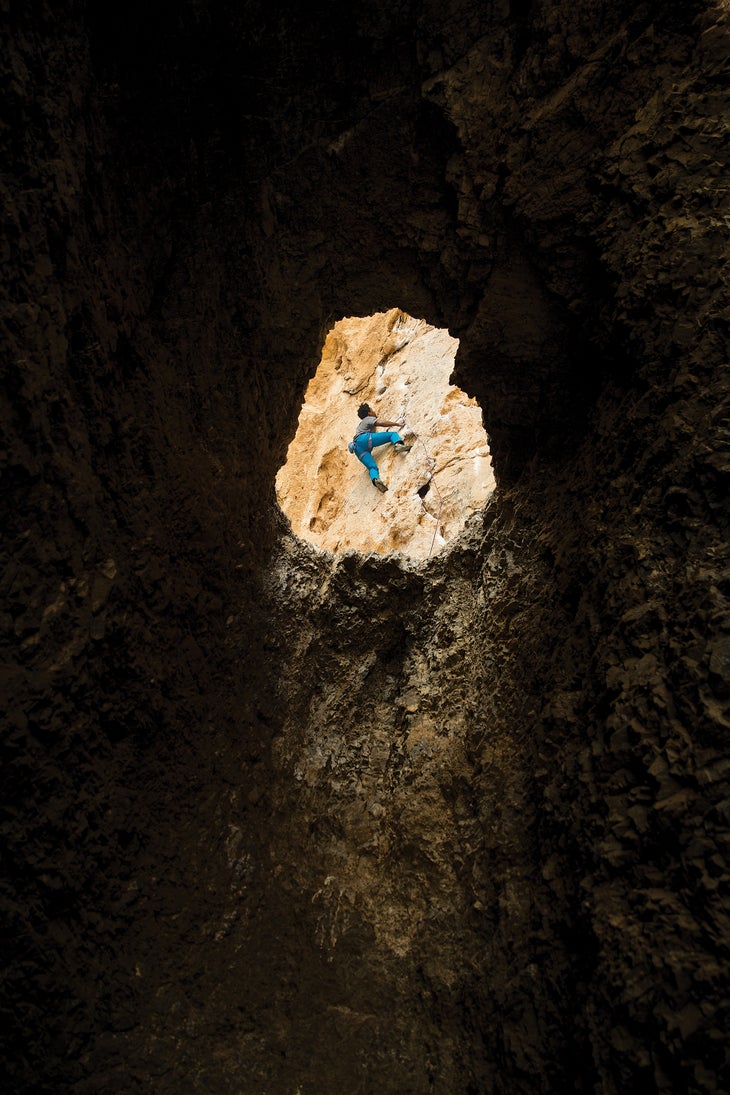 Fred Campbell eyes up Speaking in Tongues (5.12b), The Cathedral, UT.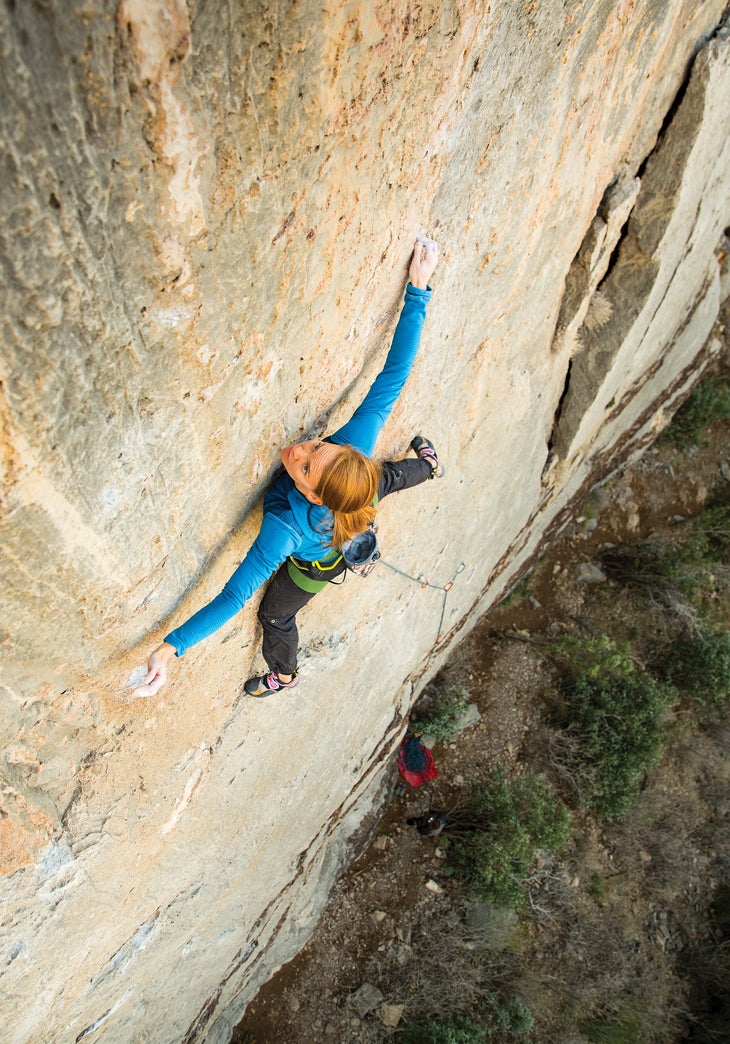 Nothing but The Goodness (5.12b/c) for Leici Hendrix, The Grail, Mesquite, NV.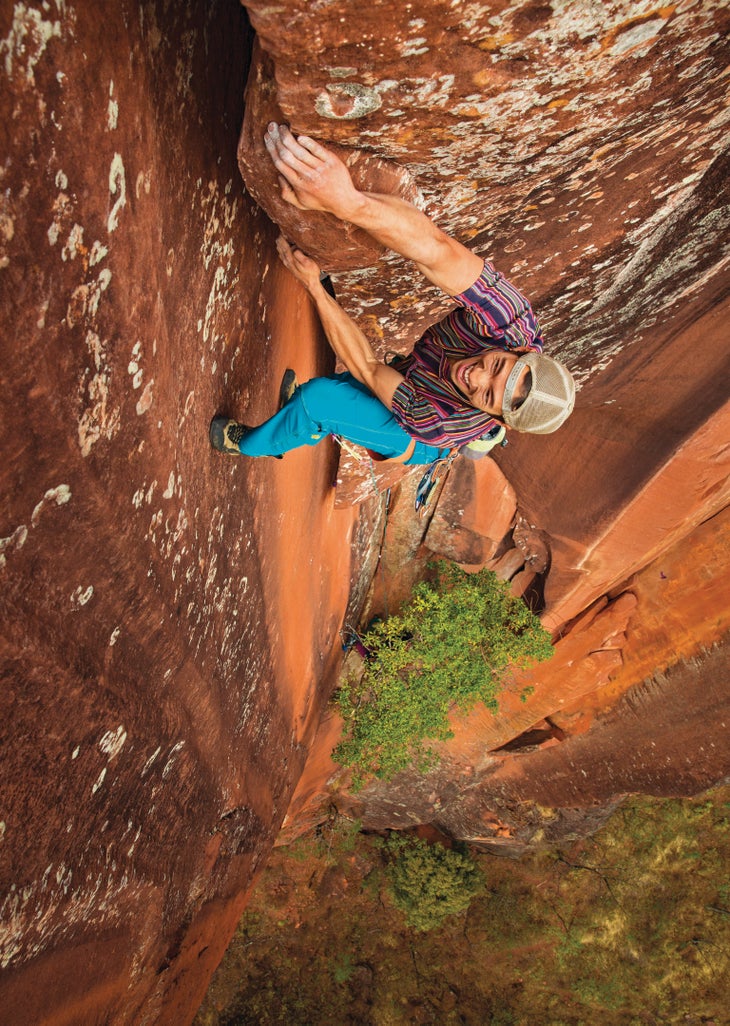 Ryan Stroud on pitch three of Elephant Riders (5.12b/c), Liming, China.
Home
Las Vegas, Nevada
Favorite camera
Canon 5D Mark III with a 24-70mm f/2.8
Favorite place to shoot
It changes every time I go somewhere new. Liming, China, has the most beautiful lichen; Vedauwoo, Wyoming, has gritty, emotional climbing; Red Rock, Nevada, has an impressive landscape; Texas Canyon, California, has amazing rock texture; Squamish, British Columbia, has amazing light—everywhere new offers something different to be excited about.
Pro tip
Never give up the ground perspective. People often dismiss it, as it's easy to lose height and scale, and you tend to get way more of a climber's butt than their face. But if you can achieve a dynamic editorial shot from the ground, I guarantee it will be more interesting and creative then anything from a fixed line.
Follow Irene Yee:
Photographer: Andrew Burr
Gallery: 5 Photos by Andrew Burr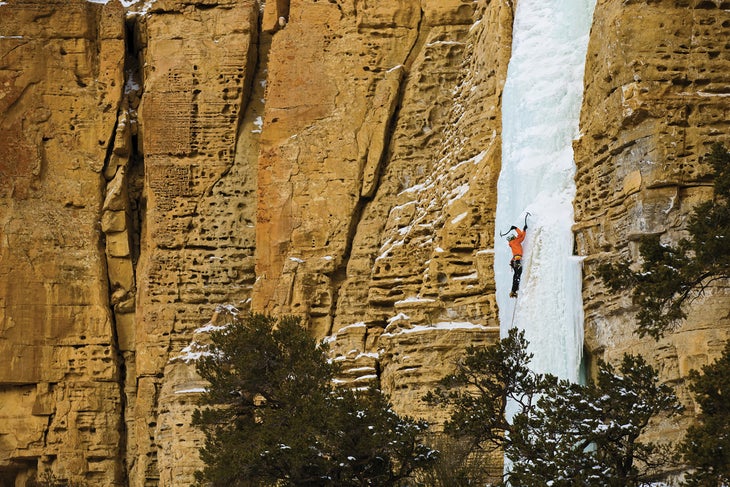 Erik Kelly sinking picks on Coats Corner (WI4), Huntington Canyon, Wasatch Plateau, UT.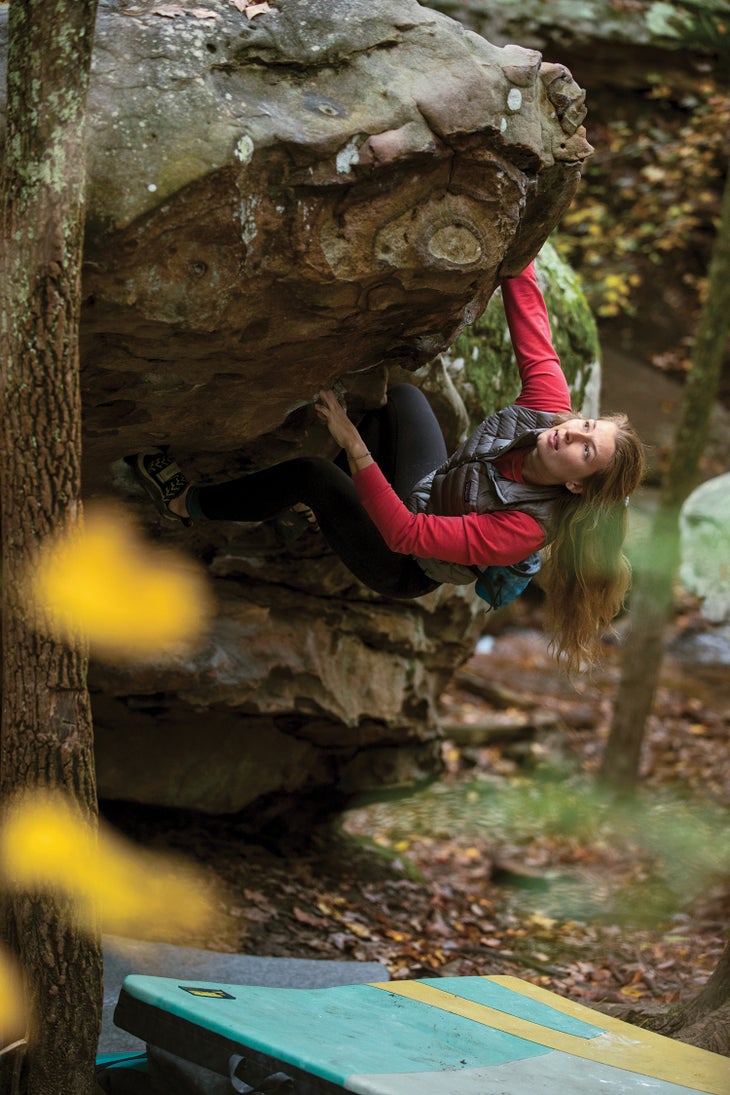 Amanda Livsay on Hueco Roof left (V4), Cumberland Boulders, TN.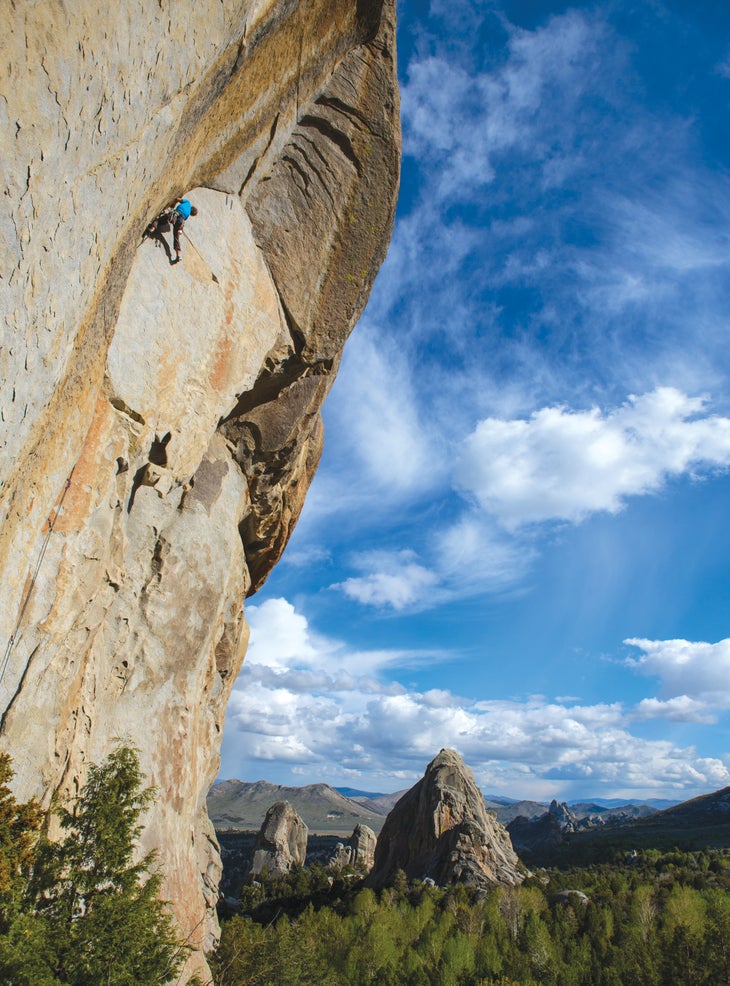 Andy Anderson on the layback corner of Singapore (5.11a), City of Rocks, ID.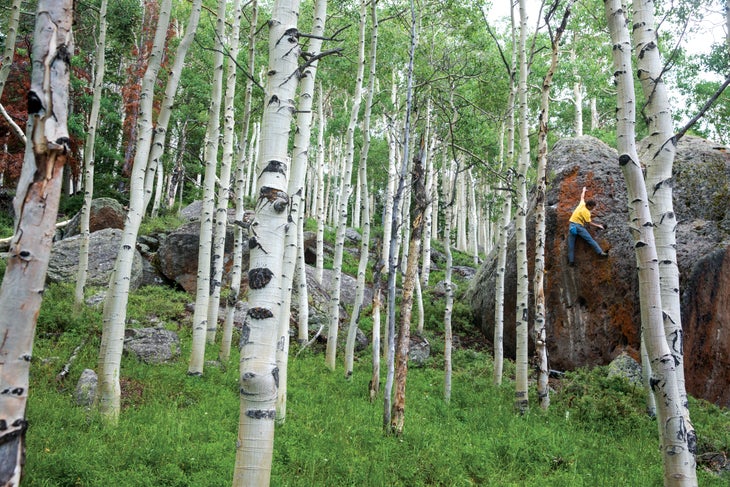 Andy Knight amidst the aspens on Big Red (V3), Sevier Plateau, UT.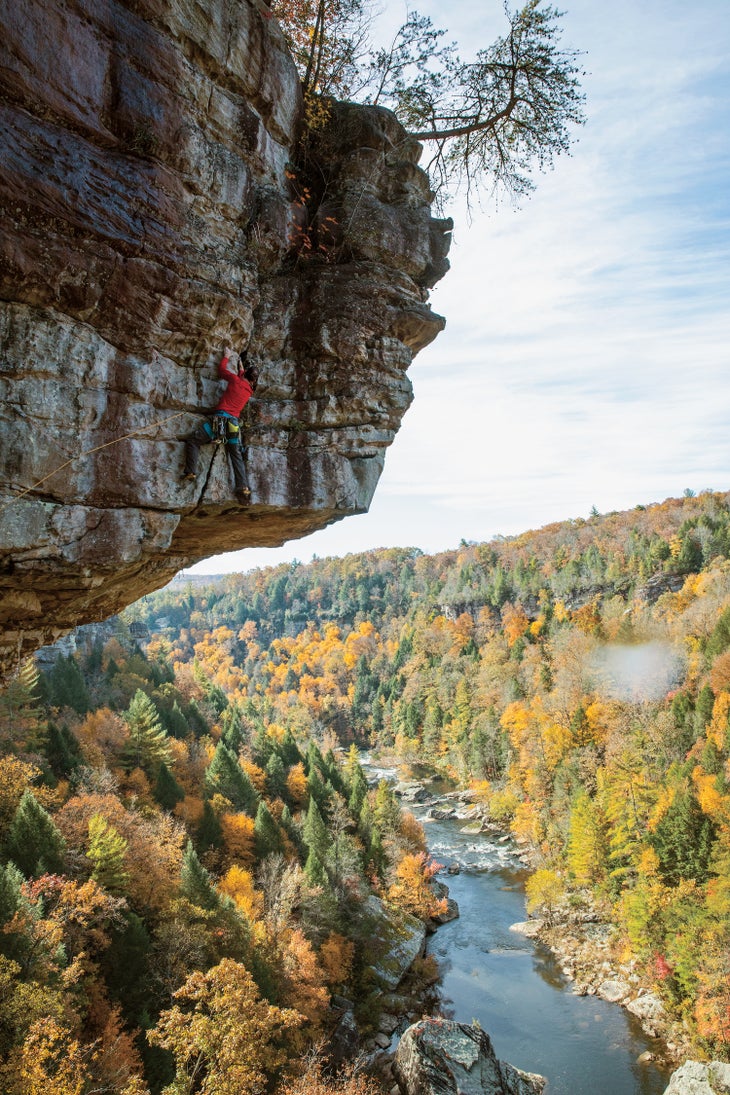 Laban Swafford steps over the void on Crosspickin' (5.9+), North Clear Creek, Obed, TN.
Home
Salt Lake City, Utah
Favorite camera
Canon 5D Mark IV with 24-70mm f/2.8, 70-200mm f/2.8, and 14mm f/2.4
Favorite place to shoot
Anywhere new, whether internationally or Stateside—I love the unknown canvas of a new area.
Pro tip
Adapt to your surroundings. While it's somewhat important to have preconceived notions of images you'd like to create, be prepared to abandon all ideas and shoot naturally, determining the best way to document the location/person/setting within the given situation. You'll become a pro when you can create a usable image even when everything's going wrong.
Follow Andrew Burr:
Related: Tires and Ice—Fat-Tire Biking into Alaska's Hinterlands to Search for Frozen Bounty, by Andrew Burr
Photographer: Levi Harrell
Gallery: 4 Photos by Levi Harrell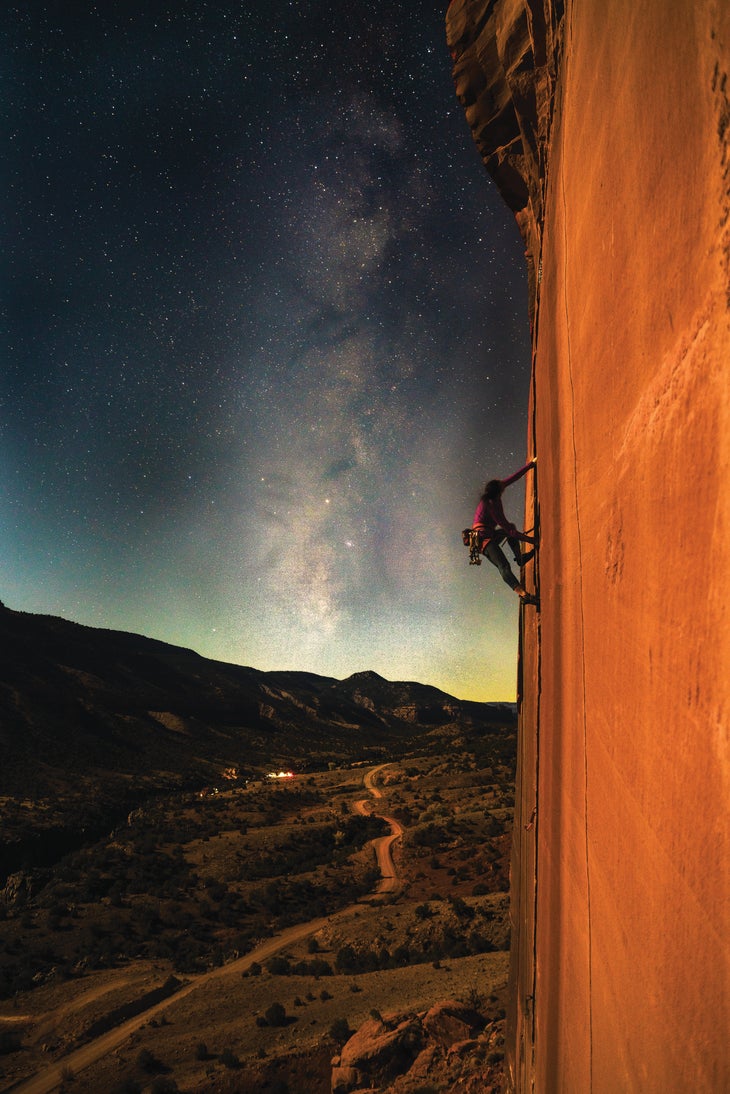 Starlight navigation on The Keyhole (5.10a/b), Escalante Canyon, UT.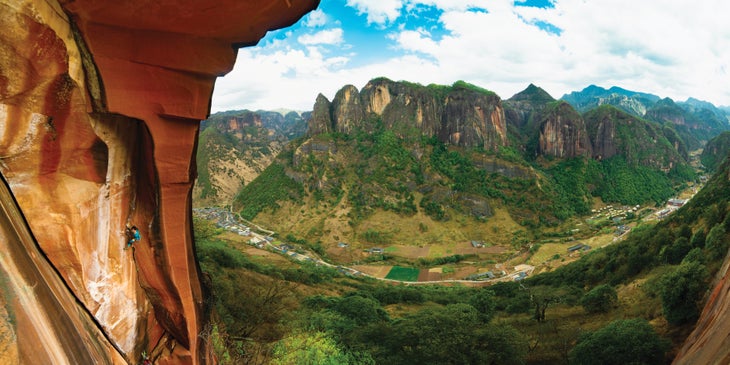 Jenny Fischer on the cleaved corner of Japanese Cowboy (5.12), Liming, China.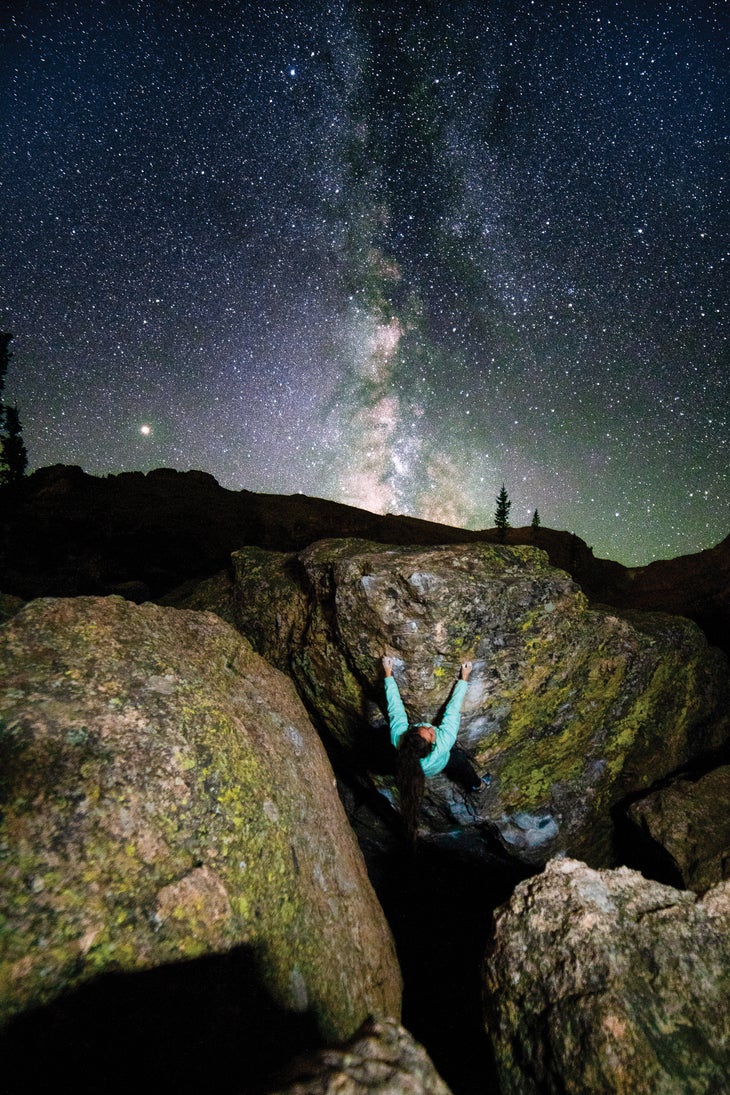 A midnight ascent of Tommy's Arête (V7) for Madeline Strother, RMNP, CO.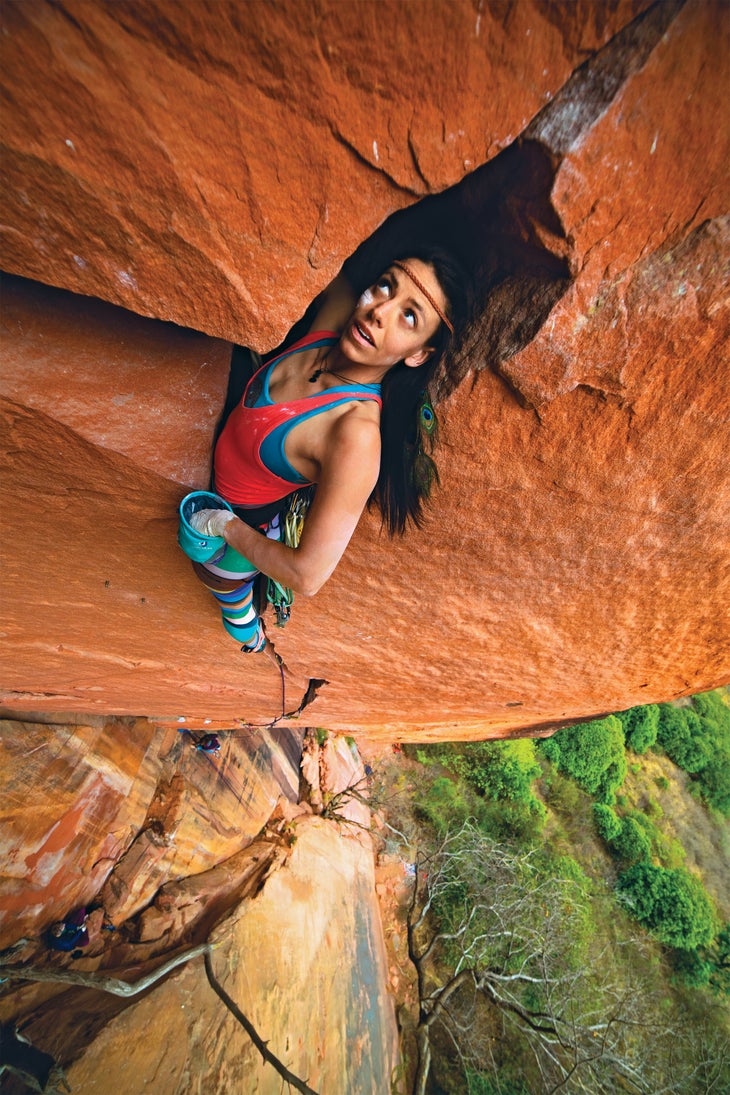 Jenny Fischer susses the upper section of Another World (5.12d), Liming, China.
Home
Boulder, Colorado
Favorite camera
Sony a7R II with a 16mm f/2.8 and 28mm f/2. 
Favorite place to shoot
Locally, the Flatirons, Colorado—the green lichen against the burnt-orange and brown rock adds cool contrast, plus the variety of routes means you'll never have to shoot the same climb twice. Internationally, it's Wye Creek, New Zealand, which holds ice climbing in winter, and in summer has one of the best backdrops of any crag I've been to.
Pro tip
Don't get stuck in the rut of shooting every climb the same way. Look for unique angles and techniques when shooting a popular climb; look for a different perspective or shoot during a different time of day.
Follow Levi Harrell:
See more Photo Annual galleries: