The 2018 Photo Annual Gallery: 18 of the Year's Best Climbing Photos
Heading out the door? Read this article on the new Outside+ app available now on iOS devices for members! Download the app.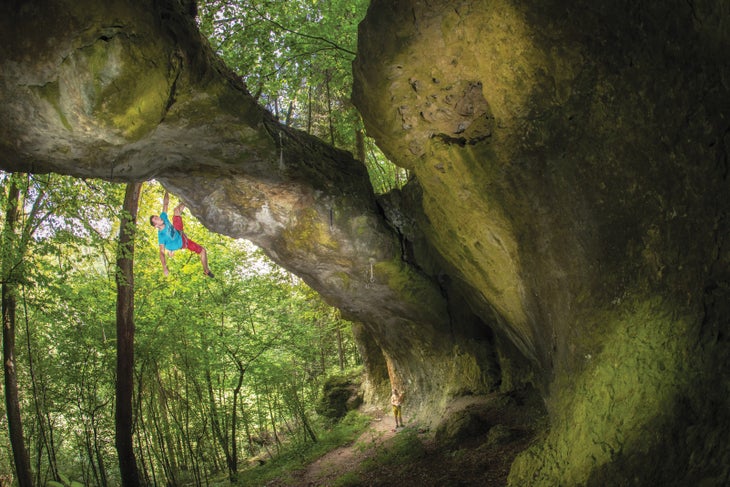 Adrian Chrobak gets his bearings on Down Under (5.13a), Torbogen, Frankenjura, Germany.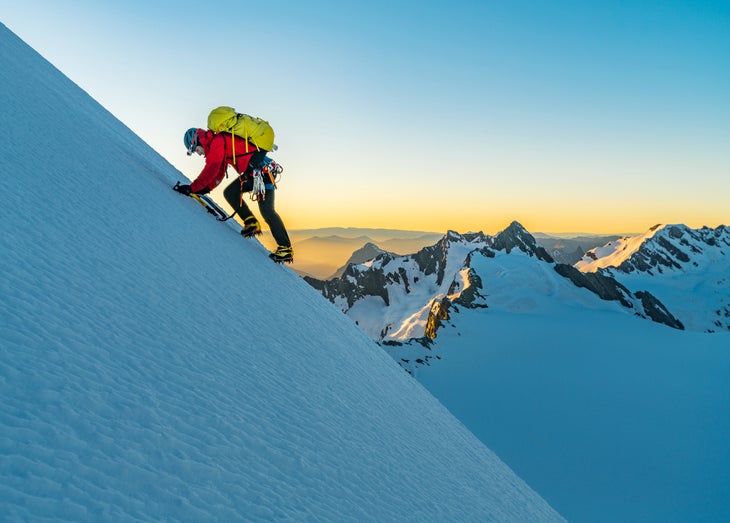 Tom Gilbert soloing the South-West Ridge of Mount Aspiring (aka Tititea; 9,951 feet), South Island, New Zealand.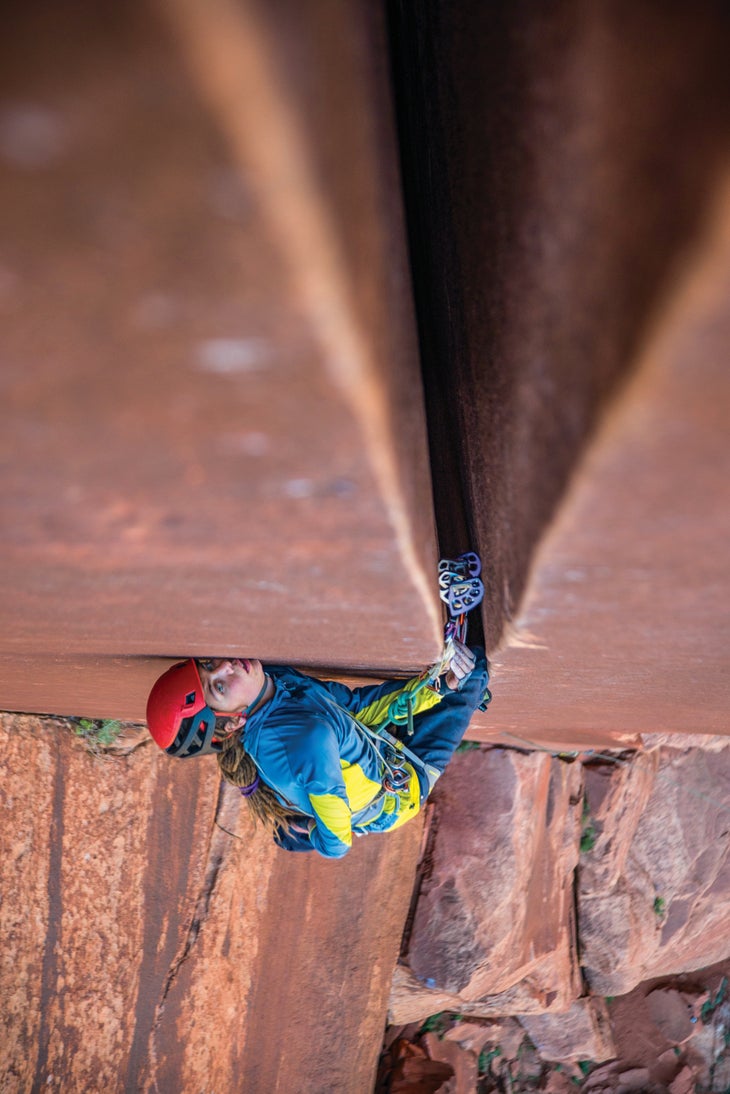 Swiss climber Caro North powering through the Indian Creek, Utah, classic wide crack Big Boy (5.11-).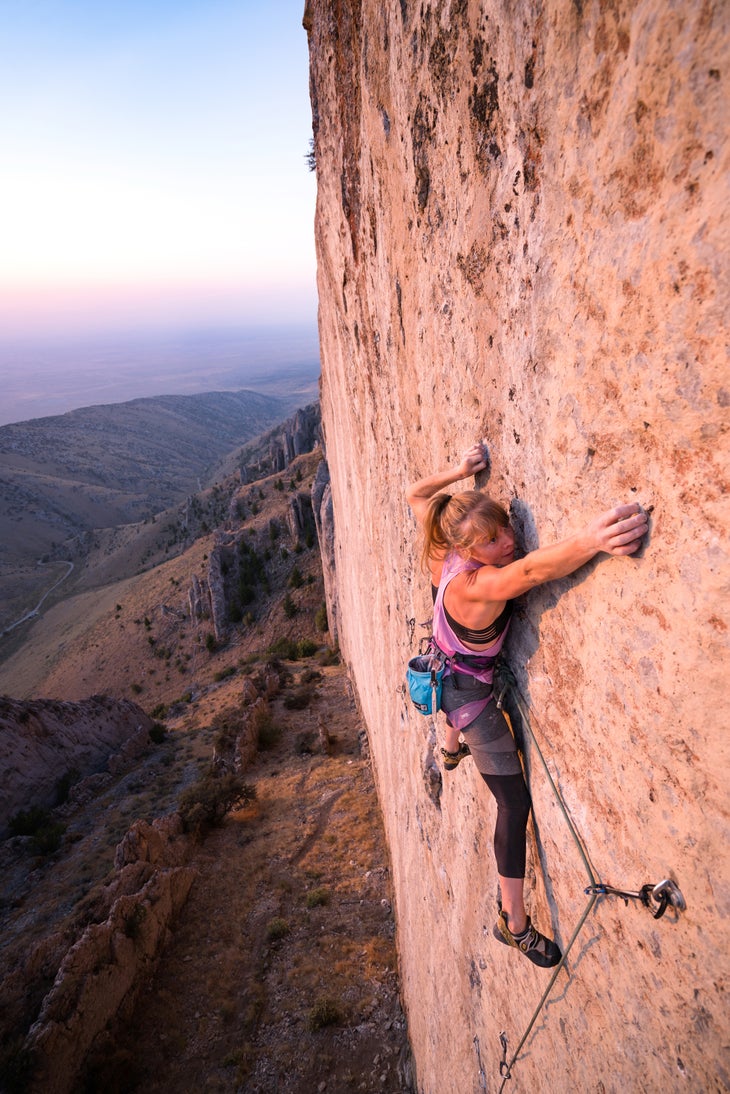 Sara Violett sussing out the beta for the crux of La Cabinita Especial (5.13c), the Fins, Idaho.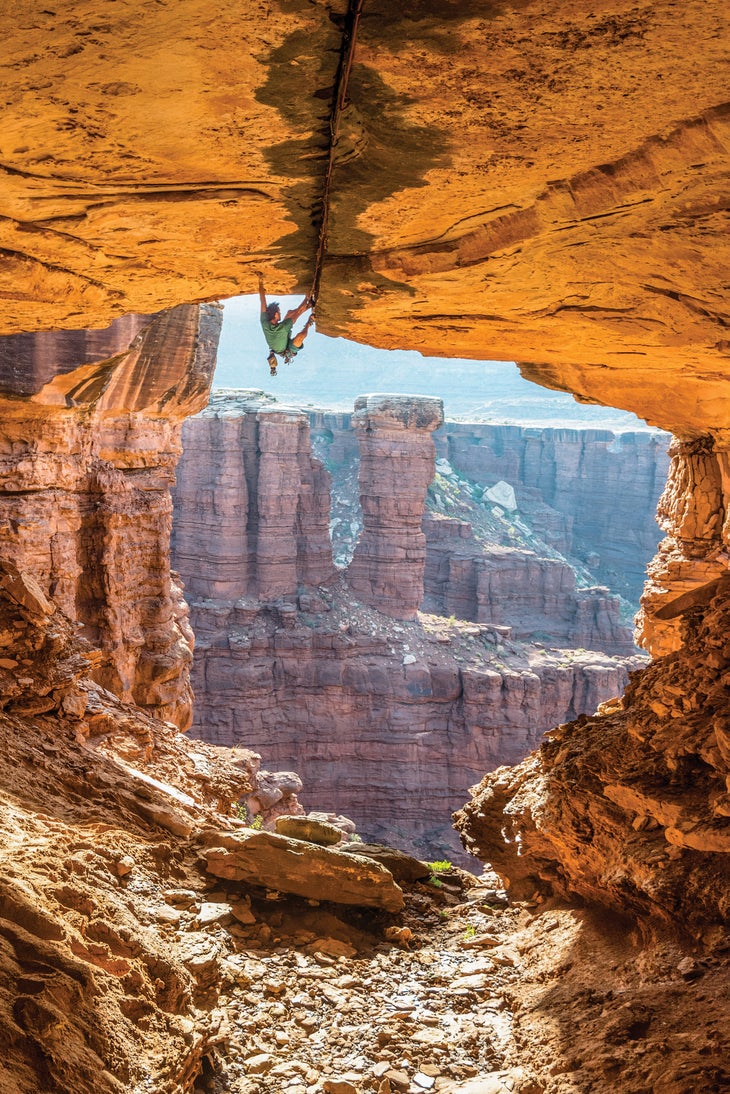 An inverted Tom Randall working the moves on Lamb of God (5.14), Meat Cave, White Rim, Utah.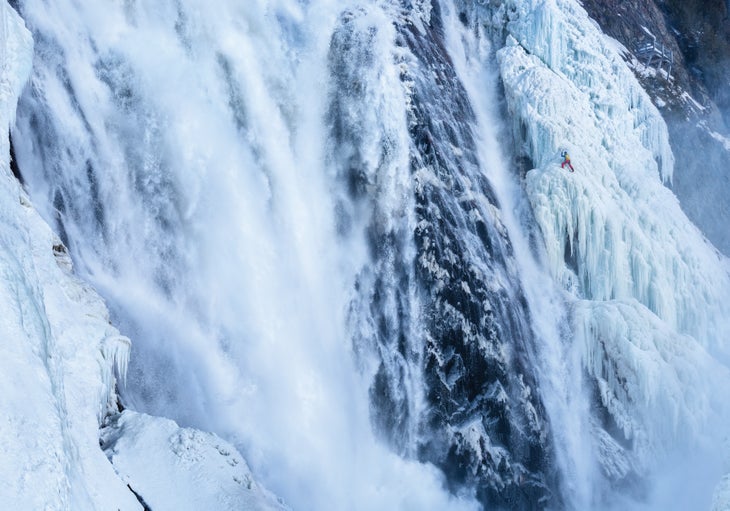 Etienne Rancourt on the very active La Dame Blanche (WI3 X; 300 feet), Chutes Montmorency, Quebec.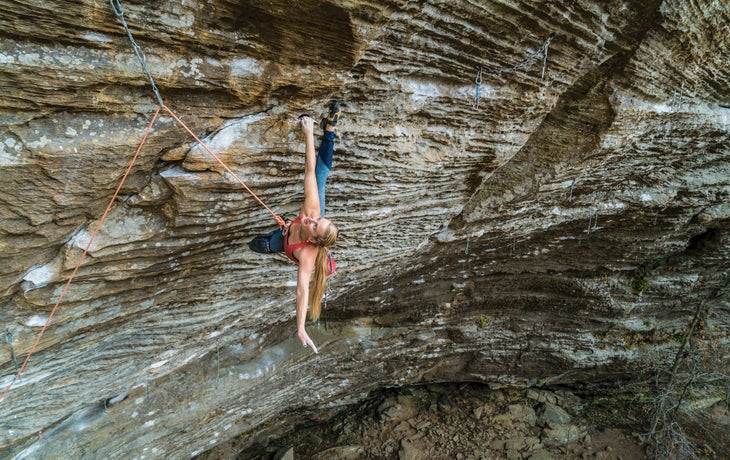 Emily Harrington making links on Transworld Depravity (5.14a), Madness Cave, Red River Gorge.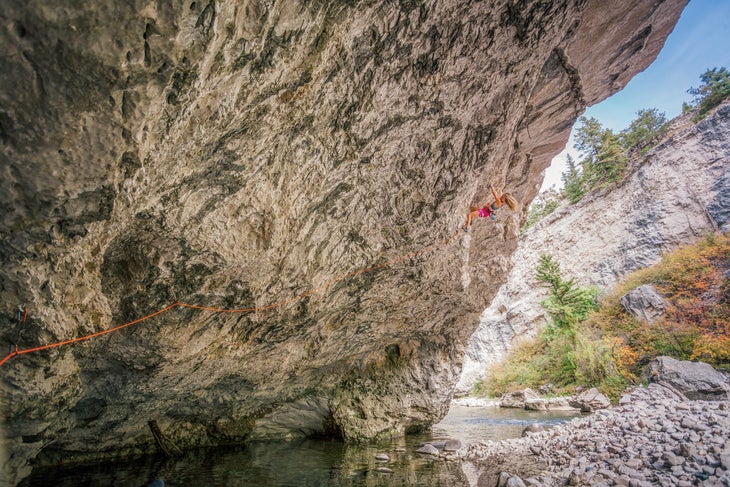 The late Inge Perkins on Reflective Technique (5.13+), Natural Bridge State Park, Montana.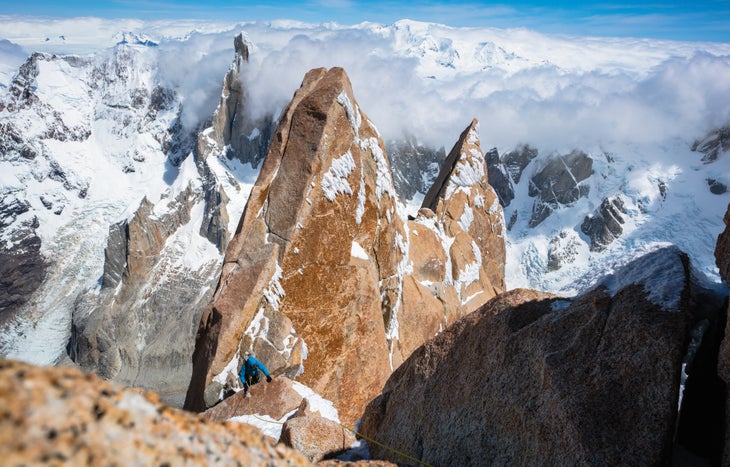 Blake Herrington high on Supercanaleta (V; 1,600 meters) on Fitz Roy—with Cerro Torre and roiling clouds behind.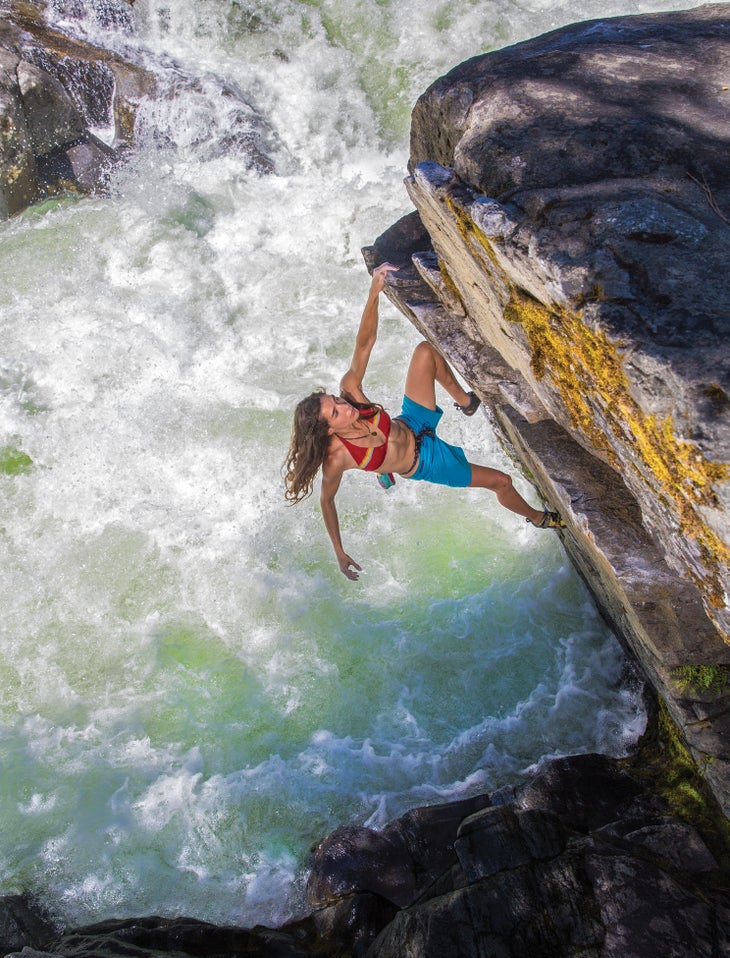 Sleeping Lady (V2), climbed by Jessica Campbell, offers big commitment over Icicle Creek, Leavenworth, Washington.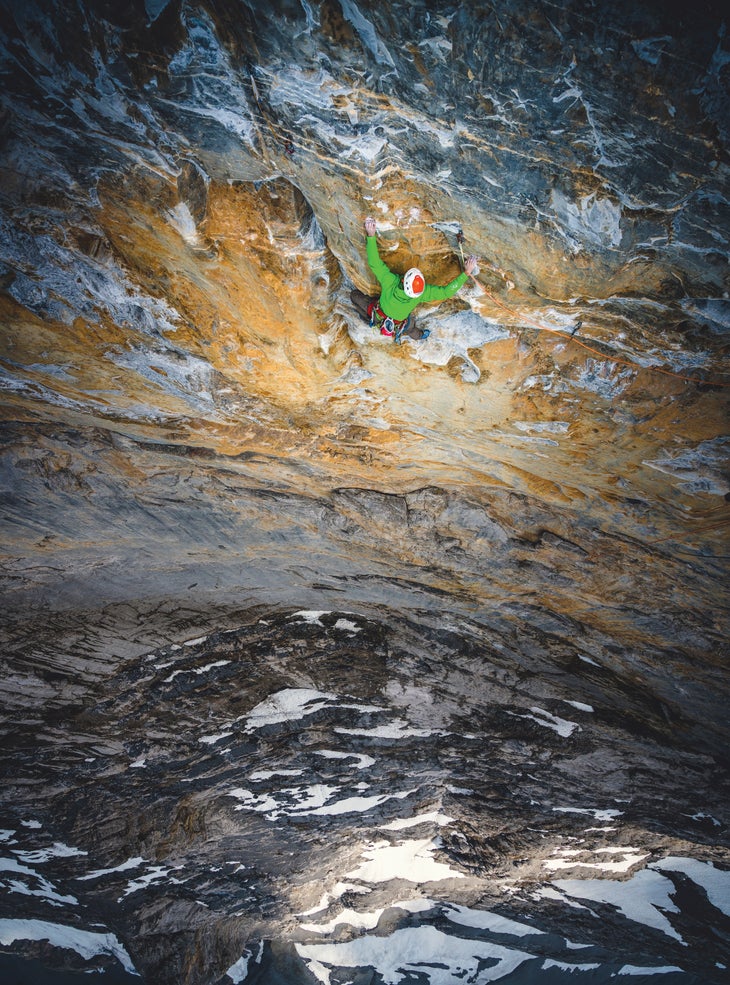 Tobias Sutter high on La Vida Es Silbar (5.12d; 27 pitches) on the infamous north face of the Eiger, Switzerland.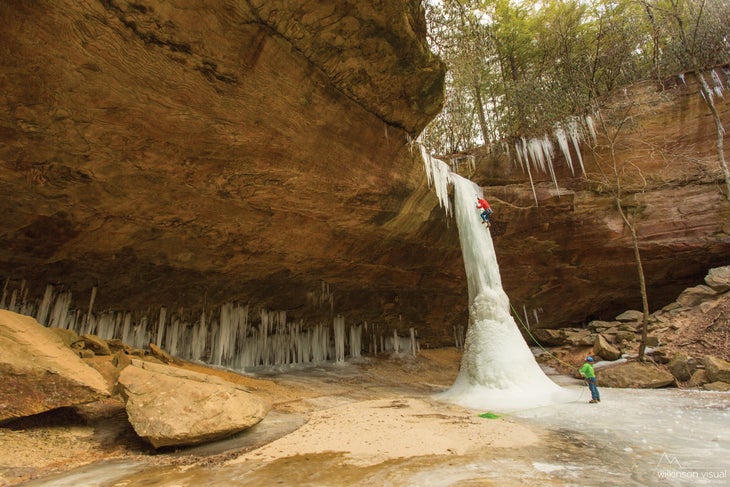 Heath Rowland on the FFA of Copperas Creek Falls, Red River Gorge, Kentucky, during a cold snap in winter 2018.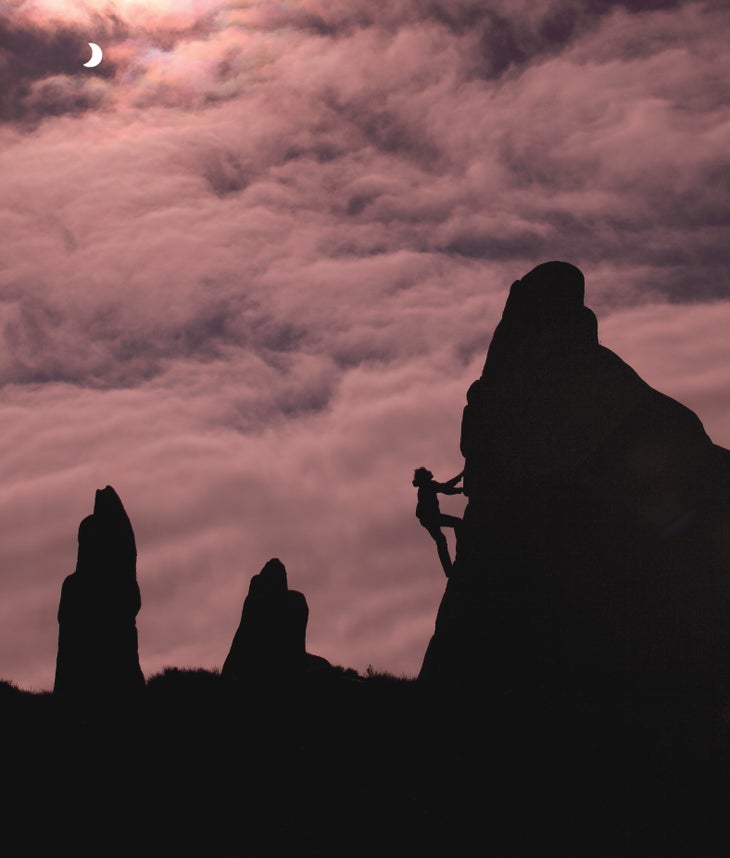 Andi Turner climbing Magic Roundabout (5.9) at Ramshaw Rocks in the Peak District during a solar eclipse.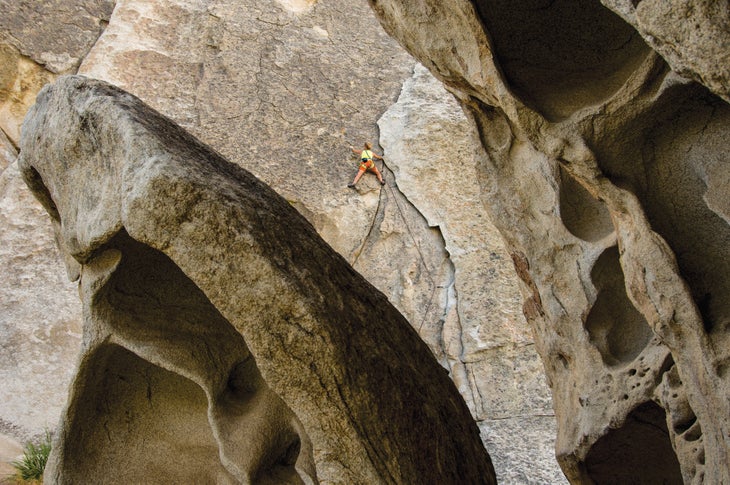 Cheryl Albrecht-Harvey solid on the sweet flake of Rye Crisp (5.8), Elephant Rock, City of Rocks, Idaho.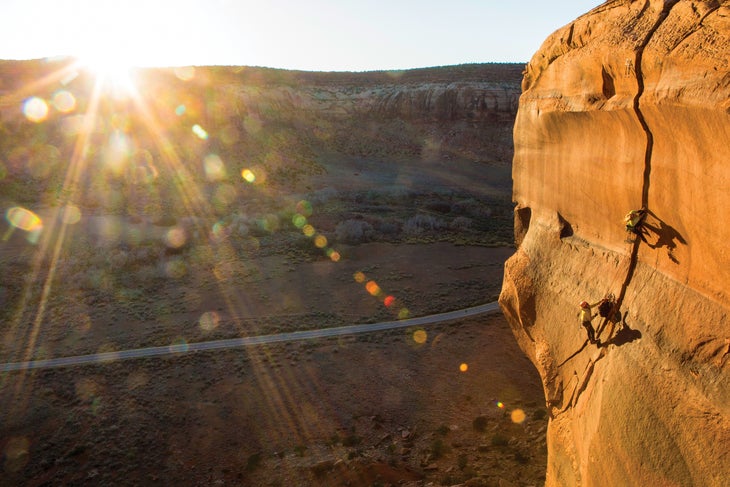 Pamela Shanti Pack on the FFA of Heave Ho, Fringe Walls, Indian Creek, Utah, 34 years after its 1984 FA.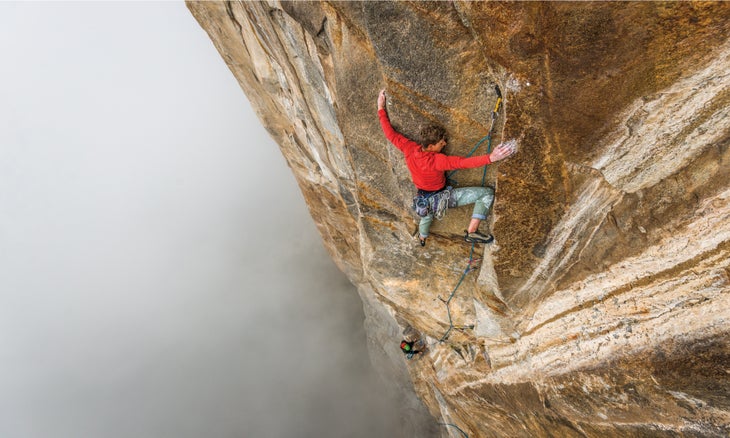 Nik Berry immersed in the clouds on Wet Lycra Nightmare (V 5.13d A0), Leaning Tower, Yosemite.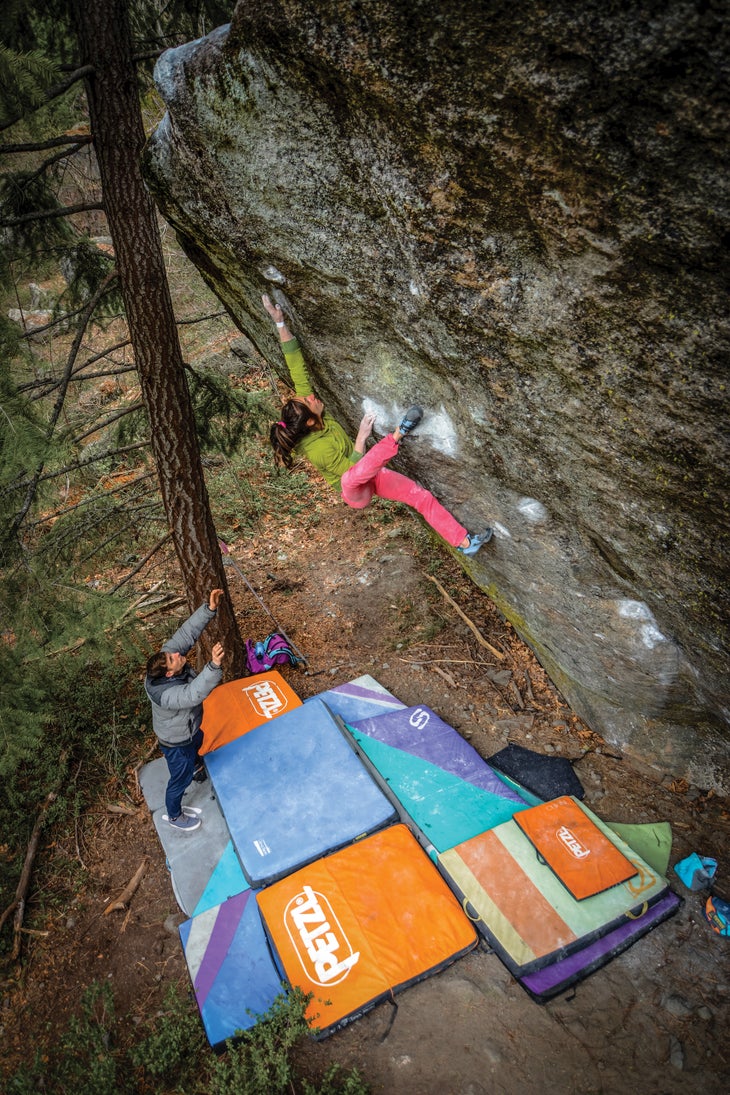 Alex Puccio cranking off one of Washington State's hardest problems, The Penrose Step (V14), Leavenworth.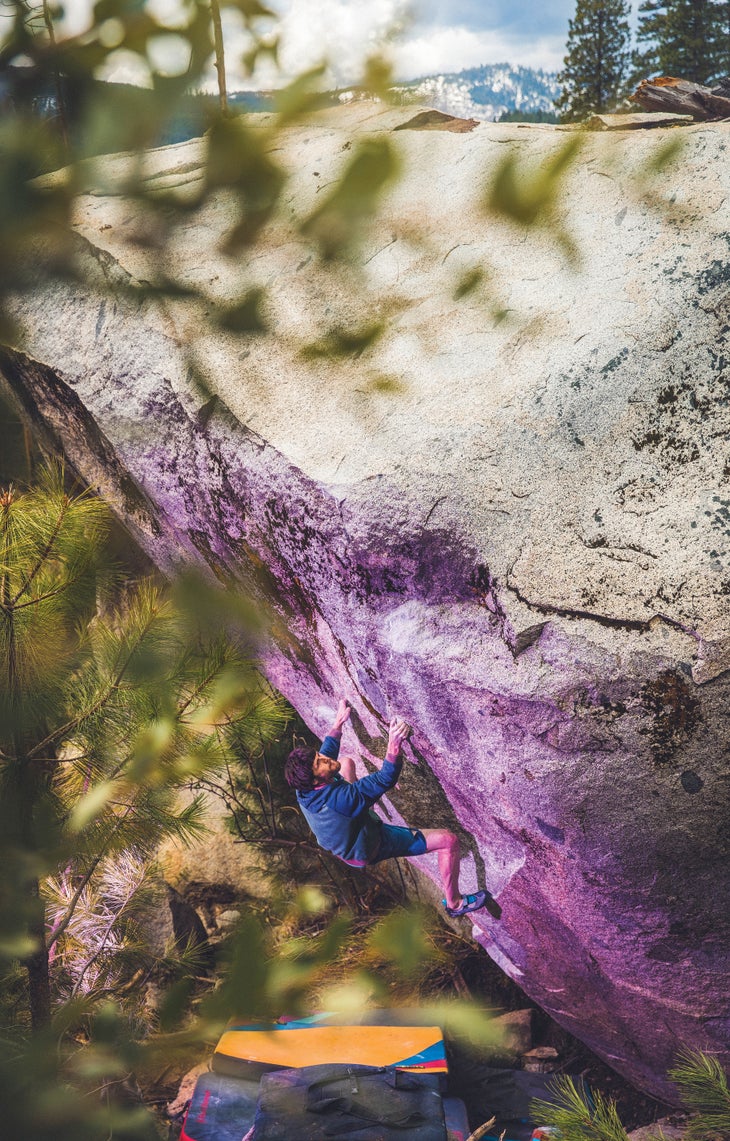 Jimmy Webb working the crux lunge to a distant sloper on a V14/15 project in the hills near Lake Tahoe.
Click any photo for the full-size version.
From hard boulder problems, to beautiful sport climbs, to Red River Gorge ice, check out some of the year's best climbing photos from the best photographers in the business.
Related: