The Miniature Climbs of Alex Legos
Last year, a little climber made a big impact on social media. Alex Legos gained a fast following for his impressive ascents in all climbing disciplines. What's more impressive is that he's only 1.5 inches tall.
Heading out the door? Read this article on the new Outside+ app available now on iOS devices for members! Download the app.
This story originally appeared in the July 2015 issue of our print edition.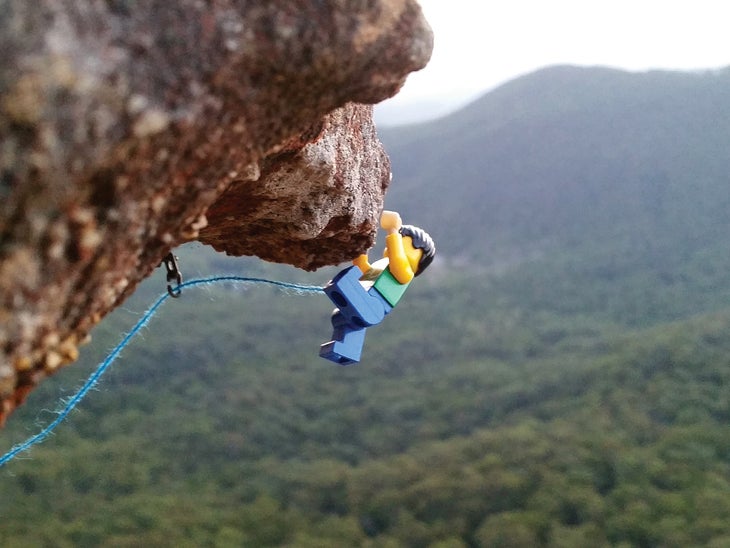 A lot of climbers believe height can be an advantage. How do you feel being extremely tiny affects your climbing?
Alex Legos: I have to select climbs that suit my style of climbing, meaning lots of hard moves close together on tiny holds. You would think being 11 years old I would have a lot more to grow, but somehow I don't think that is going to happen.
What about your hands? They look like they'd be well-suited for pinches, but your lack of fingers seems like it could make slopers and crimps a challenge.
My hands are more suited to pinches and tufas, but I can still crimp and hang off slopers. I'm also really good at dynoing. I'm not really good on mono pockets so a climb like Action Directe (5.14d) would be impossible for me.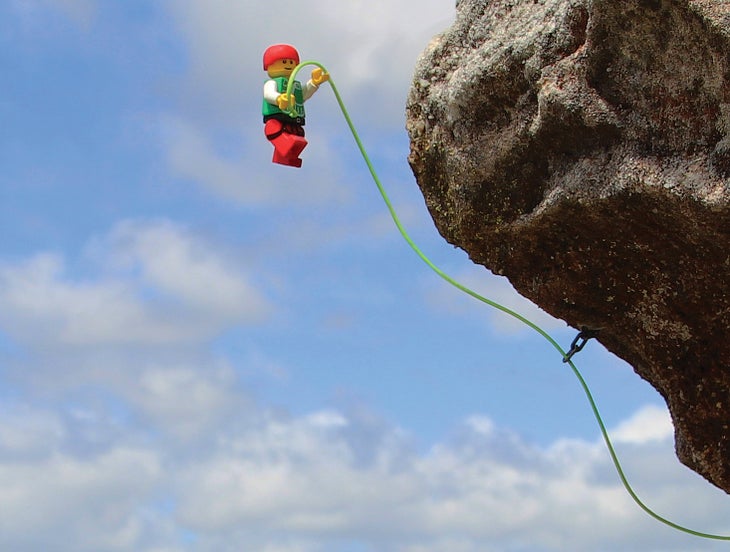 What was it like meeting Alex Megos? Is it safe to say that, beyond sharing similar names, he's been a bit of an inspiration for you?
There are a few climbers who inspire me. The likes of Alex Megos, Dean Potter, and Alex Honnold to name a few. Meeting Alex Megos was definitely a highlight; he was a really nice guy and inspiring to watch climb. I also hope to meet Alex Honnold someday.
How has your life changed since becoming a sponsored athlete?
My life hasn't changed that much. I still get out and play with my friends, go to school, and do all the fun things like ride skateboards, bikes, motorbikes, and sometimes even go horseback riding. However, most of my focus goes into climbing. I would like to thank my sponsors Kletter Retter and Moja Gear for seeing the potential in me. Looking forward to working with any future sponsors as well.
Anything else you'd like to say to our readers?
Just get out and enjoy climbing at whatever level you are at. It's an amazing sport, and I hope I'm an ambassador to all the young kids out there.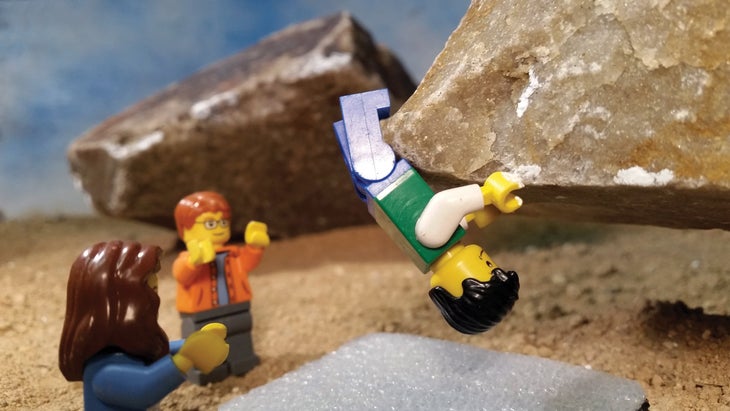 Who is the man behind the Lego man?
Brendan Zyp: Brendan Zyp from Mount Victoria, NSW Australia—a two-minute walk from the closest crag.
Tell us a little bit about your climbing background. I assume you climb, right?
I have been climbing now for 25 years. In that time, I have been lucky enough to travel to many climbing destinations both in America and Europe, Yosemite being my all-time favorite climbing destination. I enjoy every type of climbing: bouldering, ice climbing, mountaineering, and most of all, the local trad and sport on nearby sandstone cliffs. Some of the places I have been are reflected in the images.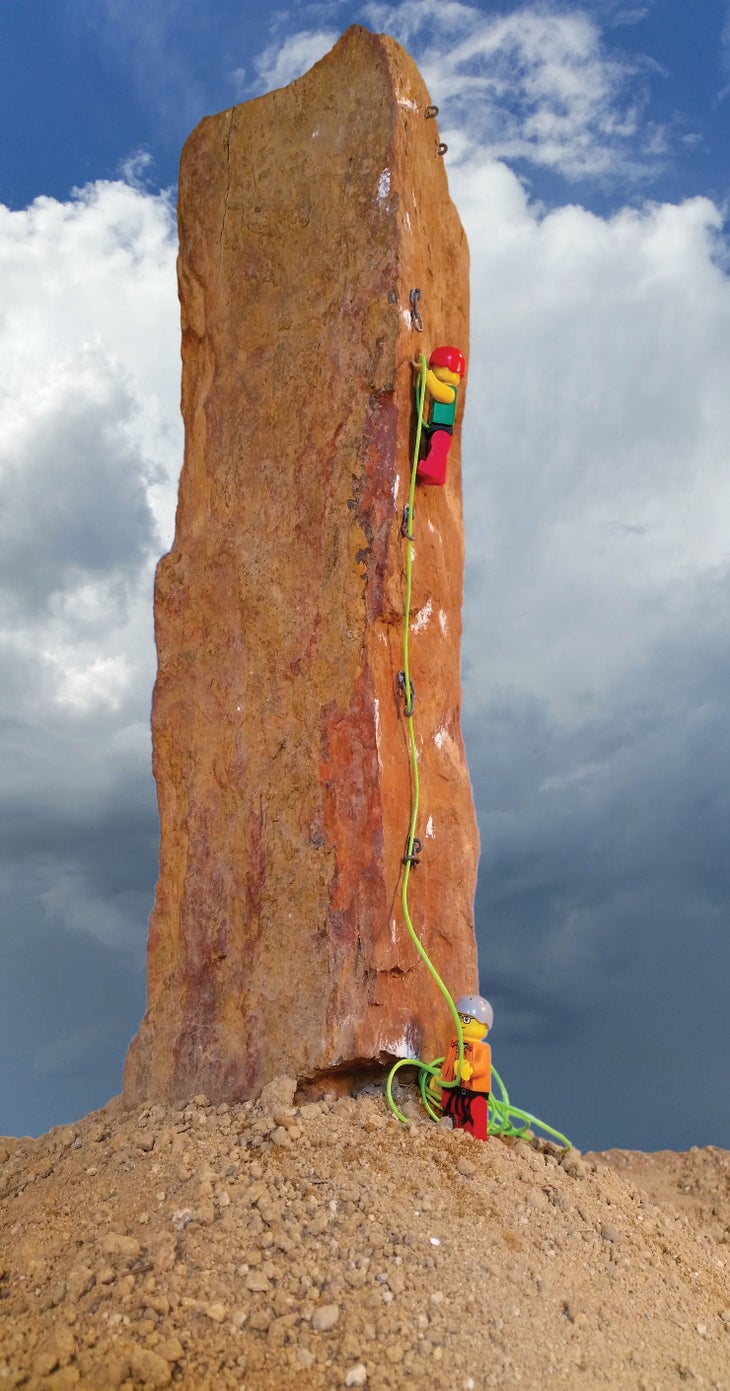 How did Alex Legos come about?
I've always wanted to photograph a rock climber silhouetted against an amazing sunset. Unfortunately I couldn't find anyone to climb when the setting sun and sky looked amazing. I quickly grabbed a Lego figurine, thinking, "That will do." And that's how Alex Legos came about.

Describe the process of creating one of these photos.
I either set up Alex in a mini studio indoors, outdoors when the conditions are perfect, or when I'm out climbing I'll take photos of him. I'm lucky to live with amazing scenery and climbing minutes from home. The biggest challenge is coming up with an idea. The photo process can take as little as five minutes or up to an hour.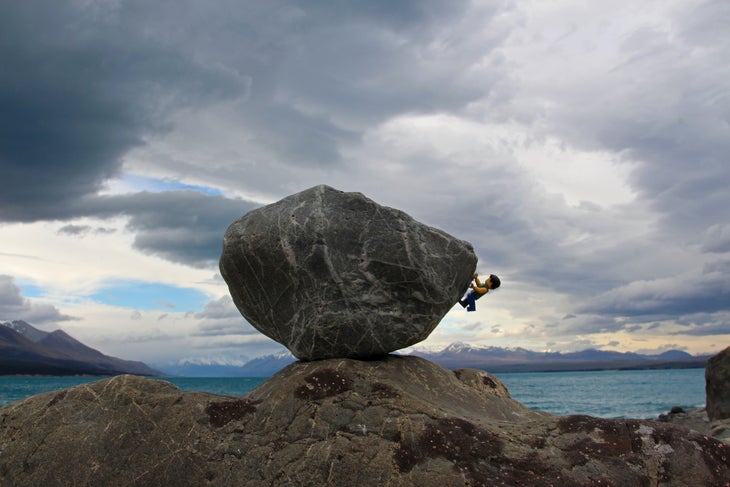 How did the Alex Megos meeting happen?
Alex Megos was on a climbing holiday in the Blue Mountains where I live. Through a mutual friend we managed to connect on social media. Alex Megos was excited to meet Alex Legos, and it was just a matter of meeting up for a climb together after that.
Was it a surprise how quickly Alex Legos caught on?
It was a huge surprise. Knowing that it entertains so many people inspires me to keep it fun and interesting.
Follow the latest ascents of the miniature climbing master on Instagram (@alex_legos) and Facebook.