Unpublished Climbing Photo Spotlight: Christian Pondella
Heading out the door? Read this article on the new Outside+ app available now on iOS devices for members! Download the app.
This story originally appeared in the July 2015 issue of our print edition.
"Being passionate about your subject is the most important thing with photography," 44-year-old shooter Christian Pondella says. "I love to ski and climb, and that's what my friends and I were doing every day…eventually it evolved into a career." Although he's on the road four to six months a year, his home base of Mammoth Lakes, California, and the surrounding Sierra Nevada mountains are still some of his favorite places to shoot. Within an hour's drive, he can be in Tuolumne, the Buttermilks, or the high country of the Eastside, which helps him "capture amazing images any time of the year." Although a black and white photography class during his freshman year of college is what led him to discover photography, it's his wife who he credits for keeping him going: "She's very supportive of my job, and she's a huge inspiration in my career."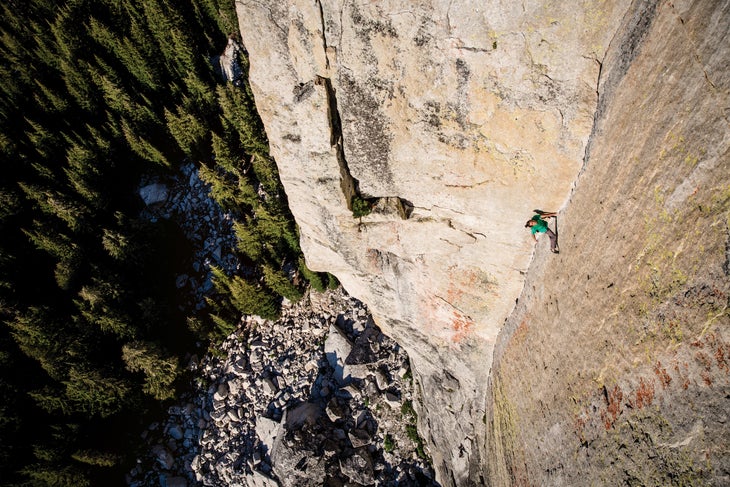 Climber: Lonnie Kauk
Route: Oz (5.10d)
Location: Tuolumne Meadows, Yosemite National Park, California
Lonnie Kauk is a great friend of mine and someone who I have been shooting with for a long time. Usually when Lonnie and I go out together it is just personal work, and essentially we are trying to document these bigger moments in Lonnie's climbing—"Creating Magic" as we say. Lonnie is pretty spiritual, and this is reflected in his climbing. On this day, he was paying tribute to John Bachar, one of his mentors who was also the first person to solo this route. The weather was perfect, and Lonnie wanted to climb the route in the late afternoon during the last hour of golden light. Moments after he topped out, we watched the sun set and reflected on life and the unifying experience of what had just happened.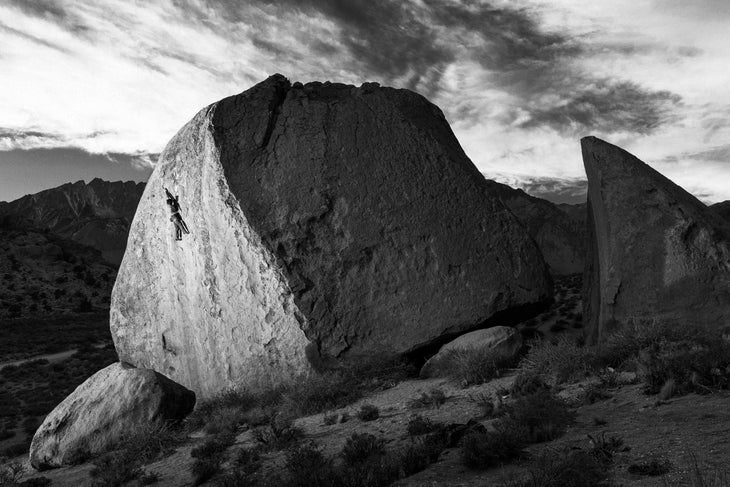 Climber: Lonnie Kauk
Route: Ambrosia (V11)
Location: Buttermilks, Bishop, California
Put up by Californian Kevin Jorgeson, Ambrosia is one of those ultra-classic highballs in the Buttermilks; at 55 feet, it's basically a free solo. Ideally I would have loved to shoot this during sunrise, but Lonnie wanted to climb it later in the day when he was more warmed up and better focused. Since he would be climbing in the shade, I decided the best way to shoot this was to light it up with two high-powered strobes and create my own dramatic light. Plus, all the photos I have seen of this problem were shot with natural light, so using strobes would give us a super-unique image of something that has been photographed dozens of times before.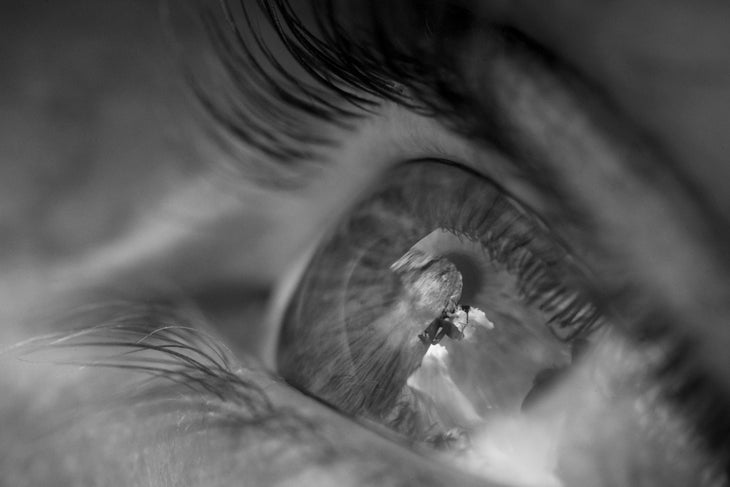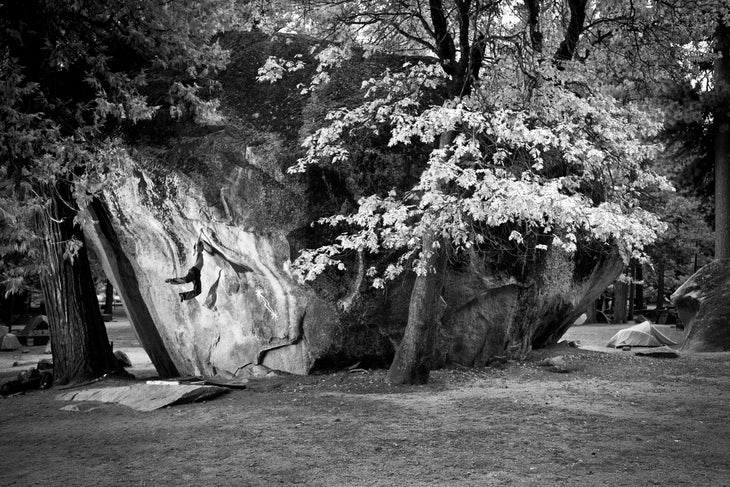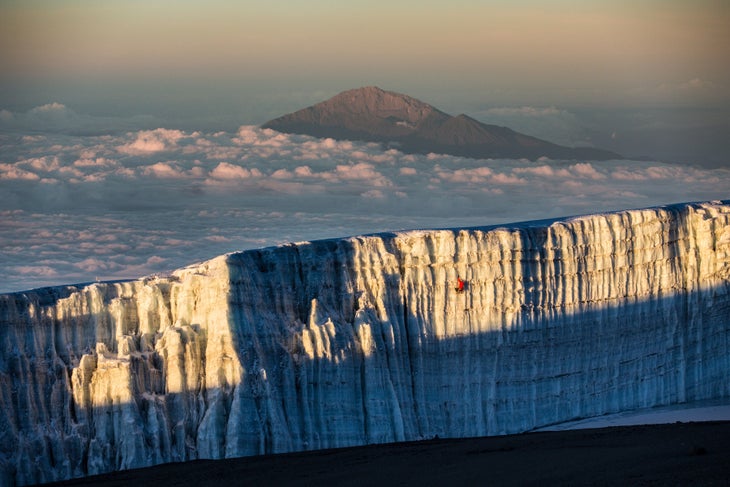 Climber: Will Gadd
Route: Unnamed (WI6+)
Location: Mt. Kilimanjaro, Tanzania, Africa
This was a trip that Will Gadd and I had been planning for several years before it finally came together. Ultimately, our goal was to climb ice in Africa on a glacier that will eventually melt. After several days of getting some amazing climbing photos on the various glaciers, we both wanted to get a classic, beautiful sunrise photo with the first light at 19,000 feet. This climb was about 100 feet from the summit, and we knew the sun would hit it first thing in the morning. Fortunately, despite the harsh conditions and high elevation, Will and the rest of the crew were willing to wake up at 4 a.m. to get into position so Will could be climbing as the sun rose behind him and bathed the wall of ice in golden morning light.
Website: christianpondella.com
Instagram: @christianpondella
Further Reading:
Unpublished Photos From 3 Top Climbing Photographers