Bozeman, Montana Climbing Destination Guide
Welcome to the climbing capital of the northern Rockies
Heading out the door? Read this article on the new Outside+ app available now on iOS devices for members! Download the app.
The following story originally appeared in the January 2015 issue of our print edition.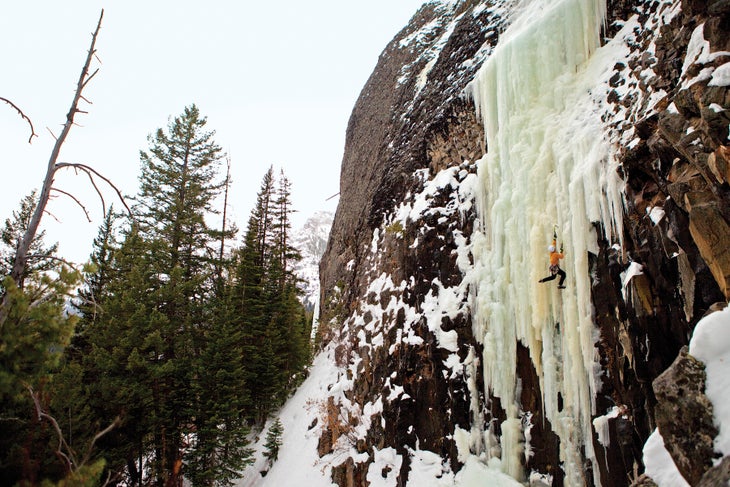 Bozemanites will tell you that there's nothing to see here. Move along. Maybe it was Missoula you were looking for? But the town and its immediate surroundings harbor some of the best climbing (and general adventure) in America's northern Rockies and is, in a word, awesome. Home to Montana State University, a funky downtown scene, and a lifetime of fun within an hour's drive—there's a whole lot to see. It's renowned for Hyalite Canyon's reliable ice (more than 150 ice and mixed routes in just three square miles, according to locals), and with the Bozeman Ice Festival held annually in December, it's one of America's ice capitals. But you don't need axes to get vertical. To the south, Gallatin Canyon boasts a variety of climbing on equally varied rock, from limestone sport climbing to granite and gneiss multi-pitch trad lines. There are even some pebbles to wrestle at Sagebrush Point and Cascade Creek. If big mountains are more your style, find quality alpine experiences in Paradise Valley, also just an hour's drive. A few days here and the town begins to feel like an isolated paradise separated by the 10,000-foot peaks that surround the town.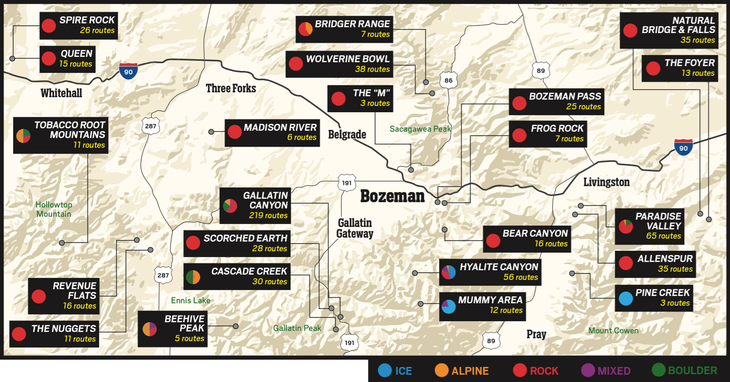 Where to Stay
Bozeman is surrounded by National Forest, where dispersed camping is plentiful and free (ask nicely at Northern Lights gear shop, and they'll clue you in). Hyalite Reservoir, a half-hour south of Bozeman, offers multiple campgrounds off of Hyalite Canyon Road. The primitive sites are free. Want a roof? The Bozeman Backpacker Hostel (406-580-3330) right off Main Street has 16 shared rooms with bunk beds and bathrooms. For $22 a night you get a bed (bring a sleeping bag or rent linens), air conditioning, Wi-Fi, laundry, and a full kitchen.
Where to Eat
With two locations and a progressive vibe, Community Food Co-op (406-9587-4039) is an excellent place to pick up groceries—and a bite to eat. It's like a way less corporate Whole Foods. The Flying C juice bar and espresso shop upstairs in the Co-op's W. Main St. location is a welcome alternative to crowded downtown coffee shops (and a great place to get some work done). For lunch, stop by The Garage Soup Shack (406-585-8558) for sandwiches, salads, and an appropriately wide selection of soups in a funky, tattoo-and-sheet-metal setting. Dinnertime: Montana Ale Works (406-587-7700) dishes out jazzed-up comfort food along with an extensive collection of regional craft brews from across the mountain region. To stay light, go for the fish tacos or steak salad.
Where to Drink
Downtown Bozeman has a lively nightlife, with a mix of rancher bars, dives, mountain-chic pubs, and live music. A true piece of Bozeman history is the Rocking R Bar (rockingrbar.com), which has been a hot spot since the 1940s. Destroyed by a natural gas explosion in 2009, the bar is back open as of 2011 thanks to community support. The Filling Station (406-587-0585) off North Rouse Ave. offers live music every week, or to feel like a true Bozeman local, stop into The Haufbrau (406-587-4931), a hole-in-the-wall joint that hosts local artists in a cozy setting. Tip: Bring a pocketknife—carving your name into the table is encouraged. The place is one of a kind. 
Where to Buy Gear
Spire Climbing Center (406-586-0706) serves as both the local gym and gear shop. The pro shop is fully stocked for any piece of gear you could need, and the highly knowledgable staff can provide local beta.
How to Spend a Rest Day
Soak in the healing waters at Norris Hot Springs (406-685-3303), 40 minutes west of Bozeman in the Madison River Valley. Or hike up to Fairy Lake for views of the impressive Sacagawea Peak. Or just cruise downtown. There are more than enough quirky shops, cafés, and culture to waste a day.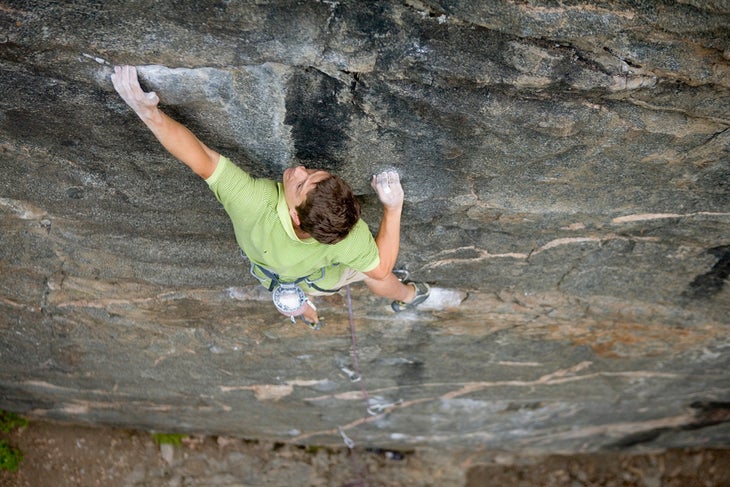 What to Climb: The 10 Best 4-Star Routes
As ranked by Mountain Project users
Note: Mountain Project's information on Montana climbing is far from complete, so it may be wise to also consult local guidebooks for more routes.
Sparerib (5.8)
Gallatin Canyon
"The second pitch is brilliant. I had to remind myself to place pro; it's easy to forget when you're having so much fun."
Standard Route (5.9)
Gallatin Tower
"This is a great climb, though it does get a lot of traffic. I've even heard of a bachelor party at the top of the route! Cookouts utilizing the fabled grill stashed near the summit have become something of a tradition for Bozeman locals."
Tigger (5.10a/b)
Gallatin Tower
"Stout climb. This one is great training for other sandbagged 5.10 routes at places like Devils Tower. Can't wait to return to Montana and battle with Tigger again!"
Theoretically (5.10+)
Hyalite Canyon
"Stunning, pumpy, thin fingers. A don't- miss route—the best on Hyalite rock."
Montana Centennial Route (5.11a)
Cowen Cirque, Paradise Valley
"A year later and the day is still burned into my memory. This is one of the best alpine routes anywhere in the Lower 48—I promise. The climbing itself is perfect, and the setting is equally amazing. Even the 18-mile hike in and the campsite by the lake are spectacular. Do it."
The Fugitive (5.12-)
Gallatin Canyon
"The best line in the canyon. Discontinuous finger cracks on beautiful stone. Grip it and rip it!"
The Dribbles (WI4)
Hyalite Canyon
"Longer than other climbs. It has nice belay ledges and a few steep sections on flows that are routinely thick and forgiving. And it's one of the few climbs that can handle more than one party at a time. The descent gully is avalanche-prone, so rap the route if you are in doubt."
The Thrill is Gone (M4)
  Hyalite Canyon
"Fun, relatively easy, but sometimes-serious corner. If there's not enough ice you'll scratch up the corner and have a hard exit, too much ice and all the good pro in the chimney is covered, but if you hit it just right you get one-swing sticks and great rock gear. Whoop, whoop!"
Cleopatra's Needle (WI5)
Hyalite Canyon
"The climb is in an amphitheater with views of high, windswept ridgelines and ice flows off rotten cliff bands. The approach, climb, and views are all world-class."
Winter Dance (WI5/6 M8)
Hyalite Canyon
"Surrounded by overhanging choss, free-hanging ice, and cold air, Winter Dance is the ultimate journey into the upper tier of Hyalite and is like stepping onto another planet."
Metrics
Style
Sport and trad-cragging heaven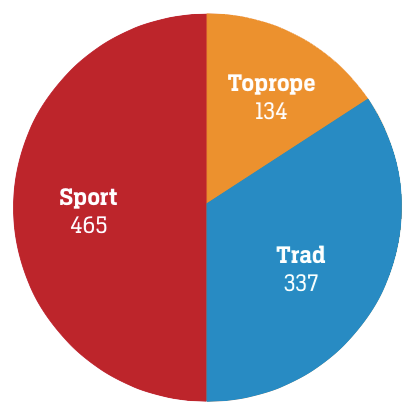 Rock/Boulder/Ice/etc.
A little bit of everything—a lot of rock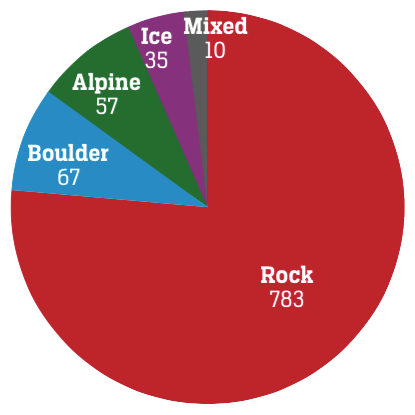 Quality
Nearly 500 routes at 3 stars or higher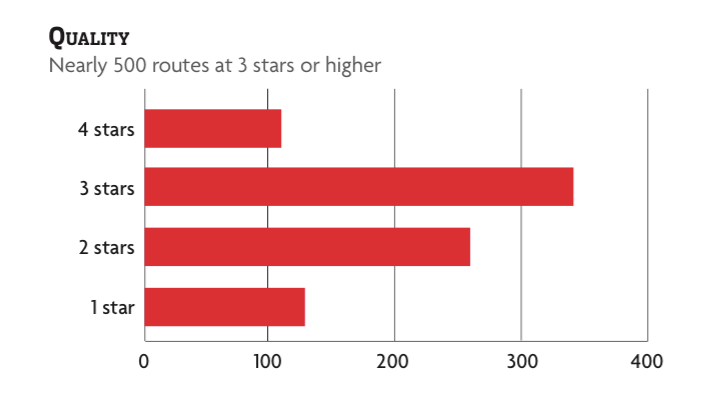 Difficulty
A moderate climber's utopia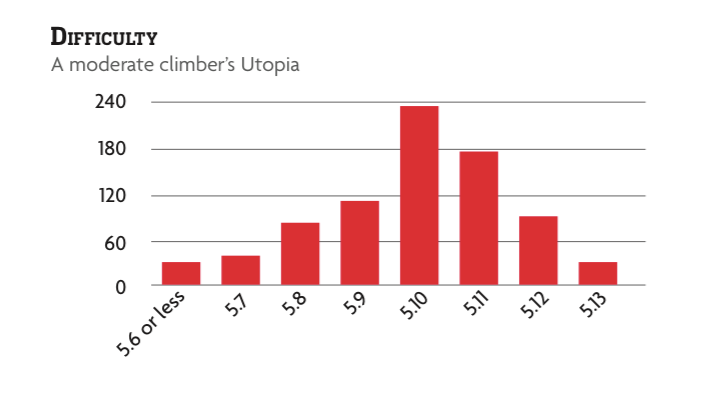 Get route beta, photos, and topos for the whole state at Mountain Project.