Chattanooga, Tennessee Rock Climbing Destination Guide
Heading out the door? Read this article on the new Outside+ app available now on iOS devices for members! Download the app.
This story originally appeared in the October 2014 issue of our print edition.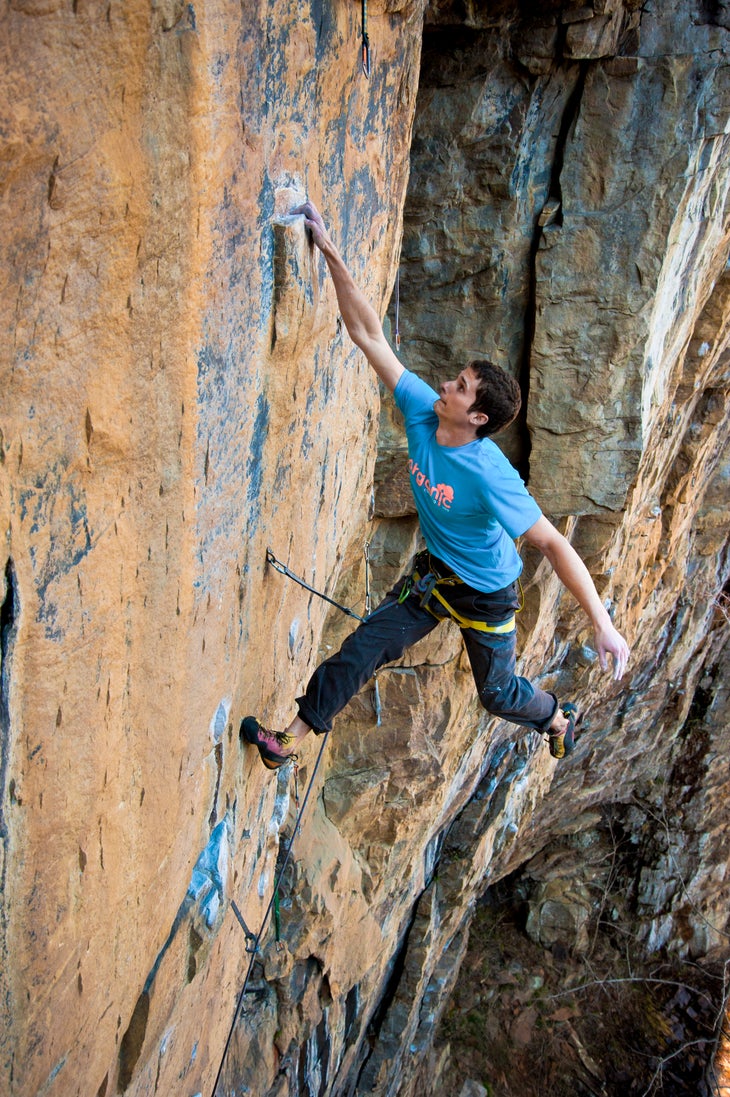 The Southern Cragging Capital
Nowhere in the South is there such a high concentration of lifelist climbing destinations. Within an hour's drive of Chattanooga are eight crags, each with enough routes to last most climbers a lifetime. And if you ever get tired of Chattanooga (not likely, its population has grown every year for the past 20), there are dozens of other climbing areas to keep you busy near Nashville to the northwest and Knoxville to the northeast, both less than two hours away. The city of more than 170,000 just opened one of the country's most innovative rock gyms. High Point Climbing and Fitness has 28,000 square feet of climbing inside—and out. The facility has transparent exterior walls with multiple routes. The town has even lured badasses like Lisa Rands and Wills Young to take up residence; the pair runs High Point's climbing school. In short, this laid-back town is a must-stop for any road tripper or itinerant rock climber looking for a home.
Much of the climbing in Tennessee is on the Cumberland Plateau, a 300-mile ridge that stretches into Alabama and Kentucky. The rock is hard, high-quality sandstone, and the terrain can include long crack climbs as well as overhanging jug-fests; the variety is incredible.
The area boasts climbing year-round, and in the dead of winter, you'll see climbers on the rock in their T-shirts at south-facing crags like Tennessee Wall (aka T-Wall). When summer is at its hottest, Sunset Park is a great destination; the west-facing cliff stays shady until well into the afternoon. But it's not all milk and honey; it can get stiflingly humid in summer. Plan for a fall or winter visit. October and November are pitch-perfect.
There's plenty to do no matter what your climbing style. For trad leaders, T-Wall and Sunset are the top choices; others include Suck Creek Canyon and Prentice Cooper. Sport climbers can clip bolts at Foster Falls and Obed. And there's a little of both at Leda. For the truly adventurous who want to carve out their own routes, there's Big South Fork, a real climbing frontier.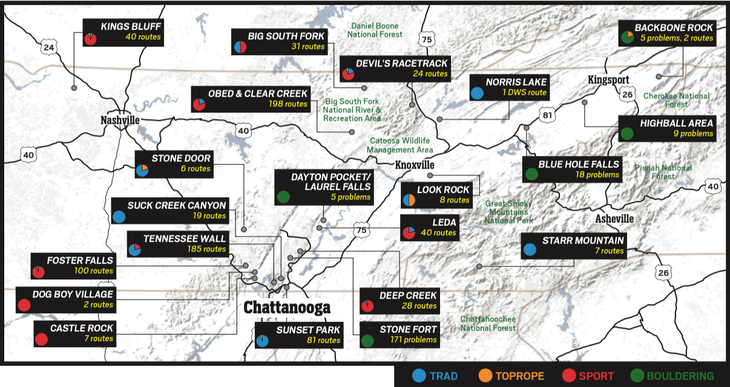 Where to Stay
If you want to set up camp, hit the parking lot of Tennessee Wall in the Prentice Cooper Wildlife Management Area. There are plenty of car camping sites and a pit toilet. Bonus! It's free—first come, first served. If you'd like a real bed and roof (or need to find climbing partners), try out the Crash Pad (423-648-8393). This hostel is the unofficial basecamp for visiting climbers (hikers and boaters, too) with community rooms (starting at $28 per night for a bunk) and private rooms. Nice: free Wi-Fi and a DIY breakfast bar.
Where to Eat
Check out the Flying Squirrel. This local bar and restaurant is a favorite among traveling climbers. Open until 3 a.m., this joint serves everything from kale salads to duck tacos. They have a Sunday brunch menu as well, with Sriracha Bloody Marys and a dish called Dirtbag Benny (two small pieces of waffle, fried eggs, avocado slices, and bacon bits with molasses). With an extensive list of craft beers and house cocktails, this place is sure to please. (Tip: If you're staying at the Crash Pad, be sure to mention it—you'll get a discount on your bill.) If you're looking to get caffeinated before a day of climbing, head to Mean Mug Coffeehouse (423-825-4206) for locally roasted coffee, specialty lattes, and a full lunch menu.
Where to Buy Gear
Rock/Creek (888-707-6708) has four locations in Chattanooga alone. They carry a wide variety of outdoor gear, from apparel to any climbing gear you left as booty at the last crag. These guys are super-involved in the climbing scene in Chattanooga and have helped with many projects over the years, including building the parking lot and camping area at Tennessee Wall. Look around the store for local gear company Granola. They hand-build chalkbags, day packs, and the Camp Grounds Coffee Kit, which includes an AeroPress, a burr grinder, two cups, and locally roasted coffee.
Where to Learn the Ropes
Let Rocky Top Guides (706-333-2089) show you around. They offer a wide variety of courses, including a rescue course and a Transition from Indoors class, for those who want a bit of training before taking on real rock. Or look up Lisa and Wills if you stop into High Point Climbing and Fitness (432-602-7625). They offer everything from basic instruction to personal training and guiding.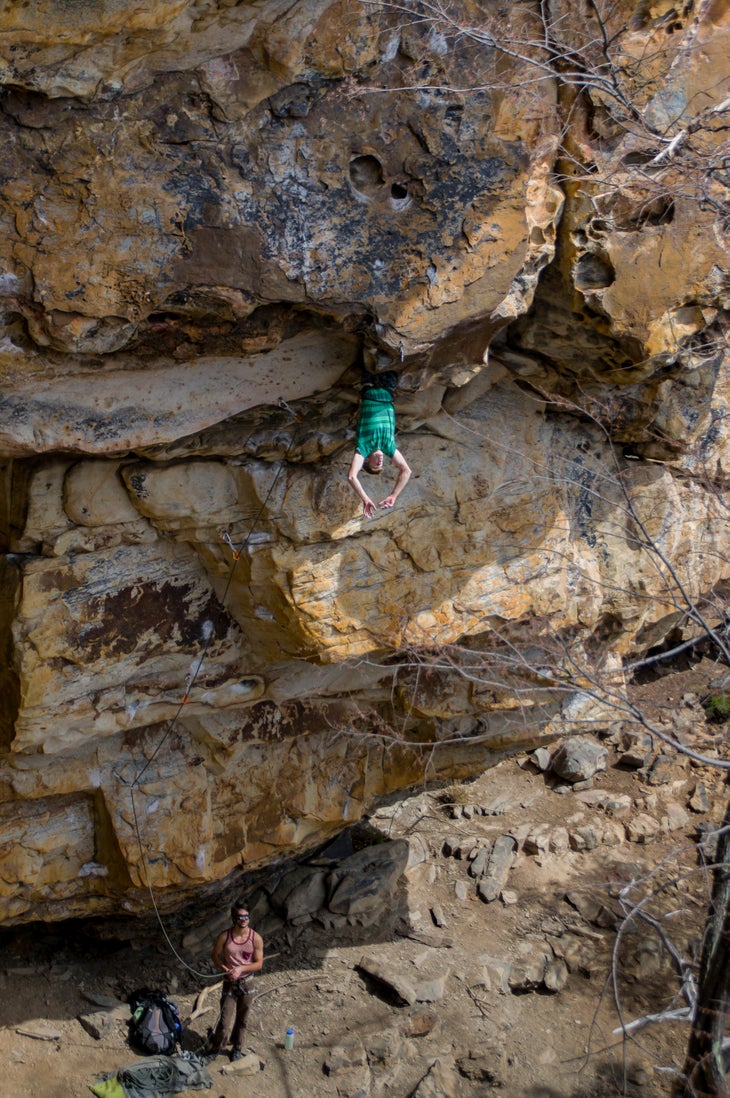 What to Climb: The 10 Best 4-Star Routes
As ranked by Mountain Project users
Golden Locks (5.8+)
Tennessee Wall
"Beautiful splitter crack with exposure above the Tennessee River, the most popular and perhaps the most sandbagged route."
Open Casket (5.9)
Tennessee Wall
"You think this cannot be 5.9, yet unlikely reaches to secret jugs with wild stemming across the chasm and locker hand jams under the huge chockstones prove you wrong. High Indiana Jones value on this one."
Holy War (5.9)
Foster Falls
"Argued to be the best of the grade at Foster Falls, and I would have to agree. The climbing is pretty continuous and interesting with a wide variety of moves—crimps, jugs, flakes, and even a mono pocket!"
Hurts So Good (5.10a)
Foster Falls
"A long, fairly sustained route with a bouldery start followed by a very thin finish with lots of jugs in between. Crux comes at the 'roof' and the thin face crimpers near the end."
Stepping Stone (5.10a/b)
Tennessee Wall
"This is one of the best single pitches you will do anywhere. Place your pro well on the bottom section. Easy and well-protected terrain leads to a committing situation on the arête, at which point you'll want to begin channelling your inner sport climber by firing for the top like you really mean it. Good pro is there for the taking, but it'll cost you some burn time on those forearms."
Something's Always Wrong (5.10d)
Foster Falls
"No argument about it. Best 5.10 at Fosters. Move left after the roof for a good rest before you tackle the overhanging face at the top."
Sugar in the Raw (5.11a)
Tennessee Wall
"Classic route with bouldery moves and small but good gear. Milk all the rests and don't pass up any placements. Pull a hard roof and then move to good stances. Follow the thin cracks with decent pro to the crux that comes in the middle, then go up through several moderate roofs to the anchor."
Hersey (5.11b)
Obed
"Probably my favorite climb at the Obed. The sloper crux down low is a fun little boulder problem, and the jug-fest roof is just good, clean fun. Highly recommend this one. It's like climbing a sandstone jungle gym."
Solstice (5.12a)
Obed
"This is a pumpy climb with an amazing roof. Fall off anywhere, and you'll have a heck of a time getting back on the route."
Twistin' in the Wind (5.12c)
Tennessee Wall
"Touted by some as one of the best sport routes in the South. Certainly one of the best at T-Wall and is a must-do if you have what it takes."
Metrics
Quality
Nearly 600 routes at 3 stars or higher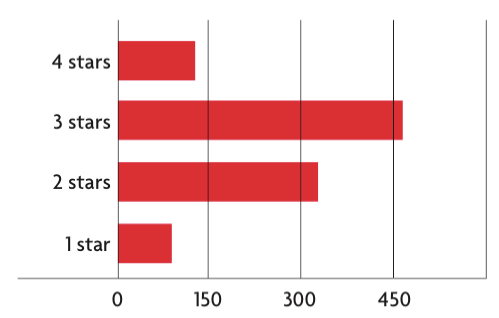 StyleParadise of sport and trad cragging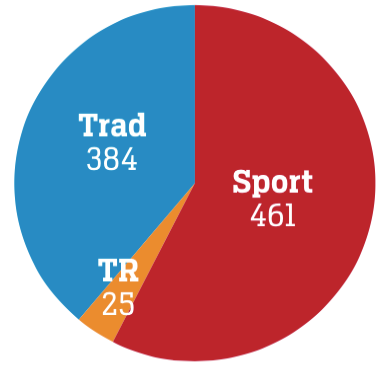 Difficulty
A moderate climber's heaven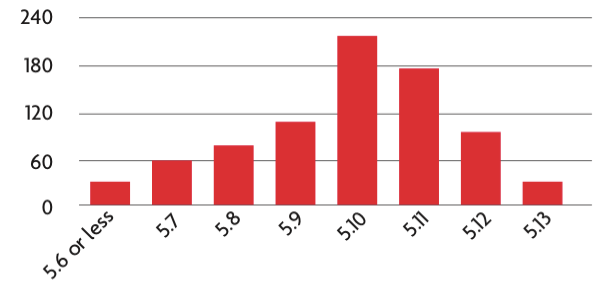 Get route beta, photos, and topos for the whole state at Mountain Project.