Fayetteville, West Virginia Climbing Destination Guide
Old school cragging
Heading out the door? Read this article on the new Outside+ app available now on iOS devices for members! Download the app.
This article originally appeared in the October 2015 issue of our print edition.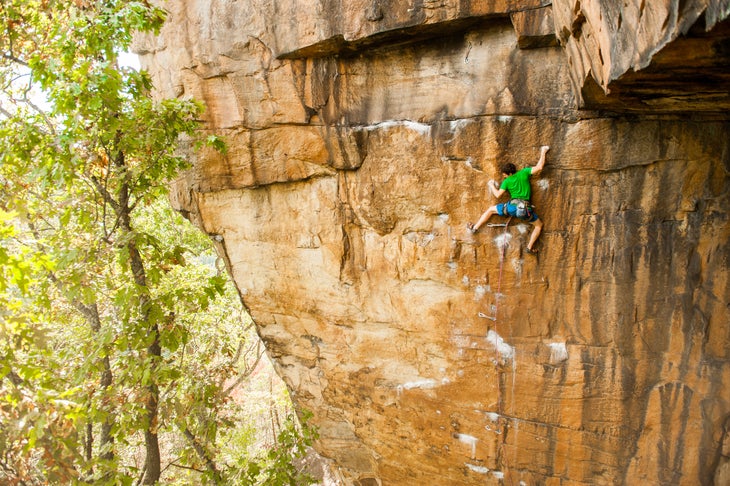 Nestled in the heart of the New River Gorge and brimming with Civil War history, Fayetteville, West Virginia is a quaint coal mining town with a heart for the outdoors. The nearby Gorge has become a hub for whitewater rafting, mountain biking, BASE jumping and, of course, killer climbing, with more than 3,000 routes on over 60 miles of cliff bands—not to mention practically endless bouldering opportunities. The New River carves the longest and deepest gorge in the Appalachian Mountain range. Ancient Nuttall sandstone is prominent in the region, and climbers should expect plenty of roofs, cracks, arêtes, and small holds, so bring your mental game to unlock sequences. With small town vibes, heaps of crags, and time-tested beauty, Fayetteville is a treasure waiting to be explored.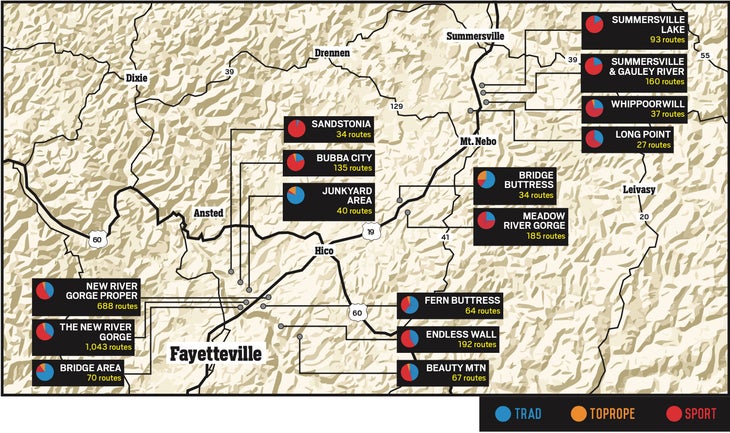 Where to Eat
Pies and Pints is a West Virginia staple, with locations all over the Mountain State. It combines two of post-climbing's biggest loves: pizza and craft beer. Located right at the doorstep of the New River Gorge National River, this local standard features insanely customizable pizzas and unique craft beer. Local's tip: Pair a Sriracha shrimp pizza with a pint of Bridge Brew Works Long Point Lager; a nice blend of bitter hops and sweet honey makes for a savory delight! Another must-visit is the Secret Sandwich Society. Located right off State Route 19, it's a great quirky place to stop before or after your sesh. They use only fresh, local ingredients, and every sandwich is named after a U.S. president. It also has plenty of vegetarian options, like the Garfield, a sandwich with fried eggplant, marinara, and provolone cheese. Added bonus: There's local beer on tap and outdoor seating. Oddly, it's closed on Tuesdays. There's no better place to watch a sunset than at The Burrito Bar, located just north of Fayetteville. In addition to a killer Mexican fusion menu, live music, and extensive craft beer selection, people flock here for the amazing view from the patio of the surrounding gorge.
Where to Drink
Mackie's Biergarten is a climber's paradise, with local beers, outdoor seating, grilled brats, and live music. Perfectly located for that after-climb refresher, Mackie's shares a building with the Bridge Walk tour company in the heart of downtown by the New River Gorge Bridge. If bluegrass is your jam, check out Rendezvous Lodge, where regional bluegrass bands headline every weekend. The hippie, dive bar vibe will make even the grimiest climber feel right at home.
Where to Buy Gear 
Forgot something? Need more draws? White courage? Look no further than Water Stone Outdoors a Fayetteville institution for more than 20 years. With a huge selection of all your favorite brands, all types of gear, and staffed by climbers, "Waterstonia" is the perfect place to get gear and beta for this little slice of climbing heaven.
Hire a Guide
If you want to learn some new skills, check out New River Climbing Guides, which offers half- and full-day guided sport and trad excursions. Keep in mind outings are privately instructed and aimed more toward beginners wishing to learn technique and get valuable practice. If you're looking for less instruction try Hard Rock Climbing, which offers custom guided trips as well. Both keep groups small, so the guides will provide you with plenty of attention. 
Where to Stay
Chestnut Creek Campground (304-574-3136) is the closest campground to the New River Gorge Bridge. Like all camping in the Gorge, it's primitive only. However, it does offer amenities like firewood, ice, hot showers, and picnic tables. It's the Goldilocks of campsites: pet friendly, within walking distance from the trailhead for crags like Fern Buttress, Endless Wall, and Beauty Mountain, close to the river, and only a five-minute drive from downtown Fayetteville. Want a roof and bed? Check out West Virginia Cabin Rentals. Offering 18 private cabins and a yurt, it's just minutes from the bridge and climbing trailheads but still offers privacy and forested scenic views. Open year-round, each cabin has a private hot tub, fireplace, and a full kitchen.
How to Spend a Rest Day
New River Gorge has some awesome crags, but you should use a rest day to check out the equally legendary whitewater rafting in the Lower New River. ACE Adventure Resort offers a plethora of rafting packages—from all day to half day, "mild" to "wild"—to make sure your whitewater rollercoaster is both thrilling and beautiful. The Lower New River route is the most popular, claiming to be "the Grand Canyon of the East" and "the second oldest river in the world!" The route offers stunning views and even goes directly under the famous New River Gorge Bridge. ACE offers plenty of other outdoor adventures as well, like guided climbing, fishing, ziplining, mountain biking, and more. Speaking of the New River Gorge Bridge, try a walking tour beneath the bridge for views at heights that rival the crag. Only a couple hours long, this educational tour teaches visitors about the engineering and history of this legendary bridge.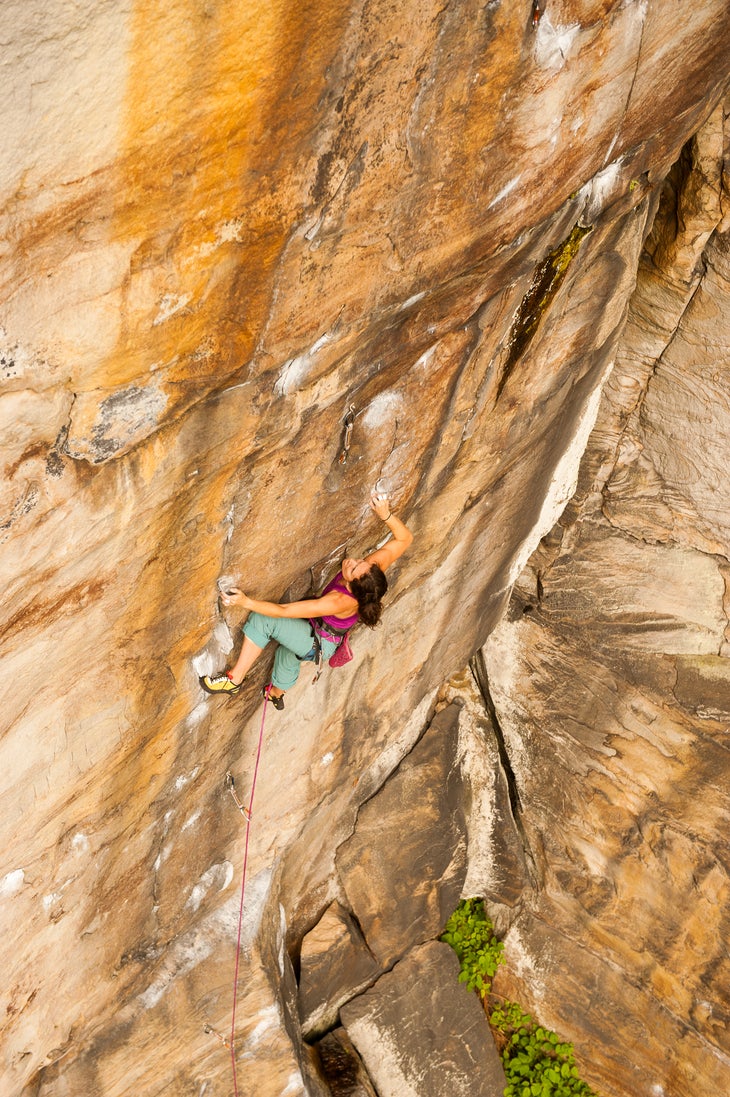 What to Climb: The 10 Best 4-Star Routes
As ranked by Mountain Project users
Hippie Dreams (5.7)
Orange Oswald Wall, Summersville Lake
"A great first lead and a total must-do for the warming up 5.10 climber."
Mrs. Field's Follies (5.8)
Sandstonia, New River Gorge Proper
"A really fun route with a bit of everything—crack, some face, and an overhang—all on really nice rock. The roof is intimidating but easier than it looks."
Flight of the Gumbie (5.9+)
Butcher's Branch, New River Gorge Proper
  "There are great rests along pretty much the entire route. A bit heady for 5.9, but all in all great fun. I wouldn't make this your first lead, or first 5.9, but if you're confident in the grade you'll do fine. Watch for a couple X's on blocks along the way. When you get to the last bolt, make a plan before you go, unless you wanna stay true to the name!"
Super Crack (5.9+)
Thunder Buttress, New River Gorge Proper
"One of the very best climbs of the grade at the New. Continuously difficult. Use longer slings at the bottom roof to avoid rope drag higher up. Save your strength and #1 and #2 cams for the crux up top. Some spectacular whippers from the very last moves have been seen."
Party in My Mind (5.10b)
Party Buttress, New River Gorge Proper
"Great climbing on perfect, clean rock with bomber gear often well below your feet. Spicy, but shouldn't be dangerous with a good belay. Don't miss the perfect mono pocket."
Chimpanzabubbas (5.10d)
Toxic Hueco Area, Meadow River Gorge
"This is a really good route. It feels like a sport route with gear."
Legacy (5.11a)
Snake Buttress, New River Gorge Proper
"Do it! Awesome, varied movement on a beautiful piece of rock. Although it's a sport route, I found that it climbed a lot like a bolted trad route. My new favorite sport pitch. Full value!"
Toxic Hueco (5.11d)
Toxic Hueco Area, Meadow River Gorge
"This line is simply unbelievable. It doesn't seem like something like this could possibly form naturally. It is simply amazing. Pumpy and sustained!"
Porter for Recorder (5.11+)
Long Point, Summersville and Gauley River
"Wow. Wow. Wow. This is a contender for best 5.11 in the area. This route is wet at the top if it's rained a lot lately, but it's still doable. This is an absolute MUST-DO, and to me rivals every other 5.11 I have been on here. Beautiful rock, movement, goes to the top of the cliff, and the location couldn't get any better."
Reckless Abandon (5.12a/b)
The Coliseum, Summersville Lake
"A fine route on the best sandstone at the lake. Awesome positioning over the water on perfect white sandstone that climbs like Yosemite granite."
Fayetteville, West Virginia Climbing Metrics
Style
Pick your poison: bolts or gear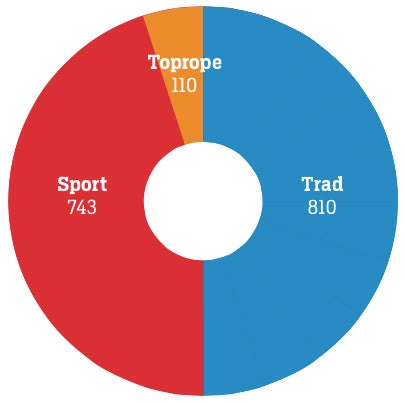 Difficulty
Endless 5.10s and 5.11s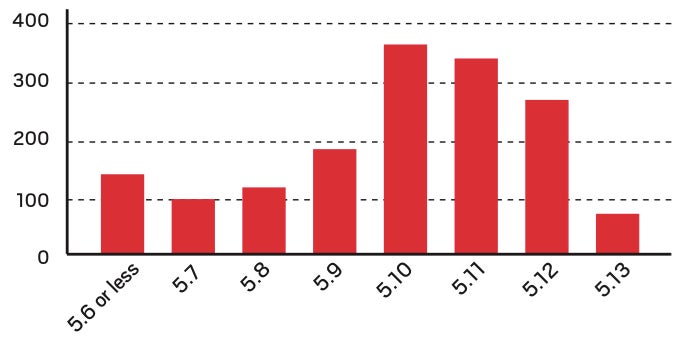 Quality
Climb classics forever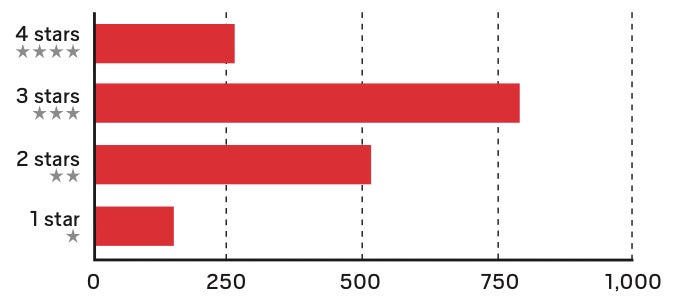 Season
Perfect for a spring or fall visit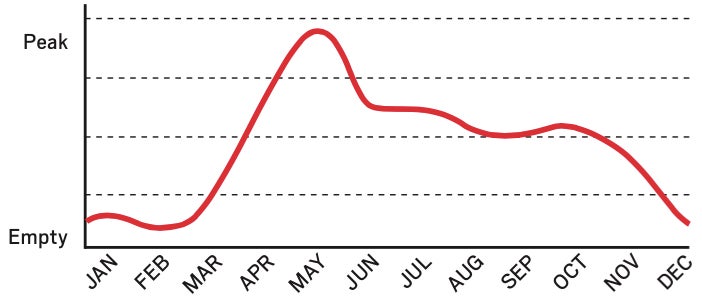 *Stats are for the immediate Fayetteville area. Get route beta, photos, and topos at mountainproject.com.