It Starts at Impossible: American Fork Canyon and the Birth of America's Steep Revolution
Heading out the door? Read this article on the new Outside+ app available now on iOS devices for members! Download the app.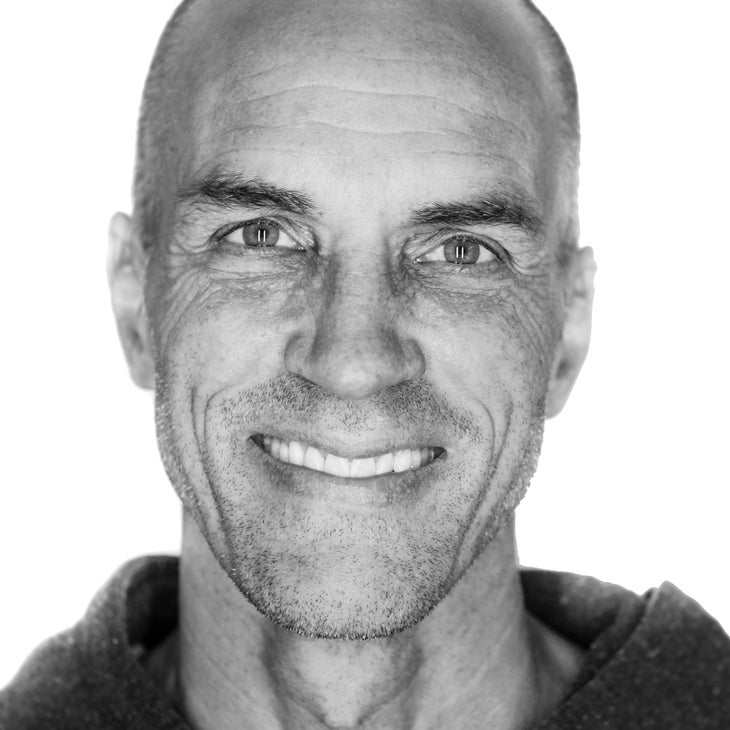 In winter 1988, Bill Boyle, Boone Speed, and Jeff Pedersen hiked 40 minutes up the steep northern slopes of American Fork Canyon, just south of Salt Lake City, through a foot of snow. Their goal was a south-facing limestone wall—a new training ground they were developing—that today hosts 20 classic lines from 5.11 to 5.14a. (It would later be known as the Billboard.) Up at the cliff, Pedersen gathered downed trees for firewood, made a small campfire, and boiled water for hot chocolate. While white flakes fell in the canyon, the men huddled in a small cave in the left-hand side of the cliff. Just big enough to fit the men, their gear, and a fire, the hollow provided shelter while they scurried out to the rock to try a new project.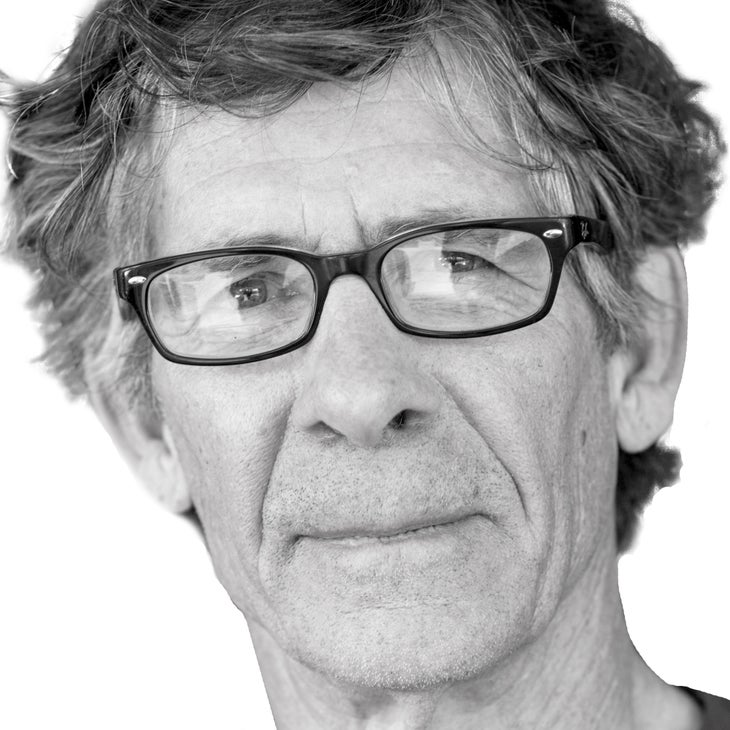 While smoke wafted out of the cave, the three dedicated climbers established Gorillas in the Snow (5.12b), redpointing what would become a classic, iconic, pumpy line at one of the first limestone sport areas in the US. Overlooked by developers for years due to the sheer volume of choss and "demolition work" (read: rock scaling) it would take to develop, American Fork (AF) had stayed almost entirely off climbers' radar.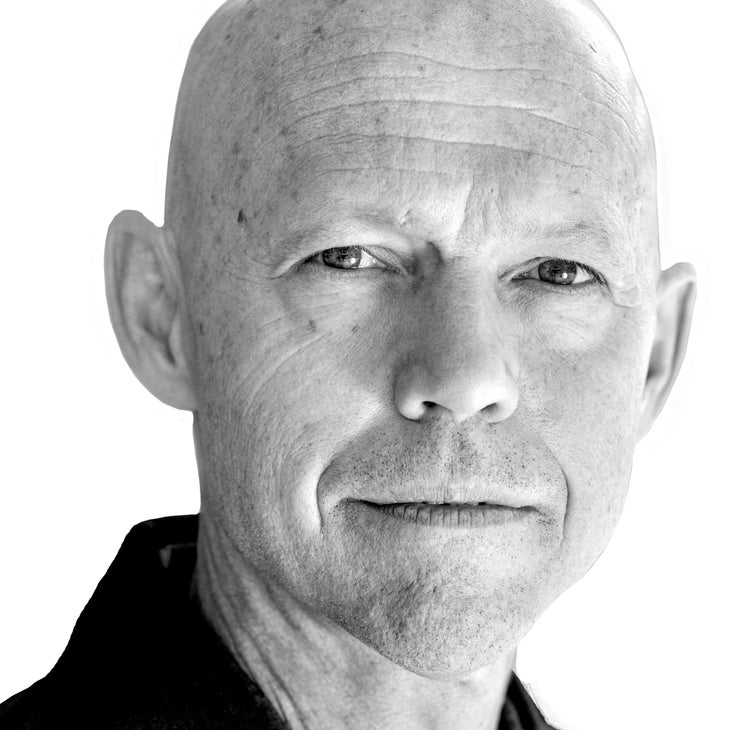 Deep in the Wasatch Range 33 miles south of Salt Lake City, the American Fork River carves out its namesake canyon. On the south side of the 20-mile canyon, Mt. Timpanogos (11,752 feet) peeks over the ridgeline. In the 1860s, the United States Army sent troops into the canyons of Utah Valley in hopes of finding gold, silver, and lead, with the simultaneous goal of diminishing Mormon influence. While neither effort panned out, modern-day climbers have had better luck.
In AF, beginning with the first sport climb (Black Magic, 5.12d) in 1987, climbers have established nearly 500 routes from 5.3 to 5.14c on the 350-million-year-old Mississippian limestone. The climbs, with few exceptions, are just minutes from the gravel pullouts that line the Alpine Loop Scenic Byway, State Route 92, which heads through the Uinta National Forest, past the trailhead for Mt. Timpanogos, and out Provo Canyon. The seven-mile, cliff-filled section of forest service land that begins just a quarter-mile beyond the Timpanogos Cave National Monument visitor center provided a blank canvas in the late 1980s and early '90s. It was here, to a large extent, that America's steep-rock revolution and concurrent embrace of chossy stone began.
Until then, almost universally, the style for sport- climbing worldwide had been clean faces that were technical, vertical, and crimpy, a template set by the smooth gray limestone walls of France's Verdon Gorge. In the 1980s, climbing hard meant crimping down. Alan Watts, the visionary who brought European techniques to his home crag, Smith Rock, was working on To Bolt or Not to Be (5.14a), a 140-foot vertical face at the Dihedrals, eventually freed in 1986 by the Frenchman JB Tribout. In America, radically overhanging sport climbs were an anomaly—you could almost count them on one hand, from Todd Skinner's 1987 When Legends Die (5.13b) in Hueco Tanks, to late-'80s areas like the Enchanted Tower near Datil, New Mexico, to the occasional steep route at Smith Rock like Rude Boys (5.13b/c). Overhanging climbing, especially on broken rock, was barely a thing. It was all about the slab.
Take Pederson and Speed's earliest first-ascent efforts, in 1986 in Rock Canyon near Provo: "We were just bending our fingers back on small edges. We were literally inventing these contrived routes, usually on toprope, in between natural lines," says Pedersen. "We wanted to climb new stuff, and we wanted it to be hard. But it didn't exist."
The prevailing wisdom then in Utah was that you couldn't establish harder lines due to the choss factor on the state's rock. In American Fork, a shallow inland sea during the Mississippian geologic era, roughly 340 million years ago, had created the porous limestone, leaving rock that crumbled at the touch. Beyond the consideration of rock quality, few climbers had ever bolted radically overhanging routes like the potential lines on AF's many tilted walls, scoops, and caves—there was no protocol for installing the hardware. "You have to walk up to a cliff that's really shitty," says Pedersen, "with no instructions, no owner's manual, and just stand there, little you, with your little drill." Bolting new lines in American Fork seemed unreasonable, a Herculean task.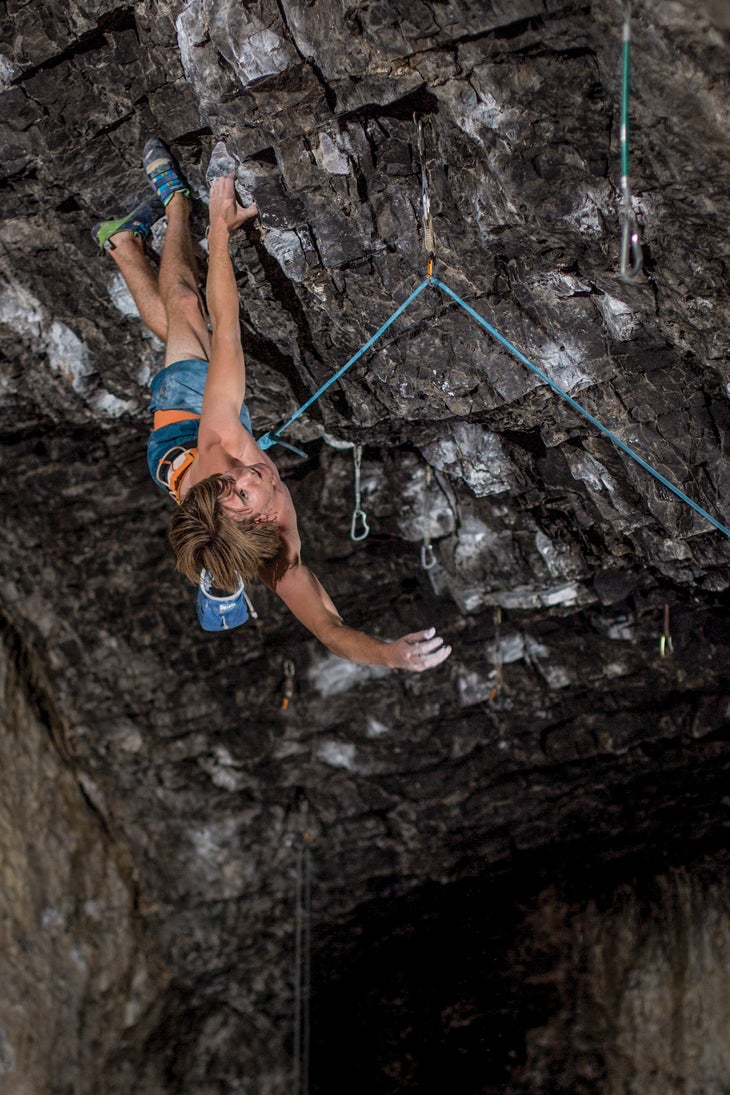 Enter Bill Boyle. Born in Kentucky, Boyle started climbing in the Wasatch in the late 1970s while taking classes at Utah State University. A decade later, he joined the City of Rocks, Idaho, bolting crew, putting up early classics there like The Drilling Fields (5.11a) and Tunnel Vision (5.12). From 1986 to 1988, Boyle honed his bolt- craft, which he then brought to Rock Canyon, where he took Speed and Pedersen under his wing. "The energy between the three of us was really good," says Boyle. The trio shared a passion for development. While Pedersen focused on steep, athletic lines, Boyle aimed to ferret out every possibility at a wall. For Speed, the focus was aesthetic lines that pushed him to his athletic limit.
This unique combination of energy and vision catapulted the men into undertaking those key first steps on the forbidding rock of American Fork. "There are stepping stones and mental and geographical barriers that need to be broken down in order to make incremental steps," says Speed. In 1987, Steve Gibb, a local high school student, along with a few friends, skipped class and discovered the gently overhanging black streak that would become Black Magic (5.12d). After trying the climb on toprope, they encouraged Speed, Pedersen, and Boyle to bolt it. At the time, the trio lacked a power drill, and looked to Chris Laycock, a local who'd developed Cambrian Grey (5.10c) and Playground (5.5) in Rock Canyon, for his drill and expertise. To this day, finding Black Magic perhaps requires more effort than merely bolting it did, what with the river crossing, choss scrambling, and steep, nasty approach trail.
"Black Magic is a no-brainer," says Pedersen. The 50-foot pocket route is a clean, obvious line on climbable rock. "We would never have gone immediately to the Membrane," says Pedersen, talking about the now über-popular riverside area that has more broken-looking rock, "because it looked horrible to us initially." With the help of Laycock, the trio bolted Black Magic, then moved a few hundred feet west to Unknown Pleasures, a mostly shaded, north-facing wall, and then across the road near the Timpanogos Cave National Monument to the dead-vertical dihedral routes of the Red Corners, "because that was kind of the next step in smooth-looking limestone," says Pedersen.
Instead of waiting out the winter to continue bolting, the three traveled five hours south to Red Rock, Nevada, and established new routes. While bolting at the Wall of Confusion, they unearthed Fear and Loathing (5.12a), an "absolute world-class, six-star route," says Speed. At the time, nothing as steep had been attempted at Red Rock. "You had to engineer it," says Speed. "There were no directions or Google searching or YouTube—no 'How to Grid-Bolt.'" So they bolted anchors, sussed the route on TR, and rap-bolted, down-drilling as they went. The 30-degree-overhanging Fear and Loathing redefined what was possible for establishing overhanging routes. If they could bolt this, what else could they unlock?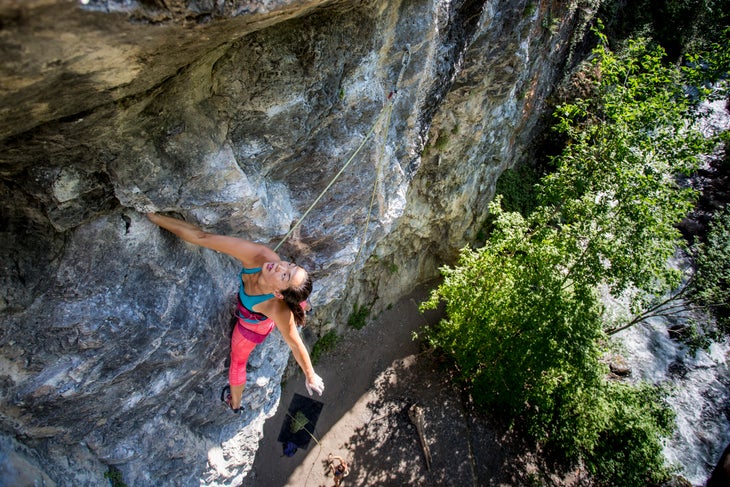 The trio returned to American Fork Canyon in spring 1988 and continued drilling sunny crags like Red Corners, where they bolted the beautiful corner Book of Condolences (5.12b), the roof of Xcess (5.12b), and the difficult dihedral and arête of X (5.13a). Speed, who worked as a graphic designer at the Bronze Foundry in Lehi, less than 10 miles from the canyon, and Boyle, who worked alongside people with disabilities at the Developmental Center, at the mouth of the canyon, started meeting during lunch breaks to bolt. These 30-minute breaks quickly turned into three-hour office hiatuses, and the quiet walls of American Fork transformed into an afternoon construction zone as Speed and Boyle cleaned and drilled.
"There's never been anyone like Bill," says Pedersen. At any new cliff, Boyle would grab the classics. "If Bill got to [the crag] first, there wouldn't just be a couple of anchors; there would be a lot, like seven or eight," says Pedersen. As long as a line looked like it could go after minor demolition, he'd reach for the drill. It was thanks to this unwavering determination that some of the canyon's longest, pumpiest, and most classic lines came to be, like If I Only Had a Brain (5.12b) at the Bingo Baby Wall and Division (5.11d) at the Division Wall. Beyond going on to establish over a hundred routes in AF, Boyle traipsed up and down the talus slopes and gullies in search of untouched limestone. His searching proved fruitful, and in an ode to Boyle's tireless searching, the canyon's premiere crag, the Billboard, was named after him. Where others saw shitty rock, Boyle saw possibility.
While Boyle focused primarily on volume, Speed and Pedersen vied for lines that tested their physical finesse. "Boone and Jeff were bolting the hardest thing they could find," says Boyle. For Pedersen that meant lines like The Blue Mask (5.13c; FA: 1989), which climbs out the bowels of the main cave at the Billboard and involves a lunge crux and a mantel finish. For Speed it looked more like The Shining (5.13c; FA: 1989), pumpy climbing out the same cave to a mono-pull boulder problem.
The pioneering trio progressed through the Membrane, Cannabis, and Division walls before being drawn, in 1988, into the fire-blackened walls of the Hell Cave. Prior to its development, the locals knew this grotto as "Dance Hall Cave"—a popular place for high school kids to come on weekends, start a bonfire, and dance without parental supervision. When you enter from the west, the temperature quickly drops a few degrees, and when belaying a partner on the classic Burning (5.13b), you need only to look out, and not up, for the roof is merely a few degrees above your line of sight. With little natural light, it's easy to lose track of time.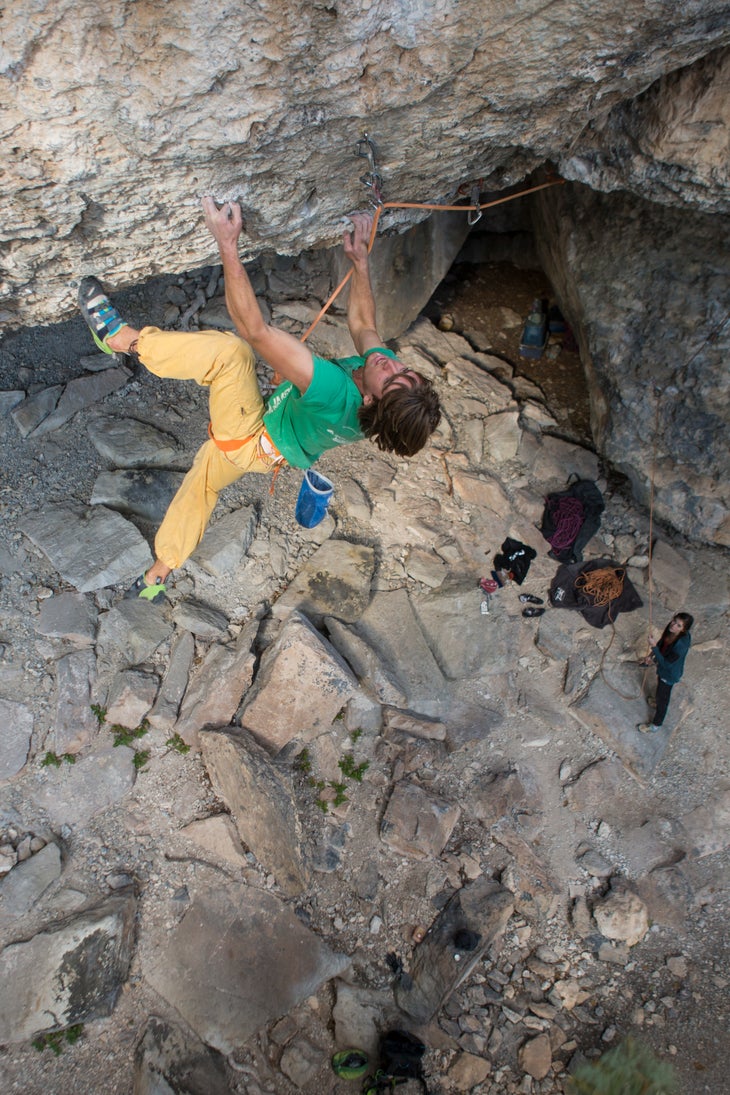 Eventually, there would be ten 30- to 75-foot routes in the cave proper (part of the 40 total climbs in the overall Hell area), and nothing easier than 5.13a. (The hardest route, I Scream, is a 50-foot 5.14c Speed established in 1997.) But first, it needed to be bolted and cleaned. Armed with extension ladders and power drills, the climbers ventured onto the wildly steep stone. "It wasn't like you go from the slabs of Little Cottonwood straight to the Hell Cave," says Speed. However, their success with Fear and Loathing in Red Rock gave them the confidence they needed. They propped their ladders against the rock, switched on their drills, and started bolting.
Preparing the broken rock of the Hell Cave required determination and methods some found questionable. Pedersen explains that their philosophy was simple: Use these practices or forgo AF's potential altogether. So, the crew would use crowbars and hammers to scale away the outer layer of choss and reach better rock beneath. If a hold, deemed essential, broke off during cleaning, the bolter might choose to "reinstall" it with Sika glue. If another essential hold looked like it might break, the bolter might choose to reinforce it. While hardliners judged this as cheating, the routesmiths wanted to make the most of what was available. Had it not been for these experimental methods, certain climbs at the Division Wall, Membrane, and Hell Cave would not exist.
"It's not taboo," Pedersen says. "It was all fun, all part of a learning experience."
In March 1988, Boyle put up and sent the first route in the Hell Cave, Wasatch Reality (5.12a), a wide crack along the back of the cave. Pedersen then bolted the king line of Burning (5.13b), a left-to-right traverse on big, blocky, widely spaced holds, later sent by Todd Skinner. And Speed set his sights on Wizards (5.13b), a series of pods out the right side of the cave. "I gravitated toward Wizards," says Speed, "because it looks like the coolest route in there." Later, a more direct boulder problem into the knuckle-busting pods would yield the cave's first 5.14a (later downrated to 5.13d), Cannibals.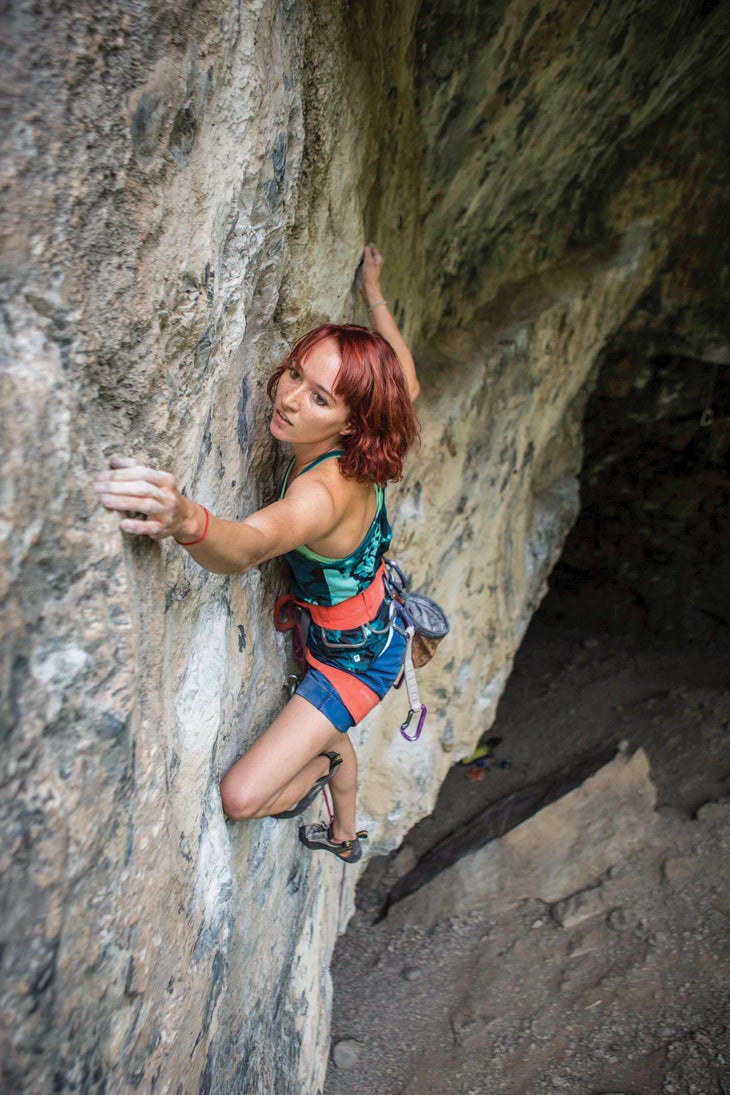 When the International Sport Climbing Competition made its 1988 American debut at Snowbird Resort in Little Cottonwood Canyon, "Every climber in the magazines came to American Fork," Speed says. "Until then, we didn't think we had steep limestone in America." Top climbers like Didier Raboutou and JB Tribout visited the canyon, along with Scott Frye and Dale Goddard.
When the World Cup returned to Utah the next year, American Fork had grown exponentially, with over 100 new routes. A second wave of local climbers, including Mike Call and Merrill Bitter, FA'ed routes like Perfect Drug (5.13c; Call) at Cannabis Wall and Blue Typhoon (5.13a/b; Bitter) at the Hideaway, both quintessential, hard AF climbs. By that time, Boone, Boyle, and Pedersen had developed the Red Corners, the Membrane, Cannabis, and the Billboard. "We had a very inclusive vibe, it was a peaceful place," says Speed, "There wasn't fighting. We were all on the same page, just trying to advance the sport."
Climbers continued to visit, and wondered about the similarly steep or "chossy-looking" rock in their own backyards. After a trip to AF in 1990, Southern climber Porter Jarrard took the process home to Kentucky, and bolted 30 new sport routes, many of them radically overhanging, at the Red River Gorge. In 1991, the first main wave of sport climbs cropped up in Rifle Mountain Park, Colorado, an ice-climbing area whose rock had been previously dismissed as "too chossy." (Though Rifle local Mark Tarrant installed anchors for and toproped the canyon's premier vertical line, The Eighth Day, a 160-foot blue streak, in 1985.) And Scott Frye came to AF and progressed to his own steep offerings at Rifle and in the Bay Area. "[The steep revolution] started at American Fork, and then all of a sudden, the cat was out of the bag and all these other places got developed," says Speed. "It opened everyone's eyes to possibility."
From 1989–1994, climbers flocked to AF to test their power and endurance on the overhanging limestone of Hell Cave and the Billboard, like Scott Franklin, who FA'ed the über-bouldery Hell route Dead Souls (5.14a) in 1989. Speed graced the January 1991 cover of Climbing Magazine, climbing Fryeing (5.13c) in the Hell Cave, a huge loop of slack in his hand (below). The development of AF and the concurrent World Cup events helped put Utah on the map. When athletes and professionals found the immense recreational opportunities along the Wasatch Front, companies like Black Diamond, Petzl, and Liberty Mountain set up shop, giving local climbers a way to make a living and drawing new climbers to the area.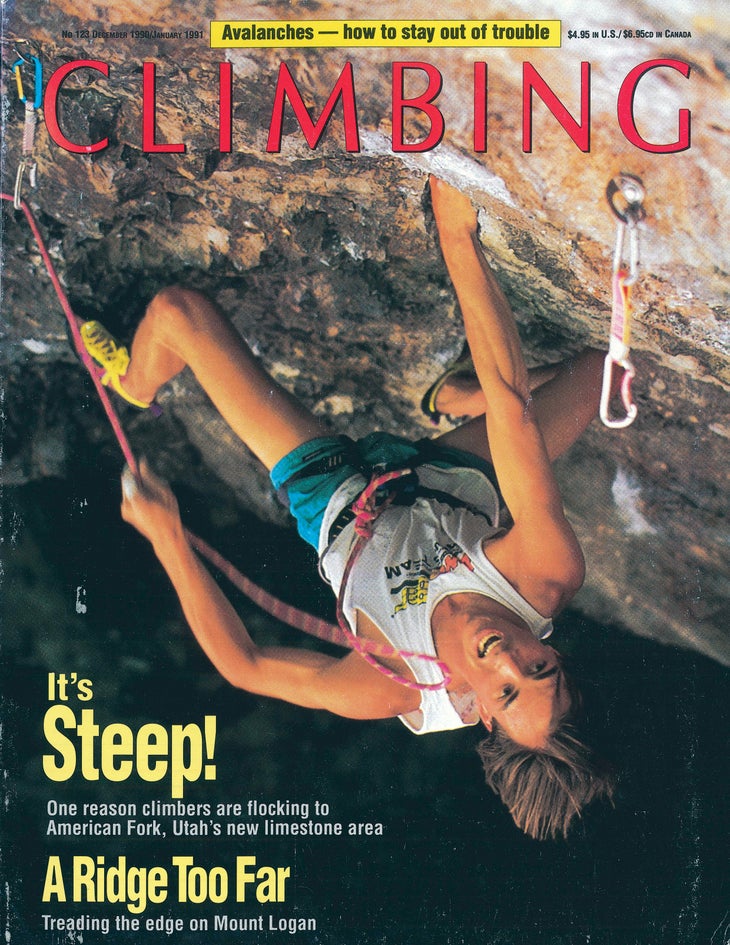 After three years of intensive, focused bolting, and a few sporadic years thereafter, American Fork's potential seemed to be tapped. While Speed thinks there's always something to ferret out, Pedersen believes the lowest-hanging fruit has been picked—it is, after all, a limited geographic area. Nonetheless, climbers continue to find gems—like Serenity Wall and Eavesdown Docks near Little Mill Campground, hosting an array of routes from 5.8 to 5.11c—but it's nothing like the energy of AF at its height.
Pedersen, Speed, and Boyle eventually went on, separately, to develop other areas, like the Virgin River Gorge, Maple Canyon, and Santaquin Canyon. "Probably the most natural evolution of the sport," says Speed, "is to seek out new areas and develop them thoughtfully and share them with the world. That's the pinnacle of the sport, right?" Each continued to leave his mark, with Speed becoming the first American to establish 5.14b with his 1994 ascent of Super Tweek at Logan Canyon's China Wall, Pedersen opening a series of Momentum climbing gyms in Utah and Texas (with Washington on the horizon), and Boyle still developing crags to this day.
Today, more folks head up the multi-use canyon to relax at Tibble Fork Reservoir or catch the sunrise at Mt. Timpanogos than to climb. The last golden light of the sun over the Wasatch snakes its way through the coniferous forest, and during peak runoff the mountain-fed river drowns out all sound. Yes, American Fork is not as popular as it once was with climbers, but the routes Speed, Pedersen, Boyle, and others left behind speak across the decades. When Boyle was asked if climbers today can experience that same pure energy of crag development, his reply was, "It's gotta exist. I still do it."
American Fork Logistics
Season
April–November. While temperatures can skyrocket in the valley, AF generally stays in the 80s or cooler. You can also chase shade from one side of the canyon to the other.
Camping
Little Mill Campground is closest to the crags, with Division Wall located directly above campsite No. 64. Arrive Friday night to ensure a site. You can also find free primitive camping in the upper half of the canyon.
Getting there
From I-15, take exit 284 and head east on Timpanogos Highway. This will take you straight into the canyon. Continue past Timpanogos Cave National Monument to your desired pullout.
Classics
Caress of Steel (5.10a)
License to Thrill (5.11c)
Division (5.11d)
Unknown Pleasures (5.12a/b)
If I Only Had a Brain (5.12b)
The Abyss (5.12c/d)
Malvado (5.13a)
Burning (5.13b)
The Blue Mask (5.13c)
The Shining (5.13c)
Guidebook
There remains only one guidebook: Climber's Guide to American Fork Canyon/Rock Canyon, by Bret and Stuart Ruckman (Falcon Press, 1994). It contains good information, but some routes—the newer ones—you'll only be able to find on Mountain Project. The book is available at IME in Salt Lake City or Mountainworks in Provo.
Freelance writer Megan Walsh works for The Dyrt, a camping-app start-up.