Road Trip! Insider Tips, Crag Beta, and Photographic Inspiration for the Best Trip Ever
Heading out the door? Read this article on the new Outside+ app available now on iOS devices for members! Download the app.
What do we love more than climbing? Road trips to climbing areas! Here, we've covered more than 40 crags and peaks across the United States, with dozens of routes recommended by locals, kick ass rest day activities, the lowdown on the best grub and pubs, and more!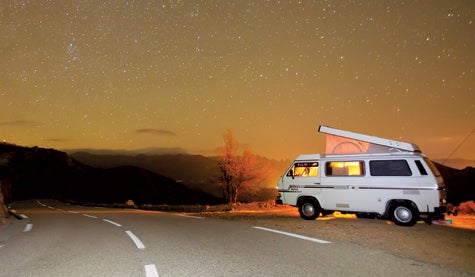 Northwest A vertical playground with outstanding cragging and alpine objectives alike
The Northwest might conjure thoughts of great coffee and rain, but there's also more climbing than you can handle in your lifetime. It's home to the legendary Fred Beckey, who made hundreds of first ascents there (and hundreds more across the U.S.). This is still his favorite place to climb, and that stamp of approval alone warrants a visit. This territory includes lengthy alpine routes in the Cascades, splitter cracks at Trout Creek, and plenty of singlepitch sport and trad at City of Rocks, Idaho. But the fun doesn't stop there; give the following areas a peek for more satisfaction.
Smith Rock, Oregon. Considered high desert, these unspoiled cliffs have more than 1,500 sport routes. Find shade on hot days at crags like Mesa Verde Wall and Monkey Face area. High first bolts are common, so bring nerves of steel and a stick-clip. Or make your own: climbing.com/stickclip.
North Cascades, Washington. Now is the time, and this is the place for alpine rock. These serrated peaks have rugged approaches, but you can find easier hikes to formations like the South Early Winters Spire and Liberty Bell at Washington Pass. Visit The Mazama Store (509-996-2855) for breakfast and coffee in Mazama, a short drive down the highway.
Leavenworth, Washington. About 50 crags within 10 miles of downtown makes this city a climbing center east of the Cascades. Granite abounds, from boulders to bolted routes and multi-pitch trad lines. Lake Wenatchee State Park has plenty of lake-side camping spots on the south side, or head to the north side for less developed (read: fewer people!) and forested spots, a quarter-mile from the lake.
Sawtooth Range, Idaho. With granite peaks reaching almost 11,000 feet, there is plenty of exposed scrambling (Alpine Peak and Decker Peak are local favorites), and The Elephant's Perch offers remote and pristine routes on granite—up to 12 pitches long directly above alpine lakes. It requires a serious approach: either an eight-mile hike or a five-mile boat ride plus three miles of hiking. Camping is free and wherever you can find it.
Epicenter: City of Rocks Almo, Idaho Easy-access rock and hot pools
Climbers converge at the City of Rocks for many reasons: featured granite that forms solid chickenhead holds, secluded campsites nestled among piñon and juniper, short approaches, and the unique scenery formed by spires up to 600 feet tall. Around 700 gear- and bolt-protected routes line the walls of these peaks. Climbing here is a three-season sport; although summer afternoons get hot, there's plenty of cool shade to chase. With trad lines up to 5.12 and sport routes up to 5.13, there's something for every skill level.
Locals' favorites:
Theater of Shadows (5.7)

Skyline (5.8)

Animal Cracker (5.10a)

Crack of Doom (5.11c)

She's the Bosch (5.11c)

Electric Avenue (5.11d)
Best rest day: Less than seven miles from the climbing, the one-horse town of Almo offers plenty for a climber looking to relax. The Durfee Hot Springs (durfeehotsprings.com) has showers and three pools for $6/visit. When you're adequately de-stressed, head over to the Outpost Steakhouse for a rib eye and their "pioneer pudding" (almocreek.com/outpost).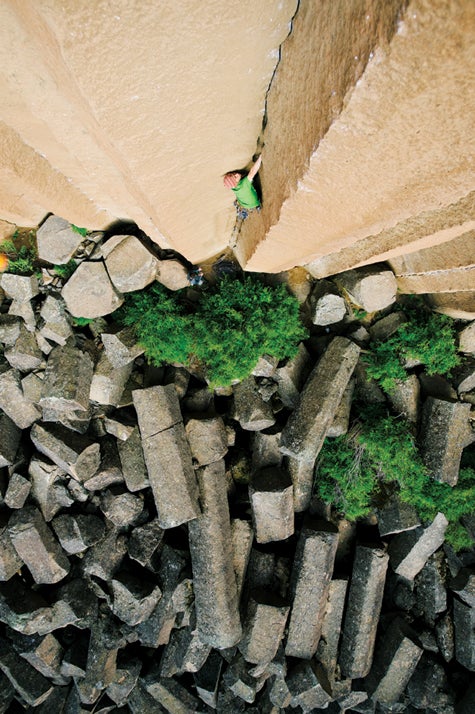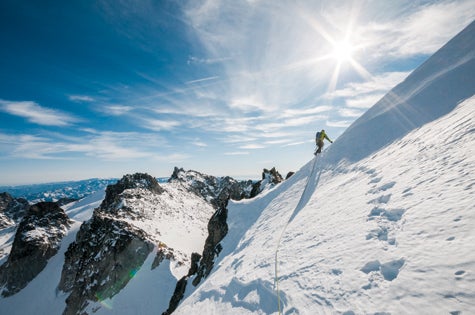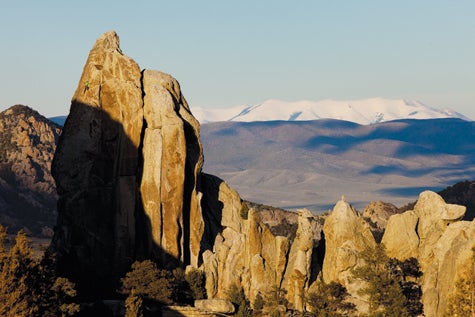 Southwest Experience this area's sundry mix of rock, and you might never leave
Blessed are those born in this region: There's enough climbing in just one of these states to keep anyone busy for a long, long time. Although Utah's Indian Creek and Little Cottonwood Canyon, coastal California, Yosemite Valley, and Red Rock, Nevada, are required stops on any trip, don't forget about these other areas for a full-value Southwest pilgrimage.
Mt. Lemmon, Arizona. This 9,157-foot peak, which has a 27-mile highway winding up its south side, sits just over an hour from Tucson and hosts more than 1,500 routes. Hit the higher areas on hot days: Visit Summit Crags for multi-pitch sport and trad, Upper Highway for hard sport routes, and Mid-Mountain for everything in between.
Tuolumne Meadows, California. Abscond from Yosemite Valley's crowds to striking granite domes with tranquil slab climbing at over 8,600 feet. The rock here is friendlier than the Valley's polished cracks, with more angular holds, knobs, and friction. Climb in perfect summer temps and gain views of the Tuolumne River, sub-alpine lakes, and glaciated peaks. Get up early to tick the classics like Regular Route (5.9) on Fairview Dome and South Crack (5.8 R) on Stately Pleasure Dome.
Taos, New Mexico. At 7,000 feet and with many rock types, Taos has ideal warm-weather climbing. Check out Tres Piedras for granite trad routes, Questa Dome for long 5.10s and 5.11s, and Comales Canyon for single pitches. More beta at climbing.com/route/holey-land.
American Fork, Utah. Don't miss this limestone oasis with plenty of shade. The steep, broken nature of the rock provides an abundance of jugs to prevent finger-tweaking. Camping is free up-canyon on National Forest land, but there is a day-use fee (from $6; 801-785-3563).
Epicenter: Red Rock National Conservation Area, Las Vegas, Nevada Ball as hard as you climb
Red Rock is the perfect location for the climber who wants to do everything. The fun Kraft Boulders will tweak your tendons and wear off skin. Mellow approaches lead to sport routes along the scenic loop's pullouts for low-commitment days. And then there are the big gems: strenuous hikes to soaring routes, from iconic moderates like Crimson Chrysalis (5.8) to the 700-foot Levitation 29 (5.11c). If you can't find something you like in Red Rock, find a new hobby.
Locals' favorites:
Solar Slab (5.6, 9 pitches)

Frogland (5.8, 6 pitches)

Epinephrine (5.9, 13 pitches)

Fiddler on the Roof (5.10+, 7 pitches)
Best rest day: As Red Rock is a playground to climbers, Vegas is the same to anybody with a pulse. Plan A: Hit up a casino to play blackjack. If you win, the day gets interesting. Lose, and you can still be fulfilled with our dirtbagging Plan B. Walking the infamous Strip is free, but what about the more obscure sites? Don't get lured in by the flashy casinos' expensive buffets; instead, venture to downtown Fremont St., where the Plaza Hotel offers a decent spread for $8.99. And don't pay full price for a show; there are plenty of free street spectacles, like The Sirens of TI show at Treasure Island. But if you really want to see the Blue Man Group, many hotels will offer free tickets—if you sit down to watch a 90-minute timeshare presentation. It sounds a little absurd, but trust us and our wallets: It's worth it.
Epicenter: Indian Creek Moab, Utah Crack ascents, bike descents
The cracks at Indian Creek are unique—there's nowhere else on Earth you can find similar formations. The parallel, laser-cut fissures heaped together provide the perfect landscape for any crack lover, with sizes to fit any finger, hand, or body. It's a great location for honing your technique because it's easy to toprope or aid through hard moves; it's also a place to test your mettle and skin. Located 45 minutes south of Moab, the lone road, UT 211, that winds through the area offers plenty of opportunities for solitude. Plus, you'll renew your reverence to the desert every morning during the always-stunning sunrise when you camp below the Bridger Jack towers.
Locals' favorites:
Generic Crack (5.9+)

Supercrack of the Desert (5.10),

The Wave (5.10+)

Battle of the Bulge (5.11)

King Cat (5.11+)

Slice and Dice (5.12)
Best rest day: The weather window is small, but if you handle heat well, hit up any of Moab's classic bike routes. Ride the physical but non-technical, eight-mile Bar-M Loop Trail for views of Arches National Park, or take it up a notch on the challenging 10.5-mile Slickrock Trail for a vigorous canyon country experience. Try Moab Cyclery (moabcyclery.com) or Chile Pepper Bike Shop (chilebikes.com) for rentals. When your legs are toast, and if you're feeling brave, do the easy hike to Corona Arch (off Potash Road) and attempt the world-famous rope swing. Or take a page from Steph Davis and try BASE jumping for the first time (moabbaseadventures.com).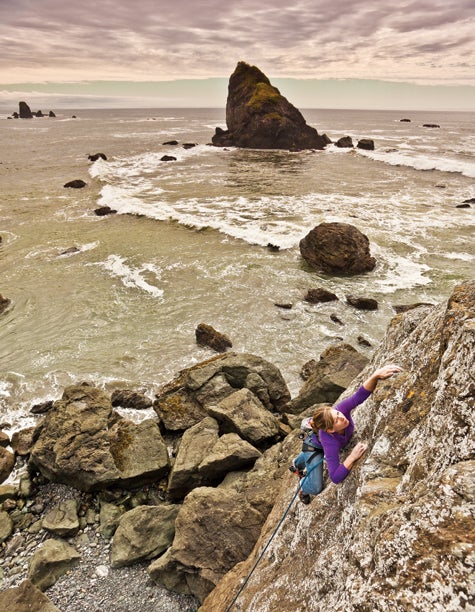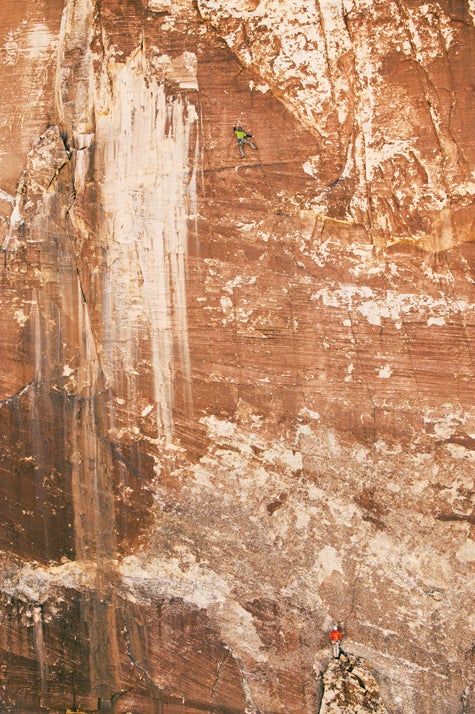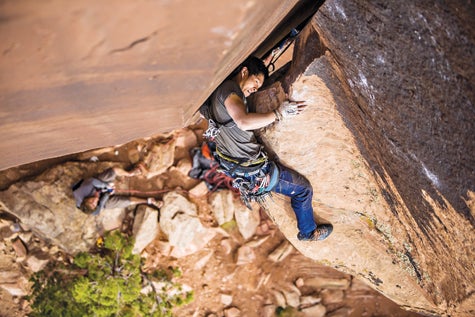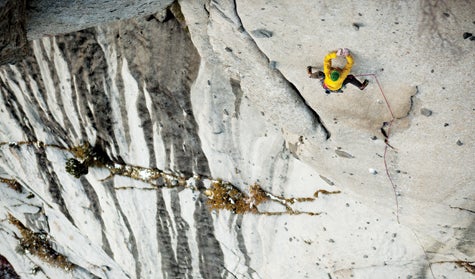 Rockies Five-star weather and a lifetime of rock
What's in climber heaven? At the top of the list is year-round cragging thanks to a sunny, arid climate and quality rock at a variety of elevations. In other words, it would look a little something like the Rockies. This region has a huge community of dedicated climbers, so most areas are established with routes that are old-school as well as neo-classic. Rocky Mountain National Park offers true alpine experiences; Shelf Road boasts techy, vertical sport climbing; and Vedauwoo has offwidths in abundance. Add in the following destinations, and you'll understand why so many climbers live here.
Ten Sleep, Wyoming. The climber-to-crag ratio at this mostly roadside limestone oasis is highly in your favor, even on the busiest of weekends. Well-bolted routes from 5.8 to 5.14 line this easily navigated canyon, and you can camp for free pretty much anywhere you drop your tent. Local Aaron Huey's guidebook, Lies and Propaganda from Ten Sleep, Wyoming ($35, extremeanglespublishing.com) is entertaining and hilarious. For more beta, visit climbing.com/tensleep.
Grand Teton National Park, Wyoming. These jagged mountains aren't only for peakbagging; there are heaps of rarely traveled multi-pitches, too. Set up in an upper canyon (e.g., Garnet Canyon) and venture from there to nab some exposed and spectacular routes like Red Sentinel (5.7) and Irene's Arête (5.9). Stay at the American Alpine Club Climbers' Ranch ($16/night for members, $25/night for non-members). Permit required for overnight backcountry stays: nps. gov/grte.
Eldorado Canyon, Colorado. This famed, feared, and revered location constitutes a huge chapter of the country's climbing history—and still has the old-school grades. Tricky pro, confusing route-finding, and rockfall are all part of the game—some of the most interesting and fun climbing around. Wear a helmet and start out at least a full number grade below what you usually lead.
Rifle, Colorado. Many sport climbers spend every summer weekend here, thanks to the challenging, beta-intensive limestone routes. Most climbs are 5.11 or harder, with the most outstanding lines falling around 5.12 and 5.13. While the climbing is difficult, the atmosphere is not: Regulars are friendly, and camping is just a stone's throw away in an idyllic green field.
Epicenter: Rocky Mountain National Park, Colorado Hit the alpine, go tubing, have a brew
In the summer, every climber on the Front Range looks to escape the heat that makes local crags feel like a sweat lodge. Boulderers and trad climbers alike often make the 45- minute drive north to the park. The alpine bouldering provides a cool sanctuary in the summer, and there's no better view of the exquisite Rockies than from up close. The serene beauty of Emerald Lake or Longs Peak serves as the ideal backdrop for the full-value high-country climbing experience: High-off-the-deck multi-pitches are bookended by grunt-inducing, early-morning approaches and taxing descents. It's more than worth it, though: There are few things as gratifying as seeing the cirques and lakes from a bird's-eye view. Climb early to beat the afternoon storms, and don't be afraid to bail if you are suddenly beset by clouds. And no dogs—it's a park rule.
Locals' favorites:
Routes
Keyhole Ridge (5.5, 5-6 pitches plus scrambling)

Syke's Sickle (5.9+, 7 pitches)

Casual Route (5.10a, 7 pitches)

Pervertical Sanctuary (5.11a, 6 pitches)
Boulders
Potato Chip Layback (V3)

The Kind (V5)

Potato Chip (V7)

Skipper D (V8)

Bush Pilot (V11)
Best rest day: On the way to or from RMNP, stop in Lyons for a burger and pint (can't go wrong with Dale's Pale Ale) at Oskar Blues (oskarblues.com) or pulled pork at Smokin' Dave's BBQ and Taphouse (smokindavesq.com). Lyons is also home to the legendary Rocky- Grass and Rocky Mt. Folks Festival; plan ahead to snag tickets (bluegrass.com). In Boulder, if B-cycling around town, practicing yoga, and eating at Whole Foods isn't your thing, don't worry: On a hot day, grab a tube from Whitewater Tube Co. (whitewatertubing.com) or McGuckin Hardware (303-443-1822) and head to either Boulder Creek or Clear Creek in Golden (30 minutes south) for some laid-back floating. Stop by local watering holes like Avery (averybrewing.com) or Southern Sun (mountainsunpub.com) in Boulder to plan the next day's climbing adventure.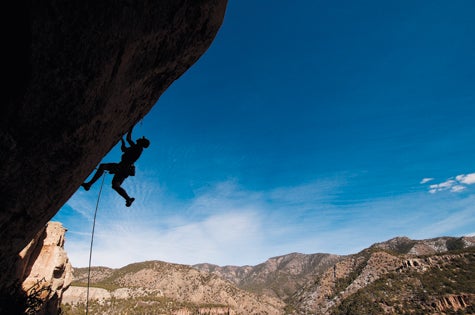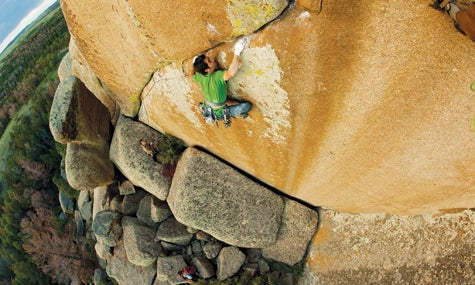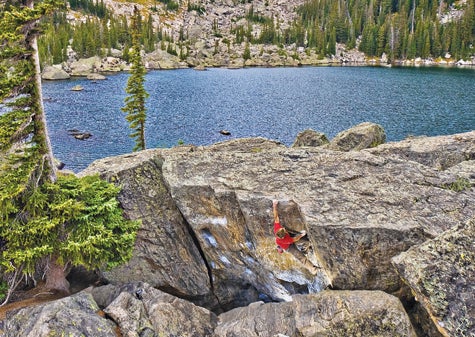 MidwestDon't press on the gas: There's more climbing here than you think
Much of the country's breadbasket is farmland as far as the eye can see. But these parts are also endowed with a large array of rock climbing. Midwestern climbers are usually psyched to meet visitors, so don't be afraid to get friendly with the locals. Devil's Lake, Wisconsin, the Black Hills of South Dakota, and the Wichita Mountains of Oklahoma offer a multitude of crags, but don't miss these other areas to see everything the Midwest has to offer.
Barn Bluff, Minnesota. Just outside Red Wing, Barn Bluff has single-pitch limestone sport routes up to 5.14, plus some fun traditional lines; vertical, pocketed faces are the name of the game. Drop into the Harbor Bar (harborbar.net) for Jamaican cuisine alongside the banks of the Mississippi and live music on weekends.
Southern Illinois. This region is home to climbing of all kinds: sport, trad, toprope, and bouldering. Climb shady and densely packed routes at Jackson Falls and Cedar Bluff, or get pumped on rainy days at the Climb So Ill gym (climbsoill .com), less than three hours away in St. Louis. Several of these areas are on National Forest land, which means free, primitive camping.
Epicenter: Horseshoe Canyon Ranch Jasper, ArkansasClip bolts and frolf your fanny off
For the moderate sport climber, there's no finer valley than Horseshoe Canyon Ranch. With about 400 sandstone routes from 5.4 to 5.14 (most of which reside in the 5.8 to 5.11 range) stacked right next to each other, you can easily log 10 or more pitches in a day. Approaches are mellow—never longer than 15 minutes—and the climbing is varied at all angles, with skin-friendly stone. Bring your trad rack, too, as there are plenty of crack climbs (though the ratio is far skewed in sport climbers' favor) and more than 100 boulders to play on. Climbing costs only $5/person per day, and sleeping accommodations range from camping ($5/night) to rustic cabins complete with bathroom and kitchenette (horseshoecanyonduderanch.com). Warning: Absolutely no dogs on the ranch. The owners are strict.
Locals' favorites:
Green Goblin (5.8)

WMA Crack (5.9+)

Hackberry Crack (5.9+)

Mr. Magoo (5.10c)

Crimp Scampi (5.10+)

Boronocus (5.11b)

Mine Mine Mine (5.12a)
Best rest day: The social scene around the Arkansas hills is barren, so your best bet is to stay at the ranch and try to conquer the complex Frisbee golf course. Regionally renowned, the 18 holes wind around the ranch using the landscape (streams, brambles, rocks, goats) to guard the chains. It won't be easy, but you won't be bored.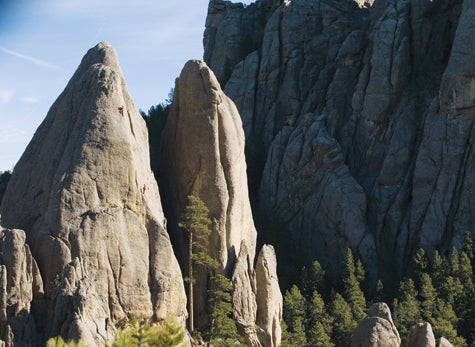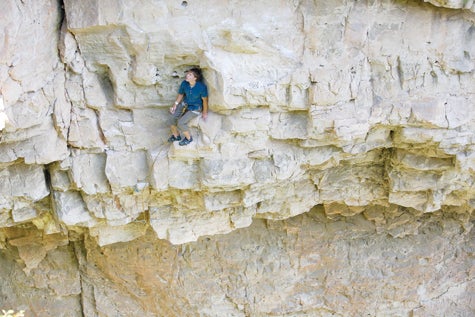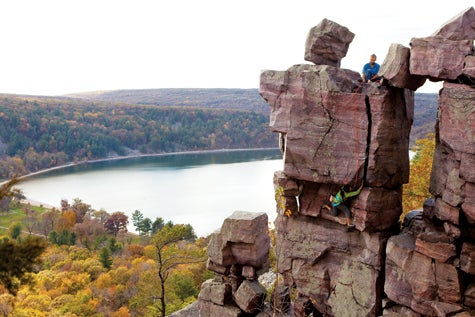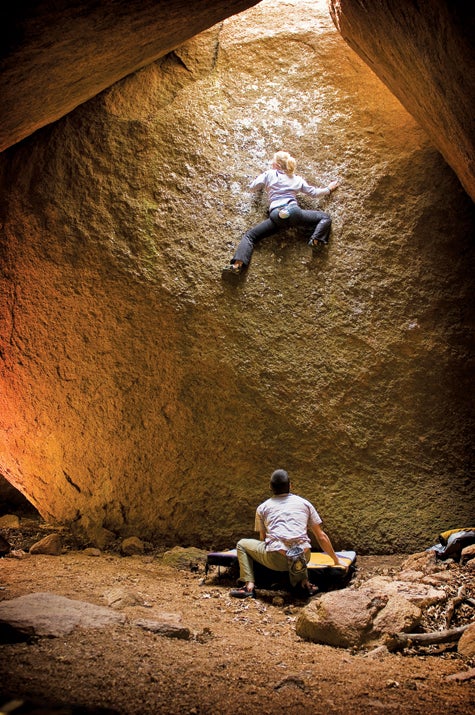 NortheastSoaring granite cliffs, shady bouldering, and seaside crags
Cliff bands rising out of rolling green hills represent the Northeast's most quintessential climbing. It's a proving ground for placing gear, and it breeds hard-nosed tradsters. Test your skills oceanside in Maine's Acadia National Park or at the legendary Shawangunks of New York, or find boulders and bolts at one of the crags below.
North Conway, New Hampshire. The Granite State is home to several renowned bluffs—each within an hour and a half of North Conway, a classic climber's town. Long, exposed routes at Cannon Cliff, heady face and crack climbs at Cathedral Ledge, and the bolted testpieces of Rumney all make this a mandatory stopover on any respectable road trip.
Bolton, Vermont. A local's enclave unknown to many outsiders, there's enough rock here to keep any trad or sport climber engaged for days. Though many of the schist routes are well-bolted, others are runout and grab your attention. Access and falcon-closure issues plague the area, so check cragvt.org for updated info before you stop.
Western Massachusetts. Spend a couple days exploring the many crags and boulderfields in the Bay State, including the tall boulders of Farley Ledge, mini-cliffs of Happy Valley and the Hideaway, and more than 250 problems at Reservoir Rocks. Get more beta from climbgneiss.org.
Epicenter: Shawangunks New Paltz, New York Climb at a classic crag and visit the greatest city on Earth
The Carriage Road, a wide, gravel trail stretching more than two miles below the tall cliffs of the Gunks, provides access to a veritable feast of rock. Scattered along the road are dreamy boulders: steep slabs, technical nuggets, and even the occasional butt-puckering highball. The cliff line above is host to hundreds—if not thousands—of routes, many in the easy to moderate range. The Trapps is home to the highest concentration of classics, but don't overlook the Near Trapps if the former is too crowded. And don't be fooled by the grades: Climbing here requires a style all its own—it's easy to feel sandbagged. Gear proficiency is one of the most important skills to bring to this historic crag.
Locals' favorites:
Routes
High Exposure (5.6, 2 pitches)

Shockley's Ceiling (5.6, 3 pitches)

Bonnie's Roof (5.9, 2 pitches)

Fat City Direct (5.10d)

The Yellow Wall (5.11c, 2 pitches)
Boulders
Gill Crack (V2)

The Gill Egg (V4)

The Buddha (V7)

Box Car Arête (V8)
Best rest day: Take the Trailways bus from New Paltz (trailwaysny.com), the Metro North train from Poughkeepsie (mta.info) about 20 minutes away, or drive yourself the 1.5 to two hours down into the Big Apple. While living there is outrageously expensive, visiting can be as cheap as you want it to be. Start your budgeted sightseeing tour at the bottom of Manhattan. Gaze across the Upper Bay at the Statue of Liberty, wander around the Financial District's narrow streets (rub the bronze bull!), visit the 9/11 Memorial, and make your way to the Brooklyn Bridge for one of the most iconic walks in the country. Then hop on the subway to Midtown to spy views of the Empire State and Chrysler buildings before visiting Rockefeller Plaza to check out the shops, skating rink, and whatever promotional gig is happening in front of 30 Rock. If you time it right, Cucina & Company (on the lower level by the ice rink) parts with its tasty goods for half-off after 5 p.m. Finish the day with an incognito bottle of wine or beers on one of the many expansive lawns in Central Park.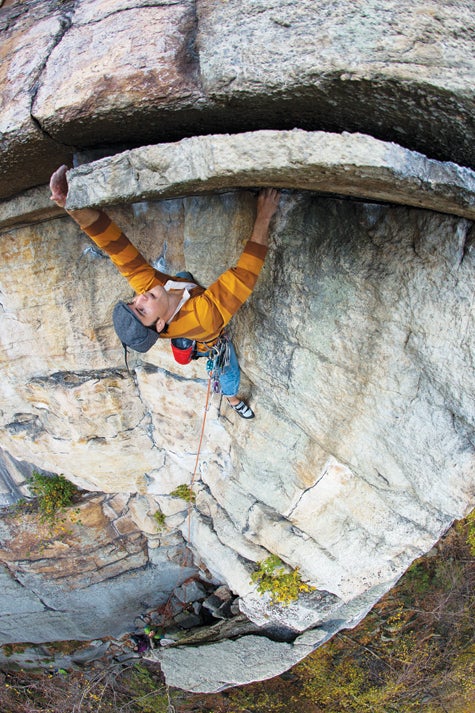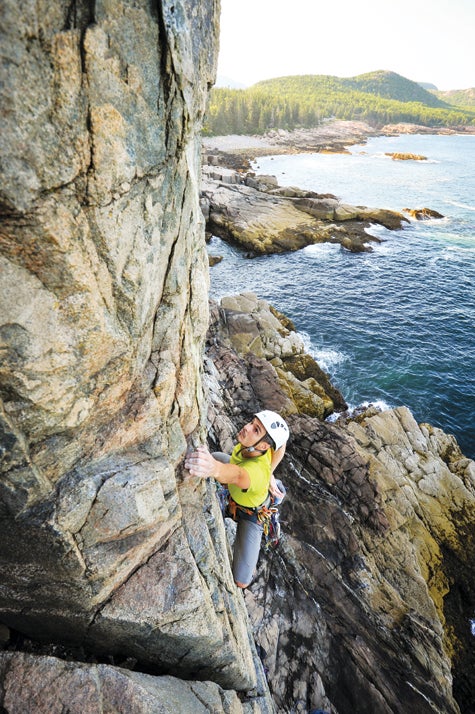 Southeast Find a slice of sandstone heaven in objectives big and small
It might be a little sticky in high-summer, but keep the South on your itinerary: It's home to beautiful forested scenery, a surplus of rock, a few sandbagged routes, and guaranteed Southern hospitality. Climbng is popular here, but not many locals talkabout it. If you're open, friendly, and clear that you won't be spraying on your blog, you're bound to have a special experience. Little Canyon, Alabama, and the unparalleled Red River Gorge, Kentucky, o er up bolted bliss and deep water soloing (DWS), but poke around these other crag to round out your trip.
New River Gorge, West Virginia. The Gorge proper is home to trad, sport, and mixed routes galore—especially for the competent 5.11 and 5.12 leader—with cracks, dihedrals, roofs, and face climbs. The real summertime gem, though, is right down the road at Summersville Lake, where the northern shore offers what seems like an endless cliffline and DWS from 5.4 to 5.14. (Just don't be obnoxious about jumping off the rock.)
Chattanooga, Tennessee. Outstanding bouldering at Stone Fort, steep sport climbing at Foster Falls, and DWS at Nickajack Lake are just a few reasons to explore Chattanooga. Check out the Crash Pad (crashpadchattanooga.com), a hostel in the heart of the city, for a cushy night and to meet other climbers.
Linville Gorge, North Carolina. Moderate trad all the way: This is a great place to test your lead head and develop multi-pitch skills, thanks to dozens of routes 5.8 and easier on low-angled quartzite. Higher elevation (about 3,400 feet at the rim of the gorge) keeps Linville cooler than nearby areas; on really hot days, descend into the canyon for bouldering on the river. Venture about 45 minutes northeast to Ship Rock off the Blue Ridge Parkway, where a plethora of 5.9 and 5.10 gear routes await, and the sun hits the rock late in the day.
New River Gorge, West VirginiaScale walls and paddle rapids
The New River Gorge is heaven on Earth: The sandstone is ultra-hard, with sport and trad climbs that number around 1,600. Routes range from super-steep power-hauls to delicate slabs, at every level of difficulty. Camping is luxe with the addition of the American Alpine Club campground, which is free (for now) and within hiking distance of the Bridge and Junkyard areas.
Locals' favorites:
Flight of the Gumbie (5.9+)

Four Sheets to the Wind (5.9+)

Burning Calves (5.10b)

Satisfaction Guaranteed (5.11c)

Narcissus (5.12a)
Best rest day: Hit the rapids with your crew. There are plenty of outfitters for a high-water romp down the New River, with difficulty options for all. Check out the Upper Gauley (class 5) if you're a seasoned rafter, or opt for the Lower Gauley or Lower New River, with long pools and easier rapids, for a more relaxed experience. And drop a fishing line along the way, as the New River offers some of the best smallmouth-bass fishing in the state. Get a permit at wvdnr.gov/Fishing/Fishing_regs.shtm. Some whitewater outfitters offer package deals on lodging and other adventures like canopy tours via zip-line (wvaraft.com).