Sea Gypsy (II 5.9+ R) The Precipice, Acadia National Park, Maine
Heading out the door? Read this article on the new Outside+ app available now on iOS devices for members! Download the app.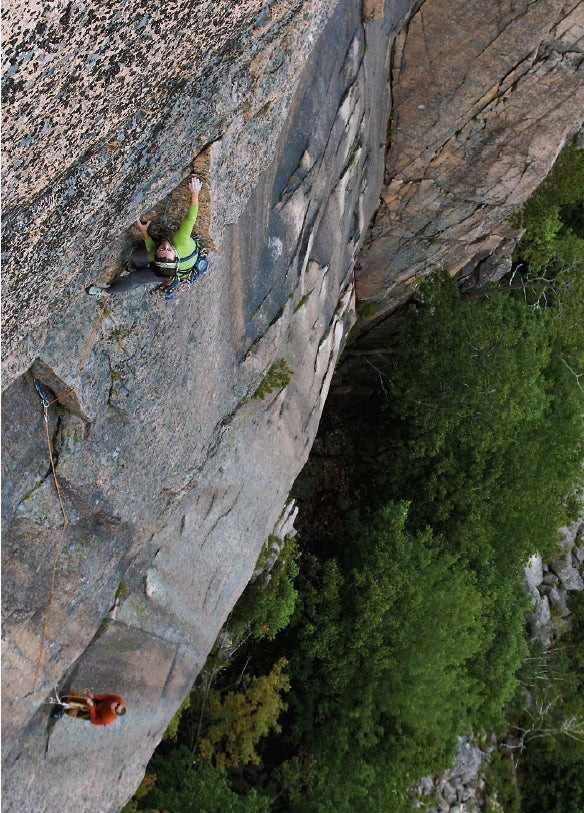 Diamond-hard granite with an Atlantic Ocean view
ONCE A SUMMER PLAYGROUND for the East's wealthy elite, the rocky, verdant Mount Desert Island (MDI) comprises most of Acadia National Park, on Maine's north coast. In 1919, what was then Lafayette National Park became the first national park east of the Mississippi, taking its current moniker 10 years later.
MDI climbing started in the 1930s with ascents — none documented — by Fritz Weissner. However, it was Jeff Butterfield, Geoff Childs, John Harlin III, Casey Newman, Paul Ross, and Ed Webster who scored the bulk of the FAs — in the 1970s and '80s — and you'll find more than 240 routes today. In 1980, Harlin and Webster FA'ed their Sea Gypsy, a two-pitch 5.9+ R on the Precipice. Harlin remembers "brushing a stripe through the black lichen, which I felt a bit guilty about, though I consoled myself with how good the route was and that lichen doesn't have feelings." He and Webster had met just that week in a climbing shop; Webster recalls Harlin carrying his late father's piton hammer on the climb.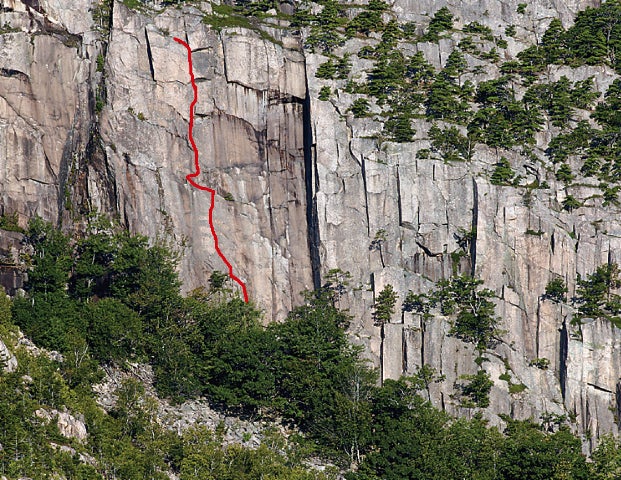 The 225-foot Precipice lies on Mount Champlain's east side, only a half-mile from the ocean and with stunning views. Dense vegetation once covered the crag, but a 1947 fi re conveniently removed it, exposing the clean granite. Bar Harbor is the gateway to the park; your access point is the Sieur de Monts entrance. From here, hook into the Park Loop Road, parking in the right lane 100 yards past the Precipice Trail. Follow a climber's trail from the road's west side to Sea Gypsy (10 minutes). The route lies 50 feet left of Chitlin Corner, the obvious open book.
While the Precipice has many three-star outings, few match Sea Gypsy for variety. Pitch one has two variants: the traditional start climbs the left side of the Sea Gypsy Buttress, while a popular alternative tackles the right. After following good natural gear, they unite 40 feet up atop the buttress, where loom 10 feet of unprotected 5.8 slab to a bolt. Clip this, and then continue up to a short, but tricky 5.9 section, following a ramp left (5.7 R) to the two-bolt anchor. Pitch two continues up and right on friction past a bolt (crux) to a shallow left-facing dihedral capped by a three-foot roof crack. Crank through on perfect jams and follow the crack to a two-bolt anchor. Two 95-foot rappels get you down in time for debriefing and cocktails in Bah Hahbbah.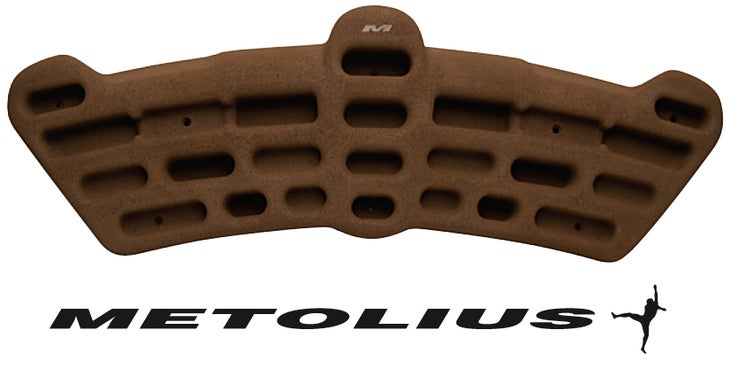 The Beta
Guidebook:Acadia: A Climber's Guide, by Jeff Butterfield (Maine Vertical, 2002)
Guide Services: Acadia Mountain Guides — (207) 866-7562, acadiamountainguides.com; Atlantic Climbing School — (207) 288-2521, climbacadia.com
Equipment Shop (Bar Harbor): Cadillac Mountain Sports — 26 Cottage St., (207) 288-4532; Alpenglow Adventure Sports — 198 Main St., (207) 866-7562
Season: Spring through autumn
Rack: Standard rack to a No. 9 Metolius, 12 runners, 60-meter rope
SHOW US YOUR CLASSIC PHOTO OF SEA GYPSY AND WIN A SIMULATOR 3D FROM METOLIUS CLIMBING! Metolius Climbing's classic hangboard, the Simulator, gets an upgrade thanks to CAD. The result: the Simulator 3D™, CNC milled to accurate perfection. Enter at climbing.com's PhotoPost.
Acadia National Park 411:
By Mark Synnott / newhampshireclimbing.com Photos by Jared Ogden / jaredogden.com
Read the feature article Maine Liners — Sea-cliff hunting (and gumby sailing) along Downeast Maineby Mark Synnott with photos by Jared Ogden from Climbing Magazine No. 271 – December 2008
To sort Acadia logistics, visit nps.gov/acad or acadia.national-park.com.Season: Spring through fall. From Memorial Day to Labor Day, Mount Desert Island (MDI) is packed with tourists and the main cliffs are busy.
Getting There: Head for Ellsworth, the crossroads of Downeast Maine, approximately 20 minutes north of MDI.
Camping: Visit barharborinfo.com.
Recommended Routes:
Otter Cliff:Wonder Wall (5.6-5.7) — 60 feet of vertical buckets directly above the sea.
Precipice:Green Mountain Breakdown (5.9+) — a beautiful two/three-pitch crack system looking out to sea.
Great Head:Head Arête (5.10c) — at low tide, perhaps the most classic lead in all of Maine. Mixed bolts and trad with hand jams out a roof and a tricky face crux.
Eagle Crag:Determined Vermin (5.10d) — a classic sandbag. If you like your fingers attached to your hand, try not to blow the opening move. Canada Cliff: House of Detention (5.11d) — one of the only sport routes on the island and the premier route at this quiet, excellent crag.
—MS
MORE CLASSIC CLIMBS: