5 Quick Hacks for Beating Cracked, Glassy Winter Skin
Heading out the door? Read this article on the new Outside+ app available now on iOS devices for members! Download the app.
Here on the Front Range of Colorado, we have 300 days of sunshine a year, but also very dry air and wind, lots of wind. In winter, this means that your skin turns into alligator hide—a sere, callused carapace riddled with cracks, gobies, and splits that has you dry-firing and bleeding all over. What a fine time!
For years I'd resigned myself to suffering through "winter skin"—to having to try twice as hard to hang the grips yet having my mitts be slick, dry, and unreliable anyway. It had gotten so bad that even in the gym I could only hang rough or incut holds. Finally over it, I asked everyone I knew for advice. While my friends with naturally sweaty mitts who love the cold dry of winter were zero help, those who, like me, have naturally dry skin had great ideas. I also did my own experimentation.
We all climb our best with supple, wound-free skin and a light layer of moisture (sweat) on it to help us bond to the rock. Here are five hacks that will get you there, even in winter. (For a great discussion on skin types, skin care, and all things skin related, listen to Episode 22 of the Nugget Podcast, a conversation with Rhino Skin Solutions founder Justin Brown.)
1. First and foremost, maintenance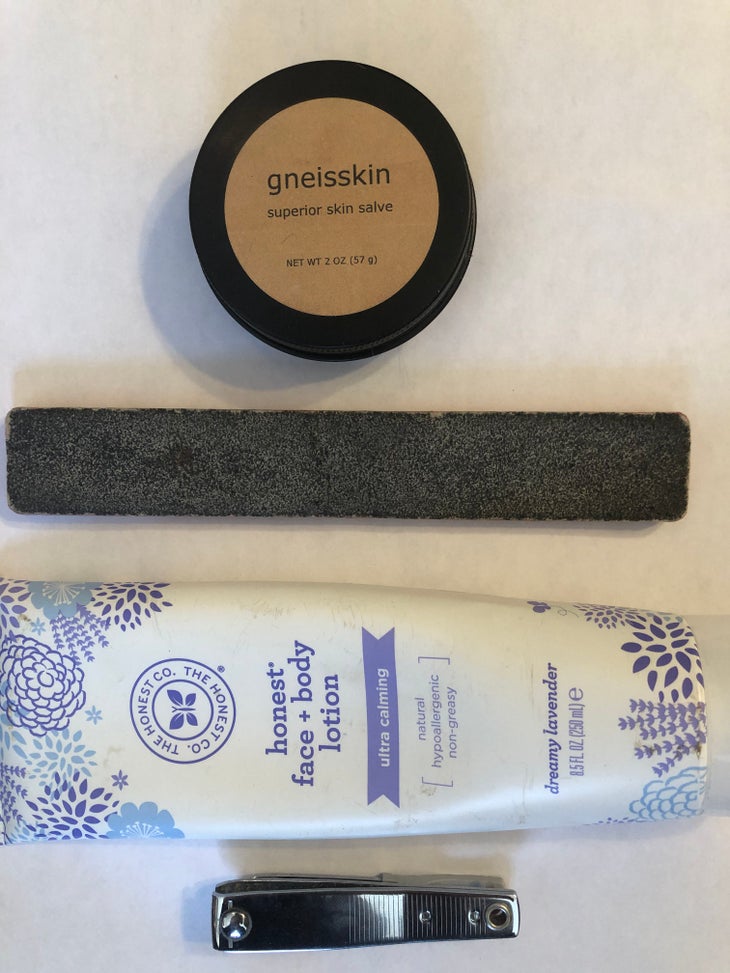 The best offense is a good defense, in the form of daily maintenance—not letting your skin deteriorate. I have two tiers of upkeep:
Post-climbing:
Immediately after climbing, thoroughly wash the chalk off your hands. If you're outside, use water from your bottle or snow. Dry your hands well then apply a climbing salve (carry a small tin in your pack or gym bag). This quickly re-moisturizes your hands after you've desiccated them with all that chalk.
At night:
While watching Netflix, use a plus-sized emery board to file down any callus ridges on your fingers, thus preventing future splits. If you have a split, remove the skin flaps with nail clippers then file down the edges with the emery board so the face of the wound is level with your skin. When you're done filing, wash your hands and then apply an overall light layer of lotion or climbing salve.
2. Emergency split/gobie rehab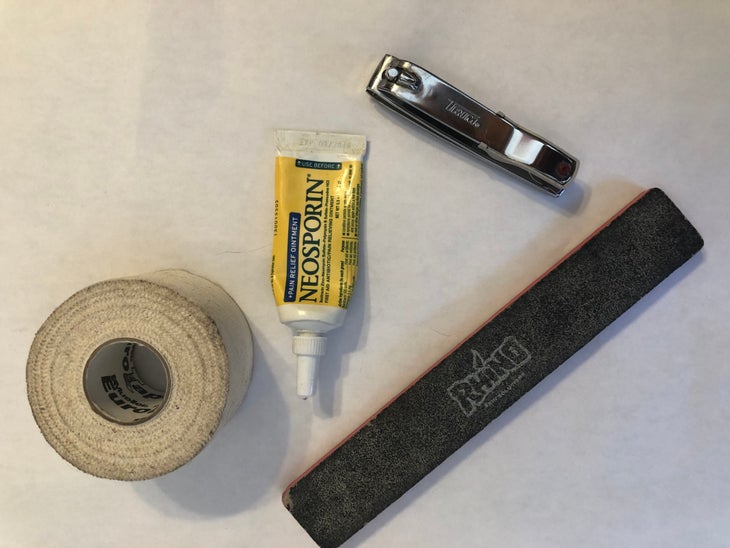 What do you do when that pesky split on a joint crease, pad, or cuticle refuses to close? If you keep climbing on it—sometimes even with tape—the wound will only get deeper. It's time for "Split 911."
Clip away any excess skin and file down the split edges with your emery board.
Pack the split with Neosporin, and then dress the wound with a few wraps of climbing tape or a Band-Aid.
Leave the bandage on overnight, remove it in the morning, thoroughly wash your hands, then apply lotion or climbing balm. Keep the split clean and let it air out during the day.
Rinse and repeat (usually 2–3 nights work for me).
3. Code-red mummy hands!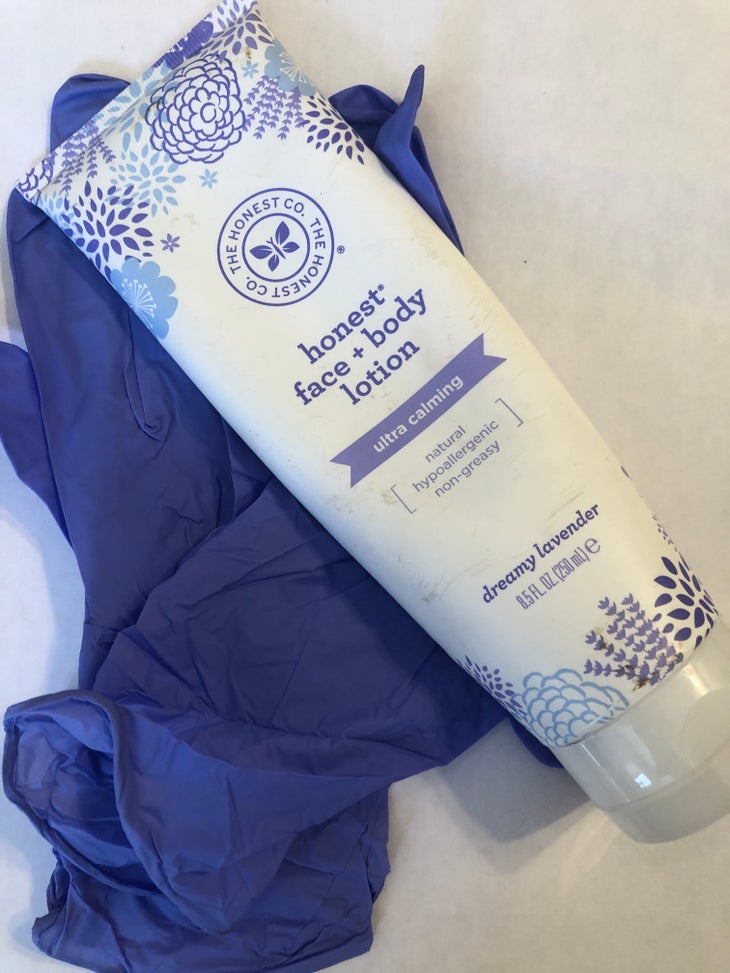 This I reserve for the most extreme periods, when no matter what I do my skin stays dry and won't heal. It's simple: Right before bed, slather on a generous amount of lotion (as in, almost "too much"), put on latex gloves, then wear them while you sleep. In the morning, take off the gloves, wash your hands thoroughly (like a minute or two) to remove the lotion, and then go about your day. This winter, I went from a bad case of cracked, dry hands and CCS —"Can't Climb Shit"—to hanging greasy gym slopers again after only four nights in the gloves. You might also use Vaseline.
4. Keep your hands warm while climbing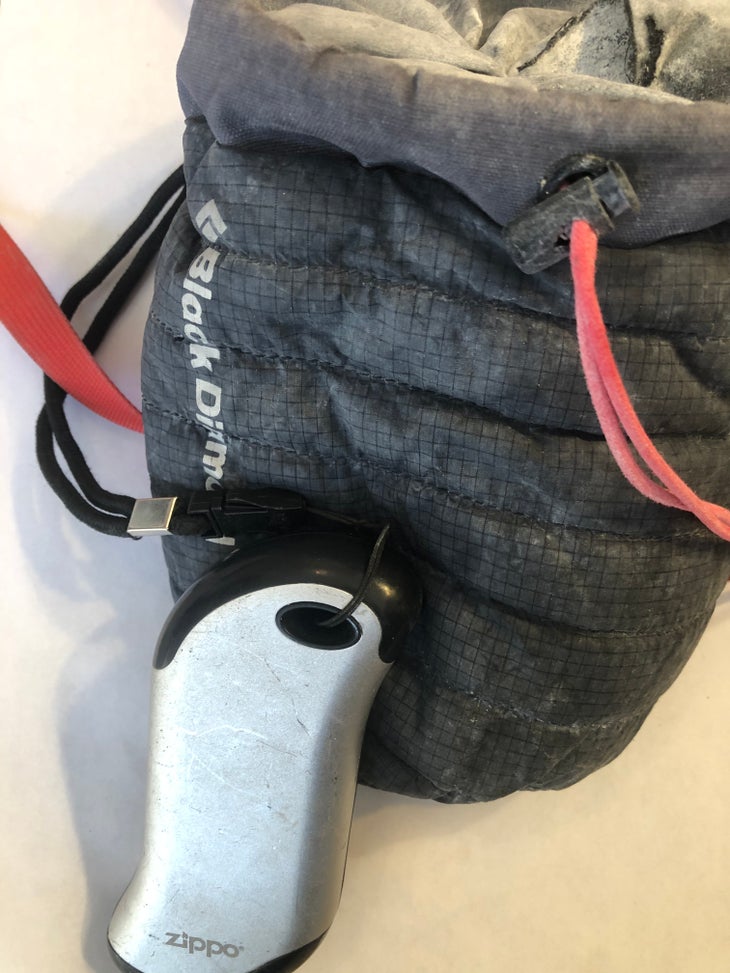 Keeping your hands warm—hence sweaty and moist—goes a long way in winter. I unapologetically use the Black Diamond Heated Forge Chalk Bag, and I love it. For indoor bouldering/training—and especially on the walls in my chilly garage—I hold onto an electric hand warmer between burns, putting it in the kangaroo pouch of my hoodie and alternating clasping it with each hand. The USB-rechargeable Zippo Heat Bank has been great for this, and I'll even bring it to the crags.
5. Create your own moisture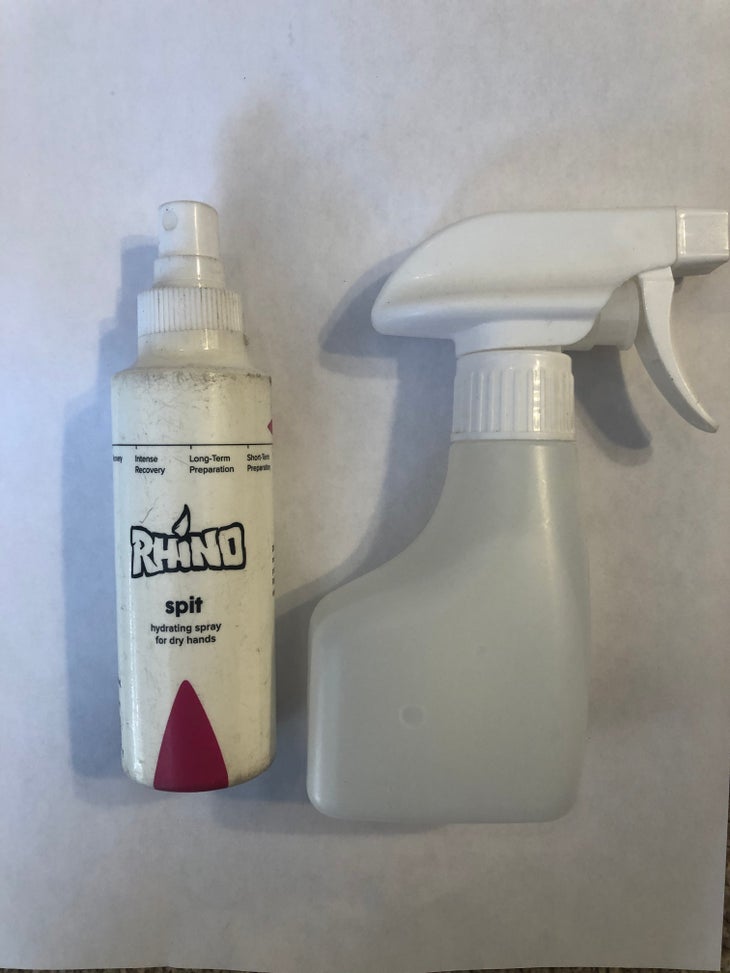 This has been the most effective hack for in-the-moment performance. I use two different approaches:
For routes
My go-to has been Rhino Spit, which I'll use year-round, especially on routes that are bouldery or have slick rock. The Spit is a simple solution of aloe, water, magnesium, lemon juice (hence its citrusy smell), and a few other ingredients that makes your skin extremely tacky. I spray it on, let it dry for one to three minutes, chalk up, and then go. I'm usually most of the way up a route before the tackiness wears off; for bouldering, I can go 5–10 minutes before I need to reapply. Ranging from $5.25 (1 oz brush-on) to $17.75 (4 oz bottle), Rhino Spit is not cheap, but it's well worth the money—I did one of my hardest routes ever last June after spraying some on to get max adhesion on its heinous, varnished-micro-crimp crux.
For gym bouldering/routes/board training
This has been the biggest game-changer for me, and it's cheap and easy. All you need is a spray bottle with a misting option and some tap water. (I bought these little guys, which reseal nicely and don't spill in your pack, from Amazon.) Mist your hands, rub them together to spread the water, pat them dry on your pants, wait a beat or two, chalk up, and then climb. I've found that I only need to do this a few times at the start of a gym session, then I'm usually good—my hands stay supple. You can also bring two chalk bags: One without chalk in it whose fleece lining you've dampened, then your regular chalk bag. When I tried the bottle trick on the MoonBoard in my garage, I started flashing problems on the slippery black holds, which are usually un-hangable for me in winter.