7 (Lucky Number!) Climbing Hacks
From making a cheaper stick clip to peeing in a bag, our readers got you covered.
Heading out the door? Read this article on the new Outside+ app available now on iOS devices for members! Download the app.

1. When setting up a rappel, if you have thrown the rope (rather than saddlebagged it), pull up some rope then step on it, leaving plenty of slack above your foot. This will make it much easier to load the rope into your rappel device as well as rig your third-hand backup.
—Patrick McLean
2. Whenever I'm on a single-pitch trad route, I'll stuff extra slings into my pockets of my jacket or even pants. This keeps me from using them to extend a piece and forces me to save them for anchor building.
—Baylor Cowan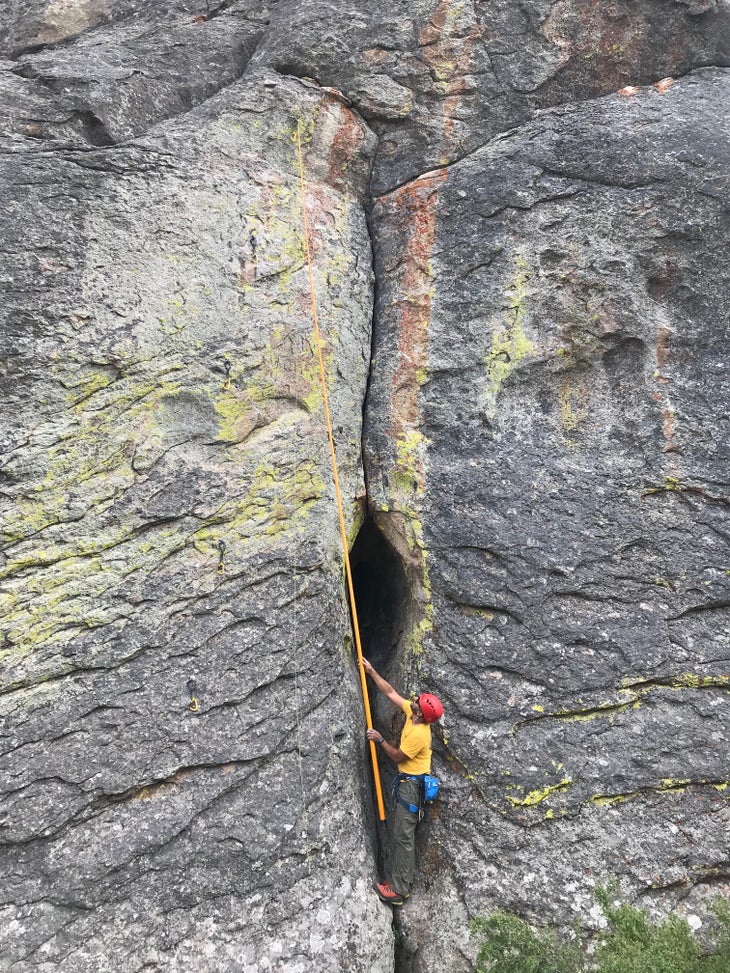 3. Gopher pole with a 3D-printed Epic stick clip on the end. Pole is 26' feet long 🙂
—Rico Celis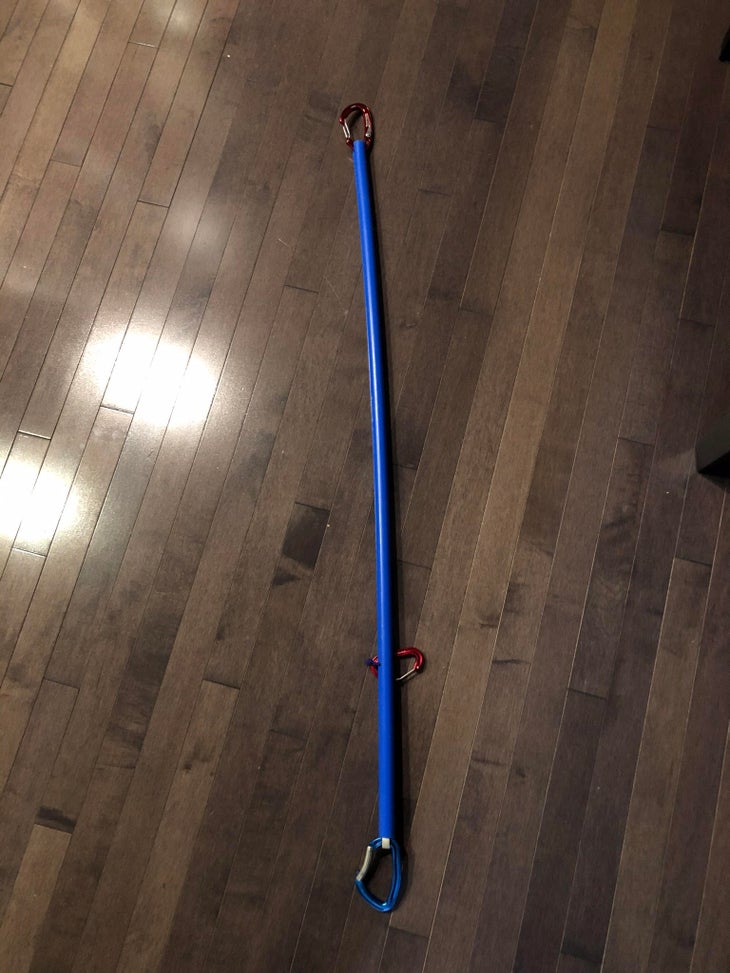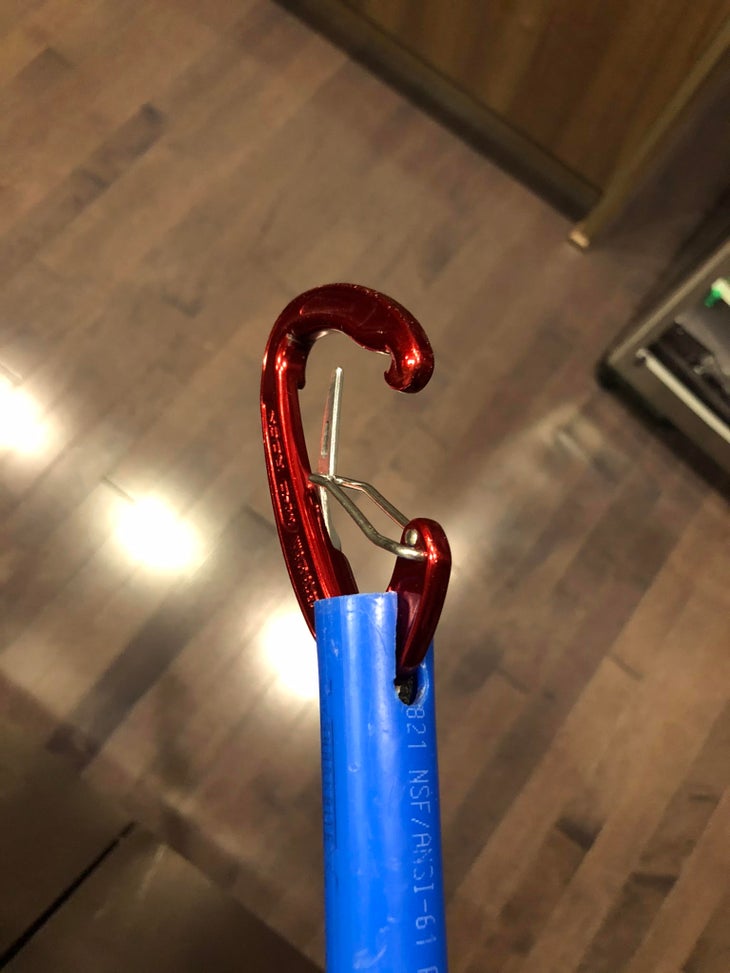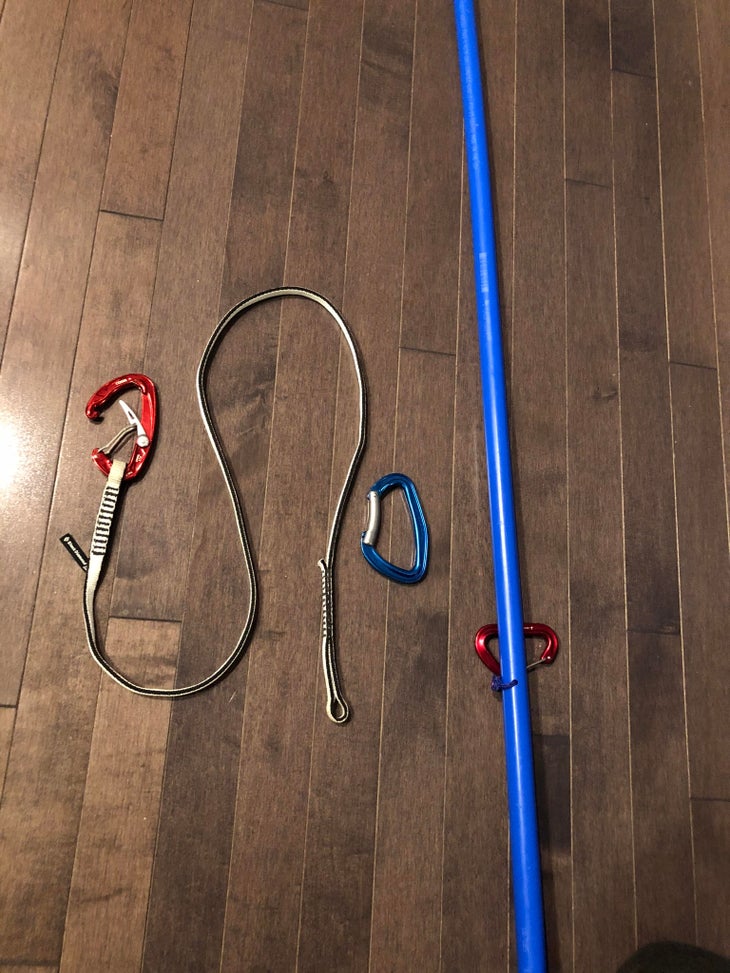 4. This can be used as a stick clip and is much cheaper. I call it Old Clippy. For this you will need two carabiners (one preferable Mad Rock Trigger Wire) and a piece of plumbing pipe. You morph it together like the Power Rangers, and it makes stupid-runout routes more manageable. I recommend carving out one side of the pipe to stabilize the carabiner.
—Peter Swoboda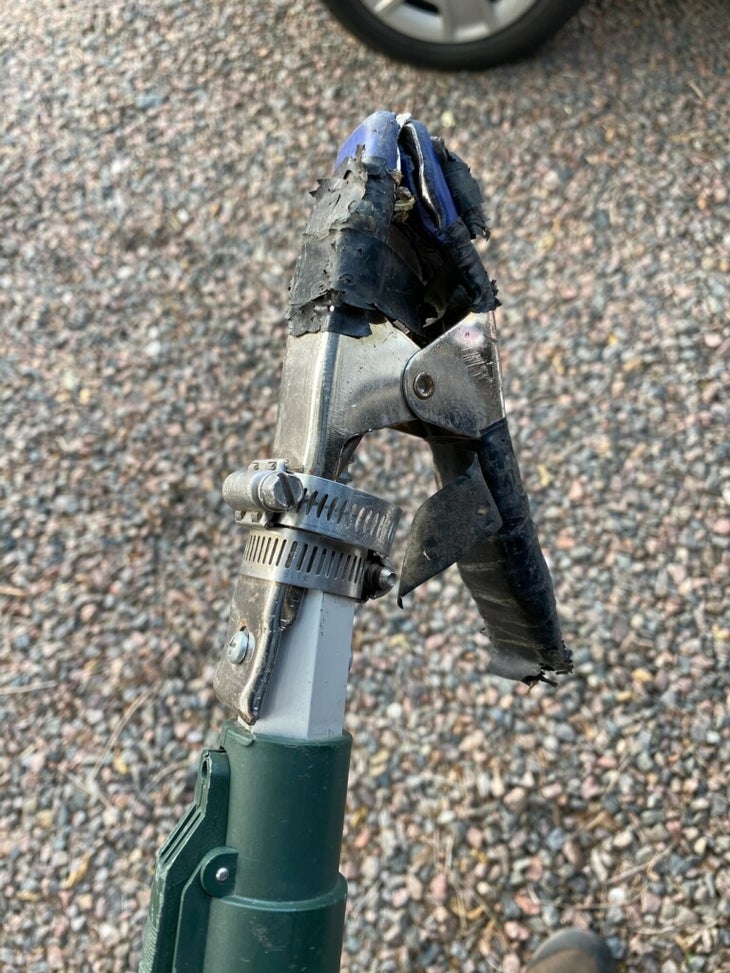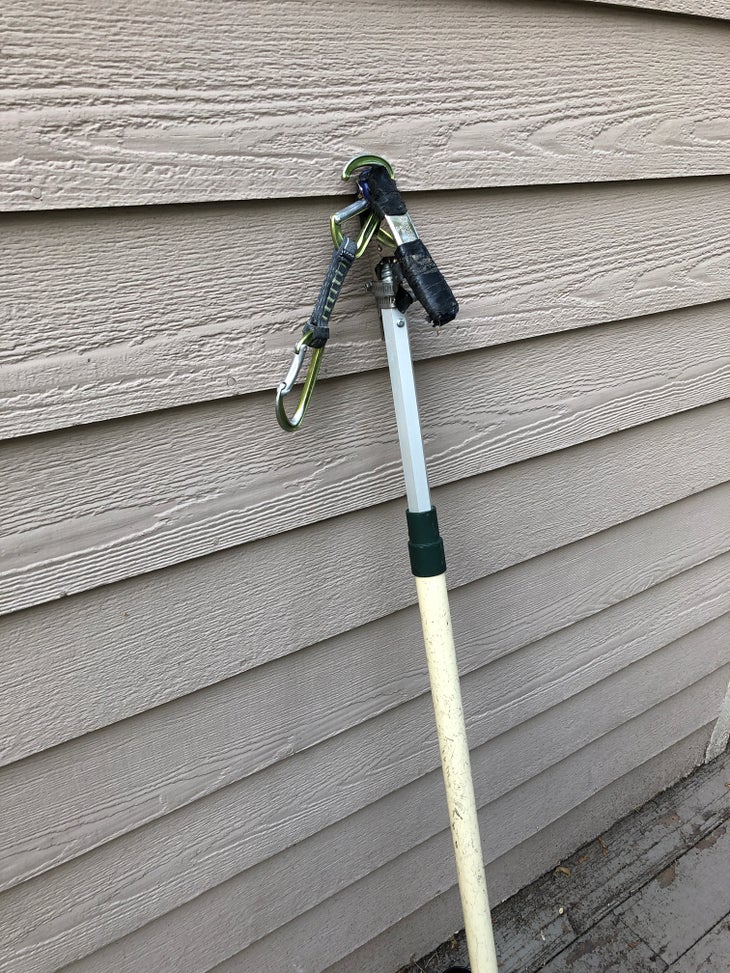 5. I did not come up with this idea—I picked it up while living in Kentucky and climbing at the Red River Gorge. The Red is known for its pumpy sport climbs, many of which have high first bolts. A stick clip is a must. I now live in a Colorado and get comments on my stick clip nearly every time I hit a crag. I tell people it's my "redneck stick clip," straight from the hollers of Kentucky. The components were lying around my house but can be easily be purchased for a much lower price than a store-bought stick clip. Just attach an alligator clamp to the end of a painter's pole with hose clamps (zip ties or tape also work). I hope this prevents some folks from decking. Stay safe out there!
—Matt Strader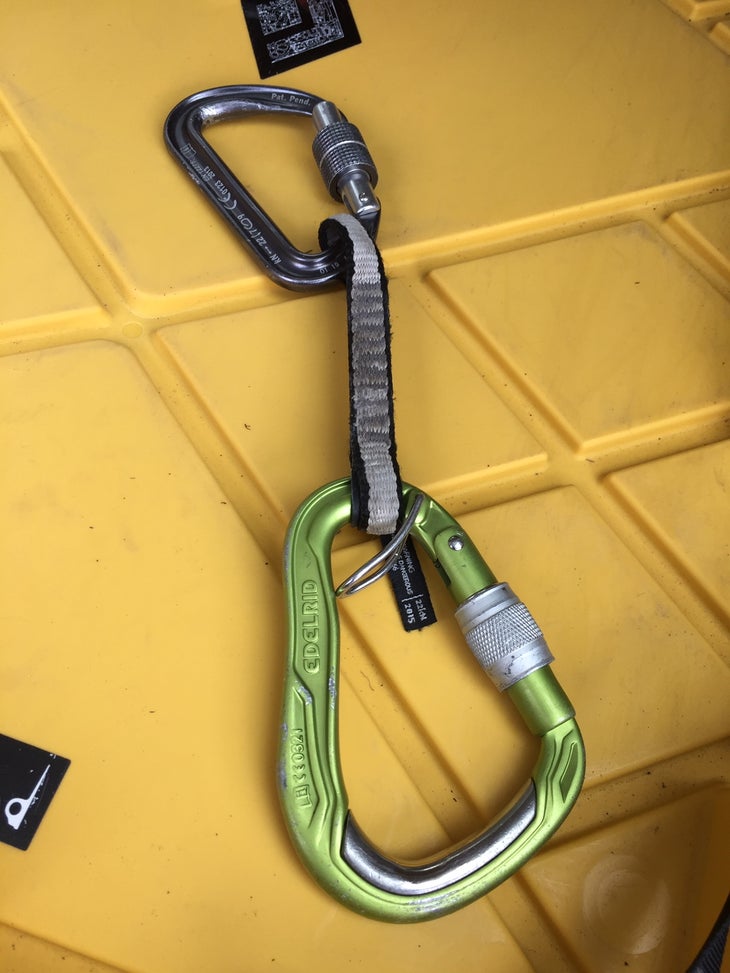 6. I was tired of wearing out my sport draws by toproping through them, so for my sport-climbing kit I created a "locker quickdraw"—using a small C.A.M.P. locker for the bolt side and a locking Edelrid Bulletproof carabiner for the rope side—which I use to set up topropes. This draw comes in handy in other circumstances too, such as cleaning a top anchor.
—Caya Johnson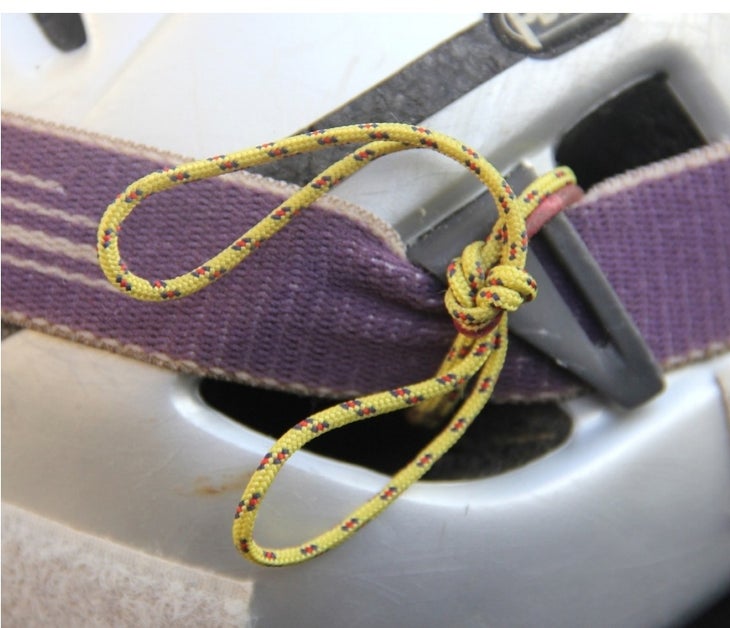 7. Keep a small length of 1mm cord tied to your helmet by the plastic clip area—use it to secure your headlamp in place for climbs where losing your headlamp is not an option. This cord doubles as a rope cutter in case of emergency: Use it to saw back and forth and cut larger ropes.
—Adam Newsome
This article is free. Sign up with a Climbing membership, now just $2 a month for a limited time, and you get unlimited access to thousands of stories and articles by world-class authors on climbing.com plus a print subscription to Climbing and our annual coffee-table edition of Ascent.  Please join the Climbing team today.