The Dawn Wall: A Tale of Two Rock Stars
How Tommy Caldwell and Kevin Jorgeson prepared for the climb of their lives.
Heading out the door? Read this article on the new Outside+ app available now on iOS devices for members! Download the app.
Editor's note: this was originally published in 2018, three years after Caldwell and Jorgeson's ascent, in the lead up to the release of the Dawn Wall.
It's hard to believe, but three years have passed since Tommy Caldwell and Kevin Jorgeson opened a new paradigm with the Dawn Wall, their VI 5.14d first ascent on Yosemite's El Capitan. But while the pair's seven-year struggle to free the line has become lore, little attention has been paid to their pre-season preparation in 2014. Sure, they must have done something—you can't just nosh Flamin' Hot Cheetos and binge-watch Stranger Things and expect to crimp razor blades 2,000 feet off the ground. But what was it, and how systematic was each climber in getting ready for that final push?
The Jorgeson Approach: Train On Site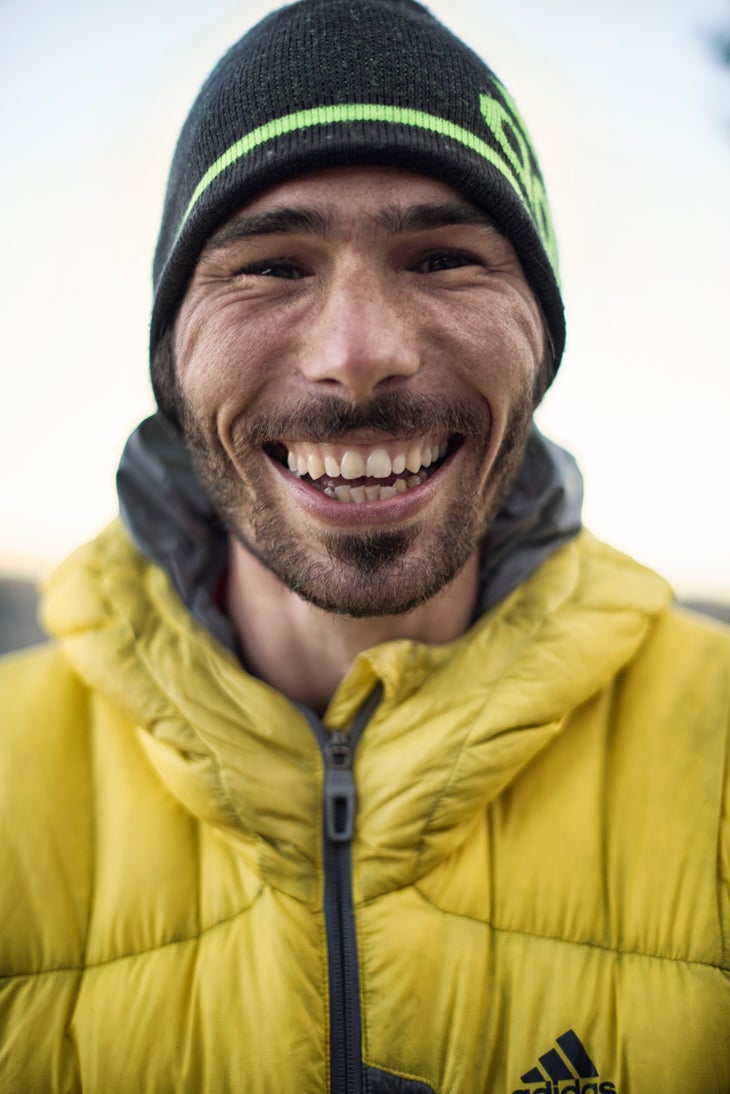 Jorgeson, who comes from a bouldering background, recalls going in with a nonchalant attitude. That summer, he committed to gym bouldering plus a ferocious hangboarding protocol—Chris Webb-Parsons's Hangboarding Program—during which he'd use the intervals between hangs to crank out pushups. "By the end of each workout, I'd be knackered," says Jorgeson. "In, like, 25 minutes I'd be totally destroyed." But he did little else, other than specific stretching to open his hip flexors for the 5.14 stemming corners on pitches 12 and 16.
Then that August, Jorgeson's good friend Brad Parker perished in a free-soloing accident in Tuolumne Meadows. Suddenly, a grieving Jorgeson had "the wind sucked out of my sails motivation-wise" as he came to terms with this tragic loss. It was only with Caldwell's cajoling to come hang out and see how the climb would go that Jorgeson decided to return to El Cap.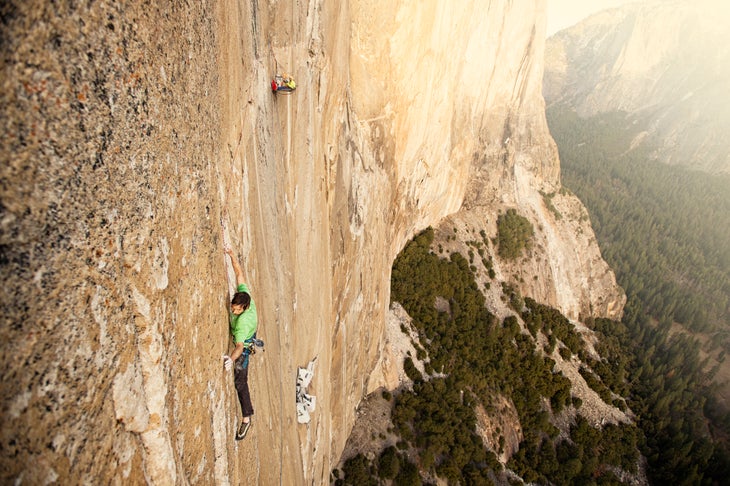 As he reacclimated to the wall that October, Jorgeson felt like much of his personal battle, as with the past attempts, was going to be mental. "I was able to do the [pitch 16] dyno early on and do all the moves on the route," he recalls. "Composure and confidence were my crux." Every season, his first month on the Dawn Wall was time he needed to get comfortable with the exposure and the thin, insecure moves. As he and Caldwell began rehearsing the route, a cool thing happened, says Jorgeson: "That's when the confidence started to build. I started to have mini-breakthroughs on certain pitches," such as pitch 12 (5.14b), on which he eschewed Caldwell's beta for a sequence of his own and the pitch went from "really unlikely to not that hard."
"I'm pretty convinced that Kevin did almost nothing," jokes Caldwell. "He showed up horribly out of shape and managed to get in shape over the few months we were there."
The Caldwell Approach: Overtrain in Phases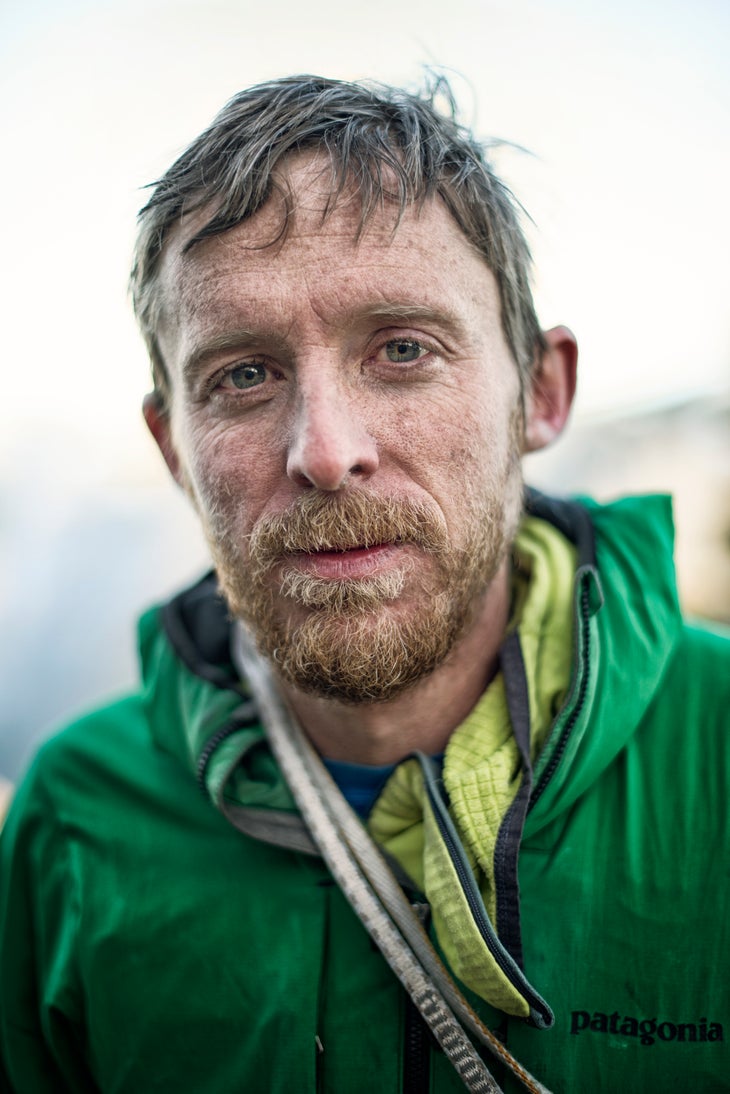 Caldwell, for his part, took a more scientific approach in the half year before the climb. With his vast free-climbing experience on the monolith—essentially a PhD in El Capitan, says Jorgeson—Caldwell had the head for the Dawn Wall. But he needed the physical toolbox to match. After years of effort but no send in the bag, Caldwell knew he had to change something—"to double down and get my training system worked out." At his home in Estes Park, Colorado, Caldwell spent spring and summer tackling various hyper-specific training phases.
To begin, Caldwell focused on making gains in power—the raw strength he'd need to do the individual moves, and what he's long considered his Achilles Heel. He turned to hangboarding (the Webb Parsons protocol), campus boarding, and weightlifting, training in his garage gym, using a dry-erase board to track progress and timing his exercises with a stopwatch. He also focused on his diet, increasing his protein intake with recovery drinks and eggs (scrambled, with veggies) to build lean muscle.
After two months spent powering up, Caldwell committed to a manic bouldering blitz in nearby Chaos Canyon, a tumble of massive gneiss blocks high in Rocky Mountain National Park that's home to one of the world's highest concentrations of difficult boulder problems.
"The style is really powerful," says Caldwell. "You feel like a badass after climbing up there all the time—being at altitude and running up every day." Caldwell would do a warmup circuit, try a V12–V14 project, then come home and campus and hangboard. He was climbing and training six days a week, pushing beyond fatigue, using the philosophy, employed by other top climbers like Adam Ondra and Alex Megos, that overtraining allows the body to adapt to ever harsher loads, so that when you do eventually rest you return fresh, in beast mode—assuming you don't get injured.
Caldwell also created mini-challenges along the way, to "keep the fire burning hot, but not burn out," a sort of goal matrix. One goal was to deadhang from a paint-stirring stick on its thin edge. Caldwell managed the feat with two sticks, using his thumb in opposition over the plywood the sticks were screwed to, but failed to hang the single stirrer.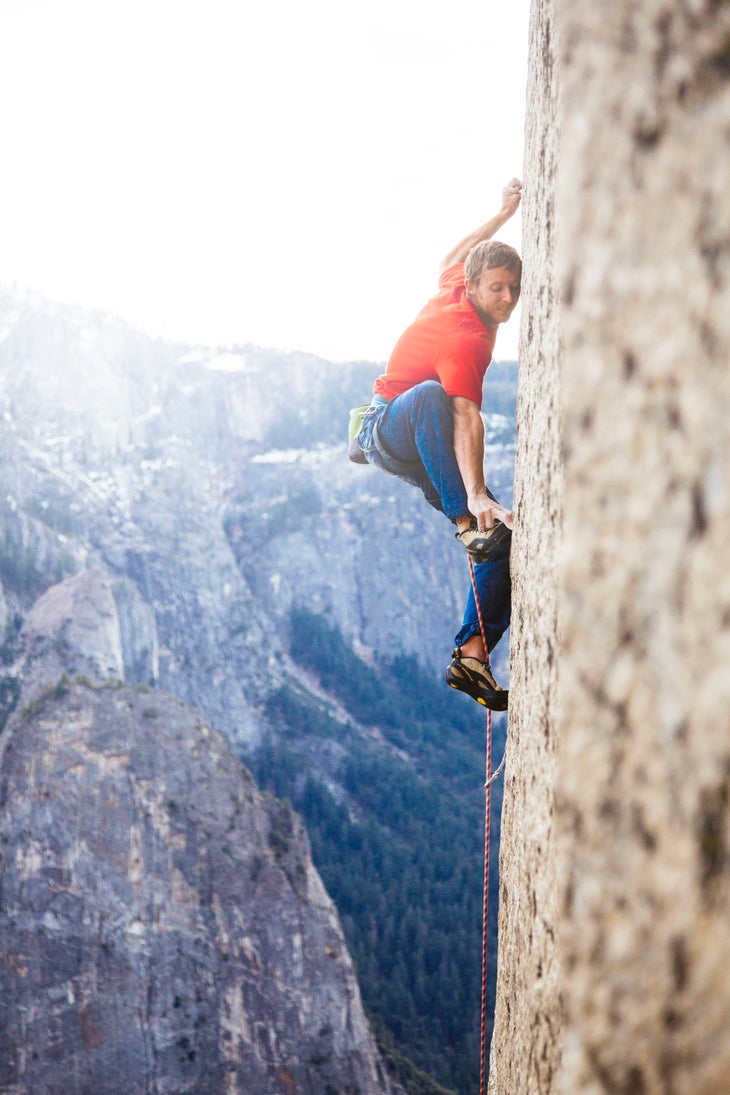 "It hurt too bad," Caldwell recalls. The goal all along was to prepare for the granite's micro-holds, especially on the 5.14d pitches, numbers 14 and 15.
In the last month before leaving for Yosemite, Caldwell worked on his endurance, visiting local areas like the Wizard's Gate and the Monastery and pumping out laps on single-pitch 5.13s and 5.14s. He also had the secondary goal of toughening up his skin, and so climbed on the sharp granitic rock to build callus. "The skin was so epic for us," says Caldwell, referring to the numerous splits, gobies, flappers, and wounds he and Jorgeson suffered—and had to rectify—up on the Dawn Wall, where having bad skin could tank their odds of success. Caldwell also modified his diet to include lots of Omega 3 fatty acids and leafy greens upon the advice of his sponsor Climb On, eating things that "would heal the skin from the inside out" and using a cream that promotes blood flow.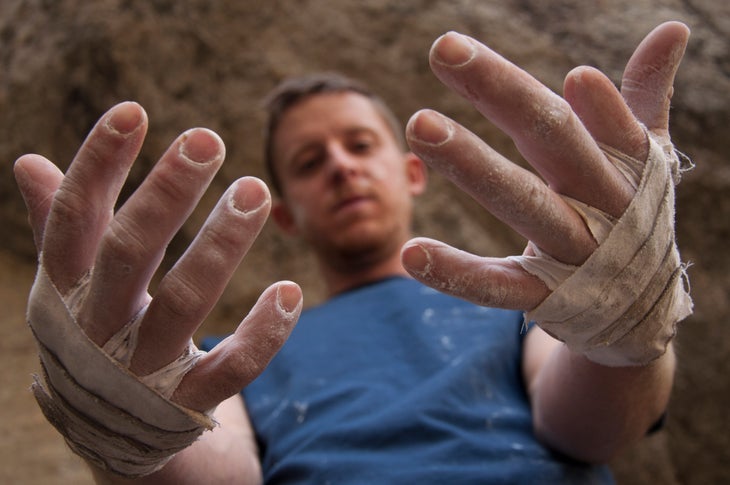 As a final touch, Caldwell turned to his diet, dropping sugar and bread products, which helped with skin quality and leaning down for the climb. "All that baby fat between the muscles went away," he jokes. "I could crank out one-arm pull-ups on a campus edge for the first time in my life."
Your Training Approach: It's up to You
In the end, of course, both climbers succeeded—so clearly, no one approach was better. Show up and get in shape on the wall and see what happens vs. train like a fiend to make sure it happens: Both philosophies worked equally well. Though, as Jorgeson concedes, referring to his legendary, multi-day battle to redpoint pitch 15, "Would I have epiced a bit less had I been fitter? Probably…"
Photo Gallery: 7 Photos from the Dawn Wall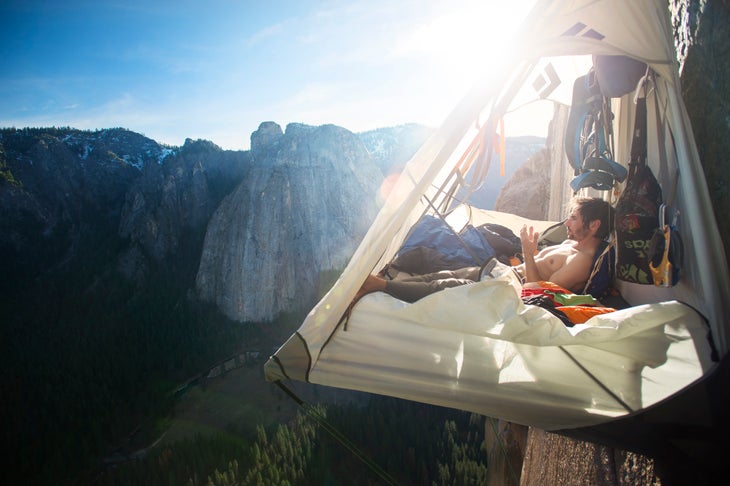 Kevin Jorgeson enjoying a moment on the portaledge.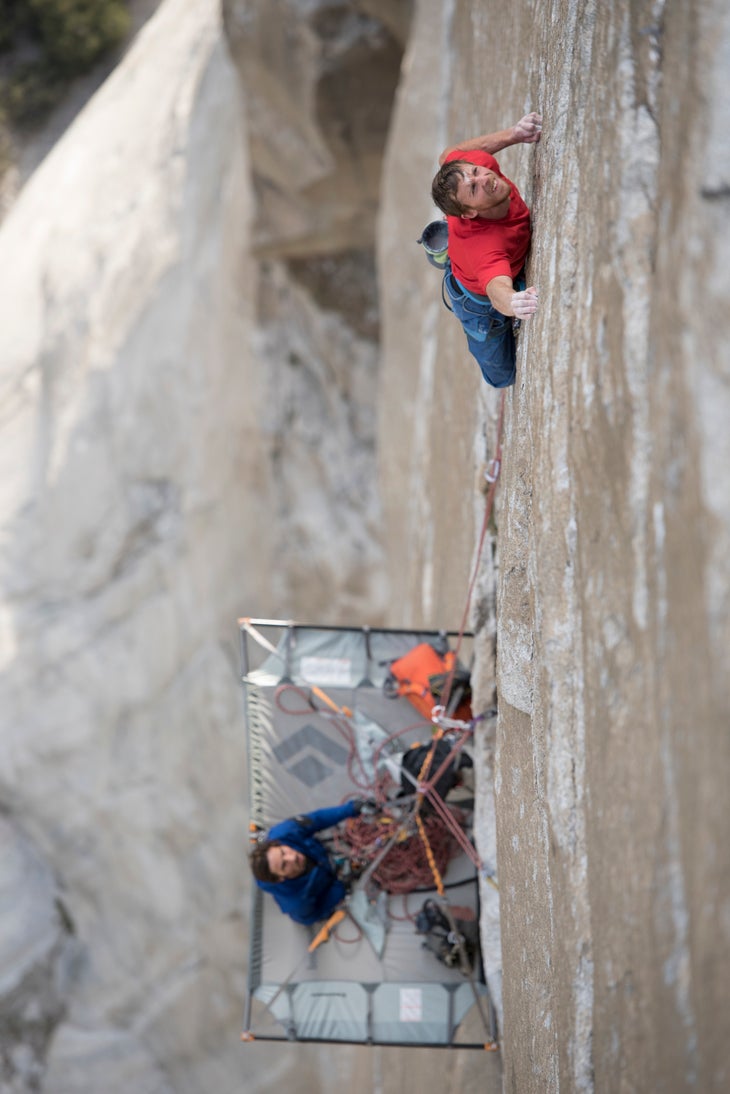 Caldwell climbs pitch 19 while Jorgeson belays him from the portaledge.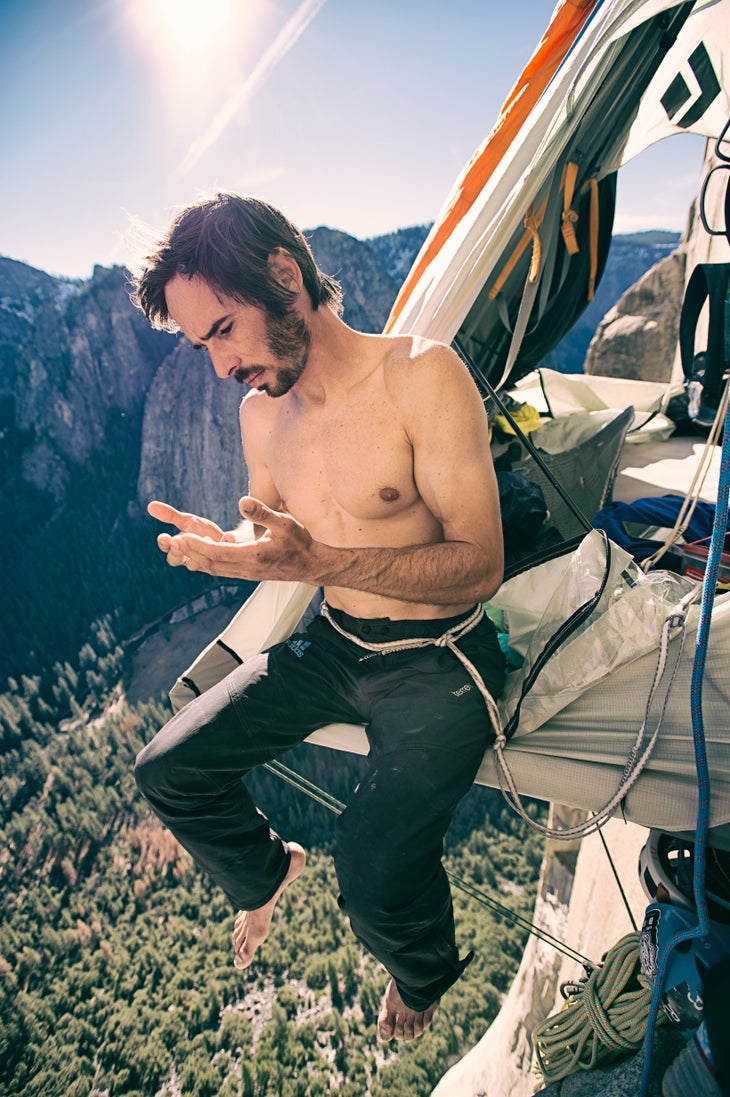 Jorgeson checking out the damage on his hands.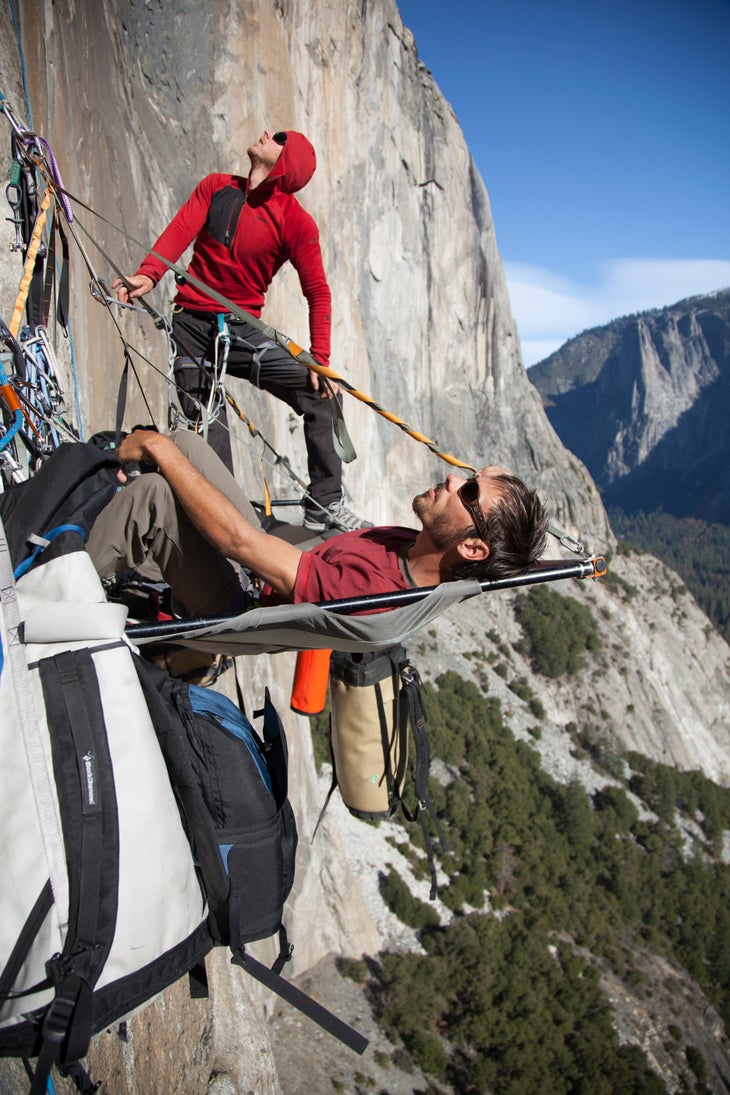 The rock stars scoping out a route.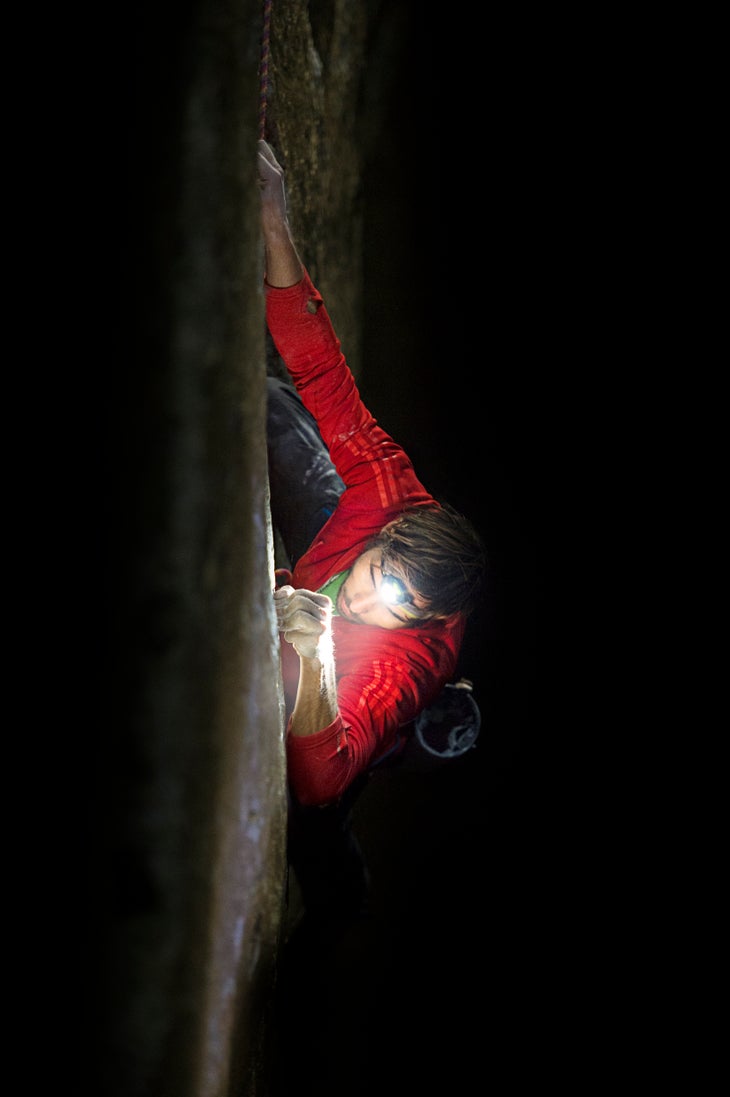 Jorgeson night climbing on pitch 15.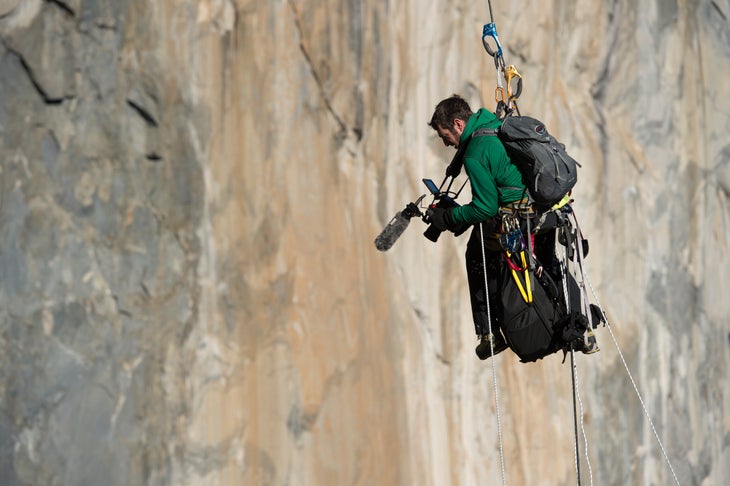 Brett Lowell filming for The Dawn Wall film.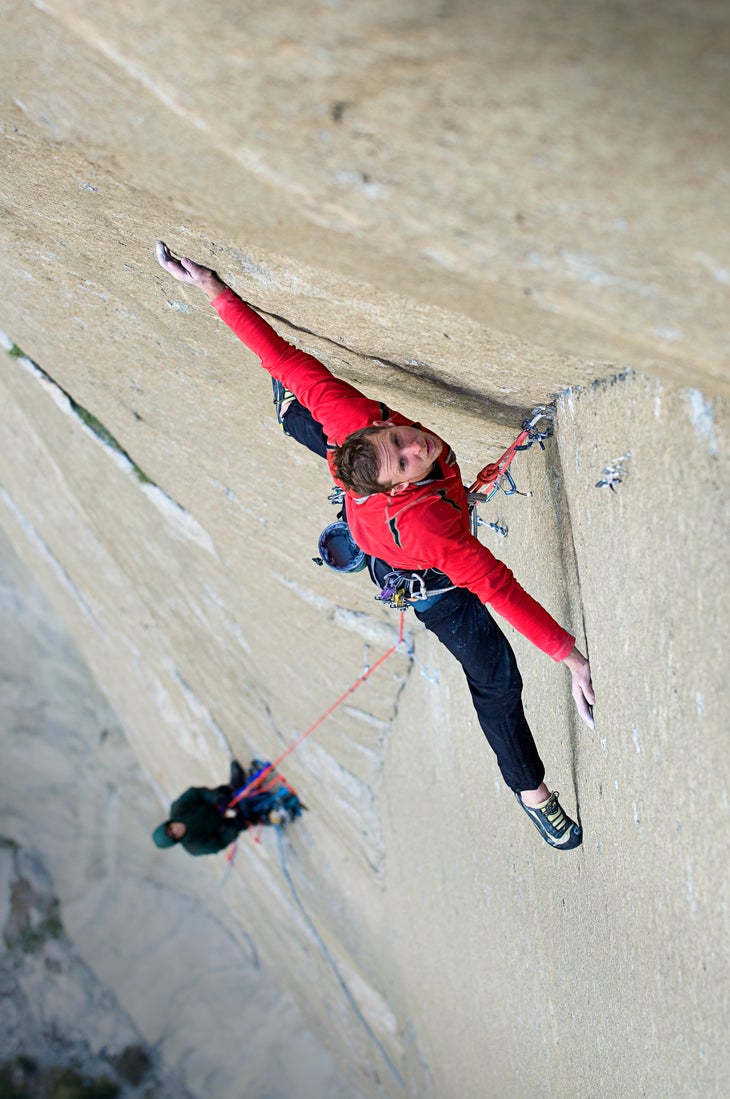 Caldwell stemming high on the Wall.
The Dawn Wall is a Red Bull Media House production in association with Sender Films and distributed by The Orchard. Be sure to check it out on iTunes starting November 20.