How to Accomplish Big Goals Disaster-Style in 6 Easy Steps
Heading out the door? Read this article on the new Outside+ app available now on iOS devices for members! Download the app.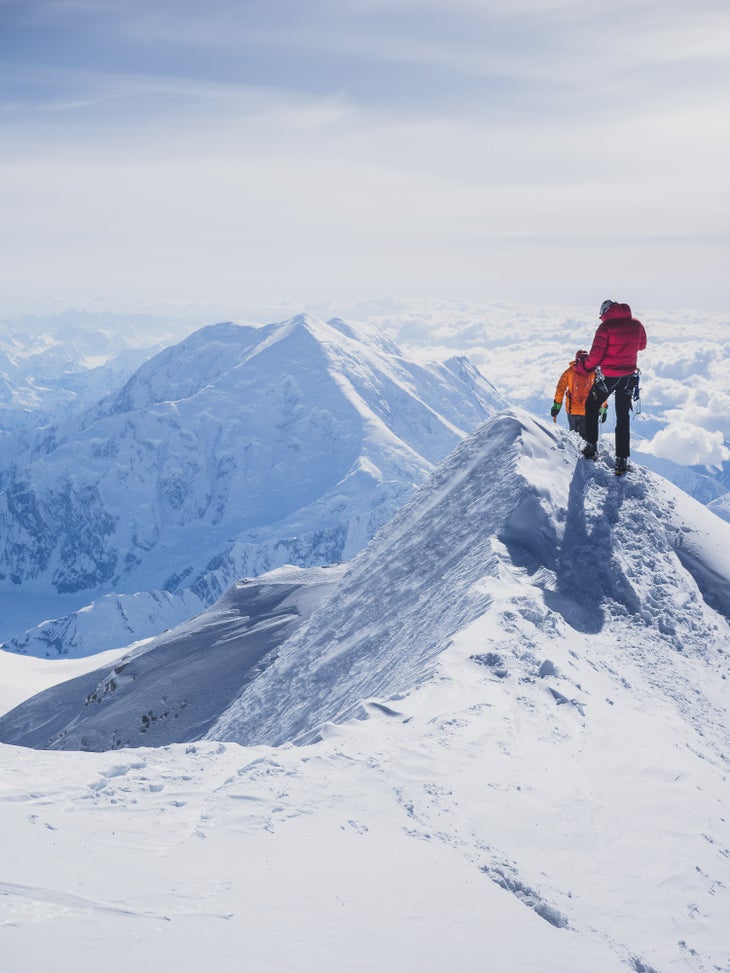 You've dreamed big, but you know that as a responsible tax-paying adult, your biggest, boldest dreams—the kind you lived for as a child—often die before they're born. So you resign, by default, through a lack of initiative and action, from what you really want; you're waiting for a perfect moment that never arrives.
The truth is that a perfect, fully-fledged plan never lands in your lap. Nor can you accomplish big and bold dreams with just preparation and prudence. If you want to move beyond wistful fantasies of corniced ridges and high-altitude rock faces and actually go big, then it's time to embrace the whatever-it-takes, gett'r done world of goal completion. I call it disaster style, a term borrowed for the hardened alpinists of the generation before mine. It's a philosophy of bold, adventurous living. It's also how you find inner serenity and still manage when circumstances are daunting and uncertain. If this is what you're looking for, if you're tired of compromise in the name of reason, then keep reading. I'll break down my own psuedo-system for attacking the unreasonable with six simple steps.
Disclaimer: Lots of people take slow and thoughtful steps toward their goals—so slow, in fact, that they never quite get them done. My system is for making it happen now, but it's not without consequence. You will end up learning a few lessons the hard way.
Step 1: Leverage amnesia
The best place to choose big goals is from the comfort and safety of your home. I've found that setting my sights on lofty and dangerous mountain expeditions is much easier while relaxing in a bed, drinking hot tea, and feeling rested. Sure, I choose my goals because I want to push myself to be the best climber I can be. But also because its easy to make bold plans when you are safe and warm. As the saying goes, everybody wants to be a gangster, till it's time to do gangster shit. So set goals when you've forgotten your previous ass-whoopings—how cold and terrible the mountains can be, how weak and scared you can feel. Muhamad Ali said that to be successful we must be audacious. I've found that to be audacious, it helps to be forgetful.
Step 2: Commit publicly
Nobody wants to be a loudmouth or blowhard, but yo all of you who are quietly proud and virtuous in your discretion, I say chuck your humility and be "that guy." Keeping your greatest aspirations to yourself only enables you to slink away from them as if they never existed in the first place. Instead, blow your goal up on social media so that you set yourself up to suffer public shame if you quit before you've even started. It's not unlike a marriage ceremony. You declare your intentions in front of a crowd, so that there are people to hold you accountable when the going gets tough. Because I spray my unreasonable goals, I have a support network—there are people that expect me to proceed. But beyond that, when we declare who we are and what we're up to, we move closer to being the person who can fill those shoes. Set aside your low-key modesty and shout your ambitions from the rooftops. You'll find a sense of freedom from fully committing yourself to a situation far beyond your control.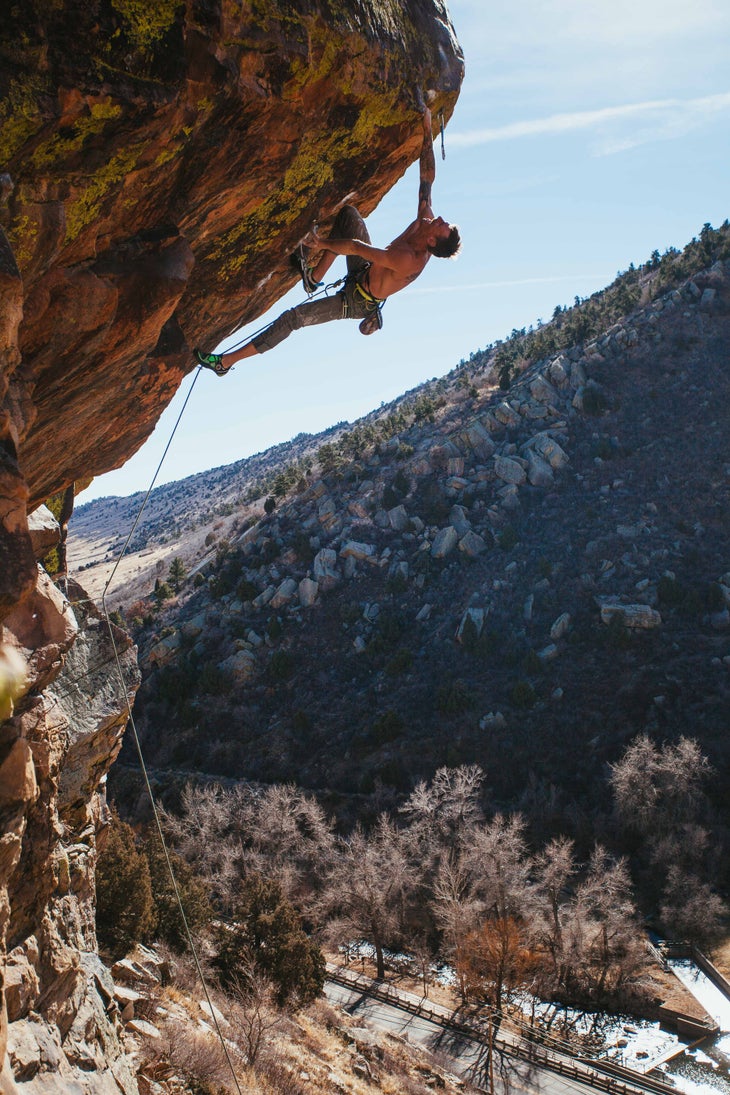 Step 3: Make a costly investment in your goal
I once overheard the legendary hardman, Green Beret, and alpinist Jim Donini say that the best way to plan an expedition is to "book the fucking tickets." There is never a perfect time; you are never going to stumble across the extra money or vacation days. Pick up a dumbbell if you want to start training, apply for an LLC if you're starting a business. Or, in this case, book some non-refundable, non-transferable plane tickets to a far off location. Easy, executable actions are the key to getting moving and gaining momentum toward any particular goal. As you complete each step, it becomes harder and harder to quit. When the plane ticket is booked, you've gained immediate momentum in the direction of your outlandish goal, and it becomes harder to find excuses not to keep moving forward.
Step 4: Lock the exit doors
So here we are. You've picked an audacious goal, made a declaration to your peers, and run up a thousand dollars on your credit card. What happens next? You'll probably find yourself staring at the ceiling in the darkest part of night, tapping the back of your head against the wall and thinking, alright jackass, now how am I going to pull this off?
If you have before you a real, genuine challenge, there should be a part of you that is not sure you can complete it. Fuck, you might think, it's never gonna happen. But all you need is a chance—possible, not probable is the key.
Now you need to get yourself far enough in, that backing out becomes just as daunting as pushing forward. It sounds simple, because it is, but it's not easy to get yourself there. It requires faith. In mountaineering, step four is often leaving base camp.
Then when you find yourself thinking, between intense bouts of shivering, Fuck this, I don't actually want to climb this thing, I want to go home, eat junk food and sleep on my expensive memory foam mattress, it's not really a possibility. You are on the side of a mountain in Alaska, part way up a steep and difficult-to-reverse route. It is from this place that you're most likely to give up on giving up. Put on your icy boots and frozen crampons, and make your way up the summit.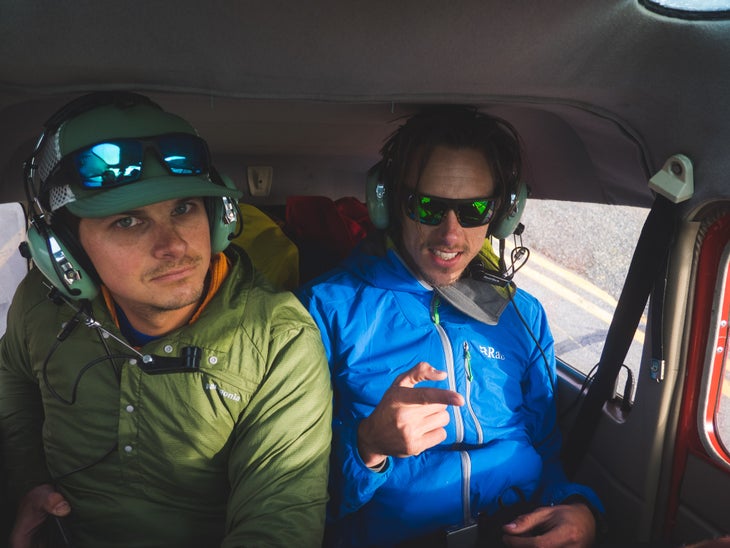 Step 5: Shit happens—ignore it and move on
Most of my expeditions and big climbs have been shit shows. Luckily, nobody ever brings that up a year after the fact. We just remember the work and the experience. The flailing and uncertainty fade away.
I once decided to attempt an ultra-endurance linkup at my local crag. After convincing myself that climbing 200 unique pitches in one day was possible, I started training for it. I threw myself at as many climbs as I could for weeks. I would often head out, midday in the blistering sun, to climb 20 pitches and intentionally leave my water at home. Or I'd "forget" a complete rack of cams. Each session, I would find myself climbing on the wrong aspect of a formation baking in the sun or without enough gear to properly protect a pitch, only to find a way to get it done anyway. I know that things will go wrong, so I train for it. It's great to get all the details perfect, but that's not going to happen on a big trip. So expect things to go wrong, and when they do, pay little notice and find a workaround.
Step 6: Think about yourself as the future you
When you are in the darkest moments of a challenge, deep in the pain cave and considering whether it's time to turn around, stop for a moment to remember why you came. Quit focusing on the pain and try to experience the feeling of achieving your goal. Once you've felt that aliveness and excitement, ask yourself if you are really too tired to continue, if the problem is actually insurmountable.
When I'm shivering on a tiny ice ledge, or find myself 2,000 feet up a big wall enveloped by a roaring wind, I often imagine myself at home with my friends over a beer. How would I tell this story?
"Well guys, there I was, climbing away, in the zone, when I hit a hurdle. A hiccup. A road bump. I was making my way up, but then my feet got cold and it was windy, so I decided to play it safe and turn around. I quit and went home."
I've done this; I've gone home with some weak-ass excuse for not putting in my best effort because I forgot why I was there in the first place. It sucks. No matter how much you tell yourself you were just making good decisions or not feeling it, you know when a part of that truth is that you just gave up. If you can remember that perspective, you won't be so quick to turn around before it's really time. And then, whether you triumph or fail, you will have put forth an effort and lived an adventure you can be proud of.
Matt Lloyd is a climber, co-owner and coach at the Mountain Strong gym in Denver, and host of Interviews From the Edge, a web series documenting his adventures with athletes, creatives, and high achievers, interviewing them in nature—on the edge. Watch the series here.