How to Tie an Alpine Girth-Hitch
Heading out the door? Read this article on the new Outside+ app available now on iOS devices for members! Download the app.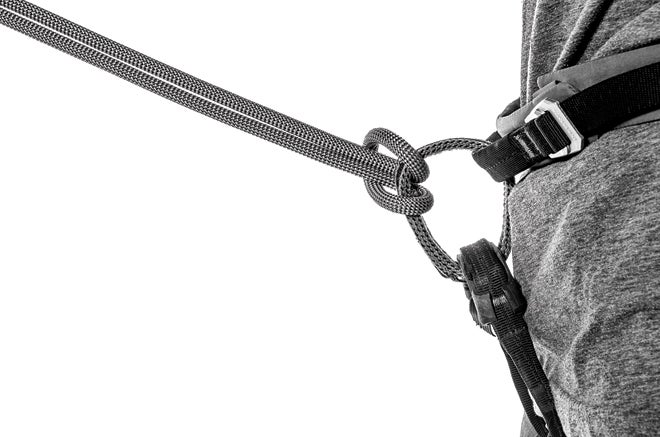 The seldom-used alpine butterfly knot has long been considered the gold standard for climbers when tying into the middle of the rope. Prestigious guide services and hallowed tomes like Mountaineering: Freedom of the Hills teach the butterfly for glacier travel and any other time you need to attach yourself to the rope quickly without having access to either end. Yet the butterfly doesn't get used for much else, and such neglected skills tend to get rusty. Fortunately, there's a faster, simpler, and more secure option that exists: the alpine girth-hitch. Unlike the butterfly, this method doesn't require using an extra locking carabiner, and it relies on a basic technique that most climbers employ regularly. You simply girth-hitch yourself into the rope.
Step 1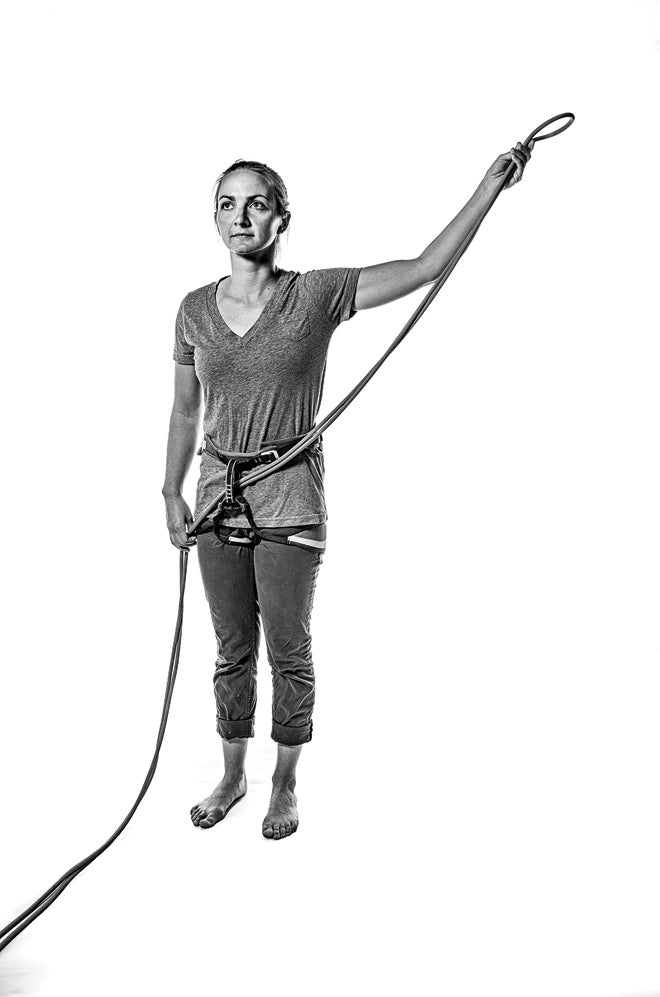 Step 2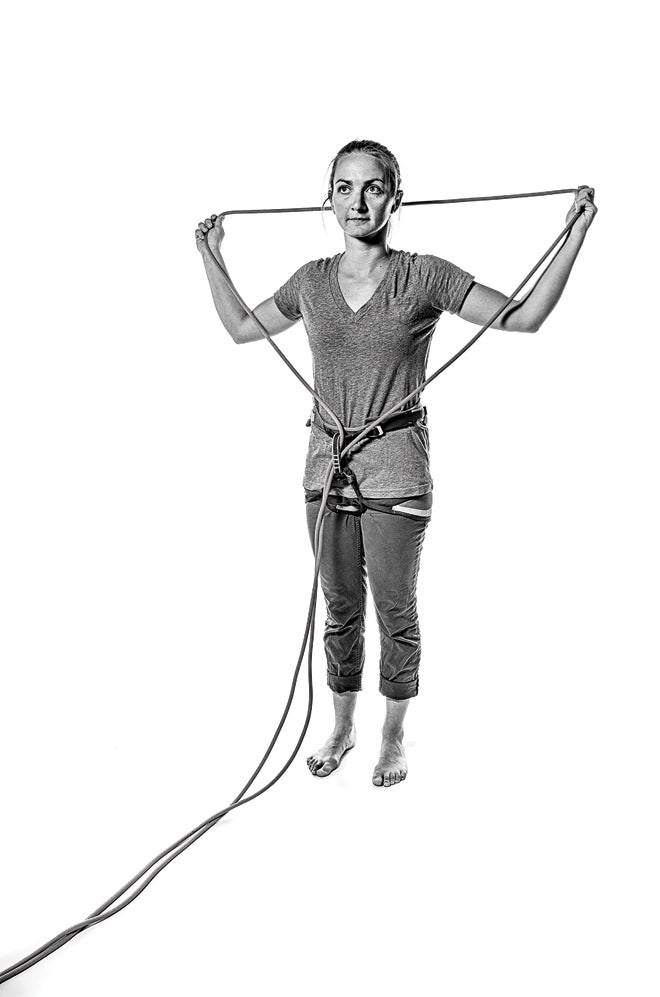 Step 3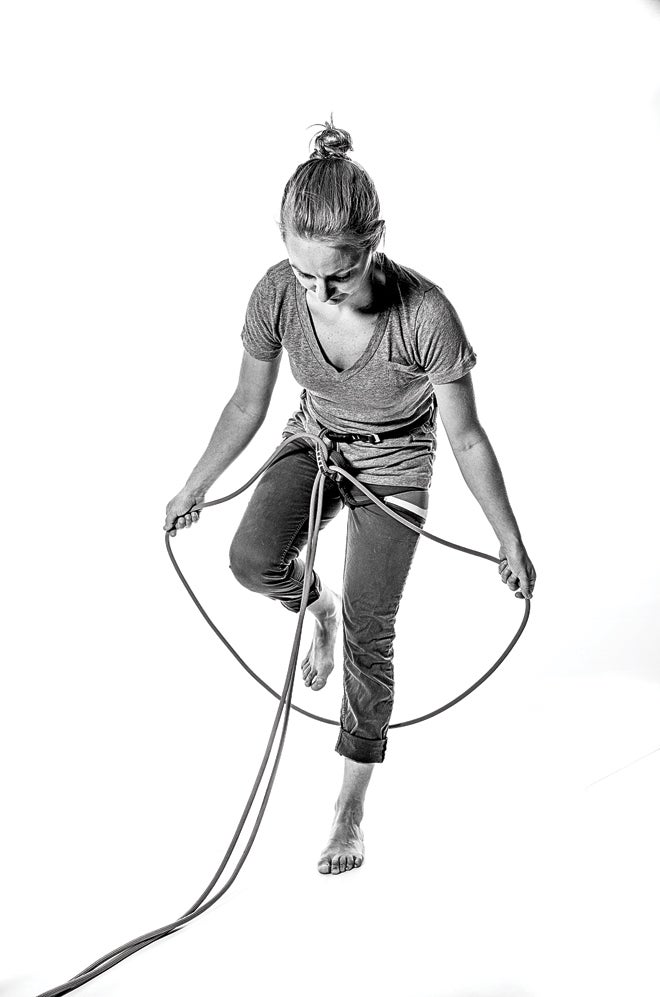 The Real World
Just like clove-hitching into a carabiner at an anchor, you can easily work a few feet of slack through the hitch in either direction to fine-tune your attachment point without ever disconnecting from the rope. In addition to tying into a rope for glacier travel, this is an excellent way to quickly attach yourself to a secondary point on the rope for shorter pitches when rock climbing. For example, if you had been belaying like normal up a long route, but now you want to keep less rope between you and your partner for a stretch of simul-climbing or a shorter pitch, simply stay tied into the end, throw a few coils around your neck, and girth-hitch yourself into the rope at the desired spot.
The only drawback I have found for this method is that you need a few feet of slack to connect and disconnect from the rope. When you initially create the girth-hitch around your belay loop, cinch up both sides of the rope to snug everything into place. Some benefits: It doesn't need extra carabiners, uses less rope in its final form, can never be unclipped from your harness like a butterfly, is adjustable without completely undoing it, and is easy to remember. For a quick and easy on/off rope connection that eliminates the need for a carabiner in the system, keep this skill in your bag of tricks.
Blake Herrington writes and climbs in Leavenworth, Washington, and has done more than 15 alpine first ascents in British Columbia, Canada, Alaska, Patagonia, Colorado, and his home range in the Cascades. Follow his adventures at blakeclimbs.blogspot.com.