This Simple Skincare Marinade Will Improve Your Climbing
Heading out the door? Read this article on the new Outside+ app available now on iOS devices for members! Download the app.
When your hands still won't soften up…
It's hard to get skincare right. The interminable winter this year in Colorado, with major snowstorms churning through well into April, has played hell on my mitts. The gym season has been extended, and when we do get to the rock it's often cold and windy. This—plus, of course, using chalk—plays hell on climber hands, especially if you already have slick, hard skin like I do.
I've noticed that despite putting into play my standard 5 quick fixes for beating cracked, glassy winter skin, I've still been suffering out at the cliffs—dry-firing or just feeling like I had to grab the holds twice as hard. Ugh!
Desperate for a solution, I turned to "Dr. Google."
The one skincare hack to rule them all…
There were lots of ideas on Google, but simpler is usually better—and I'm lazy—so I went with the most basic, easiest hack I could find using items I already had in my kitchen: exfoliating with olive oil and sugar.
Here's how:
1) Pour a half-teaspoon of olive oil into one cupped palm—do this over the sink, to contain the mess.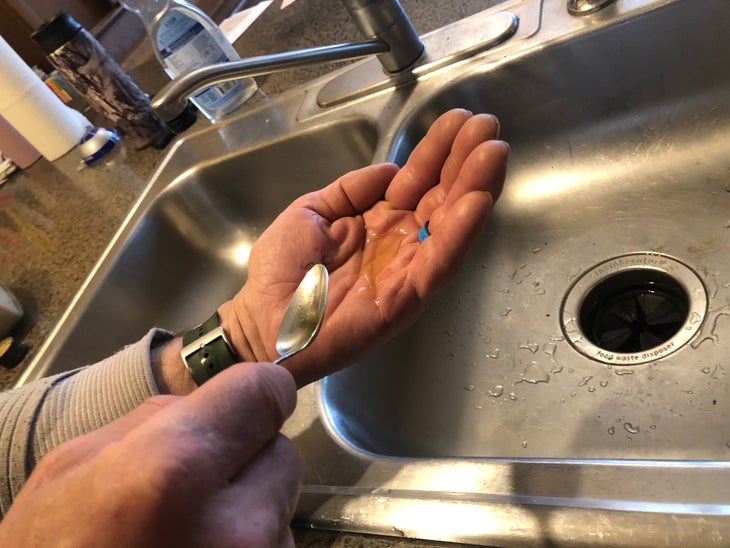 2) Pour a teaspoon of sugar into the same palm.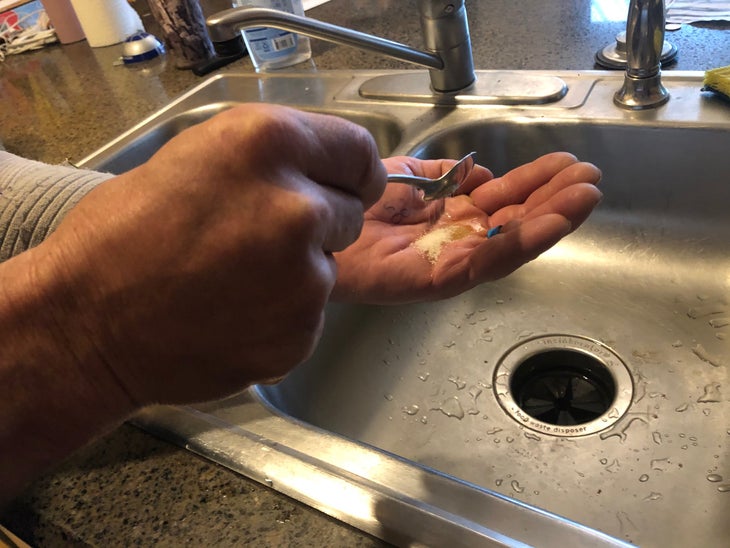 3) Mix the oil and sugar together to create a gritty paste.
4) Rub this paste all around and over your fingers and palms for a few minutes—again, over the sink to contain the mess.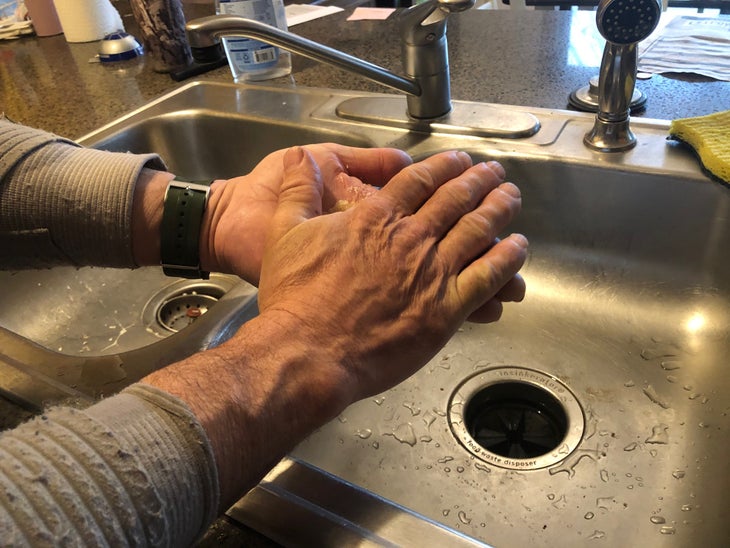 5) Wash and dry your hands, then go on about your day.
Skincare timing is everything…
Since, of course, you're putting olive oil on your hands, don't do this before a climbing day. In fact, I'd recommend doing it before a rest day so that the oil residue has been well absorbed or is off your skin when you next climb.
I have noticed results—my skin feels smoother and more supple right after exfoliating. And the few times I've been back on rock in between storms I have started sticking better to holds that were spitting me off before. My skin is still not perfect, but it's much better than it was even a week ago—just pinker and more pliant, and thus better able to deform to the rock. Bonus: If you like oil and sugar, you can lick the spoon for a "send-power" treat while you stand over the sink!