What Science Says: How Long You Should Rest Between Send Goes
We all seem to have some notion, likely passed on by a mentor or seen in a climbing video, of how long to rest between boulder problems or pitches, especially at max effort. But do these "tried and true" rules really hold up? And could we be resting smarter?
Heading out the door? Read this article on the new Outside+ app available now on iOS devices for members! Download the app.
With all the snow the Front Range of Colorado has seen this winter, I've been taking weekend getaways to an overhanging volcanic cliff in southern Colorado. It's been the only chance to grab warm, dry rock in months.
One weekend in late February, my friend Will and I were back at the cliff, where I had one last route, a 5.13d that involved a precision pocket-stab boulder problem directly into a power-endurance sprint. Move-for-move, it's the kind of route you might dog through and think, "OK, I have hope!" But that, when you try to link, becomes diabolical, especially as you pass the crux at bolt two and segue into the upper two-thirds, your arms and shoulders growing ever more wooden.
After trading beta with another climber, Mike, I gave the climb some redpoint burns. The crux pocket stab comes seven moves in; time after time, I climbed up, set up on a pair of underclings, gunned for the pocket…and missed. Eventually, I realized I had to first put my thumb on the right undercling to work my feet up, then take it off to give my body the proper angle of articulation on the deadpoint—I'm weak enough that such micro-beta matters. However, by the time I figured all this out, giving quick burn after quick burn after quick burn, I was semi-nuked. It was late in the day and we still had a four-hour drive home, but we'd also come all this way.
With the sun dropping, air cooling, the rock in the shade, and redpoint anxiety making me antsy, I took a final, two-minute rest, wiped my shoes clean, and pulled back on. I wasn't sure I'd waited long enough, but I didn't want to sit around anymore either. For the 35 years I've been climbing, I've held to the common knowledge that you "rest a few minutes between boulder problems" and "45 minutes between routes," but to be honest, I have no idea how sound these guidelines are. I just follow them, because that's what mentors told me decades ago. For this climb, I wasn't sure what was appropriate: a shorter span, since I was technically falling off at boulder-problem height? Or a longer span, since it was, after all, a seven-bolt sport climb and I'd given a linkage burn earlier that afternoon, and kept flinging myself at the boulder problem?
This time, I stuck the pocket from the ground. But, as I set up to clip bolt three, I quickly realized I was entering a death race. Elbows chicken-winging, tension dissolving, feet skittering, I moved into rapid-fire mode. I was in trouble, and I knew it. My resting strategy, based on years of half-remembered advice and unquestioned assumptions, was going to need further consideration.
Recovery: Aka Why We Need to Rest Between Burns
First, to understand how long to rest—and yes, it is situational—it's useful to understand why we need rest. Beyond merely just killing time or belaying our partner between burns, our rest period should be informed and intentional, a time of deliberate recovery.
Steve Bechtel, a longtime climber and climbing coach based in Lander, Wyoming, urges climbers to first zoom out and take a global view of recovery as a concept, "As recovery between seasons, in monthly cycles, between training days, between sessions or parts of sessions, between exercises, sets, and even reps," he wrote in an email. On one end of the spectrum, with longer recovery cycles like rest days or weeks, we rely more on overall aerobic fitness and healthy habits like sleep and nutrition to build ourselves back up. With short-term recovery, however, as between redpoint burns, we rely more on the muscles' stores of energy (ATP) and the recovery capacity of the central nervous system (CNS). The thing is, the two recovery timelines are not mutually exclusive.
First, let's take a closer look at short-term recovery to see how recovery between boulder problems or climbs works. "Consider the 'powered-down' feeling we get climbing powerful routes or boulders," says Bechtel. "You gave a good effort on a long boulder or power-endurance route, fell near the top, and came down to rest. You rested 30 minutes or so, 'felt' recovered—i.e., no pump, muscles feeling good—and then started up again. Almost immediately, you realized that you weren't recovered at all! No power and a terrible attempt. This is CNS fatigue or alactic (ATP) fatigue"—and it's exactly how I felt on that 5.13d. I thought I was rested enough, but in fact had not fully bounced back from my previous efforts.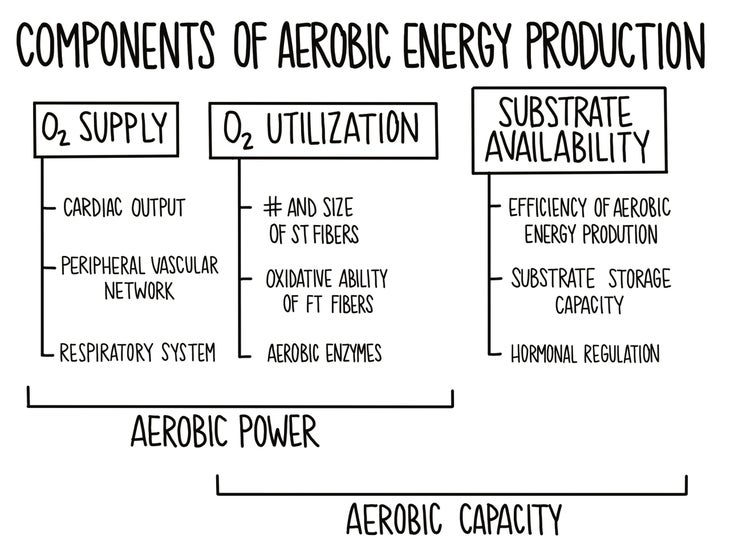 Continues Bechtel, "All systems involved in energy production require recovery from the aerobic pathways. And in order to understand recovery, it's important to understand the nature of endurance, which is truly the basis of all our recovery." We can improve endurance two ways:
More effective input (delivery of substrate: energy and oxygen)
More effective output (dealing with fatigue/waste products)
Bechtel notes that we often put our focus on a more effective output. But the true path to better endurance (and thus between-climb recovery) is to improve our ability to not get so tired in the first place. "If I am aerobically more fit, and I have a high work capacity, I tend to recover better between sets because the exercise is at a lower percentage of my maximum capacity," he says. In other words, the fitter you are overall, the more easily you will recover between climbs. Efficiency in movement plays a key role as well—the less you demand of your body on each burn, using effective sequencing and the easiest-possible beta, the less of a physical hit you'll need to recover from.
Bechtel gives the following real-world example, using himself and me (both in our early 50s) as an example of capacity: "Matt and Steve go climbing at Kalymnos. Both have been climbing a long time (training age) and have climbed many routes harder than, say, 5.12c (high performance limit). They also routinely climb 8 to 10 pitches in a climbing day (high capacity). They settle in next to a couple of super-crusher 20-year-old boulderers who don't climb routes a lot, but can do V12. The four of them take turns going down the crag sending all the 7a and 7a+ routes. Matt and Steve, although, old and relatively weaker, even if they are not super fit, will throttle the youths. Why? Because over time they have developed capacity."
On the flip side, the longer you "work" on the rock—trying a 30-move power-endurance route like that 5.13d versus, say, a six-move MoonBoard problem—the more waste products you create and thus need to flush out. And the more intense that work is, the longer your CNS takes to recover (think of that shaky feeling you get after trying limit moves on a bouldering board). Recovery thus becomes a balancing act between how fit you are and how much—and precisely what—you've asked of your body relative to that fitness.
So How Long Do I Need to Rest, Really?
"The duration between burns on routes is really dependent on the individual's aerobic fitness, refueling, ability to stay warm, the relative difficulty of the climbing compared to their limit, and training capacity," says Bechtel. Juliet Hammer, a top boulderer and climbing coach based in Tennessee, echoes this, adding that the goal of rest is to replenish the energy stores we have depleted during a burn. "Depending on how long you're on the wall, more and more stores are depleted, and more rest is required to replenish them," she wrote in an email.
Given all this, and the infinite variety of climbs and climbing experiences out there, how do we figure out how long to rest between burns? Here are some basic rules. (Note that in these scenarios, "work" equals the amount of time spent on the wall—not how high you climbed or which bolt you clipped.)
Boulder Problems:
Moderate and sub-limit problems: Bechtel urges a work:rest ratio that starts somewhere around 1:8, increasing from there with the problem's difficulty. So, if you tried a problem for 10 seconds, you'd rest 80 seconds between burns.
Limit problems: For max-level, explosive boulder problems, with their highly intense system loads, you might be closer to a work:rest ratio of 1:20. So, for a limit problem you spent 5 seconds trying, you'd rest for 100. (You might also apply Dave MacLeod's rule of 1 minute of rest per move.)
 Power-Endurance (long boulders or short routes):
For long boulder problems, link-ups, traverses, etc., and for short, bouldery sport climbs, Bechtel recommends a work:rest ratio of 1:6 to 1:8—these efforts create fairly intense system loads, anaerobic waste, and CNS fatigue that need to be addressed. So, a pumpy traverse that you spent five minutes trying before failure would require 30-plus minutes of rest before your next attempt.
Endurance (longer climbs):
For routes—efforts typically lasting 5 to 10 minutes and beyond (long pitches with lots of rests can take up to an hour to send)—Bechtel recommends a ratio of 1:4. These efforts, he says, are mostly aerobic in nature, and the CNS load is less, thus the relatively shorter recovery time compared, say, to limit bouldering. So, for a redpoint burn that takes 11 minutes, you'd have the classic rest period of 45 minutes.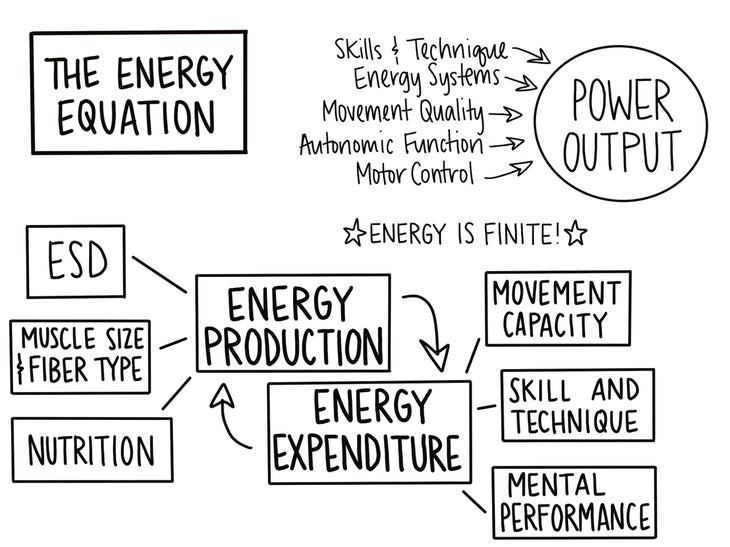 Some Real-World Examples
Out at the rock, myriad other factors will affect how long we rest: fluctuating conditions, time constraints, how long we belay a partner between burns, and so on. The formulas above are helpful, sure, but are merely guidelines to help us make a strategy; we need to also consider how we feel and other real-world factors. Overall, the goal when leaving the ground should be to feel warm, limber, recovered (i.e., not pumped), and fired up to try your hardest. How you get there will not always follow the same path. Here, a few case studies:
Delaney Miller, a former competition climber who is a digital editor at Climbing, says that she sent her first 5.14 on a humid, overcast day in 30-degree weather after almost no rest—what might be called less-than-ideal conditions. "It was cold as shit, but I made it happen by warming up on the beginning of the route, lowering to the ground, and then immediately getting back on," she says. "It was too cold to do it without the suicide lap (I tried!), as it allowed me to get through the bottom crux before my fingers numbed out." In this case, she had almost no rest after a brief foray onto the climb, but the tradeoff in having warm hands was worth the extra fatigue.
The pro climber Carlo Traversi says that, for routes, he tries to get lightly pumped and then wait just long enough for that pump to dissipate—and then gives a redpoint burn right away. For the third ascent of Flex Luthor (5.15b) last autumn, Traversi would go more than halfway up the neighboring 5.14d Kryptonite until he was fairly pumped, then would lower, pull the rope, and jump right on Flex. "Due to the bouldery nature of Kryptonite and the decent resting positions, this was a great way to get my body warm and also feel ready to try at max effort," he says. As a rule, he says, "I probably rest 5 to 10 minutes between tries on a boulder and anywhere from 10 to 30 minutes for a route. Overall, I probably rest less than most people—however, this approach is reflected in my training. Always trying to do more with less time."
Bobbi Bensman, a longtime hardwoman who has climbed 5.14 and V10, is fairly strict with her timing. "I fell at the very end of Super Tuscan"—a sustained 35-meter 5.13b in the Flatirons, Colorado—"and I was pumped out of my box and needed one solid hour to rest," she says. "Then I belayed my partner. Even if he came down before that one-hour time frame, I would wait until my alarm went off on my Smart Phone."
Hammer has a natural tendency to take shorter rests, as she—like me—gets cold quickly. "The advantage for me is for sure having my fingers still feel warm even if I'm a little more fatigued in the rest of my body," she says. That said, there have been times when circumstances forced her to rest longer than she typically would have, and she saw good results. "The other day I had given up on trying a boulder and was just hanging out watching my friend on it. But after 30 minutes, I got psyched to try it again and had my best go of the day," she says. "Normally I only rest 10 to 15 minutes, but the additional rest ended up being really helpful."
Is it Possible to Take "Too Short" of a Rest?
Across the board, everyone I spoke to agreed that it is plenty possible to not wait long enough, paying the price with reduced power and increased fatigue on route. But that this was almost always a deliberate, strategic decision, usually having to do with not wanting to get too cold between burns.
Says Heather Weidner, a longtime climber in Boulder, Colorado, who has climbed 5.14 sport and trad, "Certainly on a frigid day, taking 'too short' of a rest can be beneficial in order to feel my fingers and not have that 'tin-woman' feeling of stiffness all over and tightness/flash pump feeling in the forearms from the cold." But she adds that, in general, this tactic does not usually cultivate her best performance, as she might not be fully de-pumped or ready again mentally to do battle.
Heather Weidner's husband, Chris Weidner, himself a longtime, accomplished climber, also urges us to consider rest through a psychological lens, and examine how anxiety or impatience might factor in. "I suspect that for many, possibly most, sport climbers and boulderers, their patience is a more limiting factor than their pump," he wrote in an email. "For some reason, climbers tend to struggle with resting long enough, at least from what I've observed. If resting more than 45 minutes, despite a debilitating pump, is going to increase one's anxiety and heart rate before an important burn, then it may be wiser for that person to go again, even if resting twice that long or more would have been more beneficial physically."
"Listen to your body, yes. But even more important, listen to your mind," he says. In other words, if that extra half hour of sitting around is going to increase your redpoint anxiety to the point that it's more deleterious to your performance than reduced recovery would be, then maybe you should pull back on "too soon."
I certainly suffer from this issue: Chronic nervous-system damage makes me more susceptible to redpoint anxiety than I used to be, and so sometimes I'll just give rapid-fire efforts in order to "get it over with," even when I not fully recovered. Sometimes it works, but often it doesn't, and a more measured approach—falling practice early in the day to get away from fear and results-based thinking, meditation between burns, cultivating a "whatever happens, happens" mindset—coupled with longer rest would likely be more useful. Says Miller, "Sometimes resting for a long time can make me nervous or antsy. If that's the case, I'll take a minute to close my eyes and visualize my beta."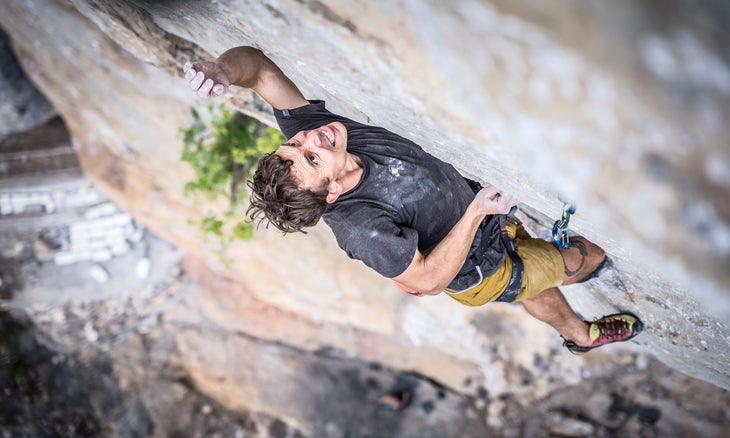 Is it Possible to Take "Too Long" of a Rest?
The consensus was that there was no such thing as "too long of a rest"—as long as you retain your warmup or take the time to warm back up properly. Think of a day when you did a double session either on your project (morning and evening) or at the gym. What was that hiatus between sessions if not an "overly long" rest—and what did you do to reprime the pump for round two?
Jonathan Siegrist, a professional climber with too many 5.15s and 5.14s on his résumé to list here, is big a fan of the long rest, especially when giving burns on enduro pitches, like the 80-meter Jumbo Love (5.15b), which he got the third ascent of in 2018. "I have sent several times after having a two-plus-hour rest!" says Siegrist. "I think you need to have a little hangboard session or something in the middle, but this can be an awesome tactic especially if you can only give two good tries in a day"—as with a rope-stretching monster like Jumbo Love.
Chris Weidner, for routes, says that if he falls off right away (within the first 30 seconds), he'll rest 5 to 10 minutes before his next burn; if he climbs long enough to get slightly pumped and fall off on a hard move or while making a mistake, he gives himself 15 to 30 minutes. "For a full-on deep-ass pump, like falling off the top crux of Zulu (or off a 5.11 Indian Creek layback…), I'll need at least 60 minutes, but two hours is even better," he says. Weidner is also for sure all about the long rest.
Interestingly, though, at Rifle, Weidner has sometimes found himself resting even longer, up to three hours, once you factor in belaying your partner, eating, going to the bathroom, "returning to my project, waiting for the person climbing on it presently to lower ('And please brush the holds!' I'll yell), putting my pads on, spraying thighs, duct tape, shoes on, Rhino Spit sprayed, chalking the hands with a thin layer just so…" However, once he's on the rock again, he's usually thankful for the extra-long rest. "I don't think I've ever in my life rested 'too long' between mega-pump burns," says Weidner. Having climbed with Weidner for years, I can attest to this—he usually needs more rest than me, but also does a better job of staying ready-to-fire and warming back up.
This is all due to strategy—Weidner knows that it's key to keep your body warm and supple, especially on the cold days that equal good conditions. Here are a few helpful tactics from him and other climbers I spoke to:
Layer up so that you're "overly warm" between burns—while hanging out at the boulders, or belaying—and even sweating a little, to keep your big muscle groups activated. On cold days, this means up to two or three bottom layers (long johns, pants, puffy pants) and up to five or six top layers, plus gloves and a hat.
Bring a portable heater: Hammer has been using a Mr. Heater Buddy lately out at the boulders to stay warm, and be able to take longer rests, on cold days.
Use a chemical body warmer (those big versions of hand warmers): Heather Weidner will put one on her chest underneath her base layers and down puffy to keep her core warm.
Use a portable USB rechargeable warmer: "I keep one in the pocket of my down jacket and will grip it with my hands intermittently while resting to keep them from freezing," says Heather Weidner.
And finally, as you're ramping up to climb again, get the blood moving with a few minutes of of light activity: Finger pulls on a hangboard, jumping jacks, arm swings, highsteps in place, a short jog along the base of the cliff, etc. "I try to find some silly traversing along the cliff, or even just grope the wall and pull on some funky holds," says Siegrist. "Ideally this and mixing in a little bit of simple and quick hangboarding can keep me pretty dang warm for hours."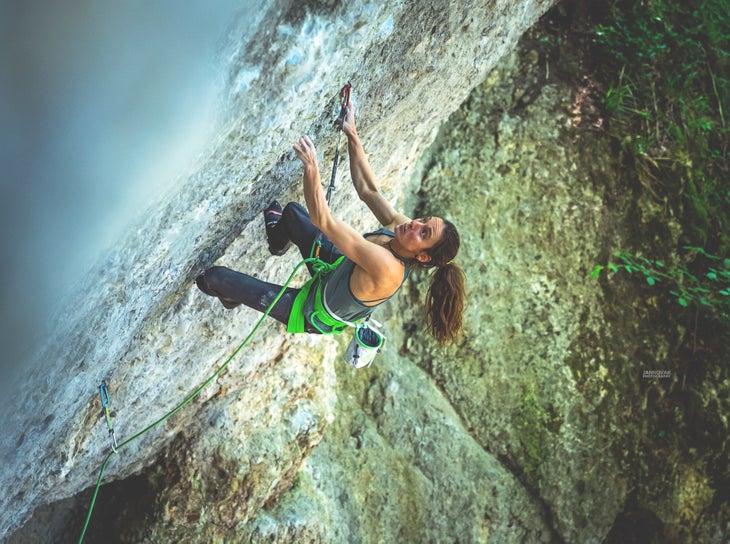 Find Your Sweet Spot
As we've seen, recovery time is very variable and individual—you have to find what works for you in each situation, which is accomplished mostly through trial-and-error. "I encourage folks to practice projecting in the gym to help narrow down on their ideal rest times and become familiar with the feeling of being recovered, as well as understanding the feeling of when is too soon to get back on," says Hammer. The more you play with recovery, the more intuitive it will become. Soon, how long to spend resting will become second nature.
And if all this feels overly complicated, you can also boil rest down to its barest essence: When both body and mind are ready to do battle again, it's time to climb. "I'll check in with my body and ask myself, 'Am I still pumped?' If so, rest longer," says Heather Weidner. "Then I check in with my mind: 'Am I ready to fight?' I think it's important to have a little rest-and-digest time in between burns as a kind of reward for the effort. It's then easier to mentally stay focused for the fight."
So how long, really, should I have rested that day in southern Colorado? I was mentally fired up (though not, perhaps, in the best way—it was more of a "Get it over with" mindset than a "Let's go see what happens") but certainly not physically: My shoulders and forearms still felt tight, and I knew it, and didn't want to admit it, but I pulled on anyway. In retrospect, a better approach would have been to untie, take my climbing shoes off, chill for 15 minutes or so, then warm back up with some jumping jacks, shoe up, pull on, and give an effort. If my fingers had gotten cold in the interim, I could have done the first four or five moves, lowered off, rewarmed them, then headed back up straight away. There were solutions, other than just being impatient.
In the end, it didn't matter. I made it up the climb. But it was barely, and the devastating pump has stayed with me for days—I had to stop on 5.11 ground going to the anchor and shake out repeatedly, so I wouldn't bobble the exit. In fact, the deep, almost-toxic pump is still lodged in my arms a week later. I can feel it as I type and certainly in the gym, where my climbing has been less than inspired the past few sessions. So clearly, by not resting enough, I did some damage to my forearms that day. And clearly, I still have a lot to learn.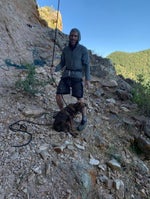 Matt Samet is the editor of Climbing.