Why Climbers Should Journal
Expressive writing may lead to faster recovery from injuries. It helps you organize your thoughts, de-stress, and stay motivated.
Get full access to Outside Learn, our online education hub featuring in-depth fitness, nutrition, and adventure courses and more than 2,000 instructional videos when you sign up for Outside+ Sign up for Outside+ today.
It may seem like a frivolous or self-indulgent activity, but journaling can make you a better climber. Really, it can. Scribbling thoughts on a page can relieve stress and help you stay better organized, which can lead to harder sends, and perhaps faster recovery. While the stressors of covid continue, now is an excellent time to start: pick up a pen, buy a cheap notebook, and reap the benefits.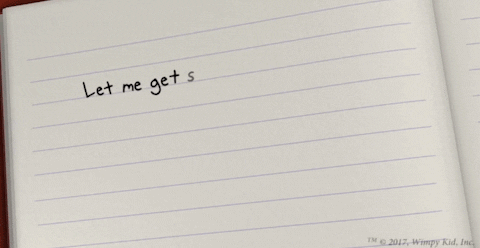 The perks of writing have long been touted by psychologists and health experts. Expressive writing in particular, which is the type of writing often akin to journaling and involves meaningful reflection, is especially curative. A 2005 study conducted on participants who wrote about emotional or stressful events for 15-20 minutes three to five times over the course of a four month period had "significantly better physical and psychological outcomes compared with those who wrote about neutral topics." More specifically, their blood pressure lowered, they had better liver functionality, were less likely to get sick and were, on the whole, less affected by stressful events.
Before anyone starts in, journaling is not a mystical bean that will open your eyes to a whole new sublime world in the clouds. No one is saying that. But stress and inflammation are the roots of all disease, and journaling reduces both.
In fact, one 2013 study suggested that expressive writing may lead to faster recovery from injuries. 49 subjects aged 64 to 97 wrote either about upsetting or daily activities for 20 minutes, three days in a row, following a medically necessary biopsy. 11 days after the initial three days of writing, 76 percent of the group that wrote about upsetting events had fully healed, as compared with 42 percent of the group that wrote about daily activities.
Sound too good to be true? Perhaps, but James W. Pennebaker, a social psychologist at the University of Texas at Austin, explained to the New York Times that it's not as simple as it sounds. "It's a whole cascade of things that occur," he said. Pennebaker, who is widely considered a leading expert on writing therapy, has authored or edited 12 books and over 300 articles on the subject. His findings show that writing helps us label emotions and organize our thoughts. That, in turns, frees our brain from having to suss everything out in our sleep, resulting in better, more functional sleeping and waking lives.
While science shows that purposeful writing in it of itself is good for us, writing also encourages us to actually do stuff to accomplish our goals or be more proactive about the things that bring us down. Consider Julia Cameron, author of The Artist's Way, pointed statement: "It is very difficult to complain about a situation morning after morning, month after month, without being moved to constructive action."
How to Start
So what is expressive writing in the context of climbers? To get the most out of their pens and papers, climbers should acquire two journals, each for different types of expressive writing exercises. The first journal will involve your goals, and should be training plan for achieving those goals. It should also include how you slept, what you ate and how you felt throughout the day. Emotional buzzwords, like "excited," "tired," "energized" or "sad," and an explanation for those feelings, should also be there. This type of journaling will help you keep your goals at the forefront of your mind and keep track of your progress. It will give you a record of your development both as climber and as person and will account for your day-to-day activities. Spend 10 minutes per day on this journal. Note that is journal is not limited to climbers looking to send the gnar; it can also serve as a more general "goal" journal.
The second journal will be for emotionally charged thoughts or events. While the training journal should be updated daily, this second journal does not necessarily need to be so well maintained. Don't go overboard brooding over your life! Instead, write when you need to. If something comes up, Dr. Pennebaker's advice was to write about it for 15 to 20 minutes daily over the course of three to four days. If that doesn't help, then put the pen down and try taking a walk or seeing a therapist—with some things, writing can only help so much.
The time of day you journal doesn't so much matter, as long as it's a time when you can be fully focused on the task. For those that struggle to make journaling a habit, it may help to incorporate the exercise with another daily habit, such as when you are drinking your morning coffee.
On the medium, choose a journal that expresses you and makes sense with your budget. Basic, spiral notebooks work great, but you can elevate your journaling practice with inspirational calendars that include spaces for each day and prompts—there's tons and tons of options out there.
And despite the poetic, classical connotations of writing by hand, journalling does not actually have to be done with a pen and paper. Typing may be easier or more convenient for some people, and that's O.K. Studies do tend to show that writing by hand is more stimulating, plus it makes you slow down more, which can help you better process emotions. But ultimately people should experiment with what works best for them.
A few days ago, while reading the musings of Stephen Reid in A Crowbar in the Buddhist Garden, I came across this meditation regarding writing: "I know if I leave one memory unscraped, one regret unacknowledged, then it will simply stay as if it were a recurring stuck dream that goes on delivering its inescapable blows. "
Reid's take on journaling was a bit extreme, and understandably so, given that he was in prison at the time of writing. With so many of us currently struggling to return to "normal" life,  however, it might not be a bad idea to stare at a page and see what's been bottled up—and what needs to come out. No one has to read the journal entries, not even the author, but the very act of substantiating events and feelings in our lives can make all the difference.