Watch Jonathan Siegrist Cruise Rifle's Hardest Route
Watching Siegrist climb, it's pretty clear why he thinks most climbers do "too much training and not enough practice."
Heading out the door? Read this article on the new Outside+ app available now on iOS devices for members! Download the app.
Jonathan Siegrist has had a dang fine 2022. In February, he FA'd a 5.15a, a 5.14c/d, and a new 5.14b near his home in Las Vegas. In March and April he had the best climbing trip of his life in Spain, sending three 5.15a's, two 5.14d's, and multiple easier 5.14s. Back in the Vegas area in mid-May, he finished off Event Horizon, which is at least 5.15b and may be the hardest route in the country. And this summer he made the second ascent of Joe Kinder's Kinder Cakes, which at 5.15a is the hardest route in Rifle.
Now Mellow has dropped a video of this latest send—and it's a masterclass in efficiency and precision. 
What's his secret? 
In an interview earlier this year, he told me that most climbers do "too much training and not enough practice."
Check out the interview below. 
Jonathan Siegrist's training advice
Climbing: Let's talk about training. You have a lot of natural talent, but you've also put in the work over the last decade to really take it to a world-class level. What does your training look like?
Siegrist: I'm incredibly grateful for the position that I'm in. When most people start their journey with training, they have very little to go on. At this point I have about eight years of systematic training experience, and I've had awesome people in my corner—trainers like Steve Bechtel and the Anderson brothers, PTs like Jared Vagy, an awesome massage therapist named Pat Teves—and they all critique my strengths, my weaknesses, my imbalances, and show me places where I can improve.
But in the last year or two I've tried to simplify my training. In the past I did a lot more hangboarding and weightlifting. Now I think I do quite a bit more rock climbing as training, which has worked well for me. I think it's easier on my body.
Climbing: What does that simplified training look like?
Siegrist: I have a spray wall, just a little simple board in my garage, and I use that a lot. I love the MoonBoard and the Tension Board, but I like the freedom to move holds and set problems on my own wall. Let's say I plan on trying a pocket project in the future, I might research the type of pocket moves (are they long pulls or shorter moves on bad pockets?) and then try to mimic those types of movement on my own wall. I've been obsessed, honestly, with using my home wall as a resource for training.
Climbing: Do you keep a training diary?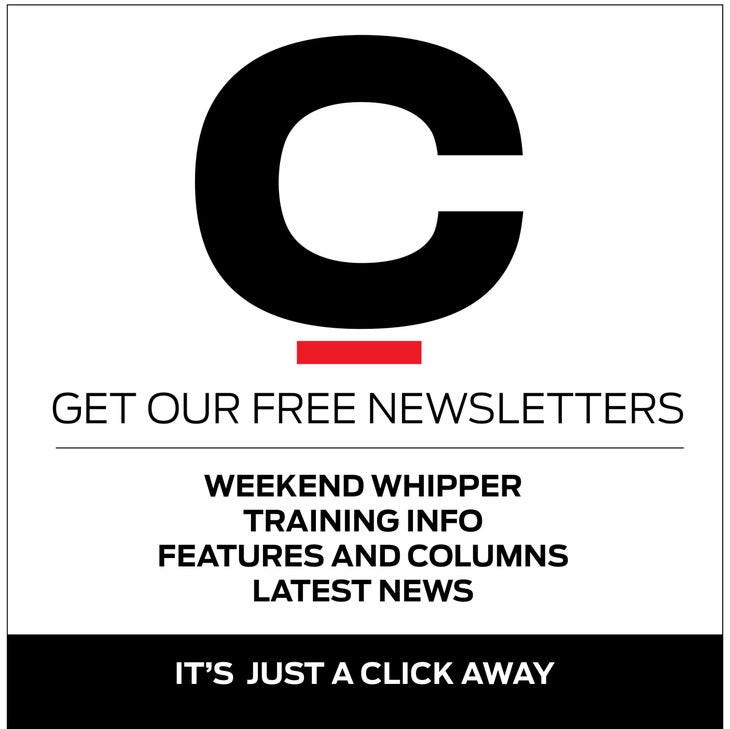 Siegrist: I do, yeah. I take really detailed notes about my training, and this has been a source of a ton of confidence for me. I can look at the preparation I did in 2015, before I did Papichulo and Power Inverter, two 5.15a's in Spain, and I can see what I was doing in terms of hang, weights, and timing that led to success on that trip. This is exactly what I meant when I said I feel so grateful for these eight years of trial and error—I have these resources.
But I can't say enough about that concept of trial and error. I try something out and give it enough time for it to potentially work. If it seems like it worked, then I continue with it. If it doesn't seem to work well for me, I try something else. And after eight years, I've tried a lot of things. I can look at a project in the future and I can try and tune my approach based on my past experiences.
The magic of climbing in my mind is that there are so many different paths to the same result. One climber could never imagine doing a one-arm pull-up, but the other one can do a one-arm on a 10mm edge. One person has incredible flexibility while the other can't touch their toes but has incredible mental fortitude. There are so many components that equate to sending hard. And that makes it pretty fun; you can have deficits in a lot of different areas and still do great things. It's not mandatory that everyone choose the exact same way to get better.
Climbing: That reminds me: I once knew a guy—I actually wrote an article about him—who could do like 14 one arm pull-ups and dead hang one handed off a 10mm edge, but he bouldered V8. It was because he didn't practice climbing. He just trained.
Siegrist: A catchphrase I've used a lot with my friends over the last couple of years, is that there's "too much training and not enough practice." I see it so often. There's an allure to doing all these rad circus tricks; it's cool, and it's fun, and it does make you feel heroic when you can do a one-arm or hang a small edge or do the crazy jump on the moon board. But the reality, at least for me, is that my ultimate goal is not to do those tricks; my goal is to send. Football players don't just push around weights in the weight room; they actually practice on the field, they run drills and they scrimmage. And I think it should be the same for climbers. I think we've forgotten that in order to be good at climbing, you have to climb.
Climbing: You've said that you consider yourself quite weak compared to a lot of the other top climbers out there. Could you speak to that?
Siegrist: I think what I mean by that comment is that I see overqualified climbers all the time. Or at least that's the terminology that I would use. There are so many younger climbers who're just so crazy strong on paper but have a harder time putting that talent to use on rock for some reason. Ethan Pringle and I joke about this all the time. We look at the kids, and we're like, "Dude, if I could be as strong as that kid, I would send everything in the world!" I'm not actually sure how much stronger I can get, maybe not much at all! But I still feel like I might be able to send harder and Ethan feels similarly. And I think the reason we say that is because we might have something critical for sending that is as valuable as the raw strength but just different.
Climbing: Any idea what that thing is?
Siegrist: I suspect that it's the ambition to be outside, to try hard repeatedly, and to just put in time on rock. That's the one thing that I don't really see people doing as much these days. I know tons of 20-something-year-old kids who you've never heard of who would just blow me out of the water in the training room but then, for whatever reason, we get on real rock and they can't make it happen in the way I would assume they could based on how crazy strong they are. I think the answer is time on rock. So many people climb two or three or four nights a week in a gym, and they have incredible training tools, and over time that's enough to get you pretty damn strong. But I guess after all that's mostly making you a better gym climber. There's still a lot of knowledge and skill required to transfer all that into actual outdoor sending. It's not to say that these climbers aren't capable. They absolutely are. But I think it's important for people to remember that guys like Adam Ondra or Stefano Ghisolfi are crazy strong—they can do any of the party tricks and every MoonBoard problem—but they're also spending heaps of time on rock every year.