Cracks and Comedy: Craggin Classic Moab
Climbers had an unforgettable Halloween in the desert this weekend
The American Alpine Club's party in the desert kicked off with a bang this weekend. Starting off Friday night, climbers were greeted by a presentation from Leave No Trace on how to treat the fragile desert environment, followed by stand up comedy from climber Mike Largent. It was clear this would be an unforgettable weekend for the participants who came from all over to experience Halloween at this iconic destination.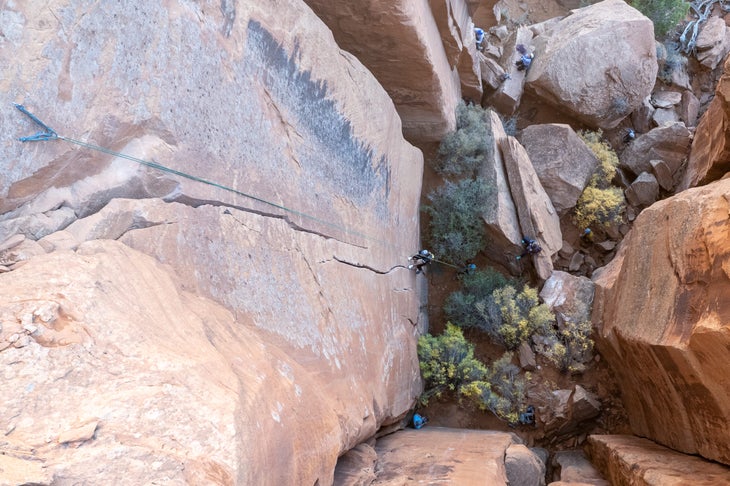 Clinic opportunities made the most of the amazing crack climbing available in the area. Rob Pizem led Crack Climbing 101 at Maverick Buttress overlooking Long Canyon and Potash Road. Rob taught his students the importance of placing directional cams (to ensure they're not pulled out of the crack by their belayer) and let them test themselves on iconic climbs like Tequila Sunrise (5.10+). Nearby, Gisely Ferraz taught Intro to Offwidth and Chris Schulte left the ropes at home to teach Desert Bouldering. The sun beat down hot on these committed climbers, so by the end of the day, everyone was ready to head back to camp for a cold beverage and to put on their costumes.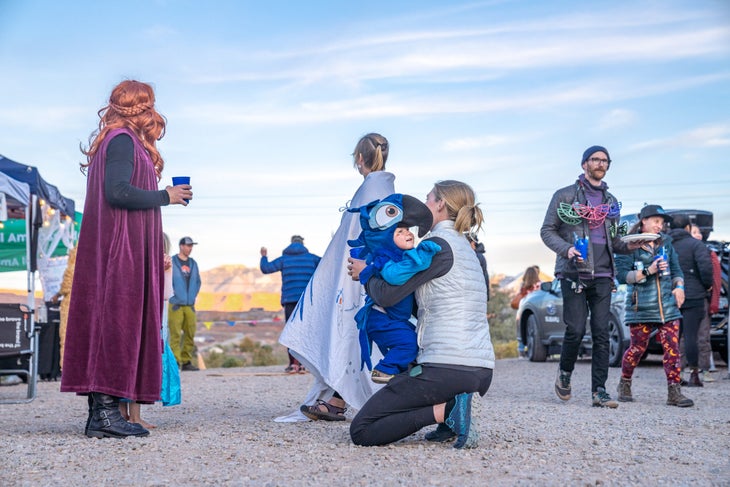 Dinosaurs, cowboys and monsters picked up free mixed drinks from TINCUP Whiskey and competed in games to win prizes from other vendors. One Mile Wide by Theater of the Wild lit up the stage with their comedy stylings, followed by the new film Girls Gone Wide by Kaya Lindsay. The main event, however, was the costume contest which had the crowd in stitches as creative contestants strutted their way across the stage showing off their looks. The evening ended with a silent disco, allowing the fun to continue while extra tired climbers were able to go to sleep undisturbed.
Sunday morning climbers who didn't need to rush home welcomed the day with a sun salutation yoga class and joined Friends of Indian Creek for trail maintenance.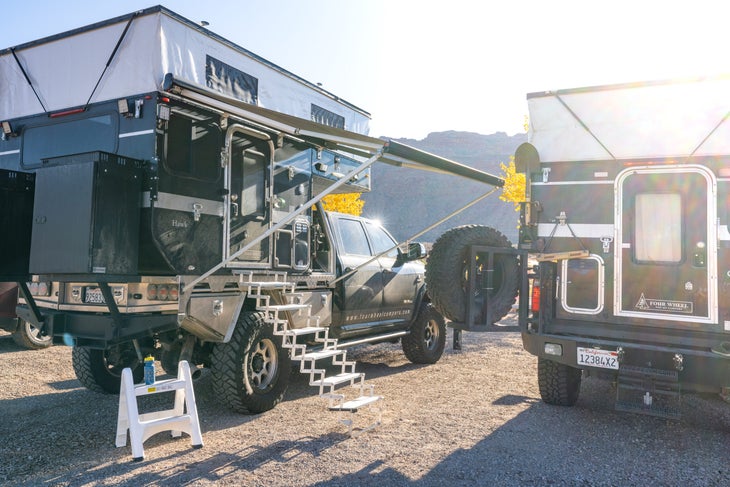 The AAC Craggin' Classic series will be continuing at iconic climbing locations through the fall, followed by Climber/Photographer Levi and AAC Staffer Heidi in Four Wheel Campers. Next Stop: Bishop