Meet the Next Gen Olympic Hopefuls Gunning for Paris 2024
Team USA's deep roster of talent portends well for future Games. These up-and-comers would well dominate.
Photo: Jess Talley / Louder Than 11
Heading out the door? Read this article on the new Outside+ app available now on iOS devices for members! Download the app.
This article was published in the summer edition of Gym Climber, available for free at your local climbing gym.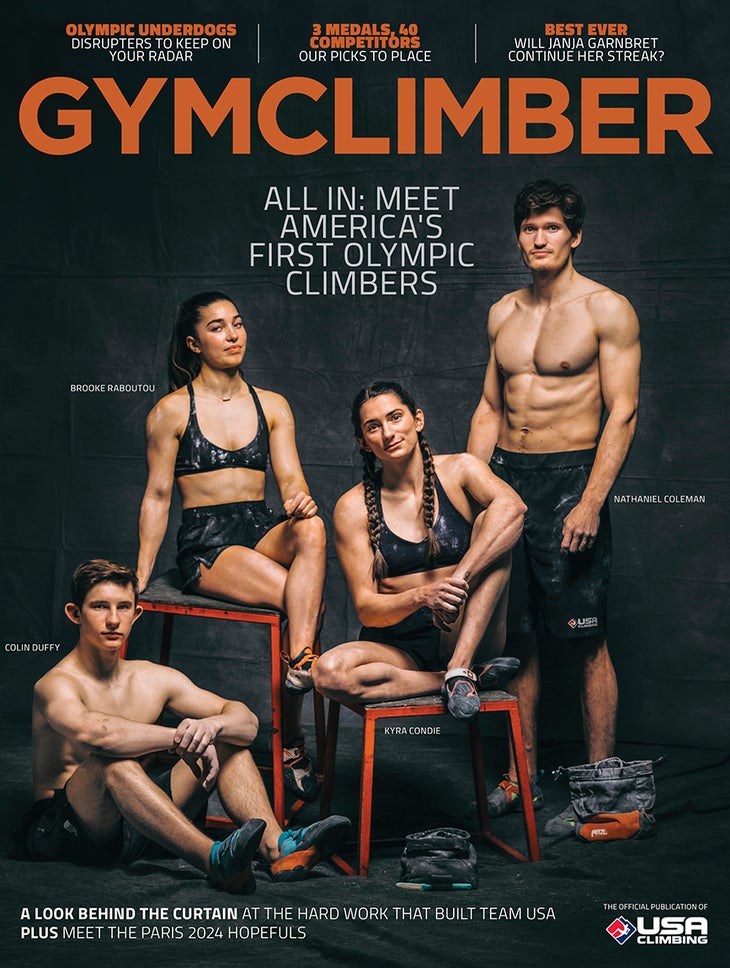 "Don't move to Boulder. You'll be eaten alive."
That's what a friend told me when I was 18—a hungry, budding comp climber. I think he may have been right (no offense to Boulderites). The buzzsaw of the elites would very likely have turned me inside out, not due to the city, but my own insecurities, of course.
I think if I were 18 again now, Boulder, home to Team ABC (where Olympic-qualified athletes Colin Duffy and Brooke Raboutou train), might still not have lured me. As for SLC, Kyra Condie and Nathaniel Coleman—the other two Olympic qualified athletes—and almost all the top up-and-comers have moved to be there. Even those who haven't made the move have at least made a visit to train at the TC and be in the scene that fosters the try-hard and a comp-specific training regimen. Yes, of course, future competitors are going to come from coaches and gyms all over the country, but the new place is undoubtedly Salt Lake City.
Natalia Grossman is the obvious "up-and-comer," hot off two World Cup bouldering wins in Salt Lake City, although the young phenom has been crushing for years now. Grossman won the 2019 National Cup circuit and was the National Bouldering Champion in 2020 as well as 2021. In the first 2021 Bouldering World Cup, in Meiringen, Switzerland, Grossman placed third, beating out household names like Akiyo Noguchi and Miho Nonaka. The 19-year-old, who moved from Boulder to Salt Lake City after the pandemic allowed her to finish up school online, will certainly be a top contender for Paris 2024.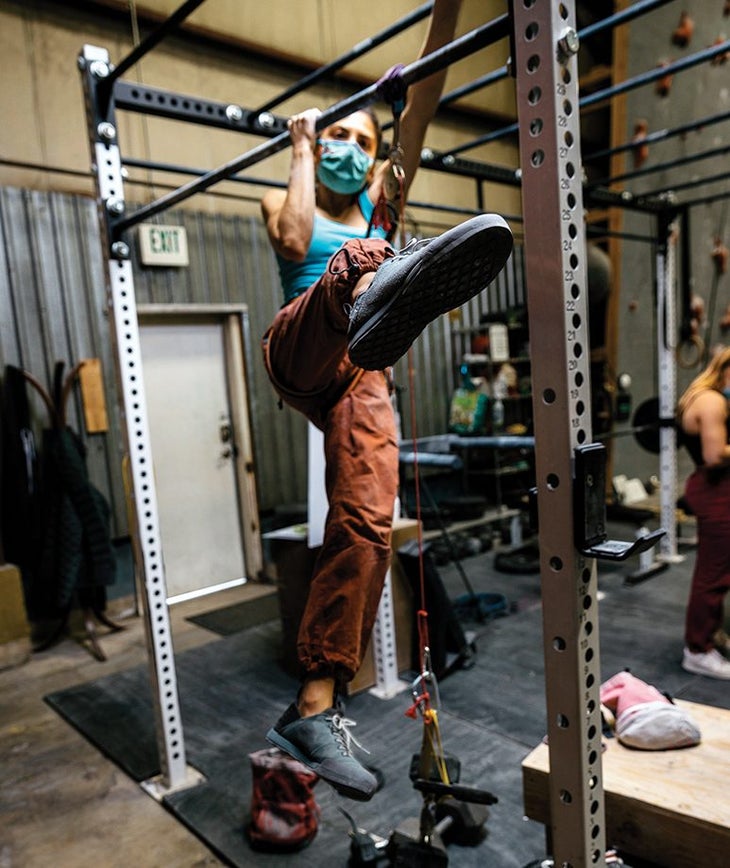 Other transplants have formed a "girls' house," as it was referred to. Cloe Coscoy, Sienna Kopf, Quinn Mason and Thea Wulff: all 18 or 19, all strong, badass climbers. Coscoy was the 2019 Youth Pan American Bouldering Champion. Kopf is a true all-arounder, having competed on the US team on the World Cup circuit for all three disciplines in 2019. Mason is a five-time youth USA team member, and Wulff recently qualified for the 2021 Salt Lake City Bouldering World Cups. Watching these four ladies, it's clear they're all best friends. They arrive, do their exercises, joke, laugh and leave together. Their camaraderie juxtaposed with casual one-arm workouts: an authentic display of femininity at its finest.Same for Sean Bailey, 24. Bailey nearly qualified for the Olympics in 2019, after placing ninth in the Toulouse Olympic Qualifier—one spot behind Coleman, one spot out of the invitational bracket. Bailey took the ensuing year to truly make a name for himself outside, putting down two V16s, Box Therapy, in Rocky Mountain National Park, Colorado, and Grand Illusion, in Little Cottonwood Canyon, Utah, last November. Originally from Shoreline, Washington, Bailey has joined the Salt Lake City movement.
And maybe you've already read about it in Vogue, but there's another girls' house, with Condie and Allison Vest. Even if you didn't know they were living together, it doesn't take a genius to guess their level of friendship. The two are always hanging around each, training together and posting videos featuring one another.
Other counterparts are Ben Hanna and John Brosler, although they're not sharing the same house. Hanna, 22 and originally from Santa Fe, New Mexico, dominated the 2019 National Cup series. This year, he nabbed a spot on the U.S. Bouldering team. Brosler, 24, is a six-time Speed National Champion, a National Speed record holder, and was the 2018 Pan-American Speed Champion.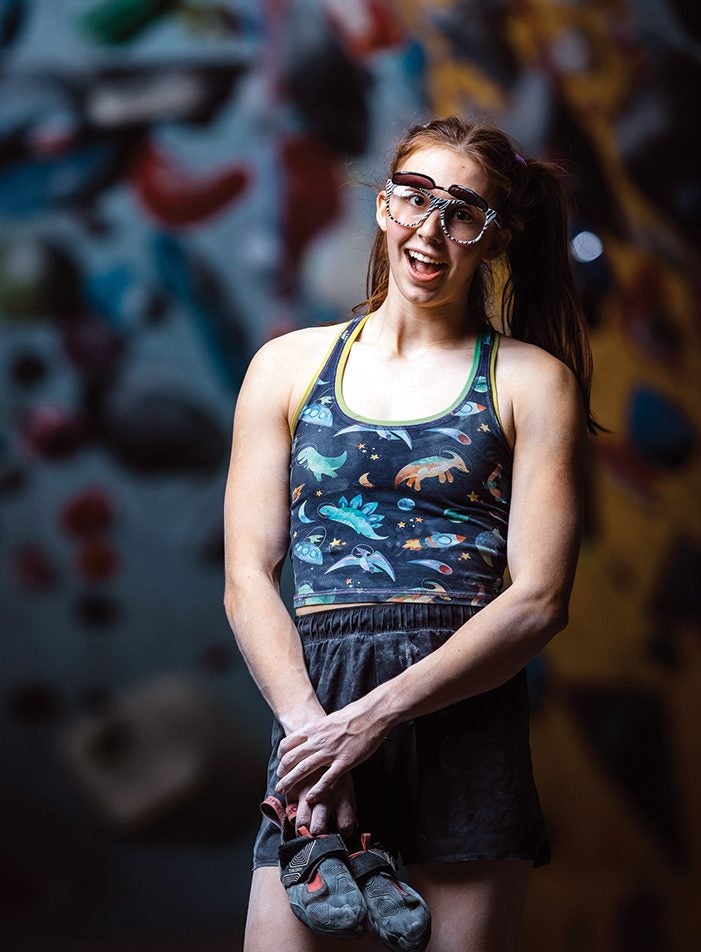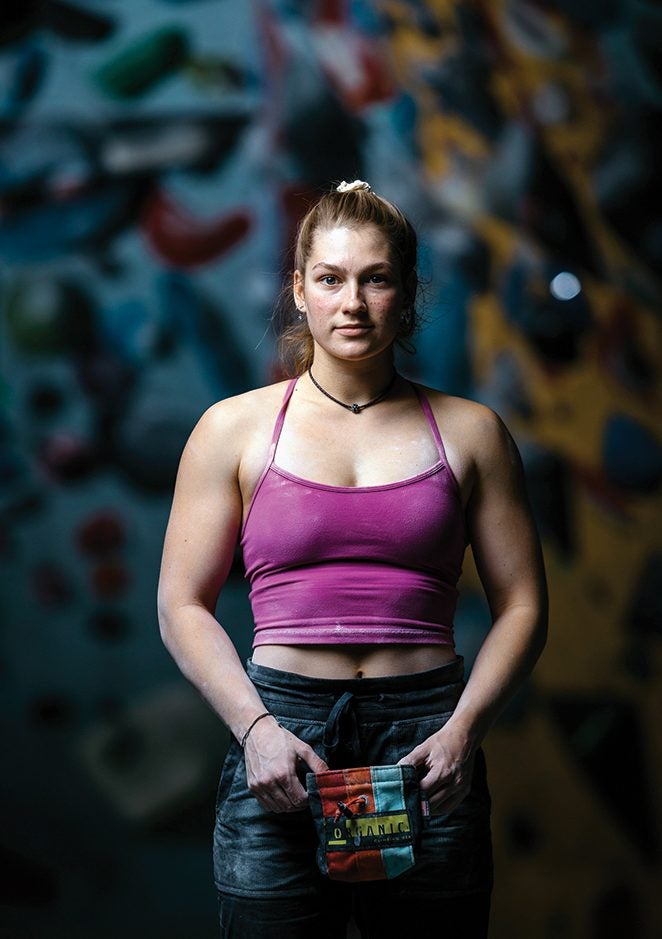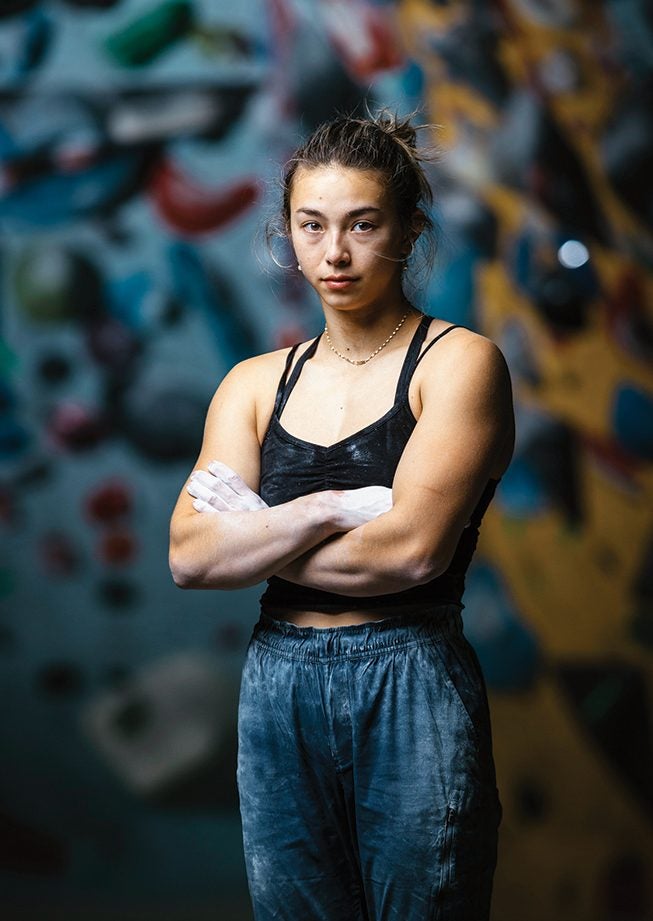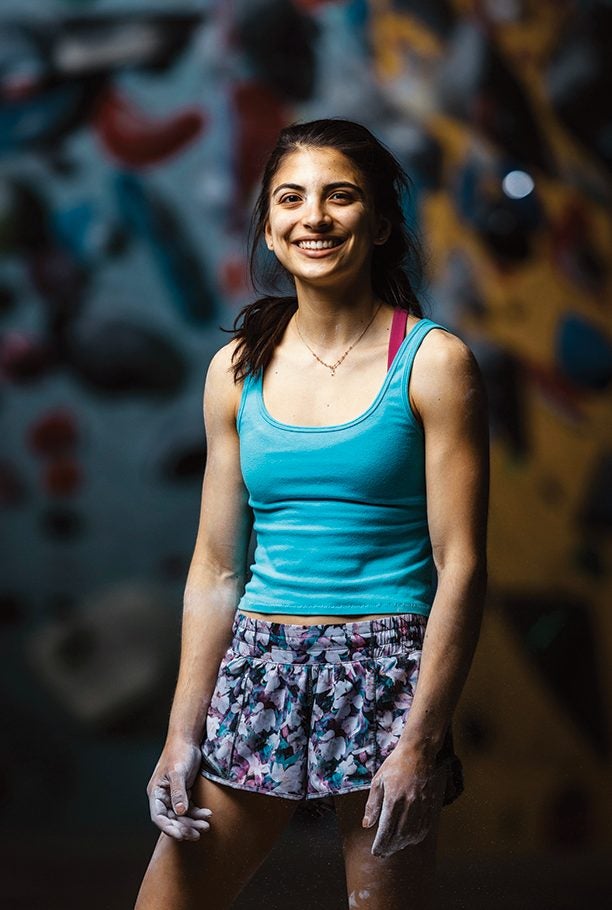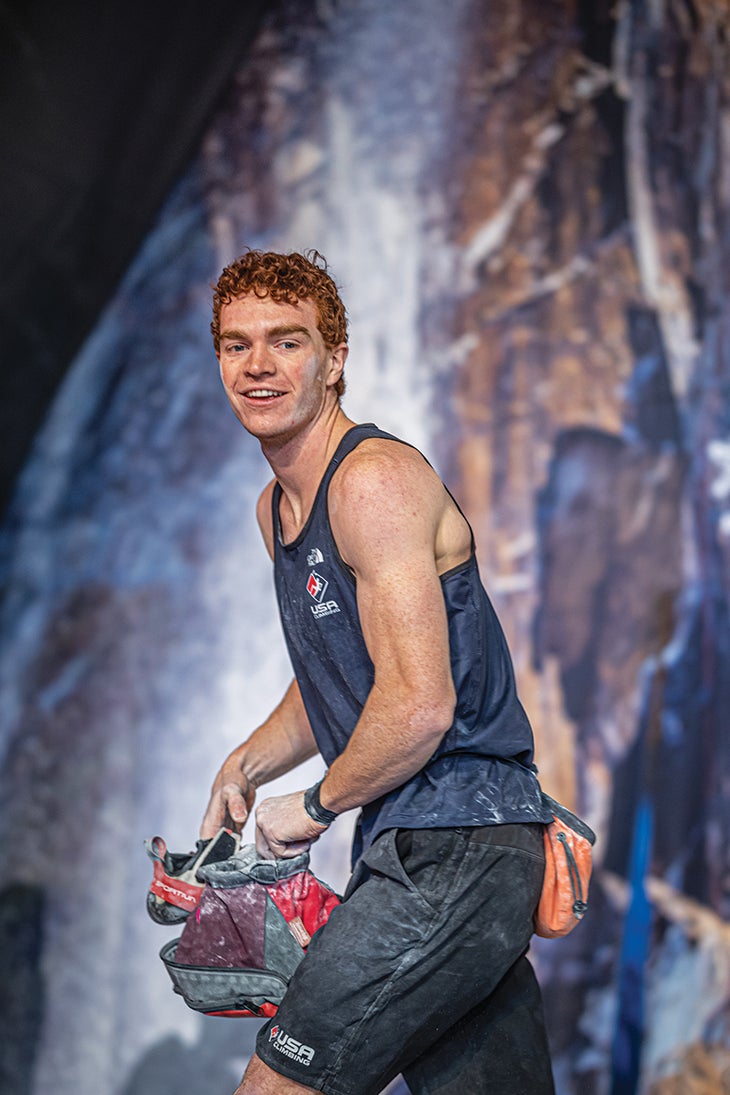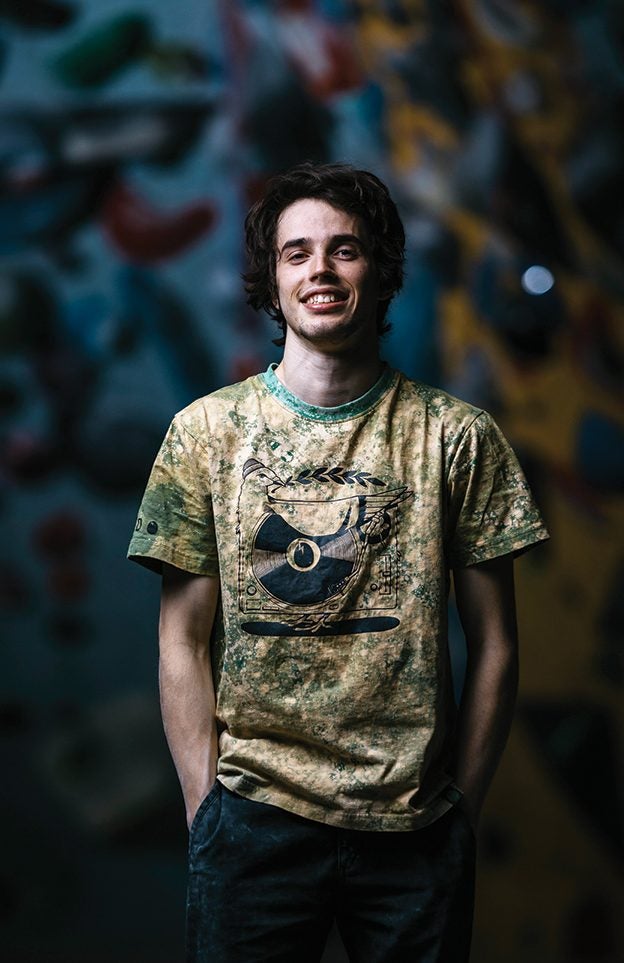 A few who haven't made the Salt Lake City move, but we'd be remiss not to mention, include Kyle Cullen, Emma Hunt, and Ross Fulkerson. All four hold promising futures on the competition circuit, and possibly for Paris 2024. Cullen, 16, made the 2021 Bouldering team, placing 25th in her first Bouldering World Cup, in Meiringen. Hunt, 18, broke the U.S. women's Speed record not once, not twice, but three times at the U.S. 2021 Combined Nationals, ultimately ending with 7.56 seconds, a mere .60 seconds off Russian climber Iuliia Kaplina's world record. Fulkerson, 20, like Cullen, made this year's Bouldering team and placed 16th in Meiringen.