Which Climbers Will Medal in the Olympics? You May Be Surprised.
It's the Olympics anything can happen, but let's make a few predictions anyway.
Photo: Jess Talley, Jon Glassberg/Louder Than 11
Heading out the door? Read this article on the new Outside+ app available now on iOS devices for members! Download the app.
If there is anything we learned from the qualification rounds, it's that anything can happen in the Olympics. We knew that already, of course, but somewhere between dozens of competitors demolishing their personal best speed times…and Mickael Mawem putting on a jaw-dropping performance…and his brother Bassa withdrawing from the forthcoming finals due to injury…and the 17-year-olds (Colin Duffy, Chaehyun Seo) climbing with the confidence of elder statespeople…and Janja Garnbret going from Speed bumps to the Boulder stratosphere and back down to earth for Lead ("She is human, after all")…it hit home that the Olympics are an unpredictable whirlwind and climbing is now part of its centripetal force. 
Let that all be a caveat for predictions, as the final round is bound to be just as strange, fun, quirky, and sad, depending on which competitor and which situation we're talking about. 
That being said, here are some hot takes. Much of Janja Garnbret's woes in the women's qualifying round can be traced back to her stumbles on both Speed runs. I'd attribute some of that to nerves, and I'd imagine she'll be more comfortable and settled into the whole Olympic thing in the finals. Frankly, I don't see her having that type of trouble again in Speed, which will result in an incredible final round, on the whole, and ultimately a gold medal.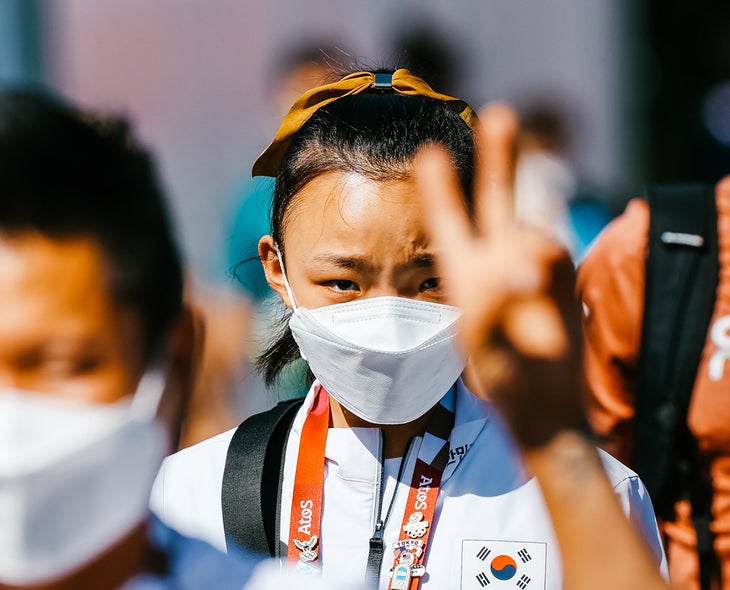 I could see the women's silver medal going to either Akiyo Noguchi or Chaehyun Seo. Part of my mind is saying I should go with Noguchi, given her veteran savvy, the fact that she's climbing in her home country, and that these Olympics will be her competition swan song. She also placed second at the 2019 World Championships—making her somewhat of a safe pick, based on statistics. But, I also keep thinking about how wild some of the results in that qualifying round were, and because of that, I'll pick Seo—the youthful phenom—to earn silver. And, I'll imagine a medal going to Brooke Raboutou to round out the women's podium.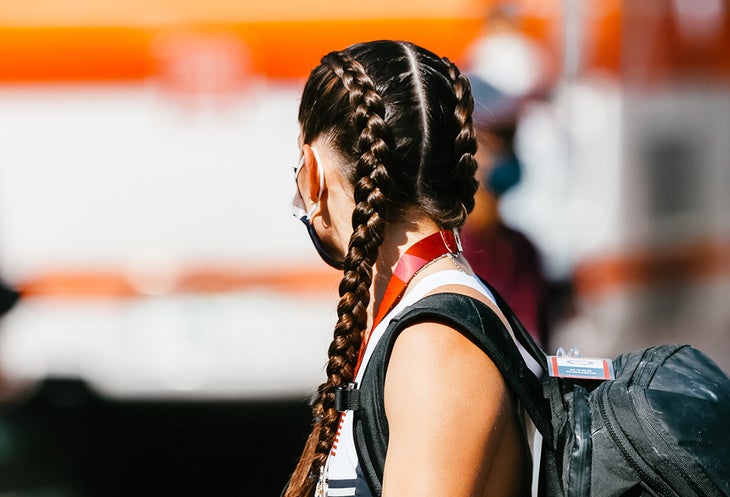 I think Mickael Mawem will be extra motivated and moved by his brother's sad situation and will climb better than ever to earn the silver medal. And it's a pick'em as to which American will be polishing the bronze—Coleman or Duffy, you choose. In the men's division, Bassa Mawem's unfortunate injury and withdrawal seems to significantly "favor" Adam Ondra in the Speed bracket, but I'll say Tomoa Narasaki ultimately wins the Combined gold medal. Narasaki clocked a Speed run of 5.94 seconds in the qualifying round, and if he can do a couple of runs like that in the finals, he could possibly even win that portion of the round. I think he'll roll through the boulders, and he'll climb well enough in Lead to stay at the top of the field. It will be a nail-biter, but Narasaki will make it through as the winner.