Duonamic Eleviia—A Compact, Portable Pull-Up Gym That Works About Anywhere
C-clamps mount over most any doorway and don't harm the trim or walls. Choice of three grips: textured holds, rings and bar.
Heading out the door? Read this article on the new Outside+ app available now on iOS devices for members! Download the app.
The Duonamic Eleviia ($129) is a pull-up and suspension solution for at home or on-the-go training. The unit's C-clamp construction accommodates just about any width door frame, giving it an advantage over most home pull-up bars and hangboard rigs. As long as you have a doorframe with some type of trim or lip, you're all set. The Eleviia comes assembled with stock pull-up handles, and is carry-on friendly. I took the Eleviia everywhere with me including on a business trip to New York City where I didn't have enough time to go to the gym. I mounted the Eleviia in my hotel room. Not to worry, the clamps that pinch the top of the door frame don't scratch or damage the wall paint or door frame. I did a full workout right in my hotel room and even hangboarded using the optional Powrholds ($99), a pair of grit textured holds with adjustable crimp depth and, because the holds can rotate, can turn into slopers, full-hand jugs and pinch grips. The holds do have an aggressive texture, a cause of caution if you have thin skin.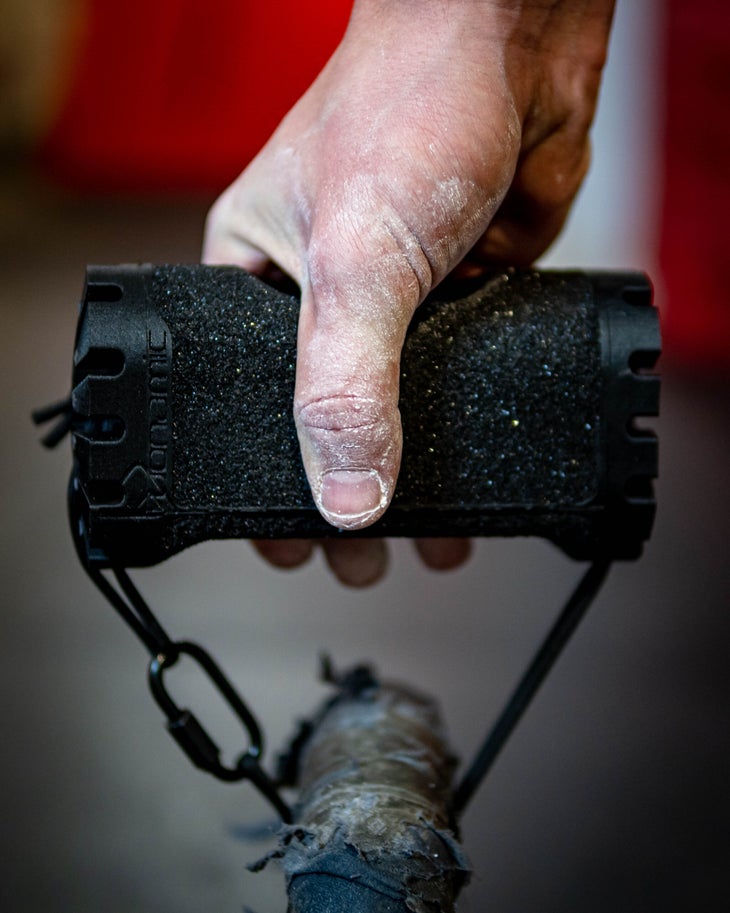 Another option: rings with adjustable straps ($99) round out the options for training, allowing a full-body home workout from ring pushups to L-sits, even for us renters who can't use screws to install a hangboard—no more losing your deposit.