The Right Packs: Picking the Perfect Pack for Any Climbing Situation
Whether you're heading out for a sunny day at the sport crag or planning a multi-day winter 14er expedition, these packs will get the job done.
When choosing the optimal climbing pack, nothing matters more than your own personal preferences and the type of objectives you plan to tackle with said pack. If the approach to your sport project is twenty feet and you want to carry your quickdraws in a paper bag, go ahead.
That said, the right pack can mean the difference between sending and going home empty-handed. In general, the further into the backcountry and/or up the wall you're going, the more time you want to put into making sure you choose the right pack.
There are several different categories of climbing packs, each made for a different type of climbing trip. Some of the main ones you'll find are the Crag Bag, the Compact Climber, the Alpine Day Pack, and the Mountaineering Pack. I'll go over a couple good picks from each category.
The Crag Bag
The Crag Bag is the least technical of the quartet, depending on your approach and the type of routes you're working. This is the backpack you're using to carry your stuff from the car to the wall. It will usually never leave the ground. If you have a short approach and are heading to a sport crag, any old backpack might work. However, if your approach is longer, if you want to maximize your ability to do some serious projecting, or particularly if you're climbing trad, it's worth it to find a climbing-specific pack.
Panel loading packs are advisable for cragging, since they allow easy access to your gear, and a 40L pack is around the bare minimum you'll want for a solid pack that can store a rope in addition to pro, shoes, helmet, water, snacks, guidebook, and other essentials. Here are two solid choices.
Mammut Neon Gear Pack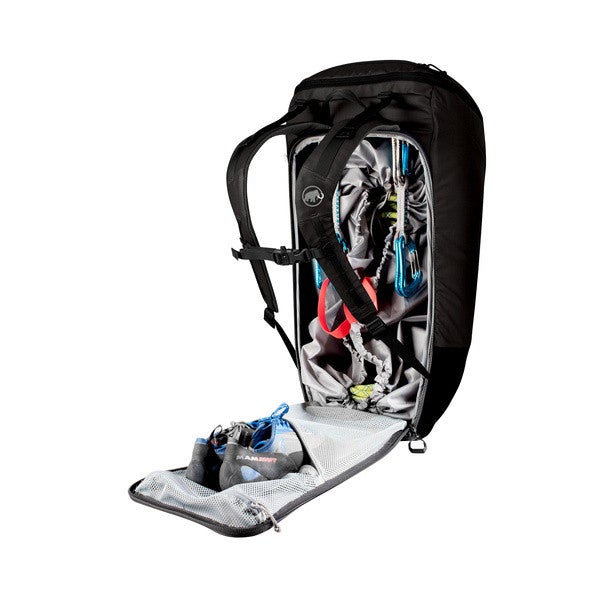 The 45-liter Neon Gear from Mammut has everything you want in a Crag Bag, and it's one of the most comfortable and feature-heavy packs of it's class to boot. The Neon sports one large mesh internal pocket and a smaller zipper pocket, while the back panel completely zips open to give you fast access to all your gear. The flap compartment also has twin internal and external pockets, in addition to a rope strap. The Neon also takes major points with an integrated rope bag / tarp, and features two internal gear loops to easily stow and organize draws. The Neon is comfortable enough for even the longest of approaches, and when you arrive at the crag, all your gear is organized and easy to access. Buy Now
Black Diamond Crag 40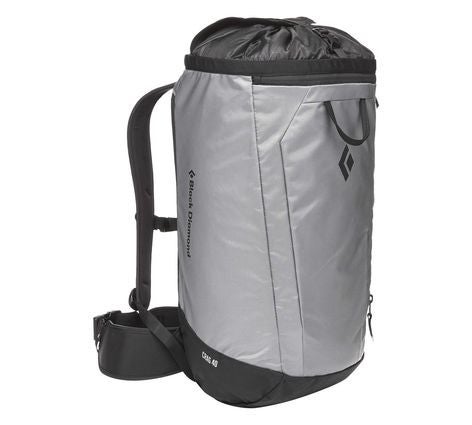 The Crag 40 has been my go-to crag bag for several years now. It's a burly, minimalist, affordable pack that swallows a rack, rope, helmet, and shoes with ease. This is a basic top-loader, with a full-length side zipper for access. Two zippered pockets (one inside, one out) provide some storage space, but all told this is a fairly utilitarian, no-frills pack. I like it because it's tough, though. I took a 150-foot slider down mixed terrain wearing the Crag 40, and it still looks almost as good as the day I bought it. Buy Now
The Compact Climber
The Compact Climber is a term this author has perhaps invented, but it's fairly self-explanatory. These packs are smaller, usually around 20 liters, and designed to carry a few essentials on your back while on the wall. Hip belts, if included, are minimal.
Mountain Hardwear – Multi-pitch 20 Backpack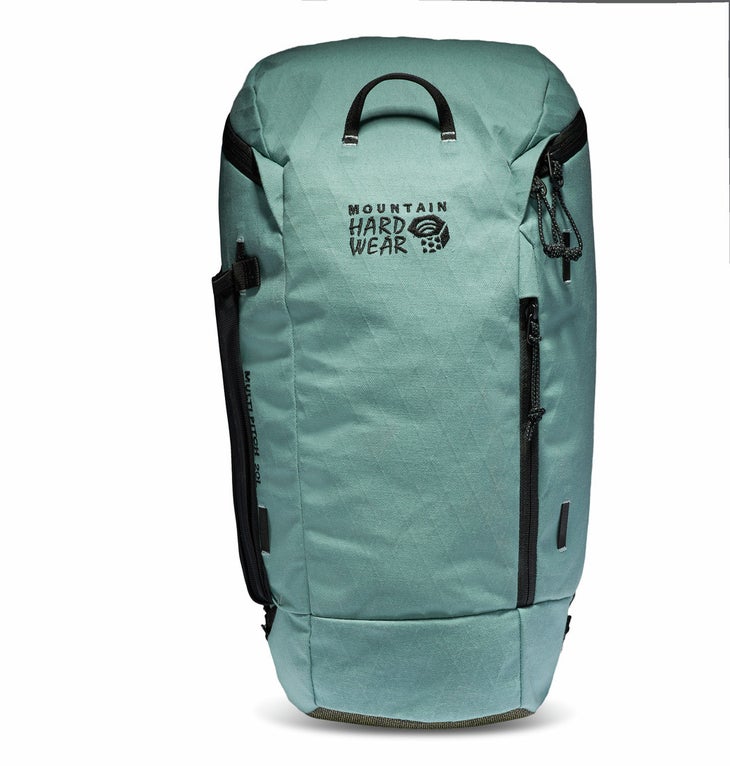 A tight little ziptop pack perfect for sandstone tower bagging, the Multi-Pitch 20 exterior is made from a hardy canvas (X-Ply™ Dimension-Polyant™, whatever that means) with a Kevlar® base. That's a lot of techy Greek, but safe to say this is a bulletproof pack when it comes to wear and tear, at least in dry environments. Buy Now
Petzl Bug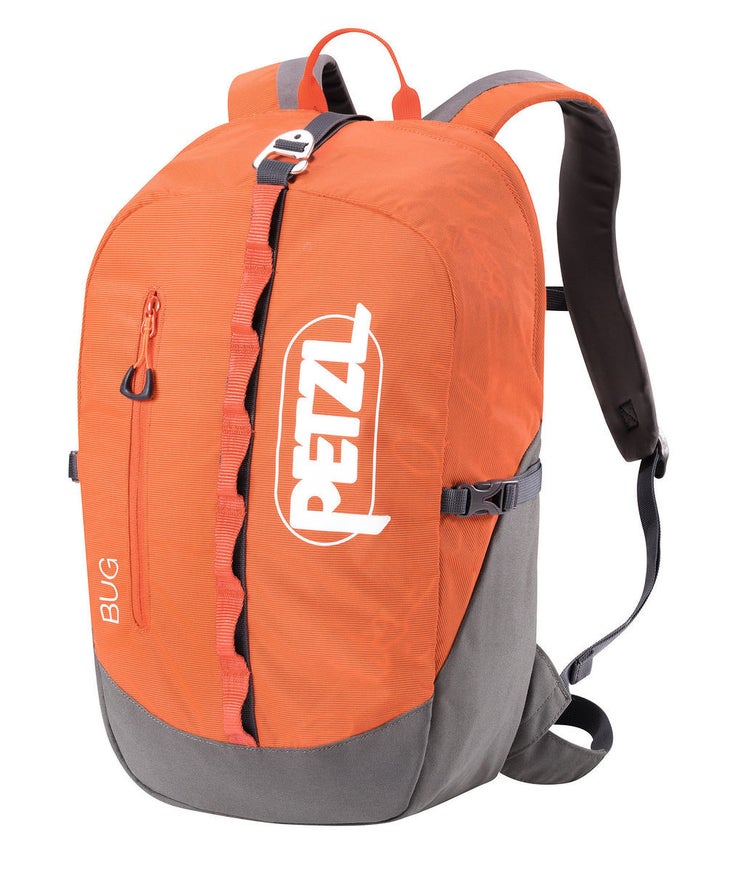 This compact, comfy 18-liter from Petzl allows for maximum freedom of movement on the wall and still has enough space for all the essentials. The Bug rides high and out of the way when climbing, maximizing performance, and features side compression straps to shrink it down. Think the Facehuggers from Alien, but… well, on your back. The external daisy chain is a nice bonus. Buy Now
The Alpine Day Pack
This is the pack you're taking into the high country for single day missions, or perhaps the pack you're using for summit day. For these, make sure you can use the zippers and straps with gloves on. You'll need two tool carriers and a haul loop, minimum.
Black Diamond Blitz 20 Alpine Pack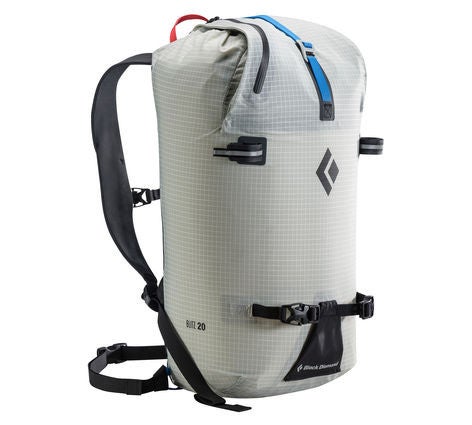 The Blitz 20 is my choice for the ultimate alpine day pack. It's affordable, lightweight, durable, and packs down flat if you plan to use it as a summit pack. It sports a removable bivy pad, rope strap, and one-handed top closure that's easy to operate with gloves, among other features. All told, an excellent alpine pack for a variety of conditions. Buy Now
Gregory Alpinisto 50 Pack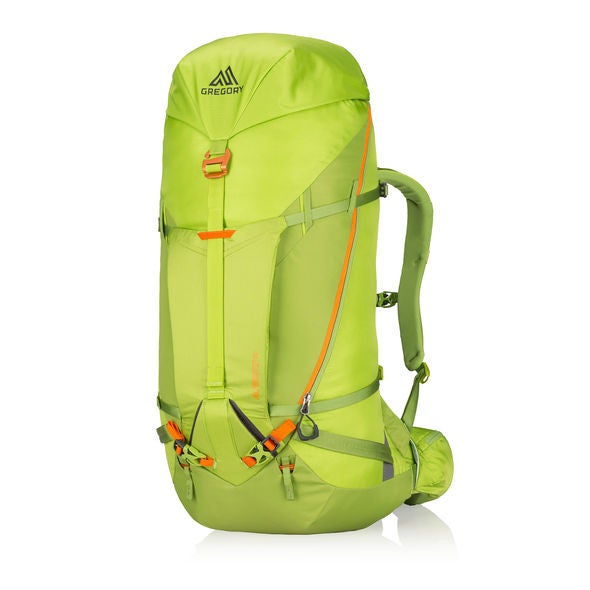 The Alpinisto 50 from Gregory is another top choice, and at 50 liters offers a nice split between single-day and multi-day packs. The Alpinisto sports a lightweight build and carries like a much smaller pack, but still has the capacity to haul heavier loads for longer missions, with an expandable collar to increase capacity. It includes a removable bivy pad in addition to a crampon pouch (the latter is a major bonus over the Blitz 20). This is a pack that's been around for quite a while, and Gregory has done a stellar job of refining it over the years. If you're looking for a single, do-it-all pack that can bridge the gap between minimalist summit / day pack and multi-day loader, the Alpinisto is your buy. Buy Now
The Mountaineering Pack
The best size for your mountaineering pack depends on your mission and your style of climbing, but you generally don't want anything less than a 50 to 60-liter pack for a multi-day trip in the alpine. Look for two tool loops and a crampon carrier. This is the pack you want to be most careful about choosing. In-person fitting is always a good bet. However, my go-to multi-day pack is…
Gregory Denali 75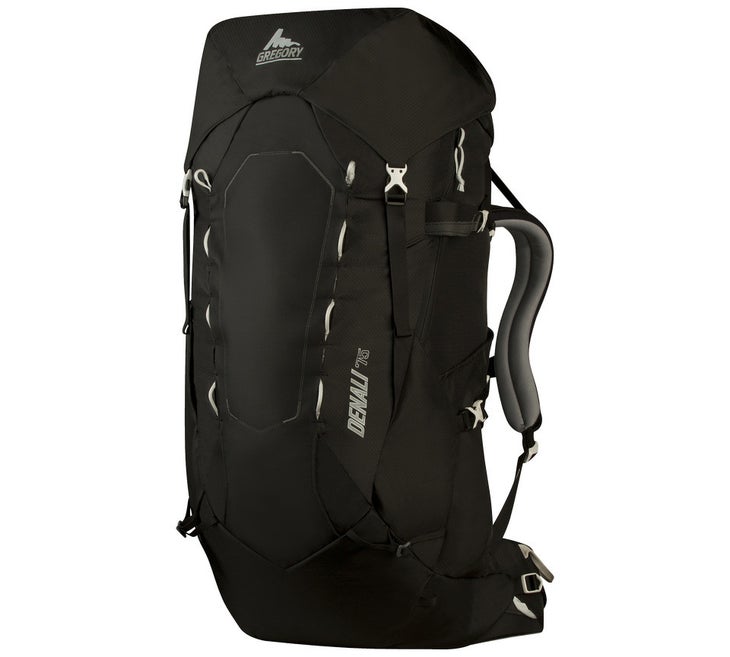 The little brother to Gregory's Denali 100, the top-loading Denali 75 is a stout choice for multi-day missions in wild terrain. The hipbelt is expedition-optimized, with gear loops, ice clipper slots, and sled pull loops. I could go on (the features list is longer than the line at Starbucks on Monday morning), but in short, this is a comfortable, hefty pack that is jam-packed with functionality for big mountain expeditions. Buy Now