Heading out the door? Read this article on the new Outside+ app available now on iOS devices for members! Download the app.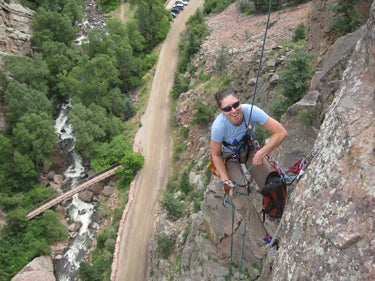 Anchor Replacement Initiative (ARI) 2009 — A community service project at a crag near you
Thank you for your interest in participating in the Anchor Replacement Initiative (ARI) as an equipper. Since its launch in 2003, the program continues to be a great way for Climbing Magazine along with its generous supporters, The North Face and Petzl to give something tangible back to the climbing community.
As an experienced climber and developer you understand the seriousness and importance of the work you are applying to do. The ARI makes a concerted effort to enlist the help of the most qualified and capable people by requiring references to assure volunteers experience and representation of their respective climbing communities best wishes. If you are interested in getting involved, please read the requested information below.
Thank you for your interest in the ARI, and we look forward to hearing from you. For more information please contact: Kevin Riley – kevin.riley@skrammedia.com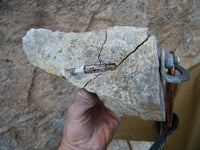 ARI OverviewThe Anchor Replacement Initiative (ARI) is an industry supported and driven program that serves the U.S. climbing community by systematically replacing worn out or inadequate, belay and rappel anchors. The ARI is a network of climbing community insiders; area activists, and guides, who are familiar with the needs at their areas and have the expertise and judgment to replace existing belay and rappel stations. The goal of the ARI is to create the safest, most aesthetic anchors possible on routes of all levels at the country's most utilized crags. Field agents will be recruited to execute the replacements at their areas. The hardware and tools needed to install the new anchors will be provided by the ARI. The ARI is sensitive to issues relating to bolting, and thus will only engage in replacing existing anchors at belay and rappel stations. The field agents will not engage in retro-bolting or establishing new bolted stations; they will be required to sign an agreement to this effect. The ARI will be as far-reaching as possible while focusing on a high quality finished product. Our hope is that this initiative will develop into a long-term program in the years to come.
ARI Terms and Conditions1. Equipper shall be solely, completely and absolutely responsible for, and shall retain all liability with respect to, all of his or her services, actions and omissions in connection with the ARI, and neither the ARI nor any of the businesses, companies or other entities organizing, facilitating, coordinating, sponsoring or otherwise affiliated in any manner with the ARI (collectively, the "ARI Parties") shall have any liability to Equipper in any respect in connection with any such services, actions or omissions, including, without limitation, with respect to any actions, claims or allegations of any kind made by third parties, whether against Equipper or otherwise. Equipper hereby releases all of the ARI Parties from any and all such liability, and hereby waives in all respects any right of Equipper to assert any rights of any kind against any of the ARI Parties with respect to any and all such liability.
2. None of the ARI Parties makes any representation or warranty of any kind, whether express or implied, to Equipper in connection with the ARI or any of the services and actions performed by Equipper in connection therewith, including, without limitation, as to the quality or condition of any and all equipment and any duties, rights or obligations that may apply with respect to the placement or location of placement of any such equipment.
3. Without limiting in any respect any of the foregoing, Equipper shall have no right to receive any consideration for, or any expense reimbursement in respect of, any services or actions of Equipper in the ordinary course of anchor placement in connection with the ARI, except as may be expressly agreed upon in writing by Equipper and the ARI.
4. Equipper understands, acknowledges and agrees that he or she is not an employee or agent of the ARI or any of the ARI Parties, and nothing herein or in the performance of any services or actions by Equipper shall be construed as creating the relationship of an employer and employee between Equipper and the ARI or any of the ARI Parties.
For more information please contact: Kevin Riley – kevin.riley@skrammedia.com