21 Questions with Boone Speed
Heading out the door? Read this article on the new Outside+ app available now on iOS devices for members! Download the app.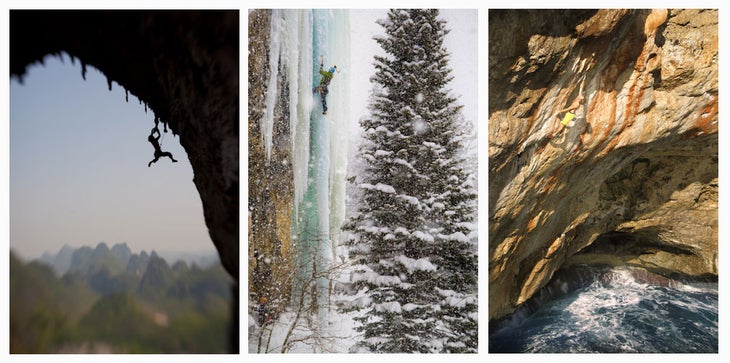 Portland Oregon Based pro-photographer, father and 5.14+ climber, Boone Speed recently had his work showcased on the highly acclaimed and widely respected Feature Shoot website "featuring" photos and interviews with both up-and-coming and established photographers.For more background read the Perspective by Abbey Smith from Climbing Magazine No. 269 – September 2008.
We slowed down with the 43-year-old Mr. Speed for this exclusive Climbing.com interview to see what he's been up to.
What's up Boone! How are you these days? Are you in Portland now? Yeah, for the time being…
Do you have an office or is it where ever your notebook lands?Exactly. Both that is, but probably the latter these days more than the former.
How much time do you actually spend in Portland? Or, maybe I should ask what exciting places you've been to lately? I saw your recent photos from Venezuela, that looks amazing!It feels like I've been traveling nonstop since late February. To Venezuela, China, Greece, Spain. I've been at home in Portland for over a month now but the travel will start again in September.
You've been immersed in the scene climbing for like 25 years, designing advertisements for a number of companies and shooting photos for just as long. What was it that happened that really made you click and decide that you wanted to pursue photography full time.I'm really glad you asked me this question…because I've wondered the same thing. And I think the short answer has something to do with money. Plain and simple. Let me explain. But first of all, I've been around cameras all my life. I would work with the studio photographer while he was shooting my father's sculpture as far back as I can remember. And my father always had different cameras around, like rollei's and loaded Polaroids, and others. I always looked at photography as a creative process… as something fun to do. But it was obvious to me that if you were a serious photographer it cost a lot of money. A lot. And when I started climbing, and working with photographers in the field, again, I was blown away at how much guys like Kevin Powell and Greg Epperson had invested in their equipment. Literally tens of thousands of dollars! So I chose graphic design as my major. And during that time I took a bunch of photography classes too, with an old Canon AE1 with its stock 50mm lens. Naturally, I borrowed it from my dad. And I still have it (laughing).
I'd spend sometimes 12 hours nonstop in the darkroom. And I actually won an award in the first photo contest I ever entered… actually my teacher entered my work for me; it was of a b&w I took of my father working on one of his sculptures. God, that was in 1988. And I never even considered becoming a "photographer". It didn't even cross my mind. Seriously. I went on to complete three years of a graphic design degree before dropping out to work for Black Diamond in 1991, as their marketing coordinator and photo editor (laughs). I was also their stylist for all BD product photography. I had that job for six years. And yo, when it's your job to look through thousands of photographs, and you realize that less than 5% are any good, that doesn't make you want to be a photographer either… especially given that you have to invest tens of thousands of dollars in equipment as well as $20 for every roll of film you shoot. On my budget at the time, it was simply out of the question. Plus I thought neither Kevin nor Greg had time to climb enough. And there was no way anything would eat into my climbing time. And studio photography was even more expensive to start up. Plus you'd have to spend all your days in the studio.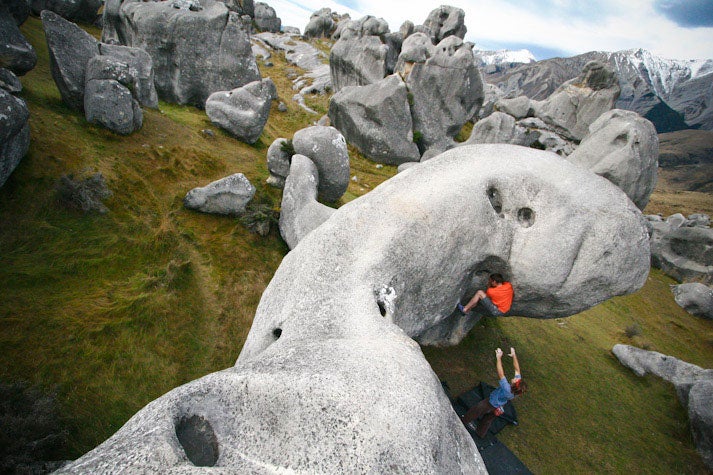 Yeah, it just didn't seem like a good fit for me, so much so that, like I said, it never even occurred to me to consider it. And then, as life goes on… one thing leads to another, opportunities arise, like the shoe-in opportunity to documenting bouldering, and its role in shaking up the stagnant climbing scene. Then a bit more time goes by… a few more published photos… a little more money invested here, a little there and voila…a few years go by and you find yourself in the business. And it must be fate. It just has to be. And I understand now why Kevin and Greg didn't climb as much after they started shooting, and it all makes sense…and the tens of thousands of dollars of gear I have now are my tools…my gear…it's like a climber that doesn't have cams but needs a set… you do whatever it takes to get the gear to live your dreams. Because you have no other choice! Right? It's like you'd rather be dead than watch your own passions from the outside in. Ya know? And now of course it makes sense. Perfect sense.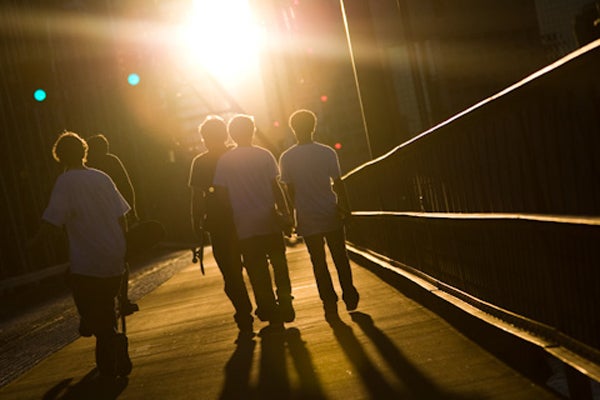 Why photo, not video?Quite honestly, until now it's just been a quality issue. Look, I'm an expressionist. My photographs rely on texture and various saturations and blurs. And I know for a fact that I would be constantly frustrated by the results produced by affordable, lightweight cameras of the recent past. But now with the new Canon 5d mark2, that's all changing. And I'm shooting a lot more video now. And the results are very interesting.
When you're traveling to these awesome spots, do you find time to climb some too or is it all work?I still climb quite a bit, more than most, but at the end of the day when the light is gone or we've worked hard and just all need a rest. Climbing has now become my rest day activity. (laughing)
I think just about every climber knows who you are and is familiar with at least a few of your photos so the question is (I'm referencing the wording from "Feature Shoot" here), which are you, an up-and-coming or an established photographer? Photography, like climbing is something we will never fully master. And that's the beauty of it… it'll never get boring. But as far as my career goes, I guess I'd have to say that I'm… I mean, it would be a lie if I said I wasn't established in the world of climbing, but in my own view, I'm still up-and-coming in relation to where I want to go. I would say that on a range of 1 to 10, I'm at about a 2…maybe 2.5. I'm on a good trajectory. A sustainable one. And I'm enjoying the journey, tough as it is some days.
What are three qualities you like your photographs to have? Authenticity and soul. There're two. And for those I rely on texture, in the form of color, composition, light, angle contrast, grain, blur… a bunch of different stuff, and sometimes broken rules to make it right. I don't like my shots to look posed or set up, that's where they lose their soul. So I have to be extra observant and quick and precise. And then in development, things have to be adjusted carefully, even the color space has to be just right, or the audience is lost. Even non-photographers know if they're lost, like if there's hospital lighting in a bedroom scene. Right? You might not be able to put your finger on what's wrong, but you know something is. So that's all got to be right. And my third quality will be risk. And I'm not talking about the activity or subject, but in the capturing of the shot itself. The photographic techniques used. You know, like when using a tilt/shift lens…you always run the risk of blowing the whole shot. Leaving it out in the field. But when you succeed, the results are…sometimes they're breathtaking. Plain and simple. And unrepeatable. And that's even what other photographers see at once. And that's special.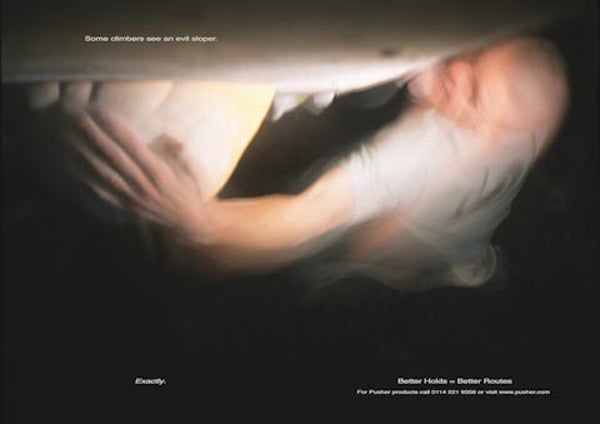 Who are your favorite photographers?Harry Callahan, Man Ray, Andrea Serrano, Vincent LaForet. Too many to name. And for climbing I want to give it up for Greg Epperson, for an amazing body of work… spanning decades.
You've been on the Climbing Magazine cover twice (a rare achievement)and graced our pages many times over the years. Do you ever look at old magazines and get nostalgic?Honestly, no. I really like where I'm at and what I'm doing now. Even when I was climbing a lot, at the top of my game I knew it was temporary… just like everything really. Enjoy it while you got it and then move forward to enjoy new challenges.
I know you're also really into surfing and snowboarding. What else do you find the time to get after?I like golf too. And hiking. And biking. And traveling. And going out with friends. I love live music. And finding myself in new places. Sometimes wild places. And piña coladas. And getting caught in the rain…
You're son Nicolas is 8 years old now, what activities do the two of you do? We do a lot of things together now. He can ski anything…no kidding. And he can hit a golf ball straight down the fairway 160 yards. That's pretty fun to watch. And he's a really good thinker man. He's got a good brain and he loves to learn and discuss things. He's filled with wonder… which never gets old.
Any places you haven't been that you'd still like to go? Well yeah. I've never been to Africa or India. And I've spent very little time in South America. And there's Indonesia and all the South Pacific islands. Man, I've never even been to New Orleans, which I finally get to do for a job with Nike in September.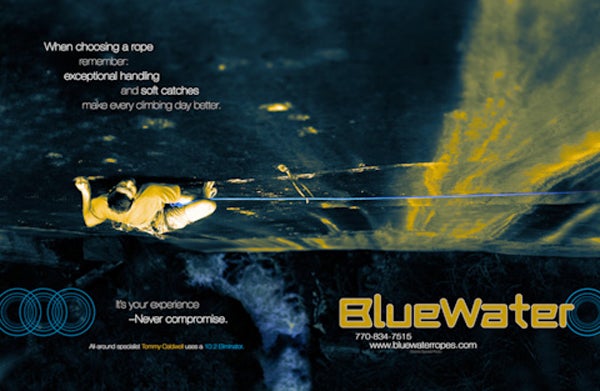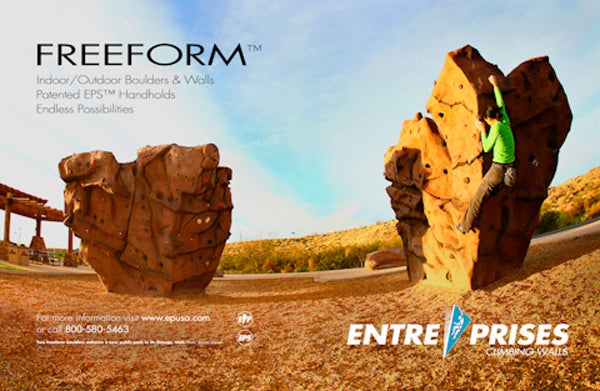 What places have you been before that are so fantastic that you'll return to? Mallorca. Fact.
When was the last time you climbed in the American Fork's Hell cave?Ha! Last year I think. But I've done everything in there so I don't have to ever go back. (laughing)
What was the last trip you took where you didn't shoot anything?That's over 10 years ago now.
Do you watch television or do you get everything you need from you computer?I watch TV but mainly sports.
We recently became friends on Facebook and I happened to notice that you had more friends, by far, than most I've met so I'm guessing you're a pretty social guy?Umm…it's true that I'm a social guy. For sure. I love to go out blah blah, but facebook is a different thing. It's become the best way to keep up with friends and meet people in new places where I might be going. It's a great resource but it's a bit out of hand as well, right? But yeah, it's become my new address book.
Finish this sentence. In 50 years climbing will be:High altitude climbing will continue to evolve at the same pace it has for the past 50 years. Ice climbing the same. Sport climbing and bouldering will be dominated by the Chinese and one or both will be Olympic sports. And rock climbing with ice tools and crampons will be a thing of the past… (laughing)
In 50 years photography will be:Technology will rapidly advance. Photo and video will have been merged for over 40 years. The files and formats will be big and flawless. And auto focus, foolproof. But every frame will still be assessed, and the best of the best will still depend on the way in which the artist interprets and captures the moment and how that moment resonates with the viewer. In other words, pretty much the same as it's always been.
What's next?Not sure man, tomorrow's a new day. I just focus on what I'm doing today…and try to keep myself in position to take advantage of good opportunities.
To see more of Boone Speed's photography visit his website: www.boonespeed.com