5.14 on Mt. Hooker: Hardest Alpine Wall in Wyoming
Heading out the door? Read this article on the new Outside+ app available now on iOS devices for members! Download the app.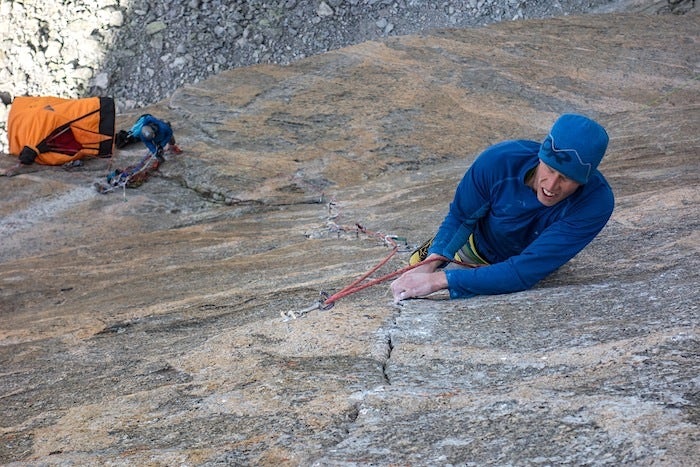 9/18/13 – David Allfrey, Nik Berry, and Mason Earle have climbed a new, all-free link-up on the north face of Mt. Hooker  in Wyoming's Wind River Range, including a 5.14a pitch and five other pitches of 5.12 or 5.13. The free line combines the first seven pitches of Sendero Luminoso, (VI 5.10 A4), a remarkable solo climb by Steve Quinlan in 1980, and then traverses right into the upper sections of Shady Lady (VI 5.11 A4, Bradshaw-Dockery, 1978). This is now by far the hardest free line on Hooker's remote, 1,800-foot north wall, which rises about 20 miles from the road.
The three men spent August 8–24 in the Winds, aiming for a difficult new route. Berry said, "The goal was to climb the most inspiring line on the face. We were not concerned about if it would go free or not.  We wanted the King Line!" After scoping the face, they started up a blank-looking section of the lower wall, using a combination of free and aid. The aid climbing was often hard—Allfrey, their aid expert, used all 15 beaks they carried on each of the hard pitches. But they soon discovered bolts and realized they must be on an existing route. They also rued the fact that none had remembered to bring a copy of the topo. So they phoned Allfrey's girlfriend, who did a little research and told them they were on Sendero Luminoso.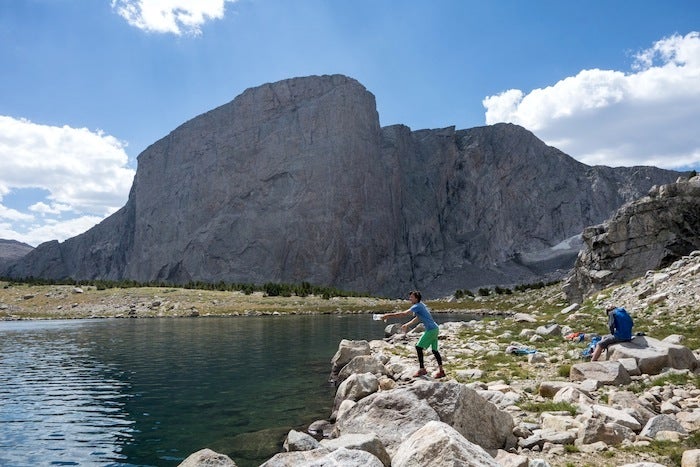 Though disappointed they were not on a new route, they were thrilled with the free climbing potential. "The rock is incredible for alpine stone, and for that matter it would be great rock anywhere," Berry said. "The temps were perfect for sending, and [Hooker's north face] was not as cold as people say." They decided to bolt a two-pitch variation to the third and fourth pitches, which went free at 5.12d and 5.12c.
A 5.11 pitch then brought them to a "breathtaking seam." After Allfrey aided the seam (dubbed the A3 Beauty), Berry and Earle spent many days working on the pitch for a redpoint. "With a perfect weather window, I was able to send," Berry said. "Sending this pitch gave me more satisfaction than any pitch I have done before." Earle also tried for the redpoint, but his finger skin, Berry said, "had more cracks than shattered glass." Instead, Earle led the next pitch: a 5.13a seam with equalized beaks and a few cams for pro.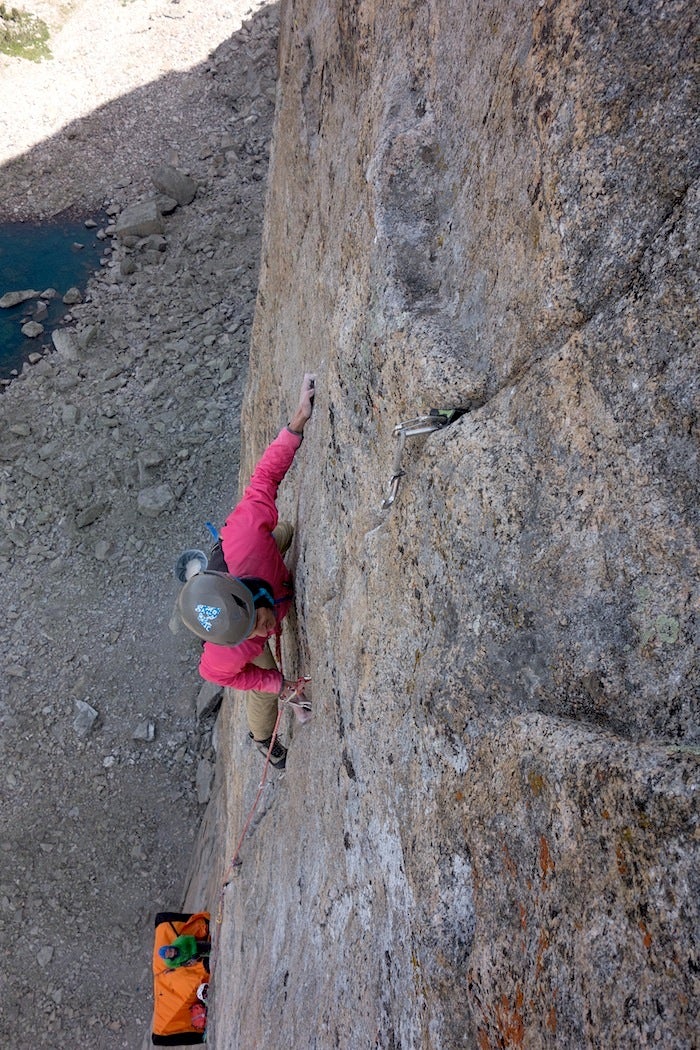 Running out of time, the trio traversed right into Shady Lady via one more 5.12 pitch. With no topo, they took a "very convoluted" way to the top, but they completed the wall all-free. The team then returned to Sendero Luminoso and aided and freed the final seven pitches of that route, possibly making its second ascent. They hope to return next summer to free the remaining aid pitches.
"We all said numerous times throughout our trip that Quinlan made an incredible solo first ascent of this route," Berry said. "It is a perfect line and his vision is extraordinary."
Hooker has the distinction of being one of the first major walls to be climbed with Yosemite-style tactics in a remote alpine setting. In 1964, Dick McCracken, Charlie Raymond, and Royal Robbins climbed the face over three and a half days—the first Grade VI granite wall outside the Valley.
In 1990, Paul Piana, Galen Rowell, Todd Skinner, and Tim Toula did the first free ascent of Hooker's north face, at 5.12a, via a long variation to Shady Lady that was pioneered shortly before by Mark Rolofson, Stu Ritchie, and Annie Whitehouse, who freed all but 50 feet of the route.
Dates of ascent: August 2013
Sources: Nik Berry, American Alpine Journal